Shanghai Great World: Intangible World Heritage Chinese New Year Carnival Coming
Post Date: 2018/03/13 14:12
Share to:
Come to Shanghai Great World for an authentic taste of World Heritage Chinese New Year which will start on January 25. The "Ala Guo Nian" event will feature Shanghai's distinctive cultural elements and fuse traditions and modernity to create a showstopping Chinese New Year experience.
In the atrium on the first floor, lovely zodiac animals will be brought on board for the New Year celebration. New Year paintings, art installations and imaginative gadgets that depict zodiac animals as well as New Year blessing trees, bazaars, wheel of fortune and folk games will flesh out the Year of the Dog. In the Intangible Heritage hall on the second floor, the market, exhibition and interactive experiences will take you onto a trip back in time in Shanghai, walk you through the popular life in the '80s. You can produce window paper cuts with a pair of scissors, do Chinese traditional theatrical face paintings, tie Chinese red knots, make lanterns, write Spring Festival couplets - there's a lot to do. In the mentoring hall on the third floor, by advance appointment, you can have an heir of intangible cultural heritage at the national level to show you the tricks of trade vis-à-vis: learn to how make clay figures and medicines. DIY will bring you special insights into Chinese folk culture.

In addition, in the food hall on the third floor, sample a perfect mix of pure Australian beef and fine wine and watch star chefs go through their paces for a beef cultural immersion. Also, cruise through stacks of Spring Festival wares at some of China's most respected retail brands like Monolingual, Shad Shenyang, Guardianship and Quandary.

Period: January 25 - February 14, 2018

Add: Shanghai Great World, 1 Tibet South Road, Huang District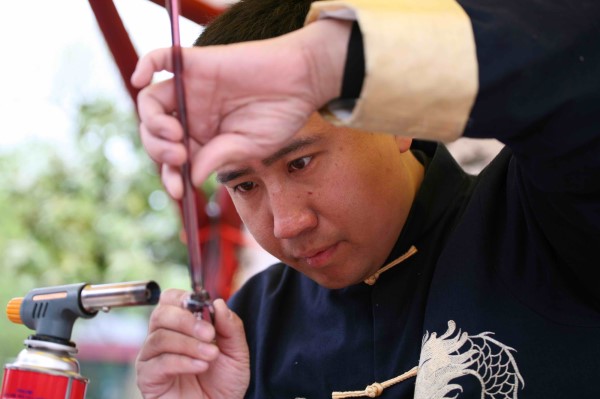 Source: SHINE