Xitang Ancient Town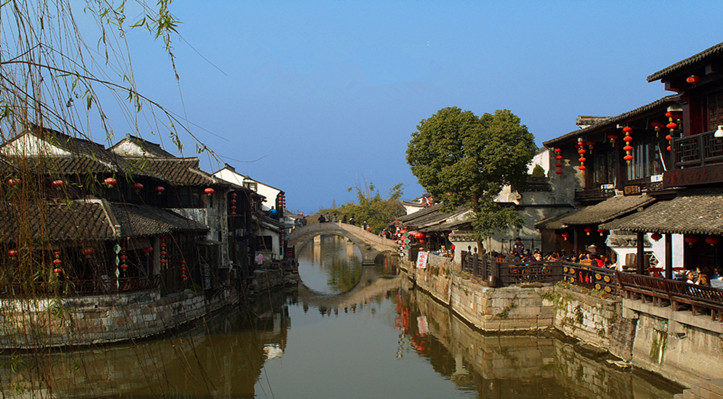 Brief introduction
Xitang Ancient Town, located in Jiashan County, Jiaxing City, Zhejiang Province. It has a long history and is one of the birthplaces of ancient Wuyue culture. It is located at the junction of Jiangsu province, Zhejiang province and Shanghai with convenient transportation, 90km from Shanghai, 110km from Hangzhou and 85km from Suzhou. Xitang ancient town is one of the first batch of famous historical and cultural towns in China and a national AAAAA level tourist attraction.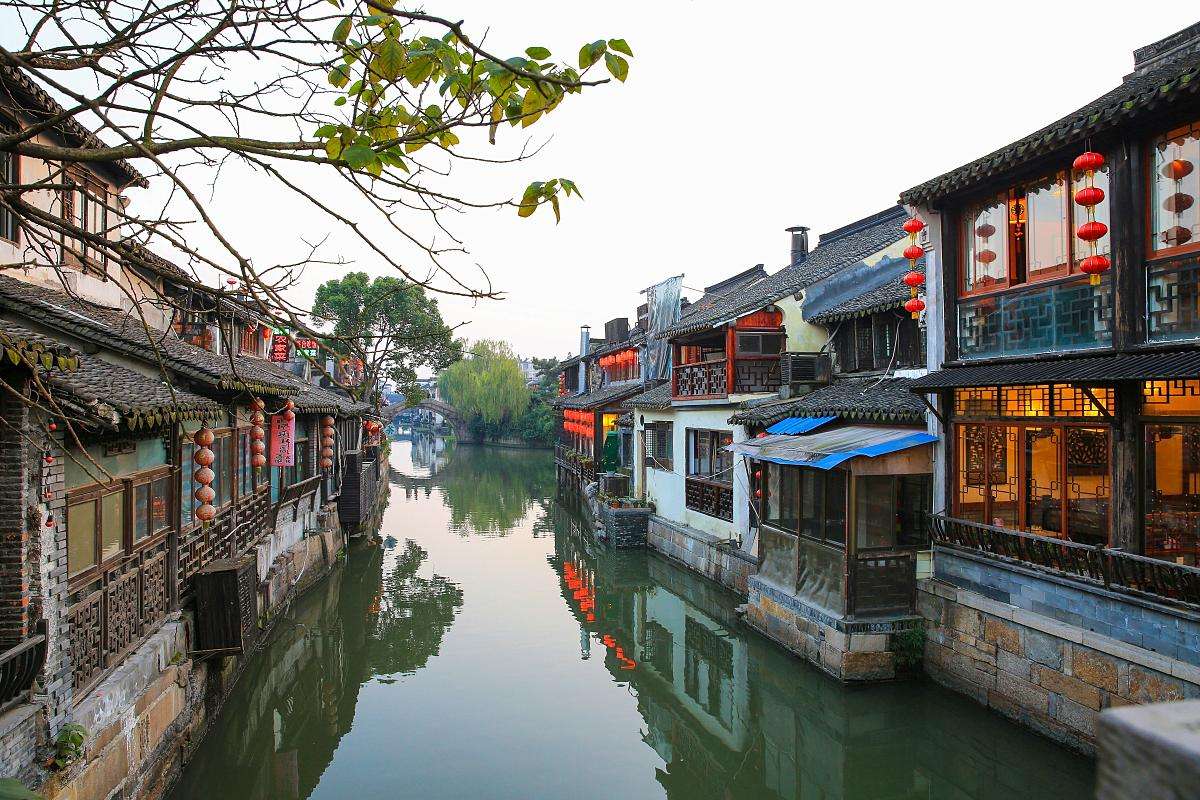 What to see
Xitang is level, densely distributed with rivers and has a very quiet natural environment. 9 rivers converge in this town, dividing it into 8 sections, but many bridges link this water town together (anciently called as "nine dragon old pearl"and"wind from 8 sides"). Inside the town, there are many well-preserved architectural groups constructed during the Ming and Qing dynasties, which boast a higher artistry and study value, thus being highlighted by the experts at home and abroad studying antique buildings.
The Covered Corridor
Most of the corridors in Xitang are concentrated in the North Gate Street, South Gate Street, and other commercial areas. The Covered corridor in fact is a street with a roof. Some of the sides along the river are also equipped with backrests and benches, most of which are of brick and wood structure, generally 2-2.5m wide, which can not only shade from the sun but also shelter from the rain.
The Bridges
Bridges are as important as alleys. Ancient towns are usually connected by numerous small bridges. The most representative bridge is Wufu bridge, which is a single hole slate bridge with a length of 14 meters and a span of 7.5 meters. It is one of the oldest existing bridges in Xitang.
The Buildings
Xitang Ancient Town retains 250000 square meters of ancient buildings of Ming and Qing Dynasties.
The Alleyways
Alleyways snaking around residential complexes are another distinctive of this ancient town. There are 122 alleys in Xitang, which form the overall framework of the ancient town. The most famous alley is called "Stone-Paved Lane." It is 68 meters long and only a meter wide, paved with 216 slabs of stone.
Enjoy the simple lifestyle
It is a beautiful town that seems like a completely different world from the hustle and bustle of Shanghai. The quiet water, handsome bridges, and the reflections in the early morning and the rosy sunset, fishing boats and the glistening lights in the evening, form an amazing picture full of a sense of poetry which can only be seen in the south lower reaches of the Yangtze River. People in Xitang, whether local residents or travelers, feel that this is fairyland. They even have no idea as to whether people are wandering in the picture or the picture is moving in their hearts. This is Xitang, a charming, ancient water town.
Transportation
Highway
From Shanghai to Xitang: Special Travel Bus Line: In Shanghai, you can wait in the Travel Collecting and Distributing Center of Shanghai (address: under the No. 5 escalator of Shanghai Stadium (waiting hall of traveling route)). Here the bus will deliver at 08:35 am (every day, including the guide service) and return at 16:30 pm or it will deliver at 09:00 am (only weekend, excluding the guide service) and return at 16:00 pm.
Hangzhou to Xitang: a) At Hangzhou Jiubao Distance Bus Station, bus departs at 6:50 am, 09:25am, 11:20am, 1:50 pm. Price: 37RMB/ per person.
The price of scenic spots
CNY 100 (tickets include both the scenic region and 11 sightseeing spots);
CNY 50 (tickets for the scenic region only)
Opening Time: Whole day


Are the above sample tour programs not suitable for you? Our tours can be tailor-made based on your requirements and budget to create unique experiences that allow you to interact with the local people and culture. Our enthusiastic tour expert will promptly reply you in details within 24 hours.