Shanghai Tour Guide Service
When travel to Shanghai, are you looking for an experienced, knowledgeable and helpful Shanghai tour guide? Shanghai Private Tour is your reliable travel agency to offer the Shanghai tour guide service based on your requirements. All of our Shanghai tour guides are university graduates, professional licensed tour guides. What's more, our Shanghai tour guides have received very good professional training in hospitality industry. They all love their work and are ready to render their good services to you. If you have any special request for the Shanghai tour guide service, please feel free to contact us at :[email protected] or call +86 137-3541-1378.
Shanghai Tour Guide--Autumn

Dear Friends. Nice to meet you here. My name is Autumn. I have been a professoinal English speaking tour guide in Shanghai for 14 years. Had worked for the travel agency for long time. Before I became an English speaking tour guide , I was a teacher of English in a Junior Middle School for 8 years in Shanghai. I am a person sincere, easygoing, energetic, affinity, high enthusiasm for the work and a strong sense of responsibility. Had received a lot of tourists from different part of the world. I live in Shanghai more than 20 years, I am very familiar about my city. Know a lot about the history. I love my work and always try my best to make the tour the best one for my clients! I am good at photograph. If you wish to have good photos to commemorate your pleasure journey. Good to enjoy your Shanghai trip with me!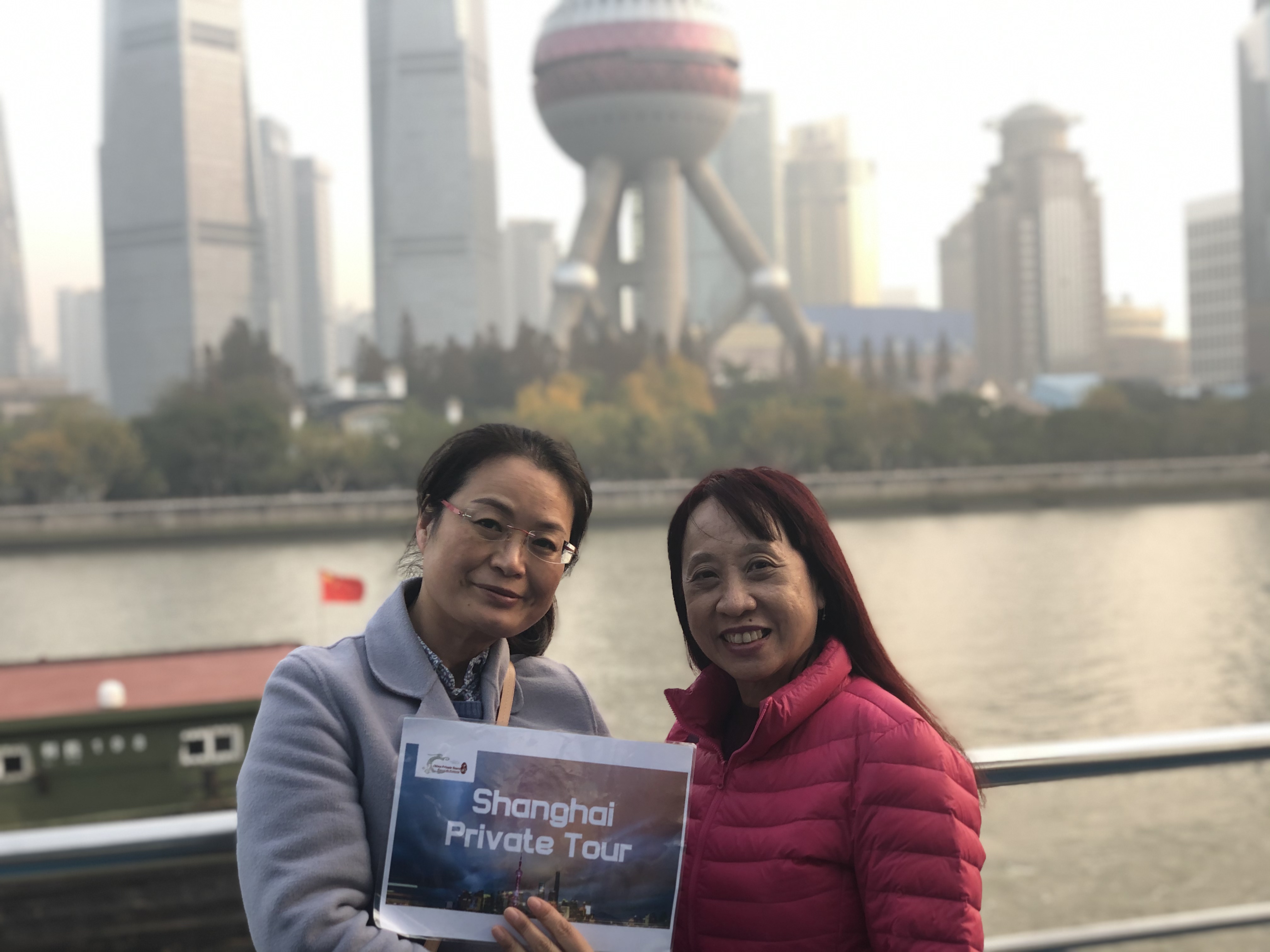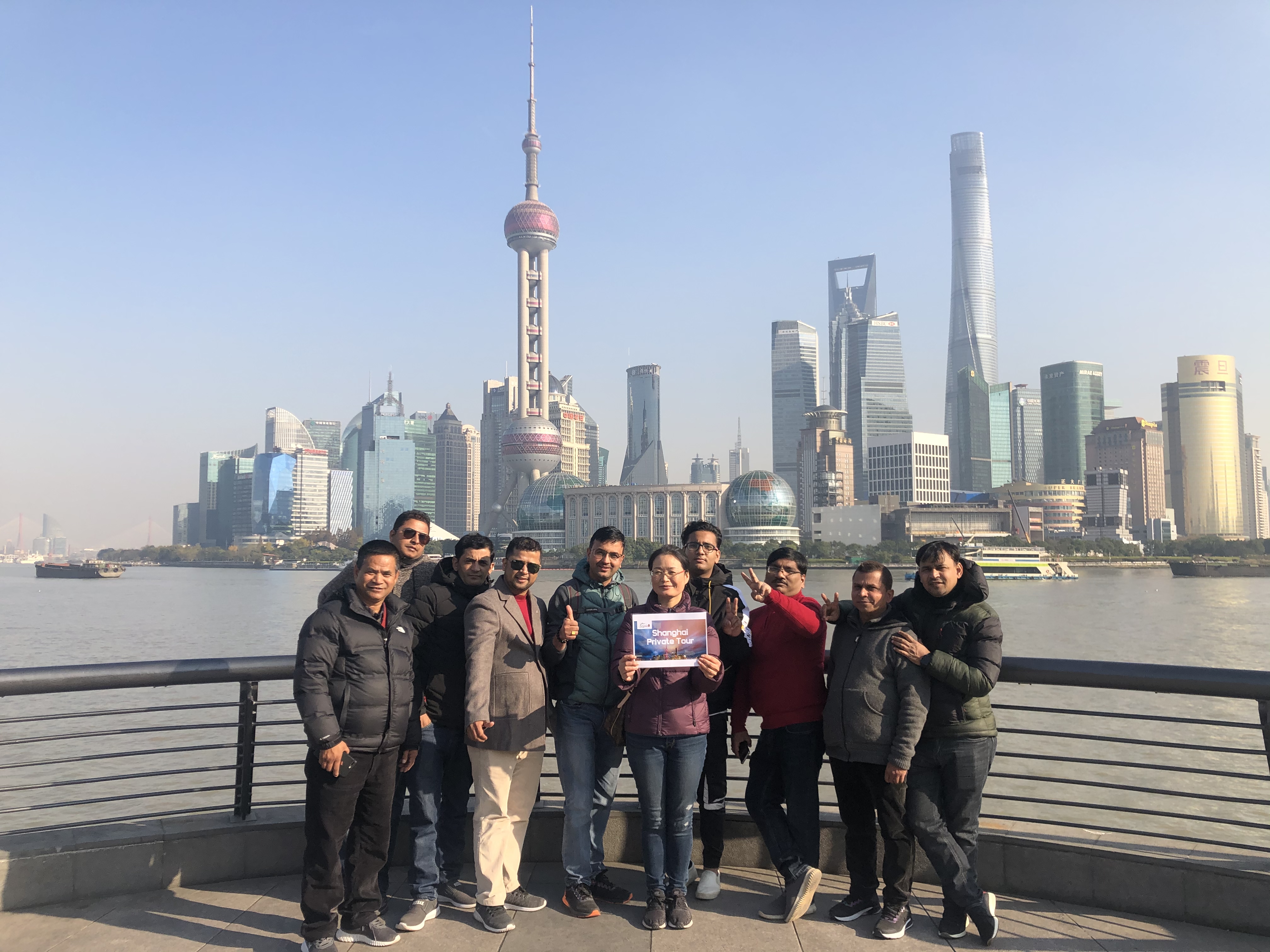 Shanghai Tour Guide – Wendy
Hi, everybody! Welcome to China and my beautiful city- Shanghai! My name is Wendy. I can offer personal guide service and interpreter service in Shanghai. I am an English-speaking tour guide with over 10 year's tour escort experience. With my escort, you can make good use of your time and money to explore highlights of Shanghai and nearby cities.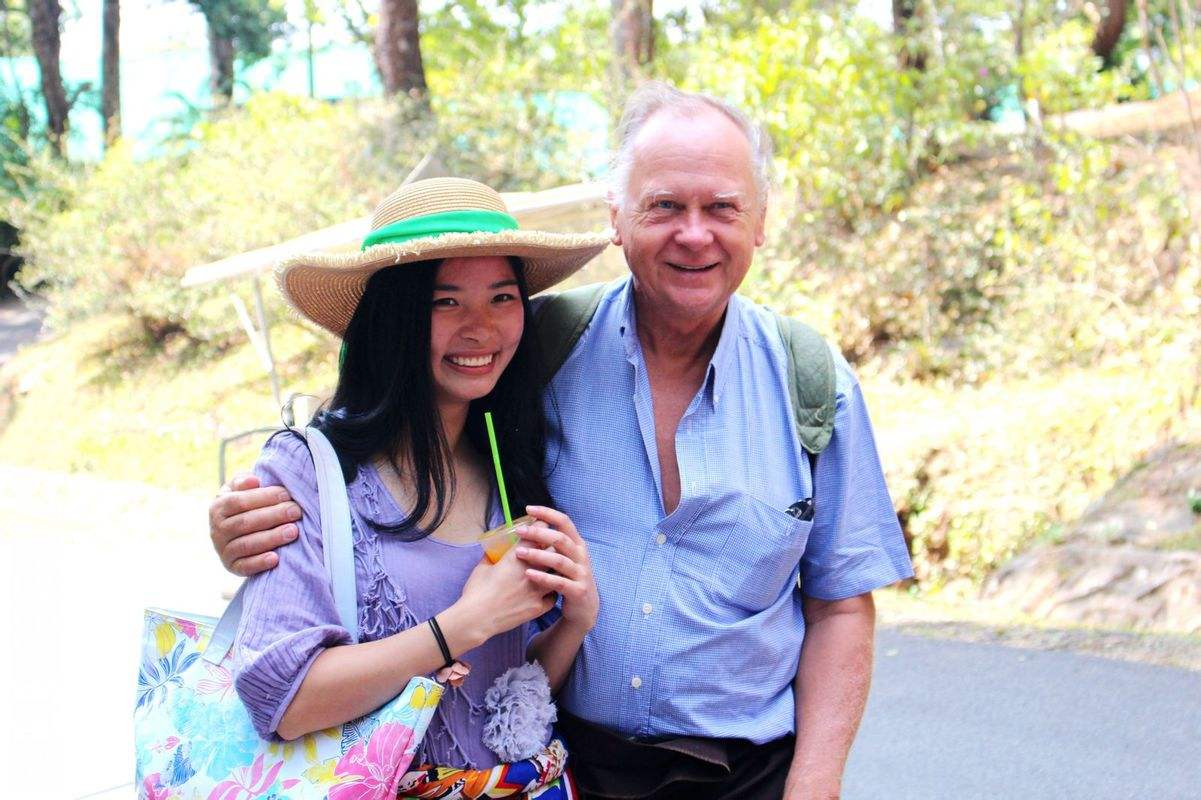 I am not the tour guide who just can show you the way in tourist attractions but a professional escort who can tell you the rich history and splendid culture of China. My guiding skills, kindness, hospitality and knowledge will make you have a wonderful stay in Shanghai. My service time is flexible. I know the attractions you should not miss around Shanghai. I can arrange the best itinerary for your tour. I can take you to the authentic restaurants where local people always go for eating. Looking forward to meet you in Shanghai soon!
Shanghai Tour Guide--Alex
I enjoy sharing my love and knowledge of this magical, lively and unique city with a great passion. My main concern is based on helping foreign guests explore Shanghai as you would with a trusted Chinese friend. I will show you about Shanghai, its history, culture, people, the local lifestyle of Chinese and much more. Our company do private guided tours for families and small groups in order to get a better service, flexible itinerary and tailore made at the most comfortable pace.
I am professional English speaking tour guide who passed the exams and got the tour guide official license (certificate) in 2007, I also have 8 years waoring experiences in 5 star hotels before becanme a tour guide. This is why my clients think I am always the best one because they really enjoy te 5 star Shanghai tour guide service with me. Will you be my next VIP?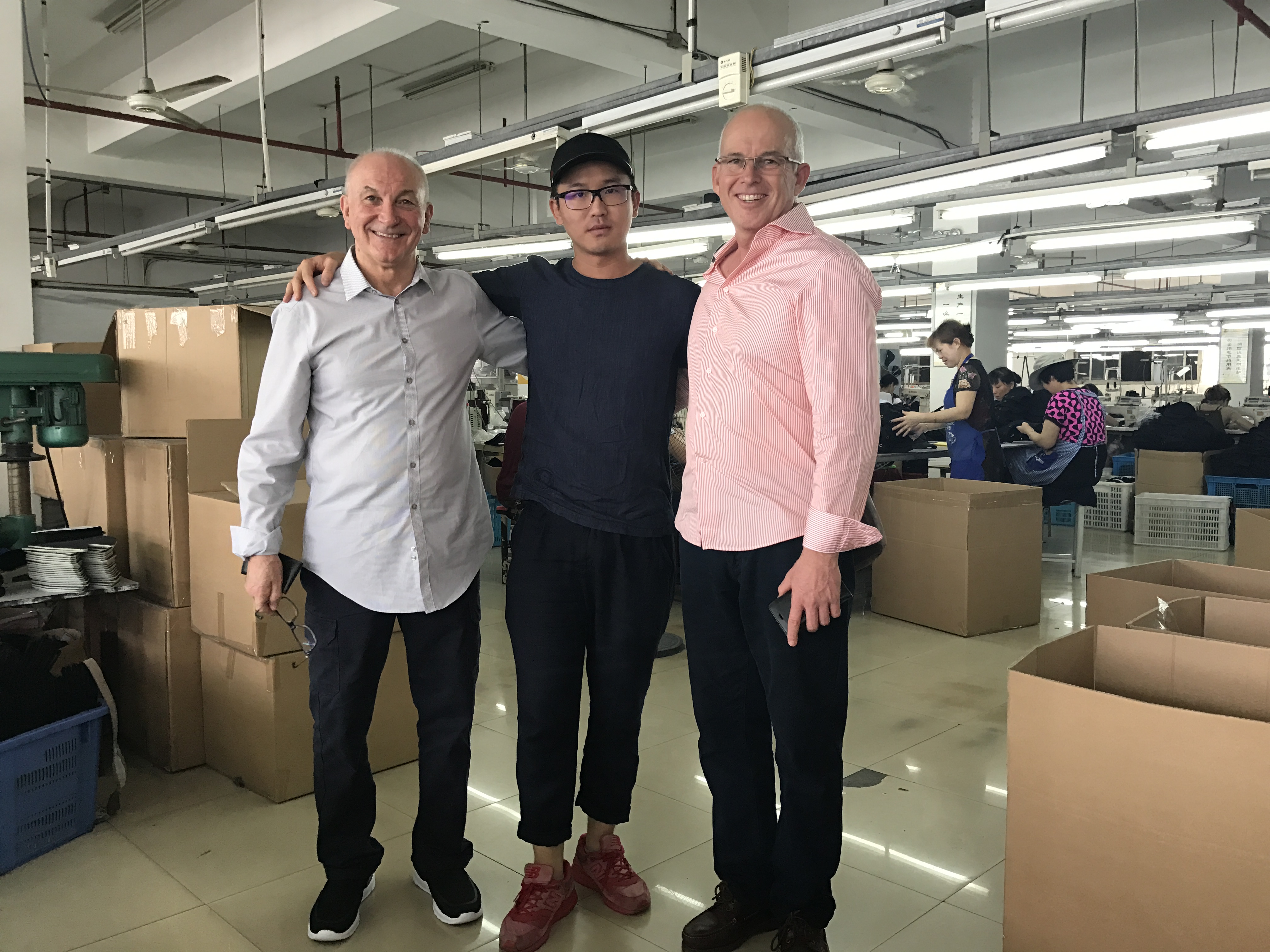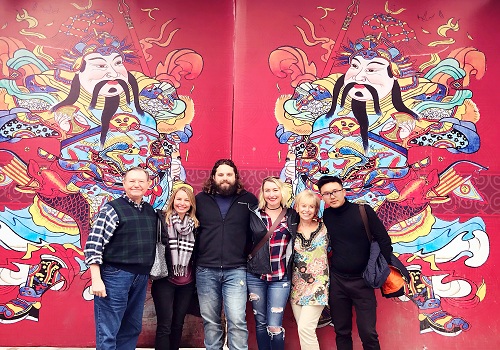 Shanghai Tour Guide – Lisa
Hi there, this is Lisa, your tour guide and interpreter in Shanghai. I am a graduate student majoring in tourism. I know all historic sites, museums and interesting places in Shanghai very well. I am infatuated with Chinese history and culture, and want to share you what I know. My guests always said: "Lisa is such an easy-going, helpful, reliable and trustworthy girl." I got lots of opportunity to take tours because I received many positive reviews from during my touring and I also gained a lot of confidence from the nice words my clients said or sent to me. Through what I learned from my experience as a tour guide, I know how to ensure a trouble-free and enjoyable trip. I hope I will have the honor to greet you a trip of a lifetime for you and your family.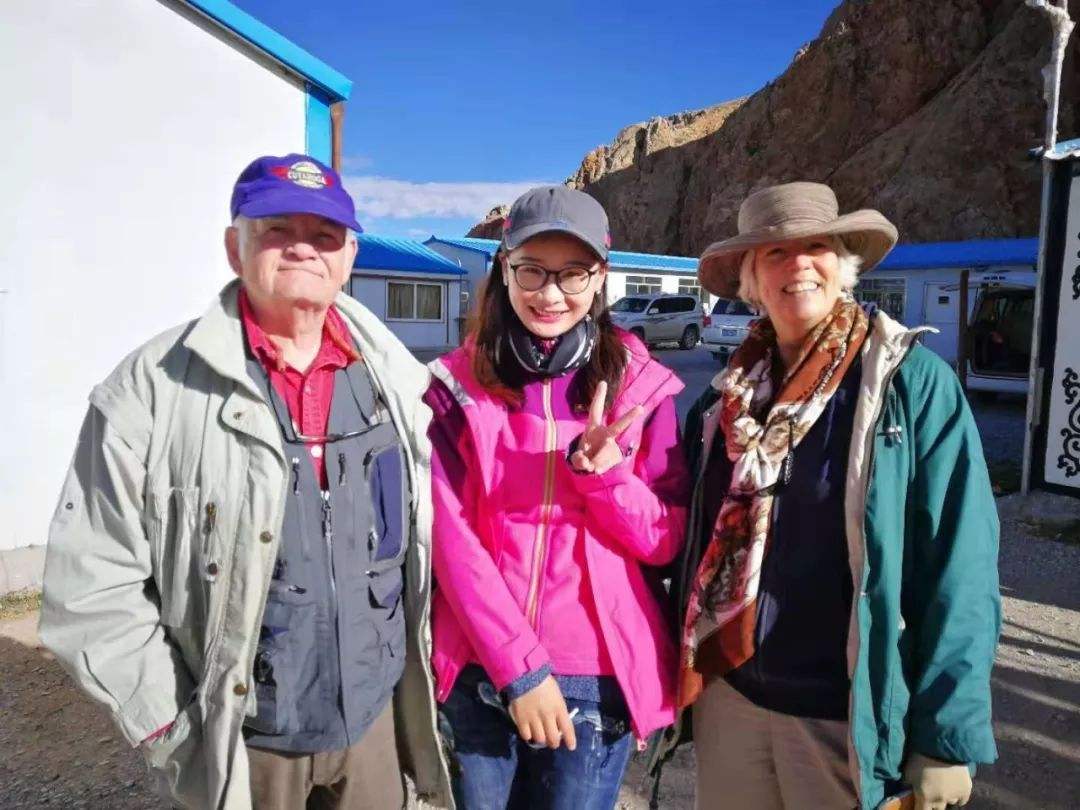 Shanghai Tour Guide--Nancy
Hey! This is Nancy. Positive, nice, experienced with lots of information, always ready to help - this is all that can describe me. I am a female professional tour guide with a licence from ministery of culture and tourism, I am passionate to present my country to people from other part of the world and make them to leave with good feelings and experisions on Shanghai and have good time in Shanghai. I really love my city and I really can infect you with love. No doubts it will make your trip unforgettabe.
My guide experience is long and already guided tourists from worldwide like America, England, Italy, Span, France, Canada, Belgium, etc... offering an unique, caring, knowledgeable and energetic customized guide. I have both relevant education which enable me travel all over Shanghai's major destinations (modern and old sights) and extensive work experiment of incoming department in Shanghai wich takes up tons of tourists per year. I studied to become a tourist guide in Shanghai. As a graduate guiding, we are qualified on history, culture, archaeology, of religion, history of aet, I am full time licenced guide in Shanghai Private Tour. During the time I have lived in England for 5 years I studied Travel and Toursim in Greenwhich School of Management.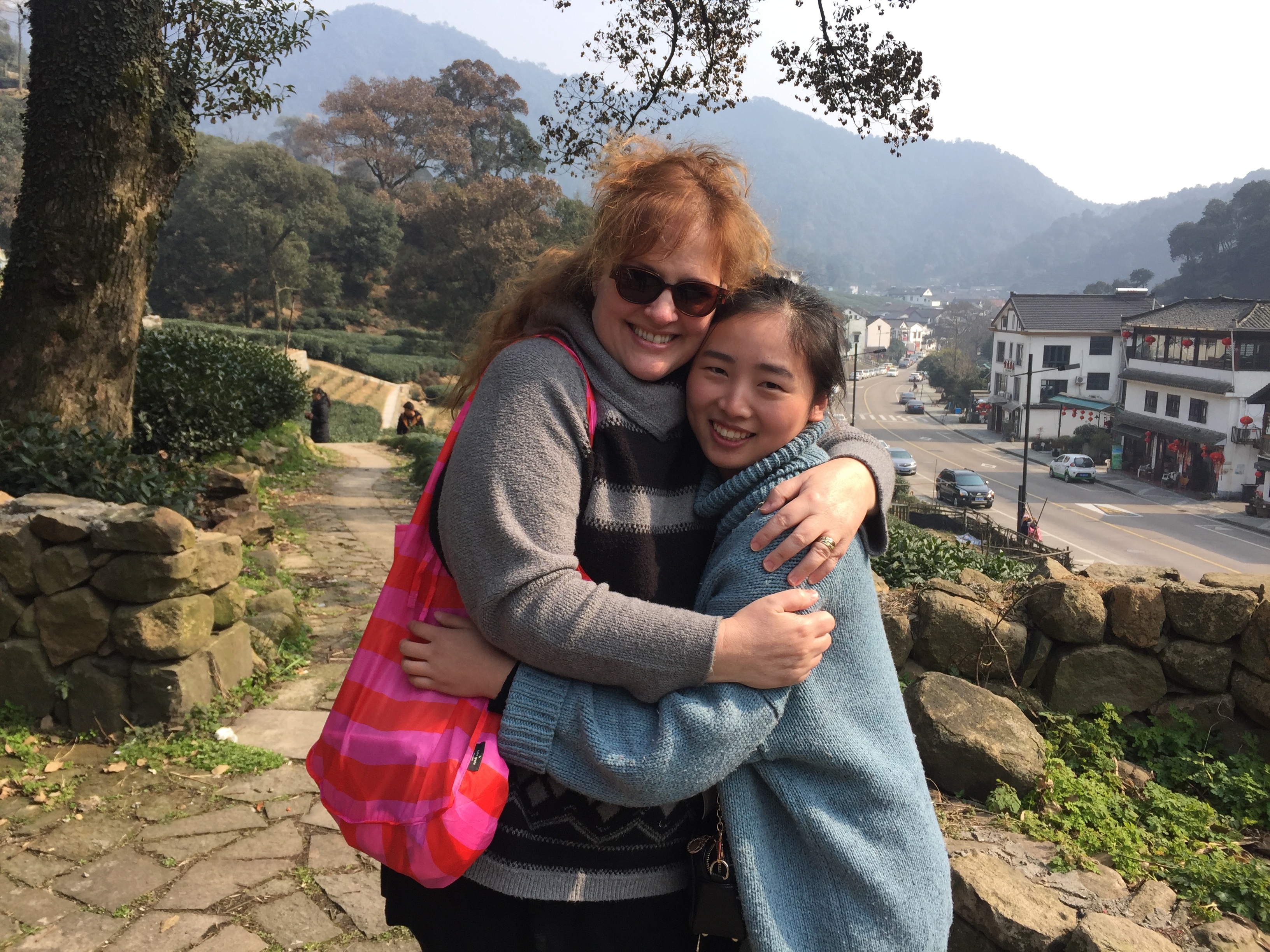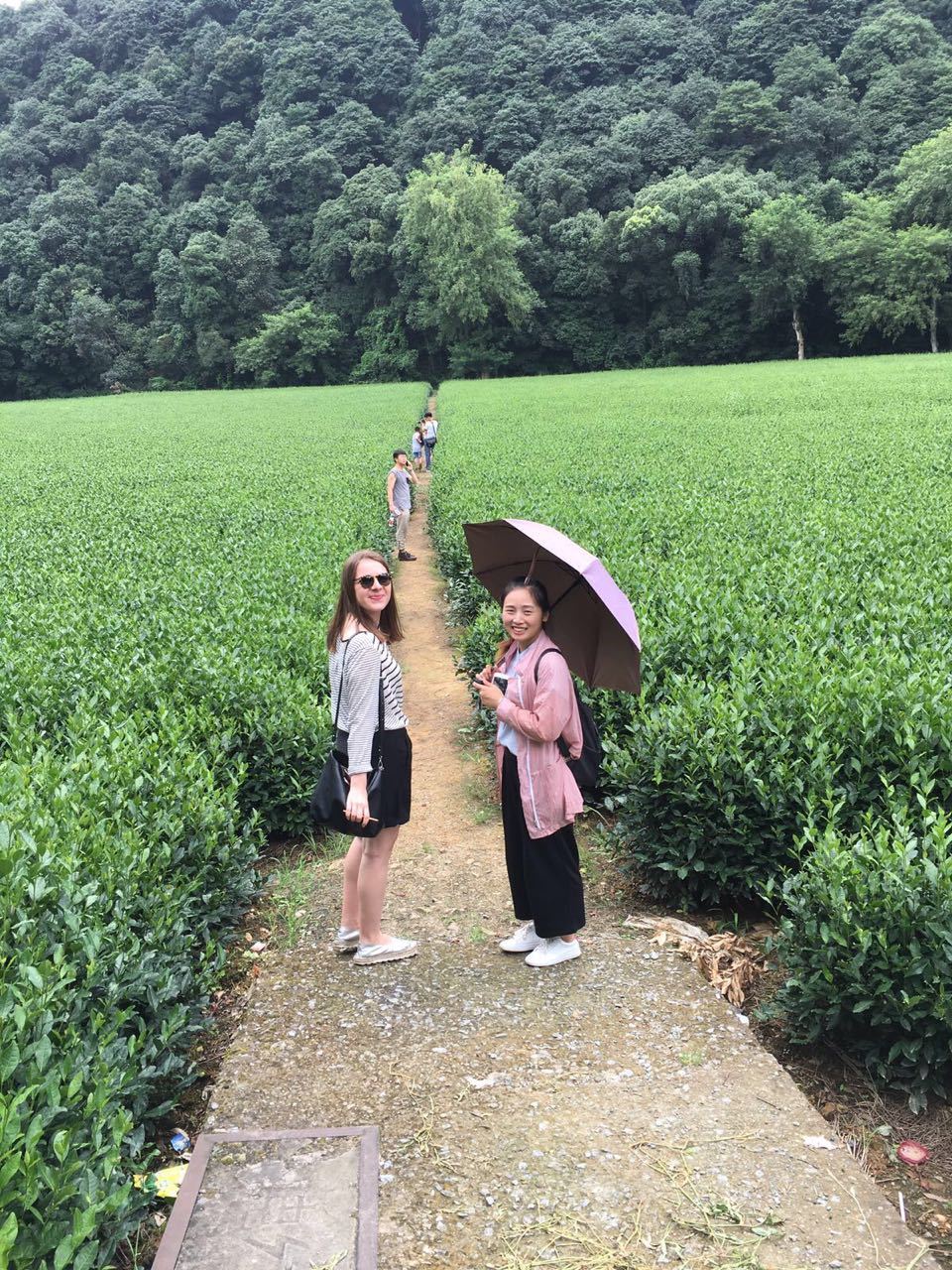 Shanghai Tour Guide - Cecilia
I am Cecilia from Shanghai, China. I'm an enthusiastic, knowledgeable, responsible and easy going person. As a native, I am very honored to become a professional tour guide here in Shanghai to show the visitors from all around the world. I love my job very much because I love to share all the interesting things of Shanghai with visitors and let them get better understanding of the city. I can also be your personal business agent, local interpreter or shopping assistant who can manage your trip efficiently. I am a boy who is full of passion, taking care everyone around me and deal with every steps of work seriously and responsible.
I have been study Tourism & English, International Business and Media Communication. I have been to about 30 cities of China. I am an official English speaking tour guide and working for Shanghai Private Tour for over 5 years. From these, I have done enable me provide you quality tour experience and help you on Business.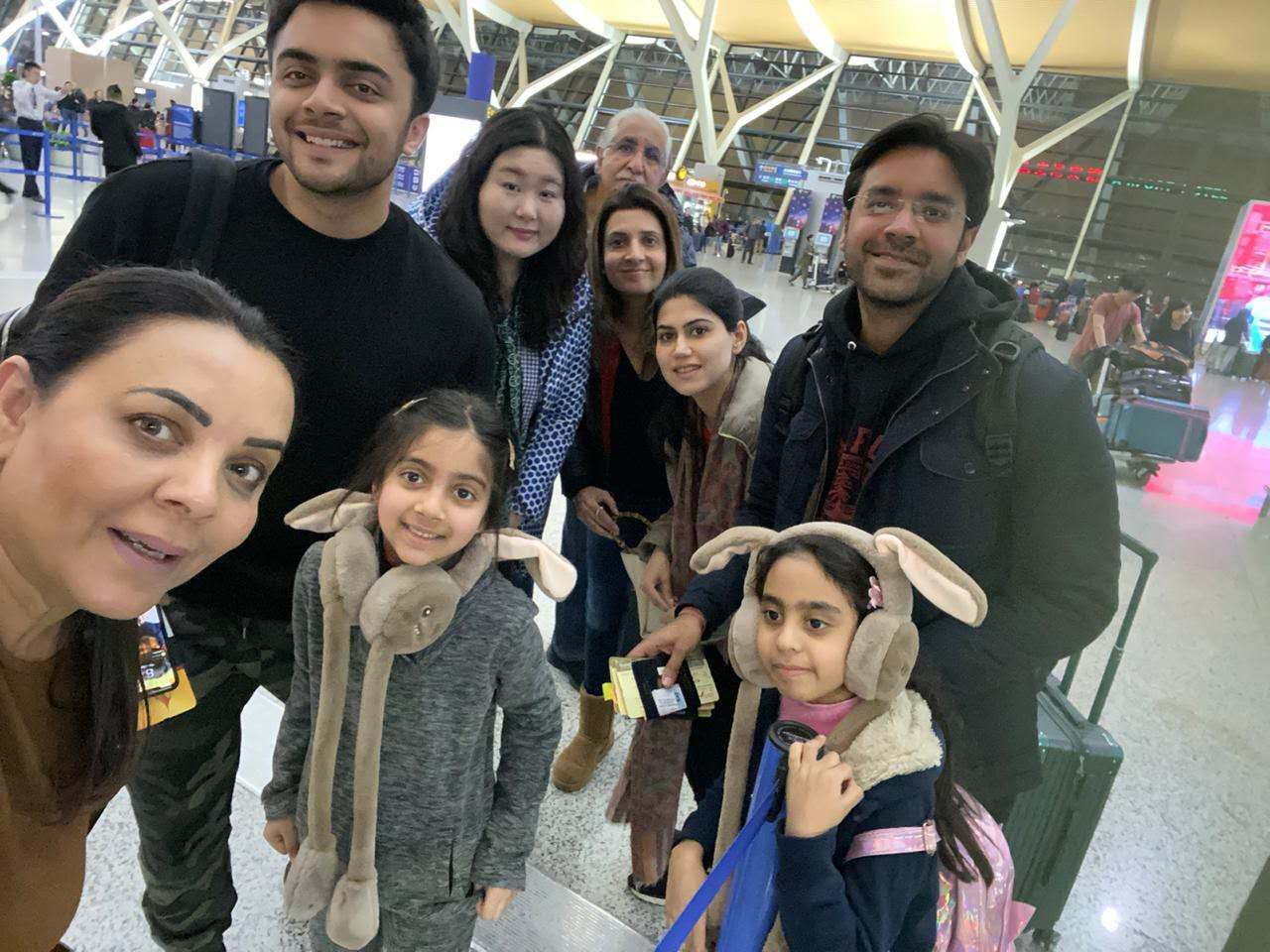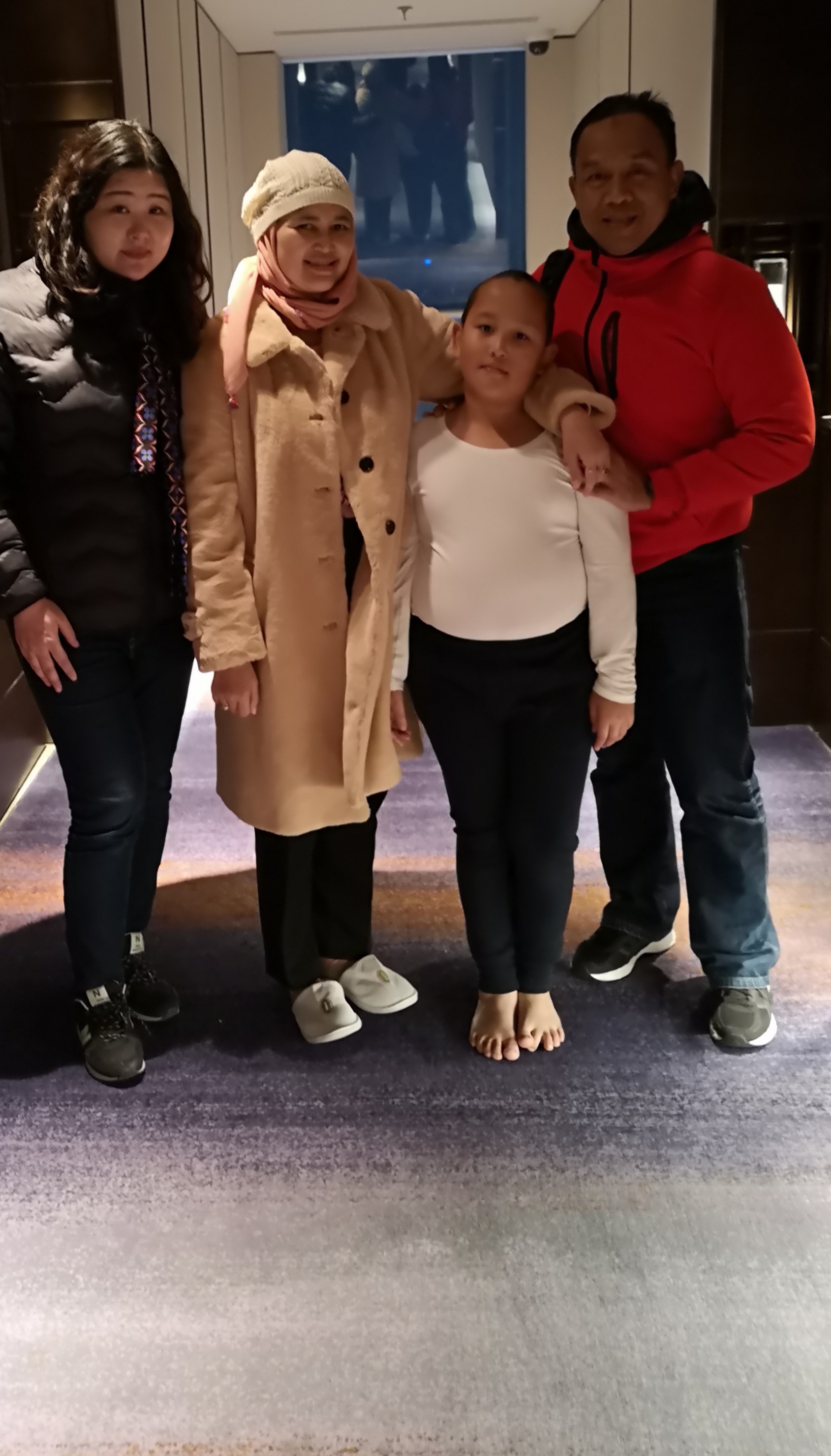 Shanghai Tour Guide – Lily
Are you looking for the tour guide service in Shanghai? My name is Lily, my major was Tourism Management and I graduated from my university in 2004. The travel bug got me so much, that's why I become a tour guide. With 5 years of English tour leader guiding experience all over China, I can make your trip rich in Chinese history and culture. Travel with me in Shanghai, you can know China much further beyond Shanghai! I love my job so much that I cherish every opportunity I had to show my clients around. Come on! Start your China adventure from Shanghai! Just follow me!
Shanghai Tour Guide – Kevin
This is Kevin from Shanghai Private Tours, a company full of friendliness, enthusiasm and vitality. I am a professional certified tour guide in Shanghai now. I have lived here more than 30 years, I am a real native from Shanghai, was born here and I am still around, therefore I saw Shanghai grow into the big metropole that it is now. Before I worked in Shanghai Private Tour company, I worked in the sales department of a big America company in Shanghai. Just like you, I love to travel and my favorite is riding on the road. So I'd like to invite you to Shanghai and help you work out a perfect travel plan. Moreover, wider knowledge may expand your breadth of mind. I'm waiting for you, making all efforts to provide the best quality service.
Shanghai Tour Guide--Marin
Dear Travelers and Guests! I am young and energetic guide who is happy to escort you in one of the most international cities on the planet! Know all you can see here, from the modern part of the city like Jinmao Tower, Oriental TV Tower,etc. to the old part of the city, like Tianzifang, Old French Concession, Shanghai Old Street,etc.
I graduated in art history and am a professional and experienced guide of Shanghai. I have been work for Shanghai Private Tour for 3 years. During the time, I have traveled trying to discover always the charming and unique atmosphere of countries with every single taste. To get to know genius information of the place is a mixture of all: history, cuisine, people, the spirit of the place, music and a touch of the personal approach to the tourists. I tour in Shanghai for all who can speak English.
I gain the official tourist guide licence 2005, just after I graduated advanced college for tourism. Each year I visit professional seminars and share my experiences and ideas with my other collegues. During my free time, I am active in nongovernmental tourim youth sector.
Shanghai Tour Guide – Lyn Zhang
Hello, my name is Lyn, one of tour guides in Shanghai Private Tour company. I offer Personal Assistant, Fair Assistant, Tour Guide and Interpreter Services in Shanghai and if you like all over China. I am an easy-going person. I like to organize life, but in addition I am also good in dealing with unexpected chances. It is especially this quality that is very useful to work for Shanghai Private Tour Services over 5 years. When you come for business let me help you to be successful in your business dealings. And help you to enjoy your holiday when you come here as a tourist.
Shanghai Tour Guide – Linda
Hi, greeting from Linda. I majored in English in 2008, I like traveling and sharing. So I combined my interests with my major and chose to become a tour guide in Shanghai. I am driven by a passion for traveling and for sharing the best parts of China I love. Since 2015, I have served one thousand and more customers. And I received many good reviews and returned customers.
I not only understand that customers want to see the best highlights of our beautiful country, but also I know their special needs and meaning coming to China. I bear in mind that giving journey to someone else is a really important decision. This is both trust and responsibility. So I also make sure that my customers are taken care of every step along the way while you are in China. I hope to bring you a warm trip with my professionalism and passion.
Shanghai Tour Guide – Richard
There is an old Chinese saying goes "Meeting is fate." After this instant, we are friends. Dear friends, I am honored to meet you in Shanghai. I'm come from Shanghai. Although young, I've been to many places in China, such as capital city Beijing, Xian, Qingdao, Northeastern China, Tibet, Xinjiang, Yunnan…all left my footprints. I studied in England for 4 years, I working in tourism industry since I like travelling. I am an expert in Shanghai and have good knowledge in other part of China. If you plan a trip to Shanghai, I'd love to show you around the city.
Shanghai Tour Guide – Amy
Dear Guests, my name is Amy. One of the tour guides working for Shanghai Private Tour Company. I am a graduate university student and majoring in tourism. I have worked for tourism industry over 7 years. We are based in Shanghai and I can offer the Shanghai city tour, water town tours from Shanghai, Suzhou Hangzhou tour from Shanghai… Being a travel consultant and tour guide, I know how important to be responsible for my clients. Trusting me, I will try my best to give you a customized Shanghai trip based on a global perspective with appropriate suggestions. Your satisfaction is what I constantly strive for.
Our Service Price List as below:
| | | | | |
| --- | --- | --- | --- | --- |
| Service Time: 8 Hours/Day | 1-2 Travelers | 3-5 Travelers | 6-9 Travelers | Above 10 Travelers |
| Shanghai English Speaking Guide | 600 | 650 | 700 | 800 |
| Shanghai French Speaking Guide | 800 | 850 | 900 | 1000 |
| Shanghai German Speaking Guide | 800 | 850 | 900 | 1000 |
| Shanghai Spanish Speaking Guide | 800 | 850 | 900 | 1000 |
| Shanghai Chinese Speaking Guide | 600 | 600 | 600 | 600 |
Tour Guide Service Note:
1.Duration: 6-8hours
2.Extra hour will involve charge of CNY100 per hour;
3.The price exclude tips to the guide. According to thier service, not compulsory!
Optional Activities
Shanghai is a city with a multicultural blend. It has many famous tourist attractions, such as the Bund, Yuyuan Garden and Nanjing road pedestrian street. However, it will be crowded in the peak seasons. If you want to get to know Shanghai from a new perspective and look for the secrets that unknown, our Shanghai Private Tour offers you 100% flexibility. you can replace or mix and match the places you want to go or the activities you want to participate in. Below we list some unconventional activities and minority attractions for your reference.
Price Per Person in US Dollars