More tourist attractions ready to reopen
Post Date: 2020/03/20 11:56
Share to: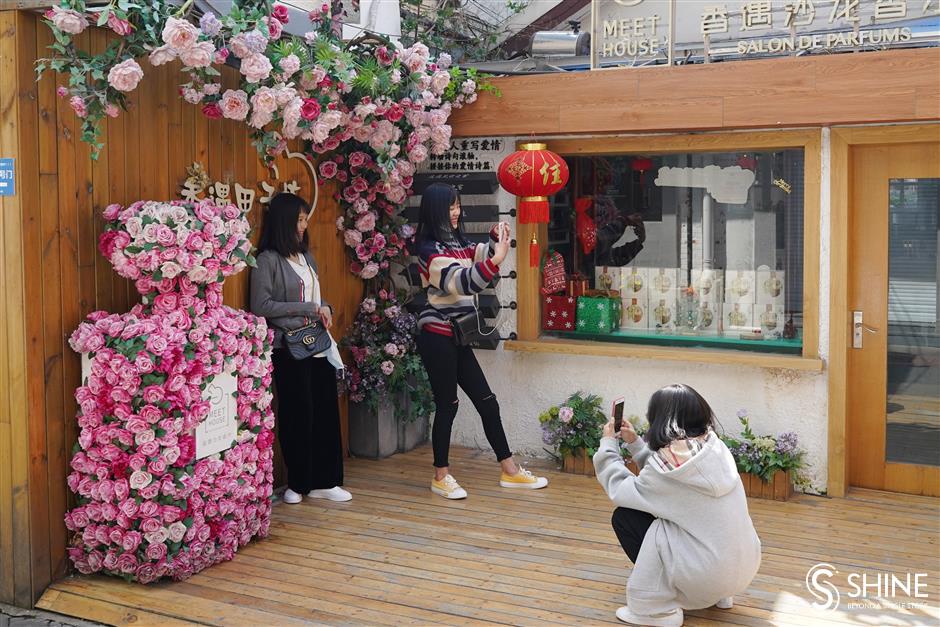 Three visitors take photos at Tianzifang on Thursday
More city tourist attractions, including the Zhujiajiao watertown and Jinze ancient town scenic areas, will reopen on Friday, with visitors required to follow coronavirus prevention measures, Shanghai tourism authorities said on Thursday.

The 77 A-level tourist attractions that had reopened by Thursday represent 76.2 percent of the total, the Shanghai Culture and Tourism Administration said.
Shanghai has 113 A-level tourist attractions, with 12 undergoing renovation or rectification and not able to reopen at present, the administration said.
Zhujiajiao watertown in Qingpu District requires visitors to book online via its WeChat account and will cap the number of visitors.
Its Kezhi Garden will reopen, together with three sightseeing boat piers, and payment will be via Alipay or WeChat instead of cash.
Group tours are not allowed during the coronavirus period.
An identity number only allows reservations for up to five people and visitors are required to specify visiting times.
Admission is from 8:30am to 3:30pm.
Visitors should present their reservation code and health QR code and have their temperature checked before entry. They should wear face masks.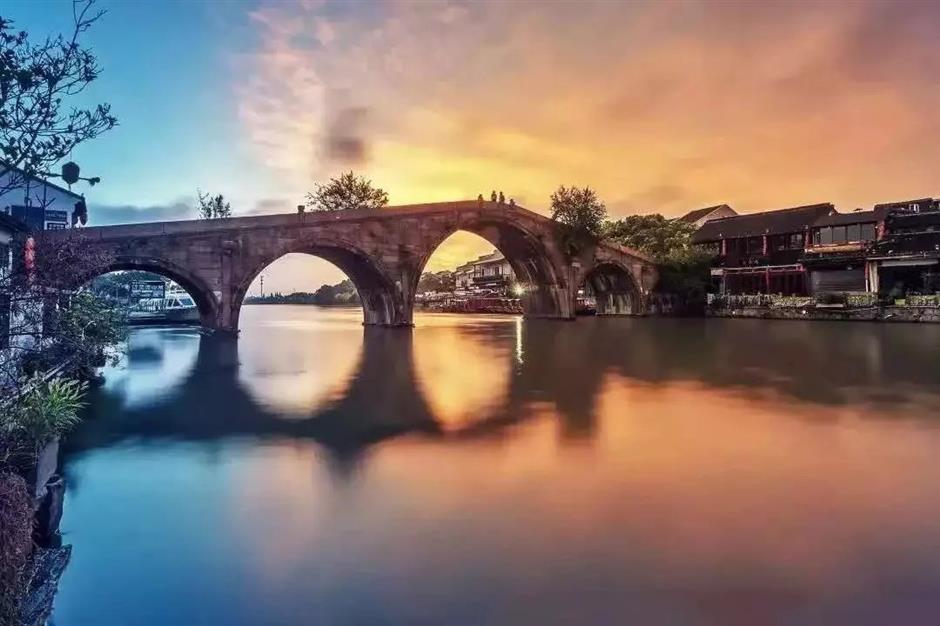 The Zhujiajiao watertown scenic area will reopen on Friday.
The Jinze ancient town scenic area in Qingpu will also receive visitors on Friday between 8:30am and 4pm.
Its Jinxi Road entrance will be open, while the Pei'ai Road entrance will be for vehicles. Other entrances remain closed.
Visitor numbers will be kept under half of the scenic area's capacity.
Density will be monitored with adjustments made at any time, the administration said.
Visitors must bring their ID card, present their health QR code, and register personal information before entry.
They will also have their temperature checked with those above 37.3 degrees Celsius not allowed in. People with a cough will also be denied entry.
There will be no activities inside the scenic area that involve large gatherings, and there will be no group tours.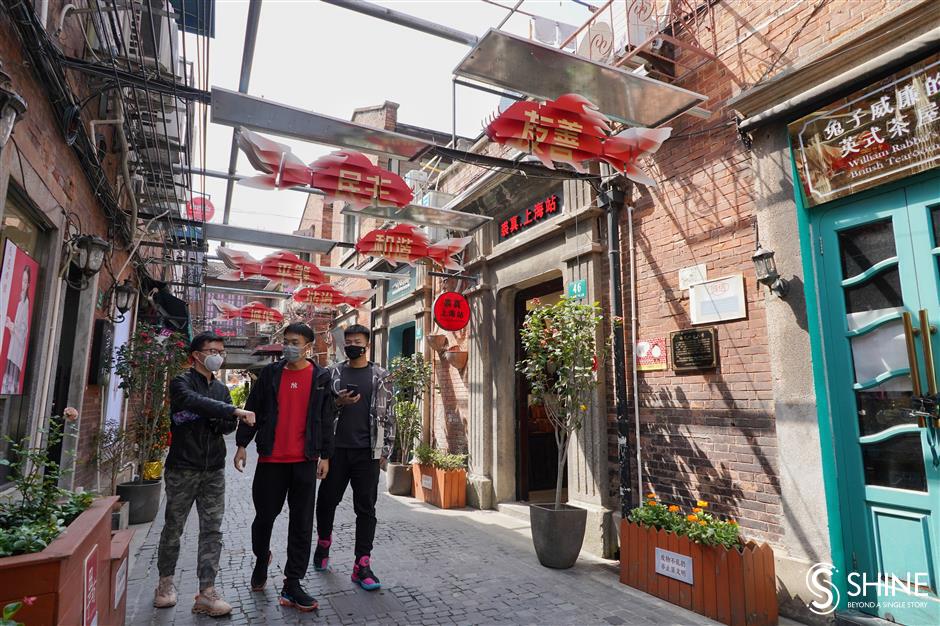 Three tourists take a stroll through the Tianzifang alleyways on Thursday.
Tianzifang, home to galleries, boutique shops, cafes, bars and restaurants, reopened on Wednesday with the number of visitors kept below 2,500 at any one time.
Only the No. 2 gate is open for visitors, with the No. 1 gate for residents only.
Because most shops in the alleyways are small, they are restricted to no more than six visitors at any one time.
Freshly made food and beverages are not allowed to be sold at these shops during the epidemic.
Shanghai Yuehu Sculpture Park, Liantang ancient town, Daning Park, Binhai Forest Park and Nanxiang scenic area have also reopened, the administration said.

Source: SHINE
Editor: Yang Meiping

Tip: Hassle-free Shanghai Guided Tours recommended by Shanghai Private Tour during the COVID-19

Due to safety concerns over the Covid-19 virus, Shanghai Private Tour hand-picked some Shanghai Tour Packages as below for your reference to make sure that you will travel safely during Covid-19.

Shanghai 1 Day Tour: Incredible Shanghai Highlights from US$50 P/P
(Yuyuan Garden, The Bund, Nanjing Road, Jade Buddha Temple, Old French Concession)

Shanghai Day Tour: Shanghai City Highlights & Zhujiajiao Water Town Tour from US$80 P/P
(Zhujiajiao Ancient Water Town, The Bund, Yu Garden & Bazaar)

Shanghai Vacation Packages: 3-Day Shanghai Essential with Zhujiajiao Water Town Tour from US$175 P/P
(3-Day Shanghai Essential with Zhujiajiao Water Town Tour experience Shanghai's most incredible city attractions and the remarkable "Oriental Venice" water town Zhujiajiao with your knowledgeable local shanghai tour guide. This private tour is particularly designed for first-time travelers to Shanghai to get an insight into its people, culture, history and the dynamic urban life.)

Further Readings About Traveling in Shanghai during the COVID-19
Hop-on hop-off Tour Buses Return to Streets
Passengers enjoy the beautiful Huangpu River Cruise at night