Shanghai Sculpture Art Center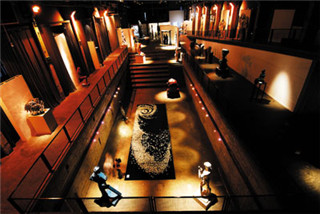 Introduction to Shanghai Sculpture Art Center
Shanghai Sculpture Art Centeris no longer a factory but is now a sculpture art center. People come here to immerse themselves into the works of the sculptors. You can walk to the lawn or to a corner where just you and the sculpture can have a "conversation". The gallery not only embodies the vigor of urban art and the spirit of modern times, but inherits the urban cultural legacy.
Built in the early 20th century, the warehouse was originally a steelmaking factory that had long stood unused before developers recognized its potential.Under the leadership of CPC Branch of Shanghai and the municipal government, the former No.10 Steel Plant of Shanghai Steel Company was finally chosen as the site for Shanghai Sculpture Space that is located at 570 West Huaihai Road, Shanghai.

Shanghai Sculpture Space covers an area of about 50,000 square meters, comprising the Urban Sculpture Center, the Sculpture Plaza and the support facilities. Currently, an total area of 10,000 square meters of the architecture is open to the public, including 6,000 square meters of chamber public art exhibition space; also open to the public is the Sculpture Plaza with an area of 15,000 square meters including 10,000 square meters of open air display space. According to the plan, the site and its neighboring region will gradually become a public art center with the most dynamics in the urban area upon the completion of the construction of Shanghai Sculpture Space.

Exhibitions
The sculpture exhibited in the space is modern, completed by Chinese National artists within the past 100 years. The styles of sculpture are diverse, but even the novice art enthusiast will appreciate the fun and often straightforward themes that are conveyed. Be sure not to miss the second space behind the original warehouse which houses sculptures by new artists. I particularly enjoyed the sculptures of daily Chinese life, as well as several sculptures that represent the tragedy of September 11, 2001 in the United States.
In Red Square of one side,can enjoy yourselves. The combination of sculpture and plant really complement each other, the the vicissitudes plant is able to bring out the artistic beauty of the sculpture.This huge, attractively converted warehouse presents a range of modern Chinese sculpture, as well as more classical works and an outdoor sculpture garden, all about a ten-minute taxi ride from the infamous and now closed Xiangyang market.Although the shows tend to be infrequent, and of varying quality, the space is nonetheless atmospheric and occasionally hosts excellent travelling exhibitions, such as Body Media, an interactive multimedia exhibition cura-ted by Richard Castelli.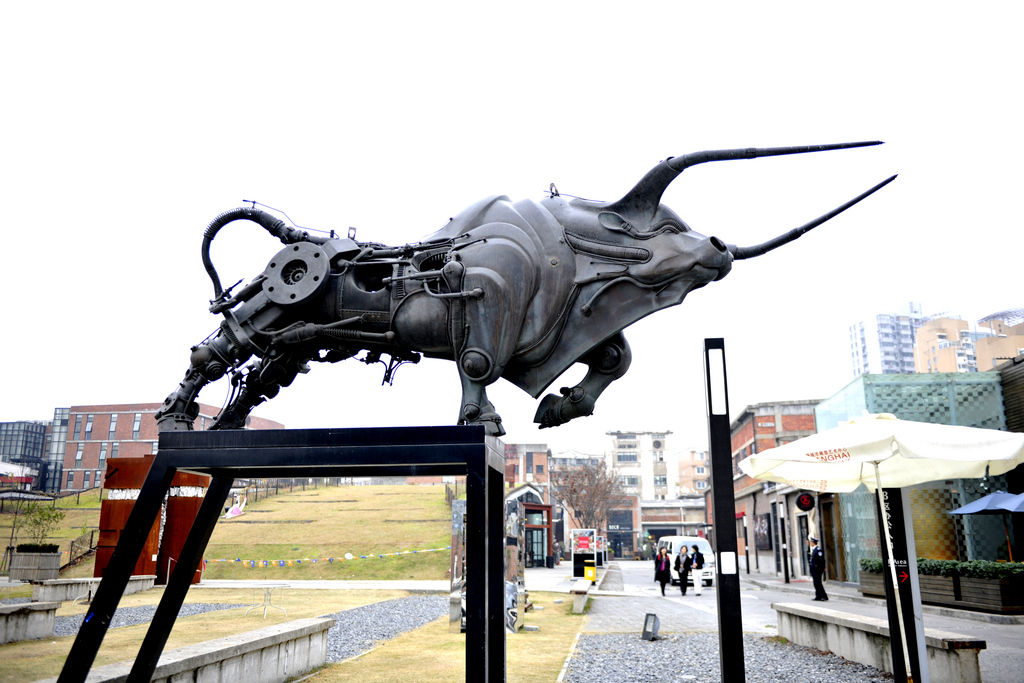 Additional
Children's Museum of Shanghai Jiaotong University CY Tung Maritime Museum, Shanghai Jiaotong University History Museum Museum near Shanghai Sculpture Center.The art only see to appreciate, welcomed everyone to have a good time.The other you can visit the official website:http://www.sss570.com.
Information
Opening Time:10:00am – 4:00pm, Tuesday – Sunday
Admission Fee: (Adult/child)Free
Transportation
Subway routes: Take Subway 7 Yaohua Road station.Subway line 8 to the Palace of Fine Arts station
Bus routes: Take bus 113,72,911,506,138 and Rail transit 3,4 line,get off at Hongqiao Road Station.Shanghai Sculpture Art Center is opposite
Address: 570, Huaihai Xilu, Shanghai