Tian zi fang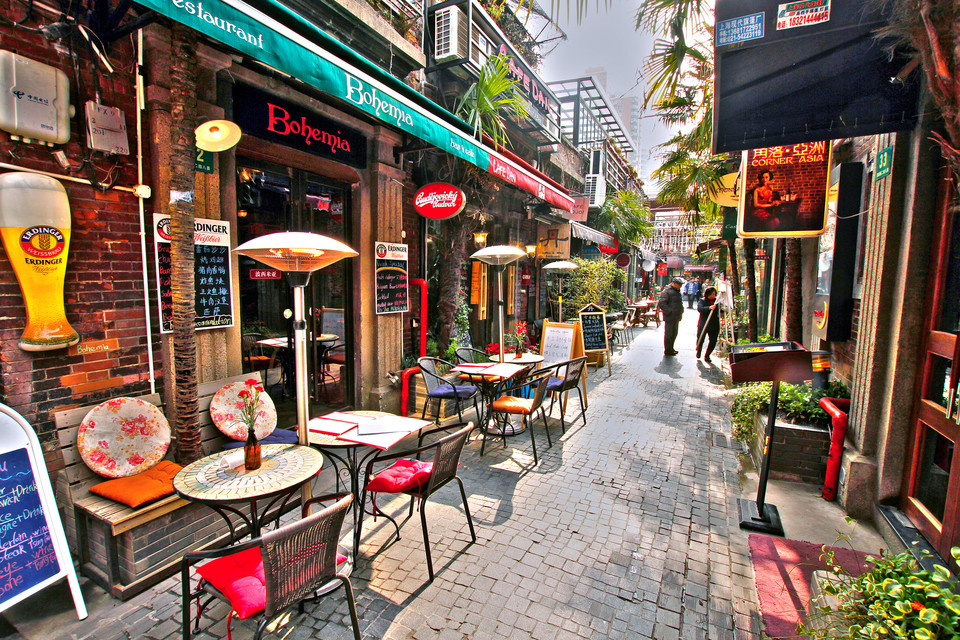 Introduction
Tianzifang or Tian Zi Fang is an arts and crafts enclave that has developed from a renovated residential area in the French Concession area of Shanghai, China. It comprises a neighborhood of labyrinthine alleyways off Taikang Road, and is therefore also referred to as Taikang Road or Taikang Lu. Tianzifang is known for small craft stores, coffee shops, trendy art studios and narrow alleys. It has become a popular tourist destination in Shanghai, and an example of preservation of local Shikumen architecture, with some similarities to Xintiandi.These days, many designers, fashionistas and expatriates are attracted to the quirkiness of the location. While many two storey cafes break out into terraces overlooking the rest of Taikang Lu, many wet clothes hanging on bamboo poles are also seen protruding from the balconies of neighboring townhouses. Tian Zi Fang draws many artists who are looking for ways to express their contemporary works of art, design and photography. The works of many famous painters such as Chen Yifei, Er Dongqiang and Wang Jiajun can be found here. It is also an ideal place to shop for quirky pieces of clothes from 'Pill Art' and unique items from Polaroid camera lens mugs to robotic clocks.
The History Of Tian Zi Fang
The neighborhood was originally built in the 1930s as a Shikumen residential district. It remained very local until about 2006 when it was slated for demolition to make way for redevelopment. Opposition amongst local business owners and residents, as well as a famous artist Chen Yifei who had a studio in Tianzifang, in addition to a group submitted a proposal to the local government to preserve the Taikang Lu area and its traditional architecture and ambience. The year 1998 is a watershed in Tianzifang's history. Chen Yifei, one of China's most renowned contemporary artists, took over two abandoned factory buildings in Lane 210, Taikang Road, and converted them into his oil painting, sculpture, fashion and photograph studios. Rezoning of Tianzifang began in 2005/2006 with nearby art schools and studios, and later small international business owners found out about Tianzifang through the local grapevine.From the beginning of 2007, journalists, visitors and local residents began to visit the area and spread the word about a cosy little lane district . Additional articles in both local and foreign media such as the New York Times helped increase awareness of this older and unusual community, that stood out among the more modern and commercial shopping areas of Shanghai.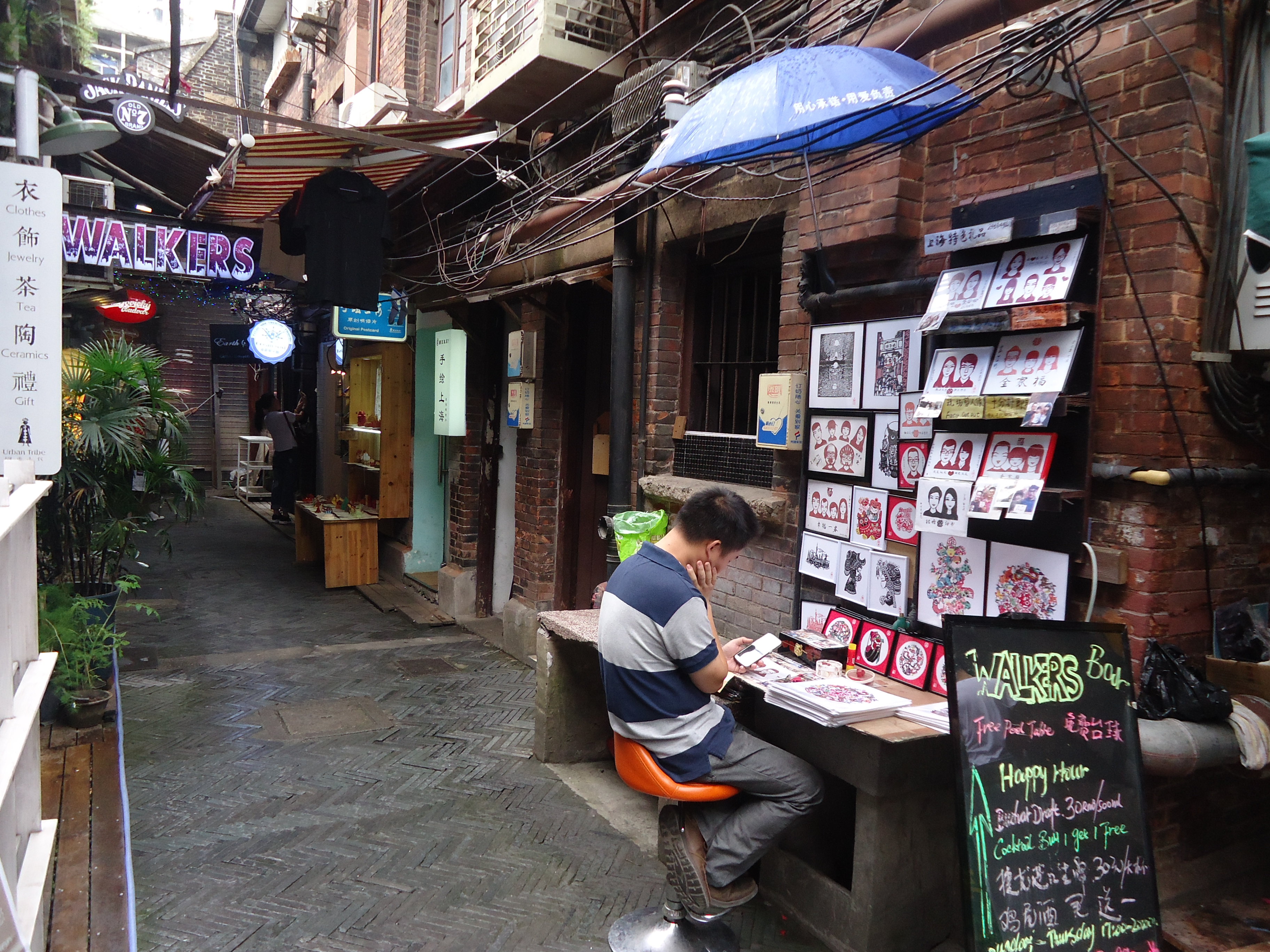 Today
Tianzifang has become a major tourist attraction and has more than 200 diverse small businesses such as cafes, bars, restaurants, art galleries, craft stores, design houses and studios, and even French bistros. It is adjacent to the SML center which is among the largest shopping malls in Shanghai upon completion. It is also near the Shanghai Metro Line 9's Dapuqiao Station which is immediately to the south.Despite all the businesses selling trendy craft and some foreign goods, the area does not have the look of having been overly beautified - electricity cables are still strung overhead, and air conditioning units are obvious on the outside of the buildings. The district is distinctly different from Xintiandi, another Shikumen redevelopment in central Shanghai further to the northeast, in that it has managed to preserve its residential feel, adding to its appeal.
Information
Opening Time: ALL DAY
Admission Fee: (Adult/child) Free
Adress:No.210 Taikang Road, Huangpu District, Shanghai 200000, China
Tel: +86 21 5465 7531
Transportation
Several minutes away from Metro Line 9, Dapuqiao Road Station