Zhujiajiao Water Town
Brief Introduction of Zhujiajiao
Zhujiajiao is one of the most welcomed water towns around Shanghai, a famous historical town located south of the Yangyze River. Zhujiajiao has a long history which date back to 1700 years ago, known as the Venice of Shanghai and Shanghai suburb Hollywood. It takes one hour from Shanghai city center, it is a good place to do a day trip if you have spare time in Shanghai. From a visitor's perspective, Zhujiajiao can be roughly split into three zones. The north, the central street and bridge, and the west. If you tried of morden place and fast-speed life of Shanghai, highly recommend to take a visit Zhujiajiao Water Town.
History of Zhujiajiao Water Town
According to historical records, the history of Zhujiajiao can be traced back to 7000 years ago.There are signs of human activities in Neolithic age, spring and Autumn period and Warring States period at the bottom of Dianshan Lake nearby. During the Song and Yuan Dynasties, the rudiment of Zhujiajiao Town gradually formed, also known as Zhujiacun Village. In 1612 AD, due to the convenience of water transportation and more frequent commercial exchanges, Zhujiajiao gradually became a big town. Zhujiacun village was renamed Zhuli and also known as Pearl Stream, commonly known as "Jiao Li". In 1991, Zhujiajiao Town was completed and officially became a subsidiary town of Shanghai.

Top Things to Do in Zhujiajiao
Kezhi Garden
Kezhi Garden is located on the Xinjing Street, the name Kezhi is made up of the characters 课 (kè) which means "to learn" and 植 (zhí) which means "to plant". It is a classic Chinese garden in Zhujiajiao water Town and It consists of three parts - the main hall, the garden and an artificial hill area. The most iconic landmark of the gardens is a five story building with a pavilion on its roof - the tallest structure in old Zhujiajiao. The history of this garden dates back to 1912, when Ma Wenqing built it, drawing inspiration from a mixture of Chinese and European influences.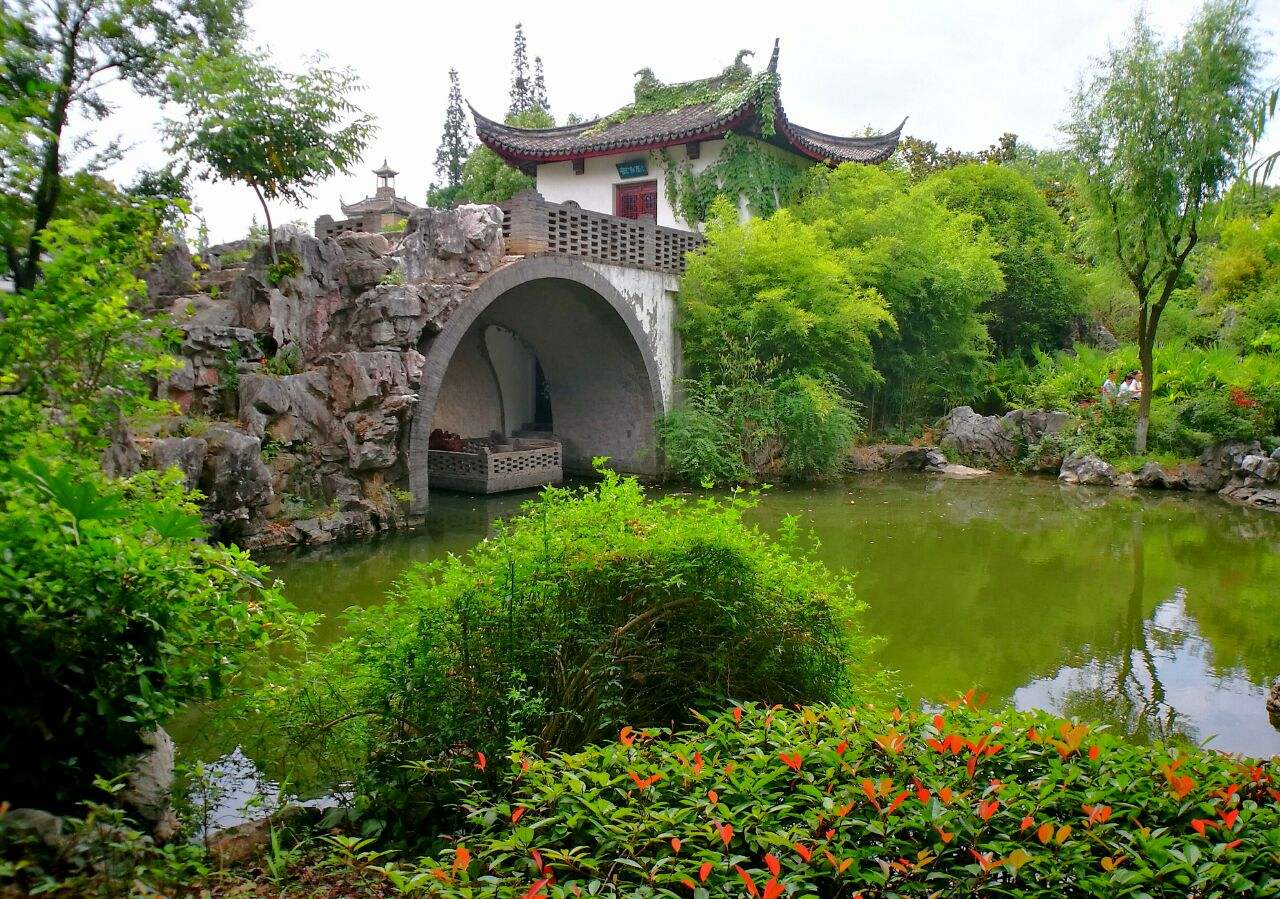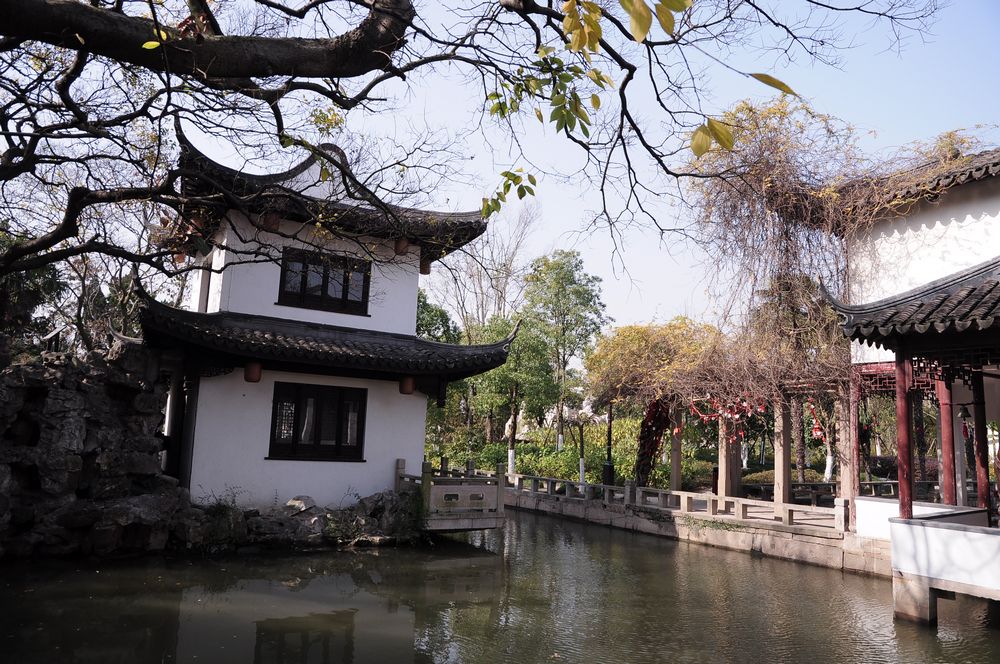 Qing Dynasty Post Office
It is the well-preserved Qing post office in China, where you can feel the history of Chins post and deblivery industry. When you visit here, you'll find antique post cards of old Shanghai and letters written on bamboo.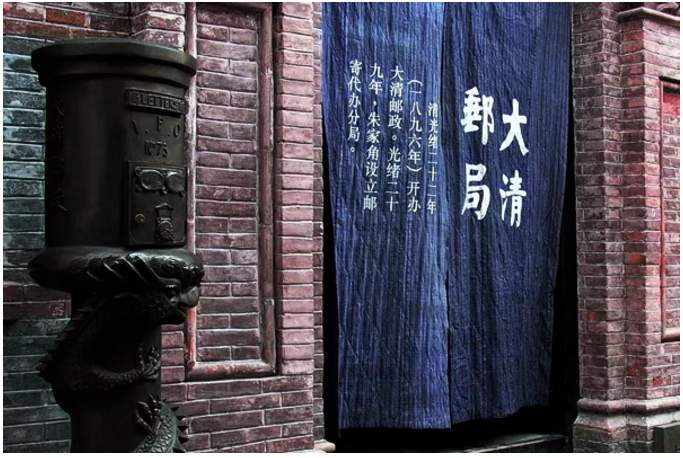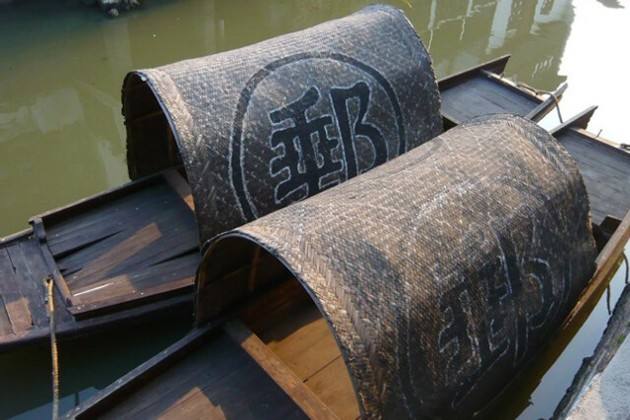 The Town God Temple
It is a Daoist temple dedicated to Guanyin, the goddess of mercy. Authentic worship still goes on, but like most temples in tourist destinations, it's pretty exploited. It's located on the middle of Caohe Street, in front of the Qijin bridge.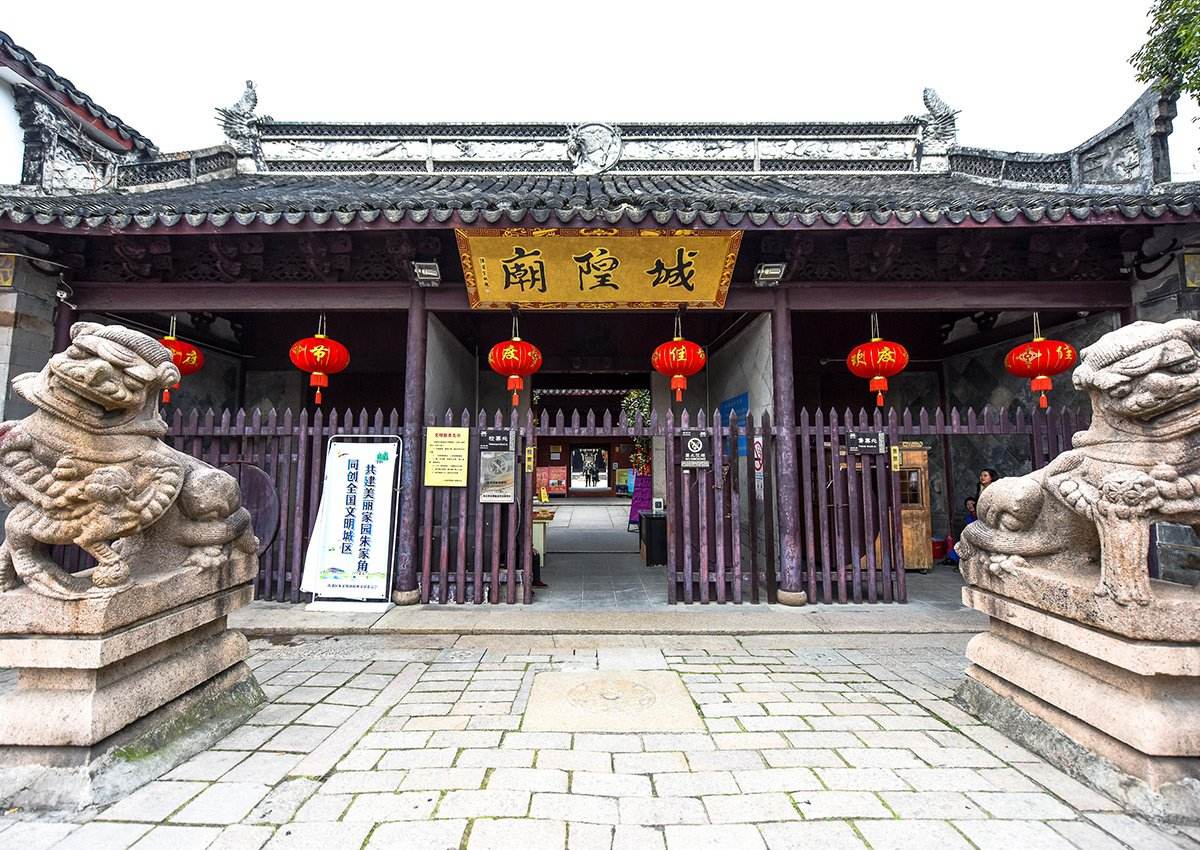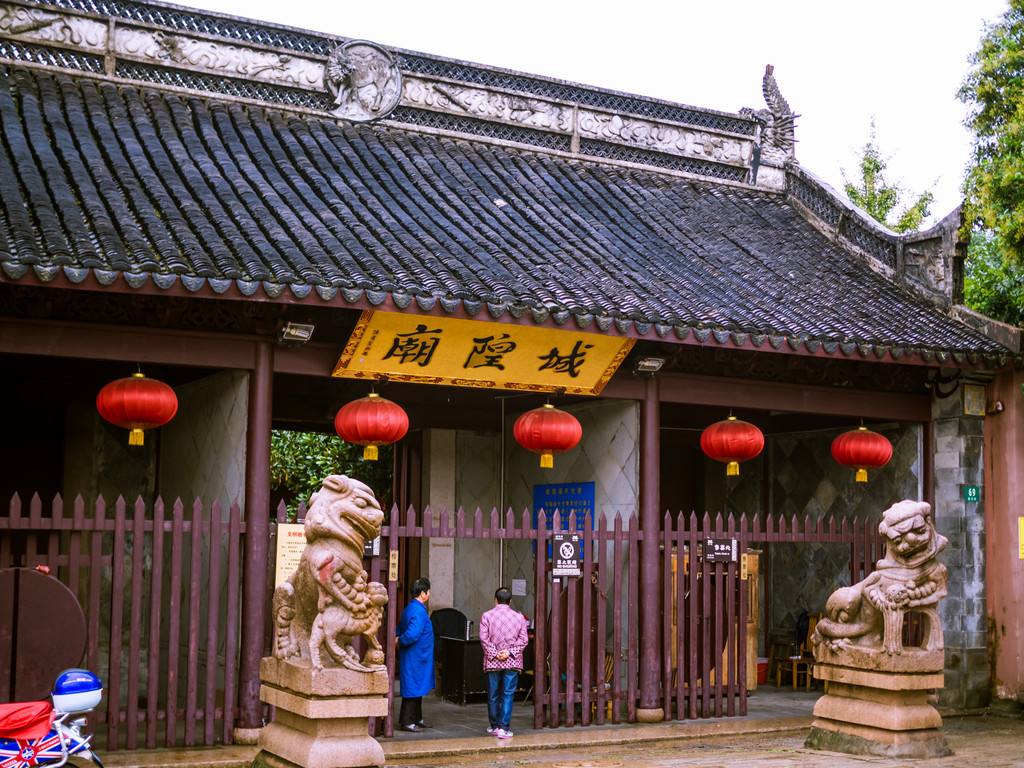 Fangsheng Bridge
The most iconic bridge is the 70-meter long Fangsheng bridge. Resting on 5 symmetric arches, the height of the bridge peaks at 5.8 meters. It was originally built by the monk Xingchao of Cimen Temple in 1571, and then rebuilt in 1812. The central arch is decorated with a stone relief of eight dragons surrounding a pearl, and the pillars at the ends are sculpted into lions. It's the largest stone arch bridge in Zhujiajiao and populated by merchants who want to sell you everything from live fish to batteries for your camera. And have some small change ready for the beggars.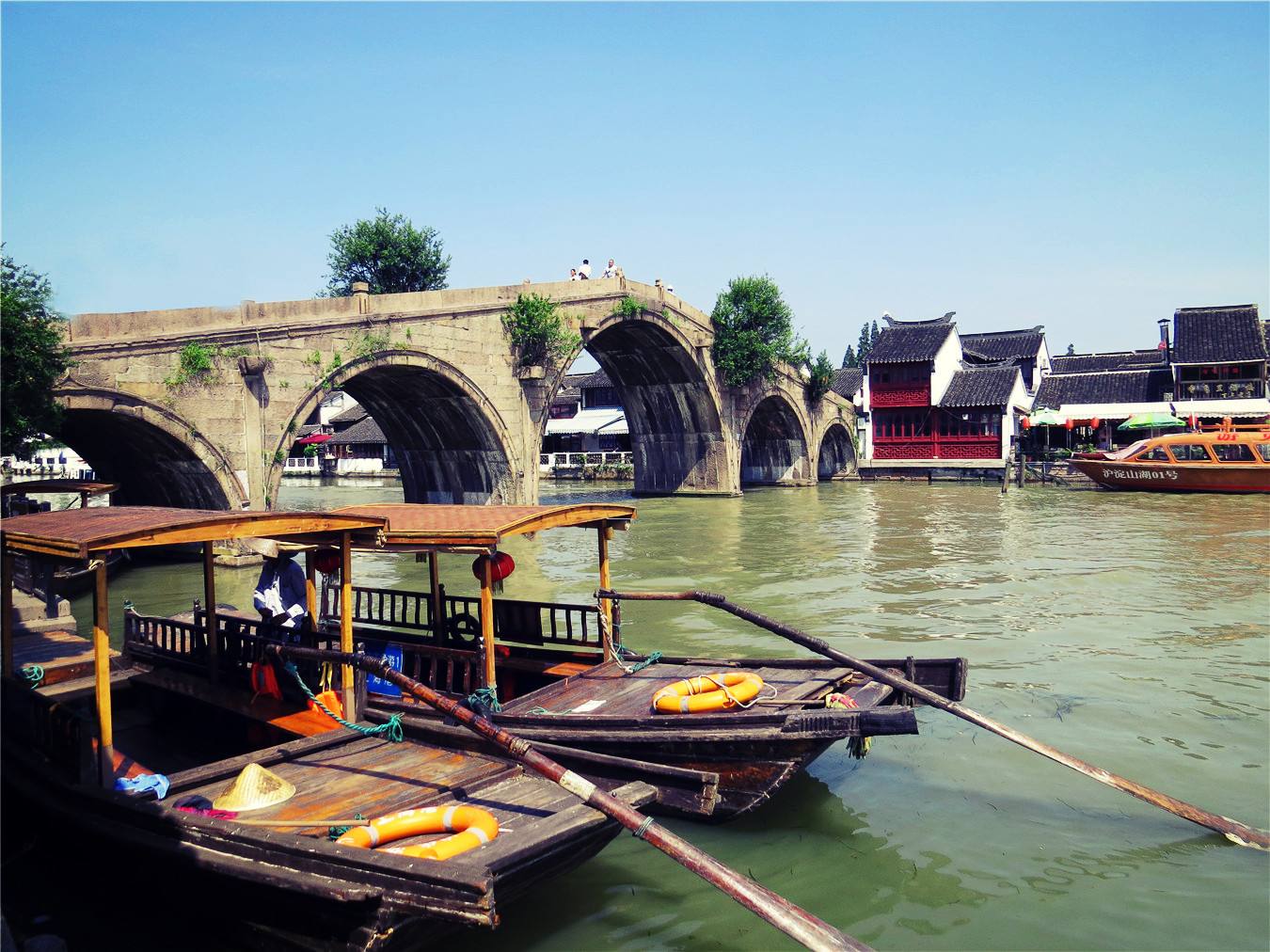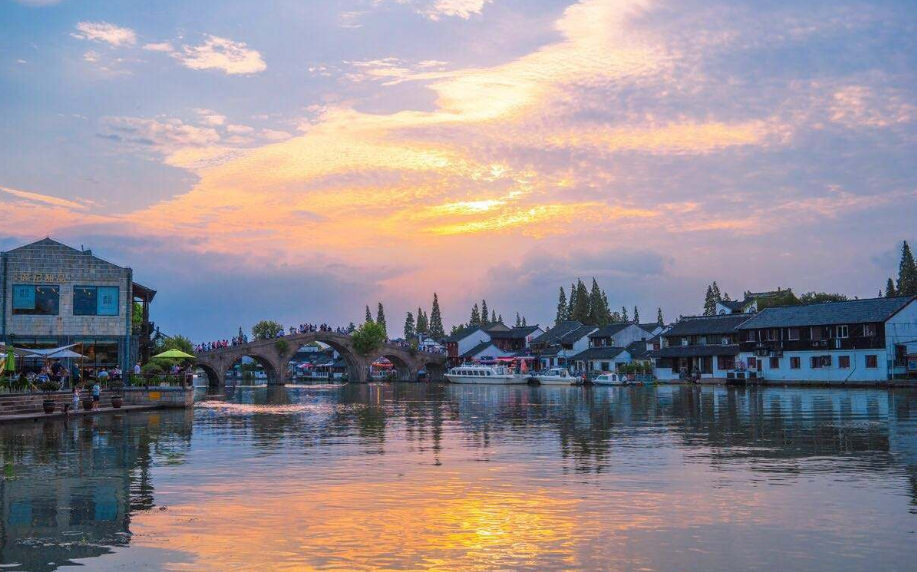 Tourist Boat Route & Price
There are seven docks where you can take the traditional boat in Zhujiajiao Water Town, Town God Temple Dock, Yuanjin Temple Dock, Kezhi Garden Dock, Fengsheng Bridge Dock, Handalong Sauce and Pickles Dock, Zhongguanyin Bridge Dock, Qing Imperial Post Dock. The price for the boat ride are Short Route:CNY80 & Long Route:CNY150, Maximum:6 people.
What to Eat in Zhujiajiao Water Town
Sweet Lotus Root
Sweet lotus root is a famous food in Zhujiajiao, it is a unique Chinese dessert in Jiangnan traditional dishes. It enjoys a reputation for its sweet, crisp and osmanthus aroma.
Braised pork
The pork wrapped in bamboo leaves and braised in dark sauce. It cost CNY5 for each. The pork belly serves hot and tastes pretty good as it has the fragrance from the dumpling leaves. Highly recommended as it is the "signature snacks" in Zhujiajiao.

Apo Zongzi
Apo Zongzi, one of the popular food in Zhujiajiao Water Town, you will see a long line in front of the shop to buy the Zongzi. Actually, Zongzi is a traditional food of the Dragon Boat Festival. Sticky rice bundles are made from sticky or glutinous rice and a filling, which is kneaded in. They are then wrapped in bamboo leaves in pillow or triangular-based pyramid shapes, and tied with plant stems.

Basic Information
Location: Zhujiajiao Town, Qingpu District, Shanghai
Entrance fee: No need the ticket to enter the town; The museum & small scenic spots are needed, the details as below:
RMB30 for four scenic spots (including Tongtianhe Medicine Shop, Qing Dynasty Post Office, Y-Art Gallery, and Kezhi Garden); RMB60 for eight scenic spots (including Y-Art Gallery, Tongtianhe Medicine Shop, Qing Dynasty Post Office, City God Temple, Yuanjin Meditation Room, Handwork Exhibition Hall, Quanhua Art Hall and Kezhi Garden);
Opening hours: All day, 08:30am-16:30am for the scenic spots
Time for visiting: 3-4 hours

How to get to Zhujiajiao from Shanghai
1) Take tourism bus at Shanghai Stadium (Gate 5) or Hongkou Soccer Stadium to Zhujiajiao in the morning.
2) Take Huzhu (Shanghai-Zhujiajiao) Special Line at Laochengdu Road Yan'an Road and get off at Zhujiajiao Station. The bus runs between 7:00 and 17:45 to Zhujiajiao every 10 minutes, and returns from 5:50 to 17:15.
3) Take Huzhu Express Line at People's Square Pu'an Road Jinling Road and arrive in Zhujiajiao one hour later. There is a bus every half an hour.
4) You can take metro Line17 from Shanghai city center to reach Zhujiajiao Water Town, the station is 1.5km away from ancient city.
Tour Zhujiajiao Water Town with Shanghai Private Tour
We will provide a private & spacious car and a local professional tour guide with over 5 years guiding experience only work for you or your group. You will be escorted during your tour. Transport, ticket, and dining (At some local restaurants popular with locals) all we will arrange for you according your requirements. Please check our most popular Shanghai Tours including Zhujiajiao Water Town as below:


Are the above sample tour programs not suitable for you? We have more Shanghai tours. Our tours can be tailor-made based on your requirements and budget to create unique Shanghai experiences that allow you to interact with the local people and culture. Our enthusiastic tour expert will promptly reply you in details within 24 hours.