Zhujiajiao Water Town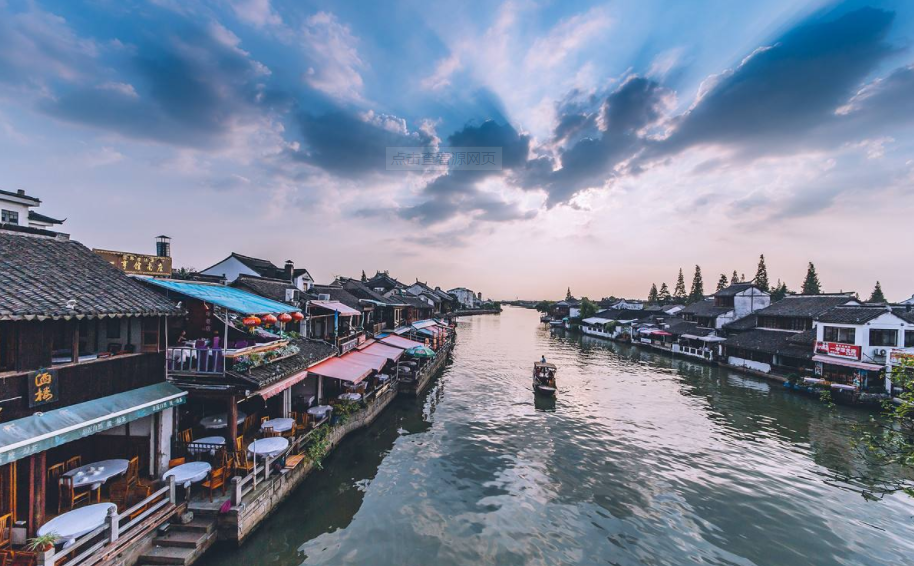 Introdution
Zhujiajiao, established around 1,700 years ago, lies to the south of the Yangtze River and was created as a typical ancient water town. The ancient site is easy of access located as it is only one hour by bus to the west of downtown Shanghai.Endowed with another elegant name - 'Pearl Stream' - the little town is the best-preserved among the four ancient towns in Shanghai. Unique old bridges across bubbling streams, small rivers shaded by willow trees, and houses with courtyards attached all transport people who have been living amidst the bustle and hustle of the modern big city to a brand-new world full of antiquity, leisure and tranquillity.
History & Background
Zhujiajiao Has Long History, Zhujiajiao has formed village 1700 years ago, and has become town in Wanli Period of Ming Dynasty. So far there are the ancients and tools people used 5000 years ago found in Zhujiajiao. 36 stone bridges and numerous rivers line Zhujiajiao, and many ancient buildings still line the riverbanks today.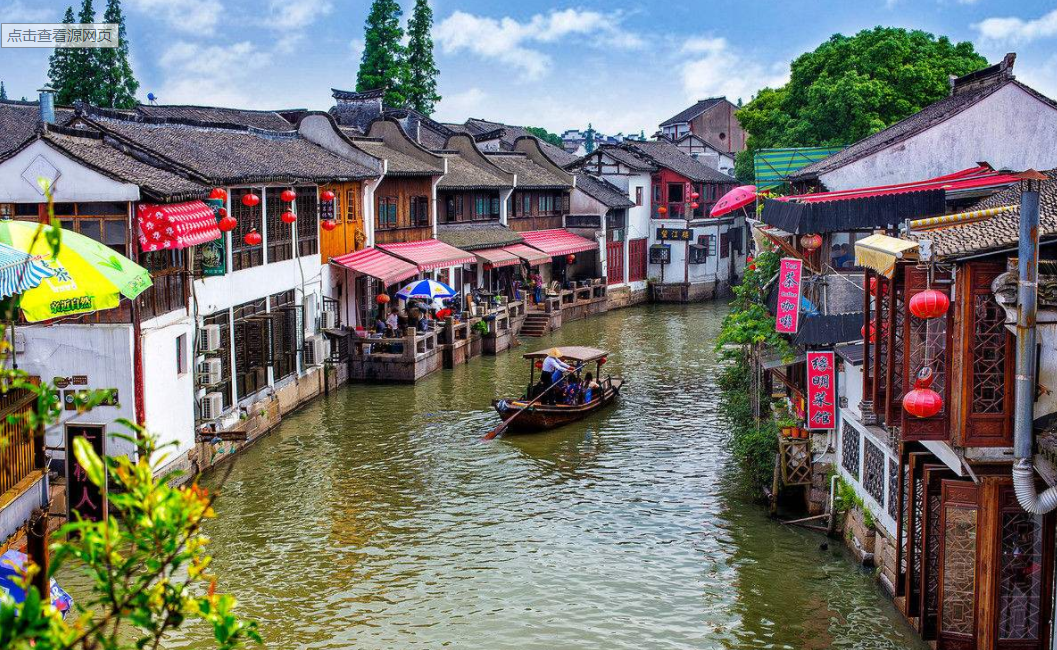 Feature
It is crisscrossed by rivers and canals, with 9 long streets running along the rivers and thousand of buildings of Ming and Qing Dynasty architecture flanking both sides.There are 36 ancient stone bridges, among these there`s a first 5stone-arched brige in shanghai called "Fangsheng Brige" or "Setting-free Bridge". There are prosperous long streets and zigzagging lanes.
The ancient streets paved with stone slabs, deep and quiet alleyways, arched stone bridges, little creaking boats all express the beauty of water in the ancient town of Zhujiajiao The antiquity of the bridges, the rareness of the streets and the seclusion of the alleyways all present you a scene of "boats sailing on the water and people touring in painting".
Cuisine
The traditional special native produce are rose-flavored fermented bean curd, fried gluten, dark-rice, meat wrapped in leaves, roast soybeans, roast soy beans, and pork meat zongzi.
Rose-flavored fermented bean curd
F

ried gluten

Dark-rice
P

ork meat zongzi
Travel Tips:

Admission fee:
1. CNY 80 for cruise boat and nine scenic spots (including Tongtianhe Medicine Shop, Qing Dynasty Post Office, City God Temple, Yanyi Hall, Shanghai Handwork Exhibition Hall, Imperial Academy Stele Museum, Shanghai Quanhua Art Hall, Yuanjin Meditation Room and Kezhi Garden)
2. CNY 60 for eight scenic spots (including Tongtianhe Medicine Shop, Qing Dynasty Post Office, Yanyi Hall, City God Temple, Yuanjin Meditation Room, Shanghai Handwork Exhibition Hall, Shanghai Quanhua Art Hall and Kezhi Garden)
3. CNY 30 for four scenic spots (including Tongtianhe Medicine Shop, Qing Dynasty Post Office, Yuanjin Meditation Room and Kezhi Garden)
Note: The prices are for reference only. The tour guide service is provided by our shanghaiprivatetour.
Transportation
1. Take tourism bus at Shanghai Stadium (Gate 5) or Hongkou Soccer Stadium to Zhujiajiao in the morning.
2. Take Huzhu (Shanghai-Zhujiajiao) Special Line at Laochengdu Road Yan'an Road and get off at Zhujiajiao Station. The bus runs between 7:00 and 17:45 to Zhujiajiao every 10 minutes, and returns from 5:50 to 17:15.
3. Take Huzhu Express Line at People's Square Pu'an Road Jinling Road and arrive in Zhujiajiao one hour later. There is a bus every half an hour.
4. Take Shangzhu Line at Shanghai South Railway Station or Shangtai Line at North Caixi Road Bus Terminus to Qingpu Bus Station first. Then there is a bus every 10 minutes to Zhujiajiao.