Tongli Water Town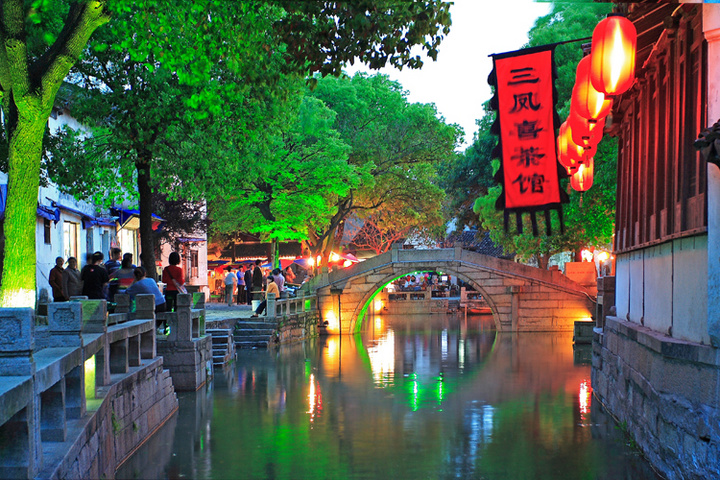 Brief Introduction of Tongli Water Town
One of the six water towns in Jiangnan, with a history of over 1000 years. Tongli is an aged town located a short drive from Suzhou, which is about a hour drive outside of Shanghai. It's a popular water towns in Suzhou, the town is characterized by stone bridges and well preserved ancient architecture including private gardens, temples and houses. True to its reputation, Tongli is a really wonderful travel destination where you can spend a marvelous holiday or experience traditional Chinese culture.


History of Tongli Water Town
The history of Tongli Water Town can be dated back to thousand years ago, it was built during the Song Dynasty. There are hundreds of gardens, temples, mansions and the former residences of celebrities built from 1271 to 1911 during the Ming and Qing dynasties. Amongst the famous gardens are Tuisiyuan, constructed between 1885 and 1887 by an imperial scholar, Chongbentang, and Jiayin Tang garden. Located on the bank of Taihu Lake and east of the ancient Canal, Tongli Water Town is 18 kilometers from Suzhou and 80 kilometers from Shanghai. As one of the six famous water towns, it occupies an area of 33 hectares and surrounded by 5 lakes.


Top Things to Visit in Tongli Water Town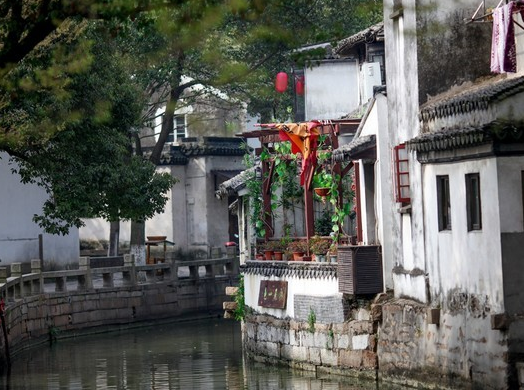 Three Bridges
Tongli is town with many bridges, water alley, boat and lanes. There are more than 49 bridges connecting the ancient town, the Three Bridges are the most speacial among them. Three Bridges refers to Lucky Bridge, Peace & Tranquility Bridge and Lasting Celebration Bridge. Residents believe they are lucky which is why it's tradition to walk over them on birthdays and weddings. Do not miss the opportunity to shoot these three bridges.

Tuisi Garden
It also known as the Retreat & Reflection Garden, was built in the late Qing Dynasty by a retired official named Ren Lansheng when he retired from political life. It's not a very big garden but it contains all the essence of classical gardens. It is one of the world cultural heritage site outside of Suzhou. It's one of the famous attractions in Tongli since there are many TV dramas are filmed here. It is a good place to relax yourself when you in Tongli Water Town.

Chongben Masion
The masion was built in 1912 by a Suzhou wealthy merchant, this mansion features four courtyards and an interior of wood carvings. Art lines the walls, and many of the scenes depicted are from ancient, Chinese literature. It's made up of rows of buildings that are each higher than the next to signify hope. It's a ideal place to learn the culture and history.

Pearl Tower
Actually, the Pearl Tower is not a tower but a Garden. It is the largest garden in Tongli Water Town, it mainly describes the romantic story between Fang Qing and Chen Cui'e. Pearl Tower is originated from Tongli in which the main character - Fang Qing seeks financial aid from his aunt, while Cui'e gives him a pearl tower as a gift. The historical fact that Chen Wangdao married his daughter off has been carried on from generation to generation in Tongli. Tourist spots in connection with the Pearl Tower include Chen's Memorial Archway and Former Residence of Chen Wangdao within which there are Chen's Ancestral Hall, Chen's Residence and Chen Cui'e Library.

Jiayintang
It was built in 1922, the Republic of China. It has four advances, and the doors and windows are gracefully carved. Liu Bingnan, the owner of the house, set up an oil mill in Lushui, and then moved to Tongli to build a homestead. The total consumption of silver was 22,000. The same case as Mr. Liu Yazi, a famous patriotic poet.


What to eat in Tongli
Never miss the chance to taste fresh aquatic plants and fish. Most of the food is sweet, the famous snacks include smoked fish, dried bean curd, cakes made of glutinous rice and spring rolls. The famous dish in the Tongli Water Town is called "Sanbai" -- steamed white fish, boiled white shrimp, and whitebait running eggs. Point steamed white fish, whitebait run eggs, leeks soup. It is a famous shop, the time for meals, or a lot of people, people do not stand on the door shouting, there are people looking along the way.


Basic Information
Location: No.229 Xinxian Street, Tongli Town, Wujiang District, Suzhou City
Entrance Fee: CNY100; CNY50 for night ticket (18:30--21:00)
Opening Hours: 07:30am--17:30pm
Best Season to Visit: Tongli Water Town can be visited all year around, but the best season is Spring (from March to May).

How to get to Tongli Water Town
As Tongli is very close to Suzhou & Shanghai, it about 80KM from Shanghai and 10KM from Suzhou downtown, the transportation is very convenient as the tourism industry develop rapidly. There are several options to visit Tongli Water Town from Suzhou or Shanghai as below:
Suzhou--Tongli: 1) The direct buses are available from Suzhou Railway Station Bus Terminal, Suzhou South Bus Station and Suzhou Wuxian Bus Station, it cost CNY8 and takes around 40 mins; 2) You can take taxi or book a private transfer service, which are more flexible.

Shanghai --Tongli: 1) There are many direct tourist buses from different bus stations in Shanghai, the buses depart from Tourist Center at Shanghai Stadium is highly recommended; 2) Take train to from Shanghai to Suzhou, then transfer to Suzhou public transportation to get to Tongli; 3) Book a private transfer to Tongli water town from your Shanghai downtown hotel directly.

Are the above sample tour programs not suitable for you? Our tours can be tailor-made based on your requirements and budget to create unique experiences that allow you to interact with the local people and culture. Our enthusiastic tour expert will promptly reply you in details within 24 hours.