Zhenru Temple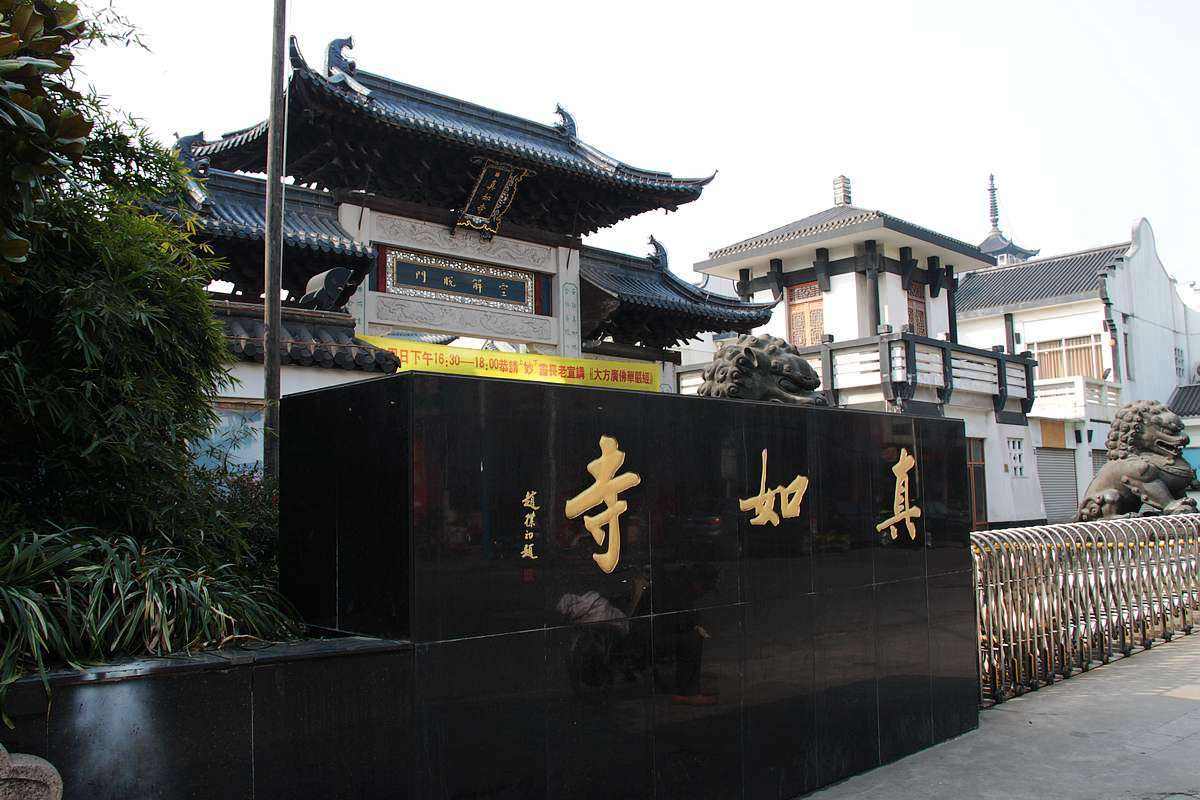 Introdution
Zhenru Temple, located in the north of Zhentu Town, is an important historical monument under special preservation with an 800-year history. Zhenru Temple, one of the four ancient Buddha temples of Shanghai, is located in Zhenru Town of Putuo District. It was established during the Southern Song Dynasty as "Wanshou (Longevity) Temple" and renamed Zhenru Temple after a 1320 reconstruction during the Yuan Dynasty.
History & Background
It was rebuilt and then renamed Zhenru Temple by Monk Yong An in Jiading era. In the seventh year of the Yanyou era of the Yuan Dynasty (1320), Monk Miao Xin applied for funds to newly build the main hall, which is the oldest timberwork building of the Yuan Dynasty survived in south Yangtze River Area. "The ancient temple remains splendid despite 800 years".
At present, Zhenru Temple covers an area of 20 mu, with a floorage of 8,500 square meters. The scenery in the temple is very graceful and elegant. Tourists can see various antiques in the temple, which is a window for acquiring the ancient culture in Shanghai and is deemed as a classic work of Buddhist culture in Shanghai.
Highlight
The Mahavira Hall is an important historical monument under special preservation of the state. Among the 16 poles in the hall, there are 10 poles constructed in the Yuan Dynasty. The gold poles in the front and in the back of the hall lean inwards; hence the name "Inward Feet". The bases of 6 poles are the antiques of the Yuan Dynasty. On the bottom side of the ridge beam, a 26-character inscription that record the precise time of installing the beam. The other archaistic buildings are all constructed in accordance with the style of the hall, by adopting grey tiles, white wall, gable and hip roof with single eaves and dragon fastigium.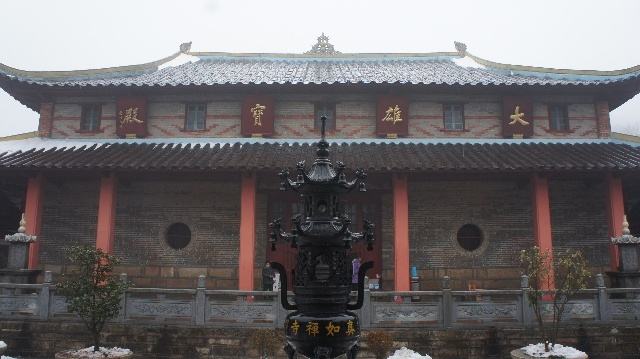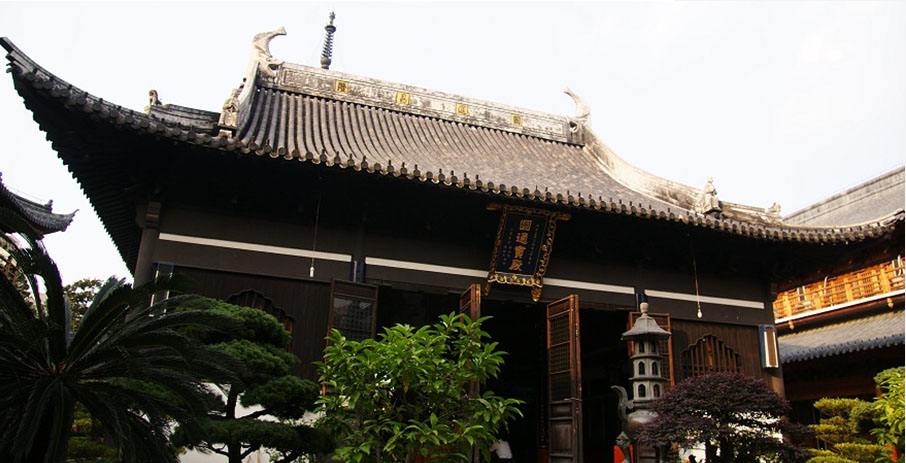 The other major attractions are Yuan-dynasty Great Hall, the four-side Kwan-yin, the nine-storied stupa, the long stele-corridor, the picture of sleeping dragon, the picture of Wheel of Law, the Liuhe Garden, the ancient-tree Kwan-yin, the multi-arris wall, the stone arch bridge, the Buddhist relics, etc.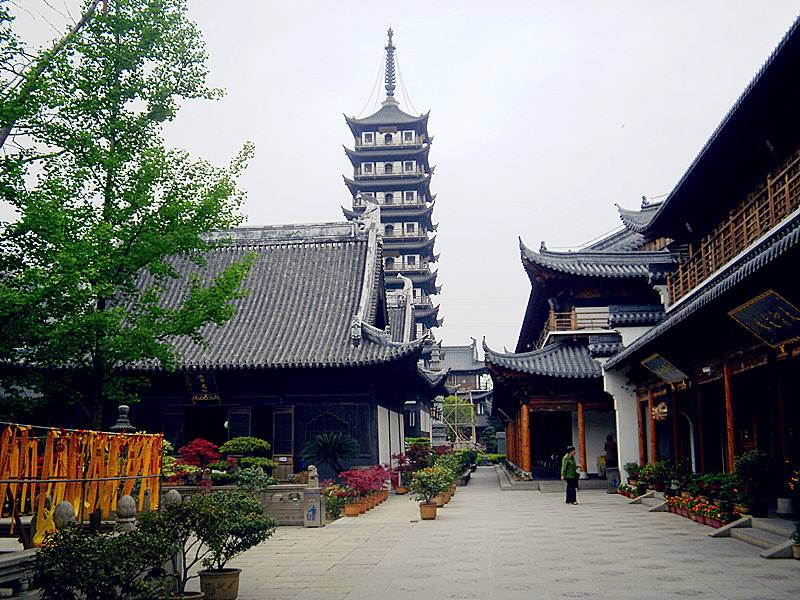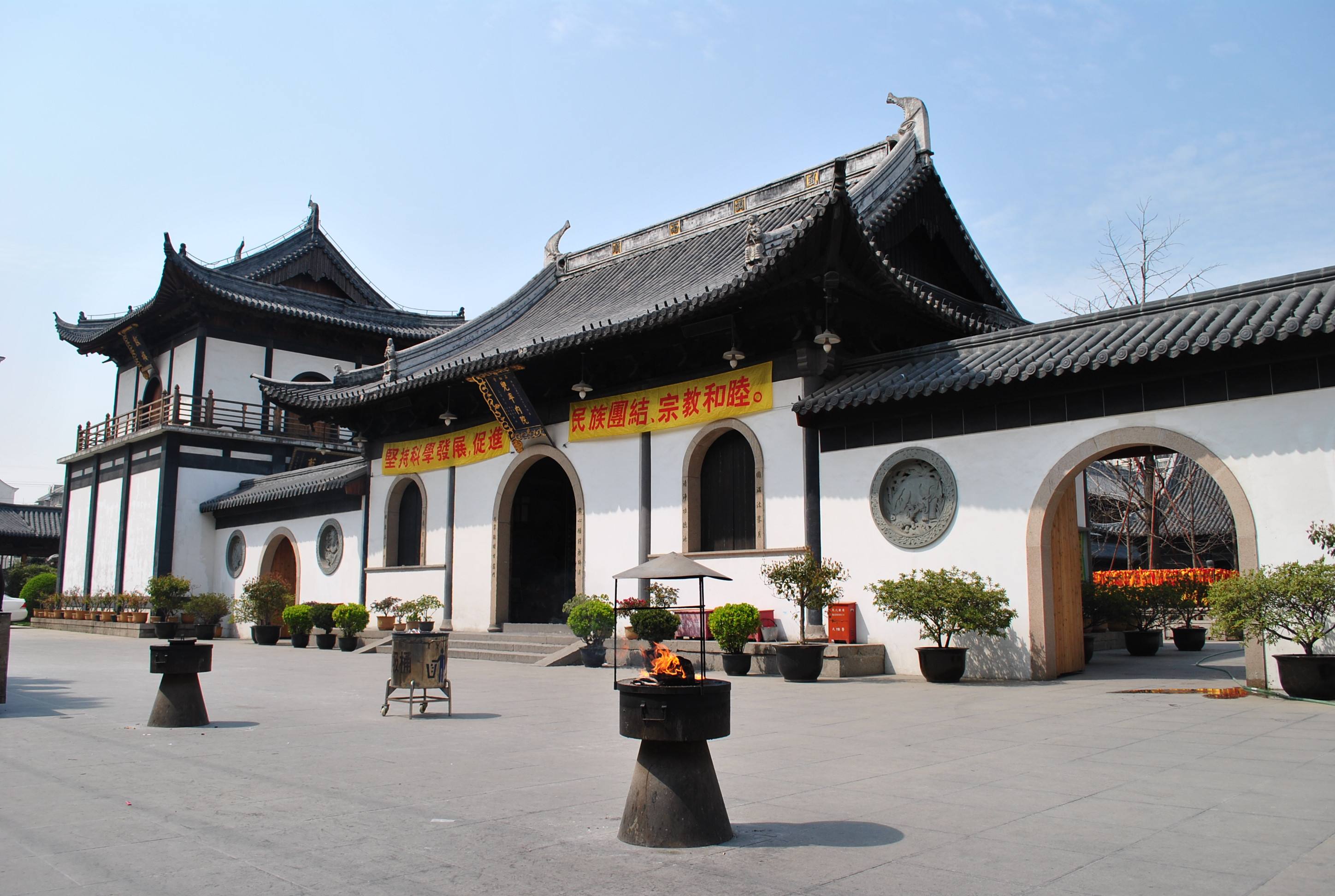 Information
Getting to Zhenru Temple:
1.Take line 11 to Zhenru station
2.Go out of exit #5 on Tongchuan Road
3.Turn left onto Tongchuan Road and walk through the fish market to the temple
Location:
No.5 Houshanmen, Zhenru Town Putuo District, Shanghai 200333