Tour Itinerary
Place&Transport: Hangzhou
Today's Activities: The hangzhou Westlake(including Westlake Boat Ride), Fish Viewing at the Flower Pond, Lingyin Temple and Meijiawu Tea Plantation, Anmanfayun Village, The Song Dynasty Imperial Street
Accommondation: No
Meal: No
Pick up service is arranged at your hotel in Shanghai (based on your requirement) with a welcome signage "Hangzhou Private Tour". Drive you to Shanghai train station to catch the train to Hangzhou.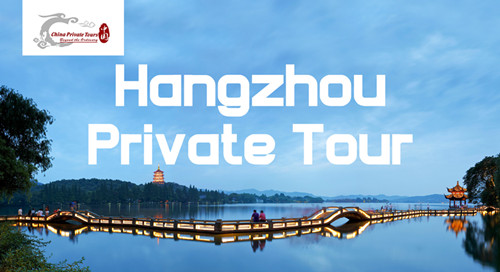 Our pick up sign" Hangzhou Private Tour"
First,with your personal tour guide, you will take a West lake boat cruise to explore the famous Hangzhou West Lake-which is one of world UNESCO Sites. West Lake Cruise West Lake is just like an ancient traditional Chinese painting inviting you to step in. Cruising West Lake leisurely, not only enables you to enjoy the beautiful view of West Lake from a difference angle, but also help you fully sense the feelings of ancient Chinese and get a glimpse of modern Hangzhounese.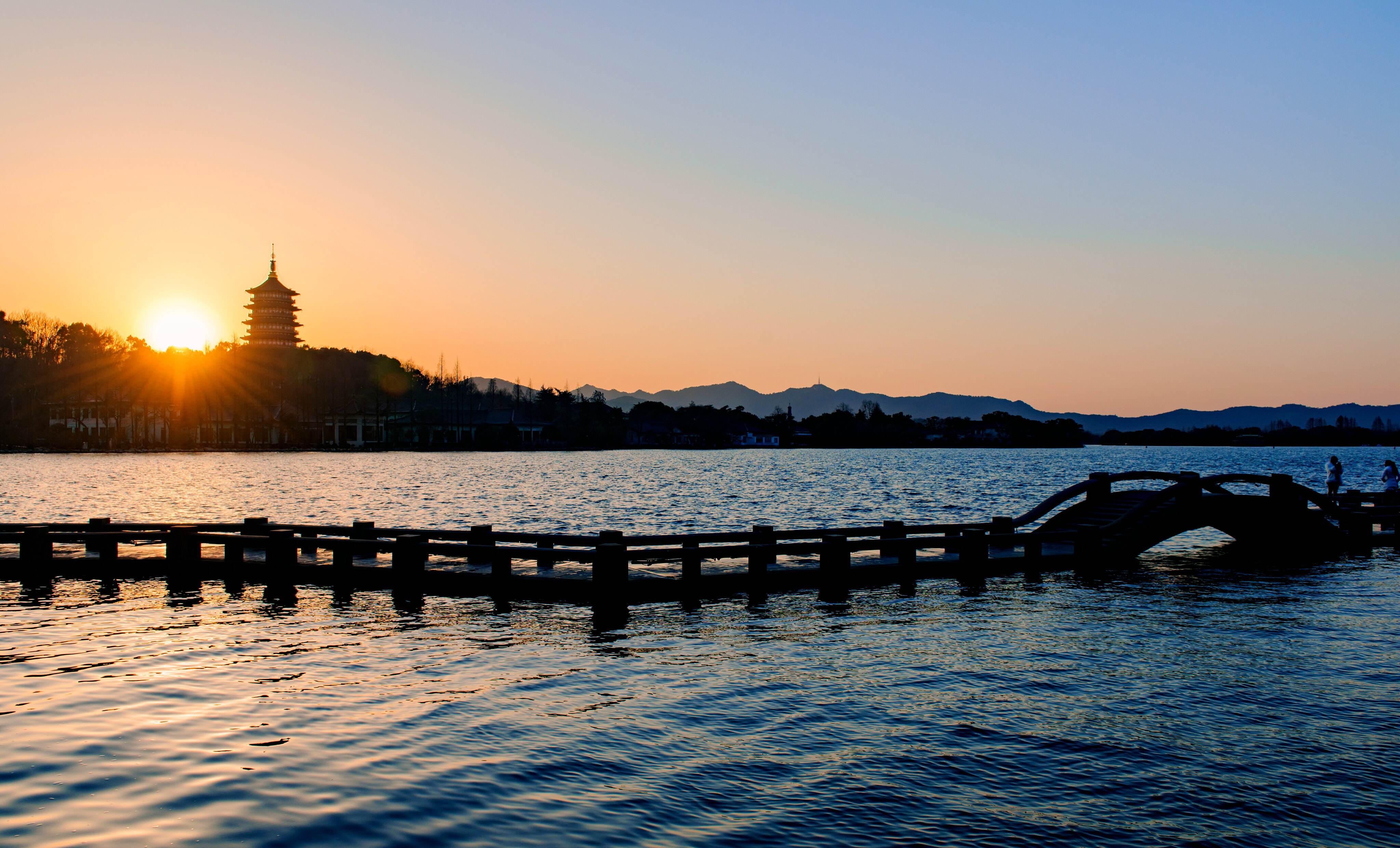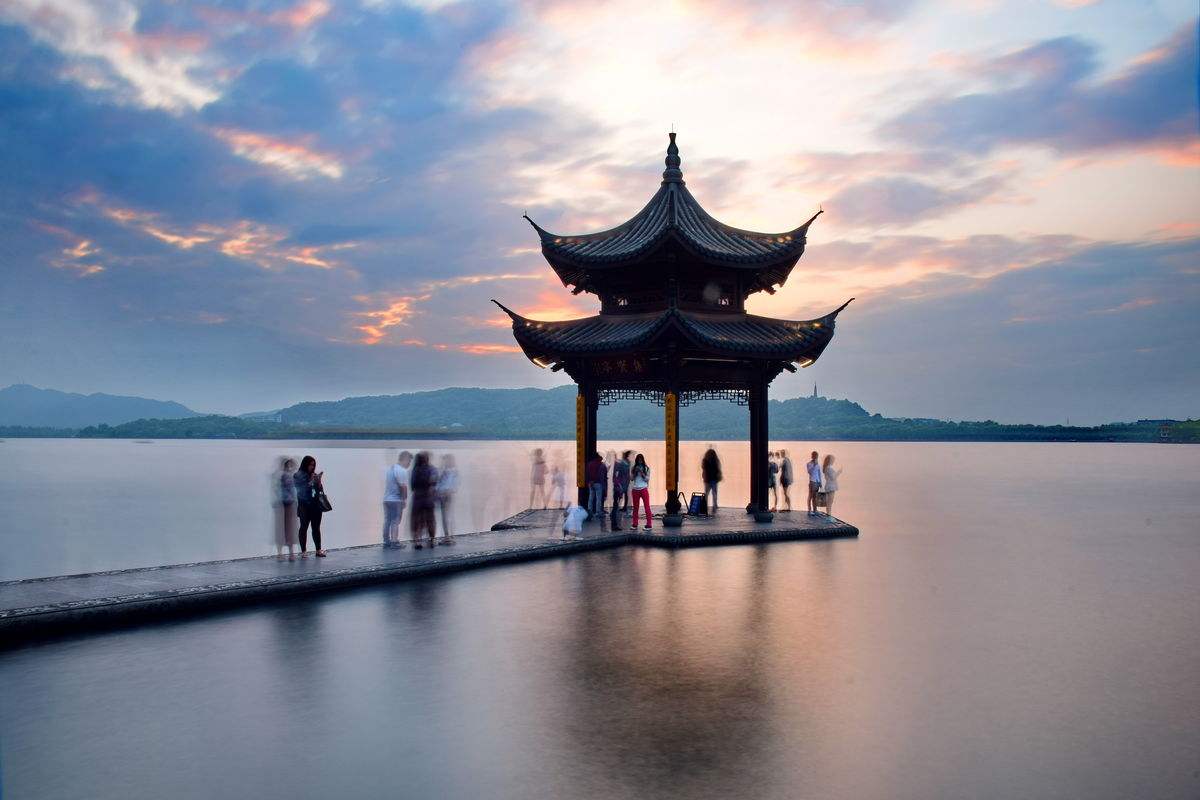 Later, visit the Lingyin Temple: The Lingyin Temple, west of the lake, stands at the foot of the Beigao Peak and faces the Feilai (Peak That Flew Here) Peak across a stream. With many old trees, groves of bamboo, and quiet and beautiful surroundings, the Lingyin Temple is one of the most famous temples south of the Changjiang (Yangtze) River.
Lingyin temple, commonly translated as "Temple of the Soul's Retreat" is one of the largest and wealthiest temples in China. Despite some damage inflicted by red guards during the Cultural Revolution, the temple and grounds escaped much of the wholesale destruction that other temples in China suffered because of the protection of Premier Zhou Enlai. Today the temple is thriving, though most of the thousands of visitors who come do so for sightseeing and not for religious reasons.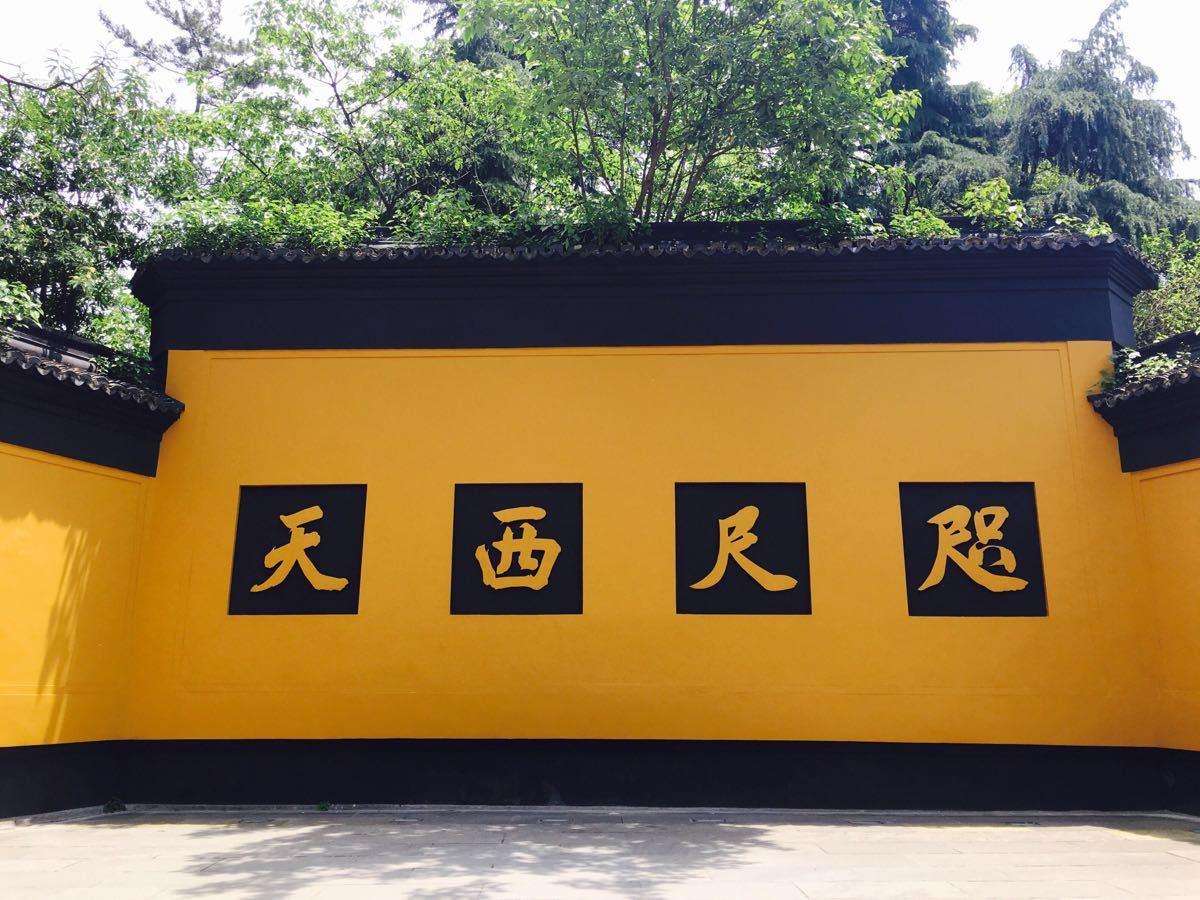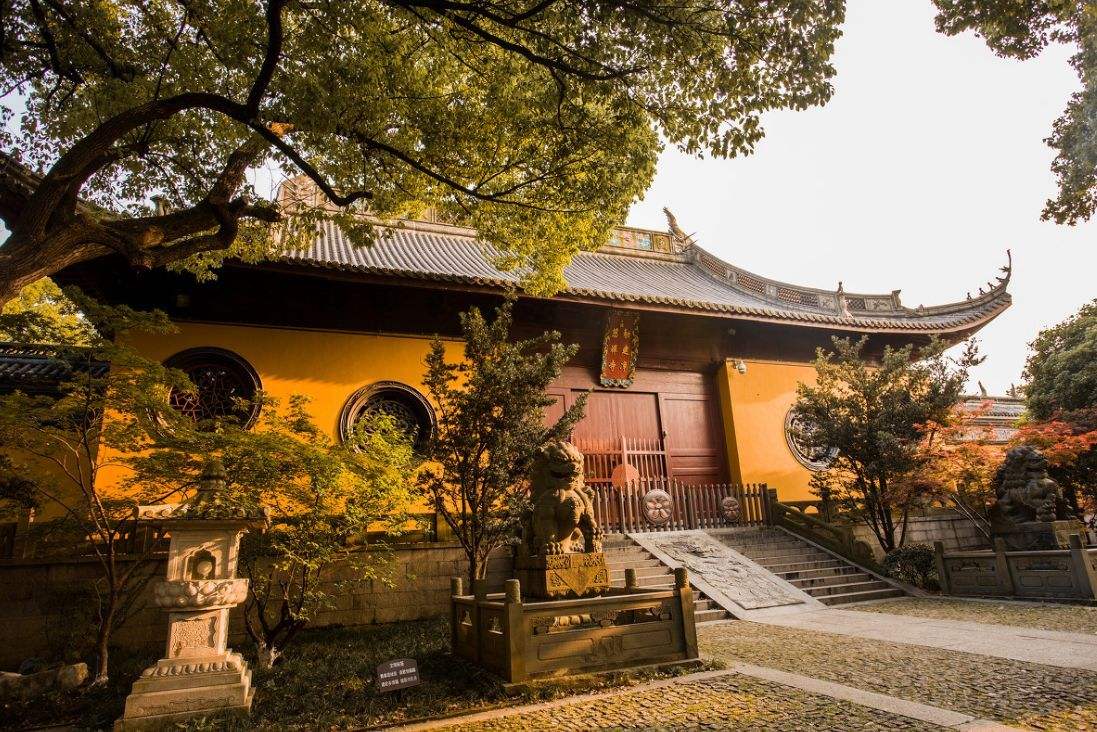 After visiting the Lingyin temple, walk from the back door of the temple to the Amanfayun Village: Amanfayun is located in Fayun Village near the Lingyin and Yongfu Temples...Amanfayun has a totally zen atomosphere, surrounded by 7 temples and a buddhist academy. People come to Amanfayun for its serenity and tranquility.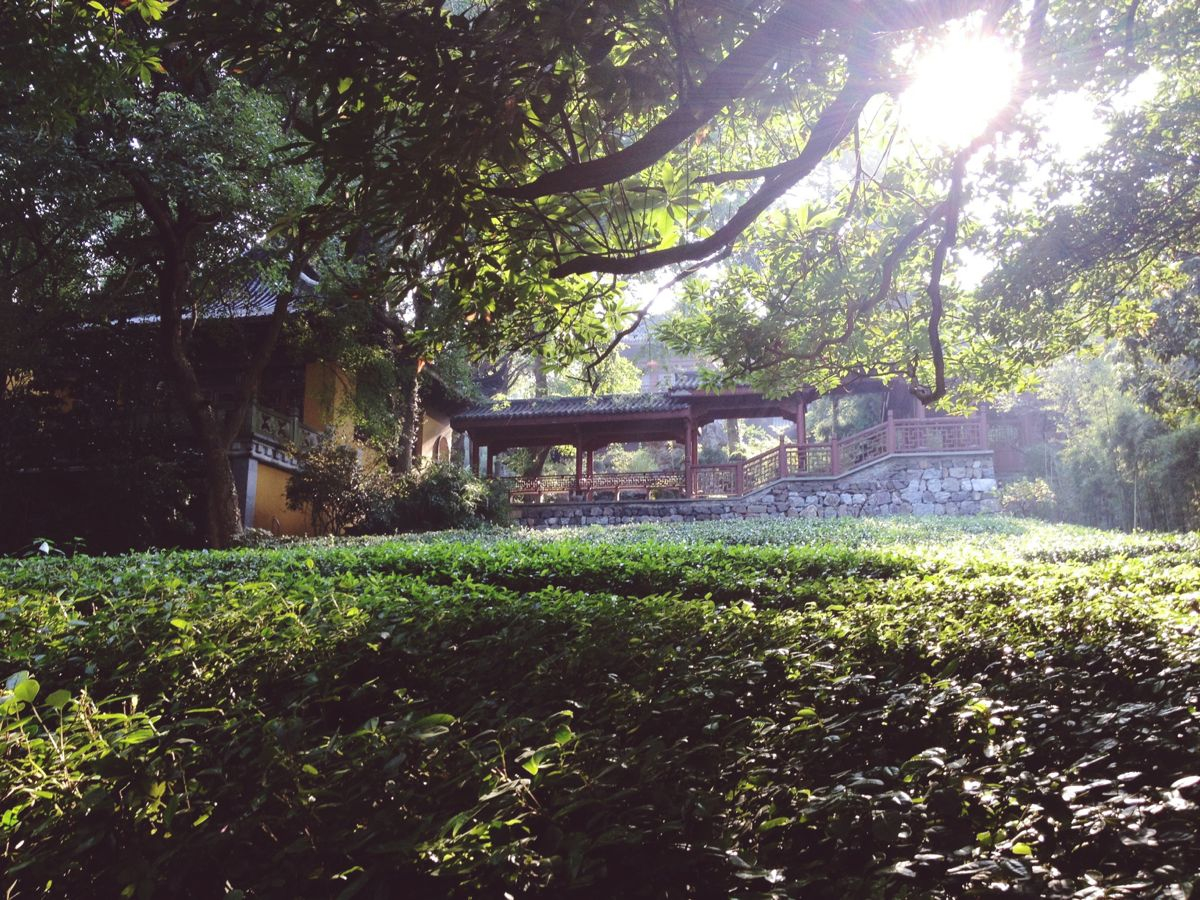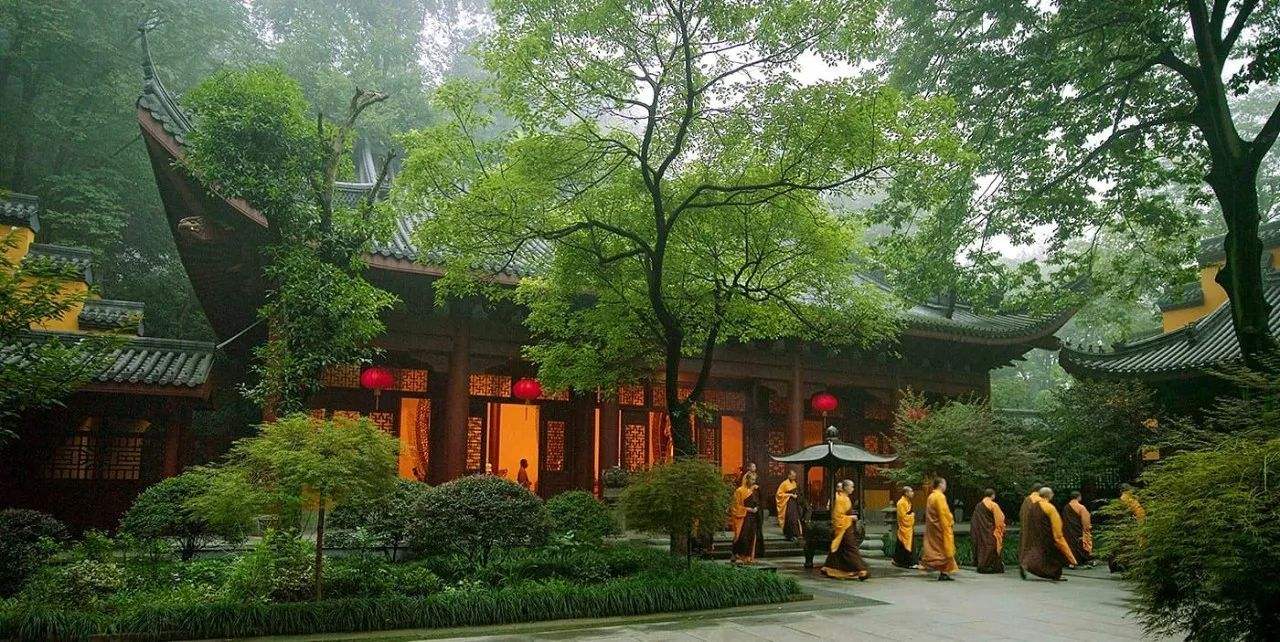 After walking across the Aman Fayun Village, drive to a village in the mountain side, our guide will pick a nice place for you for lunch!
After lunch, you can take a short walk in the tea village and taste a cup of real Longjing Green Tea. As an important and the largest production base of Longjing Tea in Hangzhou, Meijiawu Tea Village is the best place for sightseeing, combining farmhouses and tea culture for locals, it is features Quiet, relaxing and refreshing place, full of tea plantation.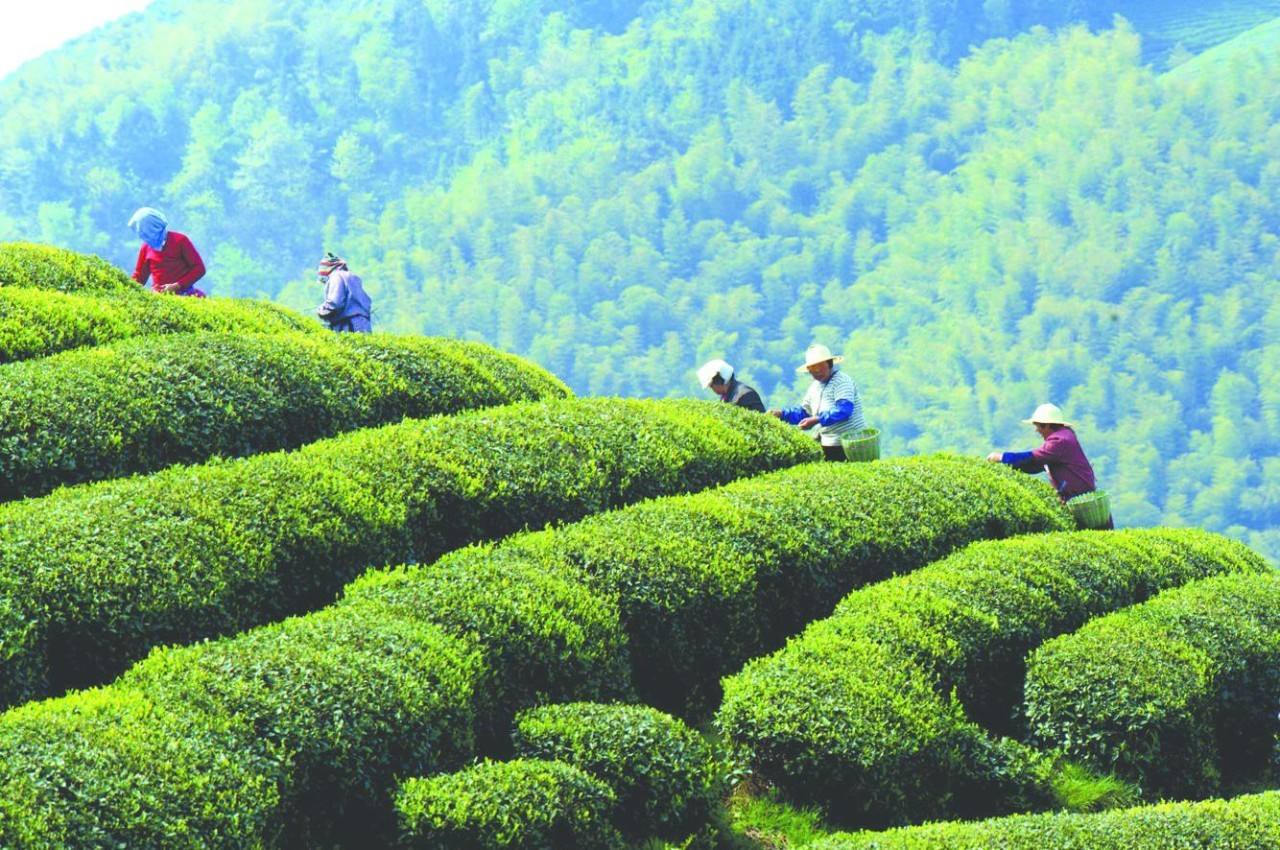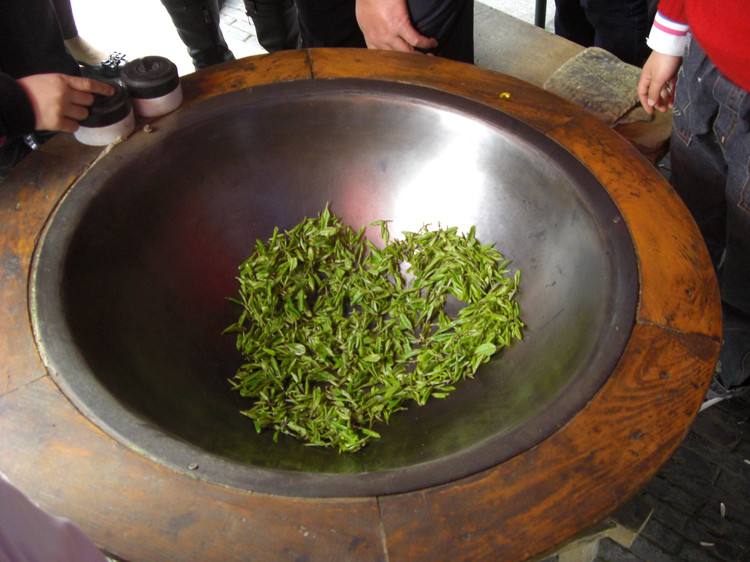 The last stop is The Song Dynasty Imperial Street: The historic Hefang Old Street, located at the southern end of Yan'an Road and the northern foot of Wu Shan Hill in Hang Zhou, A few hundred meters from the West Lake, you can find the Qinghefang Ancient Street in a 13-hectare area. It is the last classical-style area in downtown Hangzhou, with its own distinct cultural features, including Chinese medicine, tea, local snacks, antiques, folk customs and cultural relics. Qinghefang Ancient Street is one of the oldest streets and is the only well persevered antique historic street in Hangzhou City. It derived from the Southern Song Dynasty and became prosperous in the Qing Dynasty.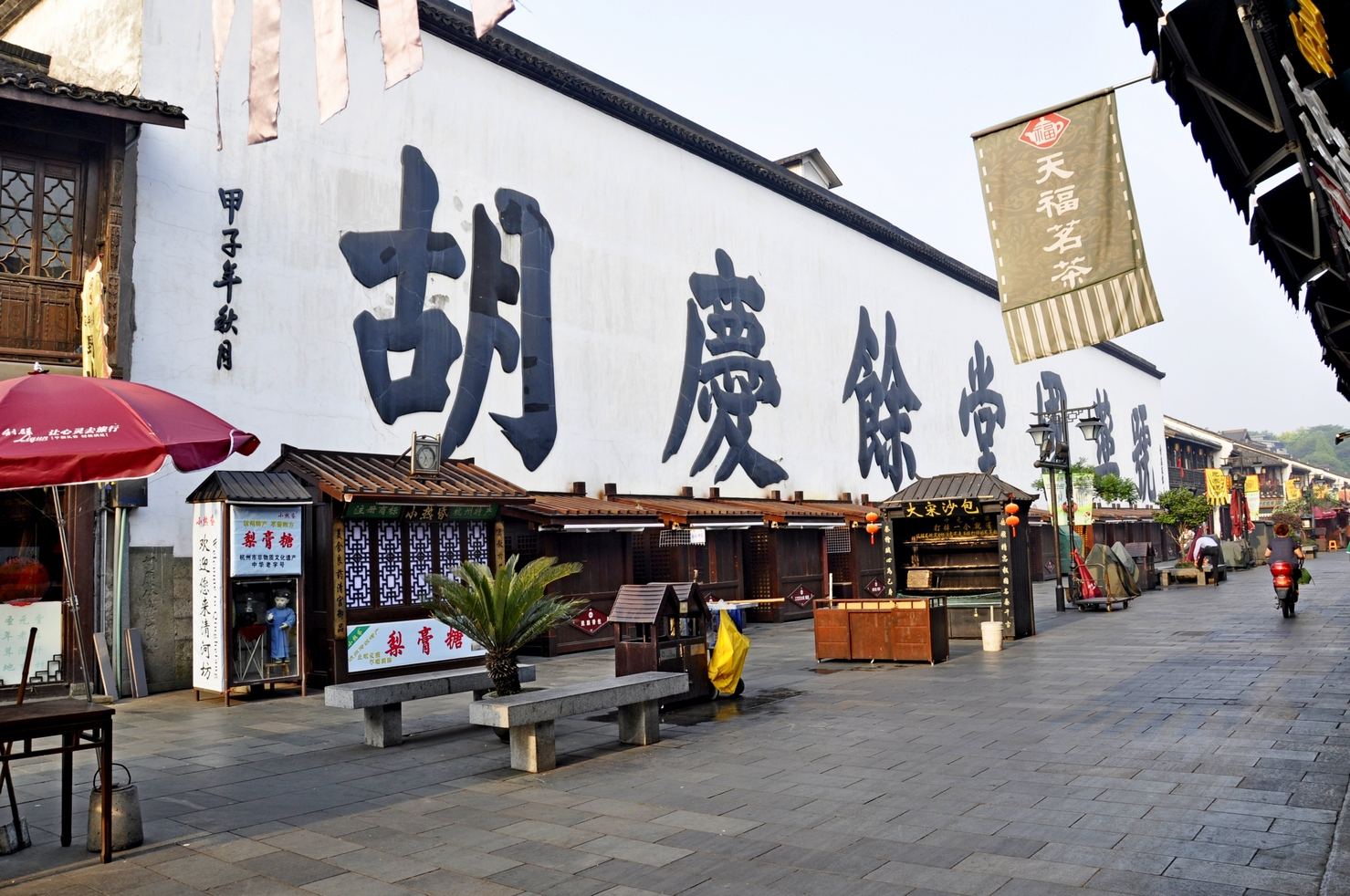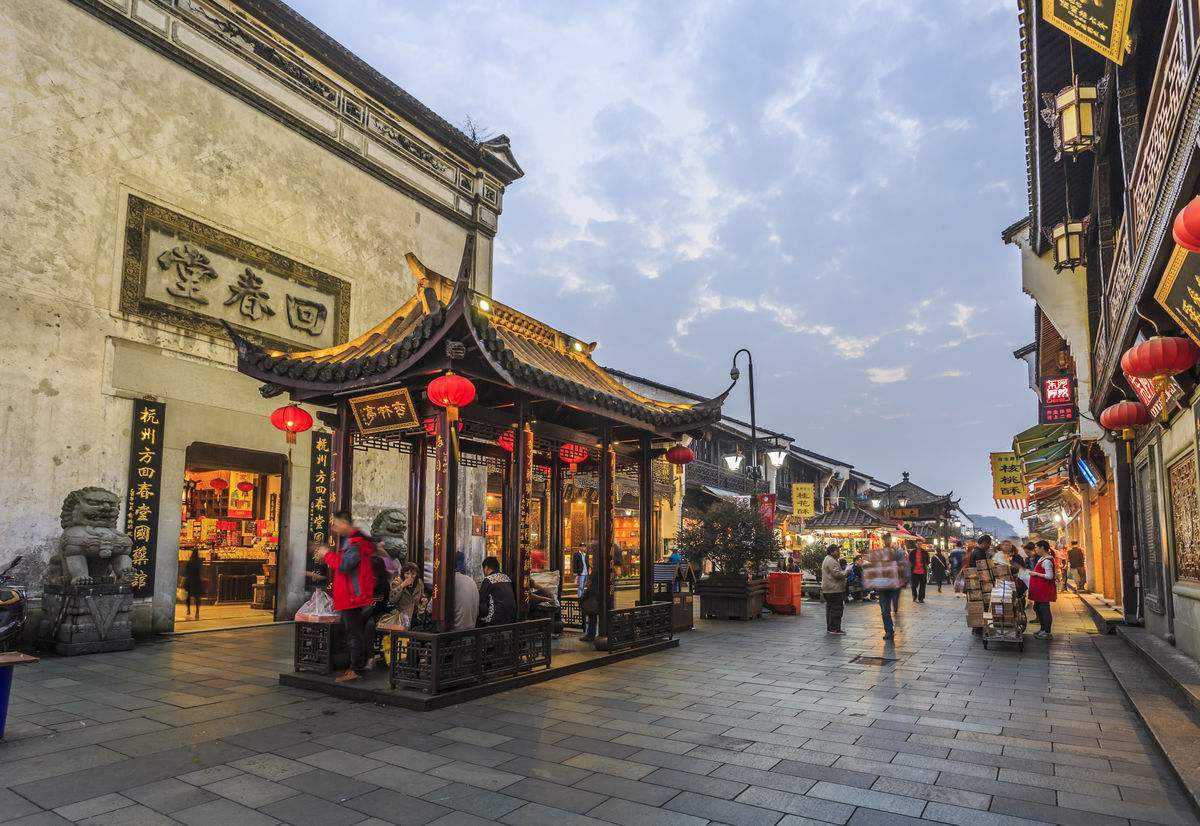 After the tour, drive you to Hangzhou train station and return Shanghai by train. You will be taken back to your hotel in Shanghai (based on your requirement) once you arrived in Shanghai.
Optional Activities
We provide off the beaten track Hangzhou activities as below to enhance your tour experience. You can choose some of them to customize the above tour. Or if time permits, you can add one or two of them in the above itinerary (Only additional entrance fee required. And some are free charge of entrance fee).

Morning Market & Breakfast Experience Cost for Breakfast: within 20RMB Per Person
If your hotel doest not provide breakfast or you are a foodie and want to taste real Hangzhou. This is a great chance to see how Hangzhou wakes up by experiencing the tastes, sounds and local way of life. Get whisked through Hangzhou's old streets, alleys and morning market with our local guide to eat the most authentic breakfast at places we know and you can't find on your own.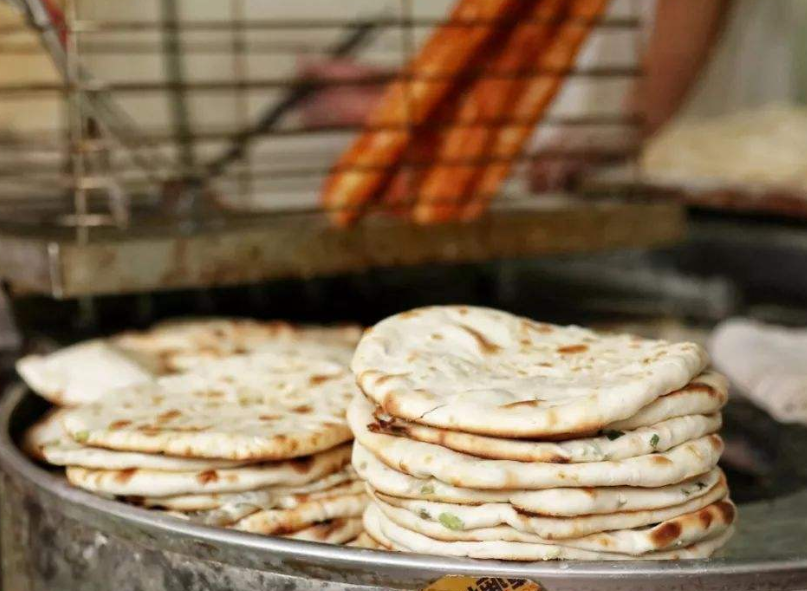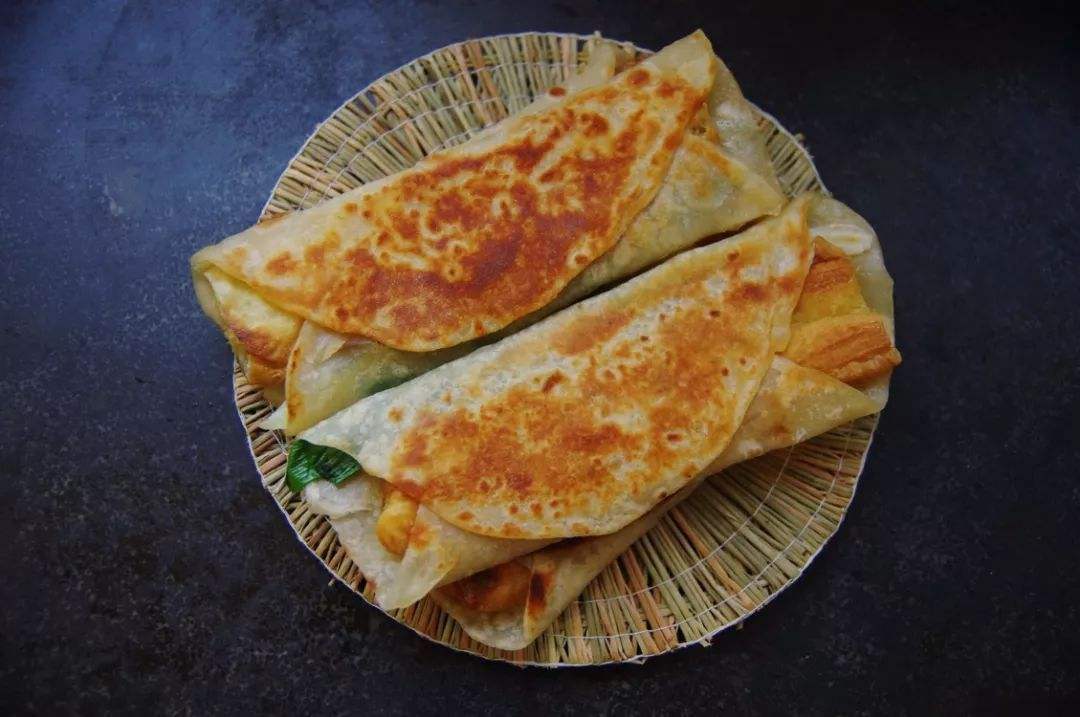 Blind Date Culture at Wangsong Campus Free Charge
Feeling the local dating culture at Wansong Academy where the locals take part in the blind date fair "Chinese Matchmarking Day".Here attracted over thousands of young singles and their parents. ( Available on each Saturday morning)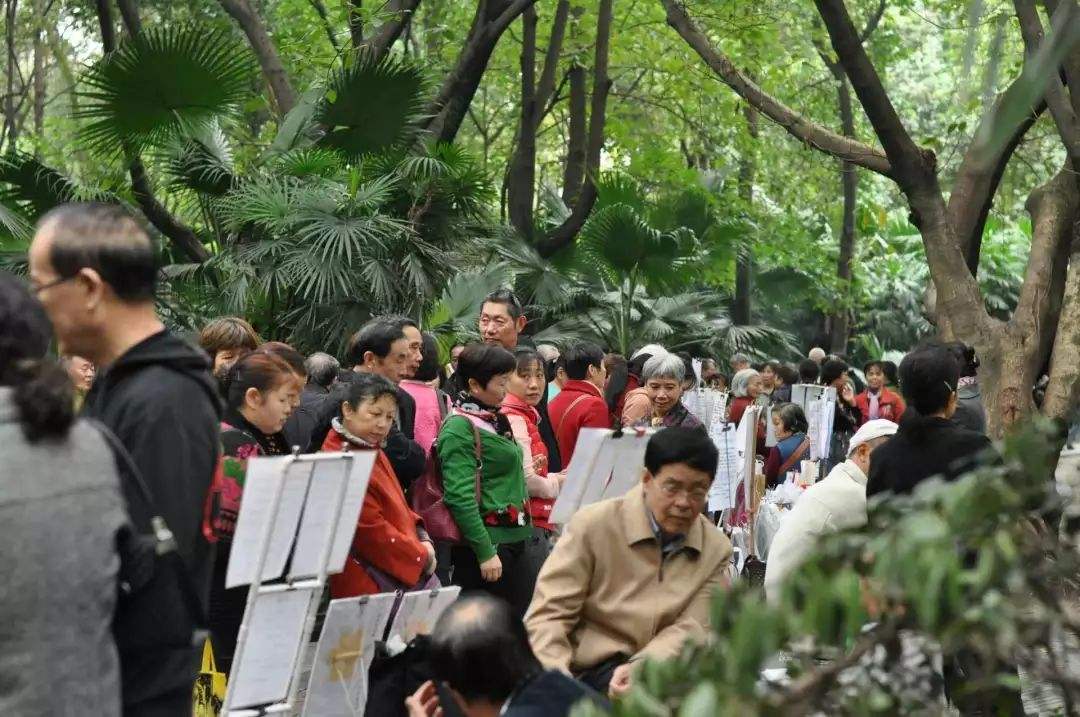 Westlake Sunset Watching at Chenghuang Pavilion Entrance Fee: 40RMB per person
Follow our guide to climb up to the Cheng Huang Pavilion where is the one of the best locations for admiring and photographing the sunset on Westlake.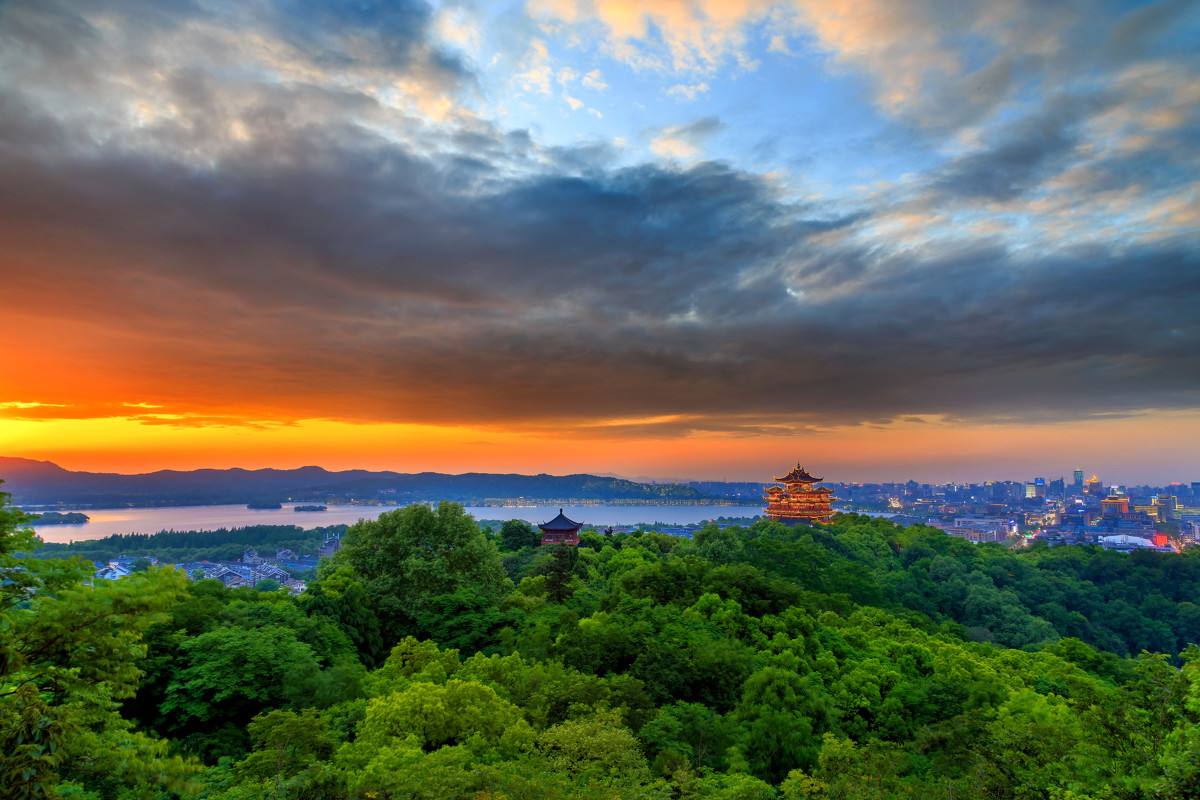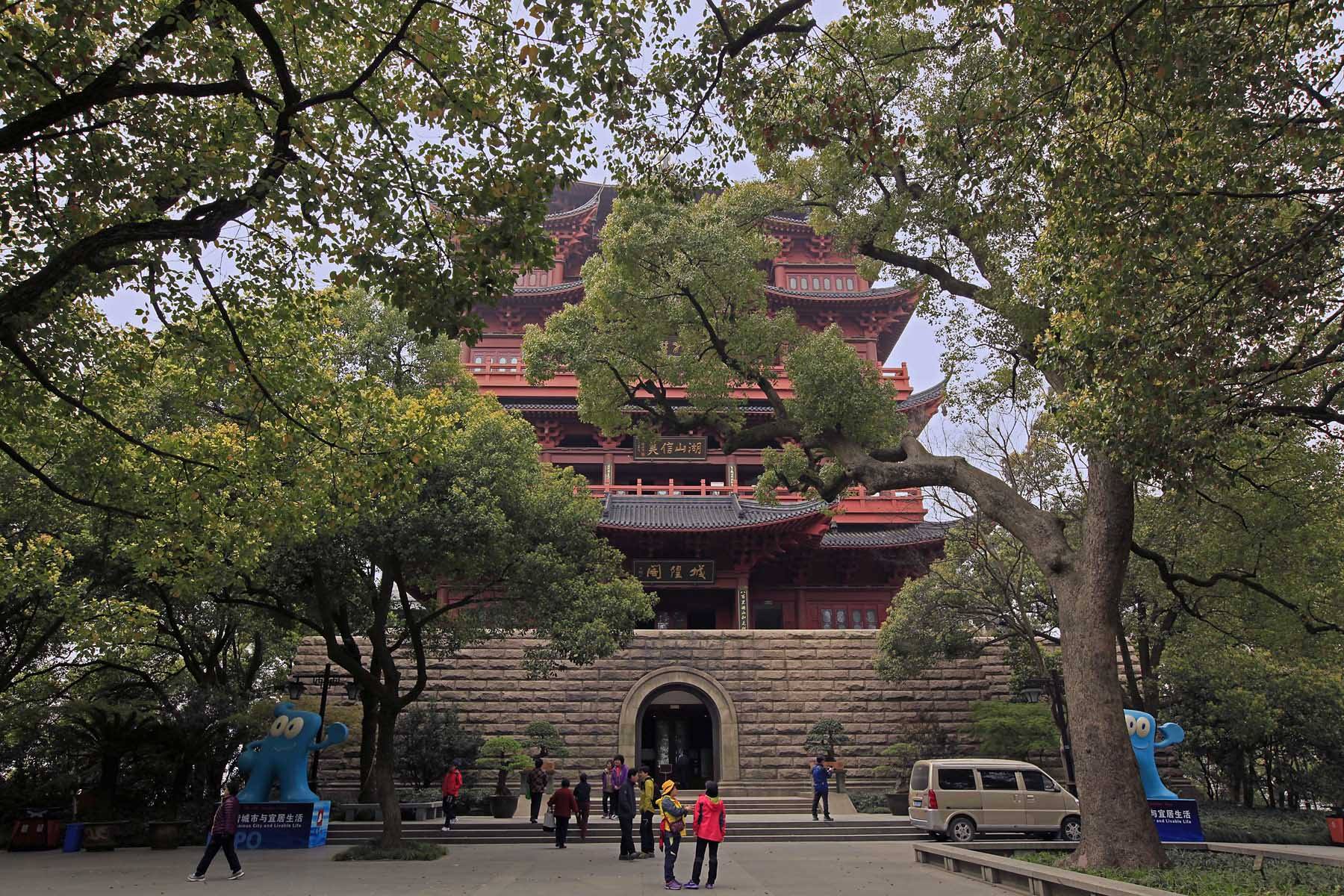 Local Wet Market Visting Free Charge
Do you want know more about local life? Come with our guide to visit the local wet market. To most locals, wet market is a destination for freshest produce while it is a must-see attraction for a cultural experience to tourists.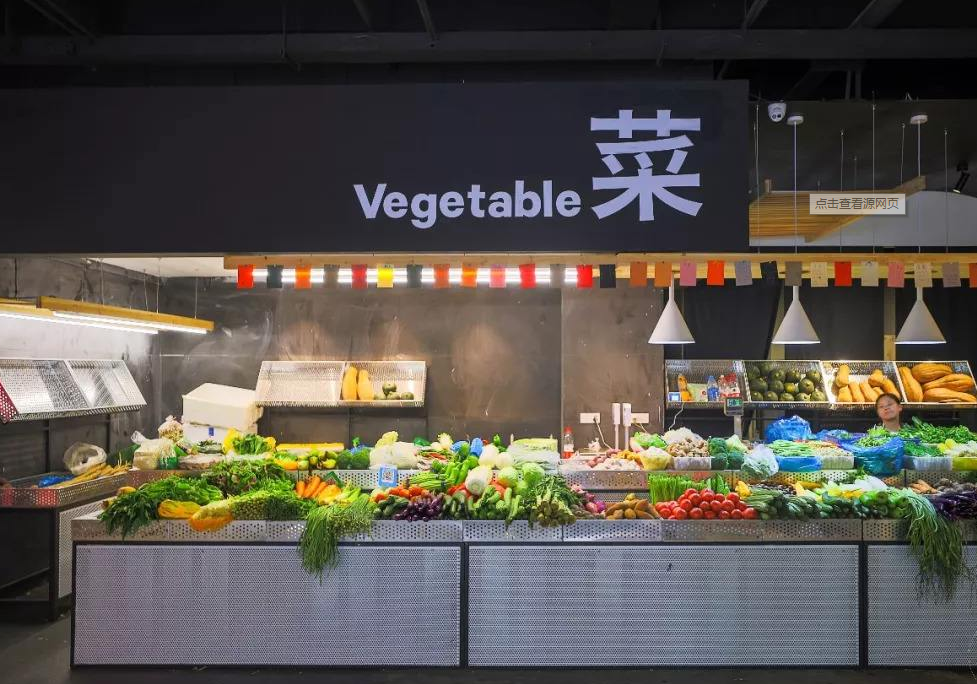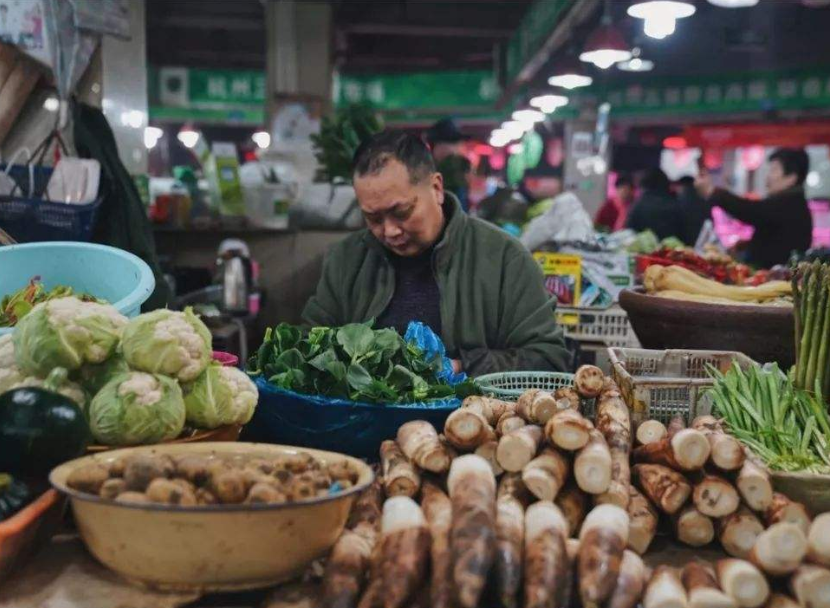 Local Family Visiting Free Charge
If you are interested in local culture and life style, we can arrange local famliy visting to sip famous Longjing tea, learn how to cook local food as well as taste Hangzhou cuisine. Local residents will invite you warmly to experience Hang-style life.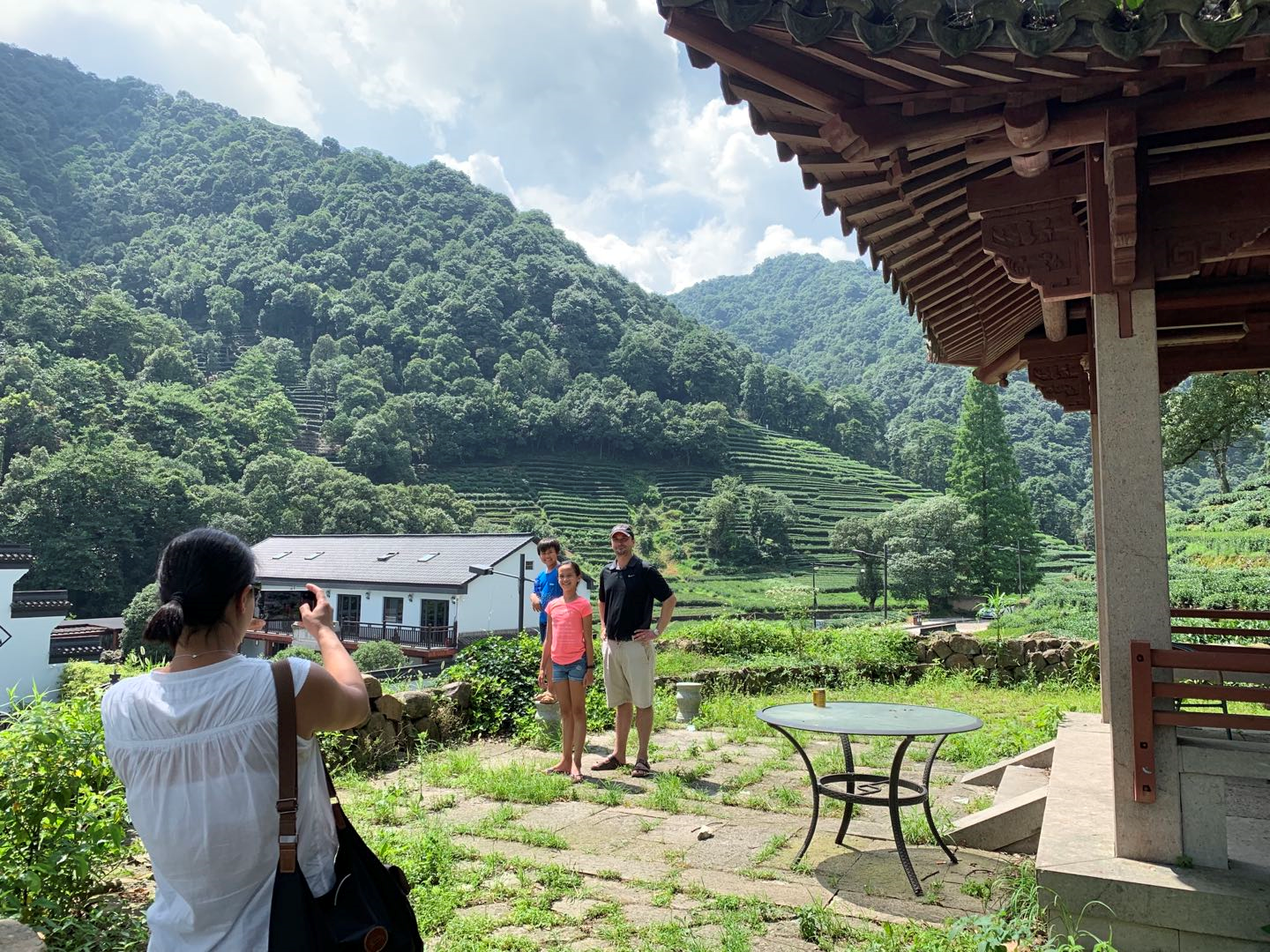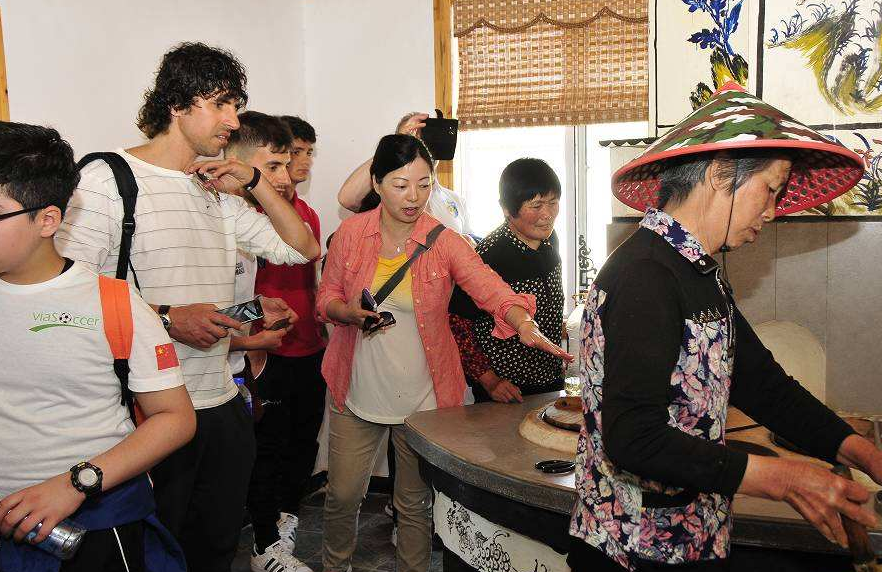 Price Per Person in US Dollars