Yuyuan Garden & Yuyuan Bazaar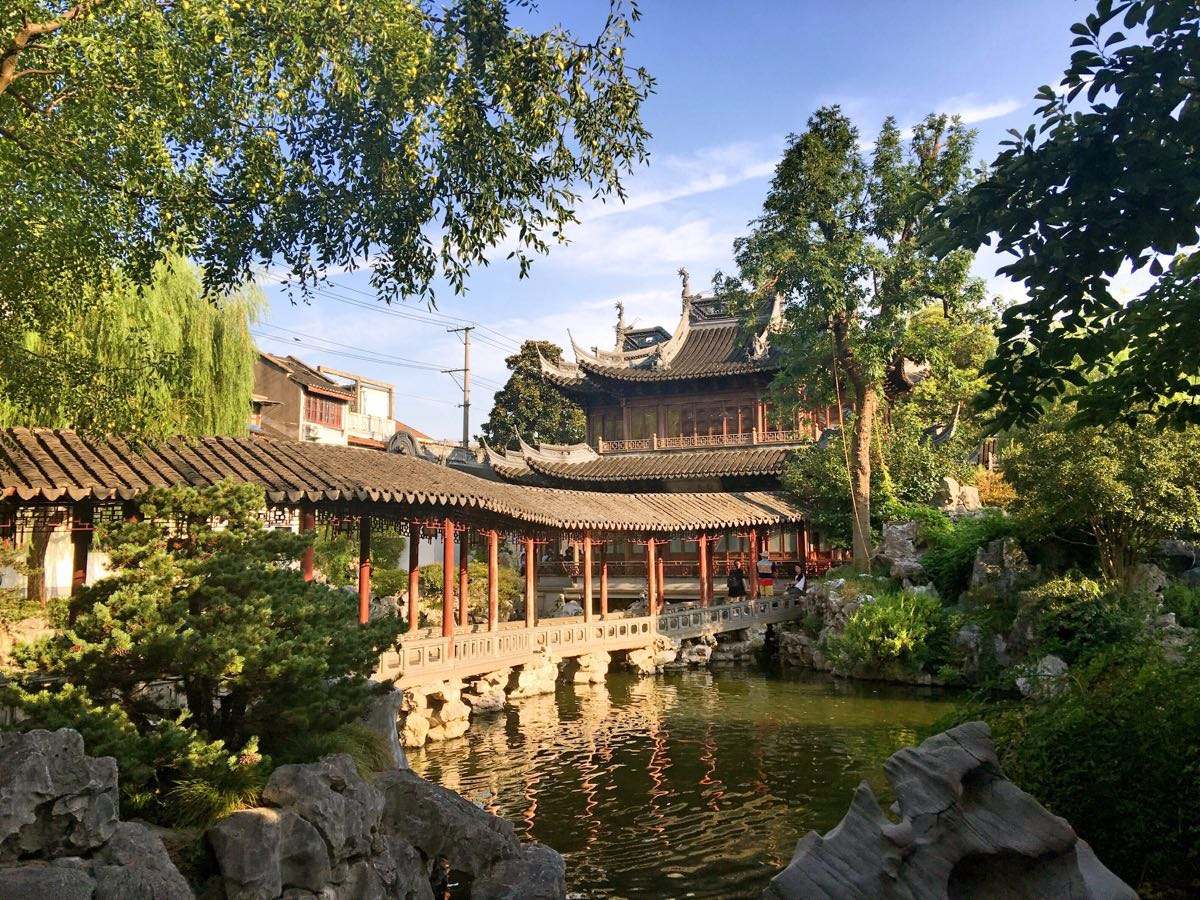 Introdution
Yuyuan Garden is a top tourist place in Shanghai, which enjoys the reputation of "the crown of beauty in southeast China". Most exquisitely decked out, the garden offers charming and pleasant views. With noble flora and exotic rocks setting off each other, it serves as a perfect model of "famous garden of Jiangnan". Inside the garden there is the site of the famous uprising of Shanghai's Small Sword Society in Qing Dynasty. On the 440 anniversary of the establishment of Yu Garden, comrade Jiang Zemin brandished his writing brush and left the inscription of "Famous Garden above the Sea". The famous scenic spots of the garden include the Wall of Cloud Piercing Dragon, Spring Transforming Hall, Yu Linglong (Jade Exquisite), Moon Appreciating Pavilion, Ancient Performance Stage, Grand Rockery.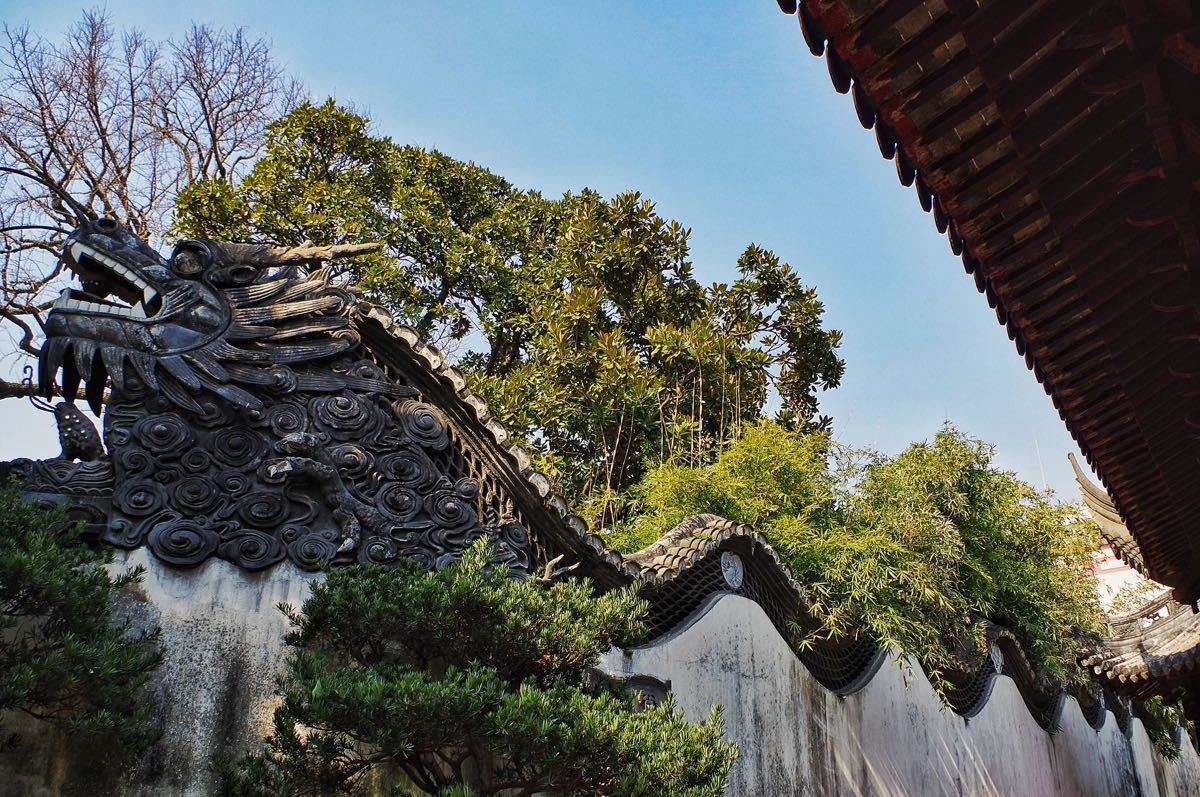 History&Background
Yuyuan Garden was first conceived in 1559 during the Ming Dynasty by Pan Yunduan as a comfort for his father, the minister Pan En, in his old age. Pan Yunduan began the project after failing one of the imperial exams, but his appointment as governor of Sichuan postponed construction for nearly twenty years until 1577. The garden was the largest and most prestigious of its era in Shanghai, but eventually its expense helped ruin the Pans. The garden was inherited by Zhang Zhaolin, Pan Yunduan's granddaughter's husband, and then passed to different owners. A section was briefly organized by Zhang Shengqu as the "Academy of Purity and Harmony" and the Ling Yuan, today's East Garden, was purchased by a group of local leaders in 1709. A group of merchants renovated the increasingly decrepit grounds in 1760 and in 1780 the West Garden was opened to the general public.
The garden suffered damage numerous times during the 19th century. During the First Opium War, the British army used the Huxinting Teahouse as a base of operations for several days in 1842. During the Taiping Rebellion, the Small Swords Society ran its headquarters in the Dianchun Hall; by the time Qing troops recovered the garden, the original structures had nearly all been destroyed. They were damaged again by the Japanese in 1942 before being repaired by the Shanghai government from 1956 to 1961. They were opened to the public in 1961 and declared a national monument in 1982.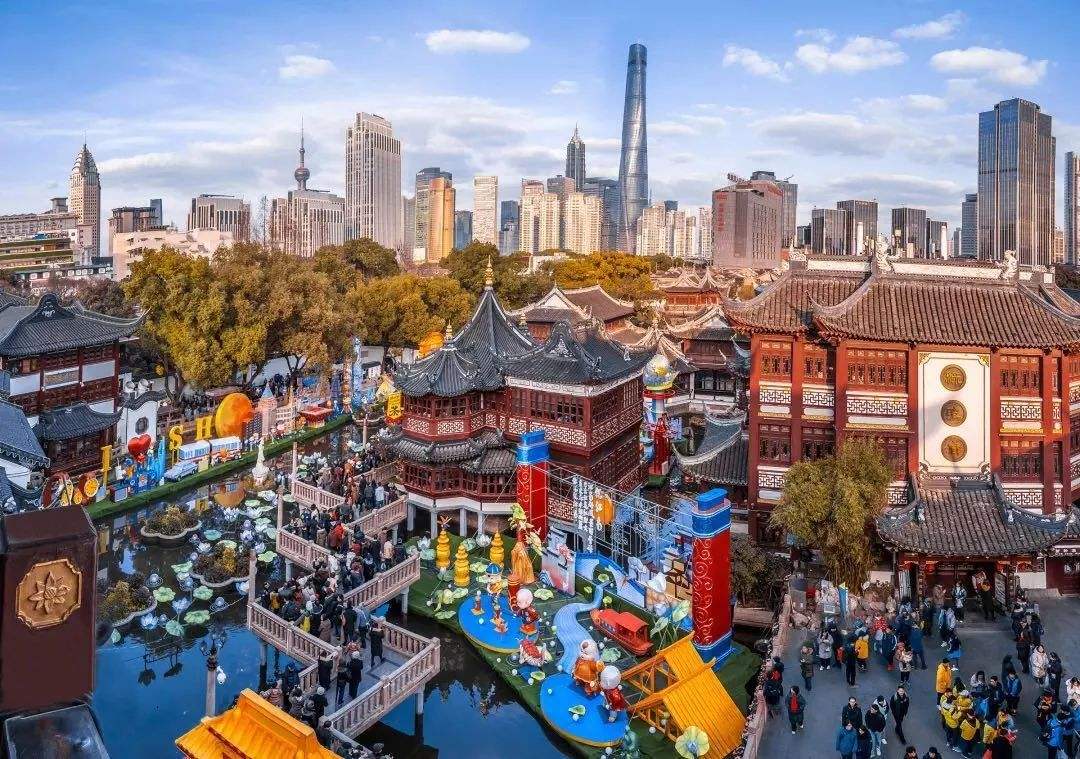 Details
Yuyuan Garden occupies an area of 20,000 square meters (about five acres). However, the small size is not a representative of the attractions of the garden. The pavilions, halls, rockeries, ponds and cloisters all have unique characteristics. There are six main scenic areas here: Sansui Hall, Wanhua Chamber, Dianchun Hall, Huijing Hall, Yuhua Hall and the Inner Garden. Each area features several scenic spots within its borders.
Sansui Hall
Originally named "leshou hall", the sansui hall was built with five commodious rooms in qing dynasty to treat and entertain his guests. later it was used for celebration and announcement of imperial edicts.
Grand Rockery
The grand rockery, created by Zhang nanyan, a celebrated rockery artist in Ming dynasty, is seen as the best treasure of the Yu garden and the best rockery in south China.
Yule Pavilion&Wanhua Chamber
Wandering in the area of Yule Pavilion and Wanhua Chamber, you will find pavilions, corridors, streams, courtyards as well as many other natural features. Wanhua Chamber is a delicately chased building surrounded by derious cloisters. Spring bamboos grow beside the cloisters. In front of Wanhua Chamber, there are two old trees. One is a maidenhair tree which is 21 meters tall (about 70 feet).It is said that the tree was planted by the host of the garden 400 years ago.
Dianchun Hall
The Dianchun Hall area is located east of Wanhua Chamber, and includes Hexu Hall, Relic Hall, Ancient Well Pavilion, and the Acting-and-Sing Stage. Dianchun Hall was once the headquarters of Xiaodao Hui, a revolted group who fought against the government of the Qing Dynasty (1644-1911) during 1853-1855. The coins made by Xiaodao Hui and the bulletins they proclaimed are currently displayed in the hall.
Exquisite Jade Rock
The exquisite Jade Rock in front of the Yuhua hall is one of the three most well-known rocks in China. The other two are "Ruiyun Rock" in Liu garden, Suzhou and "Zhouyun Rock" in Hangzhou flower nursery. beautifully shaped, the exquisite jade rock is about 4 meters in height. it is a piece of grotesque rock from lake tai in Wuxi, jiangsu province, and it is characterized by its wrinkled appearance, slender shape, translucent nature, and numerous holes eroded by water.
Stone City
It is a stone exhibition gallery housing a great quantity of stone sculptures and engravings. It finds favor in tourists' eyes for its visual arts and human values.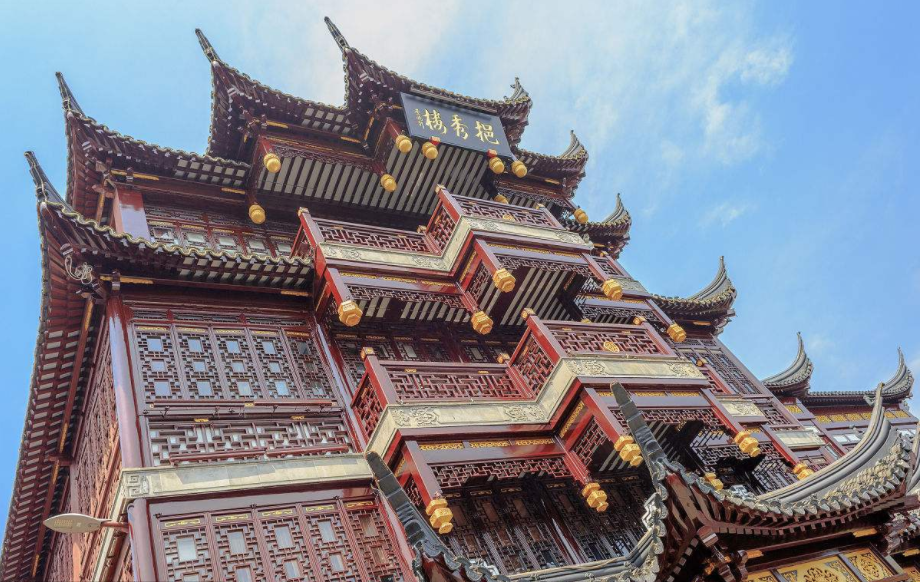 Yuyuan Bazaar (Yuyuan Market)
Surrounding the tranquil oasis of Yu Garden is a carnival of color and activity otherwise known as the Yuyuan Bazaar. The epicenter of Shanghai's tourist market, this area is thronged with stalls and vendors hawking chintzy Chinese memorabilia amidst the classical Chinese architecture and hordes of holidaymakers and sightseers teem through the streets.
A weekday visit is recommended for the faint of heart or mildly claustrophobic—although the crowds are all part of the fun and make for excellent people watching, weekends and National holidays can be insanely busy. Making your way through the sea of people can be hard work particularly in the main square by the gardens themselves and the Mid-Lake Pavilion Tea House. The surrounding streets still offer plenty of shopping and are marginally quieter with nearby Fangbang Lu Food Street is a great pitstop for a snack to keep your energy levels up.

Though kitsch and crowded, this is actually a lot of fun to wander around and a great place to pick up souvenirs and gifts with chopsticks, qipaos and Chinese lanterns galore. Watch as street vendors create incredibly delicate paper-cuttings, carve your name into your own personal stone chop or write it in colorful calligraphy. This is tourist central so be sure to hold onto your bags and bargain twice as hard.
Transportation
Yuyuan Garden is an extensive Chinese garden located beside the City God Temple in the northeast of the Old City of Shanghai, China. It abuts the Yuyuan Tourist Mart and is accessible from the Shanghai Metro's Line 10 Yuyuan Garden Station.You also can take bus 11, 26, 64, 730, 736, 801, 929, 932, 945, 969 or Fangchuan Line, and get off at Xinbeimen (Renmin Road Lishui Road) Station.Take City Sightseeing Bus and get off at Yuyuan Station.Here is the detail impormation about Yuyuan Garden.
Location: 132. Anren street, Shanghai
Open Time: 8:30am-17:30pm
Admission Fee: RMB30
Tour Yuyuan Garden with Shanghai Private Tour
We will provide a private & spacious car and a local professional tour guide with over 5 years guiding experience only work for you or your group. You will be escorted during your tour. Transport, ticket, and dining (At some local restaurants popular with locals) all we will arrange for you according your requirements. Please check our most popular Shanghai Tours including Yuyuan Garden as below:


Are the above sample tour programs not suitable for you? We have more Shanghai tours. Our tours can be tailor-made based on your requirements and budget to create unique Shanghai experiences that allow you to interact with the local people and culture. Our enthusiastic tour expert will promptly reply you in details within 24 hours.