The Tomb of Xu Guangqi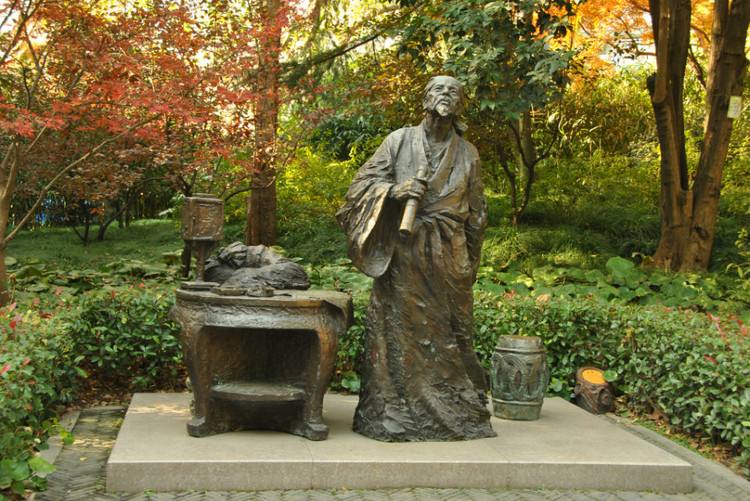 Introdution
Xu Guangqi (1562 - 1633), the famous scientist flourished in the Ming Dynasty and tremendously contributed to China's development in astronomy, mathematics, military and agriculture. The Tomb of Xu Guangqi is in Xu Guangqi Memorial Park, which is located on 17 Nandan Road in Xuhui District of Shanghai. In 1641, eight years after Xu's death in Beijing, his relique had been moved to his hometown Shanghai's Xujiahui (Zi Ka Wei in Shanghai dialect). He was buried beside his wife, with his four grandsons and their wives. In 1996 Shanghai government announced the Tomb as "Patriotism Educational Base". In 2003 the government donated about 3 million RMB for restoring the ornamental column, spiritual way, memorial archway, stone figures of and the Cross here.
Function & Layout
The layout and decoration of Xu Guangqi Memorial Park are solemn and monumental. You will see stone stairs leading you to the memorial archway, which carved with Chinese calligraphy and the tops of the four posts of it are bas-relief images of beautiful flowers and majestic animals. Then you will see the stone figures of animal and human.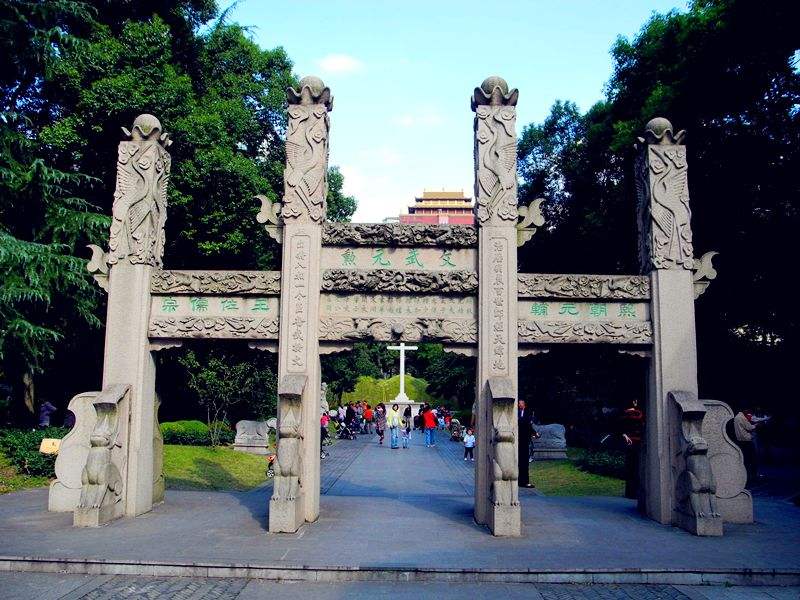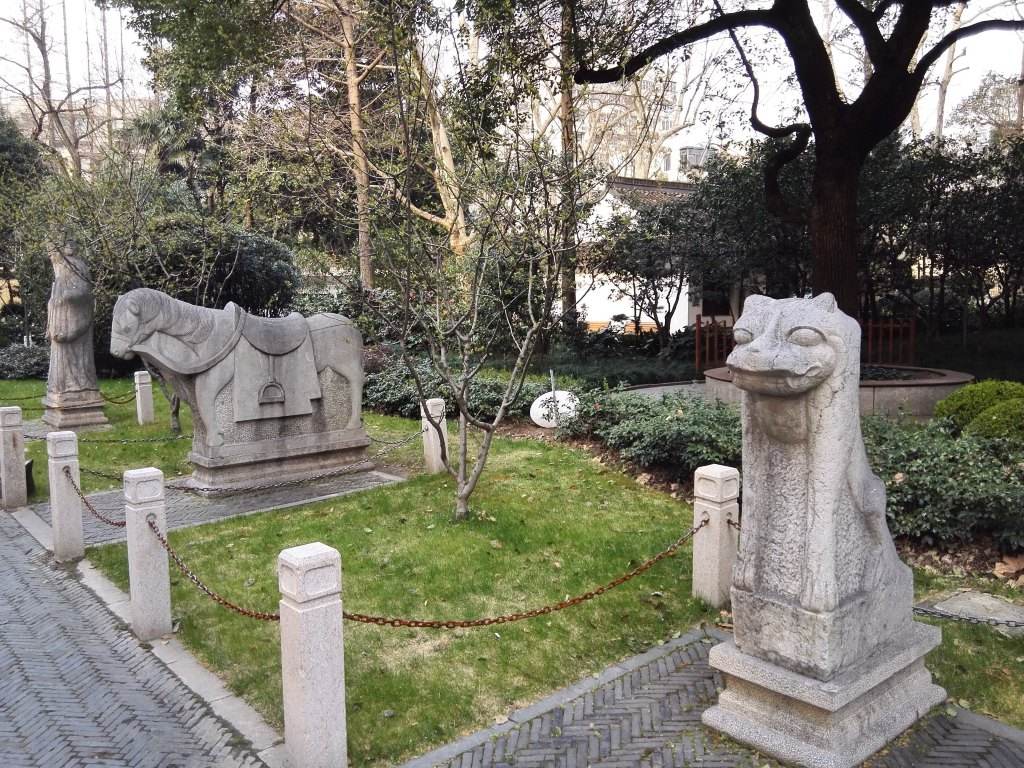 The Cross and its base are perhaps the most magnificent in the Memorial Park. The Cross is high and upright, and its base is of cement made, carved with narratives of the religious events of the great scientist, who was baptized to Catholic in the year 1603. The tomb is just behind the Cross, it is a stone tablet with the name of the scientist inscribed by Chinese famous mathematician Su Buqing. It is in front of an artificial green hill of grass. In front of the tablet, a crescent-shaped pool can be found.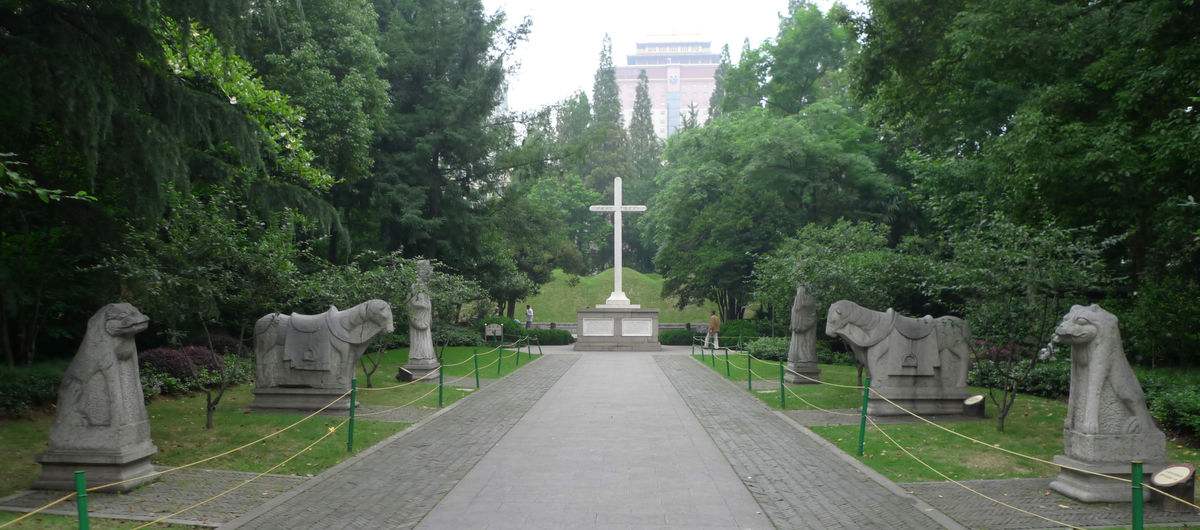 Tips
In addition to the cultural and relic appreciations, Xu Guangqi Memorial Park is an ideal place for family leisure and a simple sport ground. You can see people playing chess and badminton here. Traffic is quite convenient that you take Shanghai Metro Line One to Xujiahui Station, and then have a 15 minutes walk.
Information
Address: No.17, Nandan Road, Xuhui District
Bus Route: Bus 02,43,50, 732,754,920,926