Tantou Island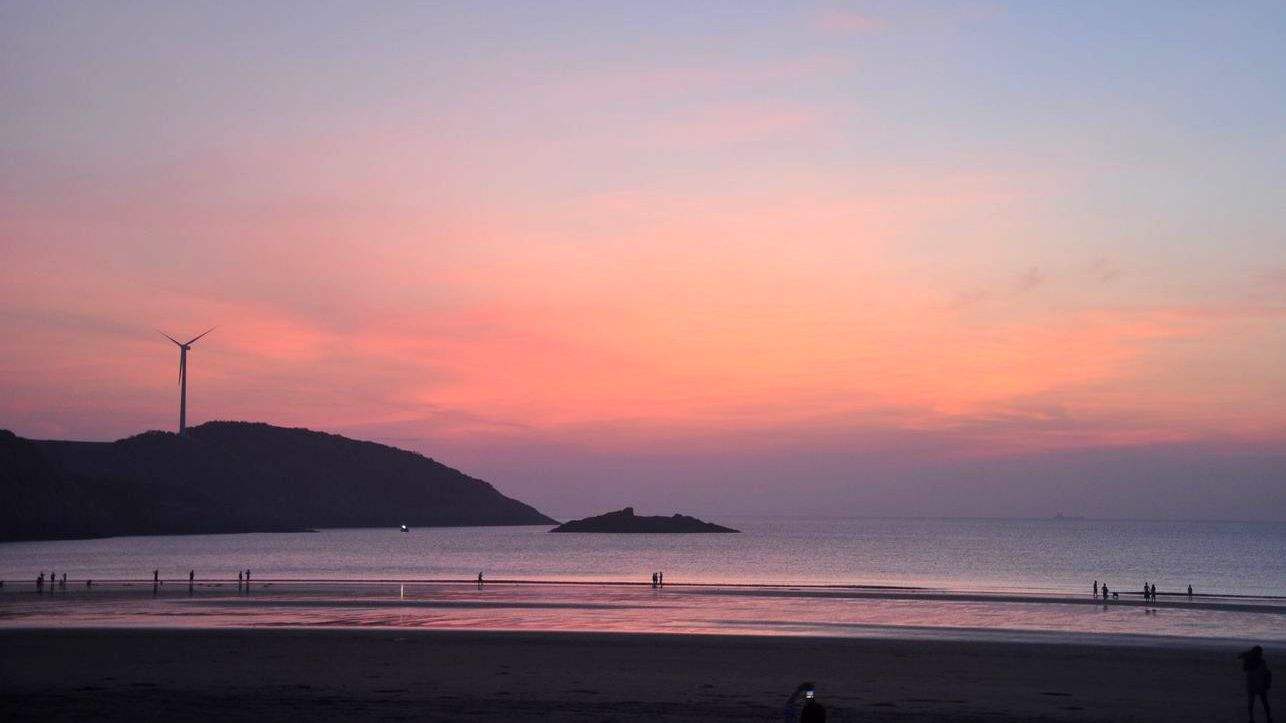 Introdution
Tantou Island is a lovely fishing island near Ningbo and is basically two islands joined by an isthmus. Tantou gets its name from Tantou Mountain (檀头山 Tantou Shan, search this on Google Maps), the highest hill on the island.
It is a quiet island with a sparse population, and the main attraction there is the strip of beach, that offers a perfect weekend getaway for Shanghai folks. Accommodation options there are pretty basic in the form of hostel rooms, in addition to renting out your own tents (which is more popular with tourists).
Things to do
The beach itself is quite ideal for a group of people, rather than for a couple. It is a regular beach, can be crowded, but has its own charm. The best way to experience a night here is to camp out on the beach and doze off to the sounds of the waves. Tents can be rented out at RMB 50 each and will fit in two people. You can even choose to bring you own. If you don't want to camp out on the beach, hostel rooms are available, also from RMB 50 a night. The hostel rooms have 2-bed or 3-bed arrangement. Don't miss the sunrise at 4:40 am — it is worth waking up to.
Food and Drinks
There are stalls selling beers (not quite chilled), water, juices and ice cream. You can grab some really delicious home-made sea food meals (fish, mussels, jelly fish, snails, octopus, prawns, oysters) at any of the restaurants lining up the approach to the beach.
Information
Best time to go: Summer time around June–July. Be sure to run a quick weather check before you plan a trip.
How to getting there
The journey time is about a total of 4.5 hour bus ride and a 35 minute boat ride from Shanghai. There is no direct train or bus from Shanghai to Shipu (石浦) in Ningbo, so buses from Shanghai Hutie Long Distance Bus Station, Henfeng Road to Ningbo is a good way to start. Public buses will involve a 2-hour bus ride to Ningbo then a 2-hour bus ride to Shipu fishing village in Xiangshan County (象山县), followed by the 35 minute boat ride from Shipu harbor. Bus ticket prices may vary from RMB 100 to 350 depending on class.