Sinan Road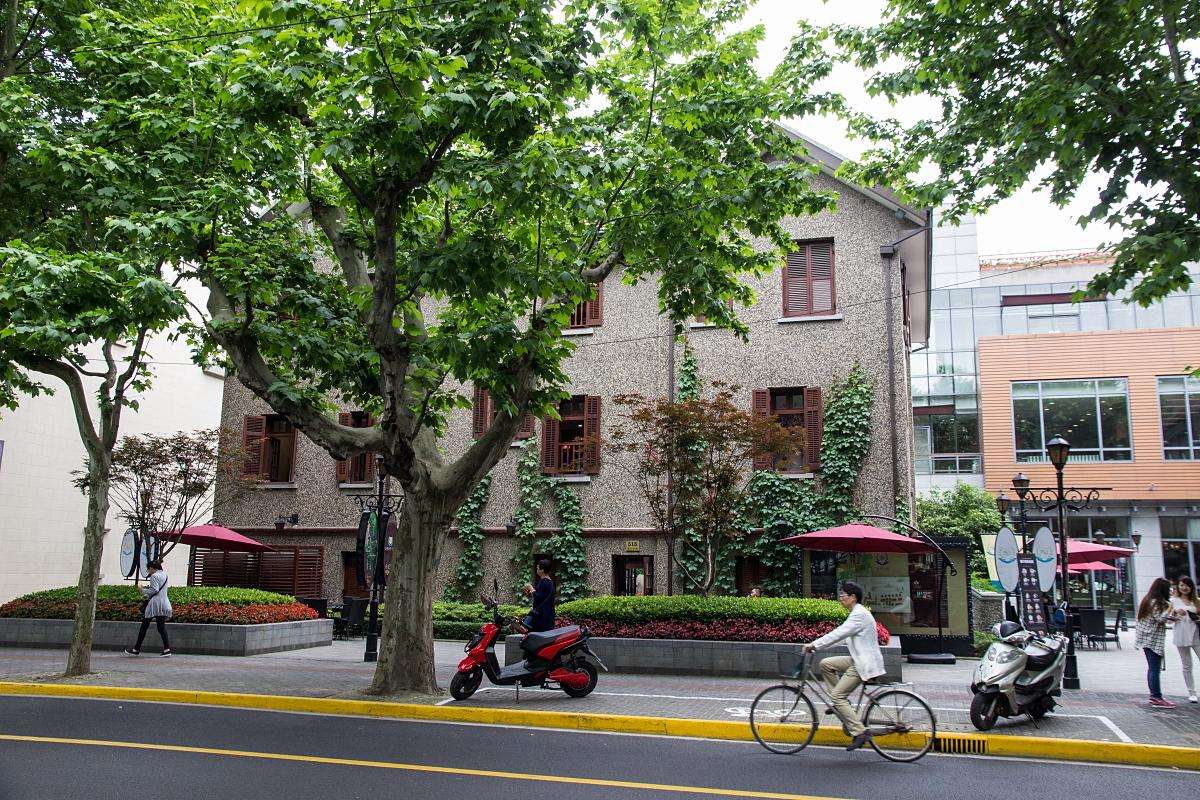 Introdution
Sinan Road is one of the best old streets in Shanghai to escape from the bustling city, with western style villas, small delicate shops and restaurants, in the shade of tall plane trees. Built in 1914 and named 'Rue Massenet' by the French Concession authorities to commemorate the famous French musician who died on August 13, 1912.
One of the Best Old Streets in Shanghai
Exquisite houses and tall plane trees edge both sides of the road. In addition to the common road features in the Former French Concession, Sinan Road has more than 20 various old Shanghai style garden houses which makes it a unique attraction. Besides, Sinan Road does not have buses nor neon signboards. The street lights are old-fashioned. All of these make Sinan Road one of the best and most beautiful old streets in Shanghai.
A Great Deal of Former Residences of Celebrities
Those garden houses used to be residences for celebrities. Former Chinese premier Zhou Enlai has lived at No. 73 Sinan Road, which is a Spanish-style garden house. Moreover, Chinese Peking opera artist Mei Langfang and Chinese modern democratic revolutionaries Sun Yat-sen and his wife Soong Ching-ling also have lived in Sinan Road. These residences are still well preserved and can be visited.
Sinan Mansions - A Nice Leisure and Entertainment Place
Sinan Mansions are not one building, but buildings of 51 historic garden houses. They also bring together a variety of architectural styles. There are boutique hotels, apartment hotels and enterprise mansions. Moreover, there are a variety of restaurants, bars, coffee houses, tea houses, as well as a large number of clubs, convention centers, showrooms, cultural salons, designer shops and recreational parks. Whether you are going shopping, enjoying deicious food, staying overnight or appreciating European style architecture, Sinan Mansions can cater to your needs.
Information
Opening Hours: 24 Hours
Admission Fee: Free
How to get there:
1). Take metro line 9 and get off at Dapuqiao Station, leave from exit 1 and walk about 200 meters (220 yards) to the east.
2). Take metro line 13 and get off at Huaihai Middle Road Station, leave from exit 1 and walk about 100 meters ( 110 yards) to the east.
3). Take metro line 10 and get off at Xintiandi Station, leave from exit 5 and walk almost 700 meters (770 yards) to the west.