Shanghai Yuehu Sculpture Park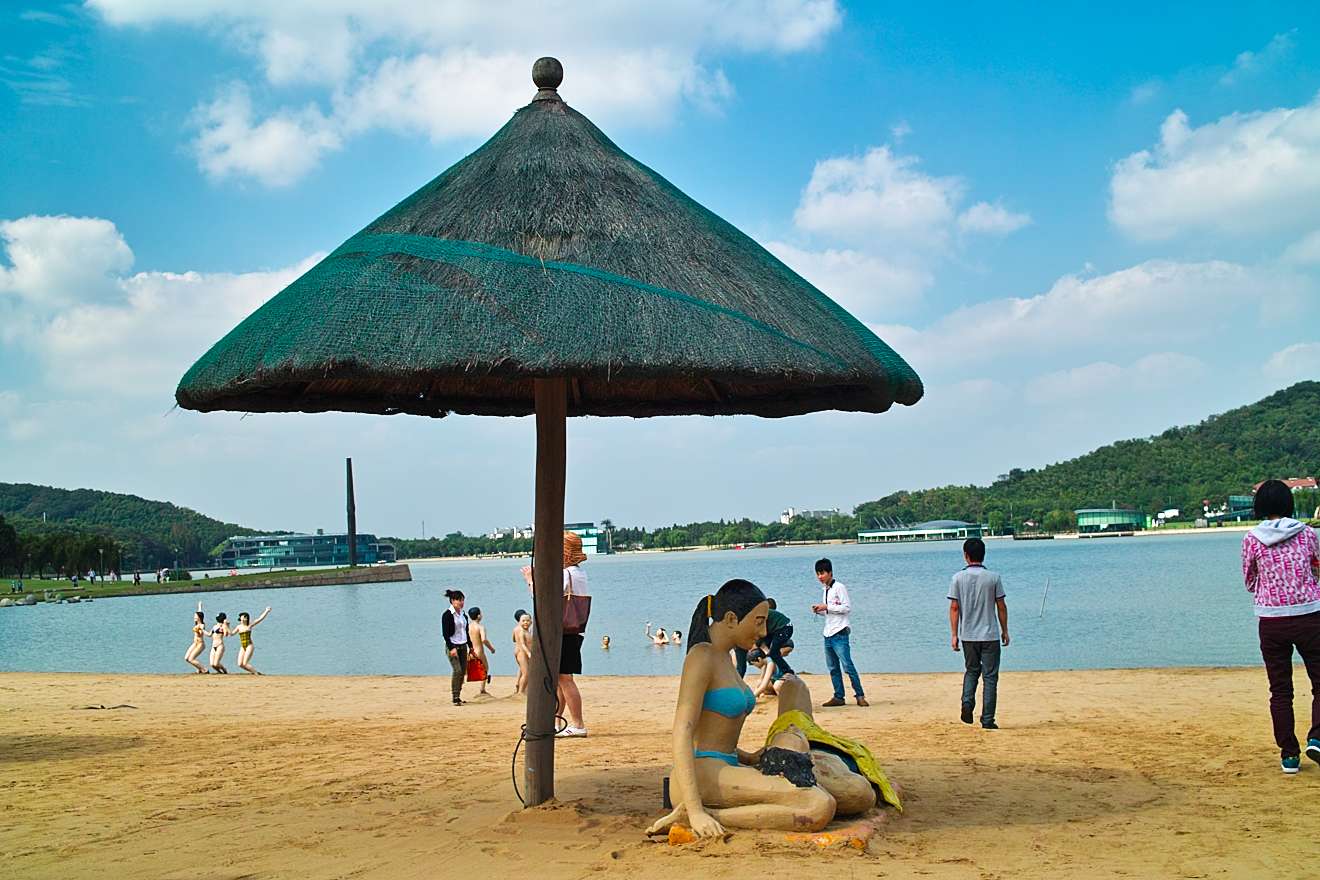 Overview
Located in Sheshan National Resort, Shanghai Sculpture Park is a themed park, creating a new public area for people to feel the charm of sculpture art. There are over 20 sculpture art pieces by sculptors from 10 different countires like Netherlands, Canada, German and Japan. In the park, the natural sceneries and the sculptures form a perfect combination bringing pleasure.
At the main entrance of the park is a huge sculpture entitled "Flying to Eternity." It was created by a Bulgarian artist and sits alongside canary pines. A big sundial beside the sculpture measures the movement of the sun across the sky. On each hour, a bell rings and music is played.
Structure
Yuehu Sculpture Park is divided into four gardens, celebrating the four seasons.
The spring zone features an opera stage built out on the water and a crystal palace. In the autumn zone, cobblestone pathways are strewn with golden tree leaves. It's a popular site for wedding photos.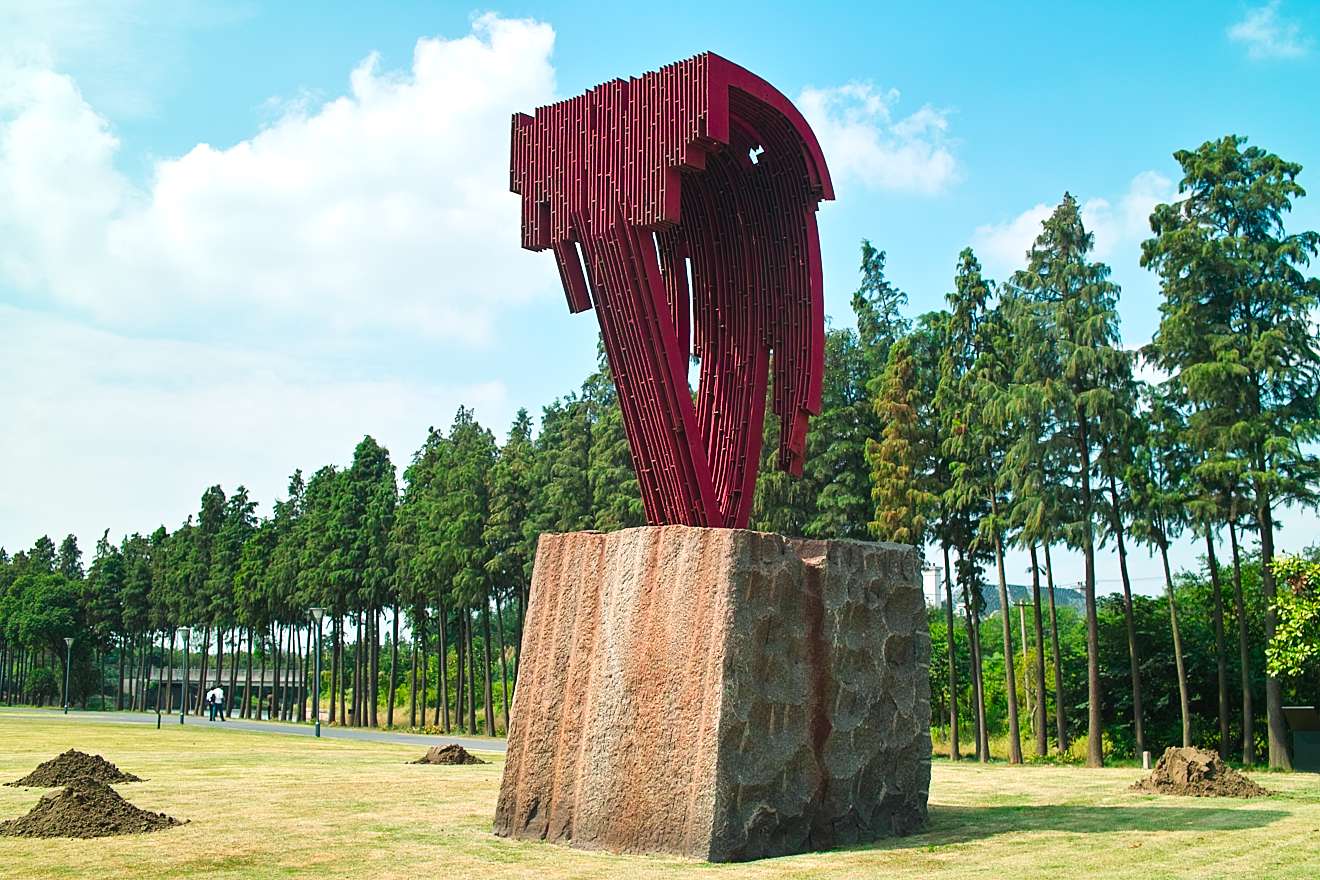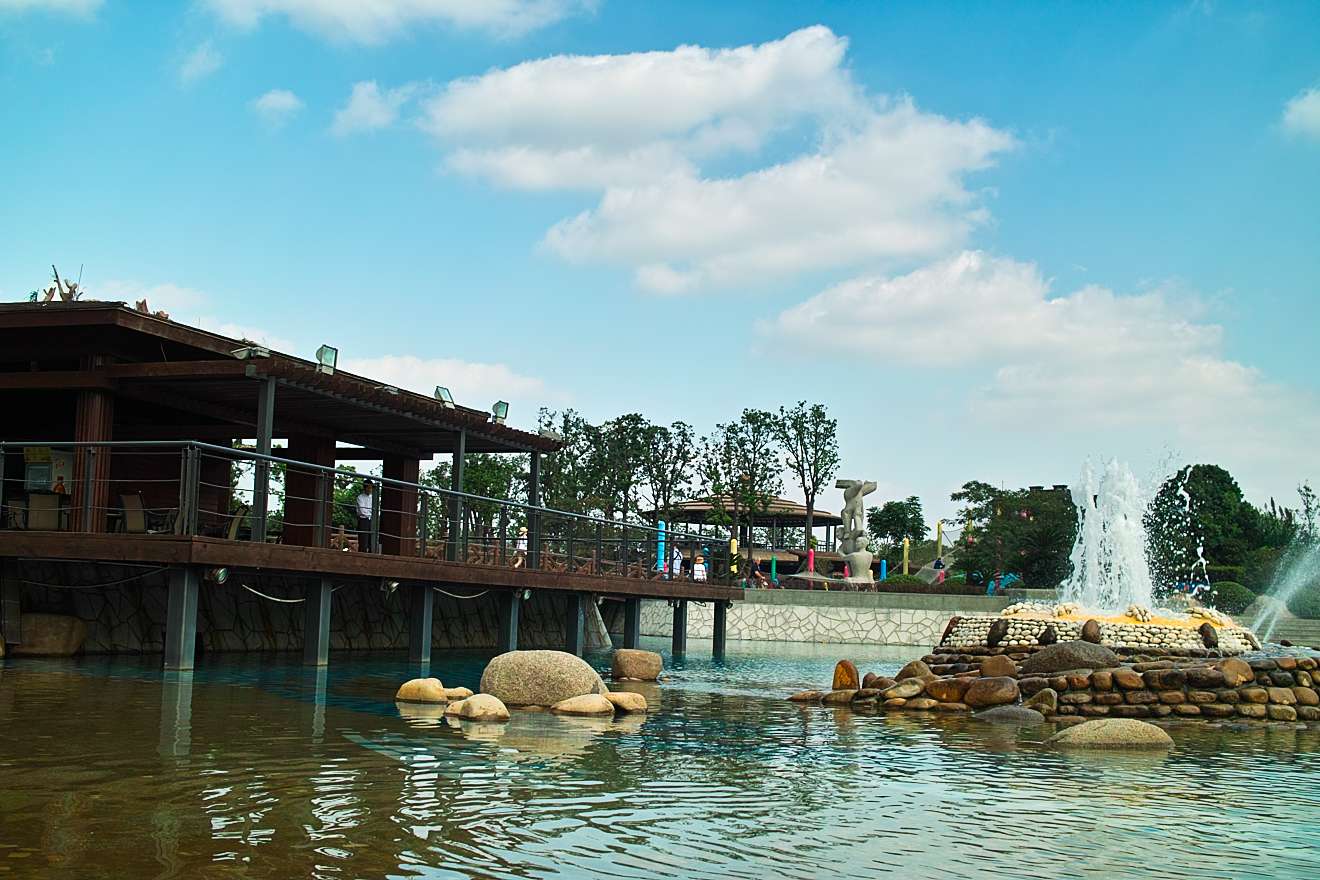 The summer zone features a sandy beach created with 5,000 tons of imported sand, flanked by trees up to 12 meters high.
A sightseeing deck built out from a giant old banyan tree affords an ideal location for bird-watching.It's the perfect spot for a romantic stroll on a moonlit summer night.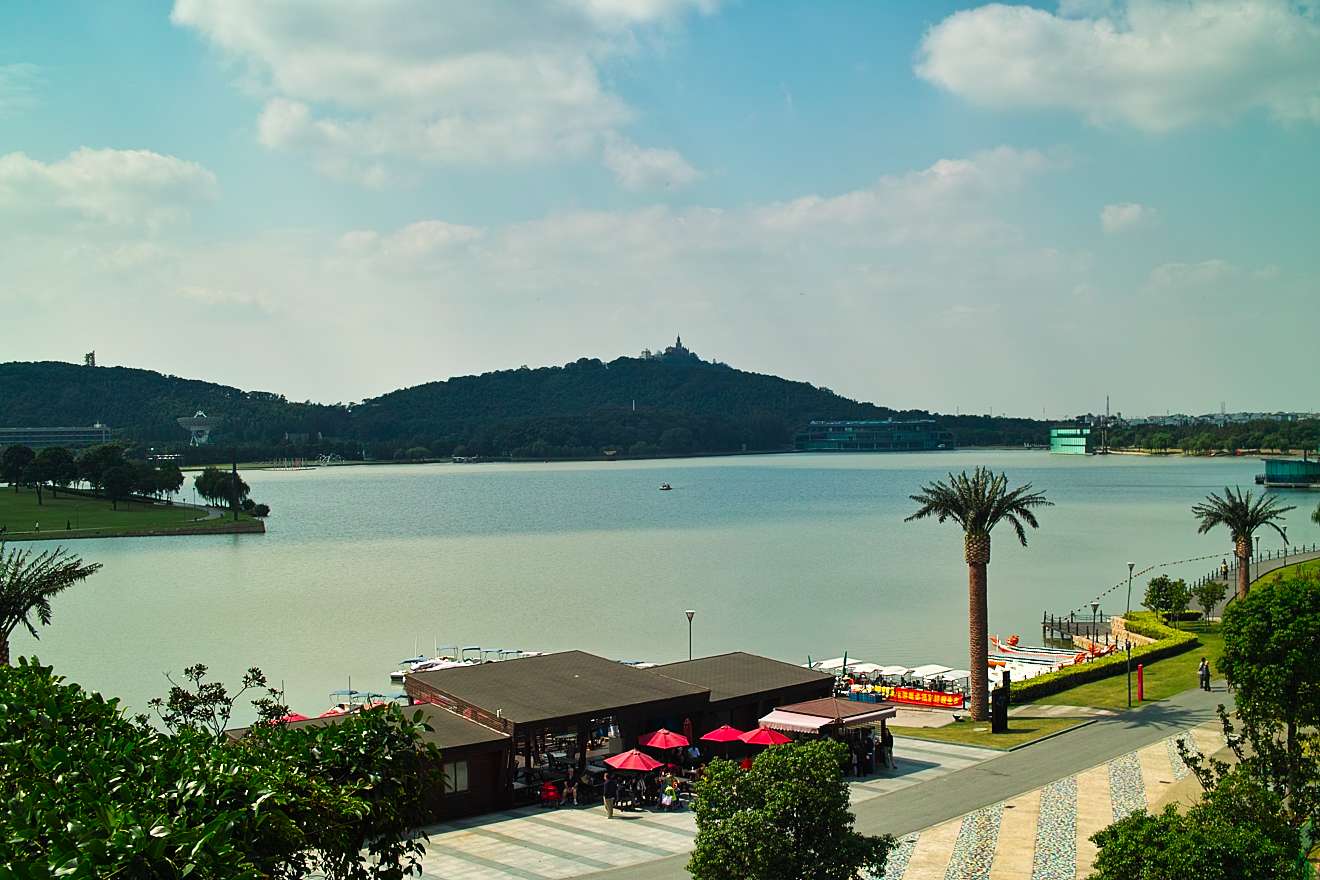 The winter zone features a pavilion in the center of the lake. Wintersweet planted along the waterway pokes its cheery blooms through the snow. The zone also features more than 20 modern sculptures carefully designed to blend in with the landscape.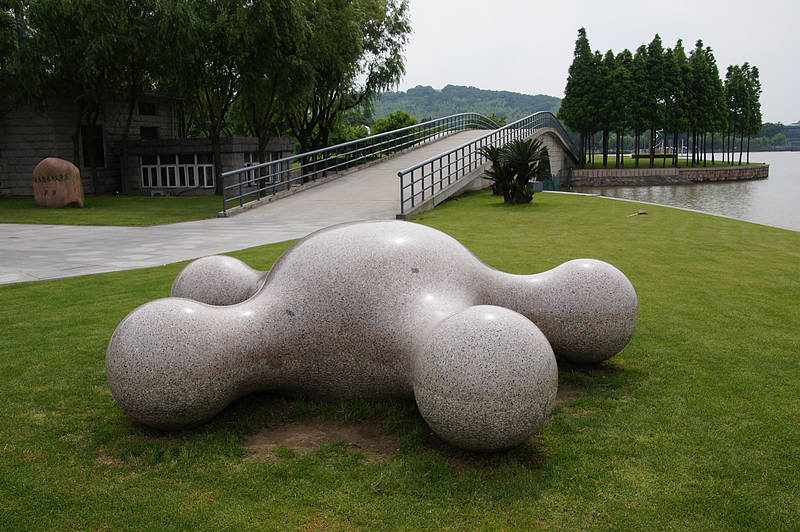 Information

Location: 1158 Linyin New Road, Sheshan Holiday Resort, Shanghai

Popular activities: appreciate sculpture, enjoy natural scenery and photography
Transportation

Take metro line 9, get off at Sheshan Station, and go on for 5 minutes by taxi

Opening Time: 09:00am-6:00pm (Daily)

Admission Fee: CNY 100