Xin Tian Di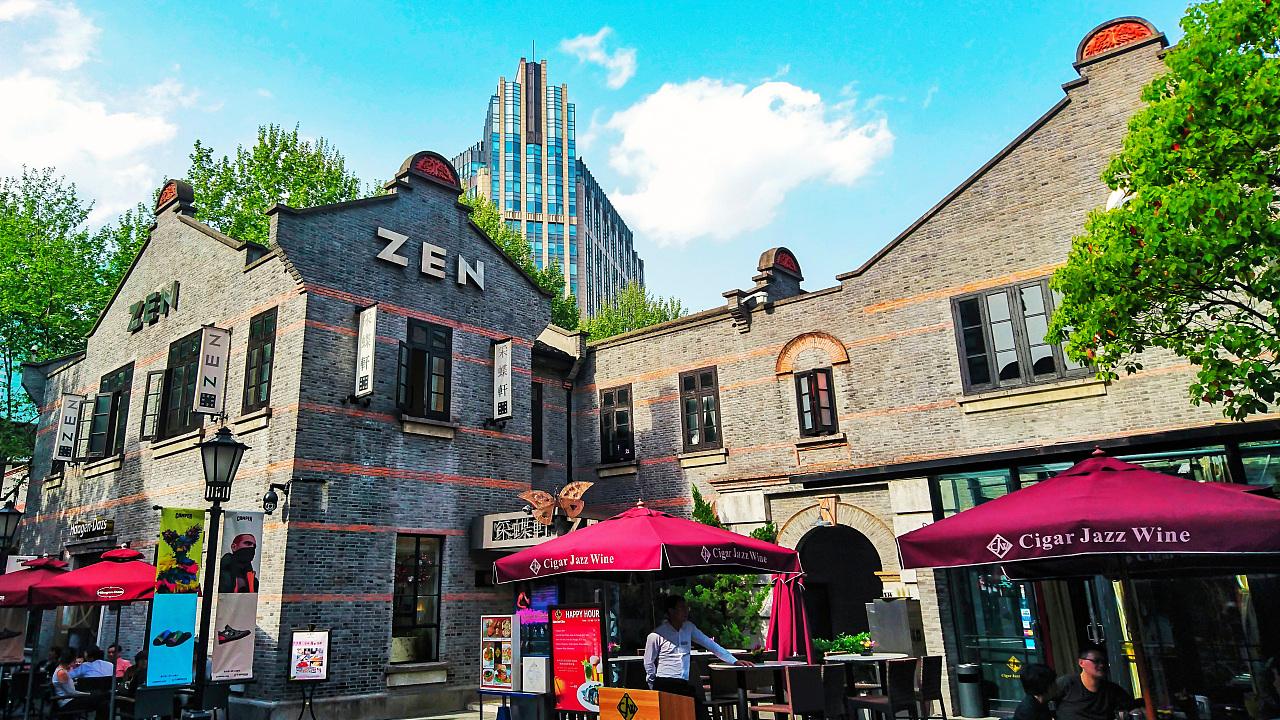 Introduction
Xintiandi(New Heaven and Earth) is an affluent shopping, eating and entertainment district of Shanghai, China. It is an historical and cultural character of the city tourist attractions, composed of an area of reconstituted traditional Shikumen("stone gate") houses on narrow alleys, some adjoining houses which now serve as book stores, cafes and restaurants, and shopping malls. Xin Tian Di is unique because of its concept of construction. It retains the antique walls, tiles and exterior of the Shikumen housing of old Shanghai. On the other hand, its interior embodies a totally different world of international gallery, bars and cafes, boutiques or theme restaurants. When you walk into it, you will get the taste of both Shanghai in the 1920's and the sonic modern lifestyle of urbanites of the 21st century.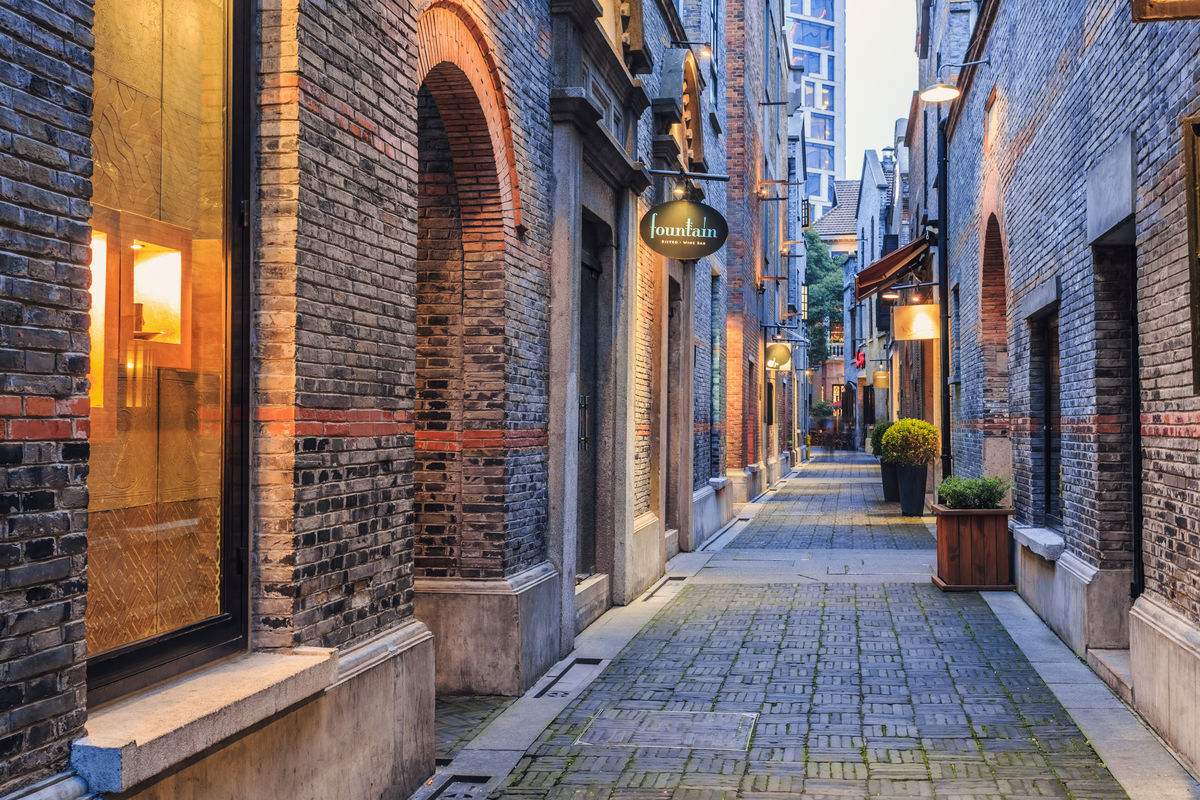 History & Background
Xintiandi features Shikumen. Before the development of Xintiandi, the area it encompasses had been a spread of aged lanes crowded with mid-19th century Shikumen buildings which had witnessed the vicissitudes of time. Shanghai Xin tiandi in early 1999 started the construction, and completed in 2007 June. All the businesses had been opened by the end of 2007. The operating characteristics and the architectural style which is the combination of Chinese tradition and Western culture let a person find everything fresh and new. It had not yet been fully dismantled scaffold from falling from the moment, many stars, artists, entrepreneurs, bankers, diplomats from all over the world were throwing themselves into Shanghai, indulging in pleasures without stop. International model contest, fashion show, Japanese drum, the famous movie star movie news conference and some other culture activities, had chosen in Shanghai Xintiandi debut. Then, the leisure fashion place in this new international metropolis had been formed.
The design of Xintiandi
It is divided into the North and the South Blocks. In the South Blocks, modern architecture is the motif while Shikumen is an accompaniment. In the north, preserved Shikumen sets a nostalgic tone, forming a splendid contrast with the modernity to the south. The architectural style here is a combination of East and West, Old and New. Old people go coming here felt it was very nostalgic, young people thought fashion, foreigners felt it was " China ", Chinese people thought it was very modern.
Location
Shanghai Xintiandi is an urban tourist attraction imbued with the city's historical and cultural legacies. The 30,000-square-meter trendy entertainment complex is nestled in the very center of the city, close to the bustling Huaihai Road C., the Huangpi Road S. Station of the Metro Line and the conjunction of the north-south and east-west elevated roads. It showcases the perfect blending of Shanghai's traditional "Shikumen" houses and state-of-the-art buildings. It's where Shanghai's rich history meets the modern posh lifestyle.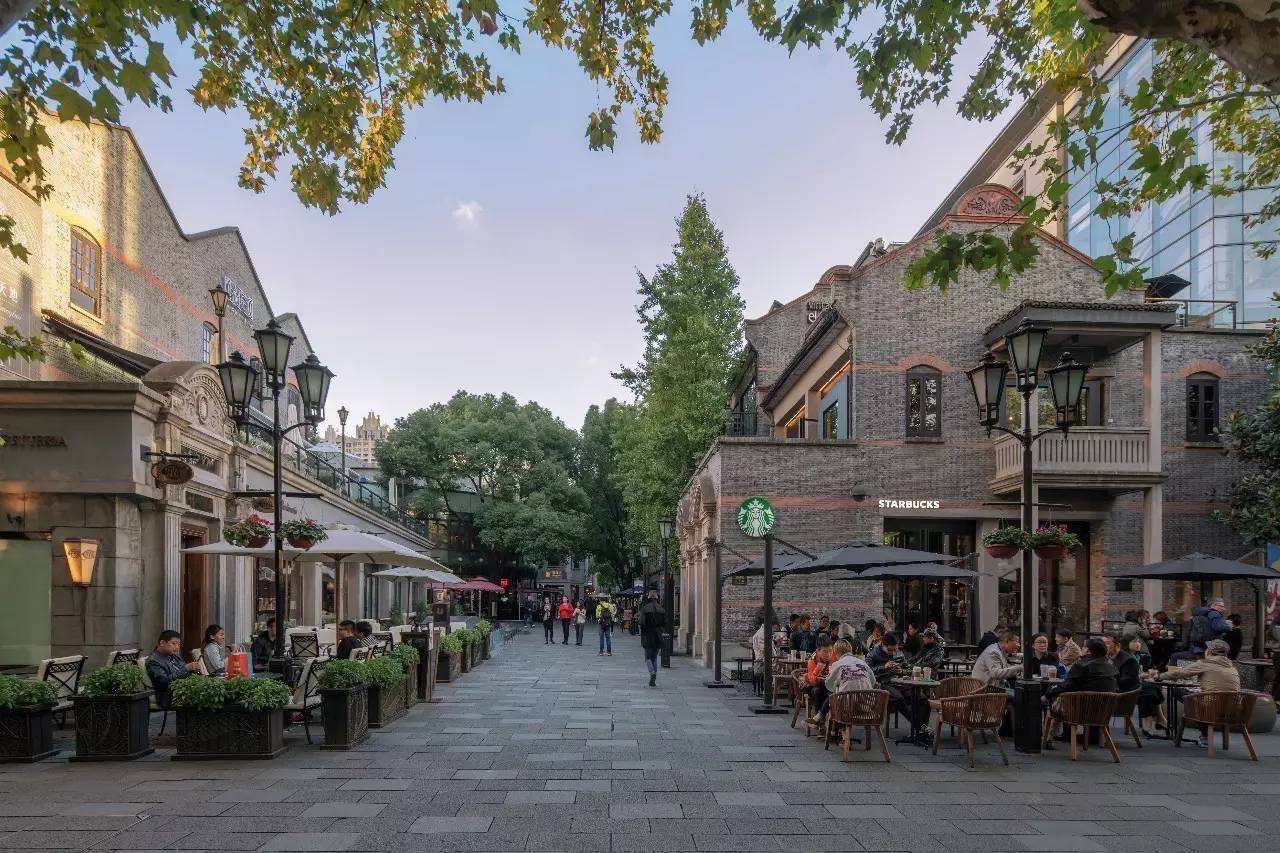 Travel in Shanghai Xintiandi
During the day, you can see a lot of Chinese and foreign tourists go sightseeing, and take pictures. Toward evening, there is filled with romantic European style. Open bar, coffee club are the most popular with young people and foreigners. And a collection of unique restaurants are brilliantly illuminated, or dimly lighted to create a romantic atmosphere. In addition, there are full of fashion stores. After visiting around them, you can go to the nearest Taipingqiao Greenland, enjoy another amorous feelings.
Shanghai xintiandi shows comfort and convenience in every aspect. Automatic elevator, central air-conditioning, broadband Internet, goods are available in all varieties. Internet consumers can quickly check store prices, restaurant, bar menu, as well as the cinema film, and reserve a seat, and can also directly browse the Internet, watch the culture show in square and restaurant. Shanghai Xintiandi let Chinese and foreign visitors taste Shanghai historical culture and modern life.
Information
Opening Time: Mondy to Sundy 10:30am – 22:30pm
Admission fees: Free
Transportation
Bus Routes:
Take bus 146 and get off at Xingye Road Madang Road Station, or take bus 781, Tunnel Line 8 and get off at Taicang Road South Chongqing Road Station.
Subway Routes:
Take Subway Line 1 and get off at South Huangpi Rd. Station. Get out from Exit 3 and walk southwards along South Huangpi Road.
Take Subway Line 10 and get off at Xintiandi Station. Get out from Exit 6 to Madang Road, then walk a bit to the north.
Tour Xintiandi with Shanghai Private Tour
We will provide a private & spacious car and a local professional tour guide with over 5 years guiding experience only work for you or your group. You will be escorted during your tour. Transport, ticket, and dining (At some local restaurants popular with locals) all we will arrange for you according your requirements. Please check our most popular Shanghai Tours including Shanghai Xintiandi as below:


Are the above sample tour programs not suitable for you? We have more Shanghai tours. Our tours can be tailor-made based on your requirements and budget to create unique Shanghai experiences that allow you to interact with the local people and culture. Our enthusiastic tour expert will promptly reply you in details within 24 hours.