Pudong New Area(Shanghai Lujiazui)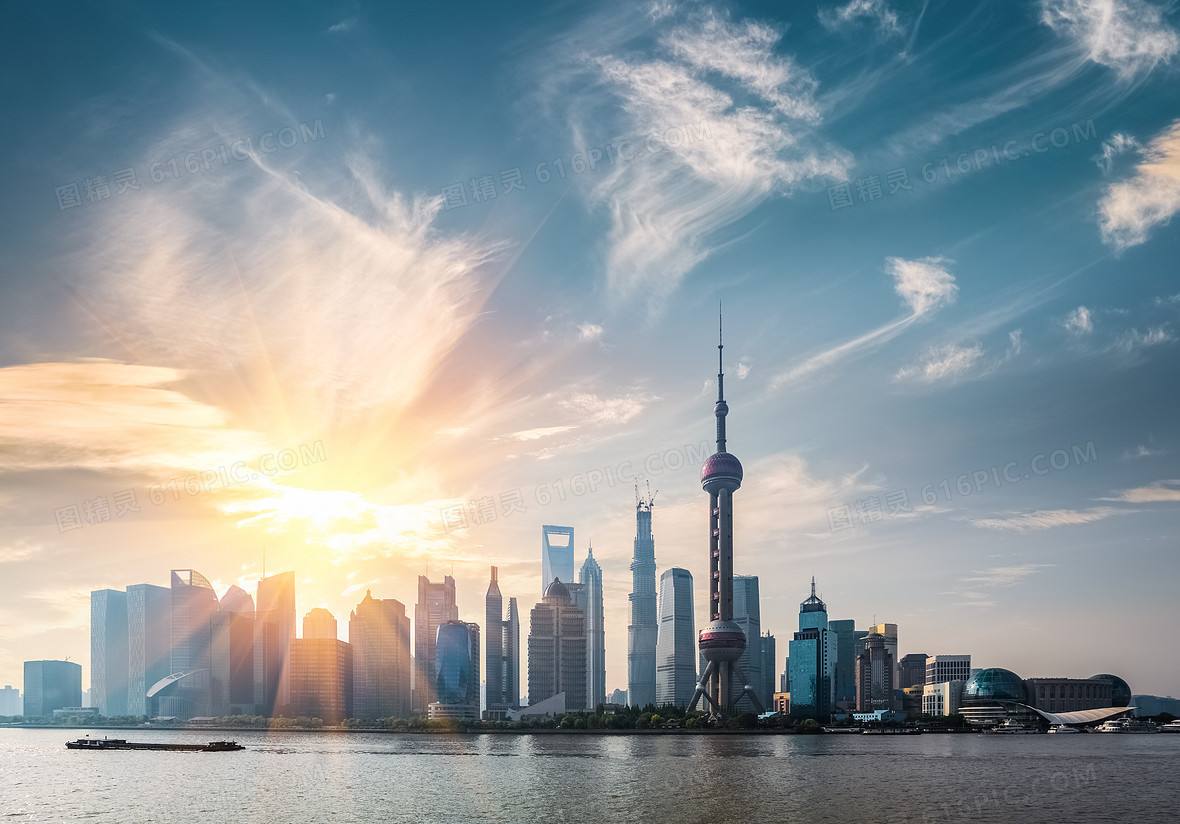 Introduction
Lying in the east of Shanghai and at the east edge of the Yangtze River Delta, Pudong New Area (hereafter referred to as Pudong) is located at the estuary of the Yangtze River on the west side of the Pacific Ocean, connecting both Nanhui District and Minhang District in the south and looking on to the other side of the river where lie the districts of Xuhui, Luwan, Huangpu, Hongkou, Yangpu and Baoshan both in the north and west of Shanghai.
After twenty-two years of development, Pudong has become the engine of the economic and social development of Shanghai. With the ever-changing urban landscape, an outward-looking, multifunctional and modern new urban pattern has come into being. Known as "China's symbol of reform and opening up and epitome of Shanghai's modernization", Pudong has won the "National Civilized City" title, and so on.
Central Pudong is filled with new skyscrapers, office buildings and hotels and offices for over 2,000 foreign companies, including many in the Fortune 500. Among the factories there is $1.5 billion General Motors plant that churns out Buicks. On the far eastern end, about 32 kilometers from downtown Shanghai, is the new international airport connected to downtown Shanghai by the maglev train. There is an impressive river walk with shops and cafes and good views of river traffic and sights on the opposite shore.
Since October, 2004, Pudong New Area has set up, one after another, six functional zones of Lujiazui, Zhangjiang, Jinqiao, Waigaoqiao, Sanlin and Chuansha, speeding up the inter-action between zones and towns and promoting the zonal integration, thus energetically pushing forward a new round of development and opening up in Pudong.

Pudong New Area has four state-level development zones of Lujiazui Financial and Trade Zone, Jinqiao Export Processing Zone, Zhangjiang Hi-Tech Park and Waigaoqiao Free Trade Zone and one city-level development zone of Sunqiao Modern Agriculture Development Zone. It is composed of 12 sub-districts of Weifang, Lujiazhui, Tangqiao, Nanmatou, Shanggang, Dongming, Zhoujiadu, Yangjing, Jinyang, Hudong, Puxing and Huamu as well as 11 towns of Chuansha, Heqing, Gaodong, Gaoqiao, Gaohang, Jinqiao, Tangzhen, Zhangjiang, Beicai, Caolu and Sanlin.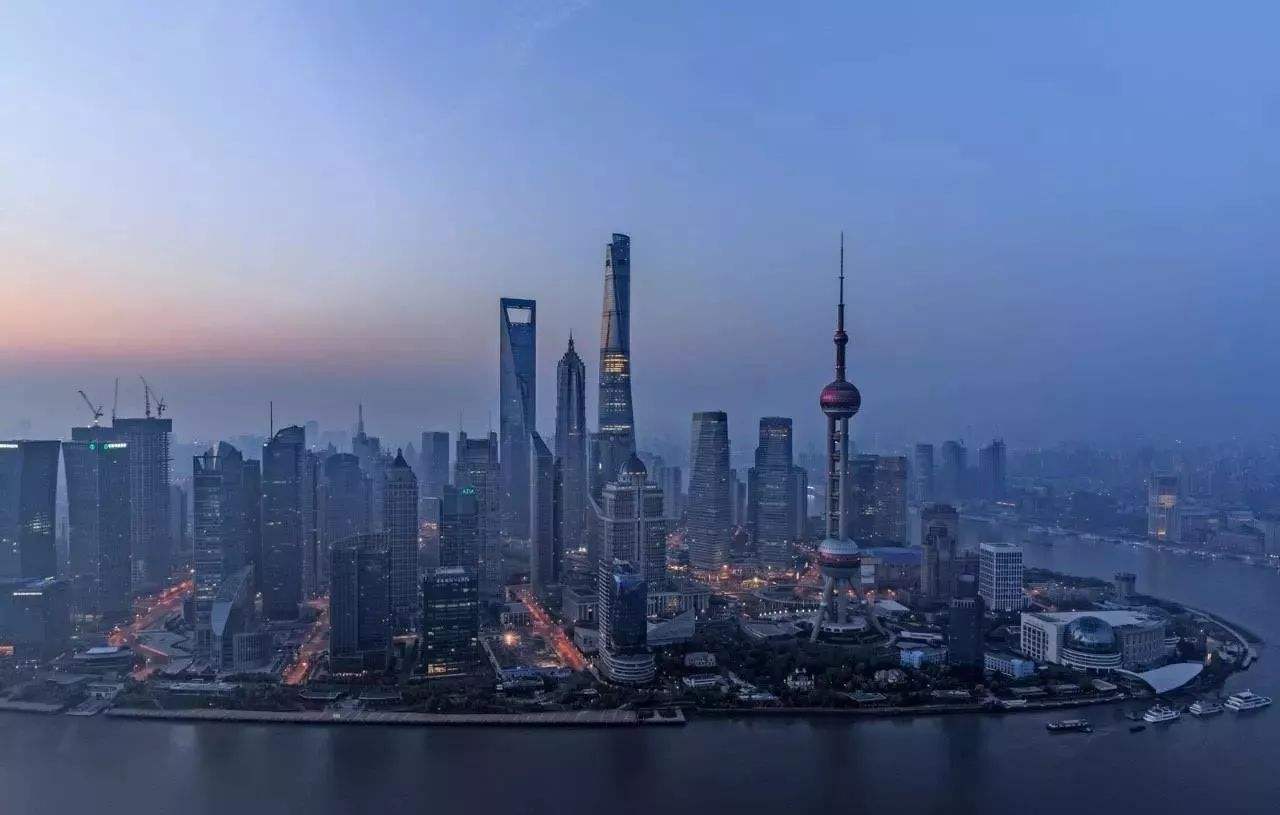 History & Background
Ancient Pudong (Chuansha) used to be a soldier settlement of the area. Its history can be dated back to the Northern and Southern Dynasties. It was part of Huating County and Shanghai County during the Tang Dynasty, Yuan Dynasty and Qing Dynasty. The Chuansha Civil Affairs Department was once established then, and later, it became a county of Jiangsu Province during the Xin Hai Revolution.
After the liberation, Chuansha was disparted from Jiangsu Province and became a part of Shanghai. Thereafter, the administrative region has been adjusted several times. In 1990, the CCCPC and State Council decided to develop Pudong, which opened a new chapter in the development of Pudong. In 1993, Chuansha County was revoked and Pudong New Area was founded. Parts of region of Huangpu District and Yangpu District to the east coast of Huangpu River was included. In 2009, Nanhui Administrative Region was merged into Pudong New Area, which was a starting point of Pudong's new stage of development and opening up.
Geography & population
Pudong literally means "East Bank". Pudong is bounded by the Huangpu River in the west and the East China Sea in the east. Pudong is distinguished from Puxi ("West Bank"), the older part of Shanghai. It has an area of 1210.4 km2 and according to the 2010 Census, a population of 5,044,430 inhabitants, 1.9 million more than in 2000. Currently, at least 2.1 million of residents of Pudong are newcomers from other provinces or cities in China.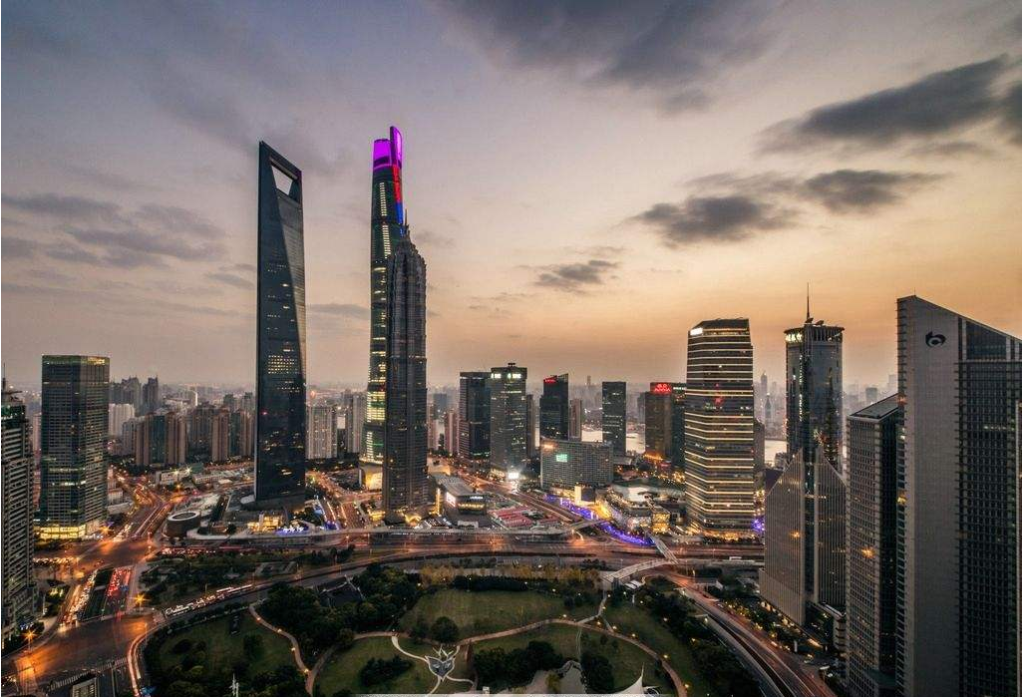 What to see
Shanghai World Financial Center
Opened in 2008 as one of the highest skyscrapers in the world, the Shanghai World Financial Center is a shining symbol of Pudong's modern, amazing progress.
Oriental Pearl TV Tower
Drawing over three million visitors every year, the Oriental Pearl TV Tower is a magnificent work of architecture constructed with eleven spheres of varying sizes, all connected by three huge columns.
Century Park
Covering over 140 hectares, or over 346 acres, Century Park is Shanghai's largest park, located on Jinxiu Road.
Century Boulevard
Century Boulevard is a beautifully landscaped avenue featuring magnificent sculptures depicting the theme of time and eight botanical gardens.
Jinmao Tower
Located on Century Boulevard, the tower is China's second tallest building, rising 88 stories high and housing financial and trade businesses as well as a five star hotel.
Shanghai Natural Wild Insect Kingdom
Situated on Fenghe Road, this natural history museum offers visitors the opportunity to see many galleries and exhibits of various live insects, reptiles and other animals.
Shanghai Ocean Aquarium
Located in Lujiazui Finance and Trade Zone in Pudong District, it is one of the largest ocean aquariums in the world, it has the world's longest submarine viewing tunnel measuring 155-meter (about 170 yards) in length.
Shanghai Science and Technology Museum
Located at No. 2000 of the Century Avenue (Shiji Dadao),it promotes science, education, cultural and ideological progress. It aims at offering visitors a unique experience in the modern scientific discipline under the theme of 'Nature, People and Science'.
Information
Over the past decade, Pudong New Area has expended more than 1000km of transportation network, the bridges which connected Puxi and Pudong have been built, these are makes convenience for the people who live in the both sides of Huangpu River, the Yangpu Bridge, Nanpu Bridge, Lupu Bridge, the East China Sea Bridge are the main spanning bridges. The city transport tunnel of Dapu tunnel, the Bund Sightseeing Tunnel, Yan'an East Road Tunnel are well release the traffic of the down town, The subway transit Line 2, line 4, line 6 and line 7 are all complete, except that, Shanghai Yangtze River Tunnel bridges transportation facilities and the maglev train which connected outer Ring Road and Pudong International Airport has been completed. All these transportation networks are play an important role on the city development.
Tour Pudong New Area(Shanghai Lujiazui) with Shanghai Private Tour
We will provide a private & spacious car and a local professional tour guide with over 5 years guiding experience only work for you or your group. You will be escorted during your tour. Transport, ticket, and dining (At some local restaurants popular with locals) all we will arrange for you according your requirements. Please check our most popular Shanghai Tours including Pudong New Area(Shanghai Lujiazui) as below:


Are the above sample tour programs not suitable for you? We have more Shanghai tours. Our tours can be tailor-made based on your requirements and budget to create unique Shanghai experiences that allow you to interact with the local people and culture. Our enthusiastic tour expert will promptly reply you in details within 24 hours.