Shanghai Auto museum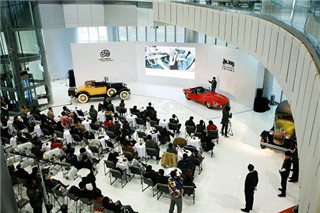 Introduction to Shanghai Auto museum
Shanghai Auto Museum, the first dedicated auto museum in China, is located in the Auto Expo Park of Shanghai International Automobile City. The museum covers an area of 28,000 m2, and its exhibition area exceeds 10,000 m2. With more than 400 million yuan's investment, it was completed on Oct. 24th, 2006, and opened to the public on Jan. 17th, 2007.
As Shanghai's first professional museum that combines history, profiles, technology, and originality of automobiles. Featuring a history museum, a modern technology exhibition hall, a vintage auto collection museum, and a brand culture exhibition hall, Shanghai Auto Museum presents to the public a brand new comprehensive idea. It demonstrates features of the auto industry through autos, and autos' far-reaching influence on human society through their development. It interprets Shanghai's toleration spirit from a neutral perspective. The development of autos has been analyzed here and it offers a perfect place for youngsters to learn about the history, technology and culture about autos.

Collections of Shanghai Auto Museum
It displays around 70 vehicles since the birth of automobiles. These cars cover 22 different brands and demonstrate the important stages during the auto history.
It combines exhibitions of vintage cars, introduction of automobile history and culture, and interactive scientific activities.

Shanghai Auto Museum has five pavilions: History Pavilion, Technology Pavilion, Brand Pavilion, Antique Car Pavilion and Temporary Exhibition Pavilion. The first phase will open History Pavilion and Antique Car Pavilion.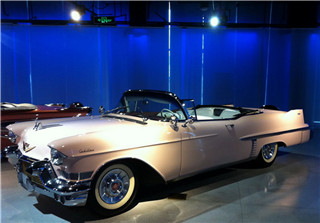 The history hall illustrates the development and significant events of auto history through the exhibition of over 20 vintage automobiles and other displays. In the exploration hall, via pictures, games and multimedia-aids, visitors will get to know the basic knowledge and technical principles of autos, and experience the convenience and changes that auto brings to our life.

Information
Opening Time:9:30 am to 4:00 pm on Saturdays and Sundays.
Stop entering at 3:30 pm. Tuesday to Friday for booked group only.
Closed on Mondays
Admission Fee: 
Adult ticket: CNY 60
Children ticket: CNY 40

Half-price ticket: CNY 30 (children under 1.20 meters, seniors aged at and above 70, servicemen, retired cadres and disabled people by presenting valid certificates)
Group ticket: CNY 50 /person (more than 20 people)
How to Get to Shanghai Auto Museum
Bus routes:
Lu'an Line (terminal station: Zhongtan Road) and get off at Boyuan Road Station before walking for ten minutes.
No.6 Tourist Route at and get off at Shanghai Stadium;
Bei An Line and get off at Cao'an Road Miquan Road Station, then walk a few minutes to the museum;
An Hong Line and get off at South Moyu Road station and then walk 5 minutes to the museum
Subway routes:
Line 11 and get off at Anting Station, get out from the exit to South Moyu Road. Walk down along the road to the south and turn left to Boyuan Road.