Qibao Ancient Town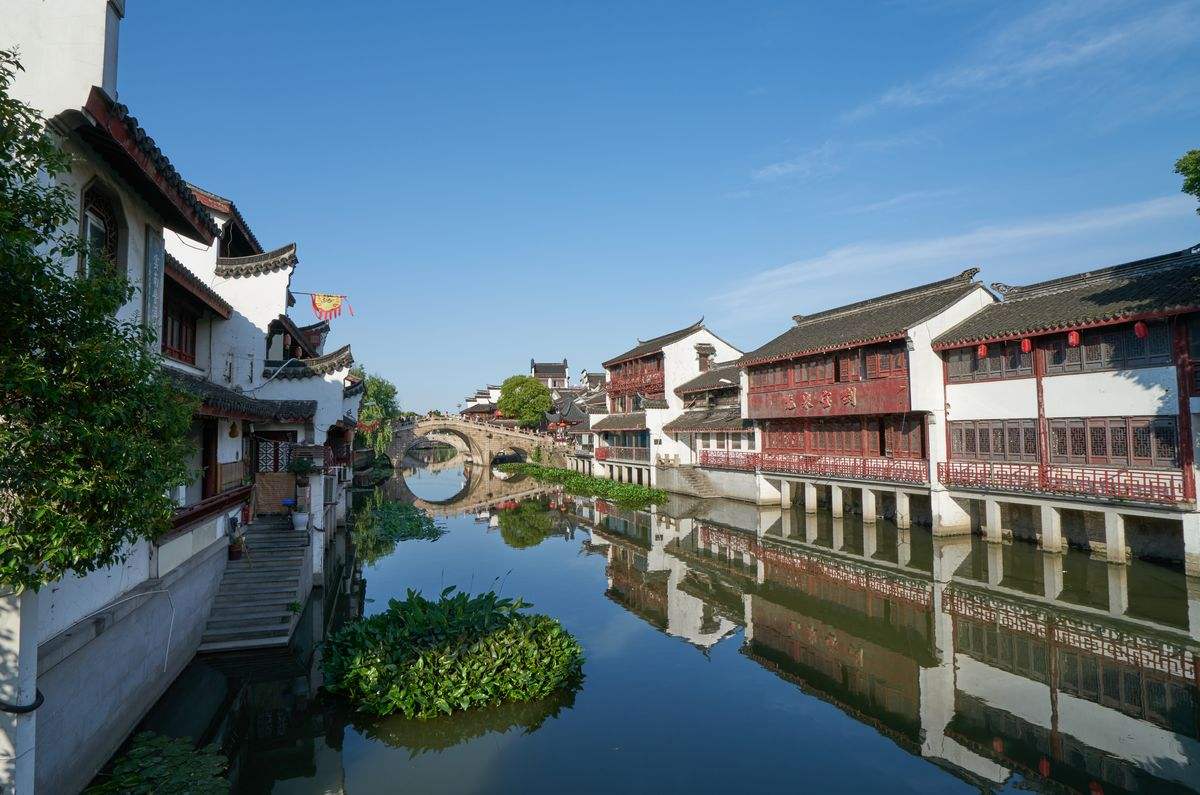 Introdution
Qibao Ancient Town is a historic area of Qibao in Minhang District, located in the western suburbs of Shanghai, Covers an area of 21.3 square kilometres. The town was built in Northern Song Dynasty (960-1126) and grew into a prosperous business center during Ming (1368-1644) and Qing Dynasties (1644-1911). 
Qibao is formation can be traced back to the Five Dynasties and Ten Kingdoms period, to the Northern Song Dynasty. The name comes from the local temple, "Qibao Temple". It is the closest water town to Shanghai The town and is very small about two square kilometers in size and visitors can conveniently walk everywhere. It is crossed by two canals. Along the canals, there are a large number of traditional houses, restaurants and shops.

Today, Qibao is a tourist attraction, in the area known as Qibao Old Town by the Puhui River with traditional Chinese architecture and a number of attractions, including museums and street food. Qibao is known for its speciality cuisine, hong shao rou ("red braised pork"), cooked using a combination of ginger, garlic, aromatic spices, chilli peppers, sugar, light and dark soy and sometimes rice wine.The town was also once the residence of the noted painter Zhang Chongren, a friend of the Belgian cartoonist Hergé, on whom the character Chang Chong-Chen from "The Adventures of Tintin" was based. Qibao is also known for crickets (with a "Cricket House") in the Qibao Old Town area.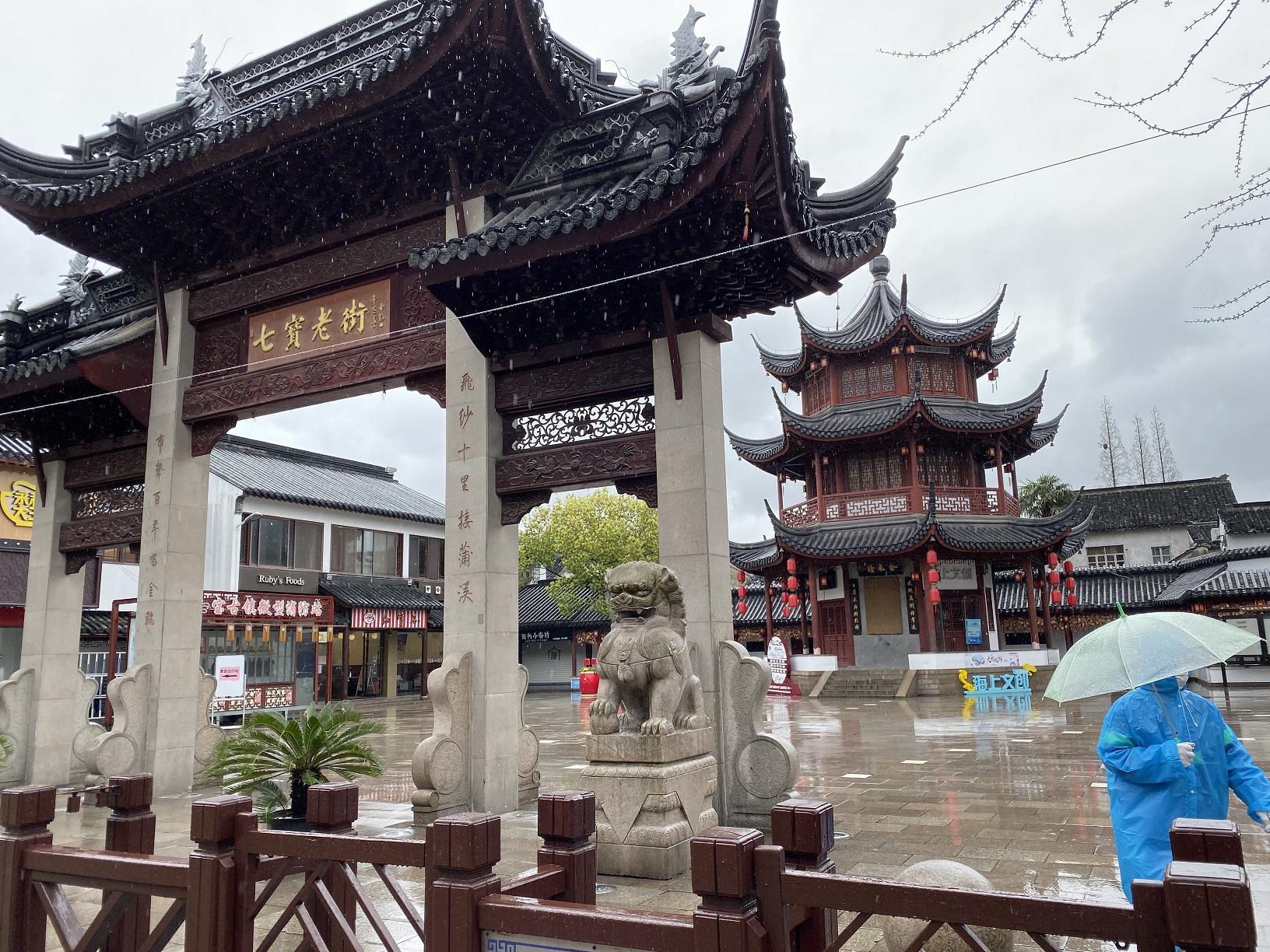 Qibao Old Street
Qibao Old Street is divided into the two sections: the southern street and the northern street. The south street features with local snack. It homes many delicious snacks all over China. The north street is given priority to with tourism souvenirs, including antiques, calligraphy and paintings. Qibao Old Street has become a busy street that combines leisure, tourism, shopping as a whole.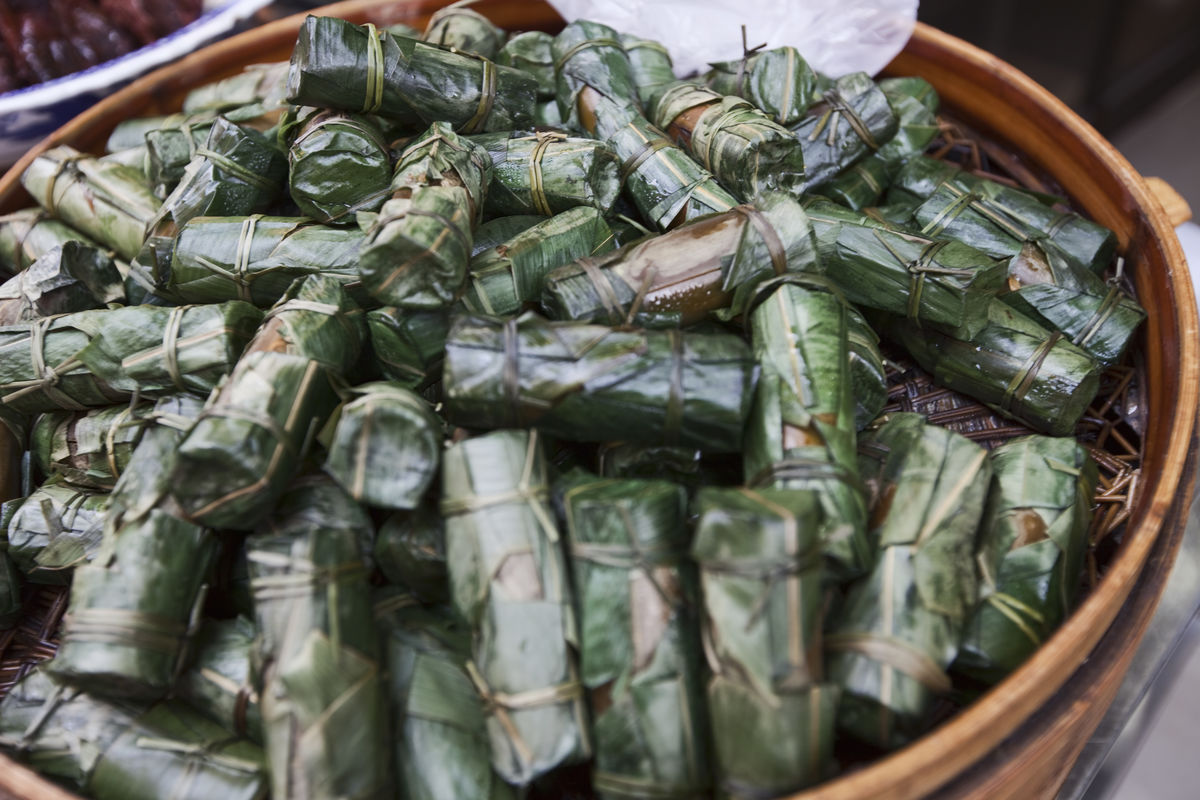 Snacks
When walking around Qibao Ancient Town, you will find a huge range of snacks available throughout the area. These snacks are appetizing and colorful and a very popular feature of Qibao Ancient Town. Different flavoured cakes made from polished glutinous rice 'Qibaogao', Tourists can also find a wide range of other local dishes like Tanghulu ( sugar coated haws served on sticks), Xunlanhamo (smoked toads), Kaohongshu (roast sweet potatoes), Hebao doufugan (dry bean curd in lotus leaves) and much more.

Qibao Ancient Town is an enchanting place, taking visitors back to the older centuries with its local people, architecture, culture and history. A day spent in this unique and historic town will be very rewarding and is highly recommended.
How to get there
You may take Subway Line 9 and get off at Qibao Station, take exit 2 out of the station, walk towards the road junction and take a left turn. The entrance to Qibao ancient town is a huge gate, hard to miss. It takes approximately 30 minutes by metro from Shanghai downtown. Or you can take Bus 87, 91, 92 or 911 to get to the town.

Information
Admission Fee: Free