Jinjiang Amusement Park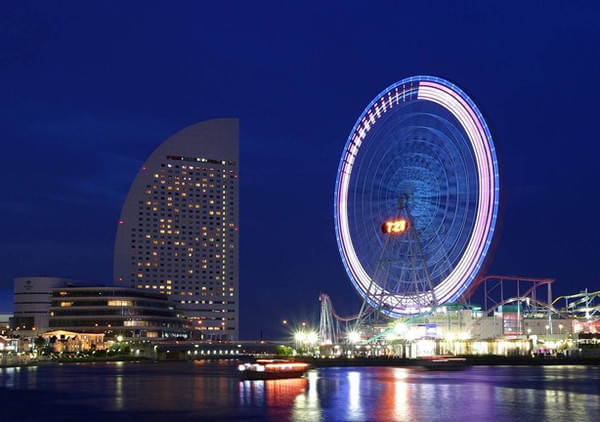 Introdution
Jinjiang Amusement Park is a large amusement park at No. 201 Hongmei Road in Xuhui District, Shanghai, China. Founded in 1984, it is affiliated to the Jinjiang Group.
It is a very modern amusement park that consists of many very interesting items. Providing fun for the whole family, it offers 18 different types of rides. Most were imported from overseas such as an auto-shuttle, a monorail, a whirling wooden horse, a fighter plane, a spinning chair, a lotus pedestal, a UFO simulator, laserquest, and much more. The Water World section offers a number of recreational programs including variable speed skiing, rock and roll skiing, stream surfing, and a massage pool.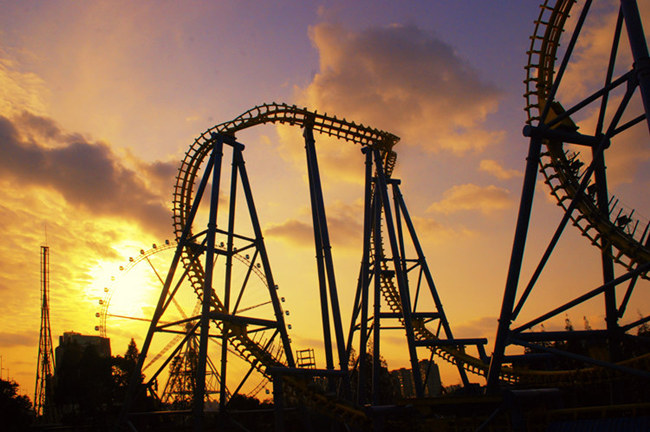 Ferris wheel
Jinjiang Amusement Park is the home of the Shanghai Ferris Wheel, a giant 108-metre (354 ft) tall Ferris wheel. The wheel has a diameter of 98 metres (322 ft), and takes about 20-25 minutes to complete one rotation.
Its 63 passenger cars can each carry 6 passengers who, on a clear day, can see the giant Oriental Pearl TV Tower in Pudong, the Songpu, Fengpu and Xupu bridges on the Huangpu River in the south, and Sheshan Hill in the west.
Construction started in November 2002 and it began operating in May 2003, having cost over 10 million yuan (US$1.2 million) to build.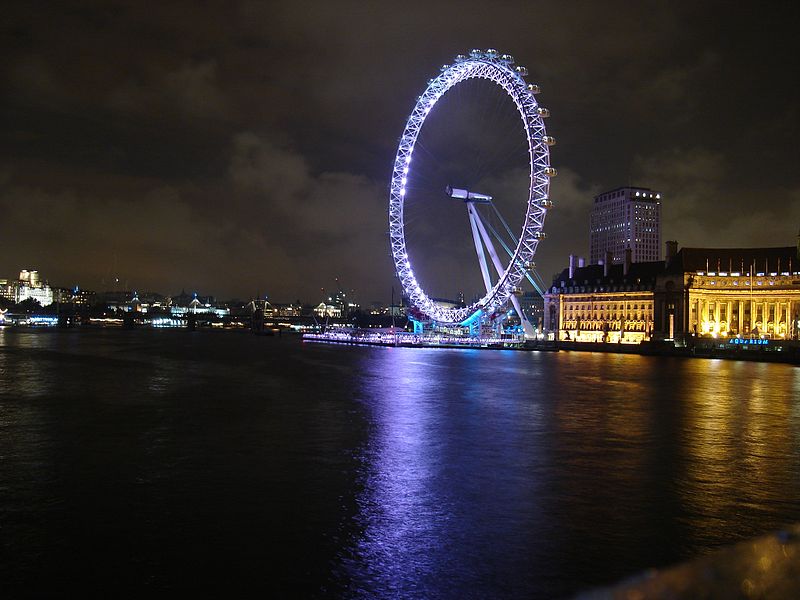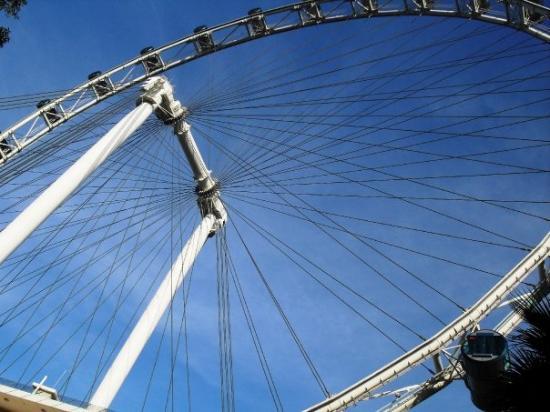 The original Ferris Wheel
The original Ferris Wheel was designed and constructed by George Washington Gale Ferris Jr. as a landmark for the 1893 World's Columbian Exposition in Chicago. The generic term Ferris wheel is now used for all such structures, which have become the most common type of amusement ride at state fairs in the United States.
Since the original 1893 Chicago Ferris wheel there have been nine world's tallest-ever Ferris wheels. The current record holder is the 167.6-metre (550 ft) High Roller in Las Vegas, US, which opened to the public in March 2014.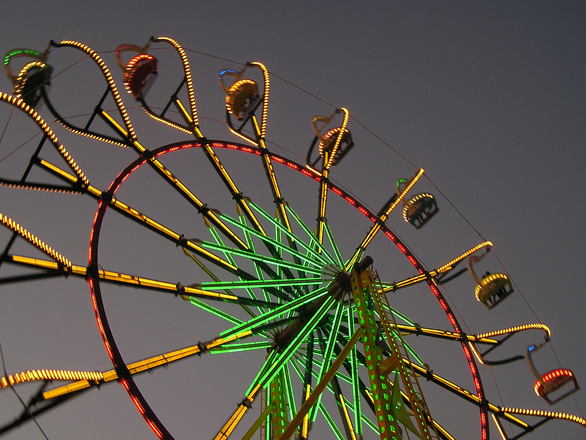 Transportation
The park can be reached by taking Shanghai Metro Line 1 to Jinjiang Park station.
Subway line one, Huhangyong expressway and Huhang railway reach the park directly. As well, more than 20 bus routes have stops set up there.
Information

Location: 201 Hongmei Road, Xuhui District, Shanghai
Transportation: Buses 704, 131, and 50, as well as the Metro line 1

Admission fee: CNY 80 for 6 projects or CNY 50 for 2 projects

Opening Time: 08:45 to 17:00