Jing'an Sculputure Park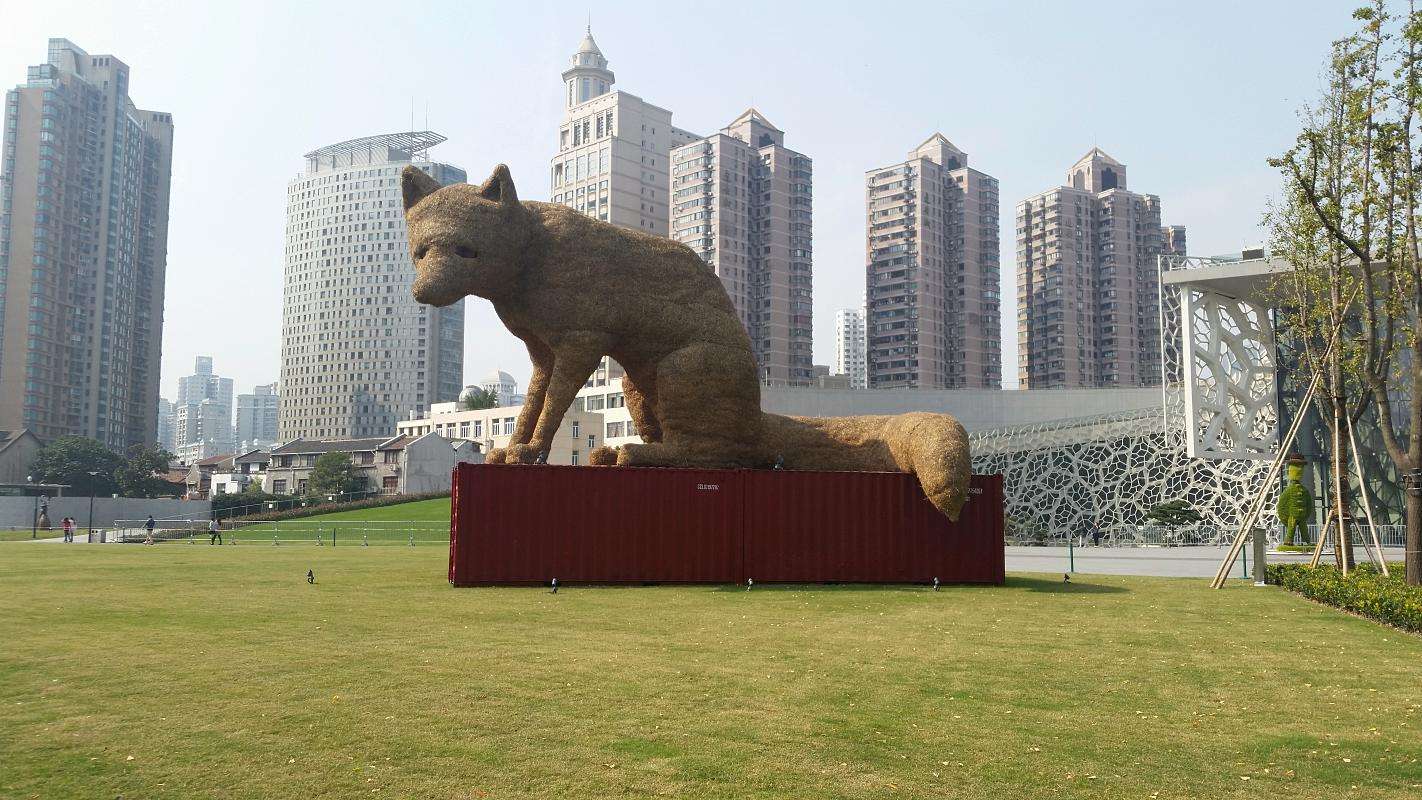 Introdution
Jing'an Sculpture Park is a sculpture park in the Jing'an District of Shanghai, China. This 30,000-square-meter park opened its first-phase section in 2010 at the junction of Beijing Road W. and Chengdu Road N. Adjacent to many residential complexes and office buildings, the park offers a leisurely moment amid the city hustle. It features sculptures from 61 cities.
Inside the Park
Jing'an Sculpture Park is home to more than 300 trees including good examples of gingko, camphor, beech and hackberry. Another 124 cherry trees of various species and 8,500 evergreen day lilies can also be found. The trees divide the park into 12 flower gardens, with about six to seven different colors planted and featured every season.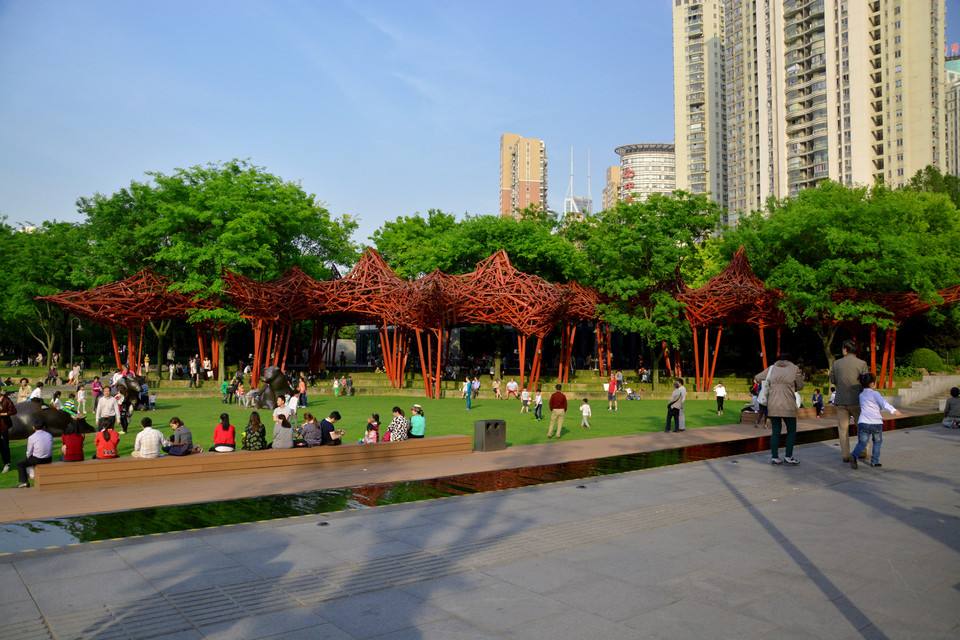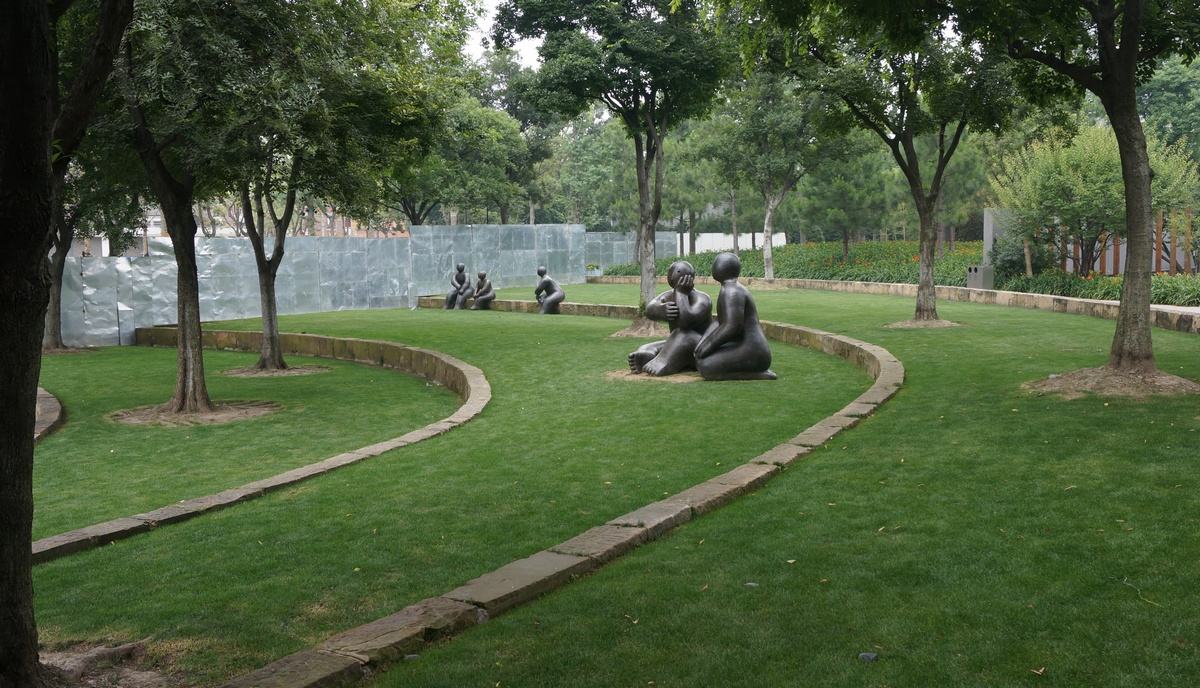 Highlight
The park was opened in 2007 and the sculpture exhibits began in 2010 in conjunction with the World Expo here in Shanghai that year. This outdoor museum is full of large scale sculptures and available for the bargain price of free!
The Urban Fox by British designer Alex Rinsler. At 7 meters high and 8 meters wide, it sits atop a red shipping container. The artist has been quoted as being inspired by the rise in the number of foxes moving into urban areas of Britain from their traditional homes in the countryside. His focus is to promote harmony between animals and humans within the city. The fox's wary expression is meant to convey the anxiety migrant workers feel upon arrival in a big city.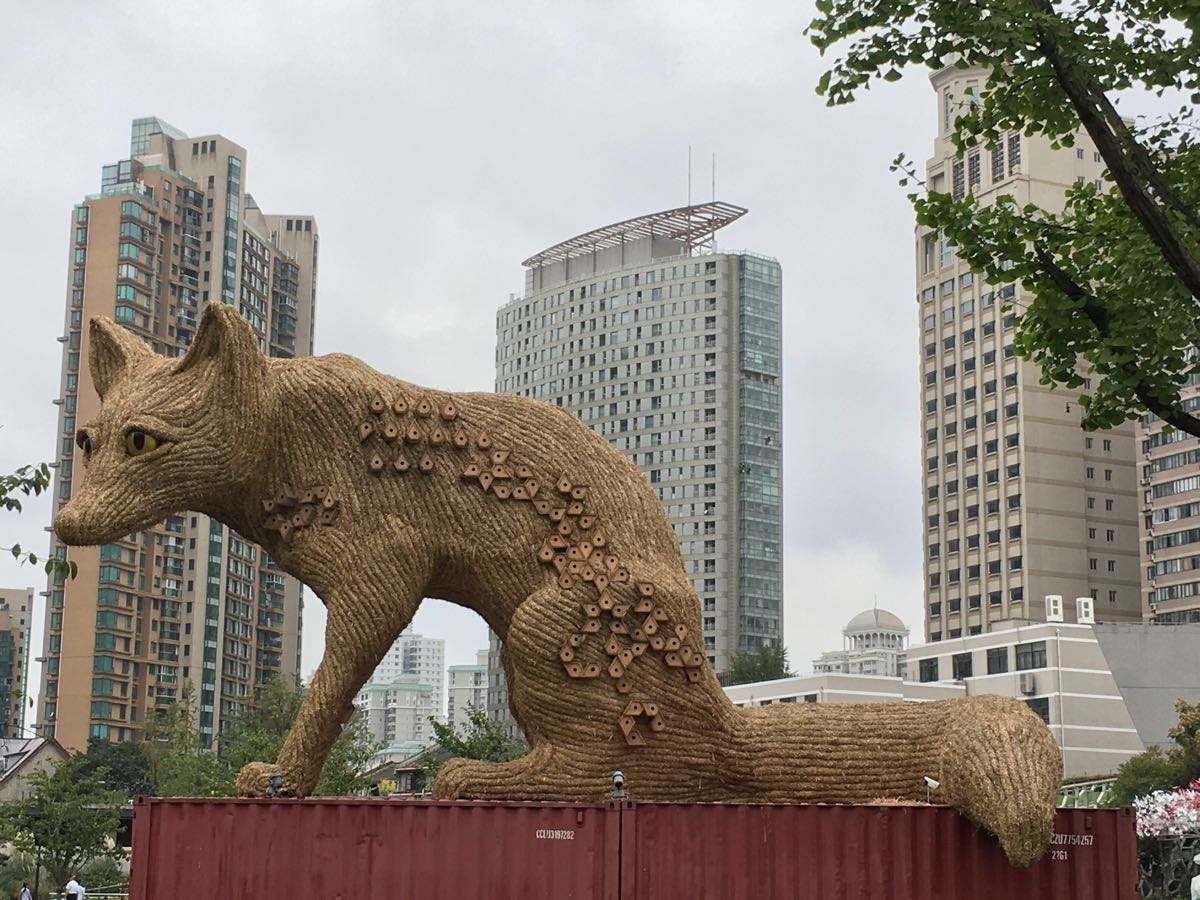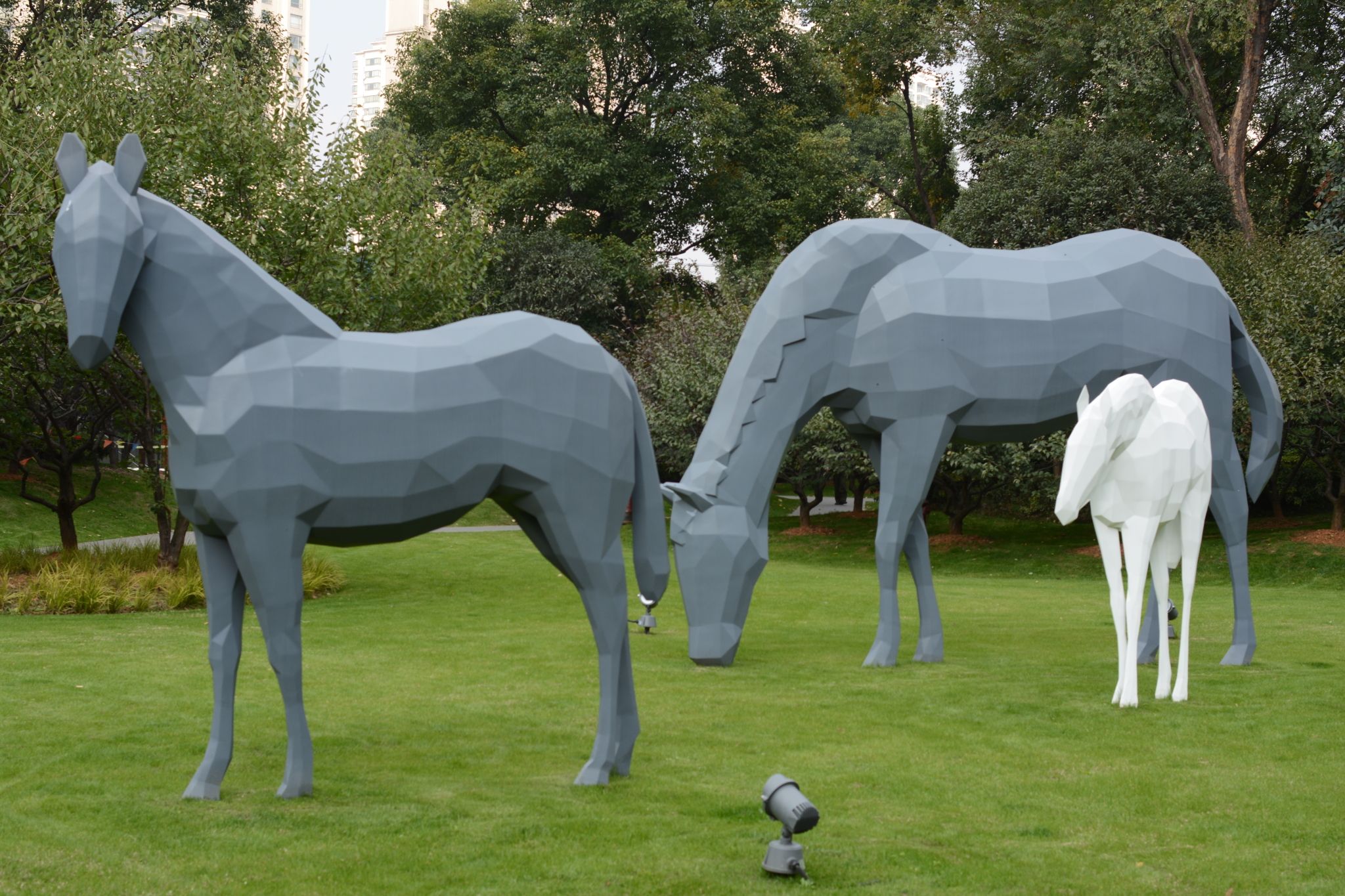 Information
Address: 128 Shimen Er Lu
Nearest Metro Station: West Nanjing Road
Cross Street in English: near Beijing Xi Lu
Opening Hours: 6:00-20:30
Phone: 5228-9562