Guyi Garden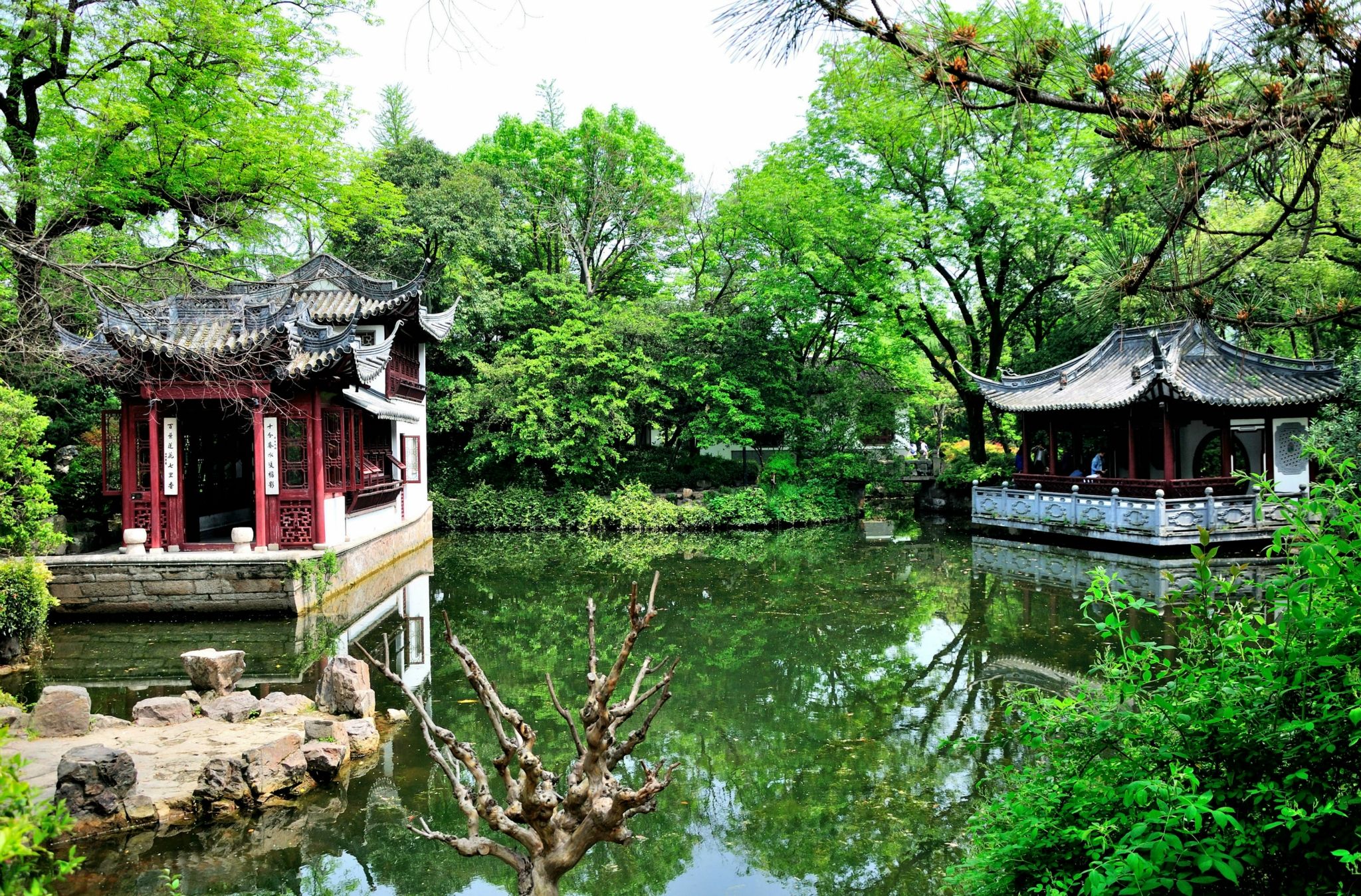 Introdution
Guyi Garden (Chinese: 古猗园; pinyin: Gǔyī Yuán) is a classical Chinese garden in the town of Nanxiang in the suburban Jiading District of Shanghai, China. The garden is located about 21 kilometres (13 mi) from the city centre. Designed in the typical style of a Jiangnan classical garden, Guyi Garden is regarded as one of the five most important classical gardens of Shanghai.
The name of "Yi garden" came from the conception of "stretches of bamboo". Bamboo became the garden's traditional character, which gave you a feeling of green, delicate and simple. Beside the old part of the garden, the Green-And-Clean garden, which has an area of more than 30 mu, was added up to GuYi garden. There're many special and expensive bamboos in this area. Like tortoise-shell bamboo, Buddha's stomach bamboo, phoenix tail bamboo etc. Planted in three or five together, the bamboos can be made in many different styles, which bring the garden's scenery of natural, quiet but tasteful, makes the garden's name and it's scenery in harmony.
History & Background
The garden was originally owned by magistrate Min Shiji during the Jiajing era (1522–1566) of the Ming dynasty. After passing through various private hands, it was extensively re-modelled in 1746, during the Qianlong era of the Qing dynasty. In 1789, the local gentry pooled funds and purchased the garden to serve as the spiritual home of the patron deity of the prefecture, associated with the local City God Temple. The garden then become communal property, and saw the addition of various pavilions and shrines, as well as the opening of shops, taverns and restaurants.
Unique Architectural Style
Pavilions, halls or other buildings of Guyi garden are mostly built beside or across water, which shows a conception of "pavilions and halls are all near water, and there're many buildings, but they don't block hills". The Recluse Hall, the Plum Blossom Hall, the Spring Algae Hall, the Green Mist House and the Willow Belt Corridor are masterpieces of this kind. In these buildings, you can view beautiful sight without worrying about the rains.
These buildings have many types of surfaces and have variable changes in construction. It shows a typical landscape style of South Yangtze River, freely and vividly. They are all sharing a character of Ming dynasty.
The original owner built this garden in order to show a desire of living freely. The famous buildings are the Untied Boat, the Goose Pond, the White Crane Pavilion, the Corner Lost Pavilion and each building had a conception or story, which makes the garden worth to travel.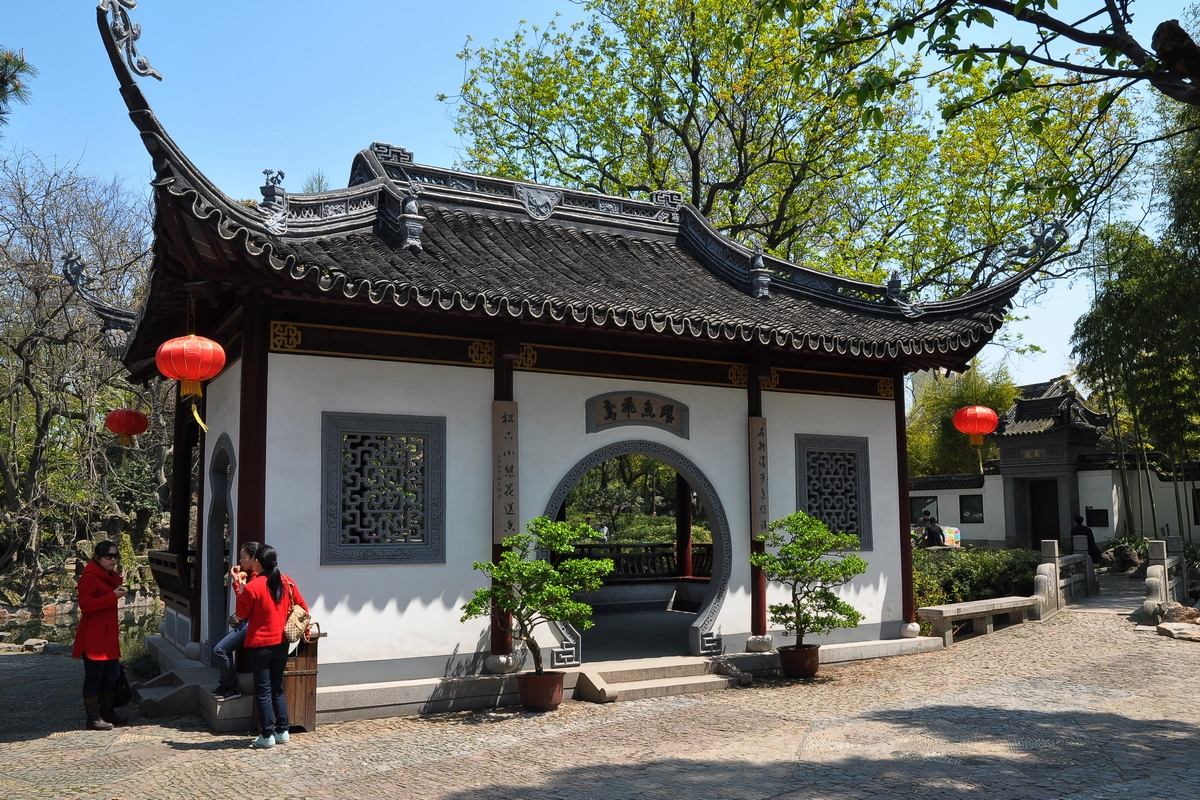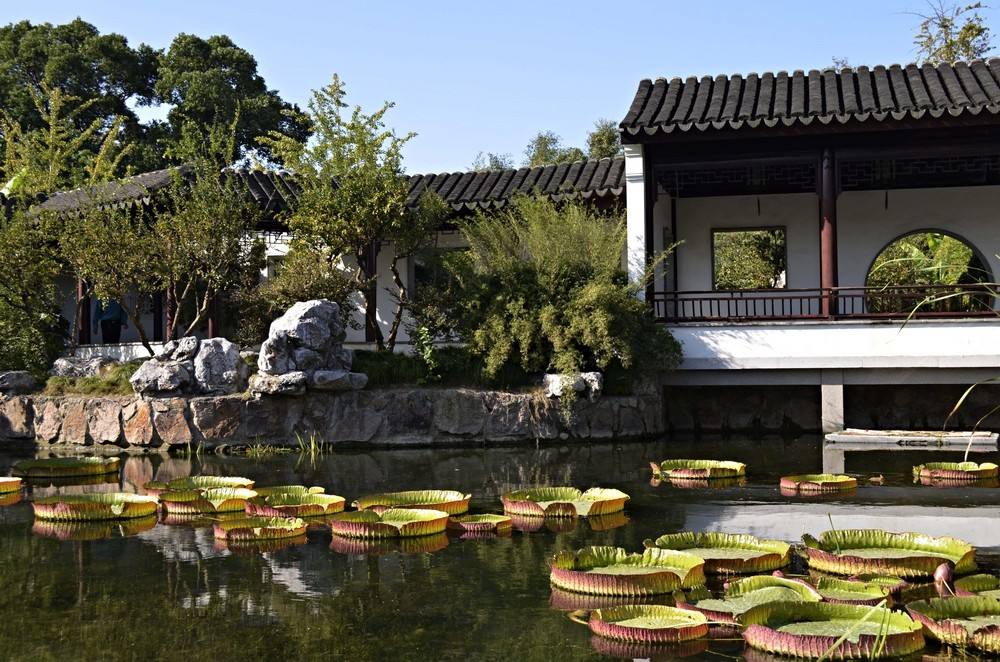 Information
Admission fee: CNY 12
Opening hours: 05:00-18:00 (Apri.1-Jun.30); 05:00-19:00 (Jul.1-Sep.30); 06:00-18:00 (Oct.1-Mar.31)
Transportation
1. 562 Bus (Jing'an Temple – Zhongren Road - Guyi Garden)
2. 517 Bus (Shanghain railway station – Zhongren Road - Guyi Garden)
3. 822 Bus (Jinyuan Road - Zhongren Road - Guyi Garden)
4. A6 Shanghai Tourism Line (Shanghai Stadium - Zhongren Road - Guyi Garden - Nanxiang - Jiading)