Fengjing Water Town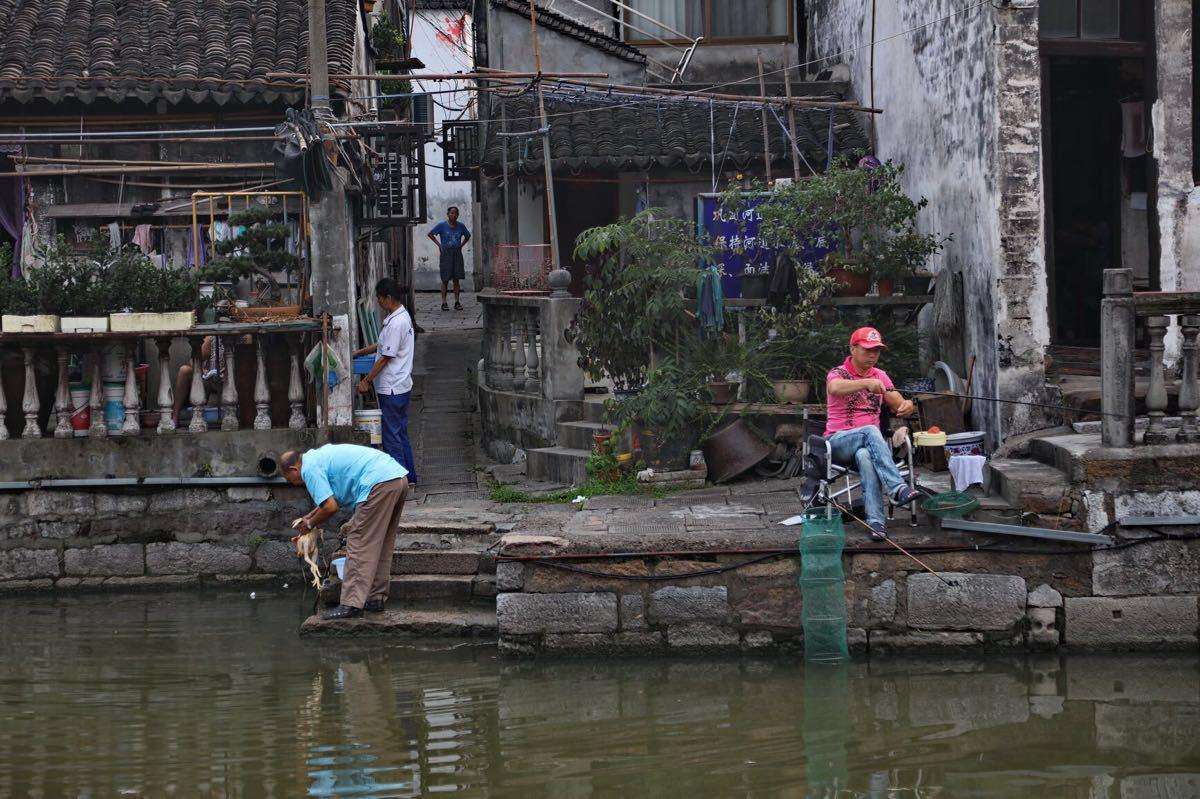 Introdution
Fengjing which has long been known as a typical ancient water town, as well as one of the four most famous towns in the south China. Like other water town favorites Zhouzhuang, Zhujiajao and Tongli.Unique customs, simple and honest folkways, and idyllic scenery have made it a typical waterside township in south China.

History & Background
The time-honored history of Fengjing Town can be traced back to over 1500 years ago when a country fair came into form. In the 12 th year ( 1275 ) of Zhiyuan Reign of Yuan Dynasty, the town of Bainiu (meaning 'white buffalo') was officially established here, which was later renamed as Fengjing Town in the Ming Dynasty. I n the 5 th year of Xuande Reign (1430) of Ming Dynasty, the town, taking the town- river as the boundary, was further divided into a north and a south town which were then subordinate to Jiashan County of Zhejiang Province and Songjiang County of Jiangsu Province respectively. The south town and the north town finally merged in March, 1951, and the unified town was brought under the same jurisdiction of Songjiang County . In October of 1966, the town was incorporated into and placed under the jurisdiction of the neighboring Jinshan County , which on May 12, 1997, was finally transformed into an urban district. In September of 2005, Fengjing Town was nominated as the only Chinese Famous Historical and Cultural Town within Shanghai Municipality by the Ministry of Construction of PRC and State Administration of Cultural Heritage , and was appraised as one of the National Model Towns of Public Health and one of the Advanced Townships in Building Civilized Townships in China by the Office of National Patriotic Health Campaign Committee on December 27, 2005.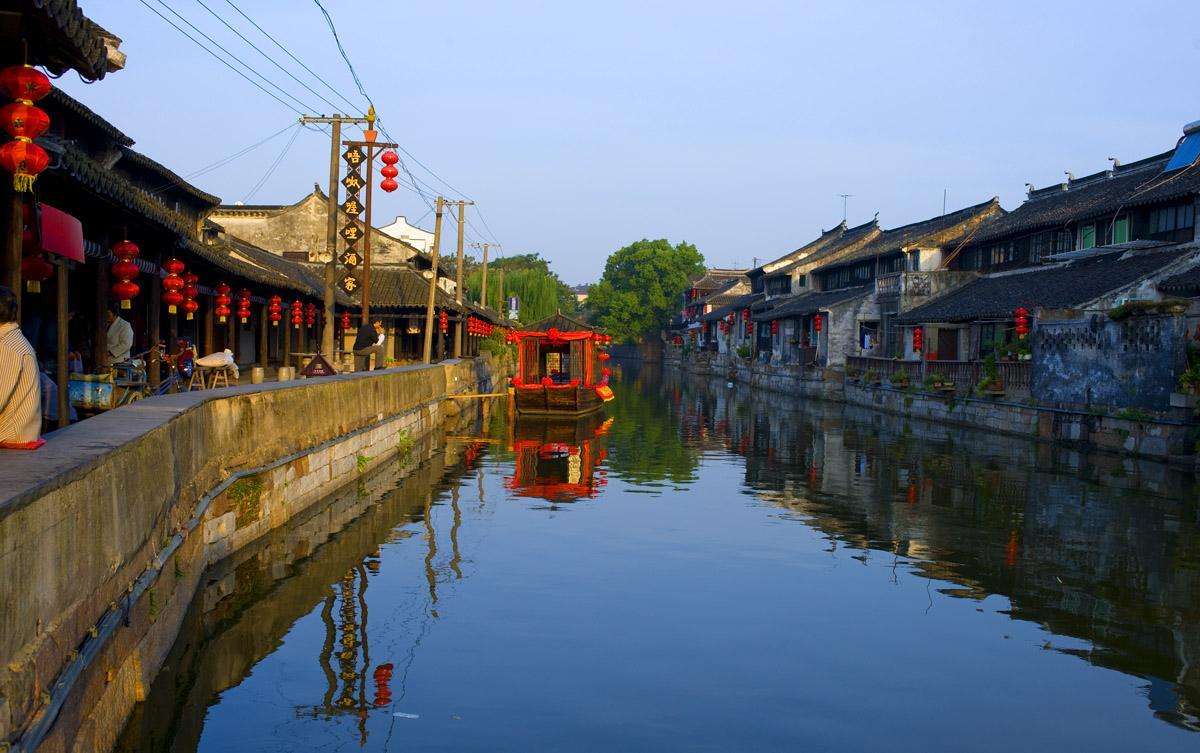 Highlight
As an ancient town with over 1500 years of recorded history, Fengjing Town first became known as a country fair during the Song Dynasty, and in Yuan Dynasty, the town was officially established, with its territory covering the land of once glorious Wu and Yue States. Fengjing Town has always been a town typical of water-rich elements south of the Yangze River , as her many bridges, many temples, many celebrities and many lanes clearly reveal.In the town, one will see many buildings,of which most are of the Ming and Qing style. There are some features:First,ancient gallery,the most humane Jiangnan typical building -- gallery(古长廊).which is full-length 268 meters.We can use two words highly summarized corridor effect which is raining not wet shoe, summer does not open an umbrella.It to local residents and visitors to bring a lot of convenience.Second ,eastern Fire Council(东区火政会),there will see a memorial Fire Hero tower and other historical print. Third you can appreciate farmers,paintings, Ding Cong's cartoons(丁聪漫画陈列馆)), Cheng Shifa's (程十发祖居)Chinese paintings and famous go-player Gu Shuiru's. These international influencing arts and works can be seen in a town, it is really a rare regional culture phenomenon in China.Fouth Fengjing important Taoism resort destiny church(tianmitang 天命堂) and temple(shiwangmiao施王庙).Fifth the park(sanbaiyuan 三百园), the embodiment of ancient architectural style which is very beautiful.Last every year in late September, wedding "similar to Fengjing, embracing all life " as the theme, 20 couples will experience Jiangnan folk wedding(水乡婚典). So much of the scenery will never let you Disappointment.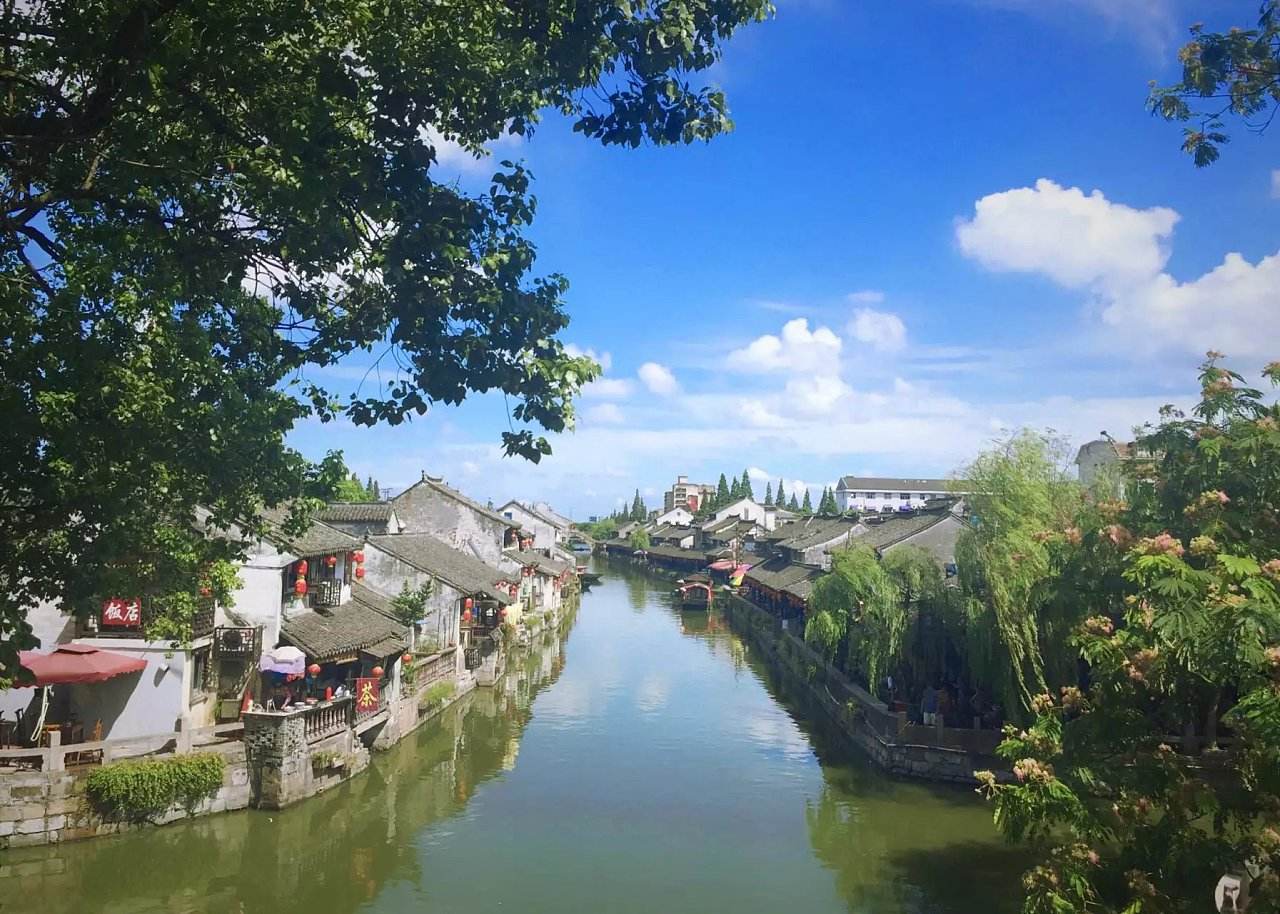 Last surpurise.Four Treasures of Fengjing: yellow rice wine, Fengjing braised pig's feet, zhuang yuan cake or "scholar cake" and tian xiang dry bean curd.
Culture of the Fengjing Ancient Town
Fengjing is a magic place nurturing great minds. Altogether 639 notables have been recorded in her history since the Tang Dynasty, and among them, there are 3 Number-one-scholars who passed the imperial examinations in ancient China, 53 successful candidates for the highest imperial examinations, 125 provincial graduates and 235 cultural celebrities;moreover, the late Zhu Xuefan, former Chairman of the Committee of National People's Congress, Ding Cong, the contemporary cartoonist and Cheng Shifa, the traditional Chinese painting master, are all natives of Fengjing. With its rich resources, Fengjing has been breeding, developing and inheriting her cultural legacies in architecture, religion, folklore, and food. Fengjing is a historically famous town, renowned for her numerous old bridges and lanes, and the work to protect and develop the ancient part of the town was launched in early 2003. What's more significant, a number of farmer painters reside in Fengjing, which is home to Chinese folk paintings and the very cradle of Jinshan farmers' paintings. On May 1, 2006, the much anticipated Jinshan Farmers Painting Village was opened to tourists.

Information
Opening Time: 08:00—16:30 (close at 17:00 from May to September)
Admission fee: CNY 50 (access to Fengjing Ancient Town)
CNY 30 (access to the Peasants' Painting Village)
CNY 68 (access to all sight spots)
Transportation
1 driving route:
Shanghai visitors -- the Shanghai-Hangzhou high-speed go A8 segment, to exit toll station down along the indicator drive 2 minutes to reach the town; the car to the town at the entrance to the parking lot.
The South visitors -- the Shanghai-Hangzhou high-speed and 320 National road;
The North visitors -- high speed for A30 in A8 to to export one kilometer.
2 The bus route:
Shanghai city subway line Jinjiang Park Station, to the southwest of auto station by " Feng Mei line " ( full speed for 45 minutes, 11 yuan fare ) directly to the Fengjing pailou, sit " in road " or " Fengjing -- new Bang " car ( 2 yuan fare ) in the village at the junction of.
Other: Center of shop of 10 thousand body, Hongkou football field every day shuttle bus directly to the scenic spot.