1933 Creative Hub
Introduction
1933 Creative Hub,this refurbished former slaughterhouse is aiming to be Shanghai's new "Creative Hub". Current tenants include a fancy Jade Garden restaurant, a wine bar and an American Apparel store. More luxury boutiques and restaurants are slated to open soon.
History & Background
It is located at Hongkou district, was the biggest abattoir in east Asia, after the complete renovation in 1933, it became a landmark building complex in Shanghai, and Shanghai 1933 became the name of this place, from Abattoir to Arts and Creative Hub, Shanghai 1933 is a legendary place.

In 1893 (Guangxu 19th of Qing Dynasty), Shanghai Municipal Council built the public abattoir at No 10 Shajing road at Hongkou.Aug 1919, English built their abattoir not far from their concession to kill cattle.
In 1937, this place was occupied by Janpanese.
In 1945, Chinese got victory in the war, and took over it.The buildings at Shanghai 1933 area were created by architects from America, Holland, Germany, England, China Hongkong and Macao. The main building is surrounded by city moat, square outside and round inside.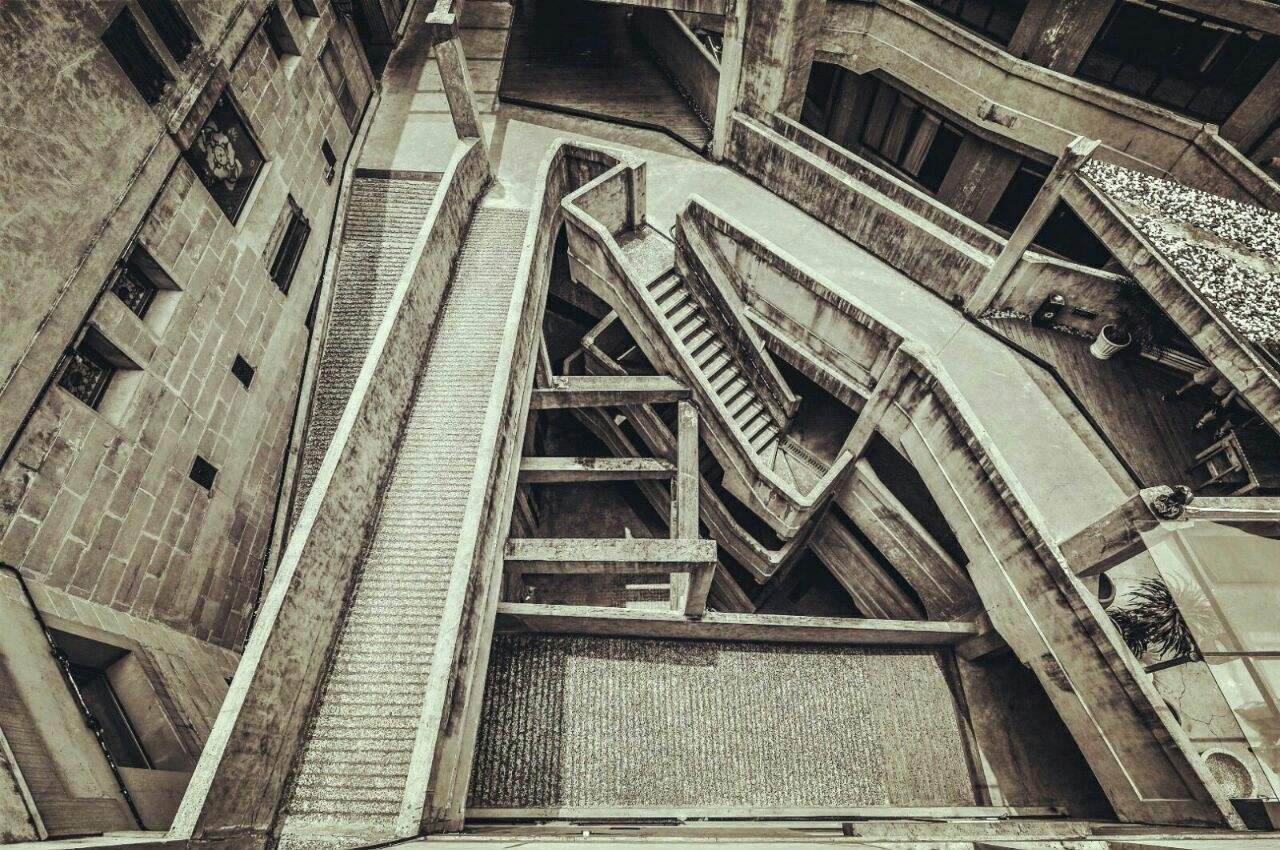 Architectures
Located at the north end of the Bund, 1933 is a bit of a trek.The space is five-floors of maze-like, concrete corridors, ideal for art galleries, performance spaces, creative offices, paintball... uh... hide and seek... kick the can. The main building is girderless floor construction, so it is supported by more than 300 huge umbrella-type pillars, it is one of a typical characters of this building.Gallerybridge is another typical character of the building, rotative gallerybridges constructed variegated spaces, it is a favourite place for many photographers.
When walking through 1933, you definitely get a creepy, slaughterhouse vibe in places (one of the walkways is called Cattle Road), although the overwhelming aura of death has been replaced with cool tunes playing overhead while you window shop and explore. The very top levels of the main building must have been the place where the cows were slaughtered (I'm guessing), and it's been transformed into a large open space for concerts. So far it's been used for cooperate events and product launches (check the official webpage for 1933 for the specifics), but it's got the capacity for large theatrical shows.Restored to its former art deco glory at a cost of RMB100 million, 1933 has already managed to attract the likes of leading multinational brands such as Apple, Omnicom, American Apparel, and the Ferrari Owners Club to base their operations there.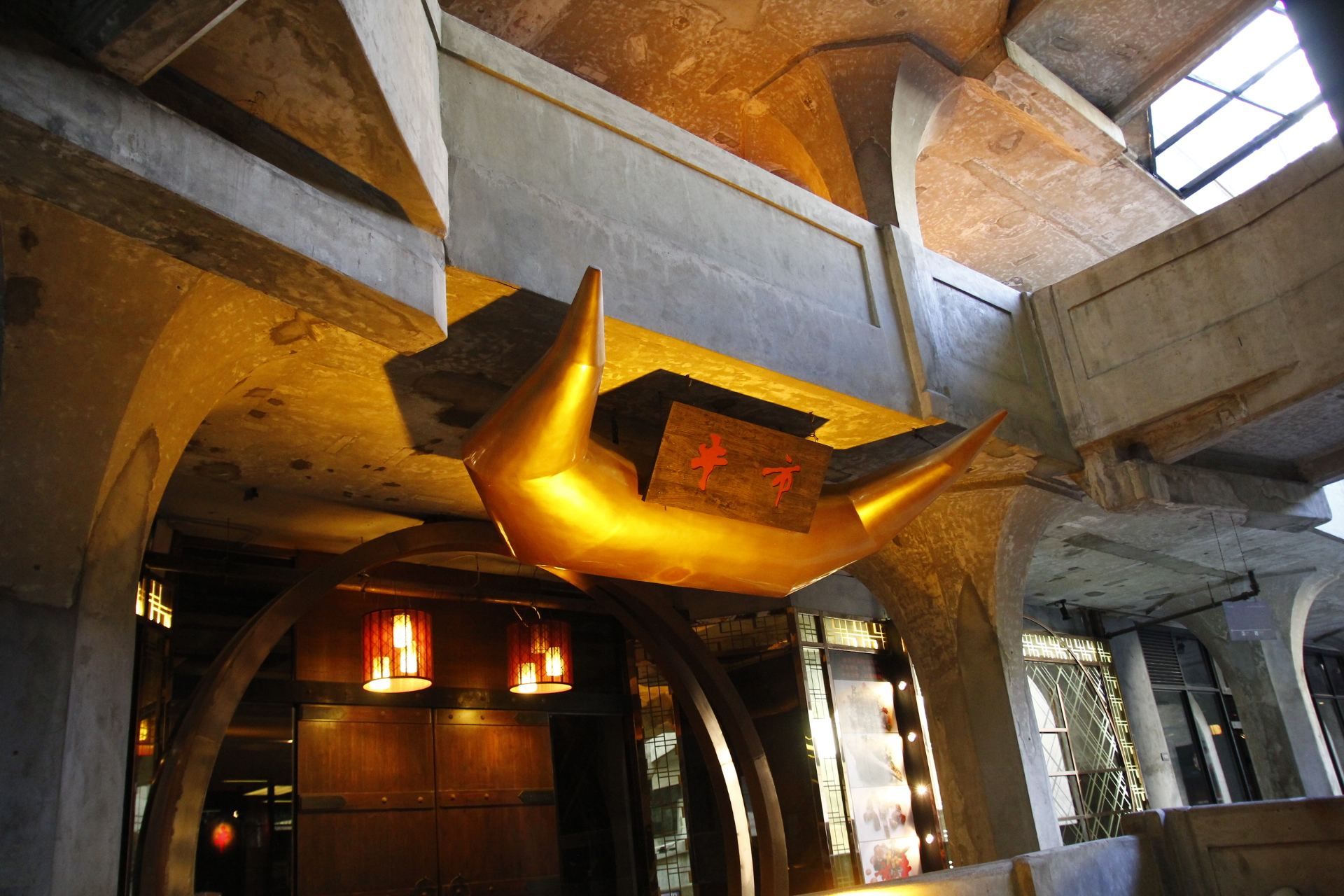 Additional
The combination of history and the era of the collision, fashion and architecture, art and design masterpiece shine 1933 unique charm everywhere manifest.1933 extraordinary space, wonderful experience, and brought together a variety of creative elements, will lead the new trend of fashion creative.
Information
Address:10, Hongkou District, Shanghai
Opening Time:9:00—22:00
Admission Fee: (Adult/child) Free
Transportation
Subway routes
Metro Line 10, Line 4 get off at the Helen Road Station
How to get there
Take bus 854 get off at Liyang Lu Zhoujiazui Station
Take bus 13, 145, 17, 220, 510, 6, 854 to Zhoujiazui Xinjian Road, walk 326 meters