Zootopia takes shape at Shanghai Disneyland
Post Date: 2020/06/11 15:25
Share to: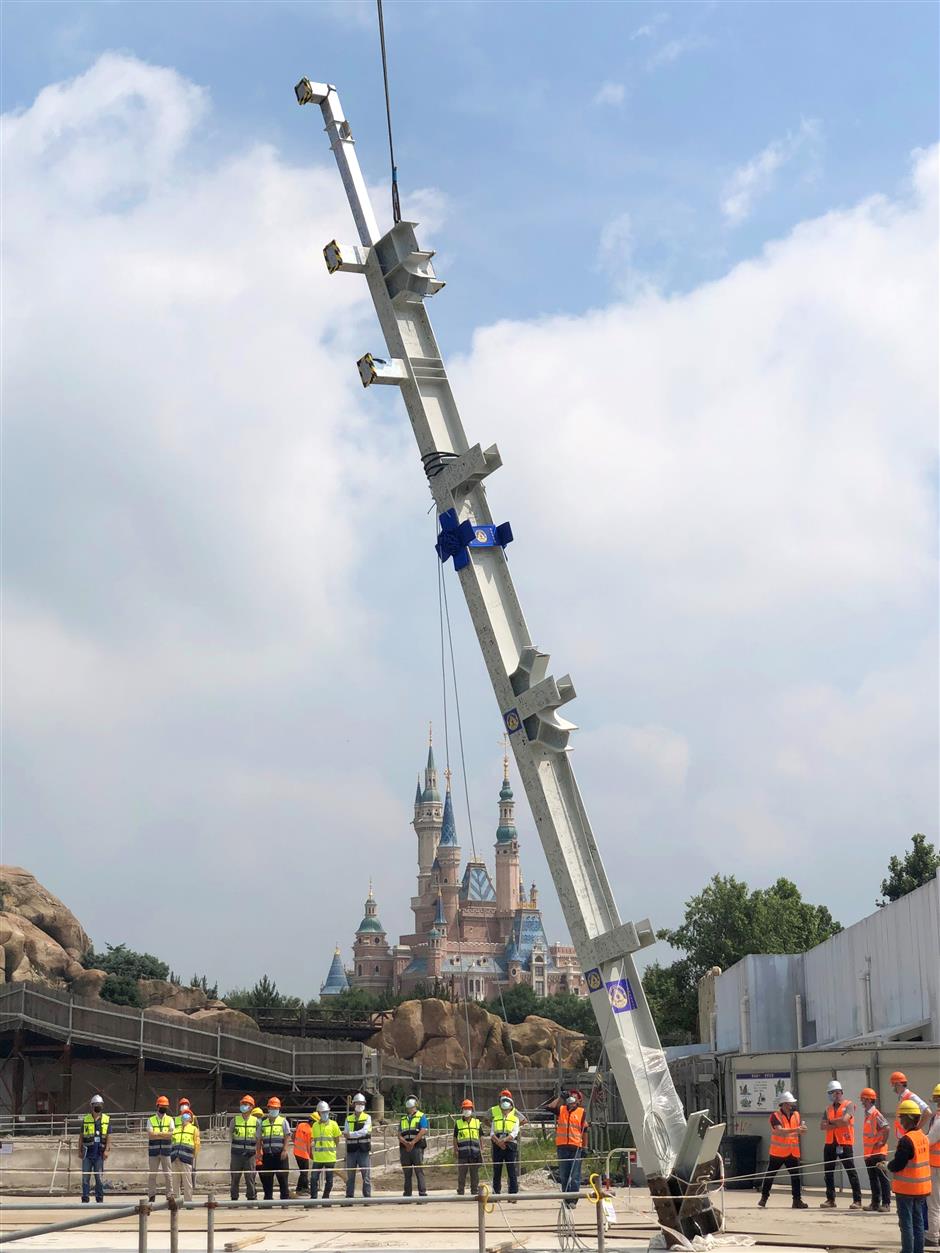 The first steel column of Shanghai Disneyland's Zootopia-themed Land was installed on Monday.
Main construction began in December, with piling work completed earlier this year to strengthen the foundations of the buildings that will line the new land's streets.
Once completed, it will be the first Zootopia-themed land at any Disney park, and the eighth themed land at Shanghai Disneyland. Visitors will be able to immerse themselves in the mammalian metropolis of Zootopia with new entertainment, merchandise, food and beverage and a new major attraction that blends Disney's storytelling and state of the art technologies to bring the movie and its characters to life, according to the company.
Before installation, the steel column was signed by leaders and representatives from the resort, the administrative commission of Shanghai International Resort, Shanghai Shendi Group and Walt Disney Imagineering, which is responsible for the design and development of the new themed land.
"Today's Zootopia construction milestone brings us another step closer to the beloved Zootopia story and characters coming to life in Shanghai," said Joe Schott, Shanghai Disney Resort president and general manager.
"We are always looking for new ways to delight and entertain our guests here in Shanghai with unique Disney storytelling and magical experiences. The steel column installed today is an integral part of our new land which is sure to offer incredible adventures to our guests for years to come. We have every confidence in our continued success and are looking forward to creating even more excitement and bringing many more unique Disney stories to our guests."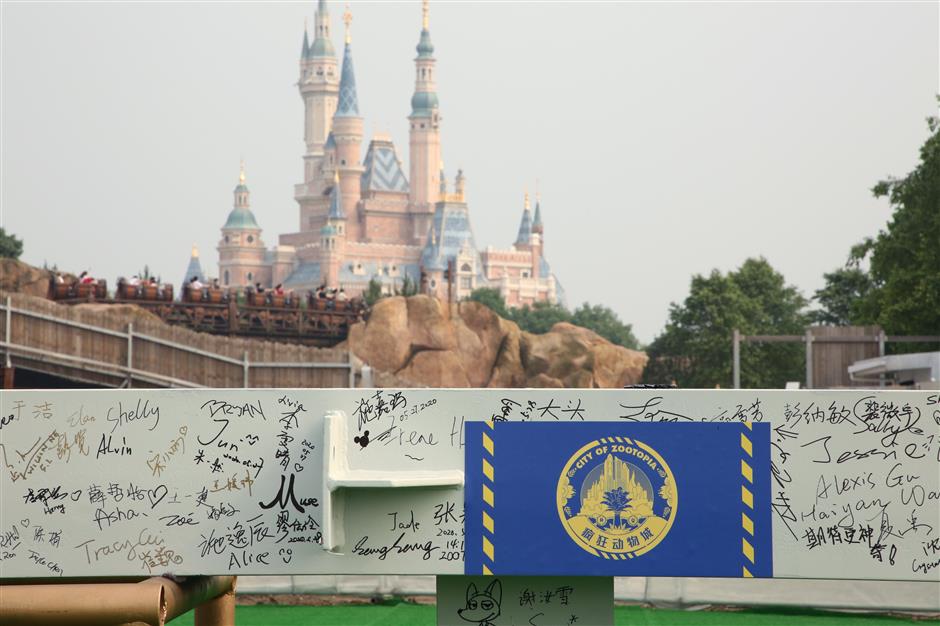 Shanghai Disney Resort staff were among those who signed their names on the first steel column.

Source: SHINE
Editor: tianshengjie

Tip: Hassle-free Shanghai Guided Tours recommended by Shanghai Private Tour during the COVID-19

Due to safety concerns over the Covid-19 virus, Shanghai Private Tour hand-picked some Shanghai City Tour with the Shanghai Dysney Land Park as below for your reference to make sure that you will travel safely during Covid-19 in Spring. We provide Shanghai Dysney Land Park Tickets Booking Service and Car Rental Service as well.
Shanghai Vacation Packages: 2-Day Shanghai Family Tour & Disneyland Park Tour from US$140 P/P (The Bund, Shanghai Tower, French Concession, Old Snack & Food Street, Disneyland Park)

Shanghai Tour Packages: 4-Day Magic Tour with Disneyland Park from US$247 P/P
(Shanghai Museum, Yuyuan Garden, Nanjing Road, The Bund, Shanghai Disney Park, Zhujiajiao Water Town)


Shanghai 1 Day Tour: Shanghai Family-Friendly Day Tour of Disneyland Park from US$67 P/P
(Shanghai Disneyland Park)