Cruise leaders' choppy water challenges
Post Date: 2017/11/03 18:05
Share to: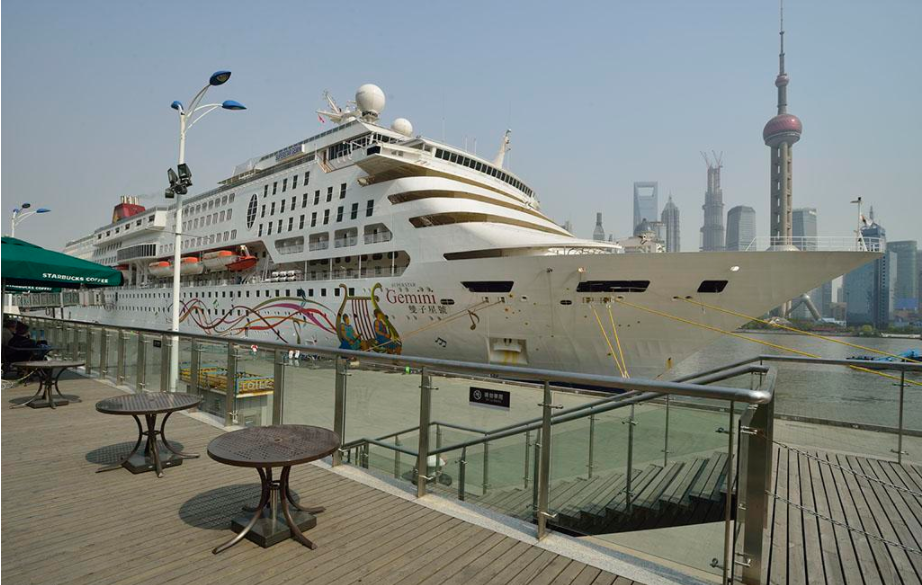 BAOSHAN in northern Shanghai has been in the spotlight again as cruise industry leaders met to discuss the growth potential of the China market.
The Seatrade Cruise Asia Pacific conference, which began yesterday and will continue until tomorrow, hopes to combine travel agent training with a dedicated social program to maximize networking opportunities.

Top executives from the world's major cruise lines, government officials and cruise industry stakeholders have been focusing on China's impact on regional and global cruise markets. Discussing the challenges in China's cruise industry in a series of conference sessions was also on the agenda.

Sponsored by Baoshan District government, Wusongkou Cruise Terminal and Shanghai International Cruise Business Institute, the session also discussed ways to tap the potential of China's cruise market and strategies to develop the Shanghai Cruise Industry Zone in Baoshan, the first in China approved by the National Tourism Administration.

"With a population of 1.3 billion and a current market penetration of less than 1 percent cruising, the numbers stack up for a bright future for China," noted moderator of the session Mary Bond, editor of Seatrade Cruise News. "It will also be interesting to see how long before Chinese travelers start cruising in large numbers beyond Asian waters. This could also be a game changer for the global industry."

A number of industry leaders with major cruise brands will participate and give speeches. Ahead of the session, delegates were invited to visit either the Shanghai Wusongkou International Cruise Terminal or the Shanghai Waigaoqiao Shipbuilding Yard and Huarun Dadong Dockyard yesterday.

Main topics included the market overview of China and Asia Pacific with discussions on how China's Belt and Road initiative will change the global cruise travel market and how to achieve a sustainable market growth in North East Asia. Participants also spoke about the development of the shipbuilding sector in China, technical supply and port infrastructure and development in Asia.

A travel agent training day was also held during the congress to improve the service of cruise agents.

It is the second time for Baoshan to host the Seatrade Cruise Asia Pacific conference. The 2016 Seatrade Cruise Asia Pacific Congress was held in the northern district for the first time.

Remarks from major industry figures:
Andrew Williams
General manager Seatrade and group director UBM EMEA
The cruise industry in China is currently experiencing growth like no other country. This growth is represented by the vast increase in passenger numbers, which saw 2.1 million passengers travel from China (a 99 percent increase from the previous year).

Liu Zinan
Chairman of CLIA North Asia President of Royal Caribbean International, North APAC & China
Royal Caribbean actively resonates the Belt and Road initiatives with its global coverage including many Belt and Road countries such as Vietnam, the Philippines, Singapore, Malaysia, Russia and Greece. It also aims to drive the economic development and non-government communications between the homeport city and the destinations.

Fan Min
Chairman of SkySea Cruise Line
As a domestic cruise brand, the SkySea has been practicing the Belt and Road initiatives. The cruise liner has transported over 300,000 Chinese passengers to South Korea, Japan, the Philippines and Vietnam, as well as served foreign passengers from over 30 countries and regions to enjoy the Western and Chinese cuisines, services and activities.

Mario Zanetti
President of Costa Group Asia
Two new Costa ships will arrive here in 2019 and 2020 to provide Chinese consumers brand-new cruise experience. With the injection of new blood, we are poised to upgrade the consumer onboard offerings with a focus on delivering the most delightful cruise experiences.

Roger Chen
Chairman of Carnival Corp China
We proposed to establish an overall and high-quality cruising industry ecological system by actively driving cultural communications, developing the market potentials, creating differentiated products and customer experiences, expanding sales channels, as well as optimizing the related legal systems.

David Herrera
President of NCL China
The China cruise market is now within the environment created by policies from the Belt and Road initiative. Adhering to the concept of cooperative development advocated by the initiative, Norwegian Cruise Line, in tandem with industry partners, will embrace a new era of quality in China and Asia-Pacific markets.

Chen Yingming
Executive vice president with China Ports & Harbors Association
The association will carry out researches among Chinese port operators and encourage new policies on cruise routes, supplies and tickets. The port operators should conduct cooperation on investment and improve the industry environment. New destinations can be developed especially in East Asia and Southeast Asia.

Zheng Weihang
Executive vice president and secretary general with Chinese Cruise & Yacht Industry Association
The CCYIA will help to expand new routes across Asia, as well as to inland rivers for the next decade of China's cruise liner industry. A blacklist scheme can be developed to resist those who disturb the cruising market. Cruise companies are encouraged to develop together to drive the healthy and long term development of the industry.

Huang Ruiling
President of MSC China
The 13.8-ton MSC Splendida cruise liner will set off on its China voyage season from Wusongkou cruise liner port in May 2018. Before sailing to Shanghai, the luxury cruise liner will take around 3,000 passengers from Dubai to the Baoshan port. Sitting at the conjunction of the "21st Century Maritime Silk Road" and the Yangtze River Economic Belt, Shanghai is expected to attract more major cruise liner companies and become a cruise liner tourism hub.
There are some popular tours including Shanghai Cruise Port:
https://www.tripstoshanghai.com/tours/show/shanghai_highlight_day_tour_from_cruise_port_with_round_way_transfer.htm
https://www.tripstoshanghai.com/tours/show/shanghai_cruise_port_transfer.htm
https://www.tripstoshanghai.com/tours/show/2_days_shanghai_excursion_tour_from_cruise_port_with_round_way_transfer.htm

Source: SHINE