Bazaars flourish around Shanghai this spring
Post Date: 2020/05/09 14:41
Share to:
Several weekend bazaars are open for business in the city these days. Various promotional activities are held to stimulate the consumer market.
They not only offer delicious food, household goods, clothing and accessories, but also cultural and art workshops plus interactive activities for families with children.
The weekend bazaar at the Bund Finance Center has a total of 45 snack stalls featuring food with both Chinese and exotic flavors. Visitors can have a taste of authentic cheeseburgers, Chinese beef noodles, Australian wine and creative roast-corn ice cream.
Meanwhile, pet lovers will have opportunities to talk to professional pet trainers and experts. There are also outdoor activities like yoga, jazz concerts and film screenings.
Bazaar was originally a public market district of a Persian town. From Persia the term spread to Arabia, Turkey and North Africa. Chinese borrow the term to refer to fairs where a variety of things are sold and visitors can fine tune their bargaining skills.
Other bazaars around Shanghai include one on Liuhe Road near the Shanghai No.1 Department Store where visitors can buy fruits and flowers in delicately designed containers as well as fashion accessories.
The Daxue Road bazaar in Yangpu District has a nice variety of college essentials for students and young graduates.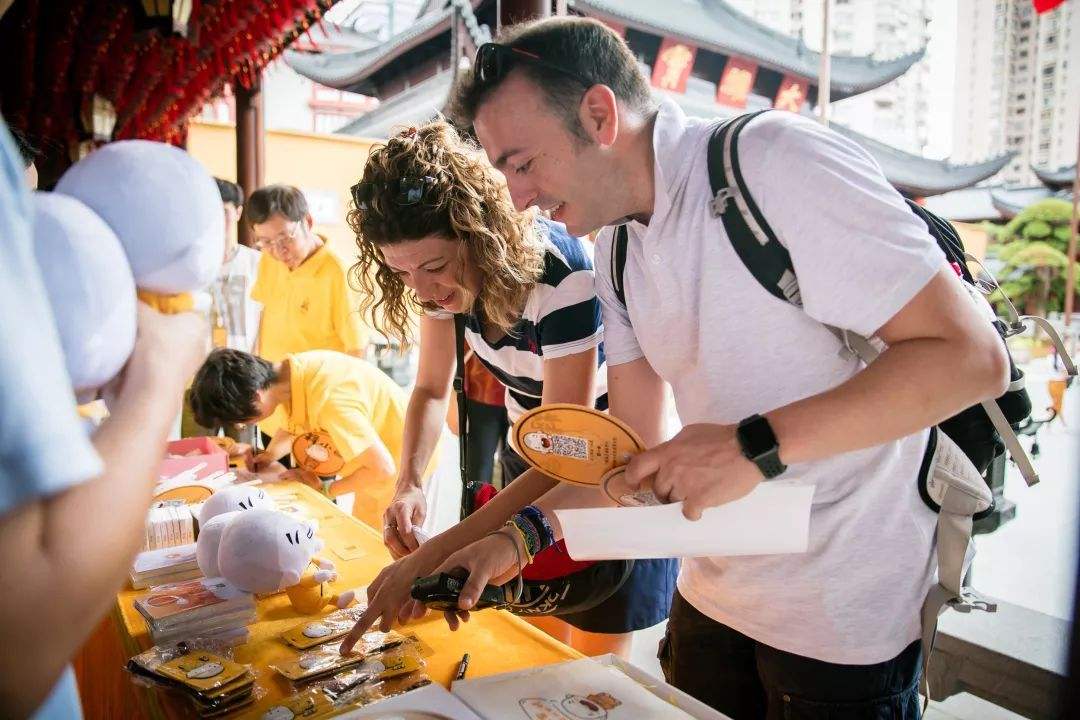 Source: SHINE
Editor: Zhang Liuhao

Tip: Hassle-free Shanghai Guided Tours recommended by Shanghai Private Tour during the COVID-19

Due to safety concerns over the Covid-19 virus, Shanghai Private Tour hand-picked some Shanghai Tour around the Bund Area & Yuyuan Bazaar in the spring. Except for the attractions, you can also visit the Bazaar as you rinterests to find the delicious food, household goods, clothing and accessories...
SKIP THE LINE: All Inclusive Shanghai City Highlight Day Tour from US$70 P/P
(Yuyuan Garden & Bazaar, Shanghai Jinmao Tower, Boat Cruise on The Huangpu River)

Shanghai Day Tour: Shanghai City Highlights & Zhujiajiao Water Town Tour from US$80 P/P
(Zhujiajiao Ancient Water Town, The Bund, Yu Garden & Bazaar)

Shanghai Vacation Packages: 2 Days Shanghai City Tour with Old and New Landmarks from US$100 P/P
(Shanghai Museum, Yuyuan Garden & Bazaar, Tianzifang, Jade Buddha Temple, Shanghai World Financial Center (SWFC), Nanjing Road, The Bund, Boat cruise on the Huangpu river)