Asia-Pacific's first Smurfs Park opens in Shanghai
Post Date: 2020/06/05 11:42
Share to: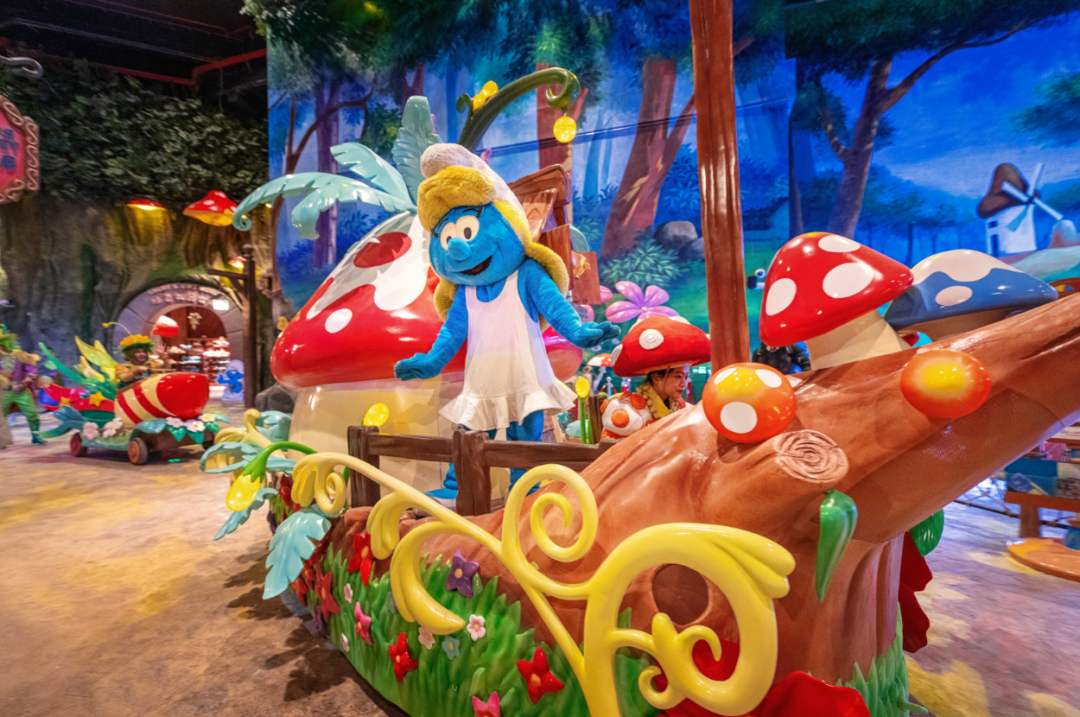 The Smurfs Park, Asia-Pacific's first park themed on the popular cartoon property, opens on Friday in Shanghai.
The park is a collaboration between Shimao Group and International Merchandising Promotions & Services SA.
Located in the Sheshan National Tourist Resort, the park hopes to become a new cultural and tourist landmark in the city.
Covering an area of 30,000 square meters, it aims to offer visitors an immersive experience of adventure and fun with diverse entertainment facilities, performances, float parades and interactive games.
Well-known scenes from "The Smurfs" series are also recreated in the park with technologies like augmented reality and holographic projection.
In June, the park will raise the curtain for its summer carnival. Programs for orienteering, dragon boat races, water gun fights and fruit picking will be held.
Created by Belgian comic artist Peyo (the pen name of Pierre Culliford) in 1958, "The Smurfs" has impressed generations of audiences with its amusing storyline and characters.
Source: SHINE
Editor: Liu Qi

Tip: Hassle-free Shanghai Guided Tours recommended by Shanghai Private Tour during the COVID-19

Due to safety concerns over the Covid-19 virus, Shanghai Private Tour hand-picked some Shanghai Tour Packages as below for your reference to make sure that you will travel safely during Covid-19. For more information about the Smurfs Park in Shanghai, E:[email protected]; We can customize your travel with Smrfs Park and Shanghai city.
Shanghai Day Tour: Self-Guided Shanghai Chauffeured City Tour from US$30 P/P
(TBA)

4-Hour Shanghai Private Photography Tour with Alleyway Exploring from US$40 P/P
(Yuyuan Garden, Shanghai Old Street, Shikumen (Alleyway), The Bund)

Shanghai Vacation Packages: 3-Day Impressive Tour with Half Day Cycling Experience from US$40 P/P
(Street Food Tasting, Dim Sum, Yunnan Road, Old-Fashioned Restaurants)