4.9m tourists visit Shanghai for holiday
Post Date: 2018/06/21 11:04
Share to: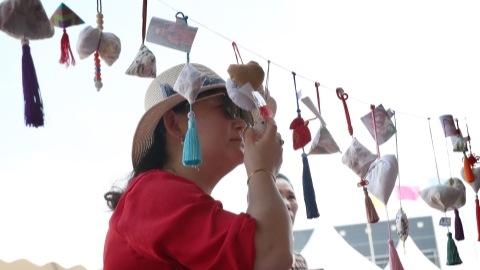 About 4.9 million people visited tourist attractions in Shanghai during the three-day Dragon Boat Festival holiday, Shanghai Tourism Administration said yesterday.
The high turnout was partly because of pleasant weather and folk activities held across the city.
The Fengjing ancient wateryown in Jinshan District received 17,000 visitors daily for its yellow wine tasting event and zongzi making activities, while 19,000 visitors showed up everyday at the Huating Maoqiao market in Jiading District for its interactive events.
About 34,000 tourists enjoyed 143 cruise trips on the Huangpu River, which was up 2 percent from the same period of last year.
The historical building walks in Xuhui and Jing'an districts were also very popular. A dragon boat race on Huating Lake in Songjiang District attracted more than 20,000 people, while the Luodian Dragon Boat Culture Festival in Baoshan District and Oriental Green Boat Park in Qingpu District were other preferred destinations.
The occupancy rates at hotels was 56.1 percent, up 3.5 percent from a year earlier.
Shanghai's border inspection authorities registered 363,000 entry and exit visits as of 5pm yesterday, up 17 percent from the same period of last year.
Source: SHINE