Shanghai Museum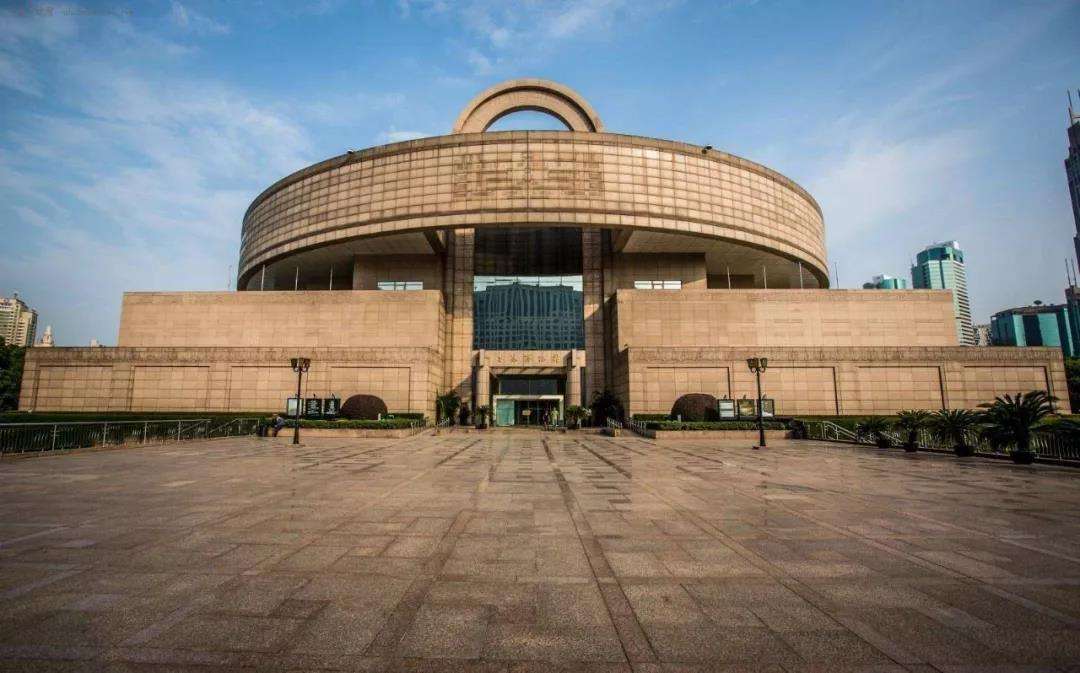 Introduction
The Shanghai Museum is a famous comprehensive museum of ancient Chinese art. It covers an area of 38,000 square meters, with a scale that surpasses the old museum severalfold.The whole shape of the museum is designed to be a graceful and majestic giant bronze tripod of ancient style. With a collection of over 120,000 pieces of cultural relics in twelve categories, Shanghai Museum is especially famous for its treasures of bronzes, ceramics and paintings and calligraphy. And the presentations with fine artifacts in the museum are adequate to reappear half of the Chinese history, amazing and shocking.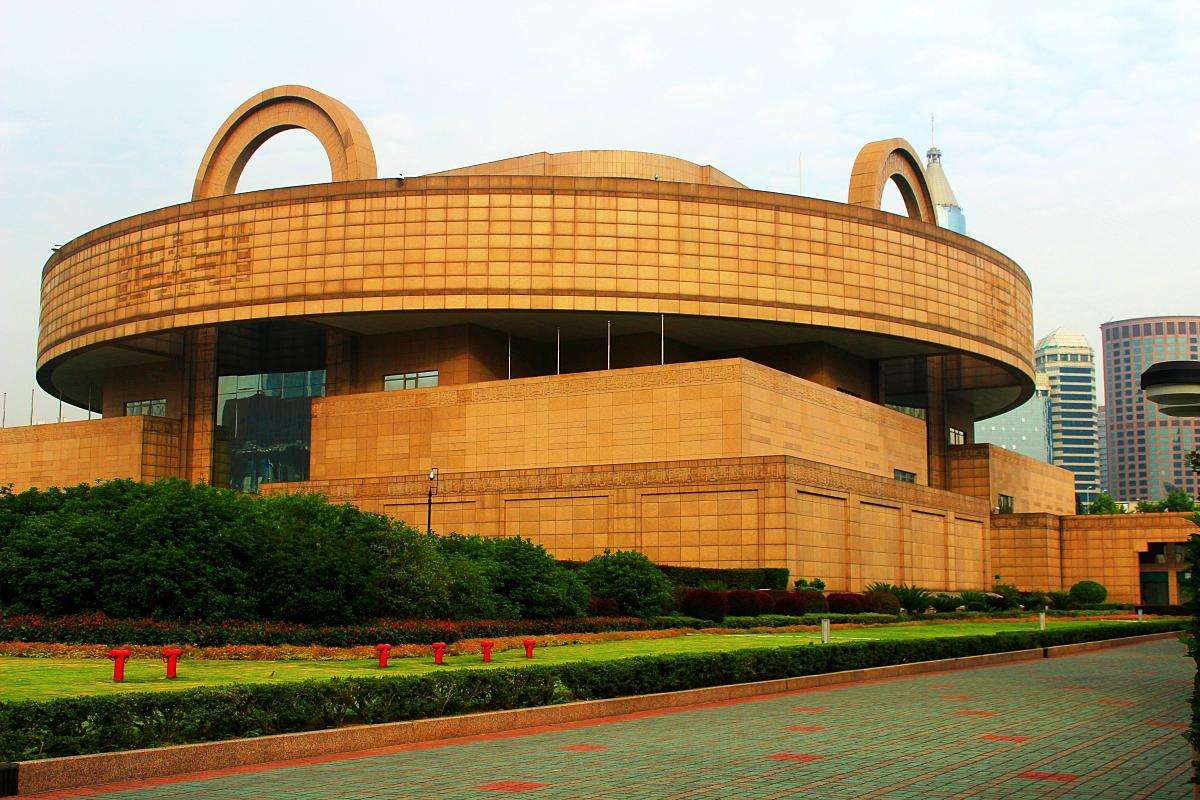 History & Background
The museum was founded in 1952 and was first open to the public in the former Shanghai Racecourse club house, now at 325 West Nanjing Road. Its style and exhibitions just demonstrate the ancient wisdom and philosophy of Chinese. Construction of the current building started in August 1993. It was inaugurated on October 12, 1996. It is 29.5 meters high with five floors, covering a total area of 39,200 m2.The building has a round top and a square base, symbolizing the ancient Chinese perception of the world as "round sky, square earth".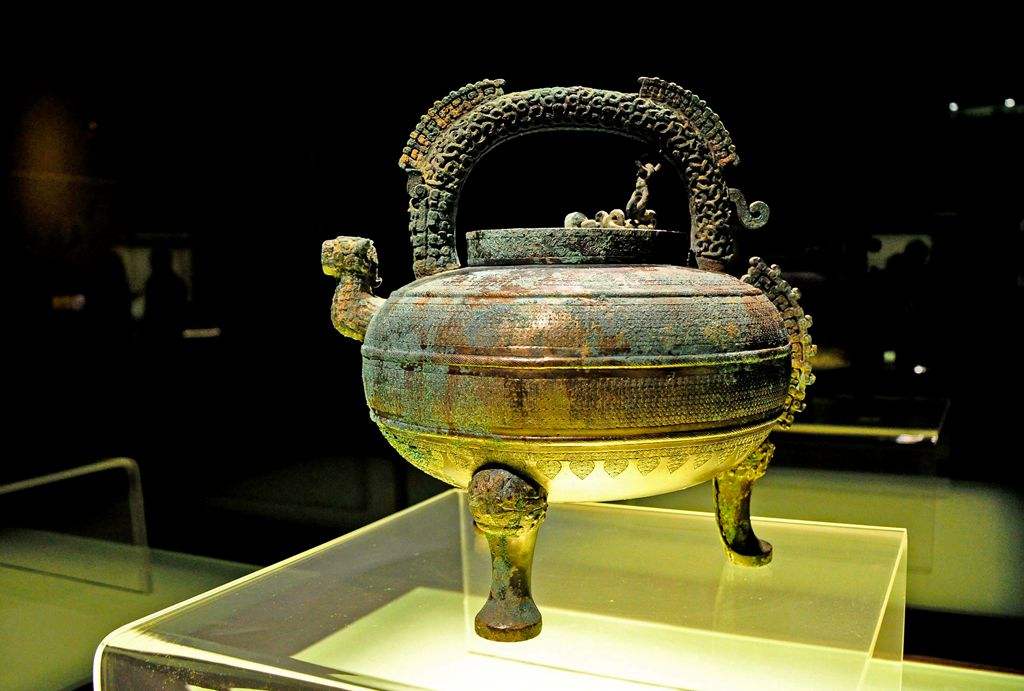 Collections
Ancient Chinese bronzes, sculpture, ceramics, seals, jades, calligraphy, coin and currency, paintings, Ming and Qing-dynasty furniture, and crafts of China's national minorities.
1.Gallery of Ancient Chinese Bronze: Bronze wares in Shanghai Museum are mainly collected from the major collectors of late Qing dynasty. Most of the exhibits are ritual instruments from Shang (BC1600-BC1100) and Zhou (BC1046-BC256) dynasties, which contribute to a better understanding of ancient civilization. More than 400 pieces of exquisite bronze wares simply cover the history of ancient Chinese bronze art including the bronze wine vessel, food vessel, musical instrument, water vessel, weapon and some other vessels from the Xia Dynasty (ca, 21st century B.C.)to the Warring States Period (221 B.C.)
2.Gallery of Ancient Chinese Calligraphy: Gallery of Ancient Chinese Calligraphy shows eminent personages' original handwritings. Chinese calligraphy can be traced back to Shang Dynasty and it matured in Dongzhou Dynasty. TOver 10 thousand works showing in the museum testifies the profound traditions and unique national styles of Chinese calligraphy and painting.
3.Gallery of Ancient Chinese Ceramics: Ancient ceramics in the Museum are rather rich in styles and shapes, which were made from almost every dynasty.Gallery of Ancient Chinese Ceramics displays over 500 pieces of various fine ceramics from the Neolithic times to the end of the Qing Dynasty. A large number of them are the high-quality products from famous porcelain making kilns, some have never been shown before and some are very rare in the whole world.
4.Gallery of Chinese Furniture in Ming and Qing Dynasty: Ming and Qing dynasties have witnessed the heyday of Chinese furniture. Exhibition in the museum is a refined garden-like residence of that time. Even a simple chair can demonstrate the culture and etiquette of ancient Chinese. Furniture made in Ming Dynasty is famous for simple modeling, gracious line and well-balanced scale; while furniture made in the Qing Dynasty is noted for their extravagant material, splendid decoration. In the gallery there is also a hall and a study room imitative of the style of that time.
5.Gallery of Ancient Chinese Jades: In ancient China, jade was not only a fine decoration but also a symbol of wealth and power, and was further personified to symbolize good virtue. This gallery displays over 400 pieces of various jade wares and treasure.
6.Gallery of Arts and Crafts by Chinese Minority: Chinese culture is magnificent as the melding and collaboration of many nationalities live in the country. During the long history, each minority nationality has created its own colorful culture. This gallery shows about 600 pieces of work of art, such as dress and personal adornment, dyed and woven embroidery, metal art ware, sculpture, ceramics, bamboo wares used by the minority. the exotic styles of their artworks offer us a general impression of their creativity and their passion toward life.
7.Gallery of Ancient Chinese Numismatics: Gallery of Ancient Chinese Coins shows the historical change and development of Chinese coins. The gallery displays about 7,000 pieces exhibits inclusive of bronze coins(which has the longest history), gold, silver, black copper, iron coins and paper money. At the same time, there are some foreign gold, silver, copper coins that were circulated widely in China. For the time being, this is the largest and most complete exhibition of Chinese coins.
8.Gallery of Ancient Chinese Paintings: Gallery of Ancient Chinese Paintings showcases about 140 pieces of masterpiece paintings, ranging famous from original paintings in Tang Dynasty, Song Dynasty and Yuan Dynasty to the masterpieces of Zhe School, Wumen School and Songjiang School in Ming Dynasty, four masters, four monks and Yangzhou School in the early period of Qing Dynasty and Haishang School at the end of Qing Dynasty. These works with varied styles and ingenuity mirror the tradition and evolution of Chinese culture. The decoration of the gallery embodies ancient architectural style and scholar's style.
9.Gallery of Ancient Chinese Seals: Seals are of great important in the history from the Western Zhou Dynasty to the end of the Qing Dynasty,the gallery displays more than 500 pieces of seals that could be traced as far back as Zhou Dynasties and as late as Qing Dynasty.These differently styled signets reflects the long history of seals in China and embodies profound cultural sophistication of the nation.
10.Gallery of Ancient Chinese Sculpture: Ancient sculptures displayed in the gallery are chiefly the Buddhist ones. The gallery presents 127 pieces of ancient Chinese stone, wood, clay, pottery and cast-bronze sculptures from the Warring States period to the Ming Dynasty.
Others
As a special tour and guide service to regular visitors, the museum offers an audio tour of the museum's finest exhibits making use of the digital random access technology available in eight languages. With the help of this modern electronic commentary and interpretation guide, visitors will better enjoy the artistic beauty if the select works of ancient culture at their own pace while touring around the museum.
Information
1.Opening Time: daily 9am-5pm.
2.Entry Free. (Special Exhibitions Fee:CNY 20)student tickets are free, but free student-group tickets must be booked in advance.
3.Address: officially #201 Renmin Avenue, Shanghai. Practically speaking, it's on the southern end of People's Square.
Transportation
- Bus Routes: No.46,71,112,123,145,916,925 get off at the station of Ren Min Guang Chang.
- take subway No.1, 2 and 8 and get off at the station of Ren Min Guang Chang (People's Square);
- take tunnel Line 3.
Tips
1.Photos with no flash are allowed when you visit the museum.
2.Eat and drink before you visit the museum.
3.Plan your schedule well and leave time for the museum's gift shop which sells many interesting souvenirs.
Tour Shanghai Museum with Shanghai Private Tour
We will provide a private & spacious car and a local professional tour guide with over 5 years guiding experience only work for you or your group. You will be escorted during your tour. Transport, ticket, and dining (At some local restaurants popular with locals) all we will arrange for you according your requirements. Please check our most popular Shanghai Tours including Shanghai Museum as below:


Are the above sample tour programs not suitable for you? We have more Shanghai tours. Our tours can be tailor-made based on your requirements and budget to create unique Shanghai experiences that allow you to interact with the local people and culture. Our enthusiastic tour expert will promptly reply you in details within 24 hours.