Shanghai Museum of Brush-Pen and Ink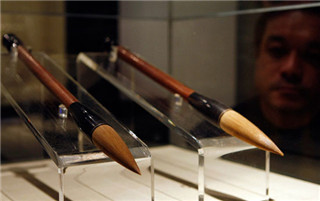 Introduction of Shanghai Brush-Pen and Ink Museum
This one-room museum begins with the history of ink-making, and tells the story of its migration to Shanghai. Glass exhibits showcase various ink pads and brushes while wall scrolls illustrate the beauty of the calligraphy. "What I loved was just the fact that they had such a museum in the first place," says Shahana Chattaraj, who was visiting Shanghai from New York. "It shows such a reverence for writing, and the written script as an art form."
In ancient China, cultured writing, painting and calligraphy were highly appreciated arts. Since writing the language was so difficult, basically only those with a lot of leisure such as officials of the empires or the wealthy could write cultured prose in the complex literary language.
Along with displays of writing and painting implements, people can see examples of ancient art. Some old works are more recent. For example, you can see pieces finished by Zengxi who was a leading figure of the Shanghai school near the end of the Qing era (1644 - 1911). There are also much older pieces of art in the museum. For example, there are very valuable pieces of art that were drawn by Wang Xizhi who lived in the 4th century AD. His most famous work is the "LantingXu ."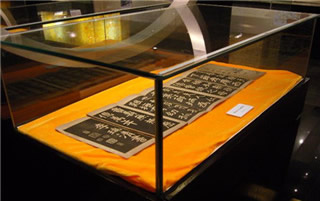 Information
Opening Time:9:00 am -5:00 pm; no admittance after 4:45.
Admission Fee: free(Adult/Child)
How to get to the Museum
Bus routes: 112、123、71 and get off at renmin square station
Subway routes: Line 1、2、8 and get off at renmin square station
Address: No. 429 Fuzhou Road, Huangpu District of Shanghai.