Shanghai Municipal History Museum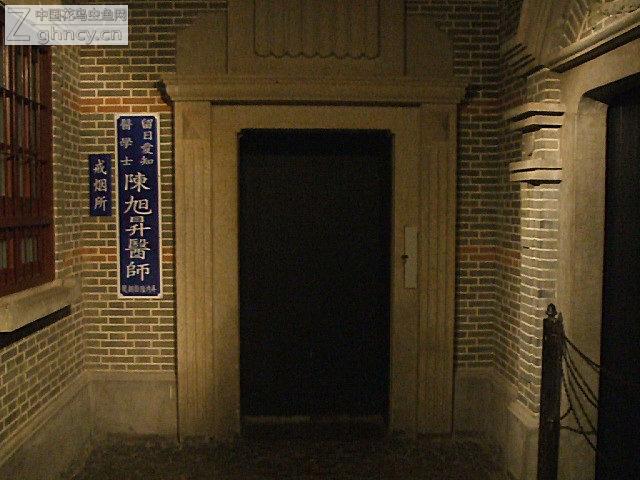 Introduction
Shanghai History Museum is located on the first floor of the Oriental Pearl TV Tower with an exhibition area of 10,000 square meters. The museum adopts the display with "real objects in the scenes" supplemented with high-tech methods, combining cultural relics, stage properties, models, sound and light into one. The exhibition demonstrates to visitors the folk customs and habits of old Shanghai citizens.
The Shanghai History Museum was established in 1983 as the "Shanghai History & Cultural Relics Showroom". It first opened to the public on May 27, 1984 on the premises of the Shanghai Agriculture Exhibition.The museum was moved to a new location (1286 Hong Qiao Road) and renamed into "Shanghai History Museum" in 1991.The main museum was closed due to land redevelopment in 1999, but "temporary" exhibitions of the museum's holdings continue to be mounted elsewhere. Since May 2001, the museum has maintained an exhibition room at the base of the Oriental Pearl Tower in Lujiazui, called the "Shanghai History and Development Exhibition", where select items from the museum's collection can be viewed by the public

Tourists can learn shanghai municipal history in a vivid way through the display of valuable relics, documents, pictures and advanced audio-visual devices. the show is made up of six parts: leased territory, old municipal construction and street scenes, urban economy in modern shanghai, modern culture, city life and political changes, which fully displays a profound change happened in every aspects of shanghai

Collections
The collection of the Shanghai History Museum contains more than 30,000 items. Of these, about 18,000 items pertain to the modern history of the city, a portion of these items found its way into the museum from the governors of the Foreign Concessions.
Among those cultural relics, some important and rare relics we have to mention: Gu Embroidery: the Flowers, Insects and Fish Volume written by Han Xi'meng in Ming Dynasty; Hou Tongceng's Cursive Scroll; the Golden Classics collected by Qi Bao Temple; the ZhenYuan General Bronze Cannon left behind by the modern famous General Chen Huacheng; the big Hua Qian of Tai Ping Heavenly Kingdom; the old couple bronze lions located in front of the former HSBC; the mere stone of the French Concession and the mere stone of the Shanghai International Settlement in 1893.
Information
Address: 1 Century Avenue, Pudong, Shanghai
Admission Fee: CNY 35
Telephone: +86 21 58791888
Subway Routes: Metro Line 2 and get off at Lujiazui Station
Opening Time: 09:00-17:00