Shanghai Disneyland Park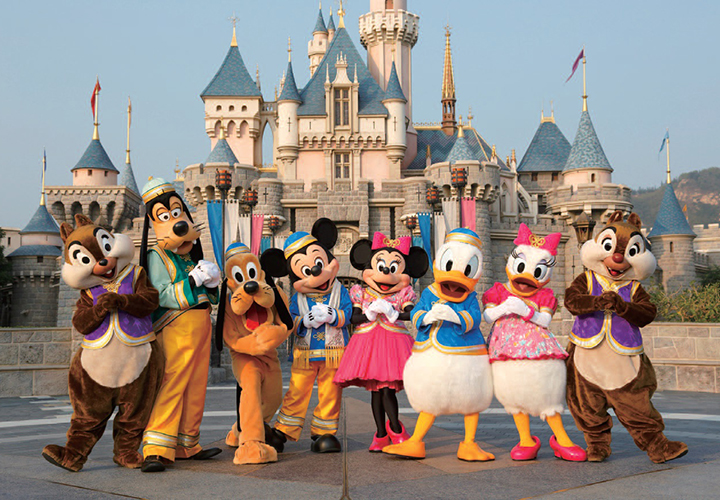 Introduction
The first Disney theme park on the mainland China will also feature an array of Chinese elements to provide a unique tourism experience for visitors. The park is expected to open in mid-2015. Shanghai Disneyland has set ticket prices below that of the Hong Kong Disney park.
History & Background
In 2000, it was rumored that the construction of a park known as "Shanghai Disneyland" would begin in 2005, and be completed in 2014. This was originally denied by Hong Kong International Theme Parks President Bill Ernest.On December 5, 2007, the assessment agency reported that construction of "Shanghai Disneyland" would start after the Expo 2010 Shanghai China, with an investment amounting to 40 billion yuan.
On March 7, 2008, Ming Pao Daily News reported that Disney's first choice for construction was in Pudong, Shanghai.

November 1, 2009: While attending the 21st session of the International Business Leaders Advisory Council, Han Zheng, Mayor of Shanghai said, in response to the media's questions: "Shanghai Municipal Government will, in the near future, convene a special press conference to release the latest [information] and to answer your questions." Some people say that the "Shanghai Disneyland" project was approved in October 2009, but due to the low-key style of the Shanghai Municipal Government, and the need to fine-tune details between the two sides, as well as the need to change the 4 regulations, so subject to 100% to determine the rear will be publicly announced.

At 8:30 on November 4, 2009, an announcement, authorized by the Shanghai Municipal Government Press Office, was made: "Shanghai Disneyland project application report has been approved by the relevant state departments. Estimated total investment of 24.4 billion renminbi." Land near the proposed production site increased in value dramatically after the announcement was made.

January 18, 2011 A mainland government official today has confirmed that Shanghai Disneyland which is scheduled now to open in 2015 will be 2-3 times the size of Hong Kong Disneyland and will eventually contain three theme parks. Speculation is that these three theme parks will include parks based on Magic Kingdom, Epcot and Animal Kingdom.
April 7, 2011 Groundbreaking begins at the Shanghai Disneyland Resort site.
Construction
As shown from early concept art, it appears that the Adventureland area, which traditionally has always been placed to the left of The Hub, has been moved to the traditional location of Tomorrowland (the right of the hub), which is an element taken from the original designs for Disneyland. Unique to Shanghai Disneyland will be an 11 acre 'green area' located in front of the castle.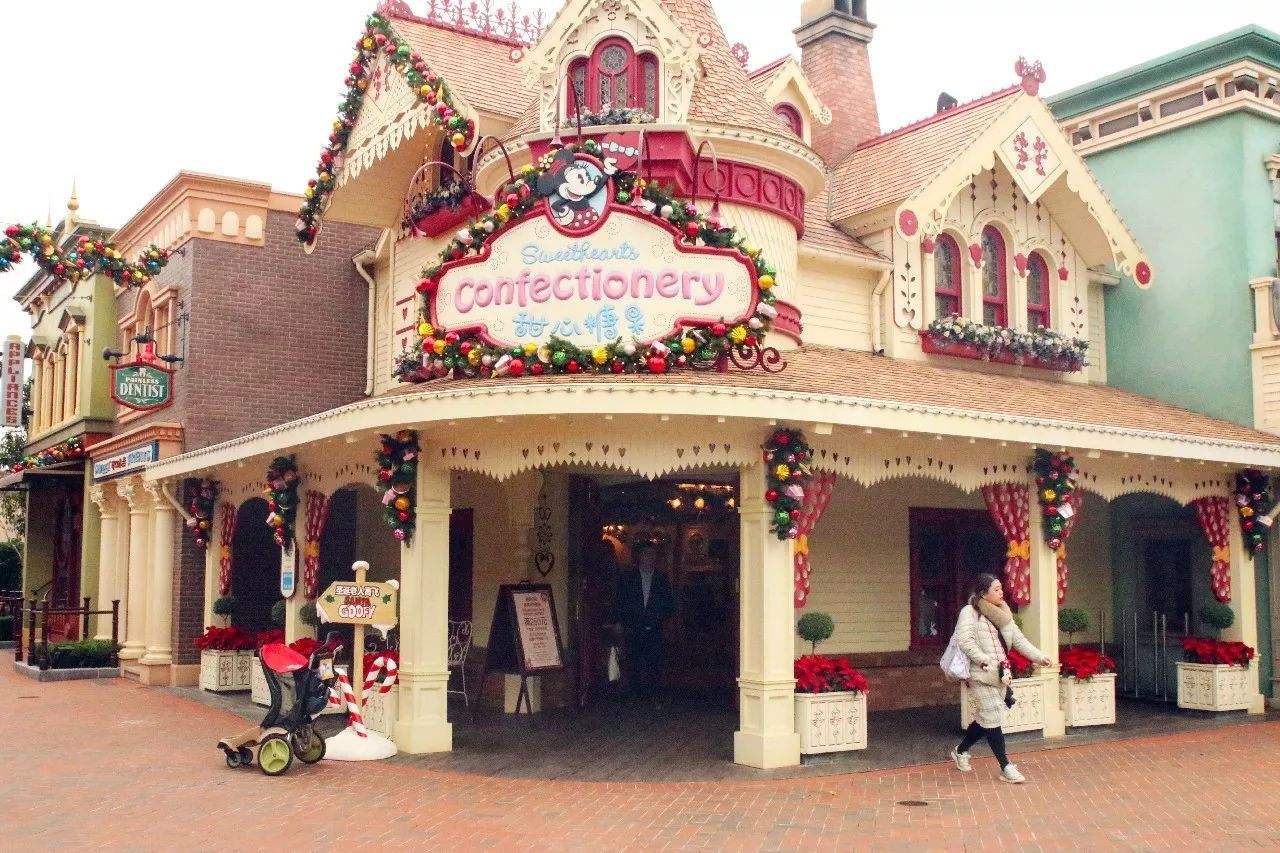 Creative Overview
Throughout Shanghai Disneyland, classic Disney characters and storytelling will blend with all-new attractions and experiences designed specifically for the people of China. The park will consist of several themed "lands," each with their own distinct attractions, entertainment and experiences. At the heart of the park will be Storybook Castle, the most interactive Disney castle yet, complete with entertainment, dining and performance spaces. It will truly be an attraction unto itself.
Innovation and Technology
Innovative new technology has always been a part of the Disney vacation experience, and Shanghai Disney Resort will continue that tradition. Shanghai Disneyland will take advantage of advances in technology to place Guests in exciting worlds where they can be part of the action like never before.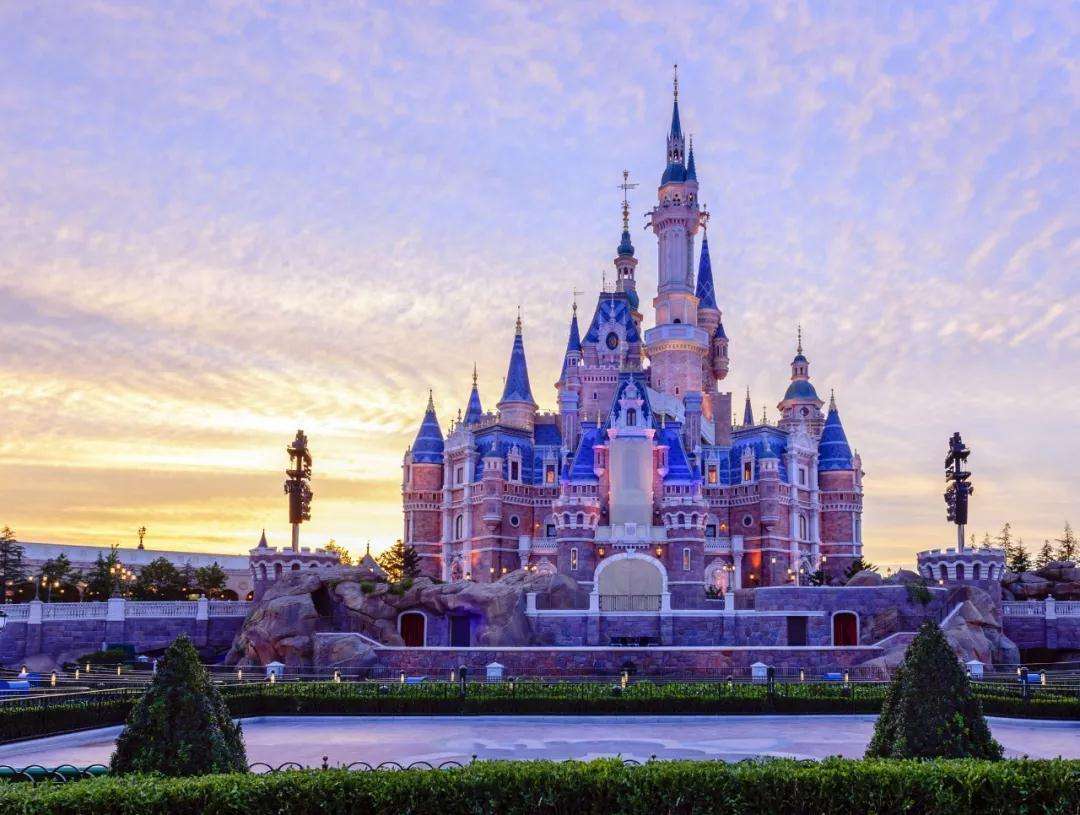 The Walt Disney Company

About Walt Disney Parks and Resorts
Walt Disney Parks and Resorts are where dreams come true. More than 50 years ago, Walt Disney created a new kind of entertainment families could experience together, immersed in detailed atmospheres and vibrant storytelling. His vision now includes a collection of five of the world's leading family vacation destinations – Disneyland Resort, Anaheim, Calif; Walt Disney World Resort, Lake Buena Vista, Fla; Tokyo Disney Resort, Urayasu, Chiba, Japan; Disneyland Paris, Marne-la-Vallée, France; and Hong Kong Disneyland Resort, located on Lantau Island. In addition, Walt Disney Parks and Resorts includes the world-class Disney Cruise Line; Disney Vacation Club; Adventures by Disney, a guided group vacation experience to some of the world's most popular destinations; and Walt Disney Imagineering, which creates and designs all Disney parks, resorts and attractions.
About The Walt Disney Company China
The Walt Disney Company (NYSE:DIS), together with its subsidiaries and affiliates, is a diversified international family entertainment enterprise with five business segments and is a Dow 30 company with revenues of nearly $38 billion in its most recently reported fiscal year. Disney's first animation screened in China in the 1930s and today our long association continues with offices in Beijing, Shanghai and Guangzhou with over 1000 employees. The Company has a broad range of businesses including publishing, broadcast, mobile, web, retail and its English language program, Disney English, which launched in 2008. Nearly 24 hours of Disney television programming is now available in China every week, reaching 300-360 million people each month. In September 2005, Disney opened its doors to its first theme park in China, Hong Kong Disneyland.
Information
Opening Time:undecided
Admission Fee: (Adult/Child) 300 (predicted)
Transportation
Subway routes: Line 11 is slated to expand all the way to Shanghai Disneyland sometime before 2020.
Address: ChuanSha town in Pudong new area
Tour Shanghai Disneyland Park with Shanghai Private Tour
We will provide a private & spacious car and a local professional tour guide with over 5 years guiding experience only work for you or your group. You will be escorted during your tour. Transport, ticket, and dining (At some local restaurants popular with locals) all we will arrange for you according your requirements. Please check our most popular Shanghai Tours including Shanghai Disneyland Park as below:


Are the above sample tour programs not suitable for you? We have more Shanghai tours. Our tours can be tailor-made based on your requirements and budget to create unique Shanghai experiences that allow you to interact with the local people and culture. Our enthusiastic tour expert will promptly reply you in details within 24 hours.