Shanghai Changxing Island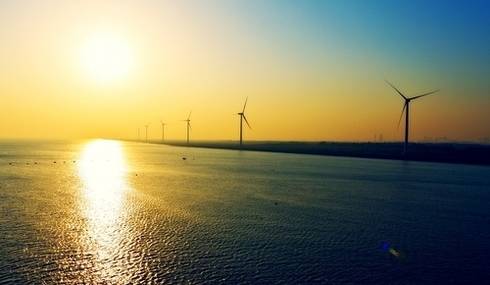 Introdution to Changxing Island
Changxing Island is a sandbar formed by sediments at the mouth of the Yangtze River. It is about 31 kilometers long from east to west, and 2-4 kilometers wide from south to north, with an area of about 155 km2, including about 67 km2 of Qingcao Sha reservoir. Changxing is dominated by citrus planting with an area of 20 km2 and known as "citrus town". And for Changxing Island, industry is the foundation, water is the lifeblood and ecology is the key. The development and construction of Changxing Island is critical for national strategies and future development of Shanghai.
Changxing Town People's Government administers 24 administrative villages. The land area of Qianwei Farm is about 13 km2. The island has a population of about 120,000 residents among which there are about 40,000 registered people and about 80,000 foreign people.
Background
In the period of Daoguang, six sandbars had successively developed into lands. In 1972, the six sandbars were connected as a whole in Changxing Island. In 2005, Changxing village was placed under the administration of Chongming County from Baoshan District.
In October 2009, the municipal government approved the establishment of Changxing Town (organic town).
What to see in Changxing Island
There are many attractions, such as Shanghai Orange Grove, Mongolian Village Race Track, Hanging Beads Park (Chuizhu Yuan), Shanghai Stunt Center, Xianfeng Resort, Shisha Wild Animal Park, Green Island Reed Marshes Maze and Star Island Resort & Country Club and etc.
Among the Changxing Island, is closer to Shanghai city as it takes only half an hour by boat.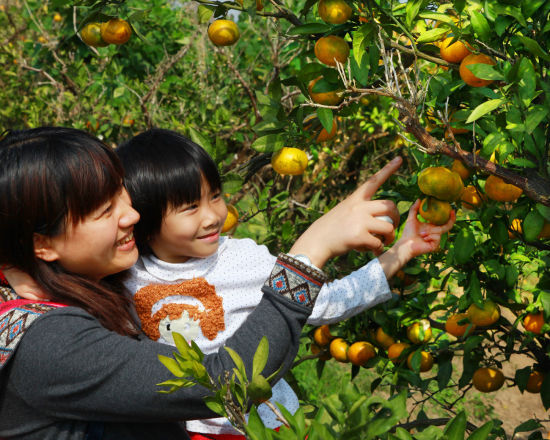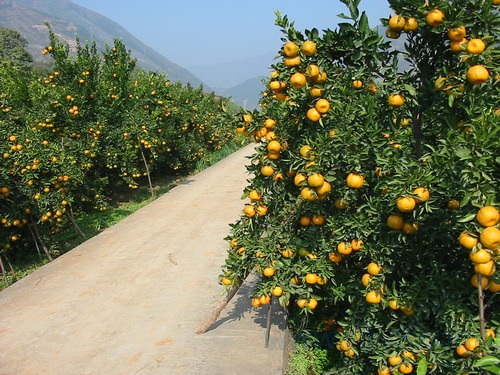 How to get there
Travelers can take bus NO.5, 51, 116, 522, 728, 848 and 849 to Wusong dock, from which you can take a ship to Changxing Island. And can also take Shenchong the 2nd line of the Yangtze River Tunnel Bridge (Pudong Science and Technology Museum) to the island.
Its operating hour is from 6:00 to 19:00 from the Pudong Science and Technology Museum Station to Changxing Island. The whole trip takes 20 minutes and fare is 9 Yuan.
Self-driving Tour
If travelers take off from the People Square, you can get on the North-South Elevated Yan'an Road, and transfer to Inner Ring Road, then along Yixian Elevated Road, and take off at the exit of Outer Ring Tunnel, lastly walk across Mudanjiang Road, tavellers will arrive at Wusong Dock.
If travelers prefer to get on the island with their cars, there are vehicle and passenger ferries which can carry cars. Once you reach the island, you can drive to the Orange Grove Resort to refresh your self. Just drive along Fenghuang Road, and turn left at Pan Yuan. It is just 10 minutes away by car, along the road sign.
Wusong - Changxing Island Sailing Schedule
Wusong - Changxing (Ma Jia Dock) 7.20 * 9.30 *, 12.15 *, 13.15, 15.45 *

Changxing (Ma Jia Dock) - Wusong 8.15 *, 10.30 *, 13.15 *, 15.00, 16.30 *

Wusong - Changxing (Ma Jia Dock) - Hengsha vehicle and passenger ferry 7.15, 17.15
Hengsha - Changxing (Ma Jia Dock) - Wusong vehicle and passenger ferry 10.00, 6.30
Changxing (Ma Jia Dock) - Wusong vehicle and passenger ferry 11.15, 7.30
Note: Mark "*" means the boat is a jetfoil.