Nanpu Bridge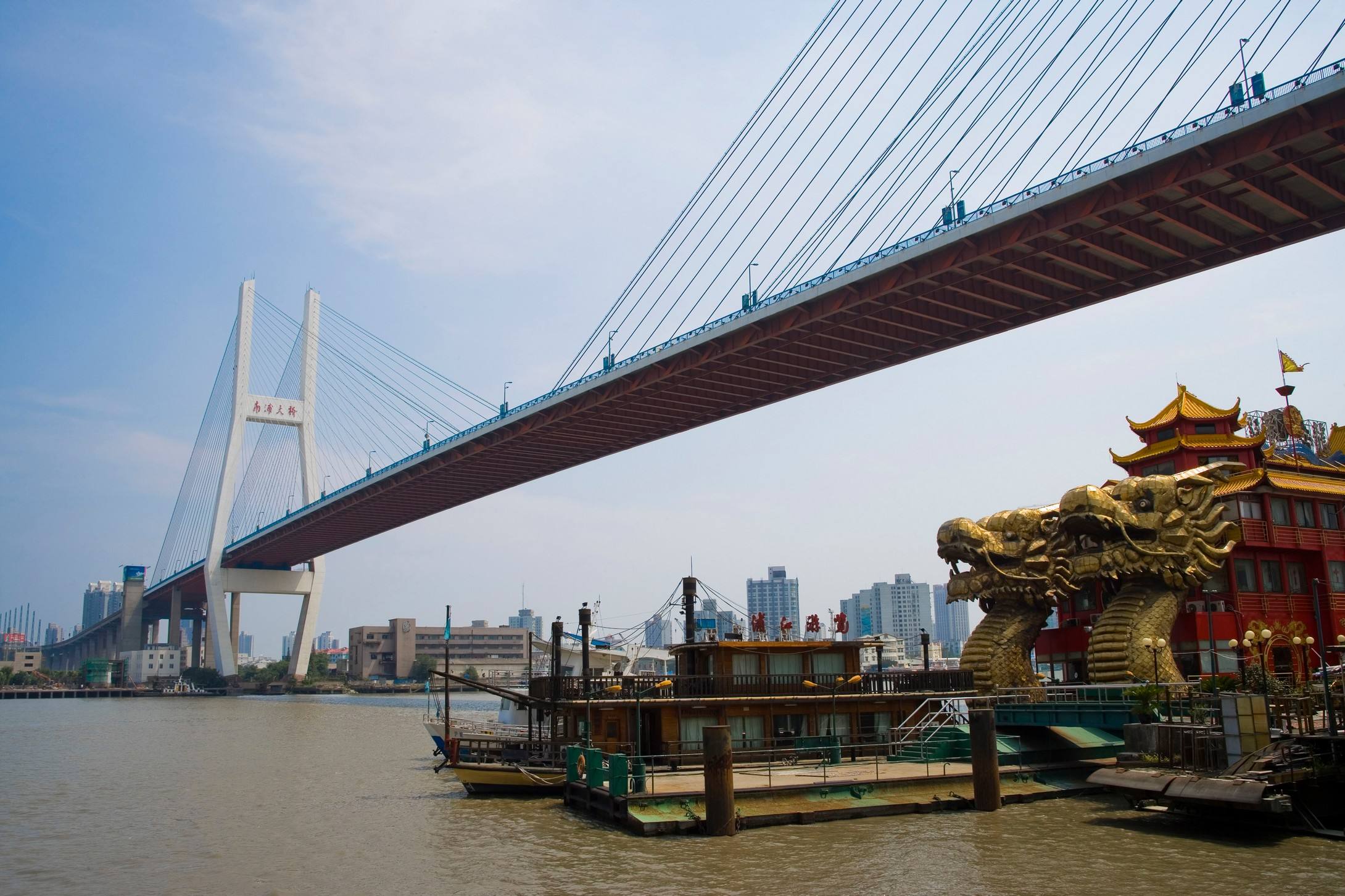 Introdution
The Nanpu Bridge, in Shanghai, China, sister bridge to the Yangpu Bridge, is one of the main bridges in Shanghai.
The cable-stayed bridge was designed by the Shanghai Municipal Engineering Design Institute, Shanghai Urban Construction College, and Shanghai Urban Construction Design Institute, with assistance from Holger S. Svensson. It has a main span of 428 meters (1,388 ft), shorter than its sister bridge. It is the 57th longest cable-stayed bridge in the world, opened to the public in 1991.

Structure & Architecture
The spiral-shaped interchange for this bridge makes it one of the most beautiful and distinct structures in the world . The cable-stayed road bridge is one of four key bridges that connect the Shanghai districts of Pudong and Puxi. Along the Puxi side there are three spirals leading onto the bridge, which spans the Huangpu River.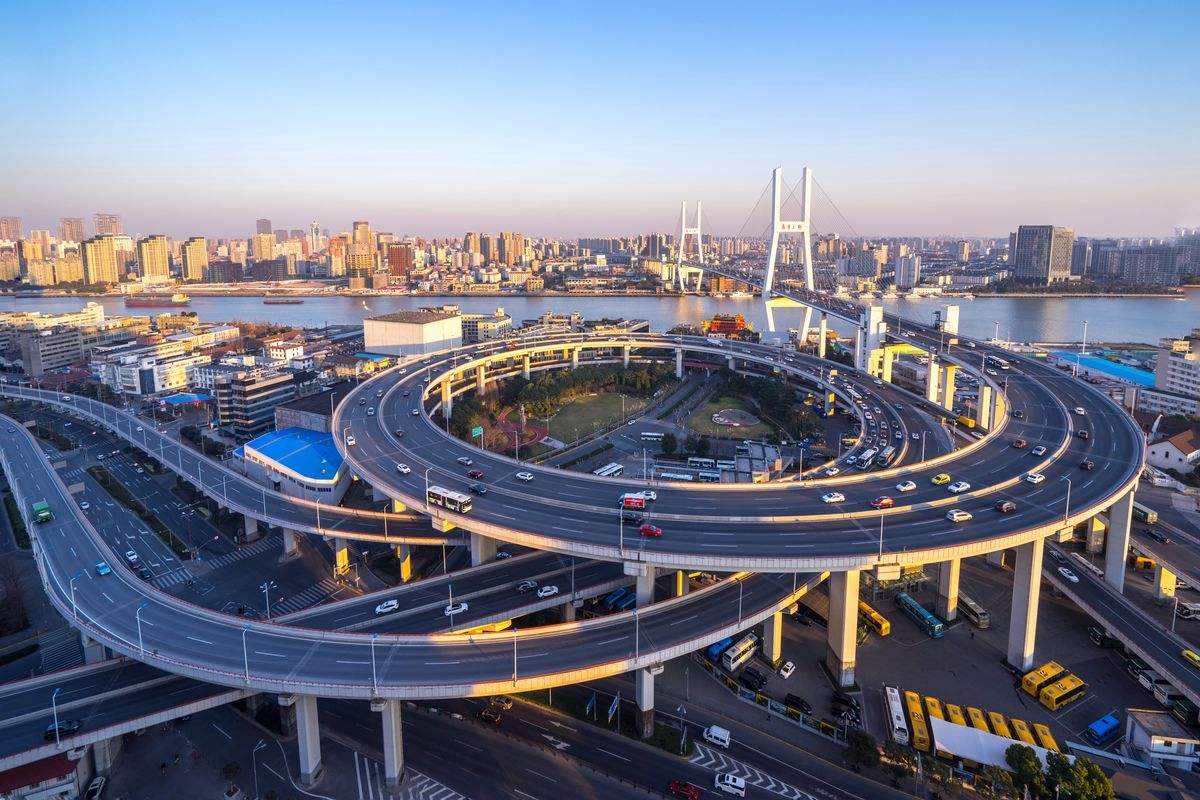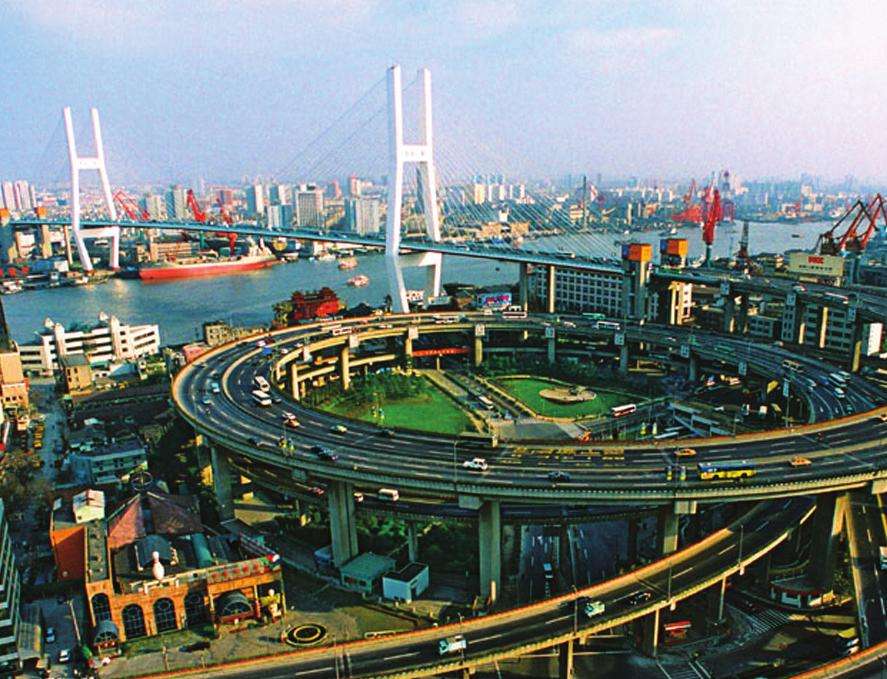 The total length of the bridge is 8346 meters with a centre span of 423 meters, ranking third among cable-stayed bridges in the world. The tower height is 150 meters with two lines of strong cables suspending the bridge. The spiral bridge is considered to be a wonder in world bridge construction. The Nanpu Bridge is the fourth longest cable-stayed bridge in the world.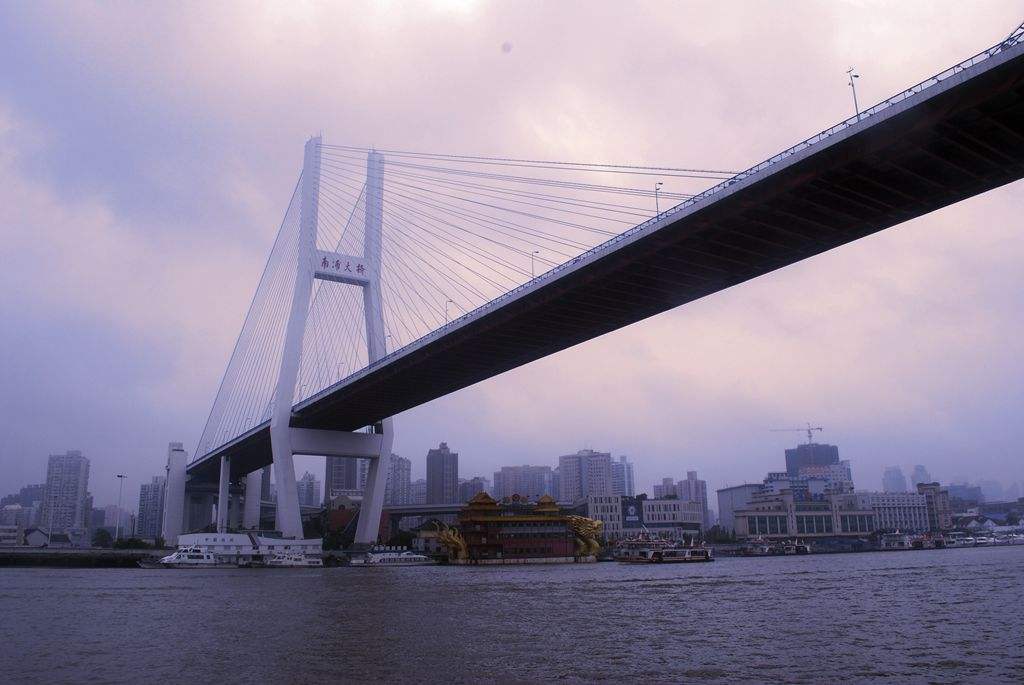 Information
Address: No.1410, Nanma Road (sightseeing office)
Buses: Take Nos 43/64/65/89/109/144/801/802/868/869/910/928, tourism bus NO.7, Nanshe bus line, Jinjiang Tourism Bus.
Subways: The outer ring of Line 4 and inner ring of Line 4, Line 8.
Opening hours for the elevator: 8:30-16:30
Admission Fee: CNY 5 (by elevator)