Summary
Shanghai Circus World, regarded as China's No. 1 Circus World is located in Zhabei District. Situated opposite the Zhabei Stadium to the south it is adjacent to Guangzhong Park to the north. It has a distinctive architecture with a splendid golden vault and can seat an audience of 1638. The advanced stage facilities, lighting and sound equipment enable it to be a comprehensive performance site, which holds domestic and international circus programs, acrobatics, singing and dancing performances as well as the Shanghai International Magic Festival & Competition.
Tour Itinerary
Place&Transport: Shanghai
Today's Activities: Shangcheng Acrobatic Show
Accommondation: N/A
Meal: No Meal
Pick you up at your hotel in Shanghai (based on your requirement) with a welcome sign "Shanghai Private Tour", drive you to Shanghai Circus World for the show accordingly.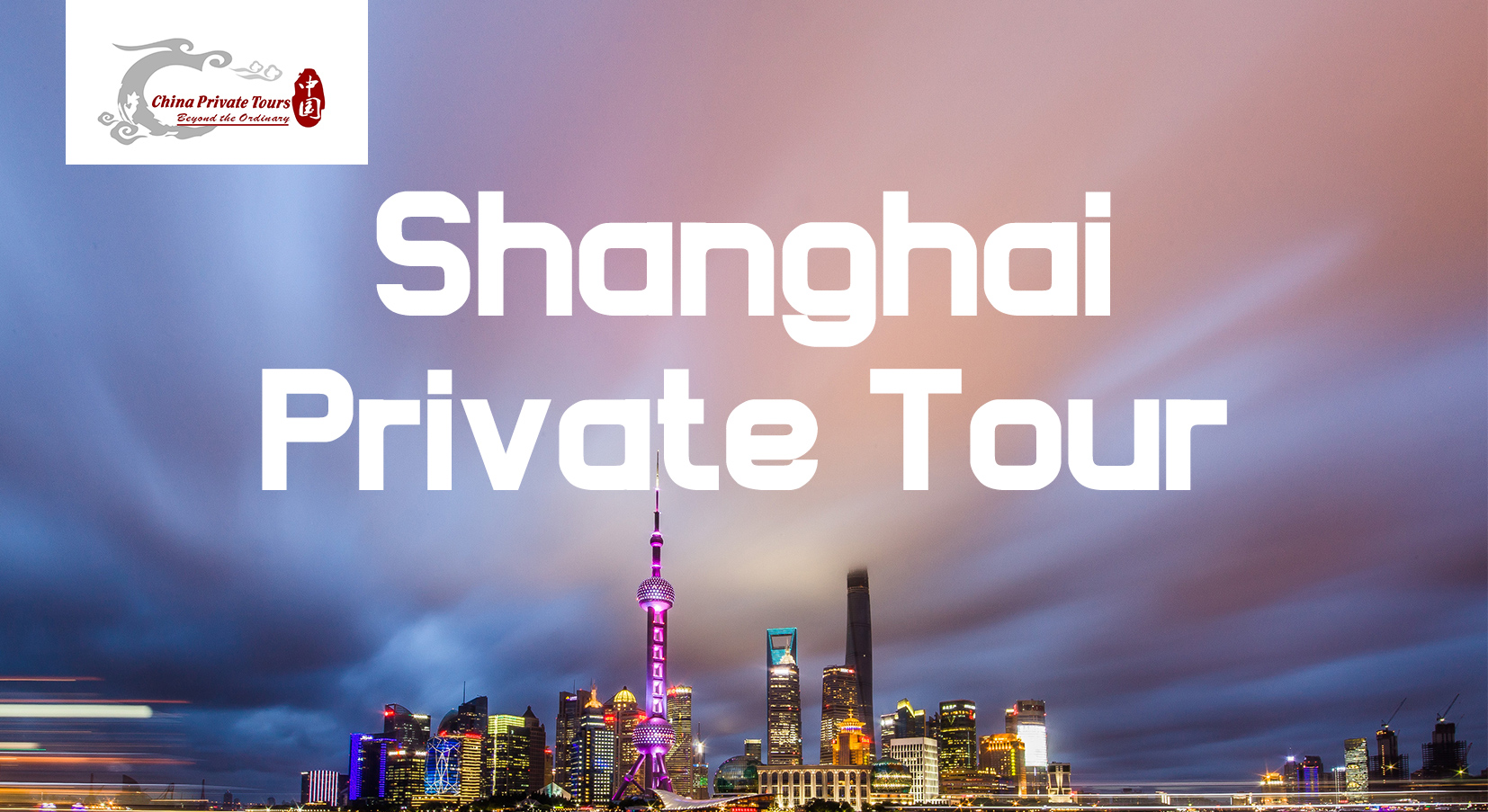 Our Shanghai Pick up Sign" Shanghai Private Tour"
Upon arrival, your guide will lead you to the designated comfortable seat. Along with the stirring music the show starts, you'll see the magician splashes a bowl of water into the air at the beginning. Suddenly, the rain drops and forms an 8-meter-high and 18-meter-wide water curtain. From the flowing curtain, you can enjoy colorful set screen and movement locus of the live performers. The content of the show listed as below:
The Mirror Mirage
As the spectators entered the theater, they see a huge round glass ball with diameter of 6 meters which reflects all direction of the hall. When the whole hall turns to dark, there comes the classical music and magic vision, bringing the spectators to the dreamscape.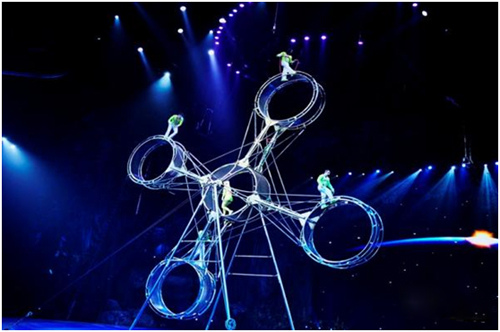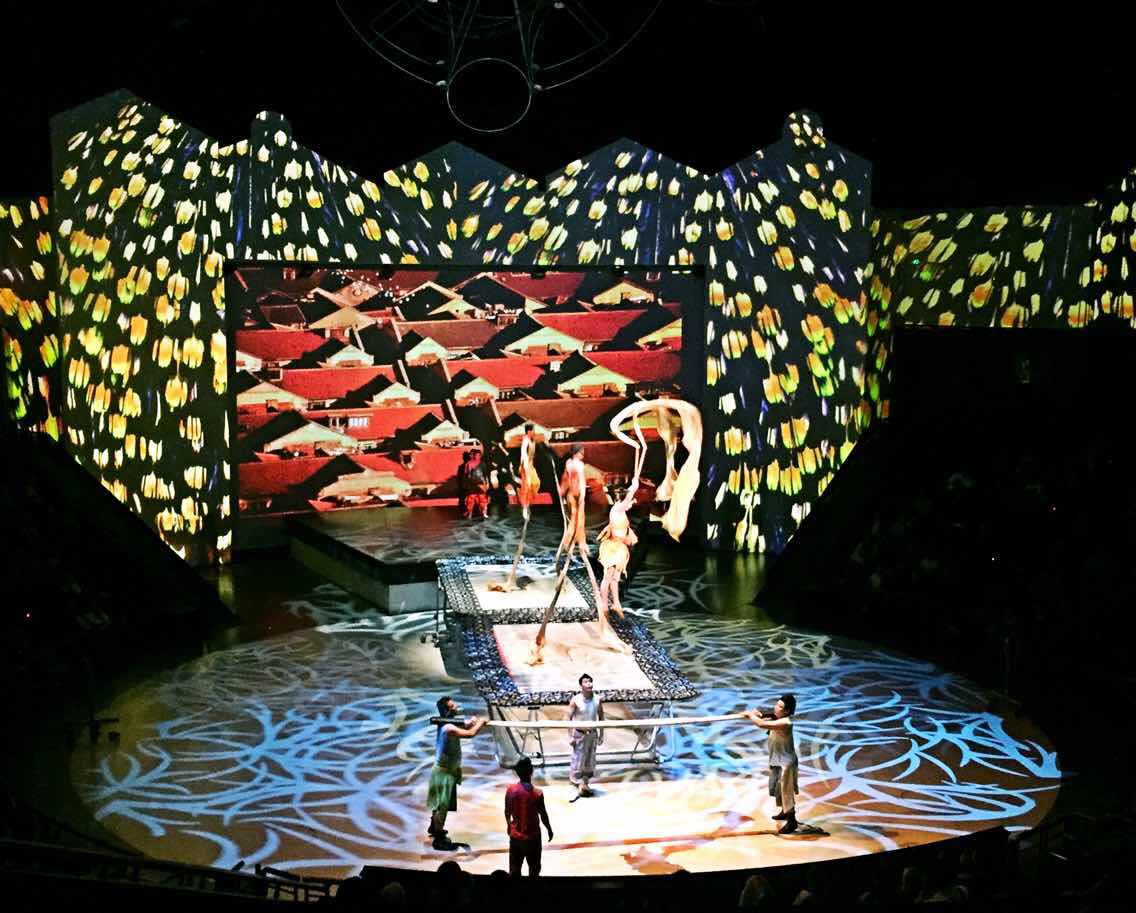 The rotating windmills turns to be a great wheel of life hanging on the sky. It is made up of three small wheels. The actors will have a soul-stirring performance on the inward and outward of the wheel, which means the endless cycle of lives.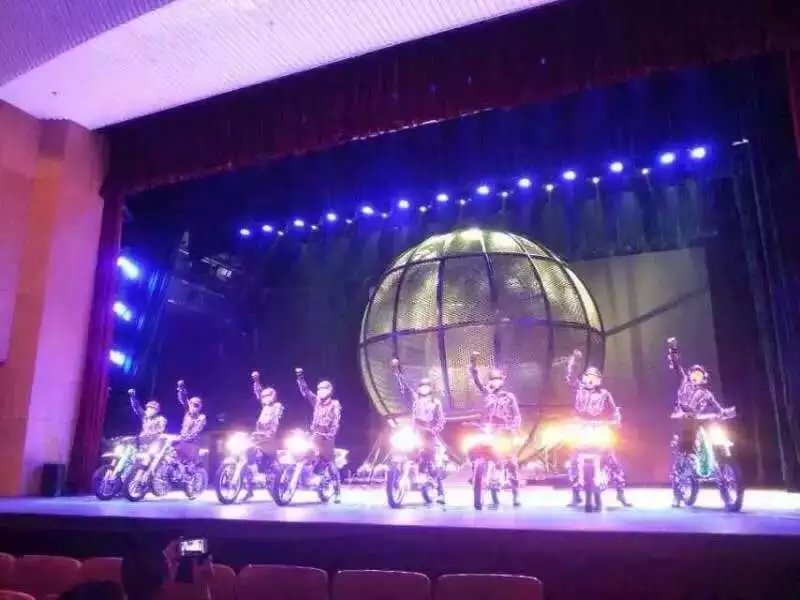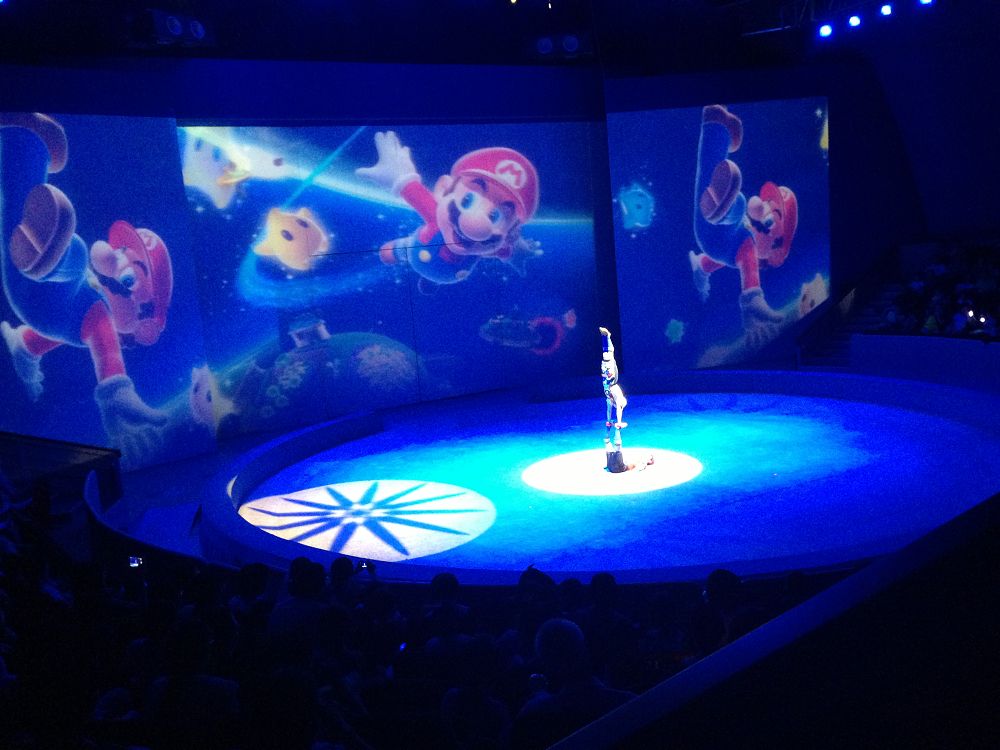 The Happy Circus
Happy Circus is performed in the Central Theatre of Shanghai Circus World. Themed on "Happy Animals, Happy Spectators" and including Sea Paradise, Forest Fun, Prairie Posture and City Homeland, Happy Circus combines animal stars, clowns and aerial acrobatics together, making the whole performance interesting and exciting. It is a perfect choice for families and the kids will fully enjoy themselves by watching these amusing shows.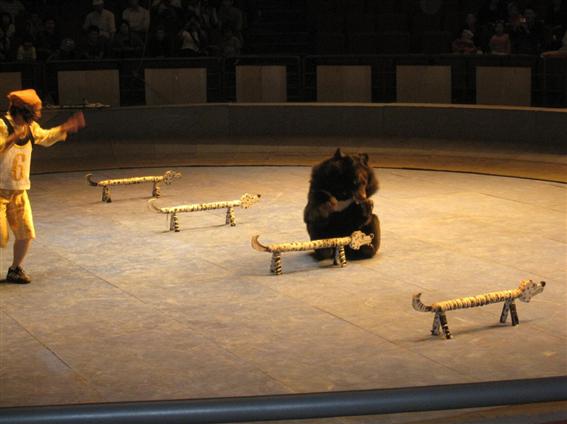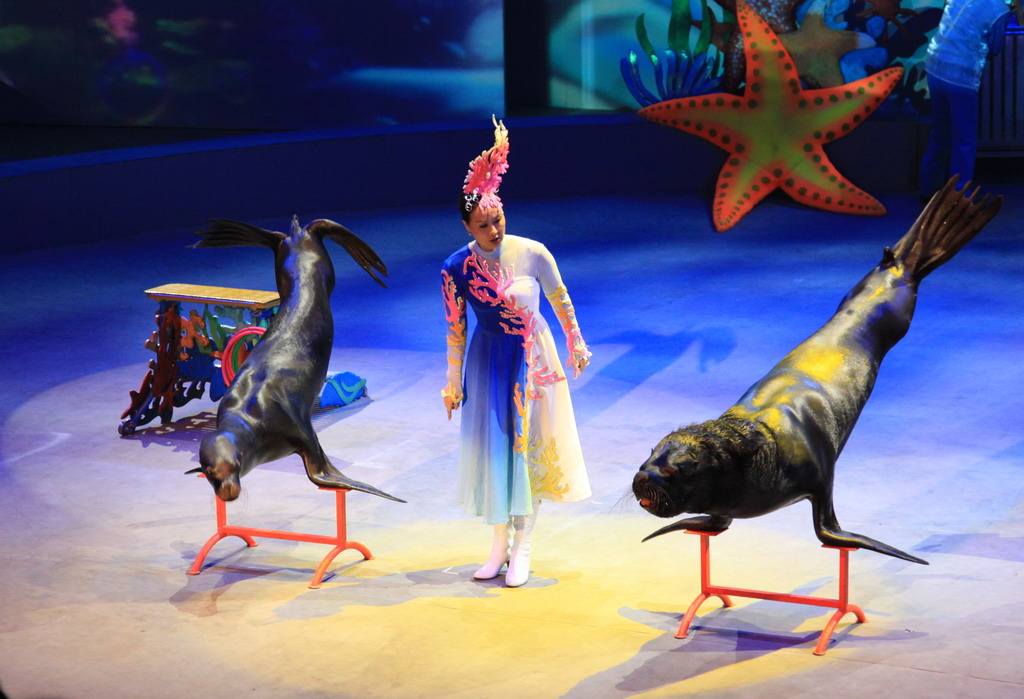 With the entertaining aspect of humour and laughter also the kids will enjoy it. Adults alike this show will keep you entertained with the fast pace and escalating excitement. This acrobatic show in Shanghai is not to be missed!
When the end of the show, you'll be taken back to your hotel in Shanghai downtown (based on your requirement).
Warm Tips
1.The tickets for the shows are really hot and difficult to get. If you are interested in the Shanghai Acrobatics and want to enjoy one of the great shows, please inform us one week in advance so that we can book the tickets for you.
Price Per Person in US Dollars