Tour Itinerary
Place&Transport: Shanghai
Today's Activities: Nanxun Water Town
Accommondation: N/A
Meal: No Meal
Our Shanghai driver will pick up from your hotel in Shanghai or Shanghai train station (based on your requirement), then drive around 1.5 hours to visit the Nanxun water town and starts the tour as below: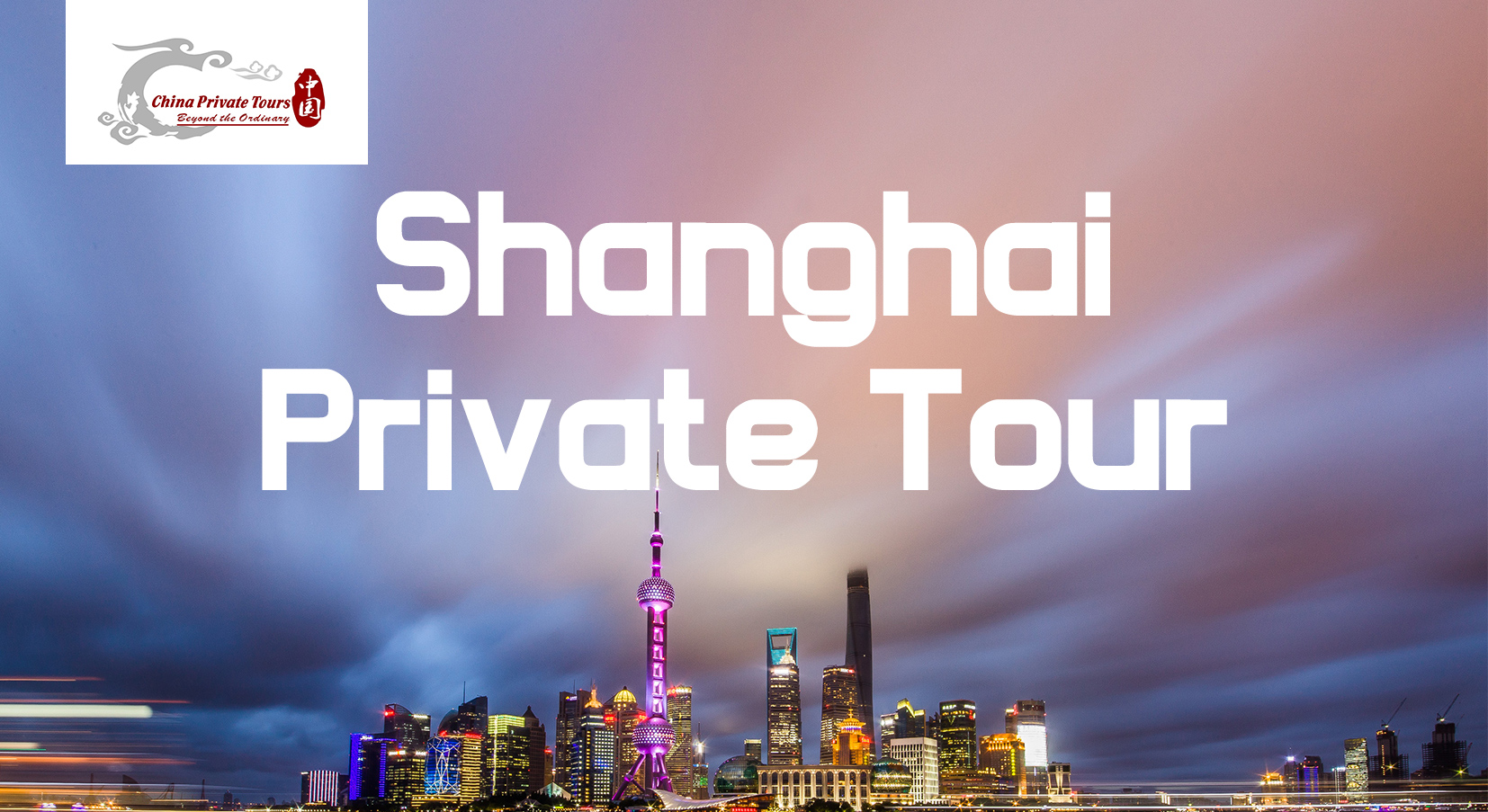 Our Shanghai Pick up Sign" Shanghai Private Tour"
After arriving in Nanxun Water Town, you will first visit some highlights in Nanxun Water Town as below:
Little Lotus Garden
Lesser Lotus Villa is the former private garden of Nanxun's richest ever son, the Qing Dynasty government official and merchant, Liu Yong. The centerpiece of the enormous garden compound, which comprises over 7,000 square meters, not surprisingly, is a lotus pond. Artificial streams run here and there throughout the large garden, with winding, in places tree-lined paths nearby, and with numerous smaller buildings surrounded by lawns, shrub oases, flower gardens, the whole interspersed with trees.Besides enjoying its idyllic beauty, you will have a chance to see the traditional procedure for making Chinese writing brushes, and even make your own one.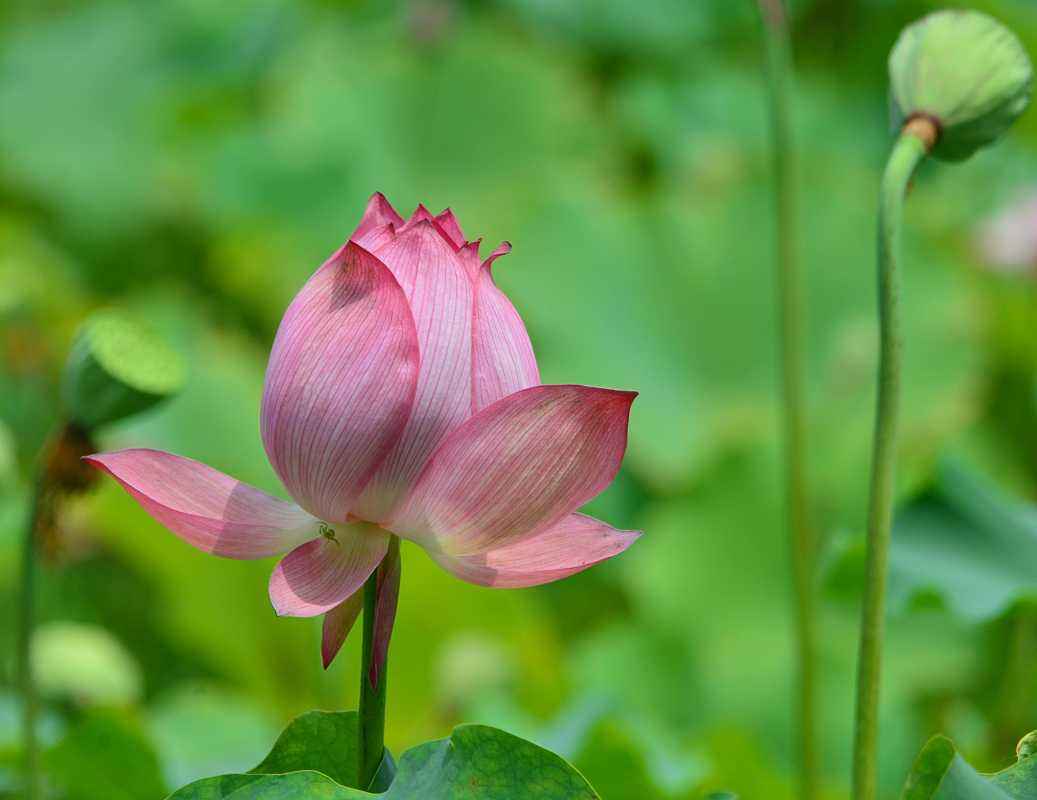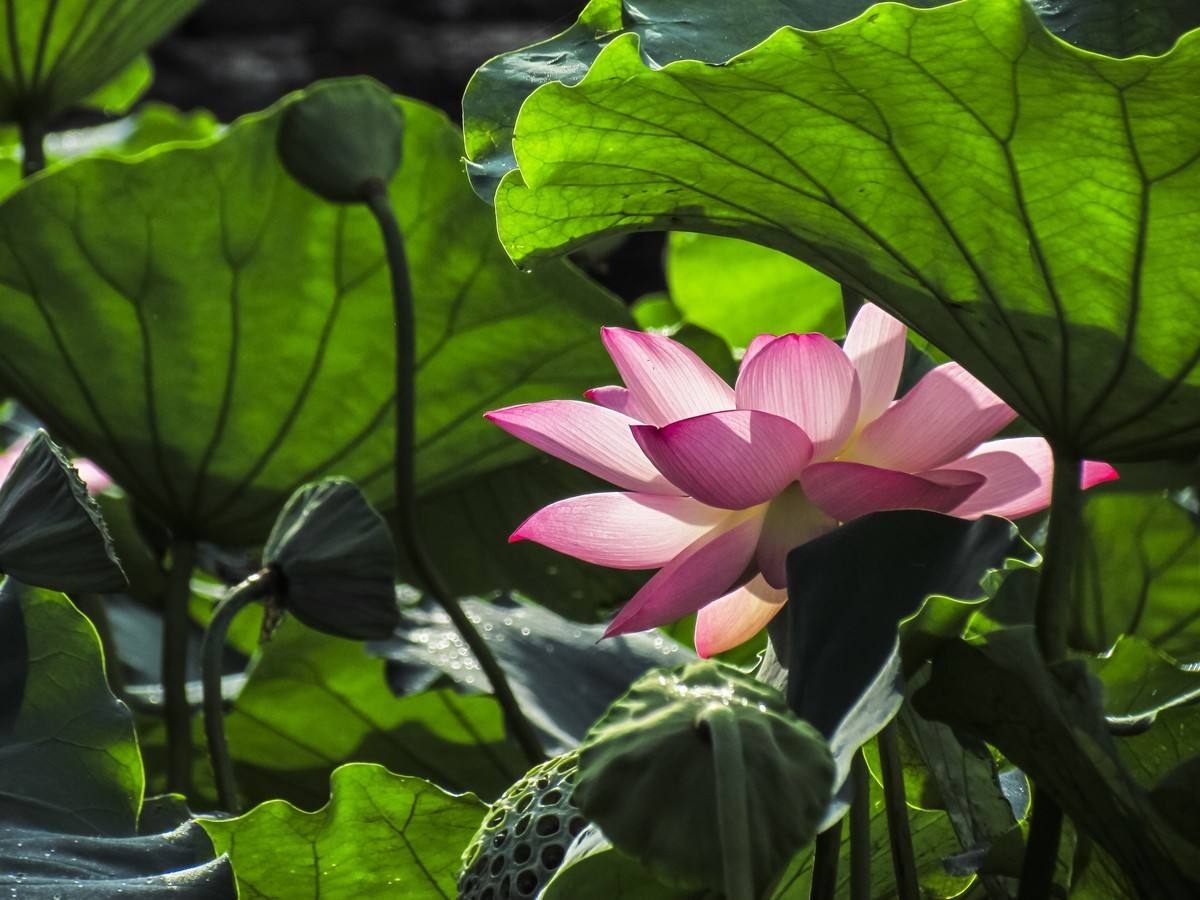 Baijian Lou (Mansion of One Hundred Rooms)
Baijianlou or the "100 houses complex", is a perfect place to see the well-preserved traditional residential buildings.They are not restored and have kept their ancient and local charm. The Chinese old town lifestyle still exists there and can be seen along the canal by small numbers of tourists. Baijian Lou, which, as indicated, is an uninterrupted row of tenement dwellings (aka apartment houses) stretching some 400 meters on either side of the canal, dates back some 400 years to the end of the 16th century, i.e., near the end of the Ming Dynasty. The tenement houses are characterized by their distinctive white walls and their black-tiled roofs. As indicated, Baijian Lou, according to historical records, was built to house the famous water town's army of servants and their families, which, given the relative luxury even of these handsome servant houses, is very impressive, and bears further witness to Nanxun's former status as part of South China's lucrative silk trade.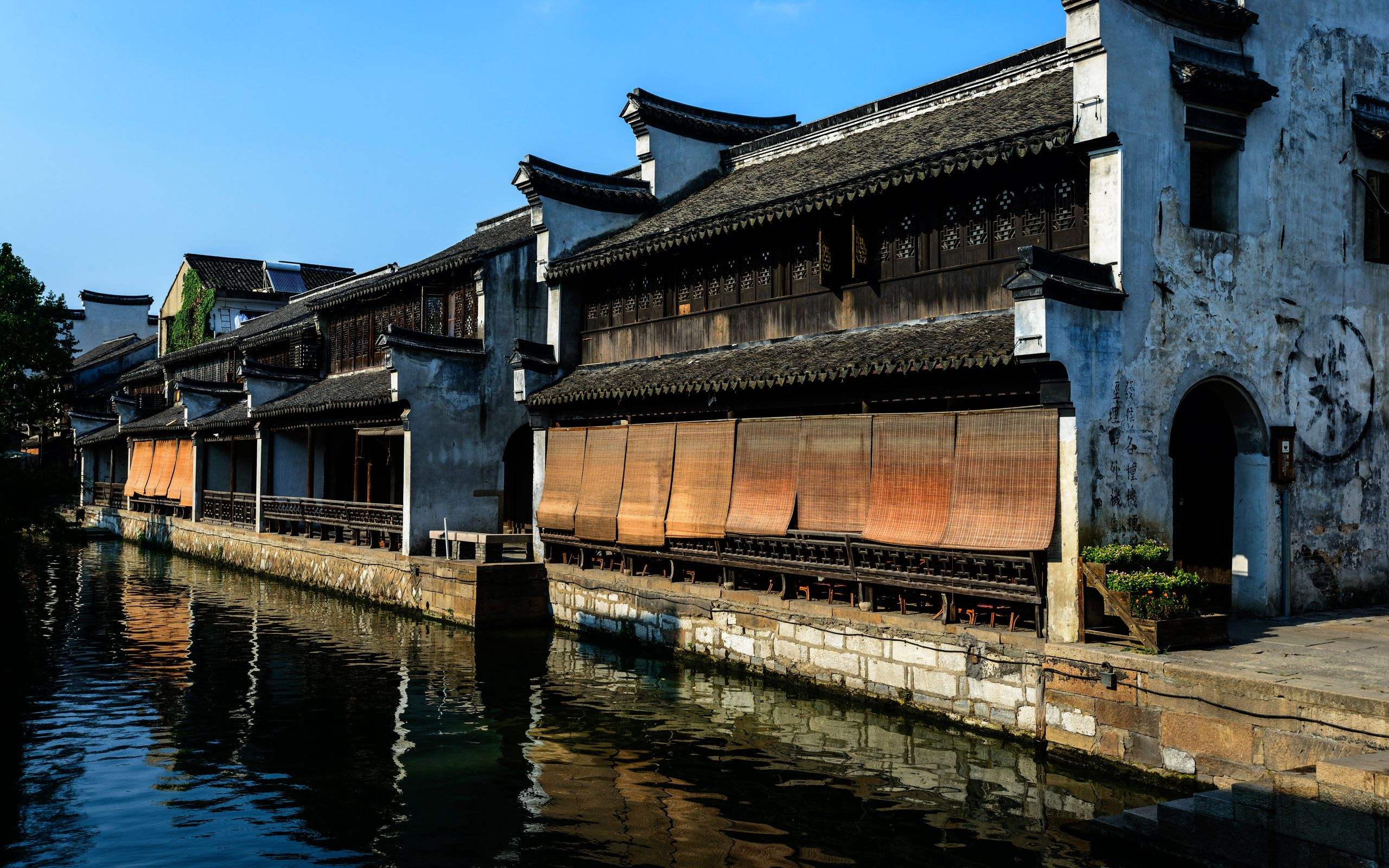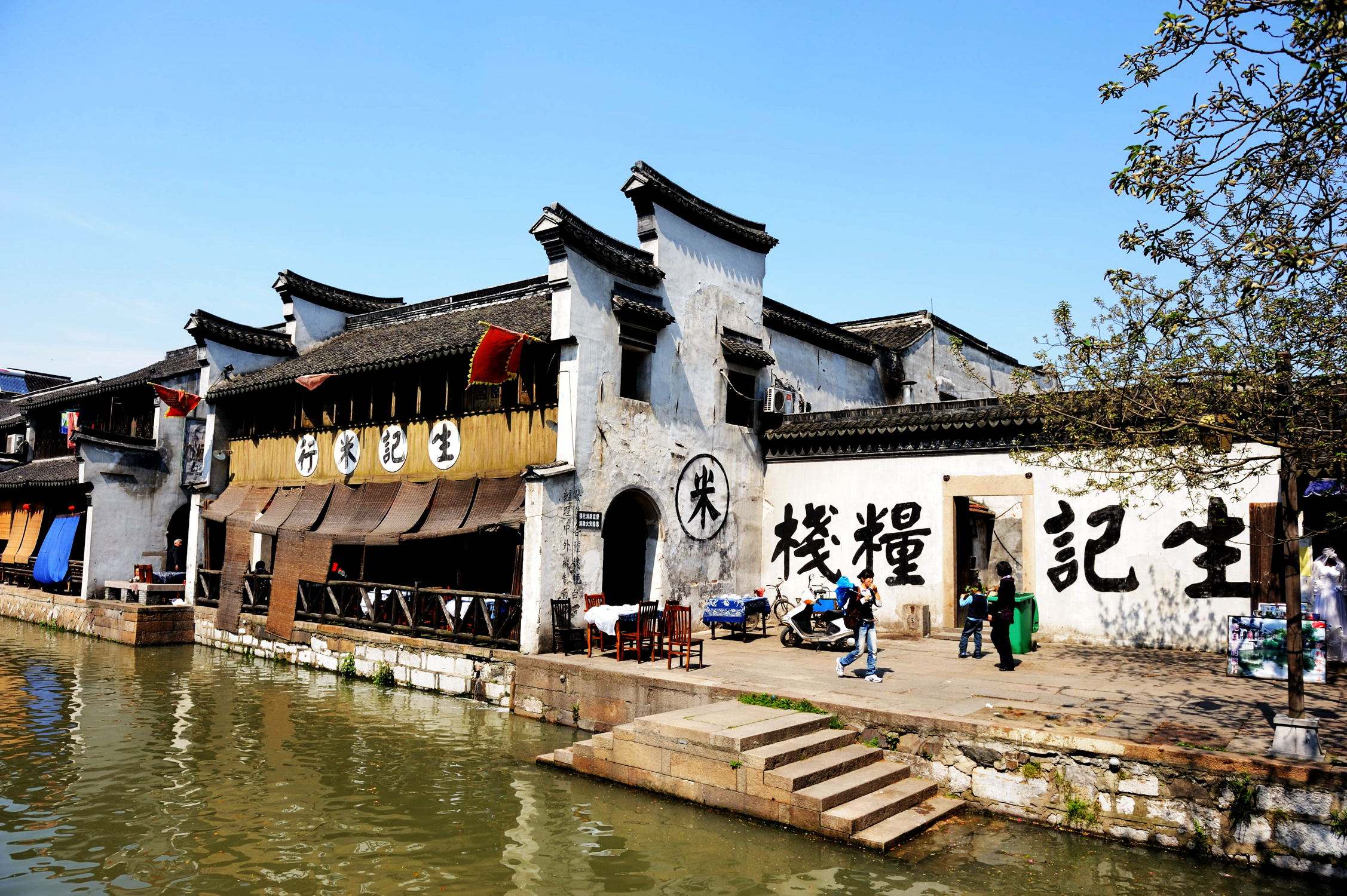 Liu's Family Compound
Liu's Garden was built by Liu Ansheng, the 3rd son of the aforementioned wealthy Qing government official and merchant, Liu Yong. The private garden, given its external appearance, is also known as Hong Fangzi (Red House). Liu's Garden is typical of most of the private garden residences of Nanxun Water Town, in that the garden's buildings combine both traditional Chinese architectural elements with Western architectural elements. Sometimes the facade is in quintessential Chinese style, with the back, or hidden side of the building, in a Western style, but this pattern is as often reversed!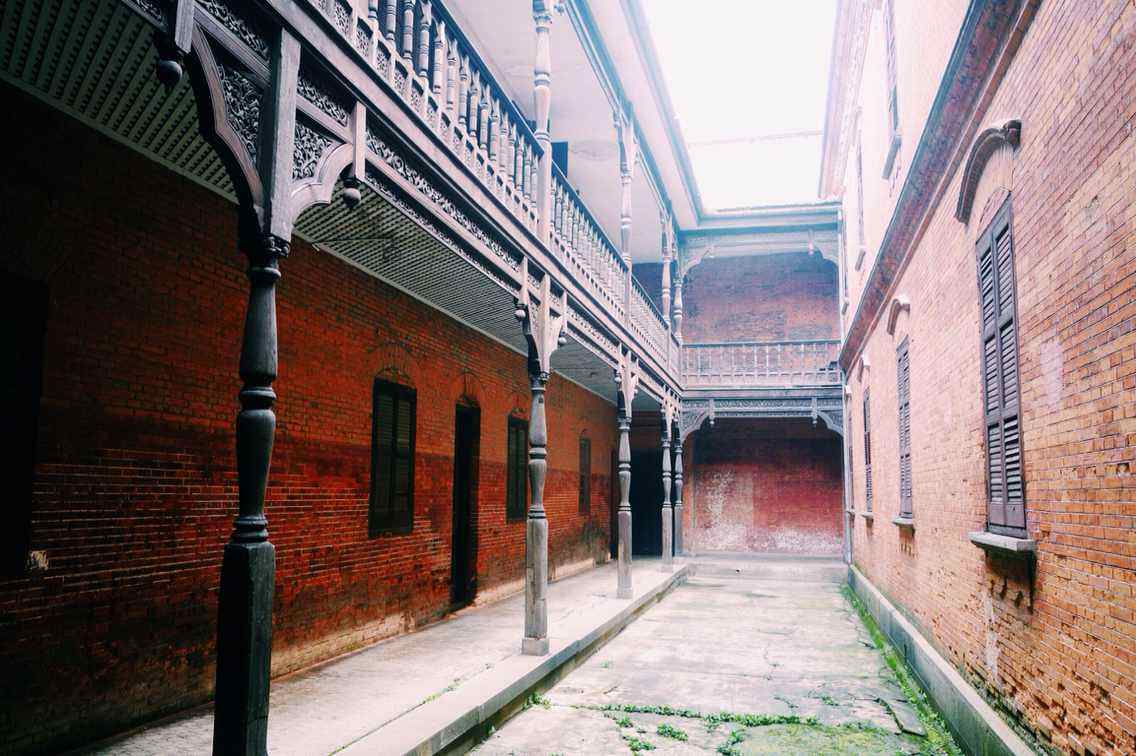 In this residence, you will have a chance to learn Chinese block printing, an old type of technology used for making books. You can try your hand at printing and use your own brush to write your name in Chinese.
Zhangshiming's Former Residence
The former residence of Zhang Shiming, a wealthy Zhejiang merchant who introduced many foreign luxury goods – principally luxury goods from Western countries – to the people of Nanxun, was built during the period 1889-1906, or from the 25th year to the 31st year of the reign (CE 1875-1908) of Emperor Guangxu of the Qing Dynasty.
Zhangshiming's Former Residence is known as the "top private residence of the Jiangnan (southern part of the Yangtze River) region",and is one of the few such residences remaining that retains their original appearance. It offers a unique mix of Western ballrooms and Confucian family altars.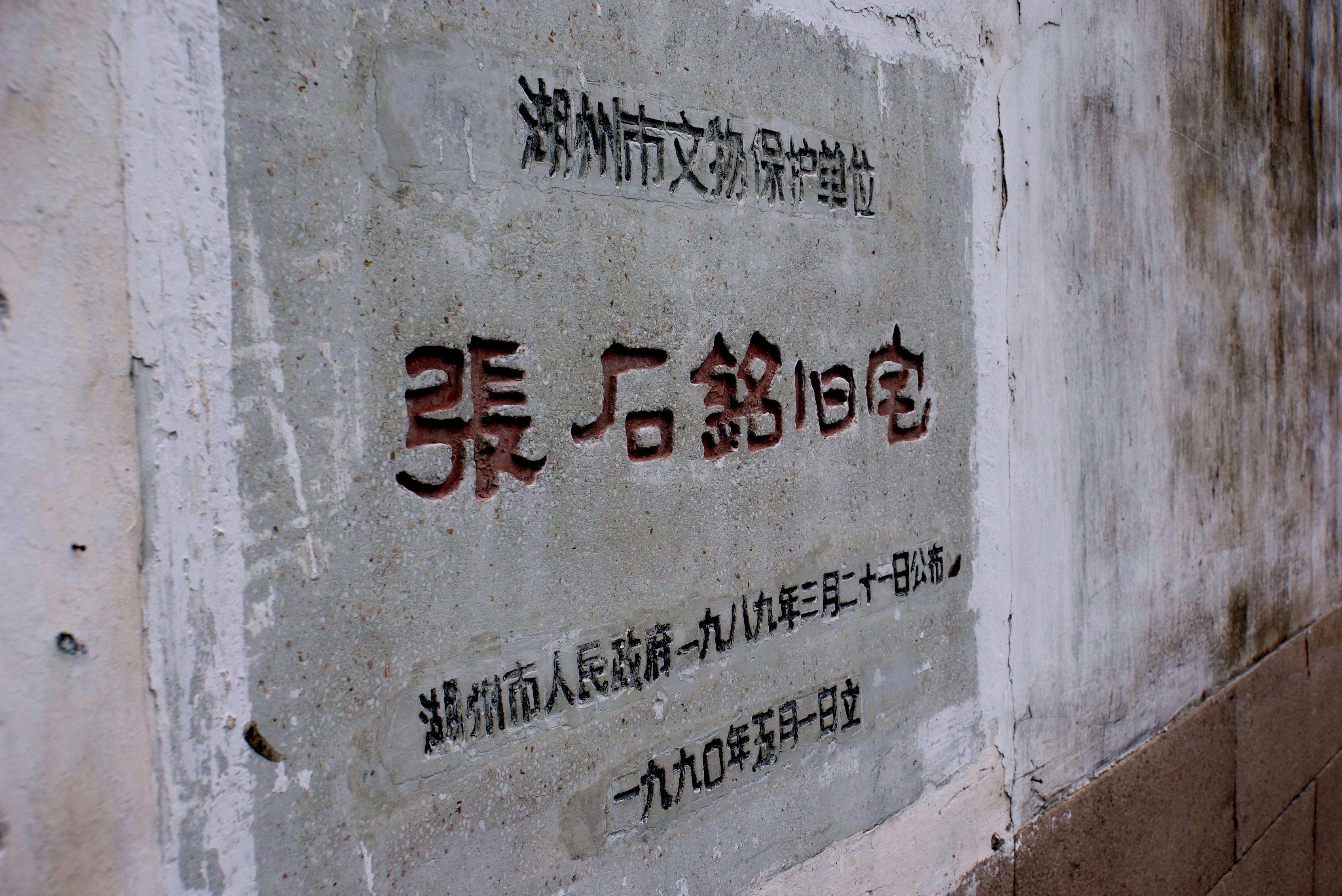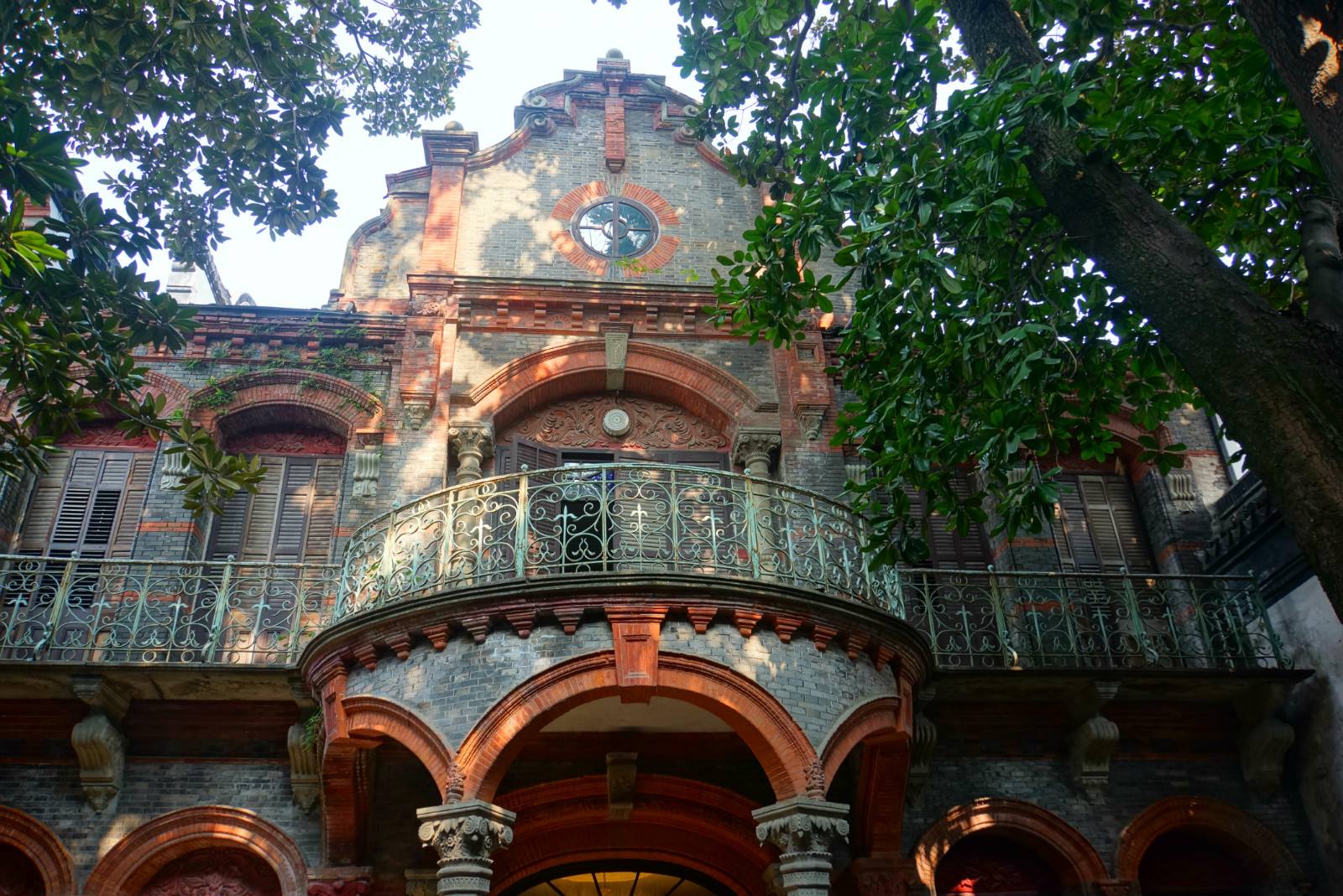 Wedding Performance on the Water
Apart from historical sites, you will be impressed by a wedding show on the water. There are at least 10 ferries engaged in the wedding on water. All are decorated with red flowers and ribbons, because the color red is an indispensable element of a Chinese wedding. The bride and groom are dressed in the traditional Chinese style,waving to tourists on the banks. Sometimes, they even invite tourists to hop on to their wedding ferry. Traditional music is played on ancient instruments. All of these depict how a traditional wedding was conducted in the ancient water town.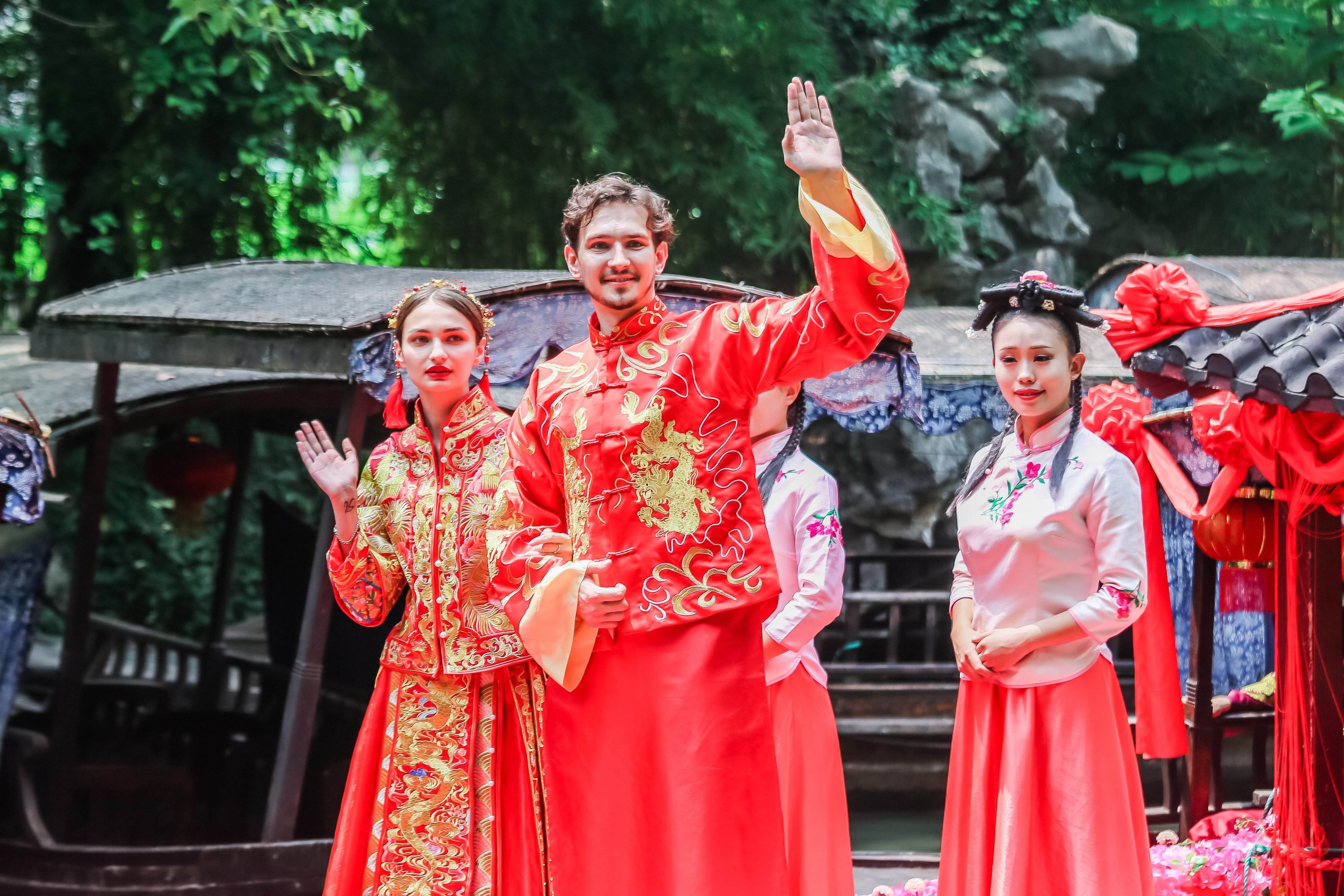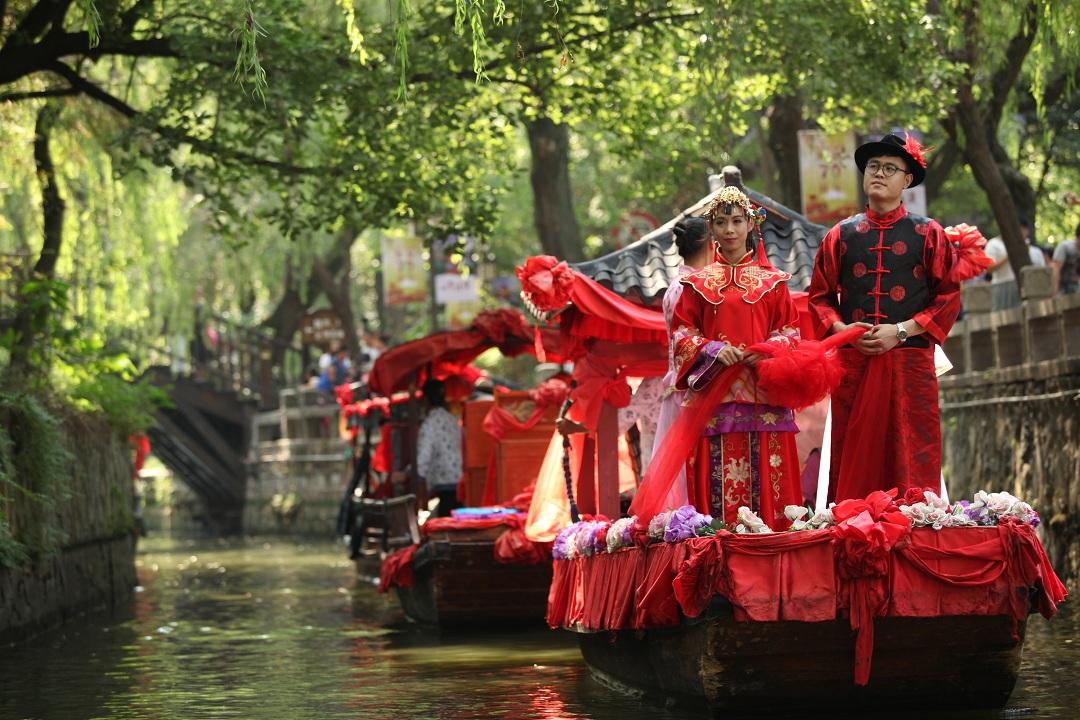 After the sightseeing, drive you back to your hotel or Shanghai train station and your tour ends.
Price Per Person in US Dollars