Tour Itinerary
Place&Transport: Shanghai
Today's Activities: Zhouzhuang's Twin Bridges, Zhouzhuang's Old Drama Stage, Zhang House, Shen House
Accommondation: N/A
Meal: No Meal
Overview: Explore one of China's most cherished water towns on this exciting day tour. Zhouzhuang Water Town is a hub of cultural history and well-preserved ancient architecture. It has been called the "Venice of the East". Visit the Twin Bridges and the old drama stage of Zhouzhuang, wander around Zhang House and Shen House and take in the beautiful surroundings at Fuan Bridge.
Pick up service is arranged at your hotel in Shanghai (based on your requirement) with a welcome signage "Suzhou Private Tour". Drive you to Shanghai train station to catch the train to Suzhou.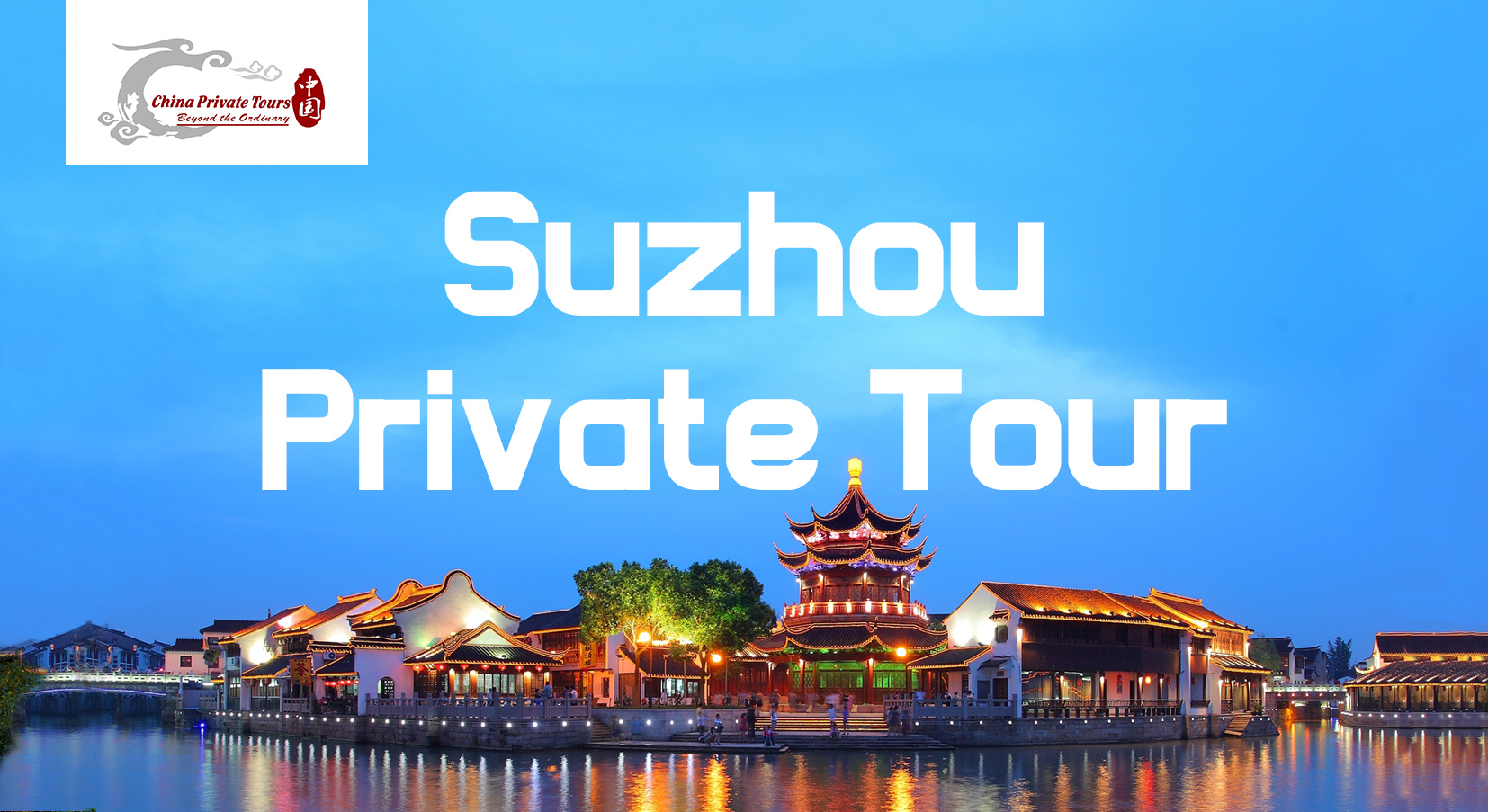 Our Pick up Sign "Suzhou Private Tour"
The first tourism spot is Zhouzhuang's Twin Bridges which were built during the late Ming dynasty (1368-1644) and are considered to be the symbol of Zhouzhuang. "Memory of Hometown", which depicted the Twin Bridges, was one of the items on display and has gained the world's attention for Zhouzhuang. The painting was chosen to be the first-day cover of the United Nations' postage stamp in 1985. The bridges are said to resemble an ancient Chinese key, thus locals also refer to it as "Key Bridge".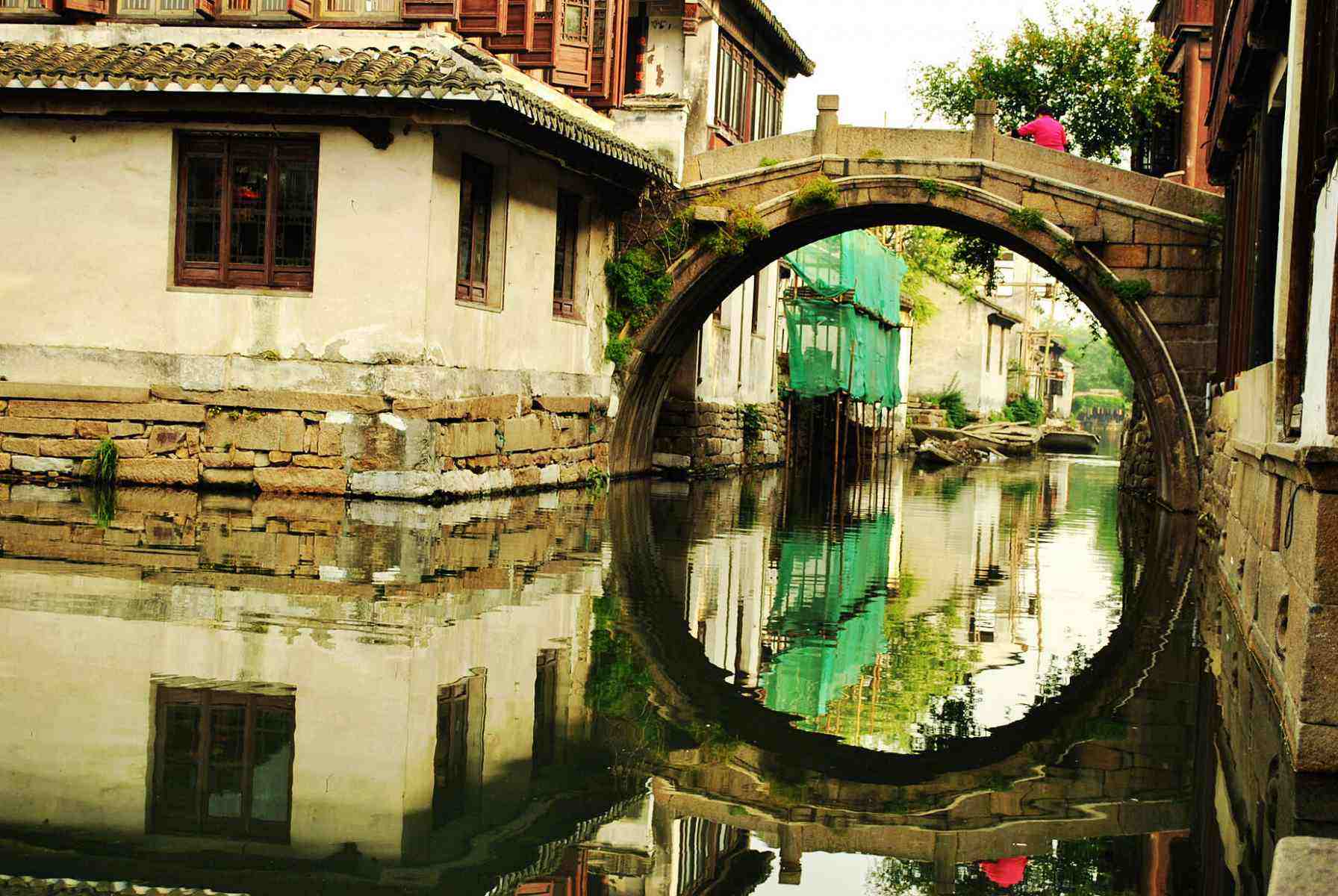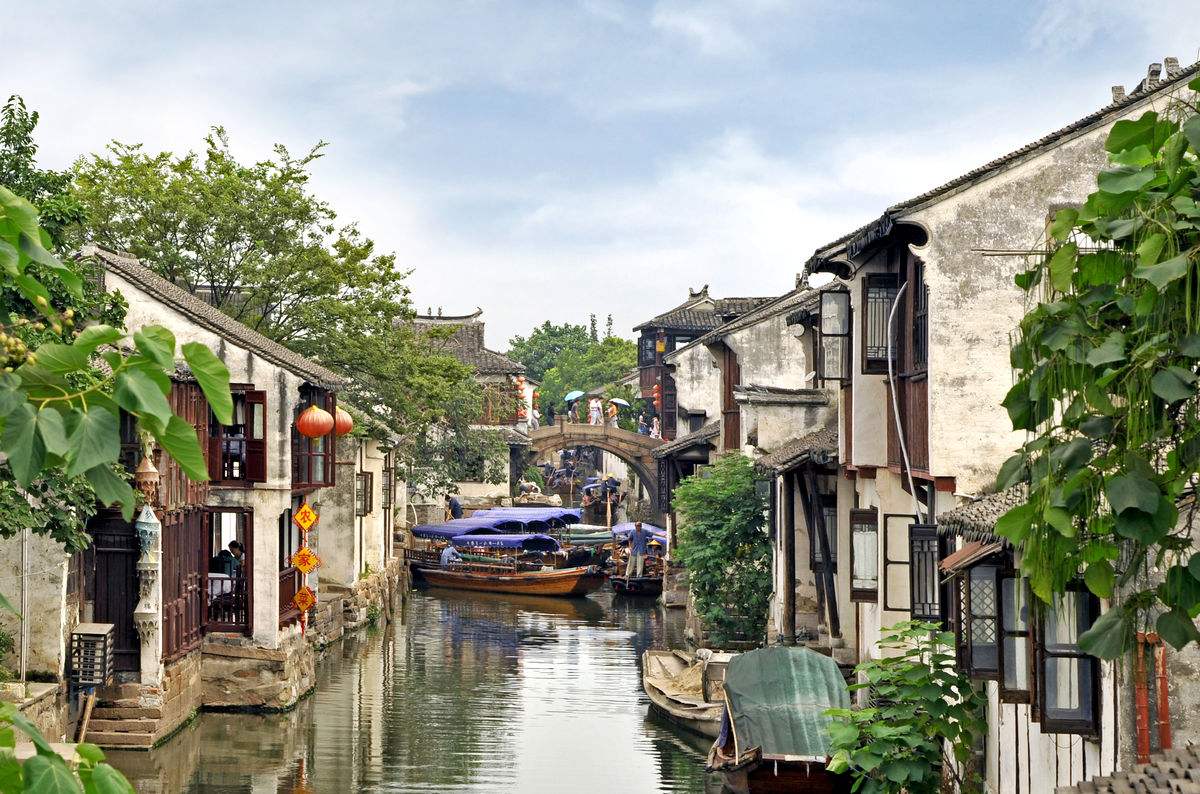 Next, you will visit Zhouzhuang's Old Drama Stage which covers an area of 4,600 m2 (49,500 ft2) and comprises an opera stage, seating area and exhibition hall. This massive stage often features performances of Kunqu opera, one of the oldest forms of Chinese Opera, as well as other traditional opera from the southern regions of the Yangtze River. Marvel at the vault-shaped roof of the stage, made up of 420 wood carvings.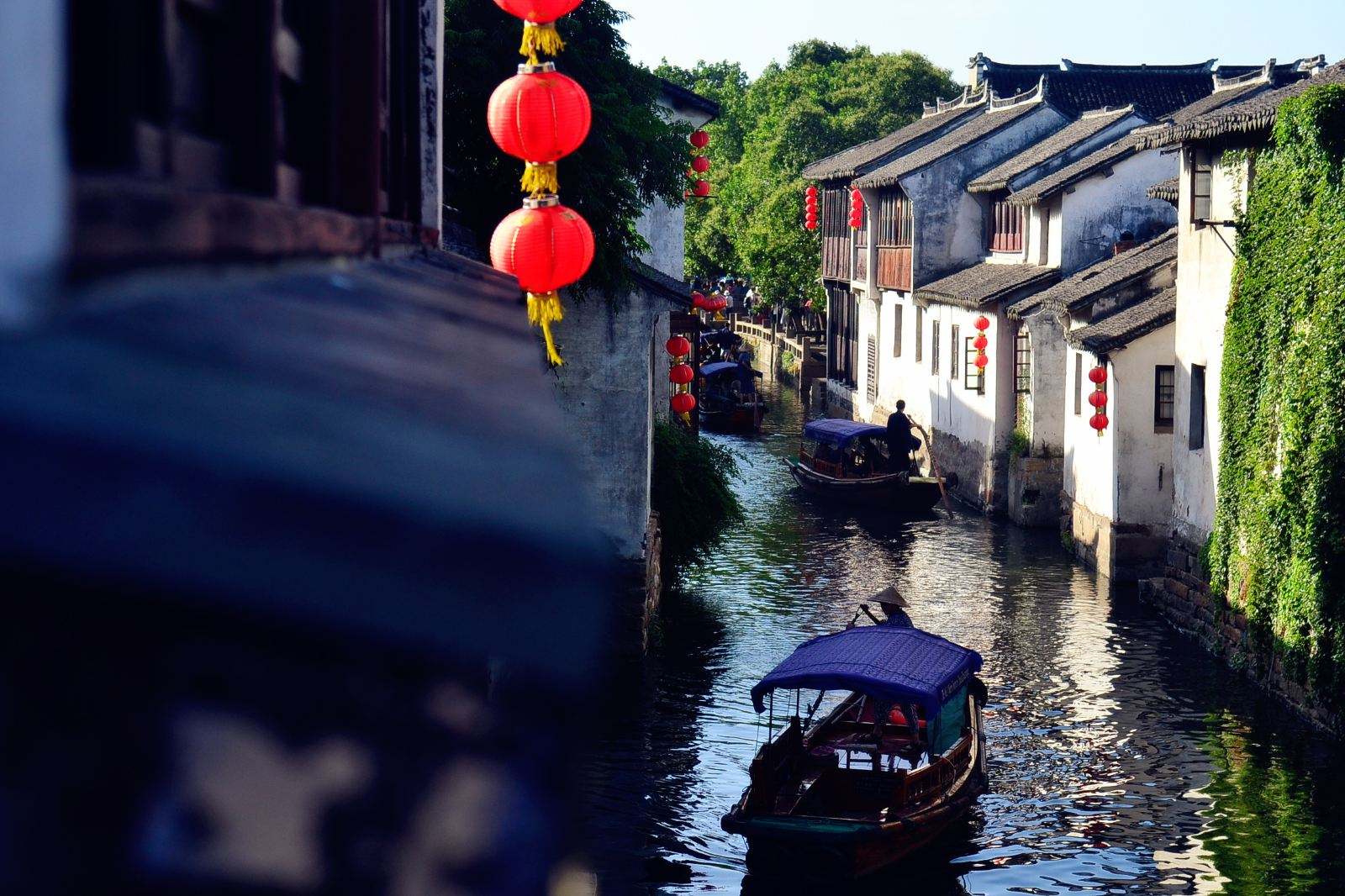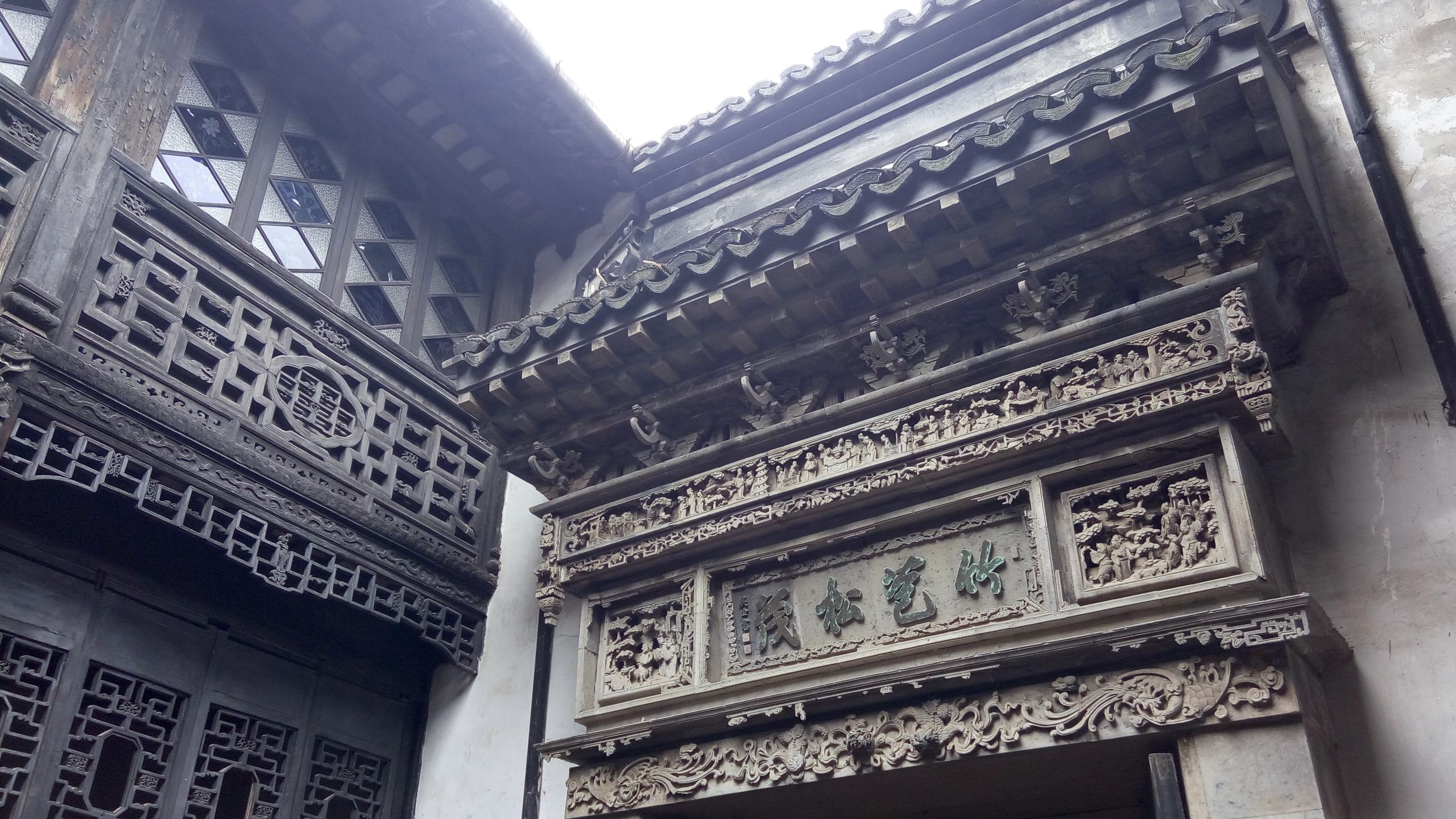 After lunch, you will move on to the Zhang House and Shen House, two examples of Zhouzhuang's distinctive historical architecture.
Built in 1742 and located at the southeast side of Fuan Bridge, Shen House was the private property of the descendant of Shen Wansan, the first millionaire of Jiangnan (South of Yangtze River) in the early Ming Dynasty. The whole architectural complex is of the Qing's style and occupies an area of more than 2,000 square meters (half an acre).
Zhang house is a stunning estate comprised of 70 rooms and six courtyards. It takes up about 1,800 square meters (less than half an acre).The residence dates back to the Ming dynasty. With Ruojing River flowing through, Zhang House is a dapper and graceful residential house; has a tranquil courtyard and pond. Deep halls all represent the life of the quondam owner.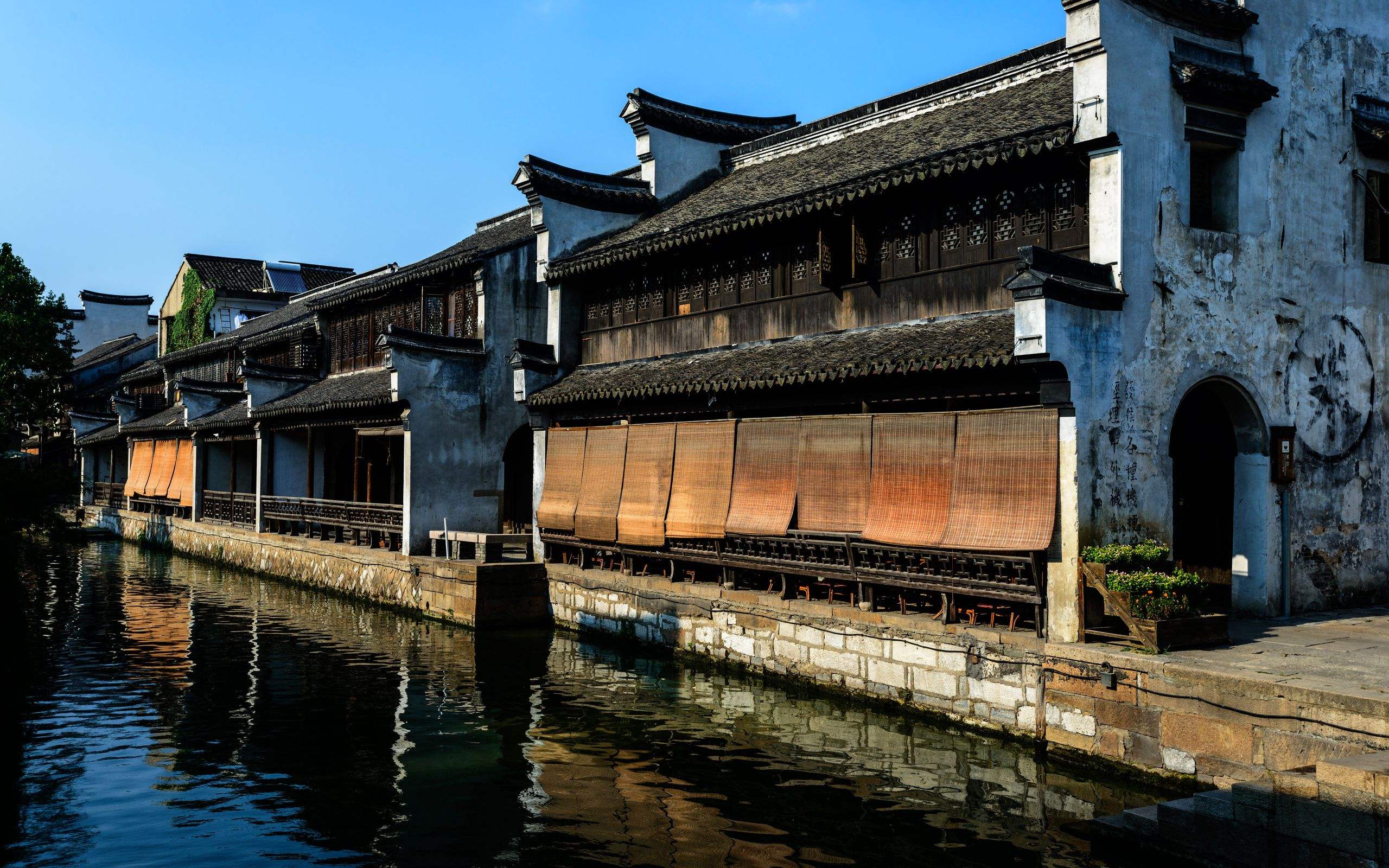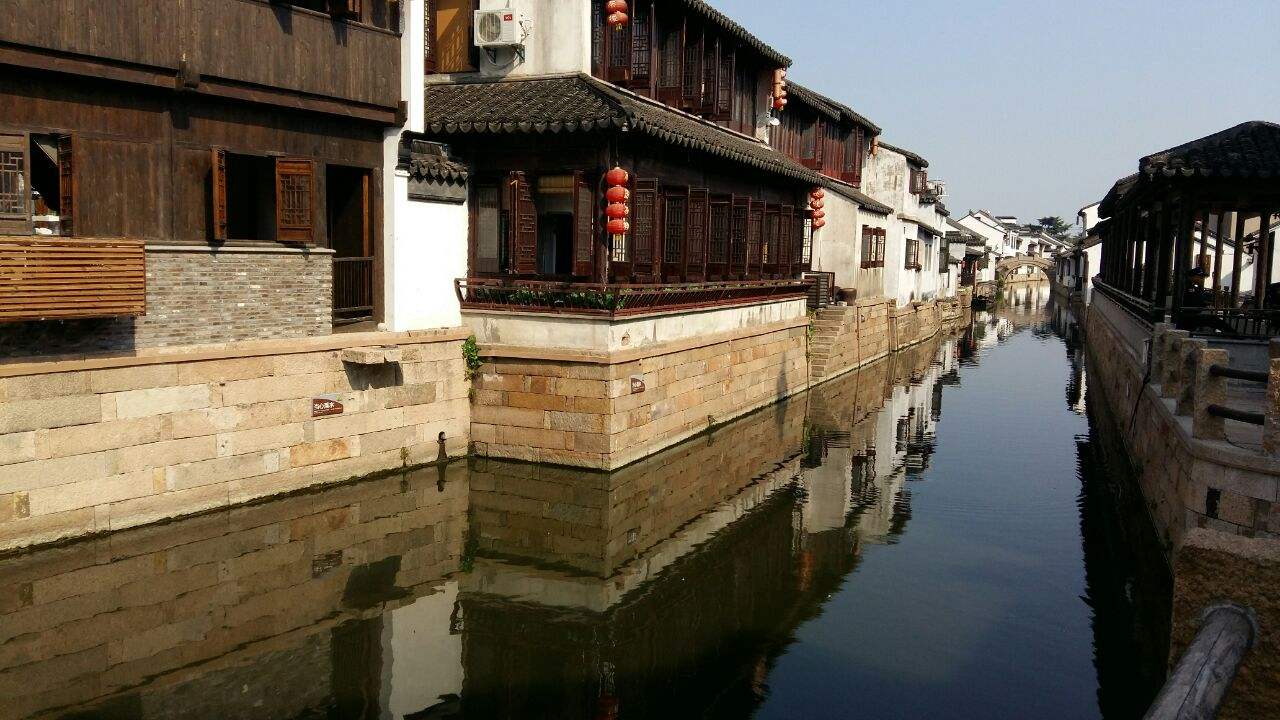 After the tour ends, drive to Suzhou train station to catch your high-speed train to Shanghai. When you arrive, your will be taken back to your hotel in Shanghai (based on your requirement).
Price Per Person in US Dollars