Tour Itinerary
Place&Transport: Shanghai
Today's Activities: Shexian County
Accommondation: N/A
Meal: No Meal
Pick up service is arranged at your hotel in Shanghai (based on your requirement) by your Shanghai driver, you will find a welcome sign "Huangshan Private Tour". Drive you to Shanghai train station to catch the train to Huangshan. Upon arrival, your guide will wait you at the exit of the train station with the same sign.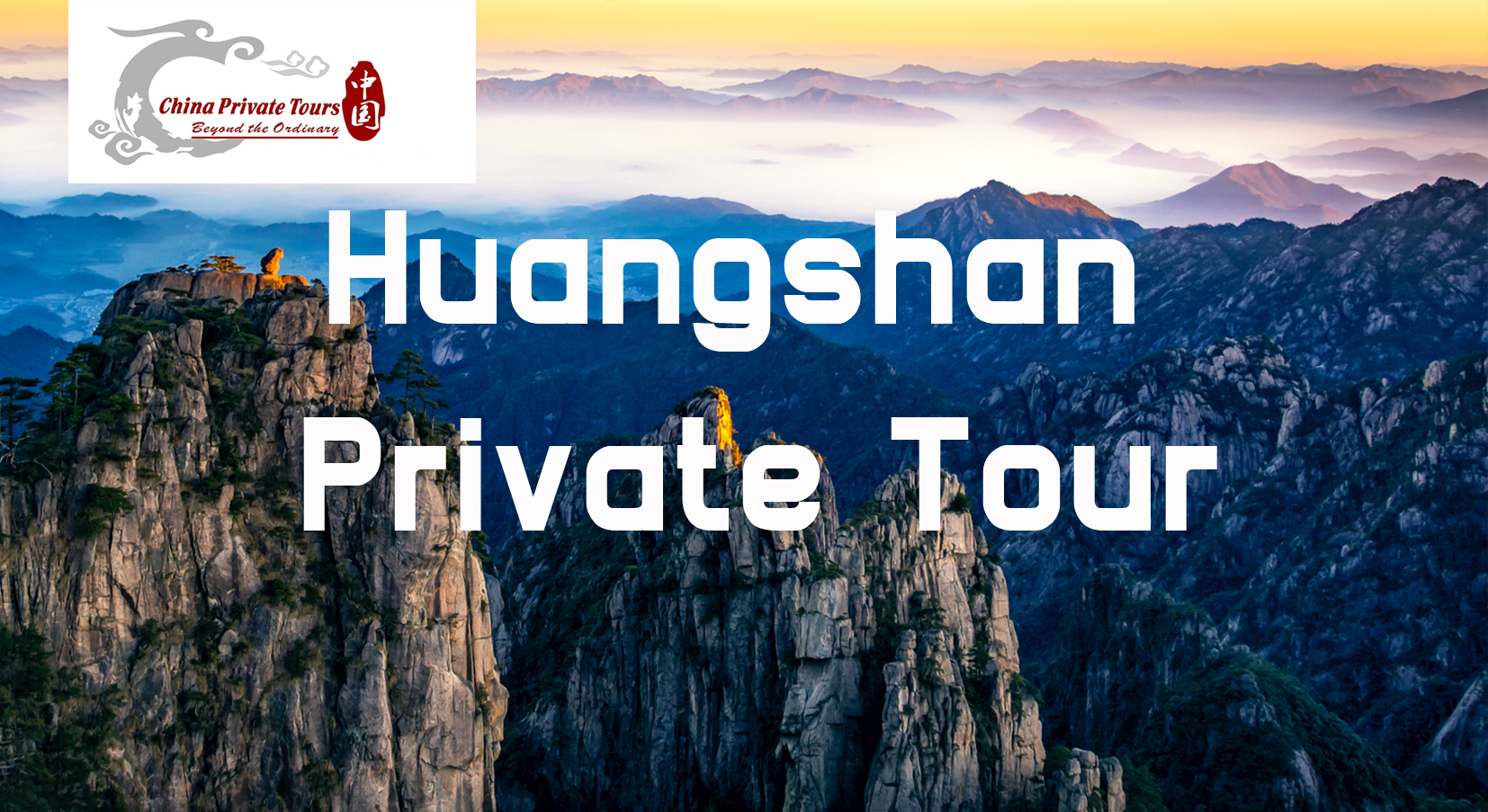 Our Huangshan Pick Up Sign "Huangshan Private Tour"
Your tour begins with Shexian County. It's a National Historical and Cultural Town. It was firstly established in Qing Dynasty on, it had long been the seat of the prefecture, called Huizhou Prefecture. Today you will visit five typical spots over there.
Upon arrival, you'll visit Tangyue Archways. This scenic area is located in Tangyue Village, 10 km away from the ancient Huizhou Town and 27 km away from Tunxi, the seat of the municipal government of Huangshan city. These seven arches in turn are: the Baocanxiao Memorial Arch, the Cixiaoli Memorial Arch, the Jiexiao Memorial Arch of Wang, the wife of Baowenling, the Kindness Arch, the Jiexiao Memorial Arch of Wu, the second wife of Baowenyuan, the Baofengchang Dutiful Son Memorial Arch, and the Baoxiangxian Shangshu(a rank in ancient times in China) Memorial Arch. All these are memorial arches of Bao families of Tangyue village. Seven archways are standing in line to the order of Loyalty, Piety, Charity and Righteousness, each telling a moving and unforgettable story.
The Highlight of Tangyue Archways
Carvings
There are a large number of beautiful carvings in Hui style around the body of the arches.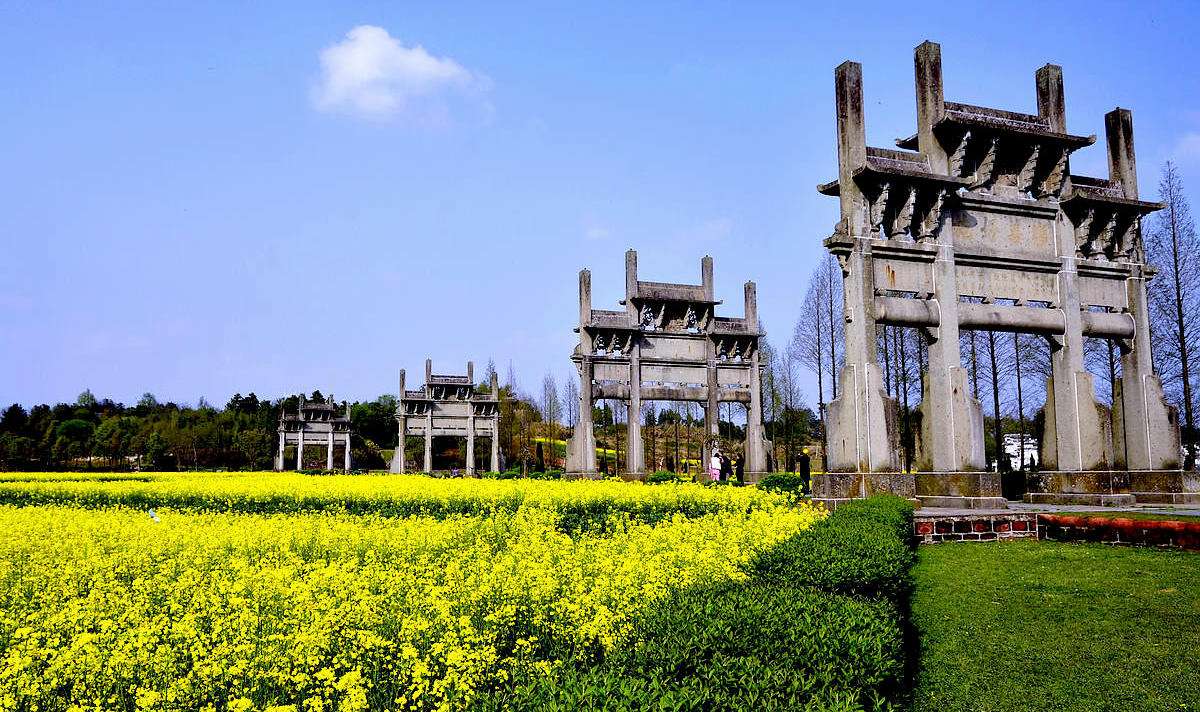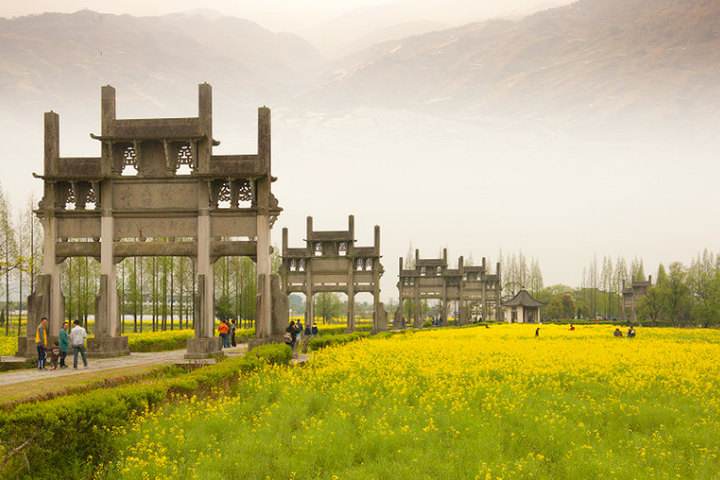 The next spot is Tangmo Village, It's Perched at the foot of Mt. Huangshan, near Shexian County. Tangmo Village was constructed originally in the Tang Dynasty and reached its height of prosperity in both the Ming (1368-1644) and Qing (1644-1911) dynasties as the most representative garden village designed with feng shui principles in Huizhou. And it's also a tranquil village which is famous for both its noticing natural landscapes and the historical and cultural glamour.
The Highlight of Tangmo Village
Tang Gan Yuan Garden
Tang Gan Yuan Garden in Tangmo is a must-see scenic spot in Tangmo Village. This garden was established by a rich man for his mother, who could not realize her wish to be able to travel to the West Lake in Hangzhou. Therefore, some scenic spots of the garden in some how are similar to those of the West Lake. Further to north is a pavilion called Jing Ting (Mirrior Pavilion), where illustrious stone inscriptions of eighteen famous Chinese calligraphists' factual writings are proudly displayed.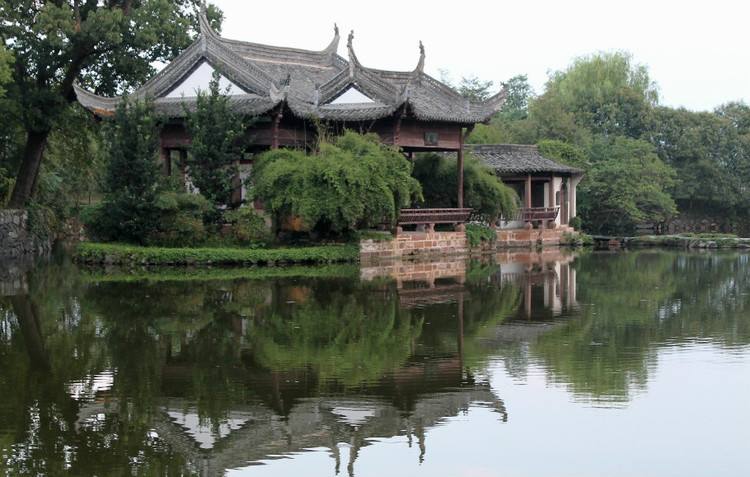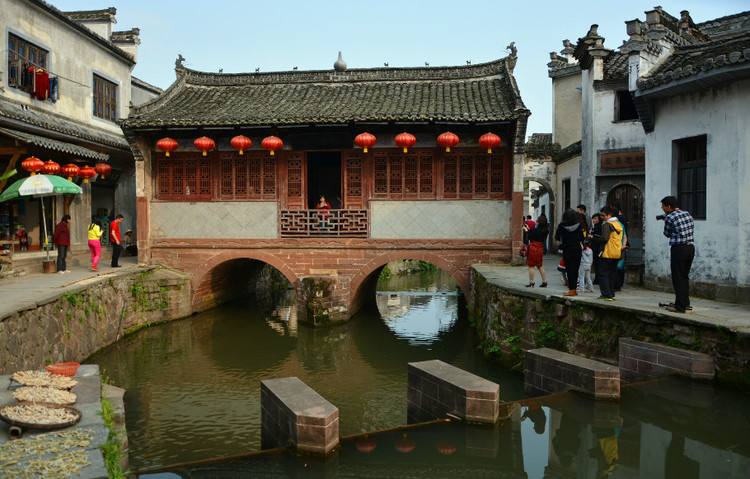 After that drive to the Chengkan Village, Chengkan is located on the south foot of Huangshan Mountain Scenic Area, which belongs to the list of World Natural and Cultural Heritage Site, and roughly has 15 kilometers far away from Yansi Town, the administrative center of Huizhou district. Chengkan is the hometown of two people of virtue and the No.1 village of Jiangnan region(?????, ?????).
The Highlight of Chengkan Village
Ancient architectural
The greatest highlight of this village is its splendid show of ancient architectural complex featured of Huizhou style. Two sits of this village called Luo Dongshu Memorial Temple and Ancient Building Complex of Chengkan Village were both agreed as the two cultural relic sites under the national protection.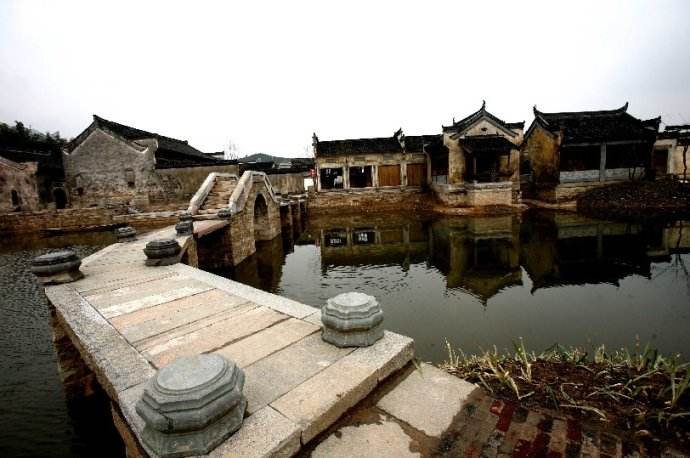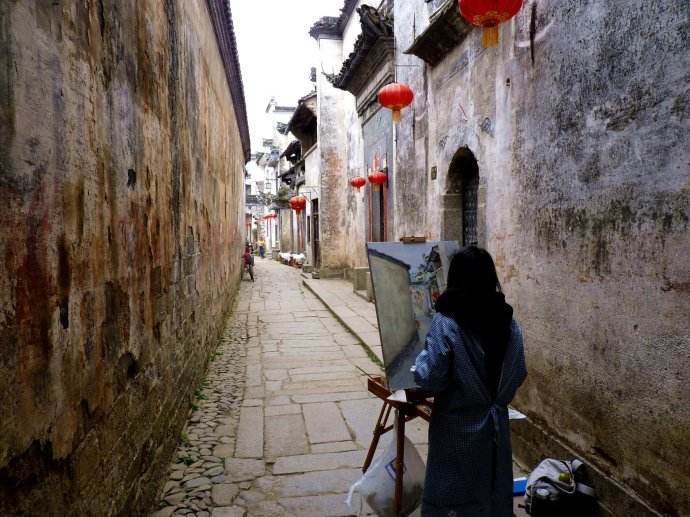 Have lunch at the local restaurant.
After lunch visit the Doushan Street, is a historical residential street in Shexian County, It is named after a neighboring hill called Dou Hill by locals and is a noted tourist attraction in the area, famous for its typical construction style of the local residential houses.
The highlight of Doushan Street
Residential houses
whose characteristics are whitewashed walls, grey tiles and all kinds of stone carving ornaments, flank the winding lane, paved with large pieces of stone slabs. Among them the most outstanding are the Xu, Yang and Wang residential homes.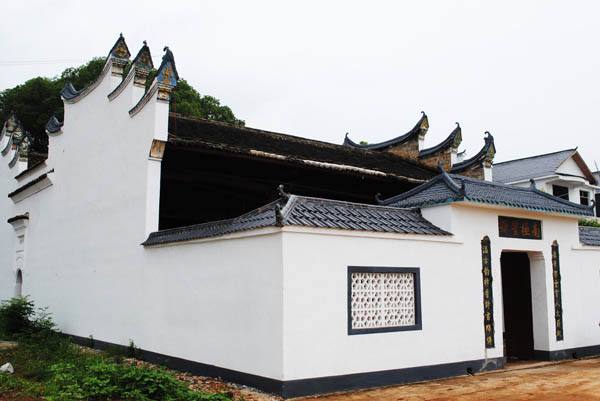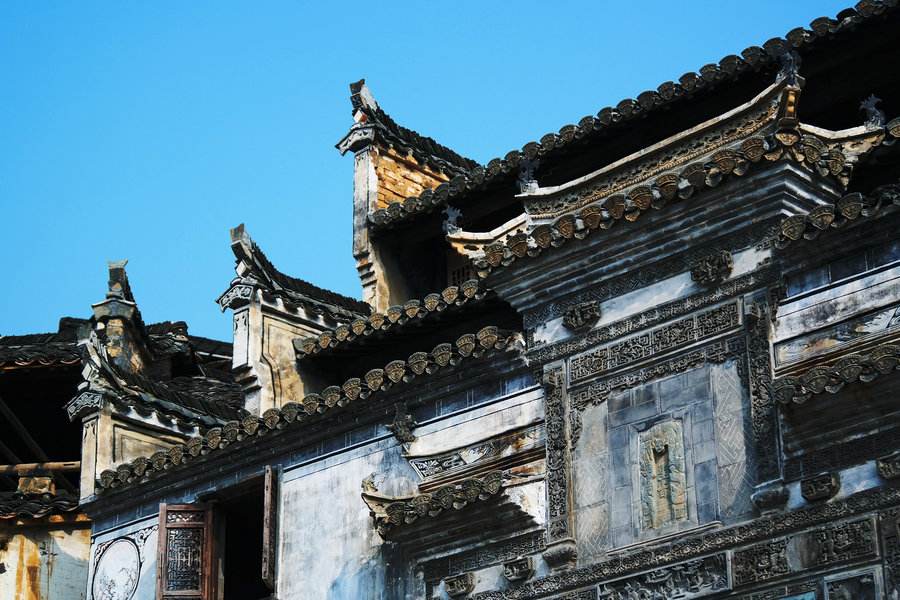 The last spot is Yuliang Dam, It is the unique well-preserved overflow stone dam in China. It was built by laying well fitted solid stones to tame the river. The dam is 138 meters in length, 27 meters in base width and 4 meters in apical width, constructed with solid rocks and now being under the national protection.
The highlight of Yuliang Dam
It is called "Southem Anhui's Dujiang Weirs" Yuliang Town was a port in history. prosperous for more than hundreds of years. It now still looks as it used to be.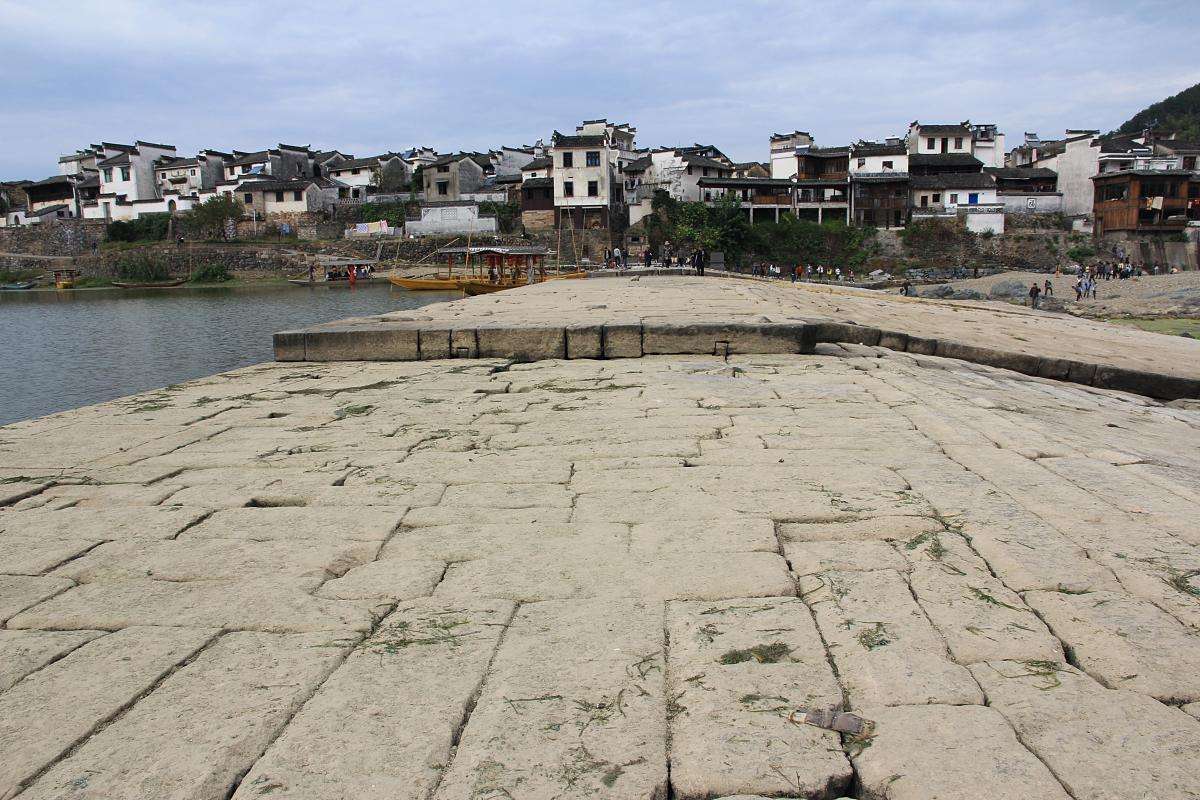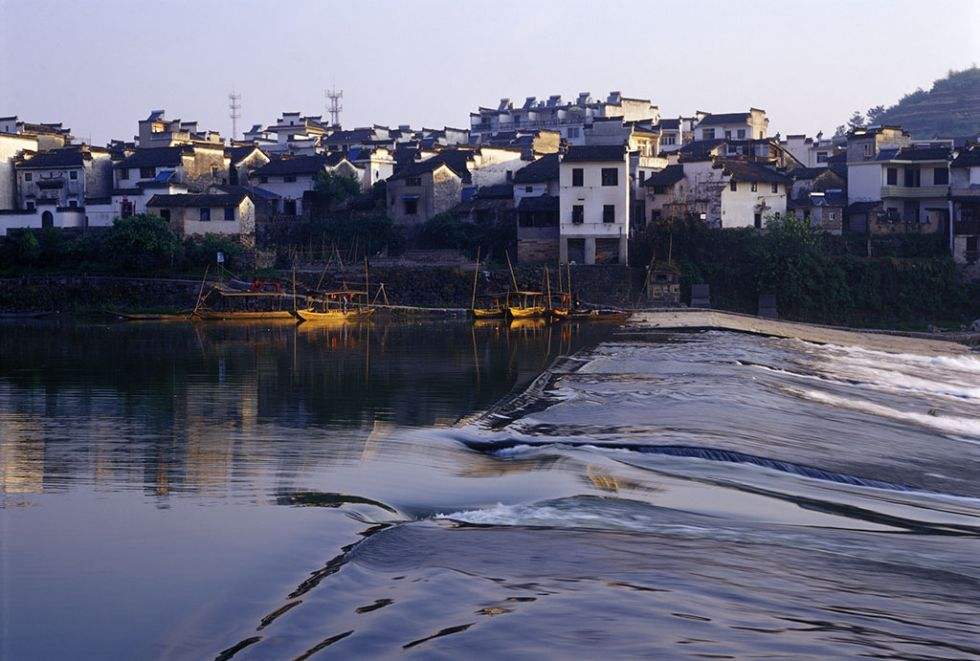 At the end of the tour, drive back to Huangshan train station to catch your train to Shanghai. Your will be escorted to your hotel in Shanghai (based on your requirement) when you arrive in Shanghai.
Price Per Person in US Dollars