Day 1 Shanghai-Huangshan
Place&Transport: Shanghai
Today's Activities: Transfer to your hotel in Huangshan downtown
Accommondation: Four Stars or Five Stars Hotel(Can be customized) in Huangshan (Tunxi)
Meal: N/A
Pick up service is arranged at your Shanghai downtown hotel (based on your requirement), you will find a welcome sign "Huangshan Private Tour". Drive you to Shanghai train station to catch the train to Huangshan. Upon arrival, your guide will wait you at the exit of the train station with the same sign.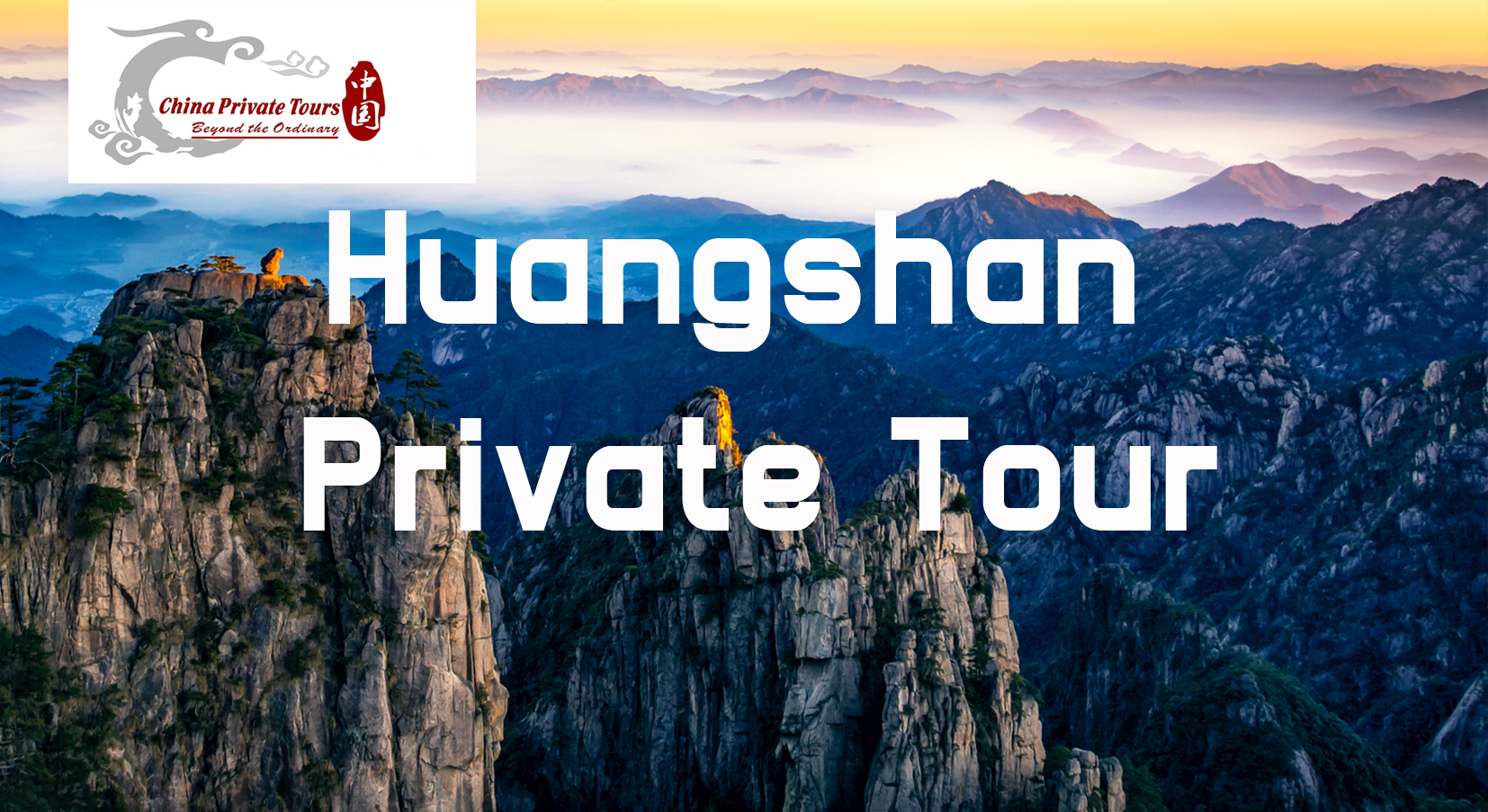 Our Huangshan Pick Up Sign "Huangshan Private Tour"
What you need to do is sitting back and relaxing in the car. Your guide will help you check in the hotel in the downtown Huangshan City and provide information you need. If time permits, visit Tunxi Old Street, an ancient commercial street in center of Tunxi Town.
Day 2 Mt. Huangshan
Place&Transport: Huangshan
Today's Activities: Mt.Huangshan
Accommondation: Four Stars or Five Stars Hotel(Can be customized) on Mt.Huangshan
Meal: N/A
After breakfast at your hotel, check out from your hotel and drive along Huangshan Expressway to Huangshan Mountain (around 1.5 hours), later, change for the local green bus reach to Yungu station where you will take the cable car from Yungu Station to the top of the mountain.
Upon arrival, you will first climbing the Shixin Peak to watch famous Mount Huangshan pines like the Black Tiger Pine, the Couple Pine, the Dragon Claw Pine and the Overlooking the Sea of Clouds Pine. You will also be able to view several oddly-shaped rocks like the Flower Growing out of A Writing Brush and Monkey Watching Sea of Clouds.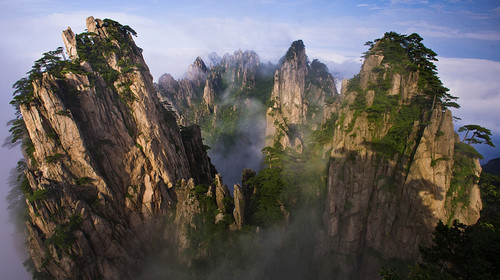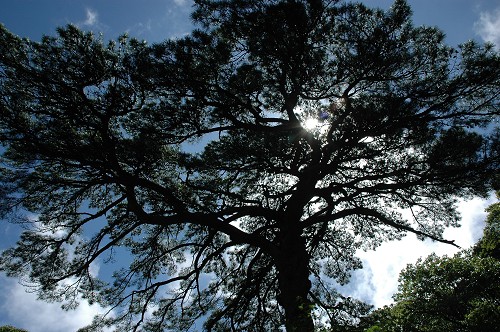 Move on to the Beginning-to-Believe Peak, 1668 meters above the sea level, is the fifteenth of the thirty-six minor peaks of Mount Huangshan. Its fancy name comes from this story. Many years ago someone wandered to this place on his way back from the Cloud Valley Temple and was immediately stunned by its unworldly landscape. He then improvised a couplet: "Inexplicable, unbelievable; admirable, no idea until arrival" The peak has many bizarre-shaped pines. As a saying goes, "One wont see the best of the Mount Huangshan pines until they come to the Begin-to-Believe Peak".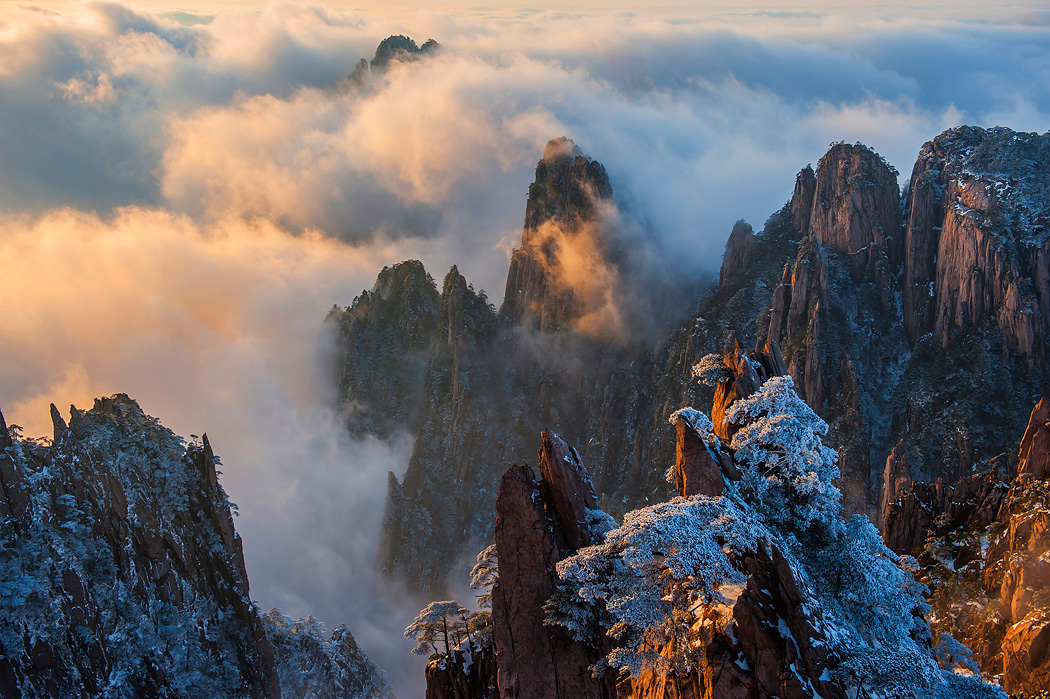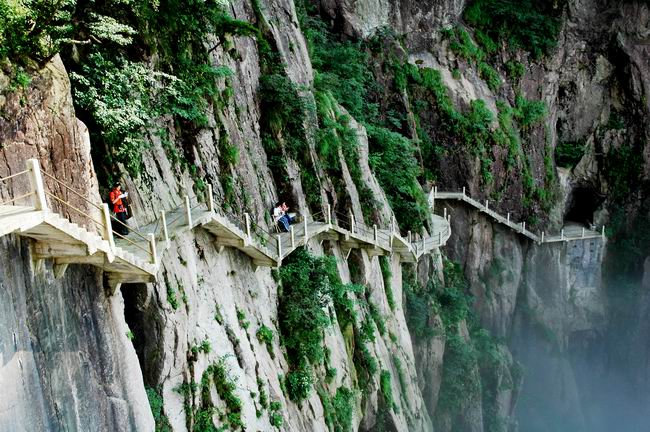 After lunch Visit Xihai Grand Canyon, it is a newly-developed scenic area open to public on May, 2001. Covering the most prime scenery of Xihai Scenic Area (Western part of Huangshan Scenic Area), it starts at Cloud-dispelling Pavilion, linking White Cloud Area at Fairy-walking Bridge, and creating a breath-taking circular sightseeing route. Within its 25 square kilometers, there are many unique rock formations, such as Upside-down Boot, Lady Playing Piano, Dog Watching Sky, Man Walking on Stilt, and fantastic peaks; Archway Peak, Nine-dragon Peak, Double Bamboo Shoot Peak, Stone-bed Peak, Stone-pillar Peak and Pine Forest Peak, just to name a few. Lush pines abound in the area and the large historic ones have names.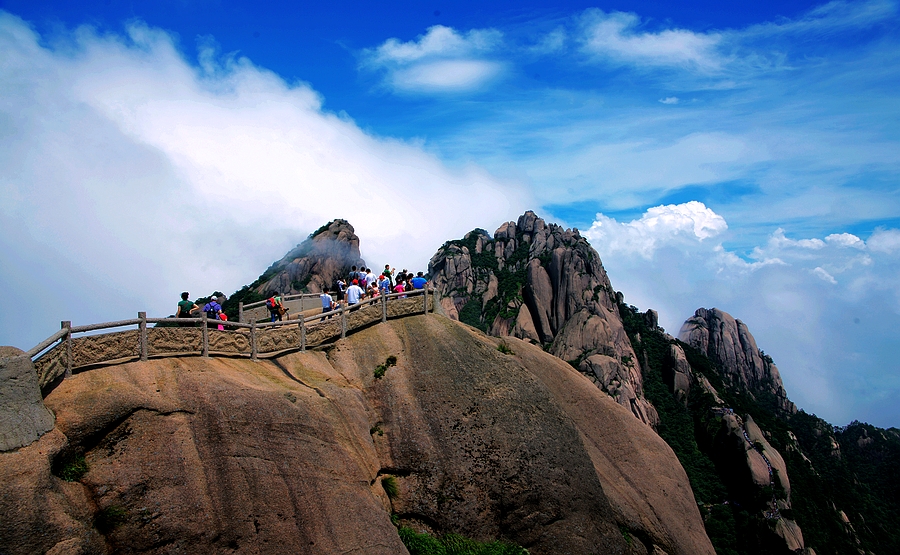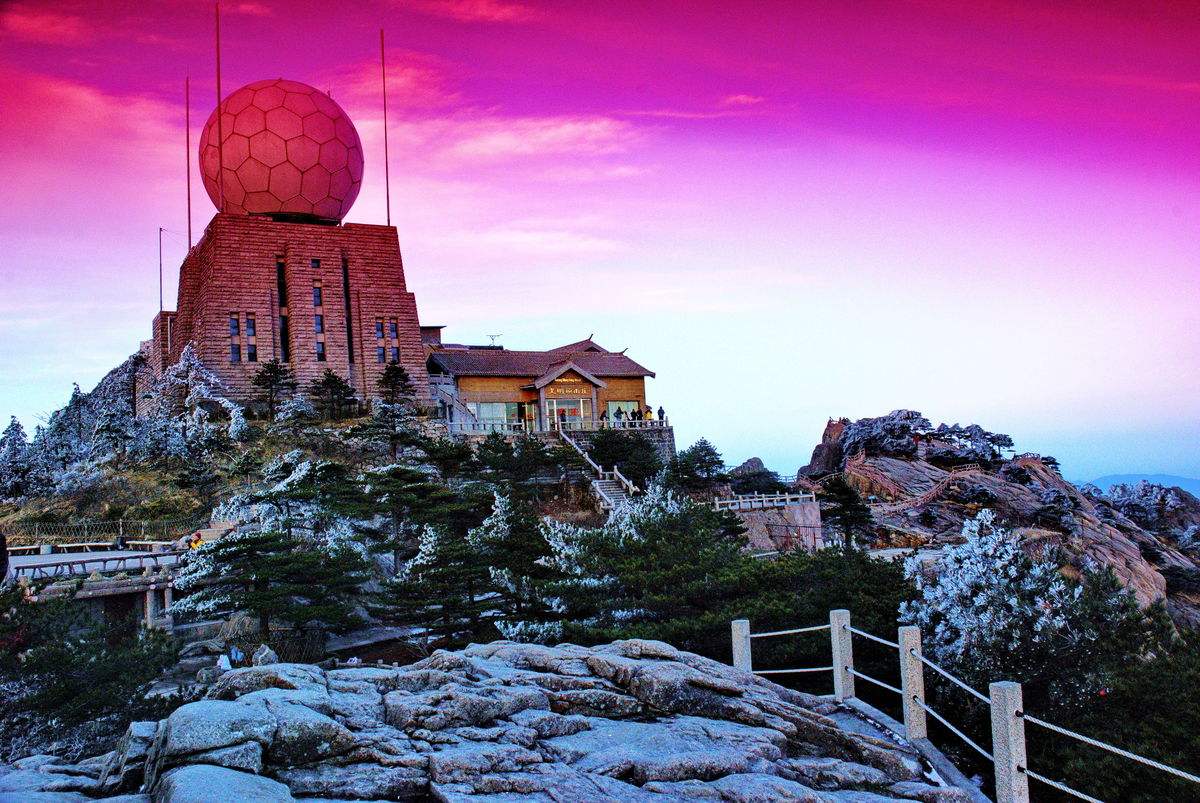 Stay overnight on the top of mountain.
Day 3 Mt.Huangshan-Shanghai
Place&Transport: Mt.Huangshan
Today's Activities: Mt.Huangshan, Hongcun Village
Accommondation: N/A
Meal: B
If the weather permits, you'll have chance to enjoy the sunrise.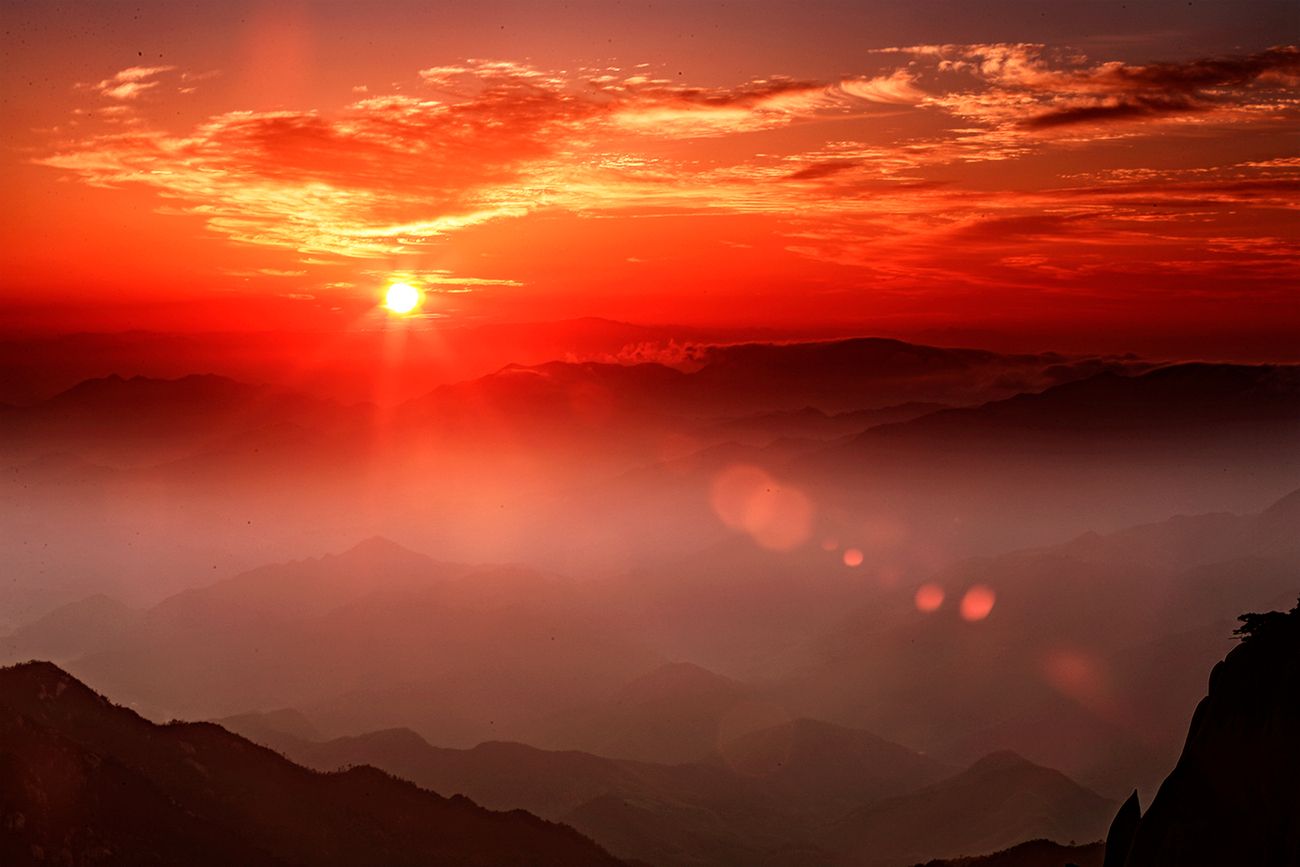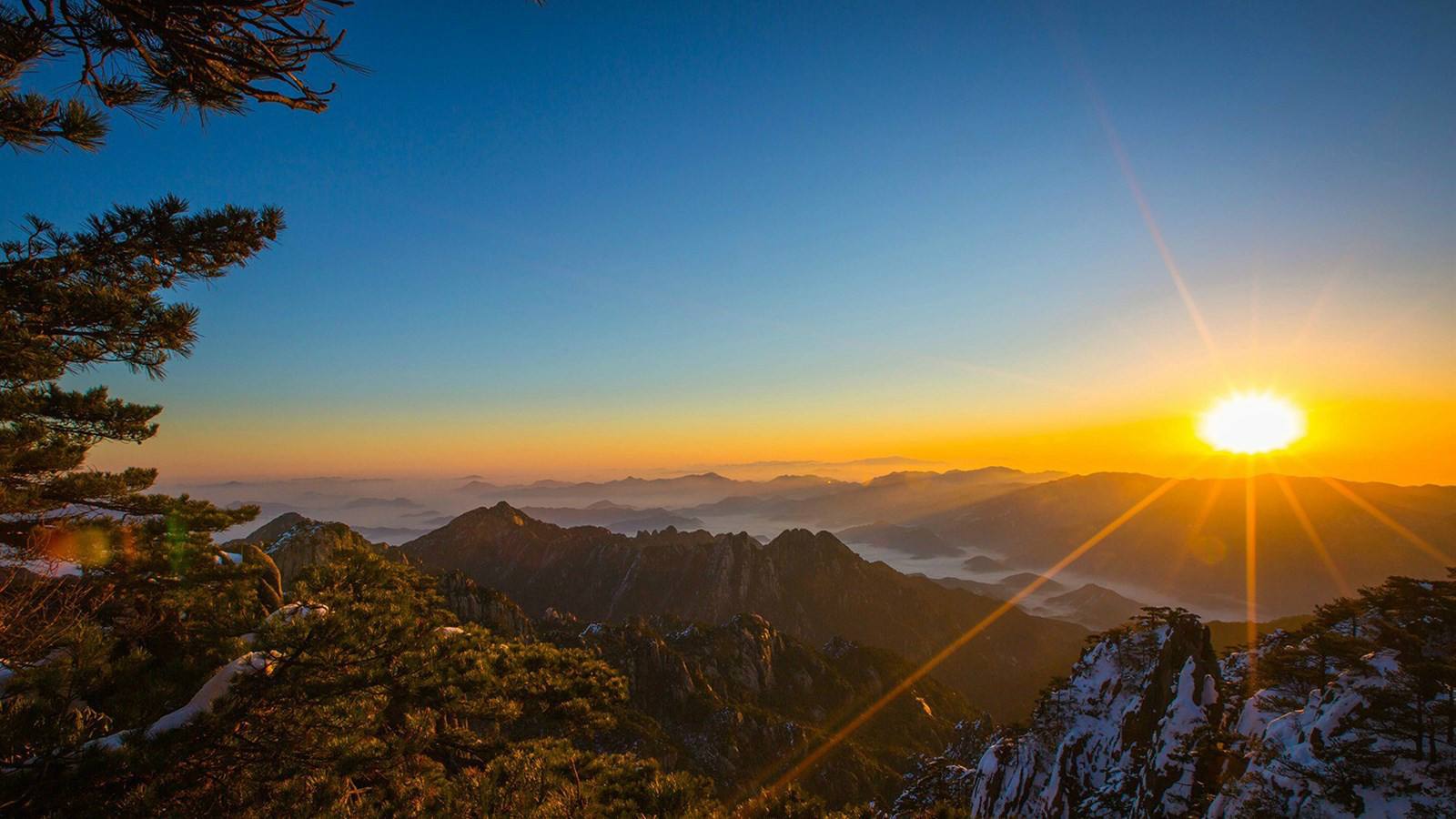 After breakfast, go down the mountain by cable car and drive to Hongcun Village, Hongcun is a wonderful place to visit, originated during Song Dynasty (960-1276), is praised as the most beautiful village in China.It is famous as the ancient village in the Chinese painting. Quite different from other traditional ancient villages in China, the layout,landscape, architectural form, decoration, and construction techniques all retain the original features Hongcun.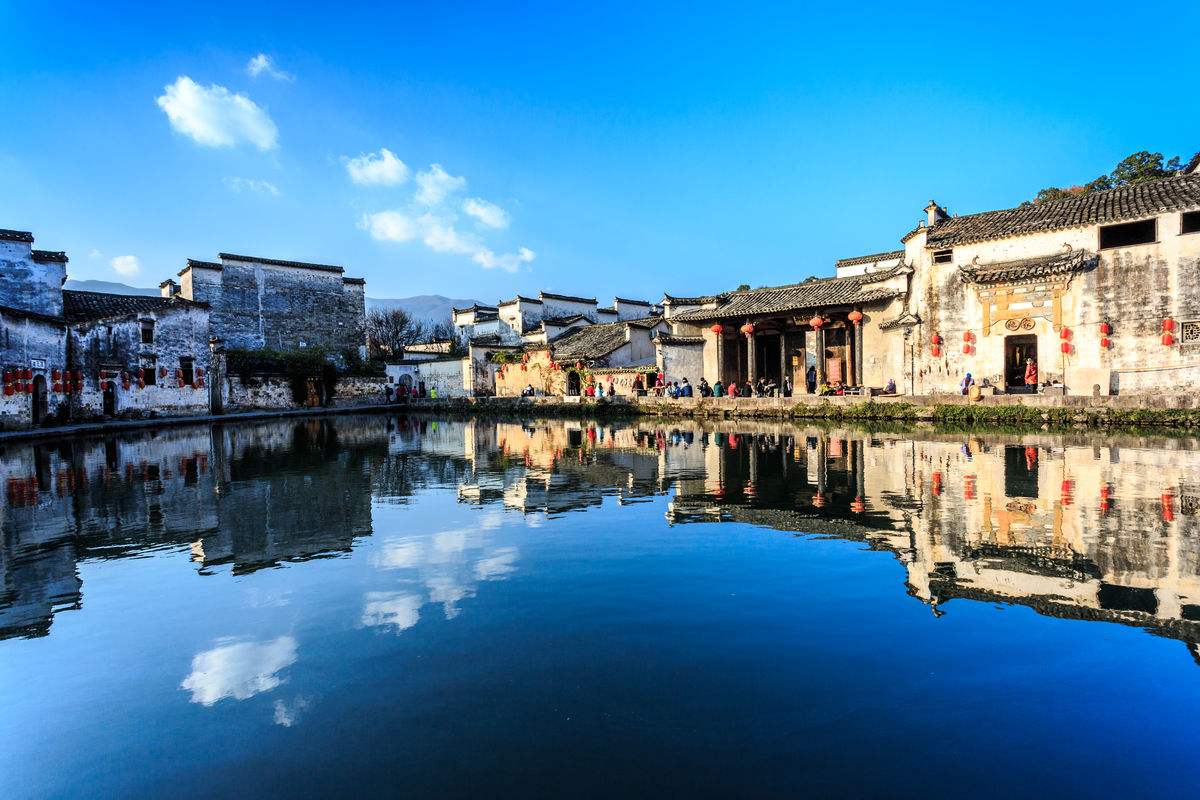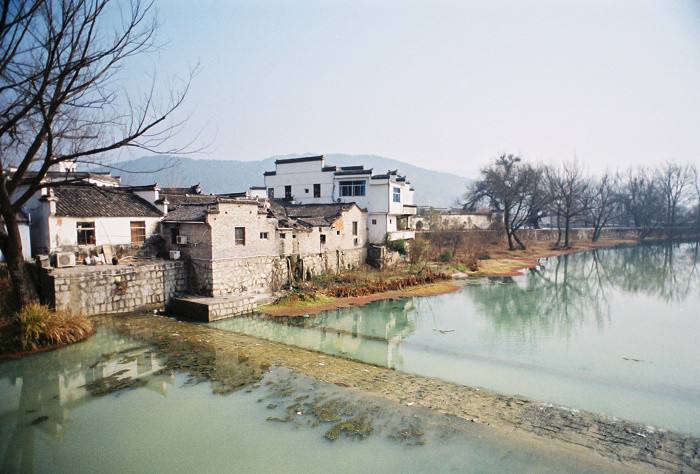 Hongcun Village is an outstanding representative of Huizhou traditional local culture, building techniques and landscape design. It has historical, artistic, and scientific value. This village is described as one of the Yellow Mountains must see areas. Partly for the preserved Ming and Qing architecture and the village layout that was recognized by UNESCO in the year 2000. Ingenious use of elements of water, trees and gardens, and farmland produced a beautiful setting for the Wang Clan's daily life over many generations. Hongcun Village structures blend in with the natural setting that exhibit the wisdom of hundreds of years of village construction.
After the tour ends, drive you to Huangshan train station and return to Shanghai. You'll end your tour at your Shanghai hotel (based on your requirement).
Price Per Person in US Dollars