Shanghai Tour Guide Service
When travel to Shanghai. Are you looking for an experienced, knowledgeable and helpful Shanghai tour guide? Shanghai private tour is your reliable travel agency to offer the Shanghai tour guide service based on your requirements. All of our Shanghai tour guides are university graduates, professional licensed tour guides. What's more, our Shanghai tour guides have received very good professional training in hospitality industry. They all love their work and are ready to render their good services to you. If you have any special request for the Shanghai tour guide service, please feel free to contact us at :chinaprivatetours@gmail.com

Our Most Popular Hangzhou Tour Guides: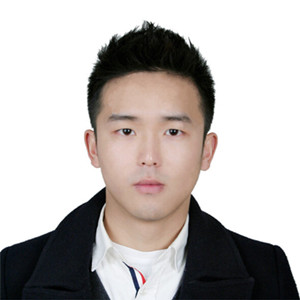 General Manager of China Private Tours
"Hi. My name is Sam. I am the General Manager of China Private Tours. In the past six years I led Group Bus trips to Shanghai, Beijing, Xian, Guilin, Hangzhou, and some other top attractive cities in China. After 6 years work on Group Bus tour, some fresh ideas about travelling in China came to my mind sometimes. It's time to do something to change the way of travelling in China. Finally, I made up my mind and set up my own way of travel ling in China--- China private tours series:

www.chinahangzhoutour.com/ --- Hangzhou Private Tour
www.tripstoshanghai.com --- Shanghai Private Tour
www.suzhouprivatetour.com --- Suzhou Private Tour
www.xianprivatetour.com --- Xi'an Private Tour
www.chinabeijingprivatetour.com --- Beijing Private Tour
www.chengduprivatetour.com --- Chengdu Private Tour
I am a very open-mined person and easy going. Almost every year I would like to travel abroad or within China several times, I think the best way to learn about the culture is through travelling which I can never learn through the textbook. I am also good at singing and I would love to sing for my guests.

I always treat every guest as my friend and enable them to learn more about Shanghai and China is my responsibility. As a l licensed national English speaking tour guide, I have been engaged in the tourism industry for over 9 years and made friends with almost every customer I ever led. They tag me as " culture ambassador". " gourmet master", "walking map"! Personally, I love traveling, and once I find something new and authentic, I would be happy to share with my guests.

I know and love my hometown - Shanghai this beautiful and morden city very well. I speak fluent English. And I'm a humorous man with passion on this lovely job. Hope meet you in Shanghai and give you a wonderful Shanghai trip!"

Shanghai Tour Guide-Blake
Hello, my friends. Welcome to Shanghai, the capital of China. My name is Blake. Because of job I chose the English name by myself. In my opinon, English name will be easy for you to remember, right? I can speak fluent English since I as a English major student. When I am in university my major is English Education. After graduation, I should be a English teacher, not a Tour operator or English Speaking guide, but I am very interested in the tourism and enjoy travelling. So I chose to be a English tour guide. I love my job and love to be your guide when travel in China.
Shanghai Tour Guide-Autumn
My name is Autumn. My mayor is Tourism English. I've passed the English skill test TEM8 and I've got the English tour guide certificate. I've been worked as a tour leader for few year ago, but I changed into a full time local guide. Being a tour guide for me is more than a job, it brings me a great feeling of growth and success. It's interesting and challenging. Talking with different people and exchange our culture makes me stay in Shanghai like travel around the world. To solve different kinds of questions and to give a satisfied answer to the guests make me feel successful. That's why I love this job.
Shanghai Tour Guide-Anna
I am Anna. I have been a Shanghai local tour guide for 5 years. I graduated from the UIBE of Shanghai university which is a professional international relationship college. I majored in English and have passed the CET-8 examination. I love my job, I think a good attitude and mentality is important to a tour guide. So I smile all the time to face all the emergencies in the course of a tour. I try my utmost to give my customers a flexible, comfortable and a worry-free tour during their stay in Shanghai.
Shanghai Tour Guide-Adrian
My name is Adrian. I was born and grow up in Shanghai, the capital of China. So I am a 100% Shanghai local guide. I have been an English guide for 6 years. I can get along with foreign visitors easily and quickly because the experience before as a guide mostly deal with international conferences. I know every corner of Beijing and every details of each sites of interesting. I can make everyone enjoy the stay in Shanghai, not only physically but also mentally.
Shanghai Tour Guide - Lynda
"Hey! This is Lynda! A professional, pretty, funny and humou tour guide in Shanghai! I am full with passion all the time!! I am majoring in English and Japanese. I have been working as a guide for 2 years with China guide certification. I will offer you ultimate experience of Hangzhou, whether business or leisure, offer you the VIP customized services! I could show you around in popular destinations in south of China like Shanghai, Suzhou, Hangzhou and some water-towns, tailor-made itineraries according to your interests and requirements, with unique experiences in Shanghai.
I was the assigned Interpreter for American Top Architecture Company-EDG Company, which is specialized in master planning, project and design management and so on, involved in Billions project interpretation and summit or meetings.
I have guided thousands of customers from America, Europe, Latin America, Australia, Asia, Arab, individual and group tours coming to Hangzhou.
I could be your nice travel guide, conference interpreter, sourcing assistant, and also business consultant, offering you splendid experiences beyond the usual tourist attractions, not only in Hangzhou, but all over China!

Shanghai Tour Guide - Michael
"My name is Michael. I am a licensed professional tour guide in Shanghao, conducting tours for many nationalities to China since 2010. I am an honest, patient, down-to-earth and very responsible person. From almost 900 groups I had taken, I had not only won a lot of their compliment but also established long-term friendship with former tourists by my sincere service and hard-working job.

I enjoy making friends with all over the world people. Showing the best part in and surrounding Shanghaiarea. Explain history and culture about Shanghai even China. I have a warm personality, a great sense of humor.

Hangzhou is my second hometown and I've lived here since 2005, and witnessed all the changes that have taken place here. Actually, I was born in Suzhou, the garden city not far away from Hangzhou. So definitely I can lead tours to the neighboring cities and water villages including Shanghai, Suzhou. Wuzhen, and so on.

Our Service Price List as below:
| | | | | |
| --- | --- | --- | --- | --- |
| Service Time: 8 Hours/Day | 1-2 Travelers | 3-5 Travelers | 6-9 Travelers | Above 10 Travelers |
| Shanghai English Speaking Guide | 600 | 650 | 700 | 800 |
| Shanghai French Speaking Guide | 800 | 850 | 900 | 1000 |
| Shanghai German Speaking Guide | 800 | 850 | 900 | 1000 |
| Shanghai Spanish Speaking Guide | 800 | 850 | 900 | 1000 |
| Shanghai Chinese Speaking Guide | 600 | 600 | 600 | 600 |
Tour Guide Service Note:
1.Duration: 6-8hours
2.Extra hour will involve charge of CNY100 per hour;
3.The price exclude tips to the guide. According to thier service, not compulsory!
Price Per Person in US Dollars