Summary
Day 1 Beijing Arrival
Day 2 Beijing: Tiananmen Square, Forbidden City, Temple of Heaven, Summer Palace
Day 3 Beijing: Mutianyu Great Wall, Ming Tombs, Beijing National Olympic Stadium
Day 4 Beijing-Xian: Nanluoguxiang, Beijing to Xian by high-speed train
Day 5 Xian: Terra-cotta Warriors Museum, Big Goose Pagoda, Dumpling Banquet & Tang Dynasty Show
Day 6 Xian-Chongqing: Xian Ancient City Wall, Xian to Chongqing by Flight
Day 7 Yangtze River Cruise: Yangtze Cruise, Fengdu, Mingshan Hill, Shibaozhai
Day 8 Yangtze River Cruise: Daning River Small Gorges, Qutang Gorge, Wu Gorge, White Emperor City
Day 9 Yangtze River Cruise-Yichang-Shanghai: Three Gorges Dam, Xiling Gorge, Yichang Museum, Fly to Shanghai
Day 10 Shanghai: The Bund, Yuyuan Garden, Silk Factory, Jade Buddha Temple
Day 11 Shanghai Departure
Day 1 Beijing Arrival
Place&Transport: Beijing
Today's Activities: Pick you up at the exit of Beijing International Airport
Accommondation: Four Stars or Five Stars Hotel(Can be customized) in Beijing
Meal: N/A
Upon arrival Beijing, our Beijing local guide will pick you up at the arrival hall of Beijing Airport with a pick up sign "China Private Tour" and escorted to your downtown hotel by a private comfortable vehicle. Our guide will help you to check in hotel.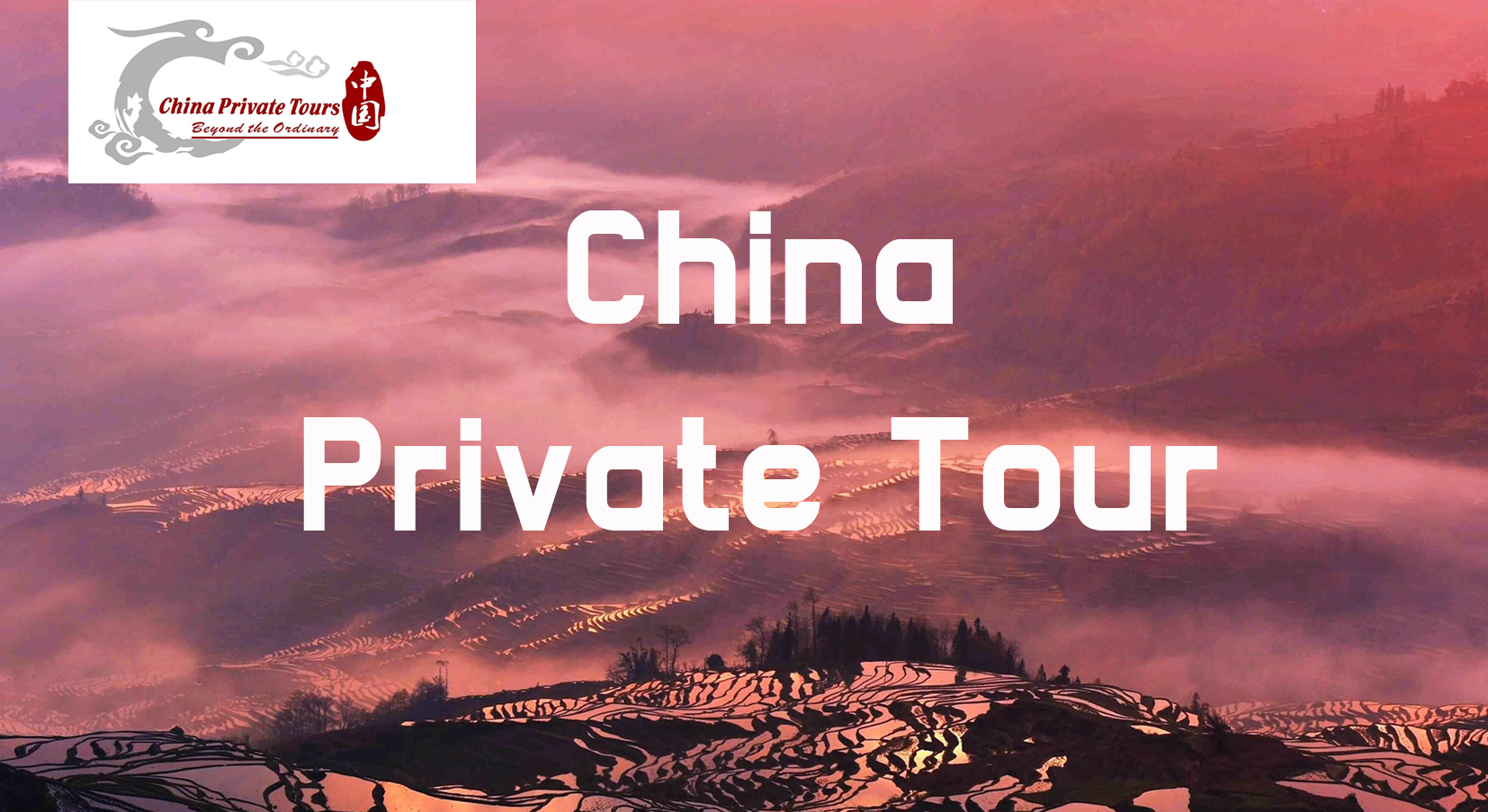 The rest day is free on your own to get over the jet lag or explore Beijing city.
Day 2 Beijing
Place&Transport: Beijing
Today's Activities: Tiananmen Square, Forbidden City, Summer Place, Temple of Heaven
Accommondation: Four Stars or Five Stars Hotel(Can be customized) in Beijing
Meal: B,L,D
In the morning, our guide will meet you at your hotel lobby at appointed time. The first place for Beijing is Tiananmen Square, Tiananmen Square is the geographical center of Beijing City. It is the largest city square in the world, occupying an area of 440,000 square meters (about 109 acres), and able to accommodate 1,000,000 people at one time.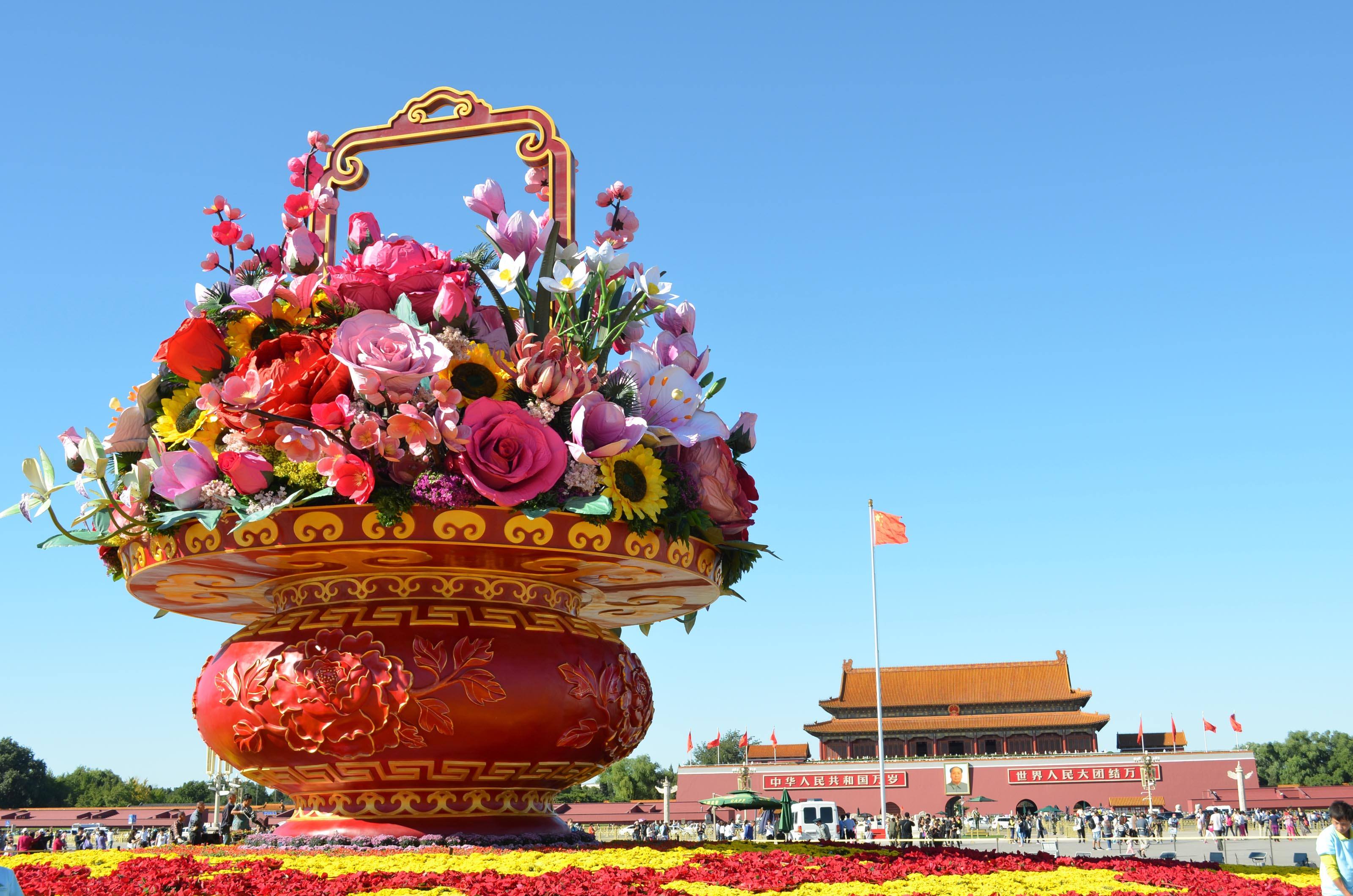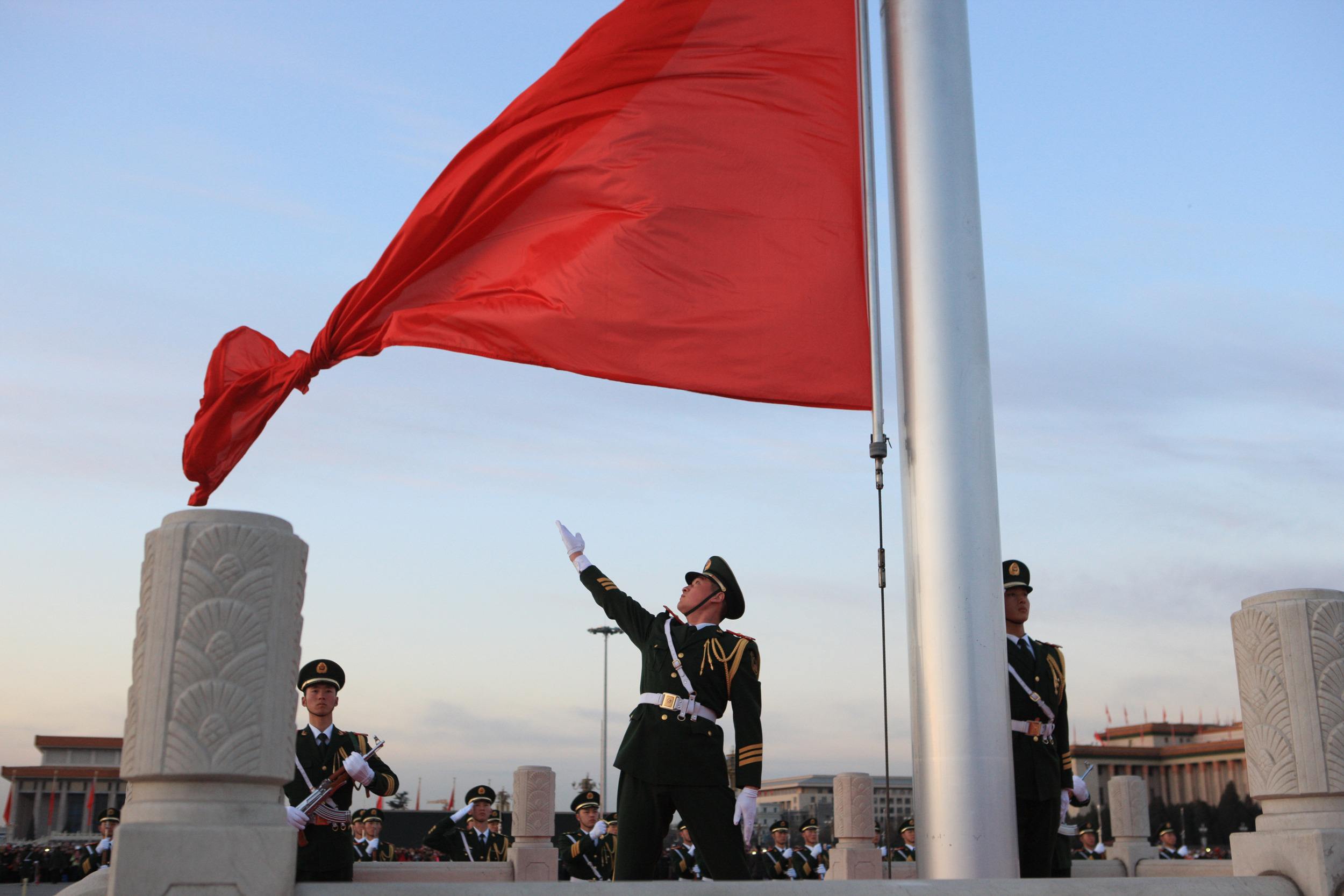 After sightseeing, walk into the Tiananmen you will meet the one of the world's 5 most important palaces – Forbidden City. The Forbidden City, also named the Palace Museum, shares the honor of being one of five world-famous palaces with the Palace of Versailles in France, Buckingham Palace in England, the White House in the U.S. and the Kremlin in Russia.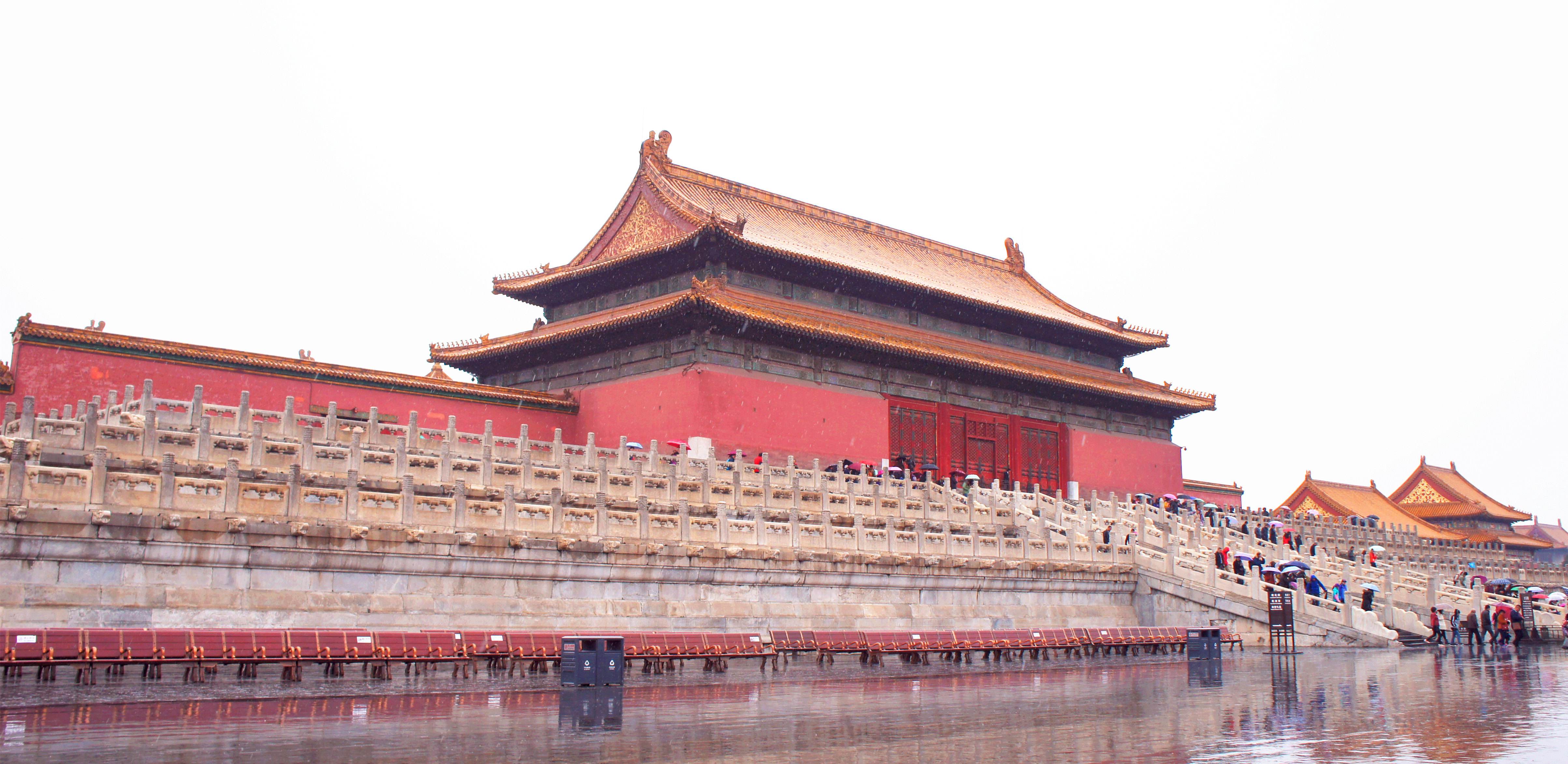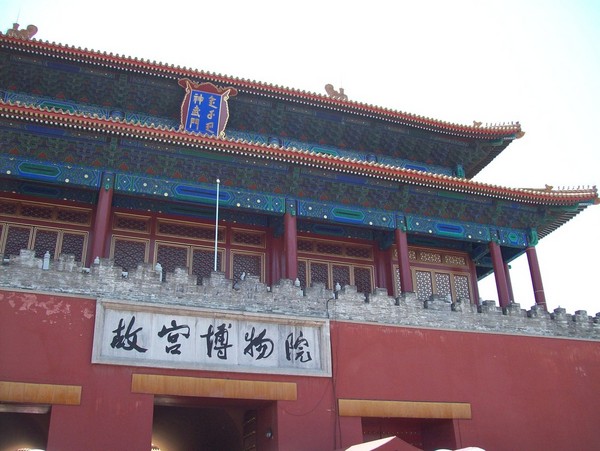 Have lunch at the local famous Peking Roast Duck restaurant, taste the most famous duck in Beijing and try some local cuisine in Beijing.Roast duck — or Peking Duck, as it's often known — has been served in Beijing for around 600 years, according to Liu. First served by palace chefs during the Ming dynasty, it has royal pedigree.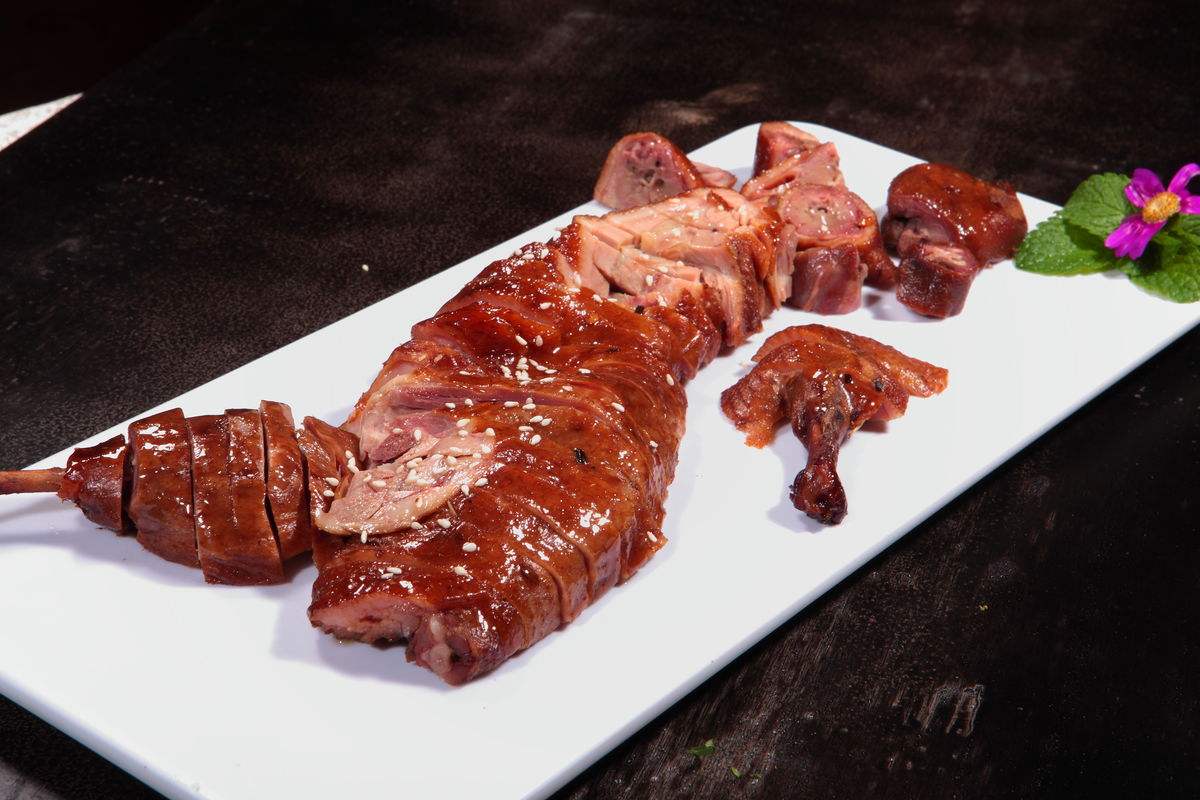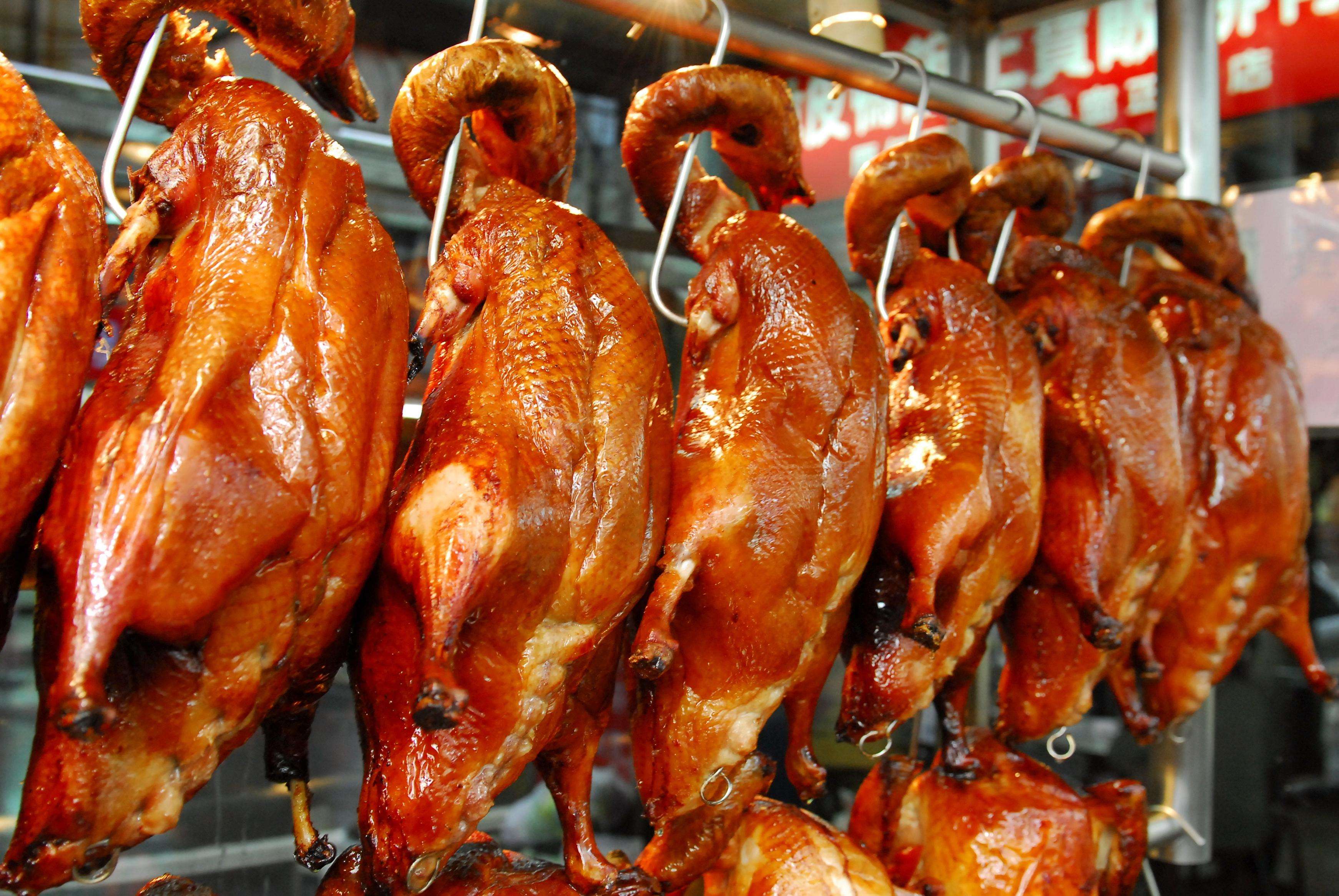 In the afternoon, drive about 6km to next imperial site - Temple of Heaven. The temple was constructed in 1420 during the Ming Dynasty (1368-1644), and was enlarged during the Qing Dynasty (1644-1911). It is the grandest cult architecture complex in the world and a masterpiece of the Chinese people created in ancient times. It covers 2,700,000 square meters (667 acres). Emperors of the two dynasties used to worship the heaven and pray for rich harvests, as the feudal emperors thought they were the son of the heaven.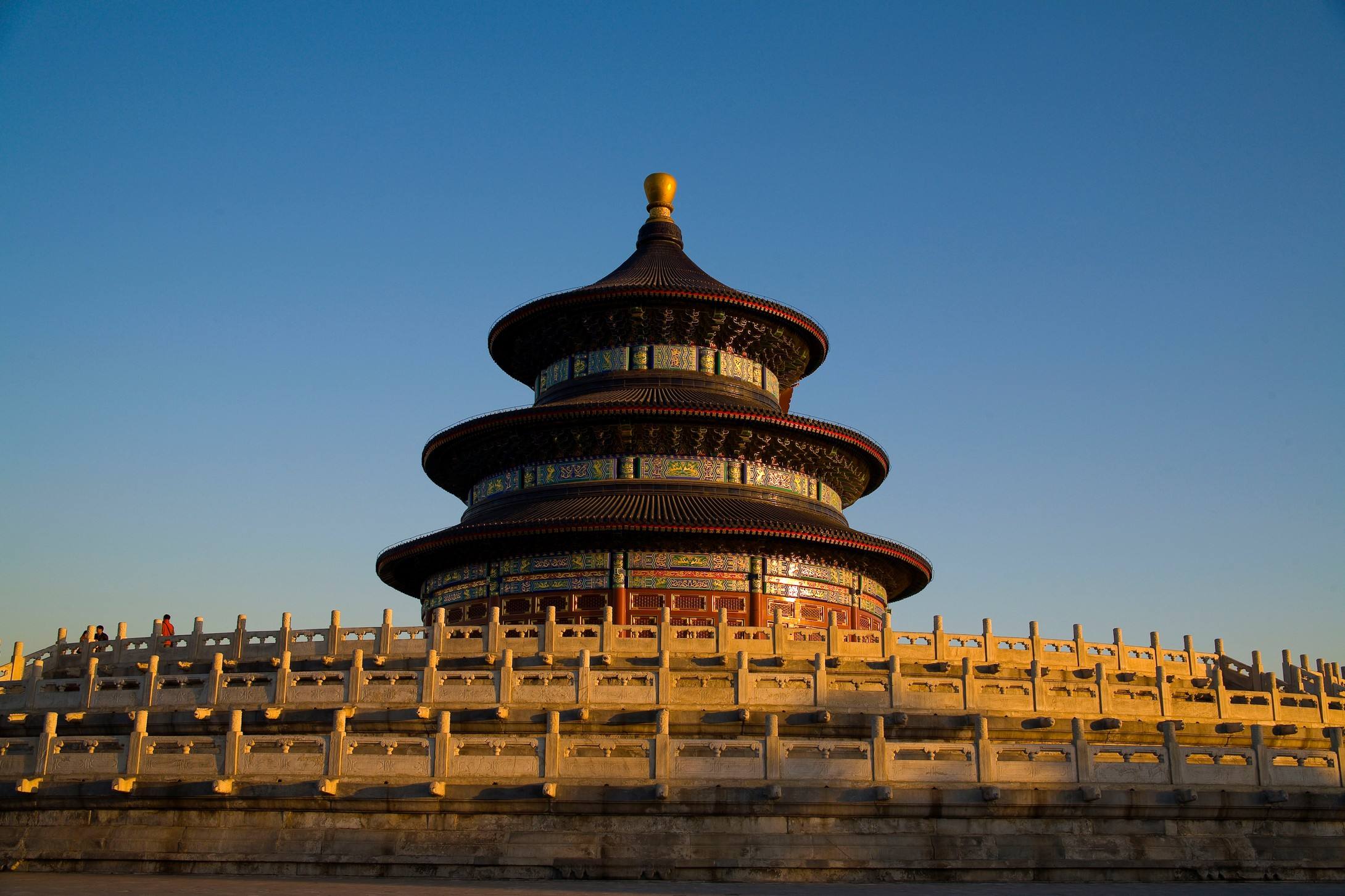 At last, you will head to visit Summer Palace, it is a vast ensemble of lakes, gardens and palaces in Beijing, China. It serves as a popular tourist destination and recreational park. Mainly dominated by Longevity Hill and Kunming Lake, it covers an expanse of 2.9 square kilometres (1.1 sq mi), three-quarters of which is water. After 1949, the Summer Palace briefly housed the Central Party School of the Communist Party of China. Many of Mao Zedong's friends and key figures in the Communist Party, such as Liu Yazi and Jiang Qing, also lived there. Since 1953, many major restoration and renovation works have been done on the Summer Palace, which is now open to the public as a tourist attraction and park.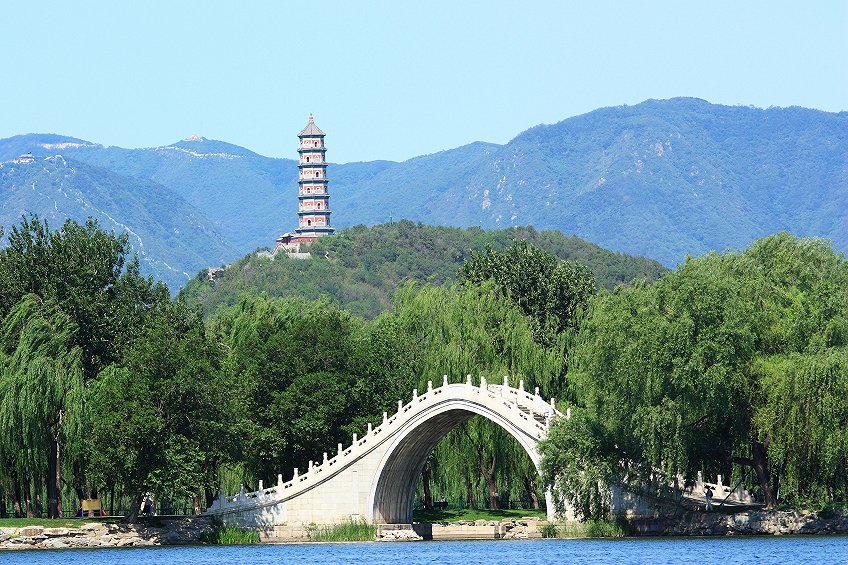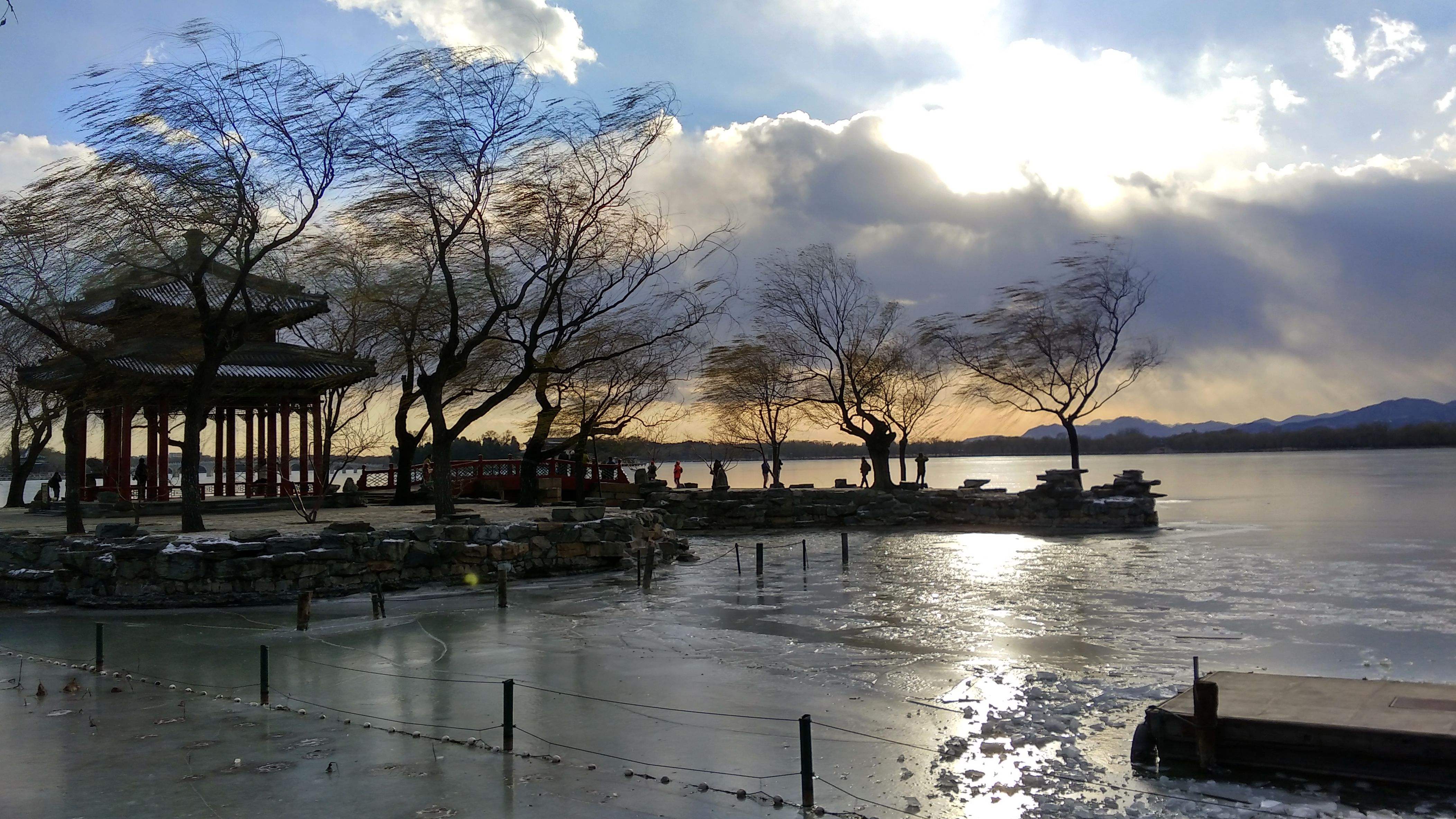 After dinner, you will be taken back to your hotel.
Day 3 Beijing
Place&Transport: Beijing
Today's Activities: Mutianyu Great Wall, Ming Tombs, Beijing National Olympic Stadium
Accommondation: Four Stars or Five Stars Hotel(Can be customized) in Beijing
Meal: B,L,D
In the morning, our guide will pick you up at your hotel lobby. Your tour starts with visiting Mutianyu Great Wall, it about 70KM far way from downtown. There is an old saying "If you haven't climbed the Great Wall, you haven't seen China." Many of your friends who visited China before might have told you this. It is indeed an experience of life. As one of the best-preserved parts of the Great Wall, Mutianyu section of Great Wall used to serve as the northern barrier defending the capital and the imperial tombs. It's known for its beautiful surroundings - dense woods and rich pastures changing colors with the seasons of a year.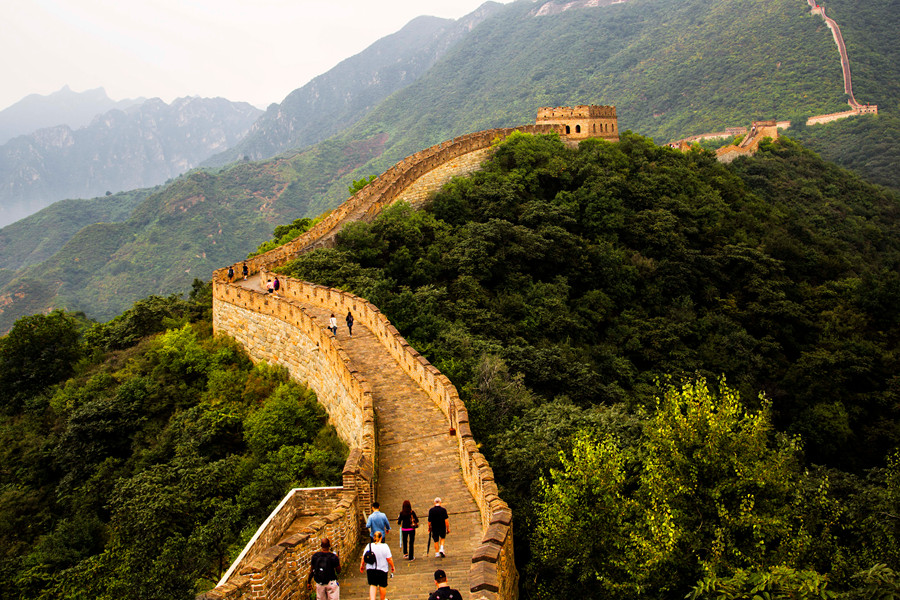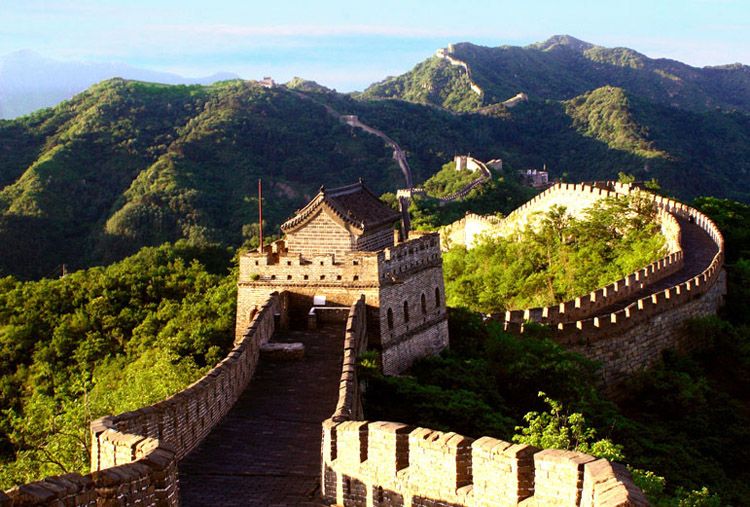 Your lunch is offered near the Great Wall in a local Chinese restaurant.
After lunch, the Sacred Way, affiliated with the Ming Tombs, is a main attractions arranged for you. The Ming Tombs lie in Changping County, about 50 kilometers (31 miles) northwest from the urban area of Beijing. It is actually a tomb cluster of the Ming Dynasty (1368-1644), including thirteen emperor's mausoleums, seven tombs for concubines and one grave for eunuchs.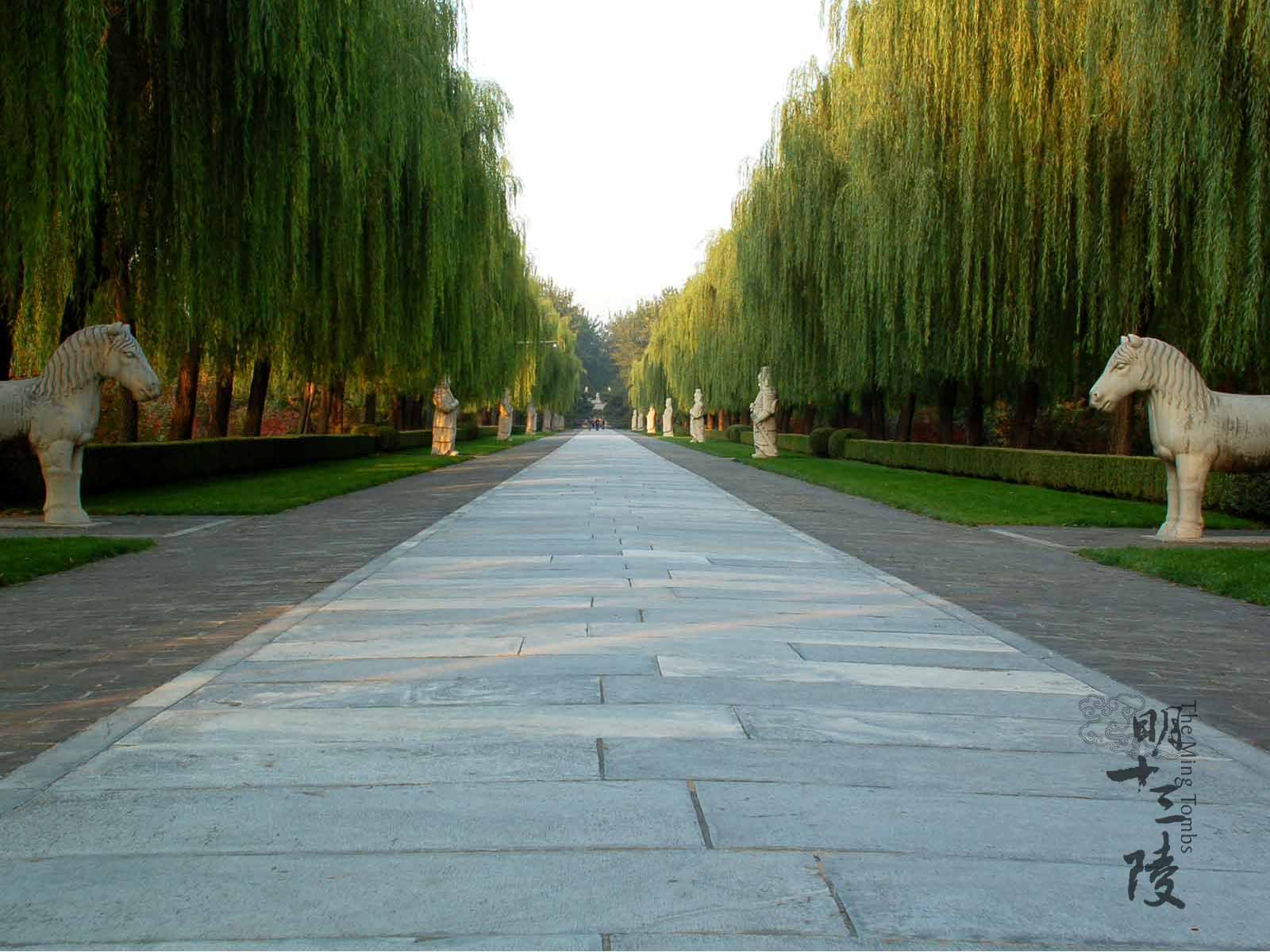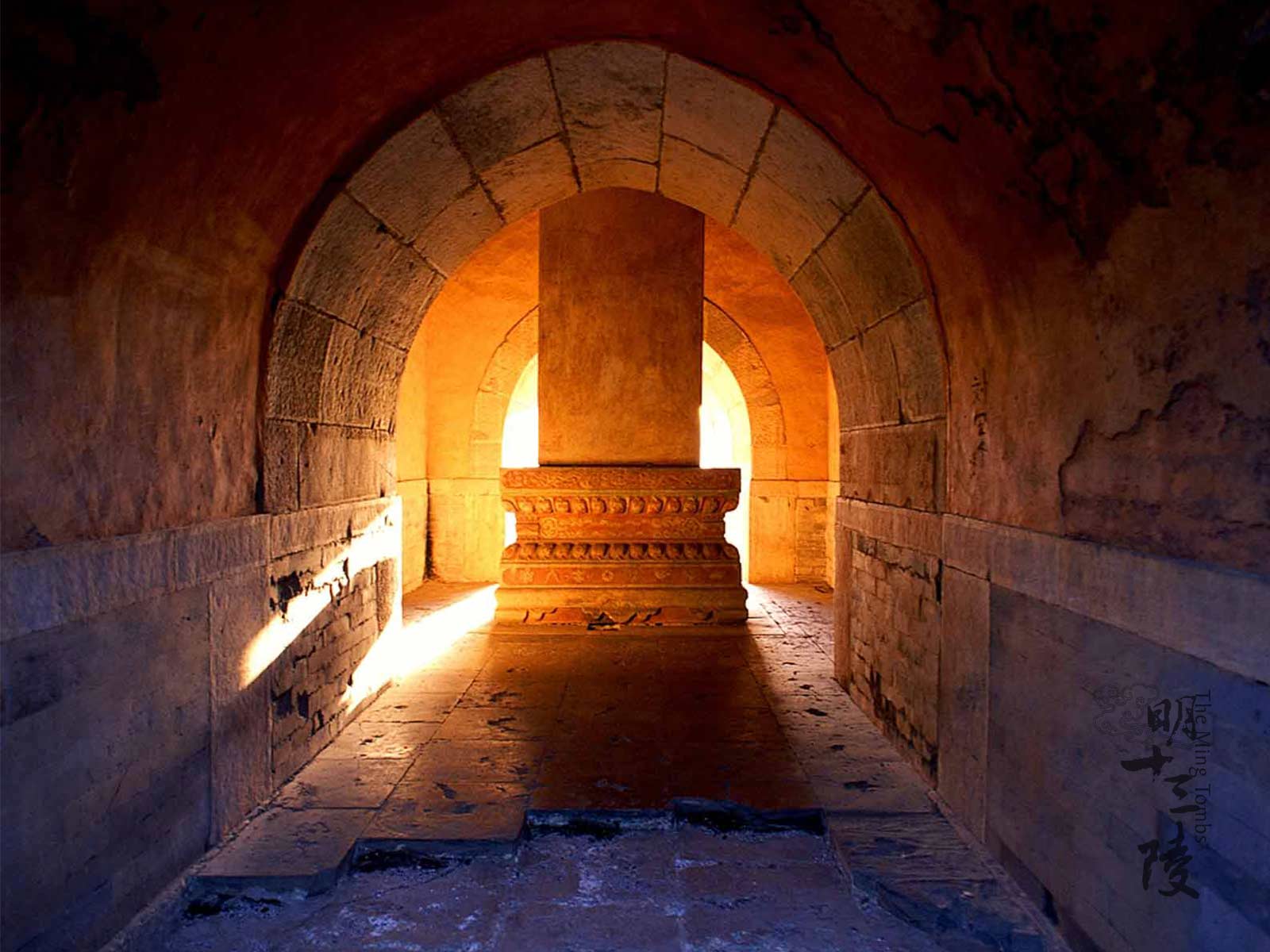 In the afternoon, return to the downtown Beijing and visit the Olympic Green Park, constructed for the 2008 Summer Olympics. Visit the National Stadium ( bird's nest). Its located at the Olympic Green, the stadium cost US$428 million. The design was awarded to a submission from the Swiss architecture firm Herzog & de Meuron in April 2003 after a bidding process that included 13 final submissions.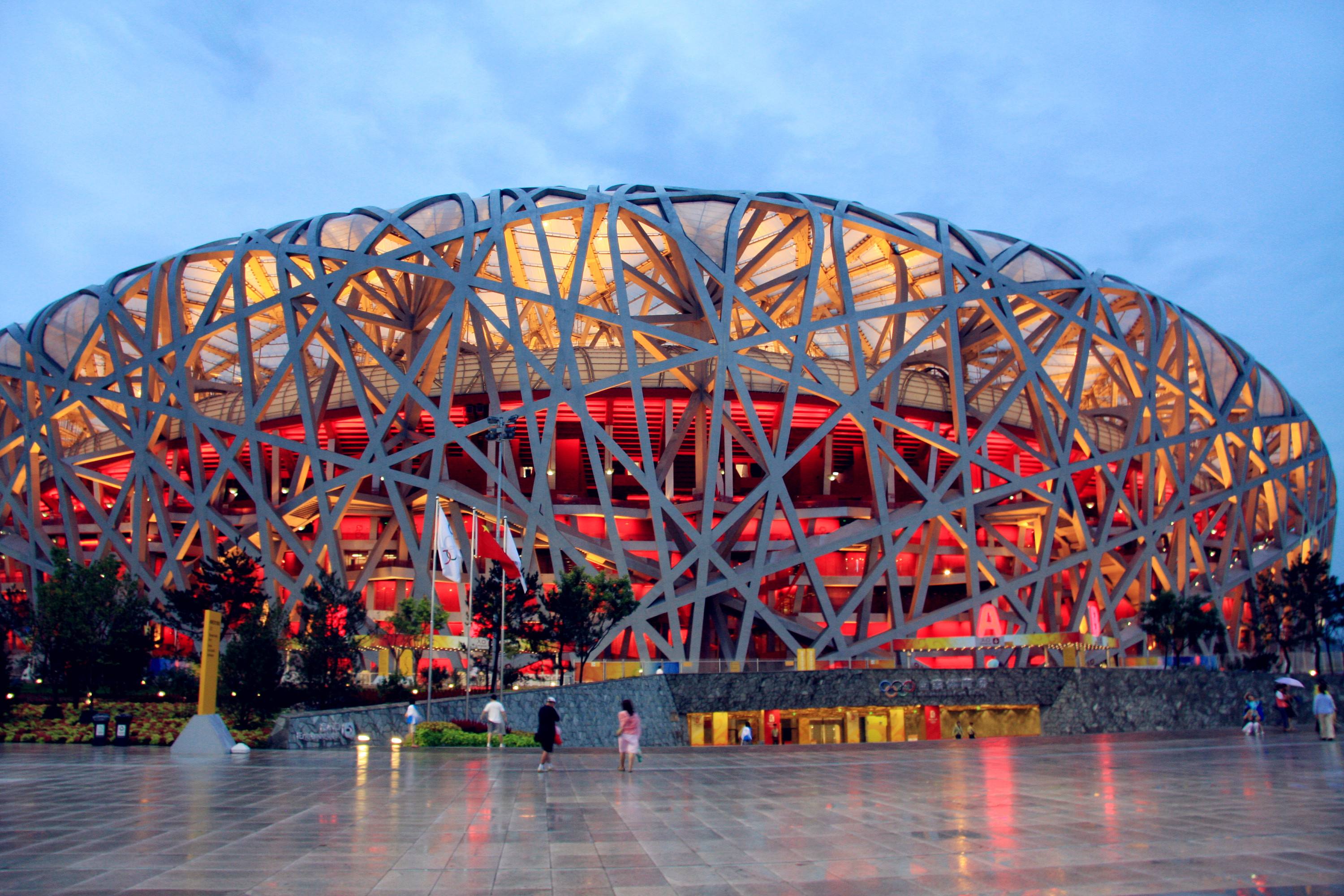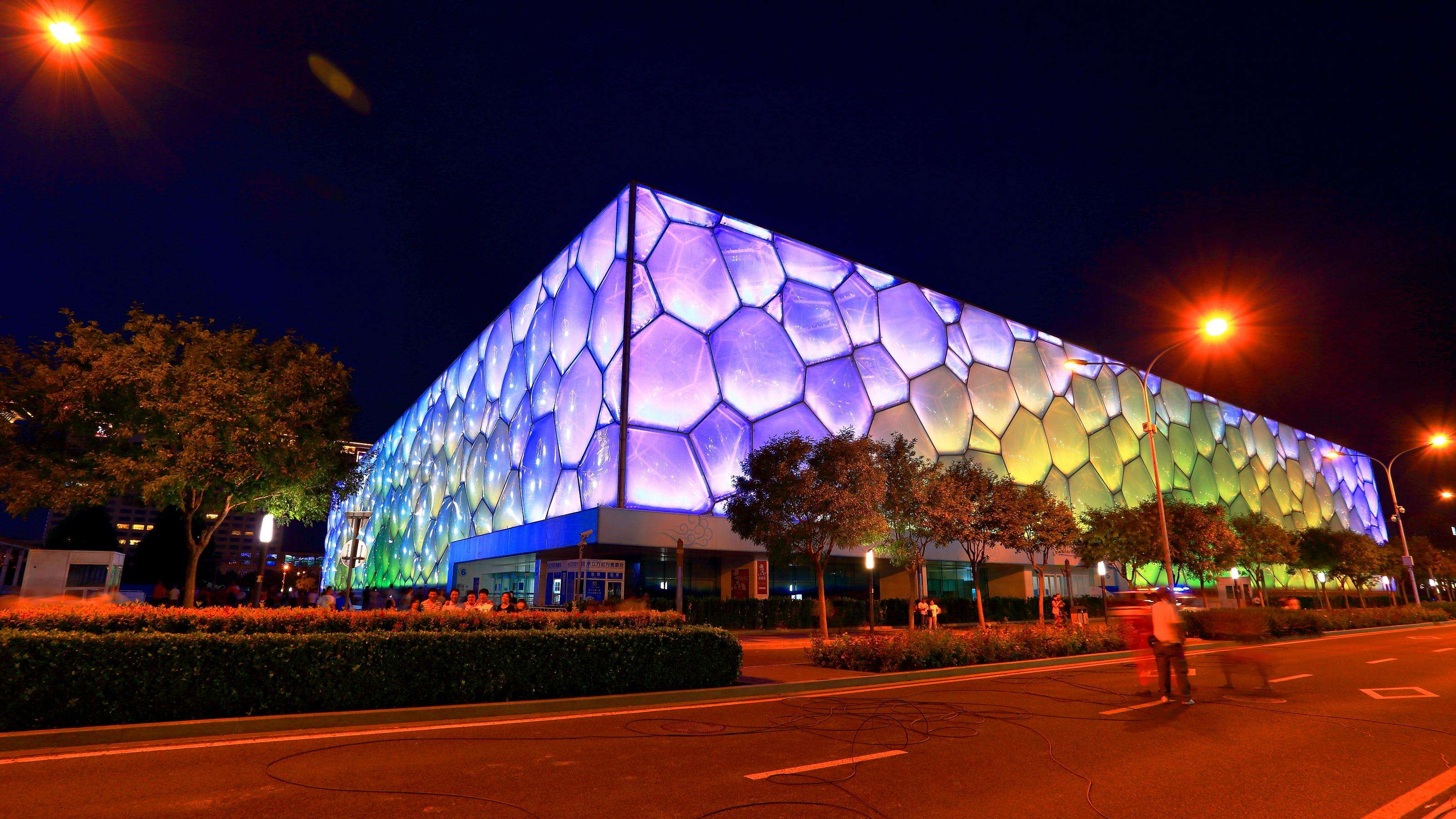 Then continue to visit the "Water Cube" ( National Aquatics Center), is one of the best venues of the 2008 Beijing Olympics, built with donations from Hong Kong, Macau and Taiwan compatriot and overseas Chinese. It was chosen through public appraisals as one of "China ten big new architecture views" by The U.S. magazine "Business Weekly".
After dinner, you will be taken back to your hotel.
Day 4 Beijing-Xian
Place&Transport: Beijing
Today's Activities: Nanluoguxiang, Beijing to Xian by high-speed train
Accommondation: Four Stars or Five Stars Hotel(Can be customized) in Xian
Meal: B,L
In the morning, check out from your hotel. Our guide will take you to start the Beijing hutong tour. Hutong is a window into Beijing folk life. Drive you to Nanluoguxiang Hutong, it's one of the best preserved historical areas in downtown Beijing, is famous for its hutong and siheyuan courtyards. Recently the popularity of Nanluoguxiang has increased noticeably with tourist numbers on the rise after 2008 Olympic Games. You will do a short walking along the authentic Beijing Hutong. Will give you a deep impression of the local residents' live. You will have lunch at local family, to taste the home cooking style.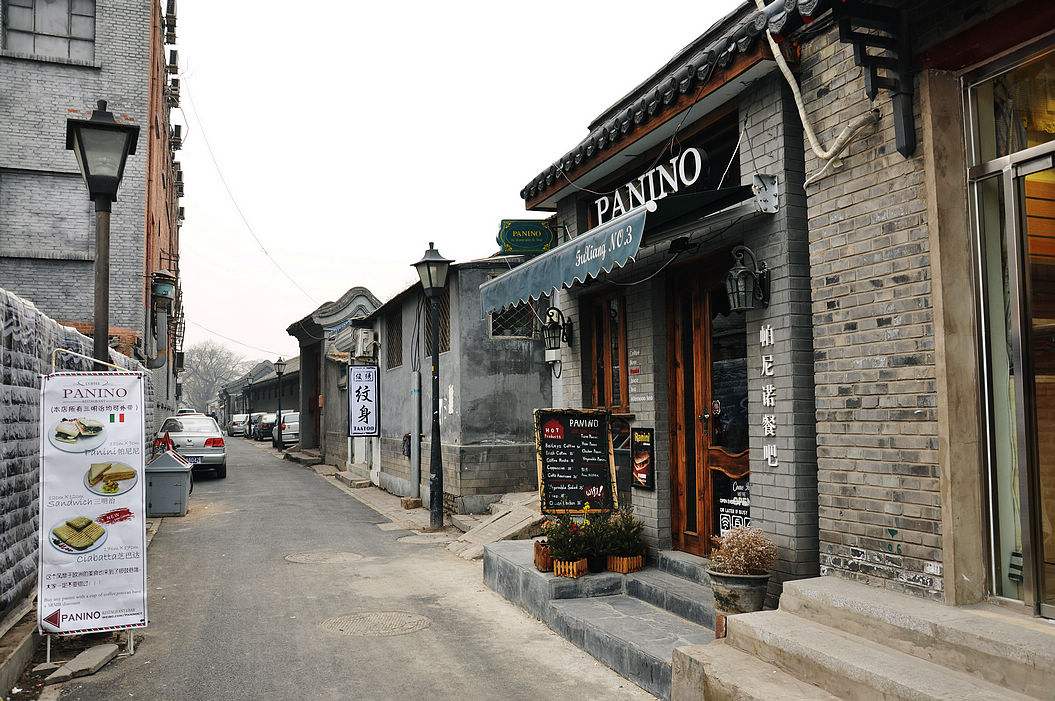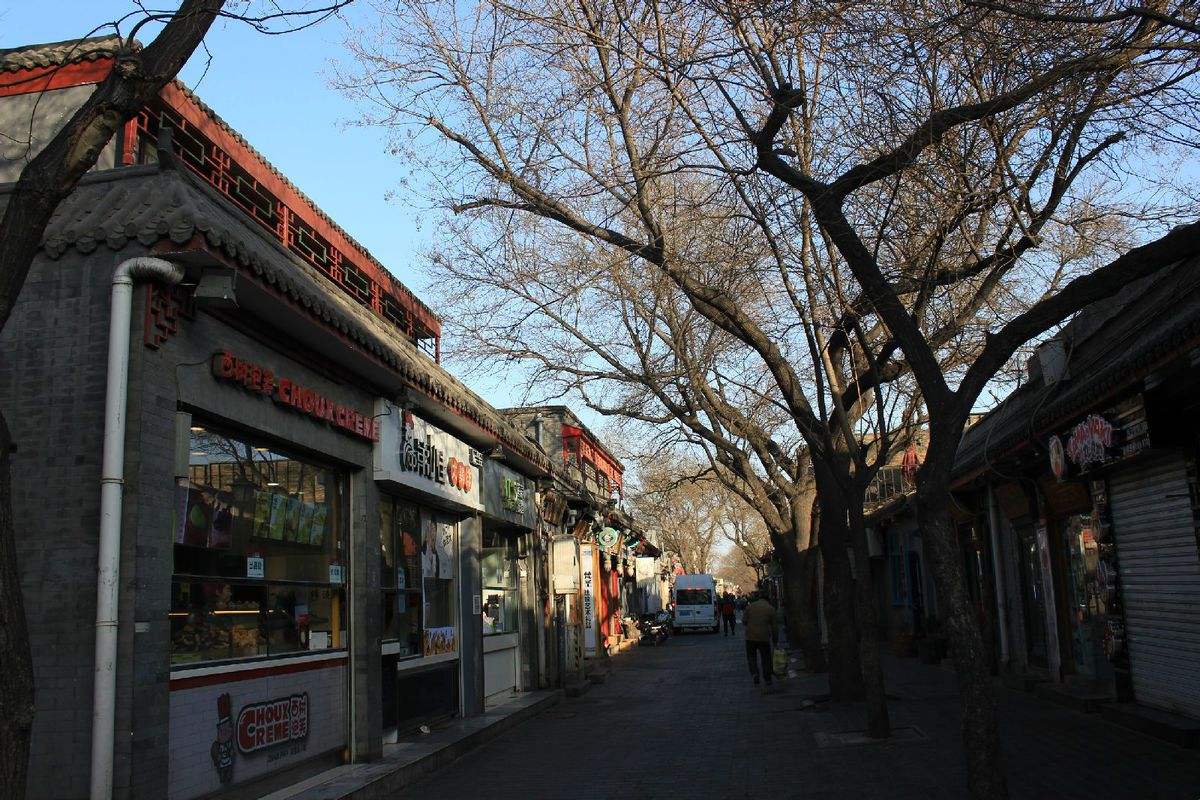 After lunch, transferred to Beijing West Train Station for the train to Xi'an. It takes around 5 hours. Once arrived at Xi'an train station, you will be greeted by our guide at the exit of the train station with a welcome signage "China Private Tour". Our guide will take you have a dinner at local restaurant. After dinner, you will be taken back to your hotel in Xian.
Overnight in Xian.
Day 5 Xian
Place&Transport: Xian
Today's Activities: Terra-cotta Warriors and Horses Museum, Big Wild Goose Pagoda, Tang Dynasty Show, Dumpling Banquet
Accommondation: Four Stars or Five Stars Hotel(Can be customized) in Xian
Meal: B,L,D
In the morning, our guide will meet you at the pointed time. Today, you will visit the highlights of Xi'an city.

Firstly, drive you to Terra-cotta Warriors and Horses Museum, it known as "the eighth Wonders of the world", the museum shows a surprisingly high level in sculpture which is listed as the most significant discovery of the 20th century. Up to now, there has discovered a total of 179 accompanying burial pits of different connotations and various shapes in Qinshihuang's Mausoleum area. The discovery of these pits has provided all important significance in the research of the burial system of the Qinshihuang's Mausoleum, the characteristics structures and characteristics of the burial pits. However, what makes people feel amazing is that of all the burial pits, none has been found survived from being burnt down.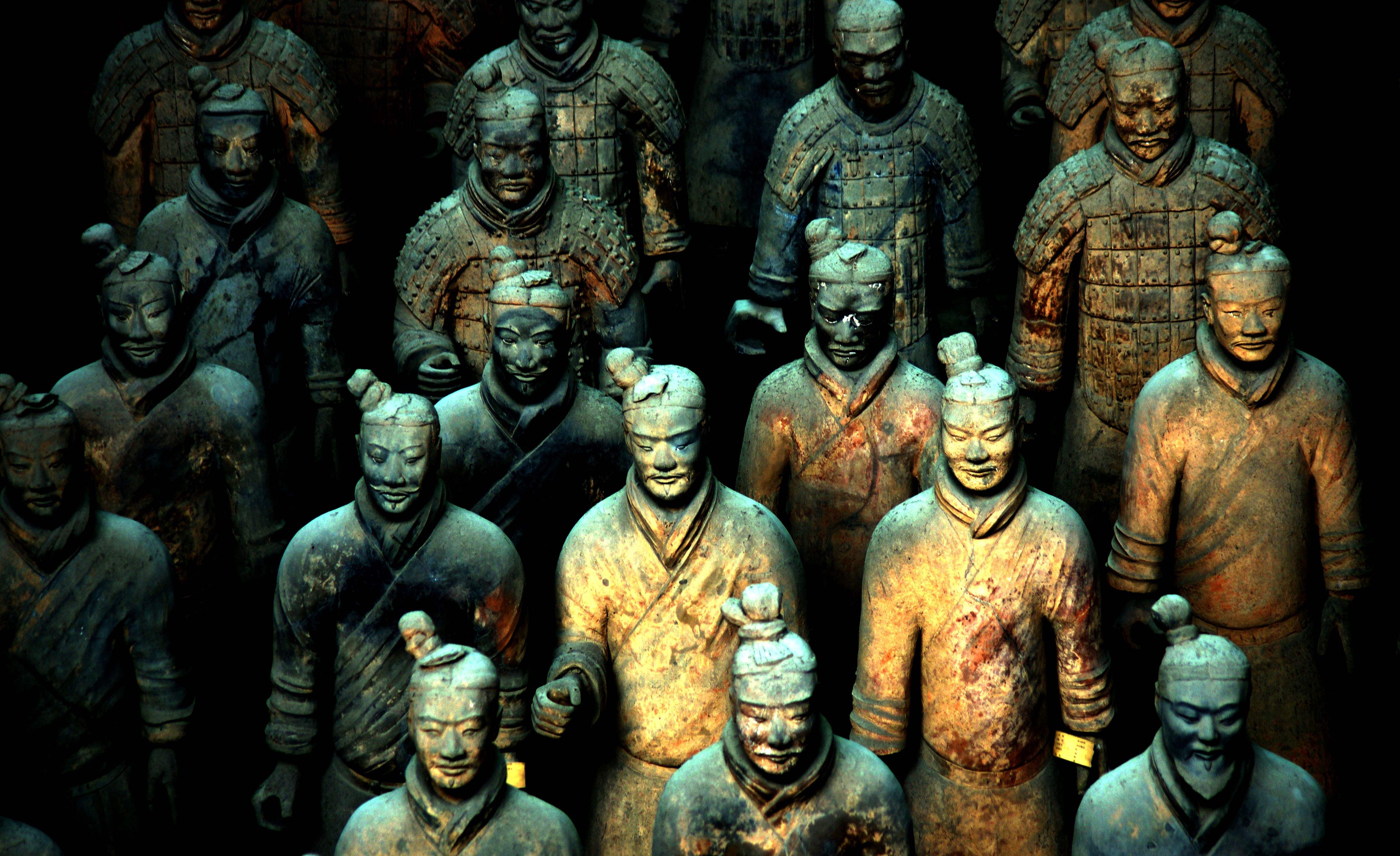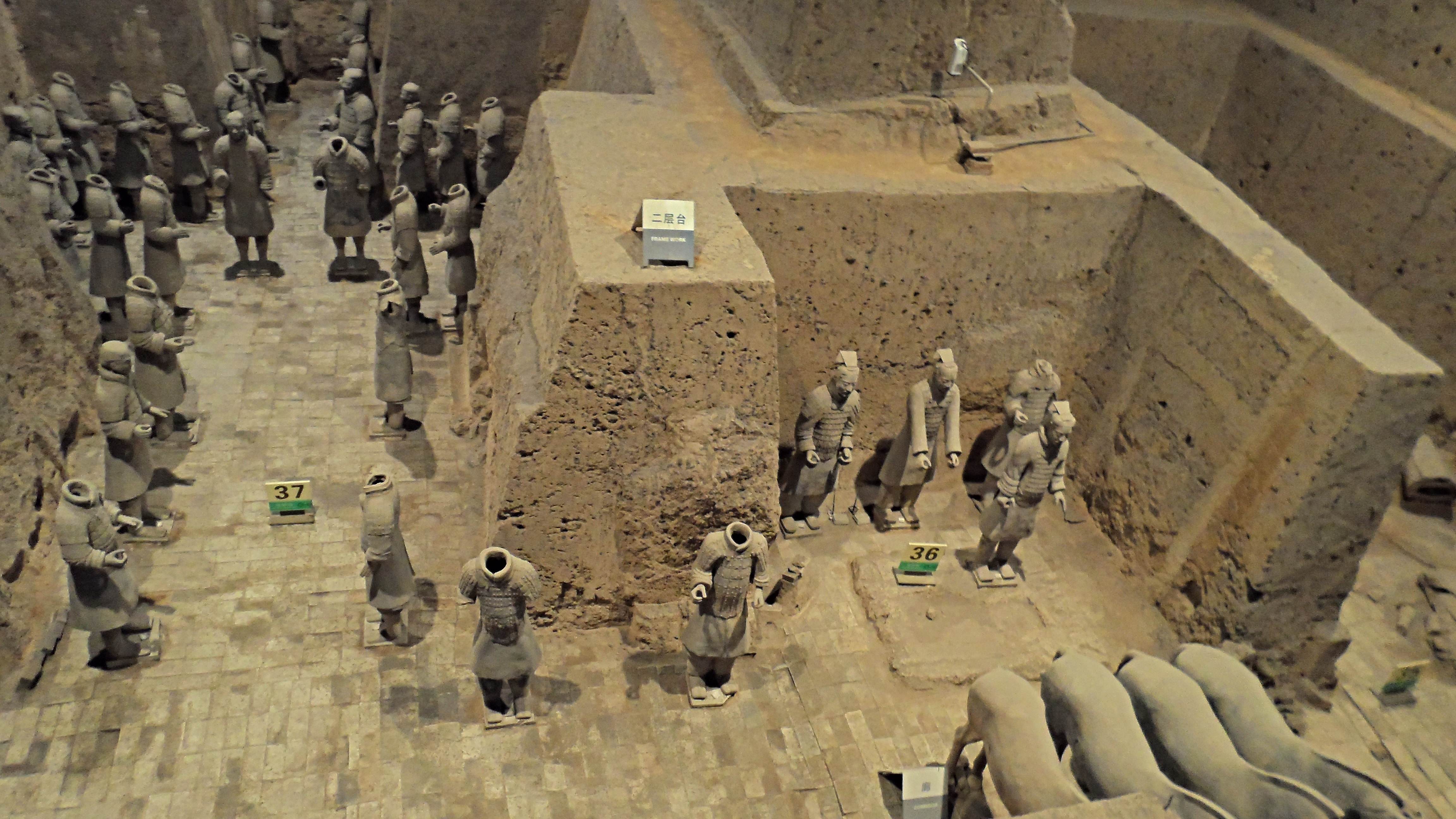 Your lunch is arranged at local restaurant with tasting local cuisine. Such as Liangpi, it is made from rice, this cold noodle dish is a summer favourite through Shaanxi province as well as other places around China. These rice noodles are covered with vinegar, chili, salt, garlic, bean sprouts and small lumps of tofu. Roujiamo,this is the Chinese hamburger. Basically it's a small oven baked bread bun that is sliced open and filled with slowly braised shredded pork and small pieces of fat. I personally prefer to ask for the 'Chun Shou Rou Jia Mo' which is the same thing only this time they use lean meat and it'll probably only cost you about one or two yuan more. Clearly this is one dish you can't buy at Muslim street. It will be a Sample but typical and local.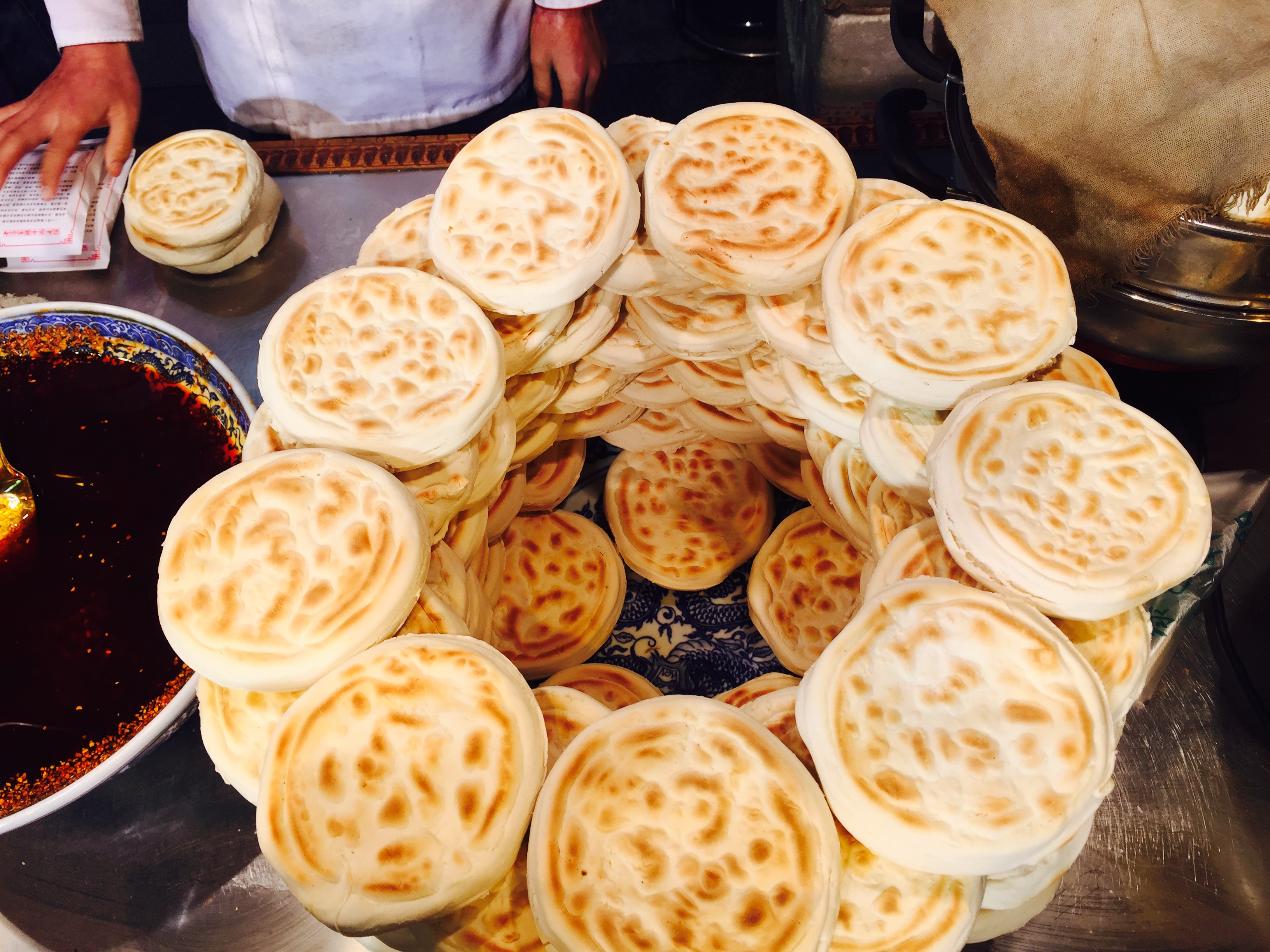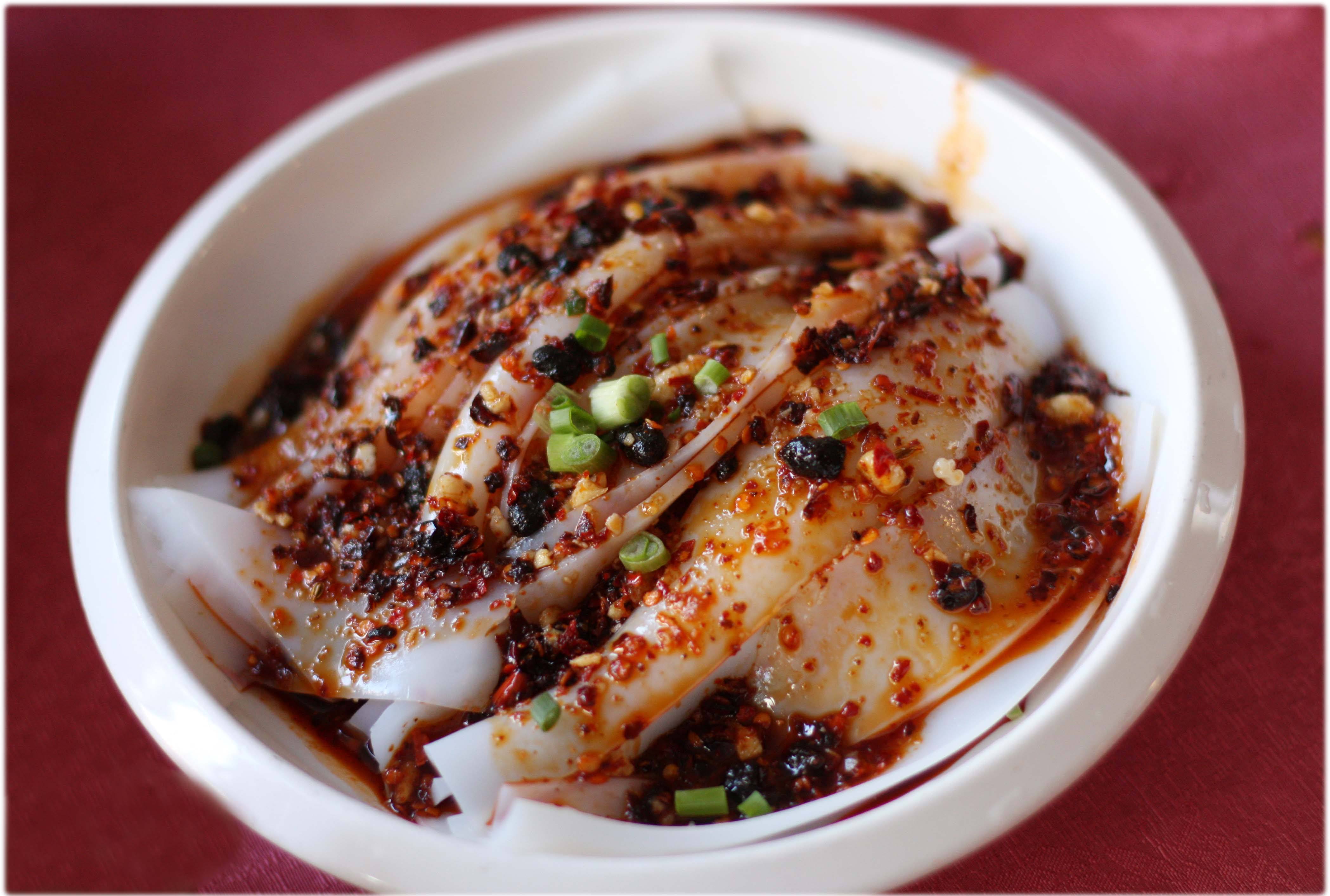 After lunch, you will visit Big Wild Goose Pagoda, also named Giant Wild Goose Pagoda. It is a Buddhist pagoda located in southern Xi'and became the symbol of the old-line Xi'an. It was built in 652 during the Tang dynasty and originally had five stories. The structure was rebuilt in 704 during the reign of Empress Wu Zetian, and its exterior brick facade was renovated during the Ming dynasty. The Big Wild Goose Pagoda attracts numerous visitors for its fame in the Buddhist religion and its simple but appealing style of construction. It is rated as a National Key Cultural Relic Preserve. One of the pagoda's many functions was to hold sutras and figurines of the Buddha that were brought to China from India by the Buddhist translator and traveler Xuanzang.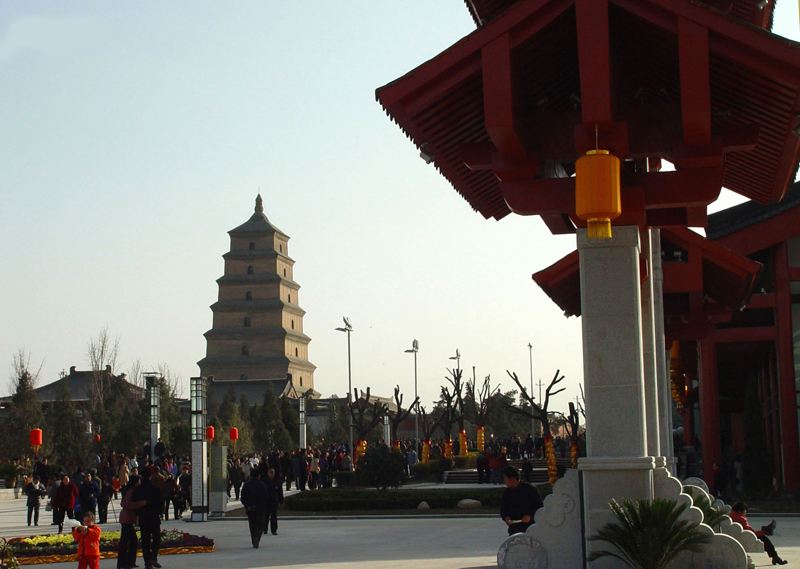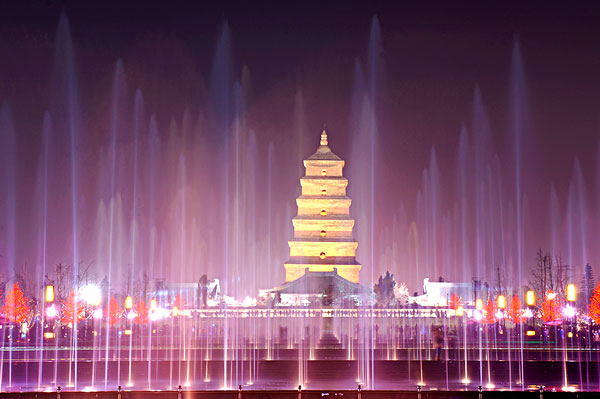 Today, you will have a Xi'an Dumpling Dinner, which is famous in Xi'an. Our guide will lead you to Shaanxi Grand Opera House and help you find your seat for the most famous Xi'an Dumpling Dinner within the Opera House. In Xian, a must for visitors to try is the delicious dumplings. While tasting those dumplings, customers will be astonished by the cooks' smart cooking methods include steaming, boiling, pan-frying, deep frying, and roasting. It seems that all of the indigenous meat and vegetables can be used for the dumplings' stuffing, such as pork, mutton, beef as well as celery, radish, cabbages, etc. Nowadays, by the cooks' continuously improving, the dumpling has been one of the local best foods to entertain visitors from home and abroad..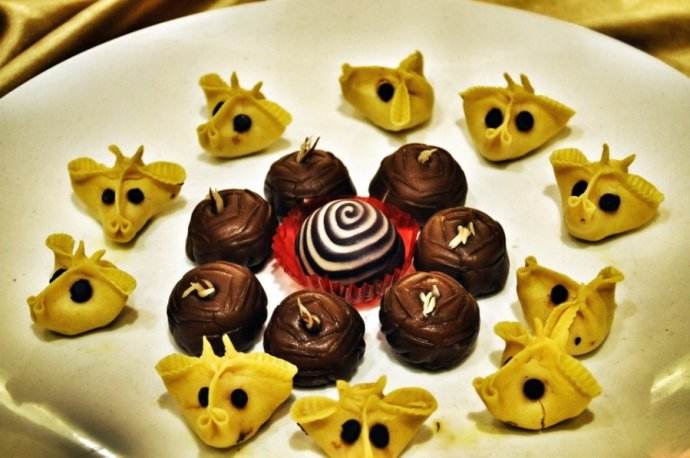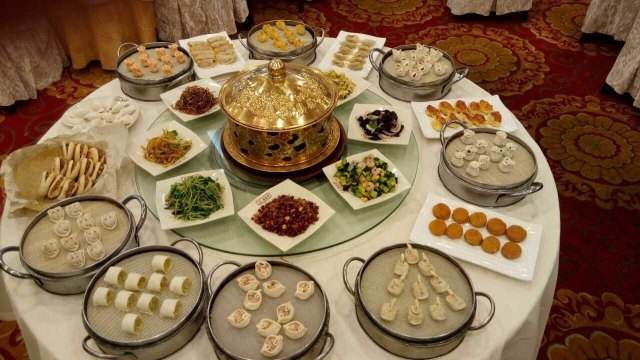 After dinner, you will enjoy the local colorful and splendid Tang Dynasty Dance Show, which is a performance of music and dance that imitate the Tang Dynasty over one thousand-year ago. The Tang Dynasty Music and Dance Show, a wonderful performance of the ancient music and dance, is a must when you visit Xian.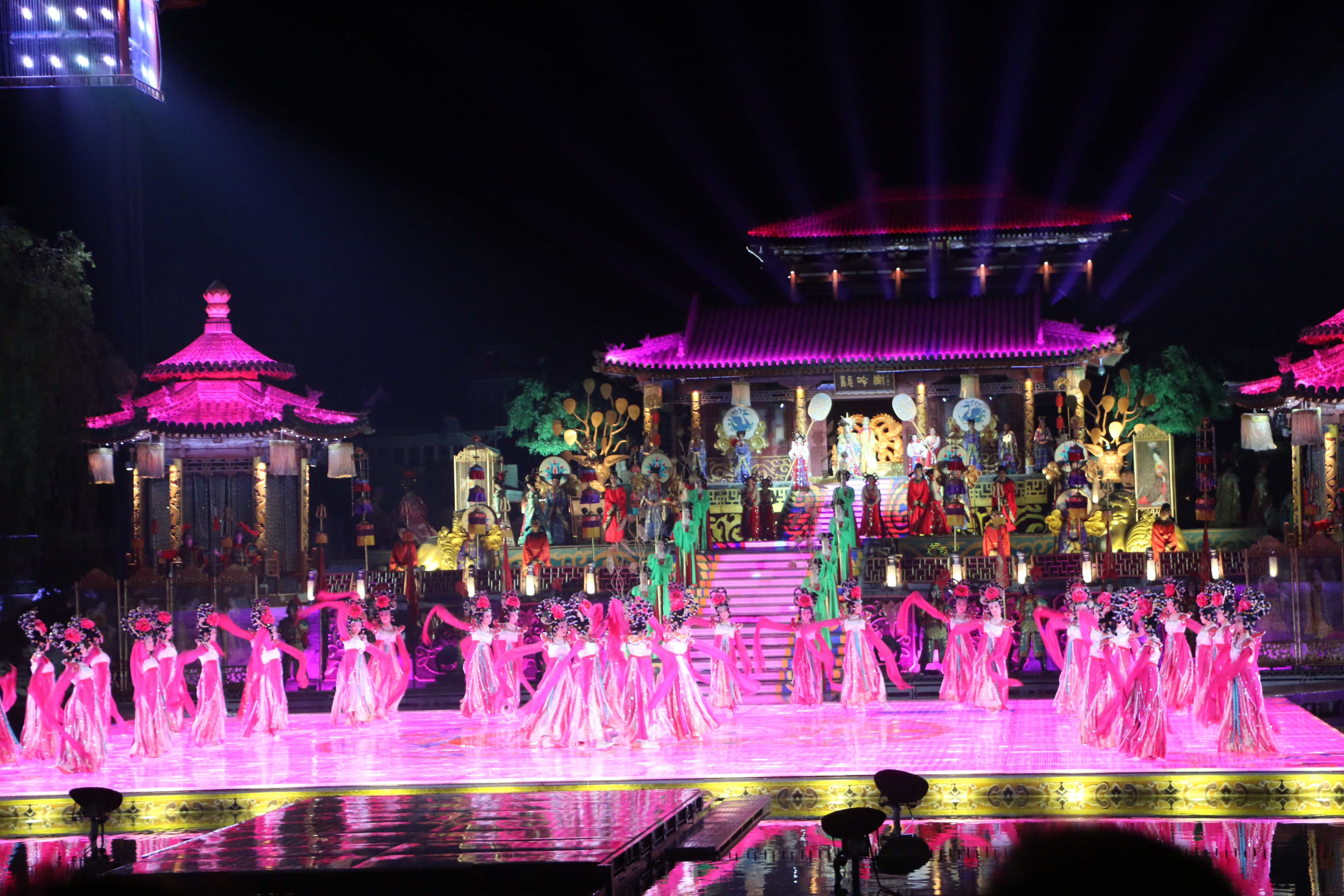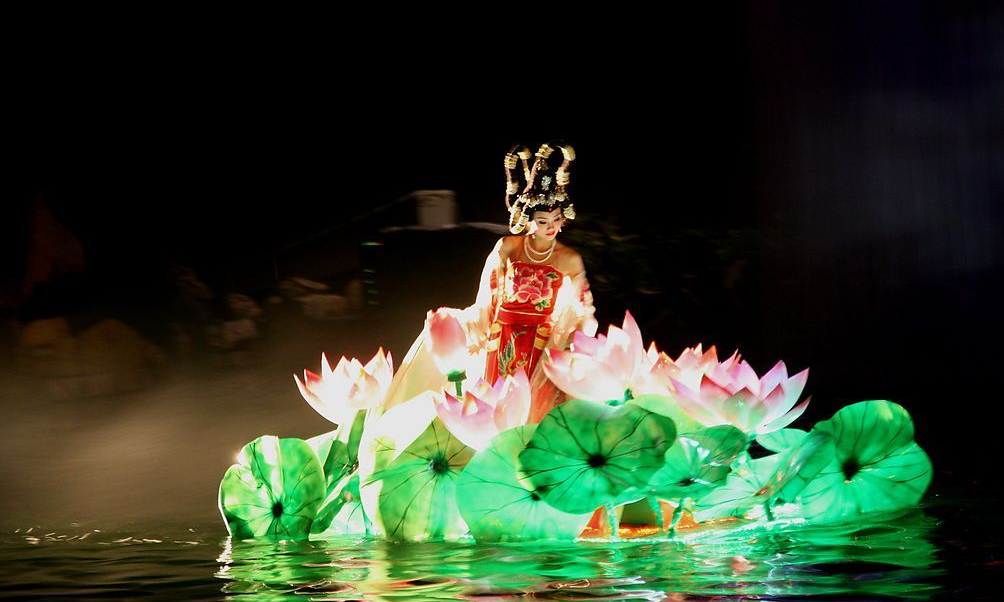 Day 6 Xian-Chongqing
Place&Transport: Xian
Today's Activities: Xian Ancient City Wall, Xian to Chongqing by Flight
Accommondation: On the cruise ship
Meal: B,L,D
Get up early and head to the Ancient City Wall. This wall represents one of the oldest and best preserved Chinese city walls, as well being one of the largest ancient military defensive systems in the world. Now it is 12 meters tall, 12-14 meters wide over14 kilometers in length with a deep moat surrounding it. You can walk, or even cycle on the wall. Its south gate is the largest with a suspension bridge. Most of the tourists choose the south gate for sightseeing.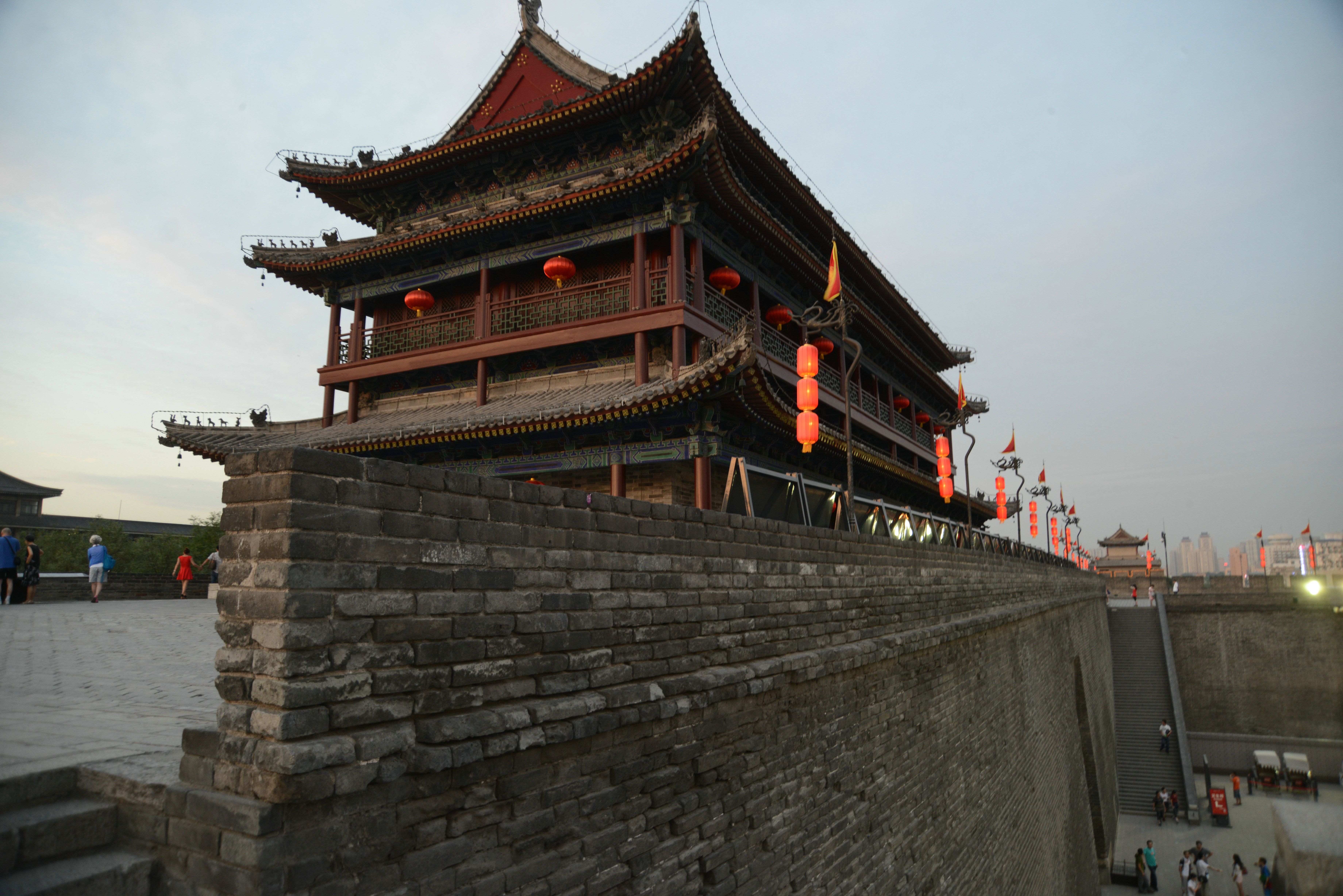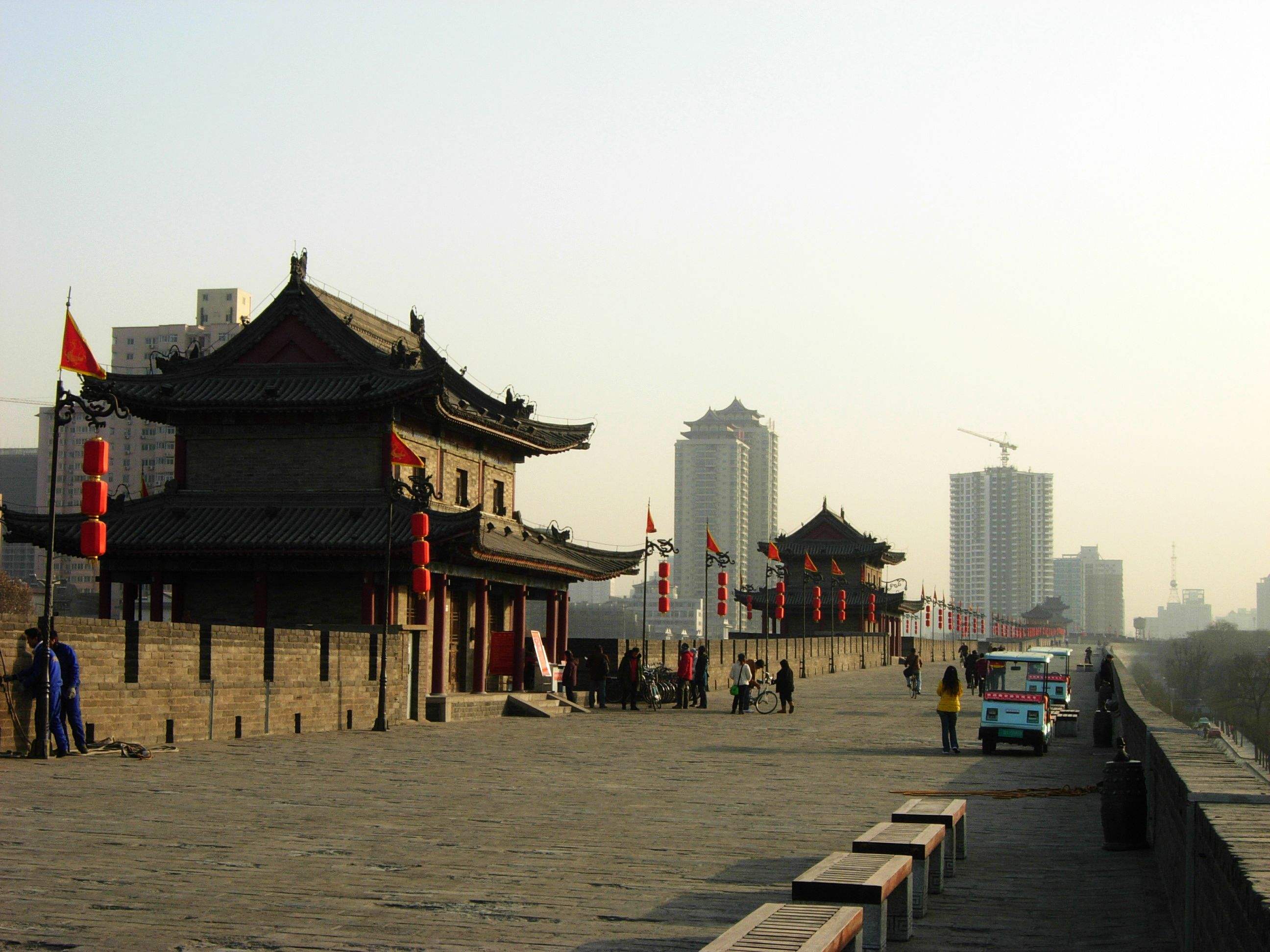 After lunch, transfer to Xi'an airport for your flight to Chongqing. Upon arrival,our Chongqing local guide will pick you up at the exit of airport with a signage"China Private Tour" and take you to board Yangtze Cruise Ship.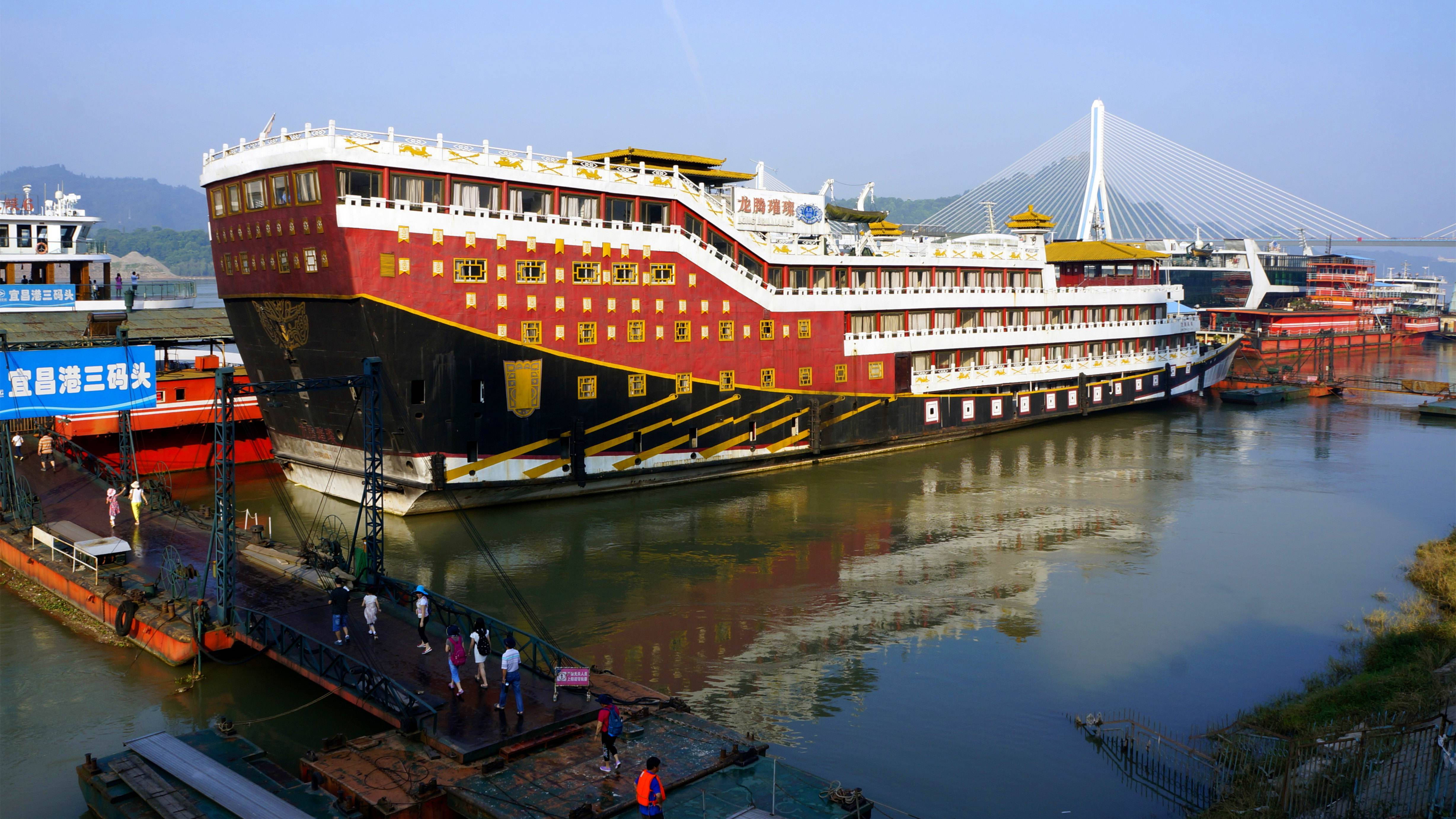 Overnight on the Ship.
Day 7 Yangtze River Cruise
Place&Transport: Cruise along Yangtze River
Today's Activities: Yangtze Cruise, Fengdu, Mingshan Hill, Shibaozhai
Accommondation: On the cruise ship
Meal: B,L,D
As the largest water system in China, Yangtze River is historically, economically and culturally important to the country. It has numerous tributaries including Min River, Han River, Jialing River, Gan River, and Huangpu River.
You will have an excursion to Fengdu, visiting either the "Ghost City" known for its statues of ghosts and devils on Mingshan Hill, or the new relocation village, built for families who have moved as a result of the Yantgze's rising waters brought by the Three Gorgres Dam.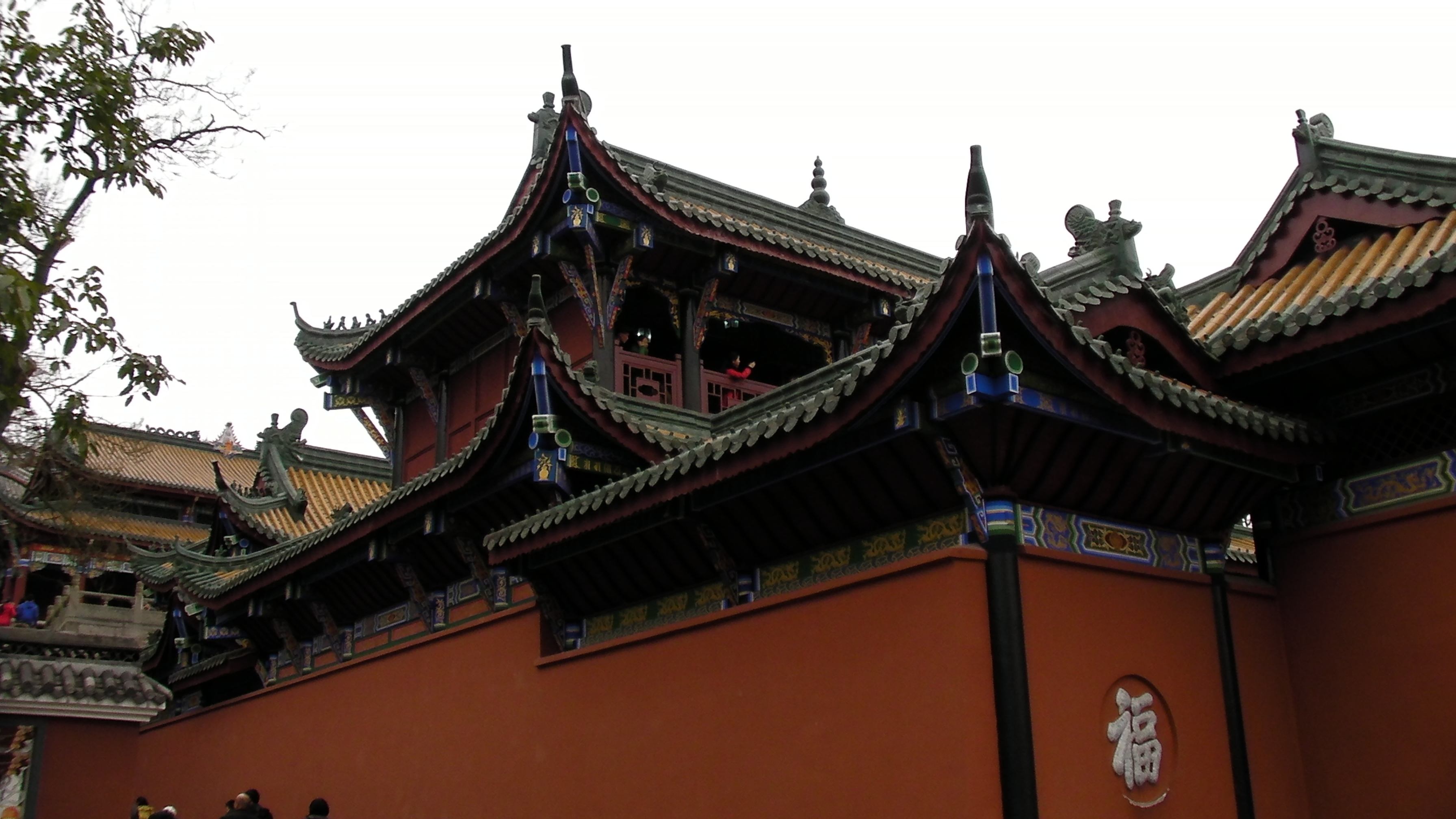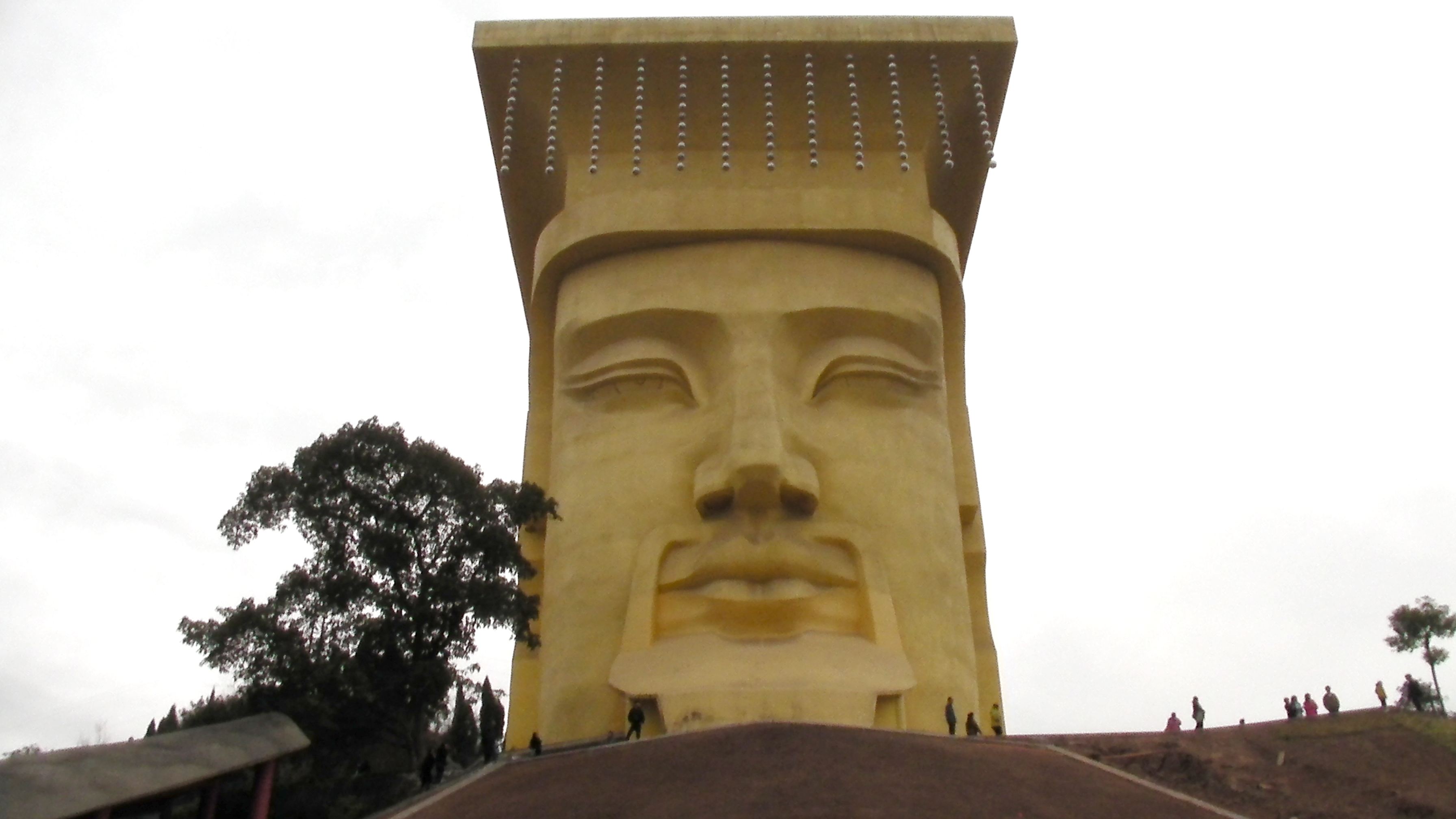 Optional Excursion to Shibaozhai (river conditions permitting), visiting the impressive 12-story pagoda. Known as "The pearl of the Yangtze", it is one of the gems of Chinese architecture. The 18th Century red wooden temple is an architectural delight full of Legends and beautiful stories. Climbing on the top, you can have a panoramic view of the Yangtze River. Inside the pavilion, there are steles and inscriptions of past dynasties of each floor. Visitors can also admire the spectacular Yangtze River from the windows of each floor.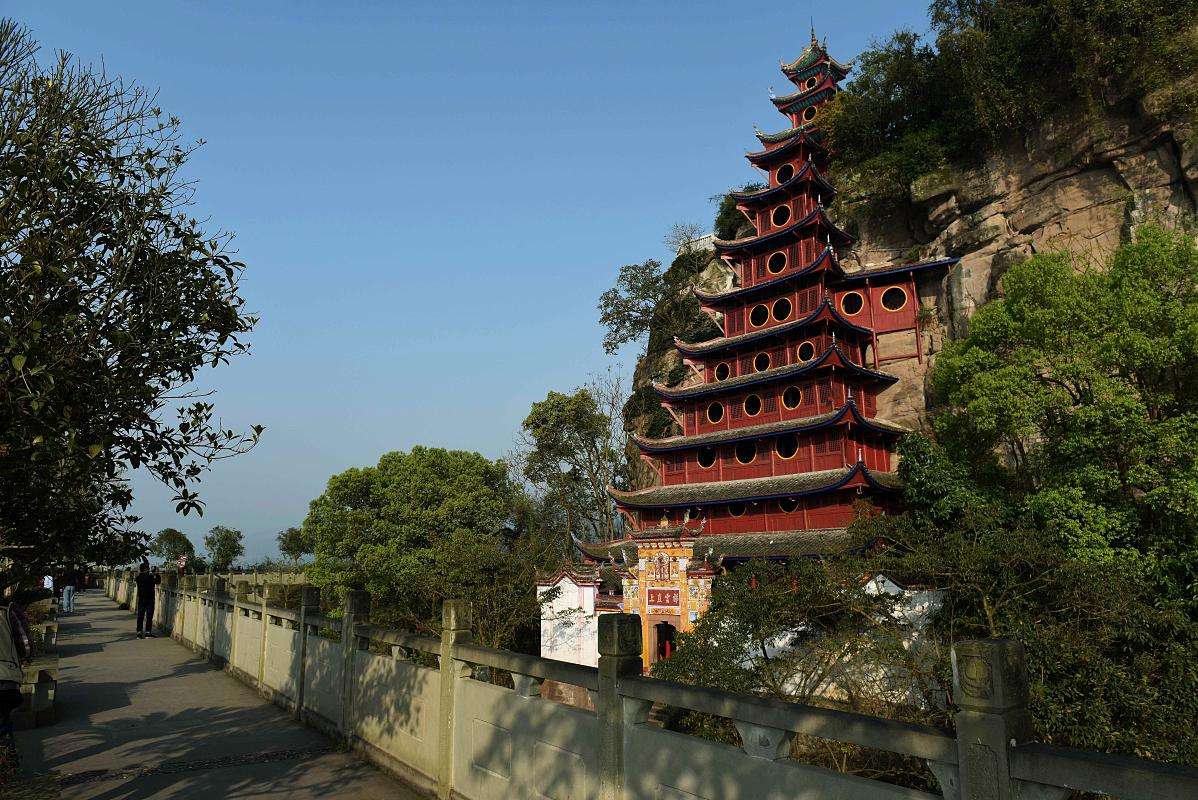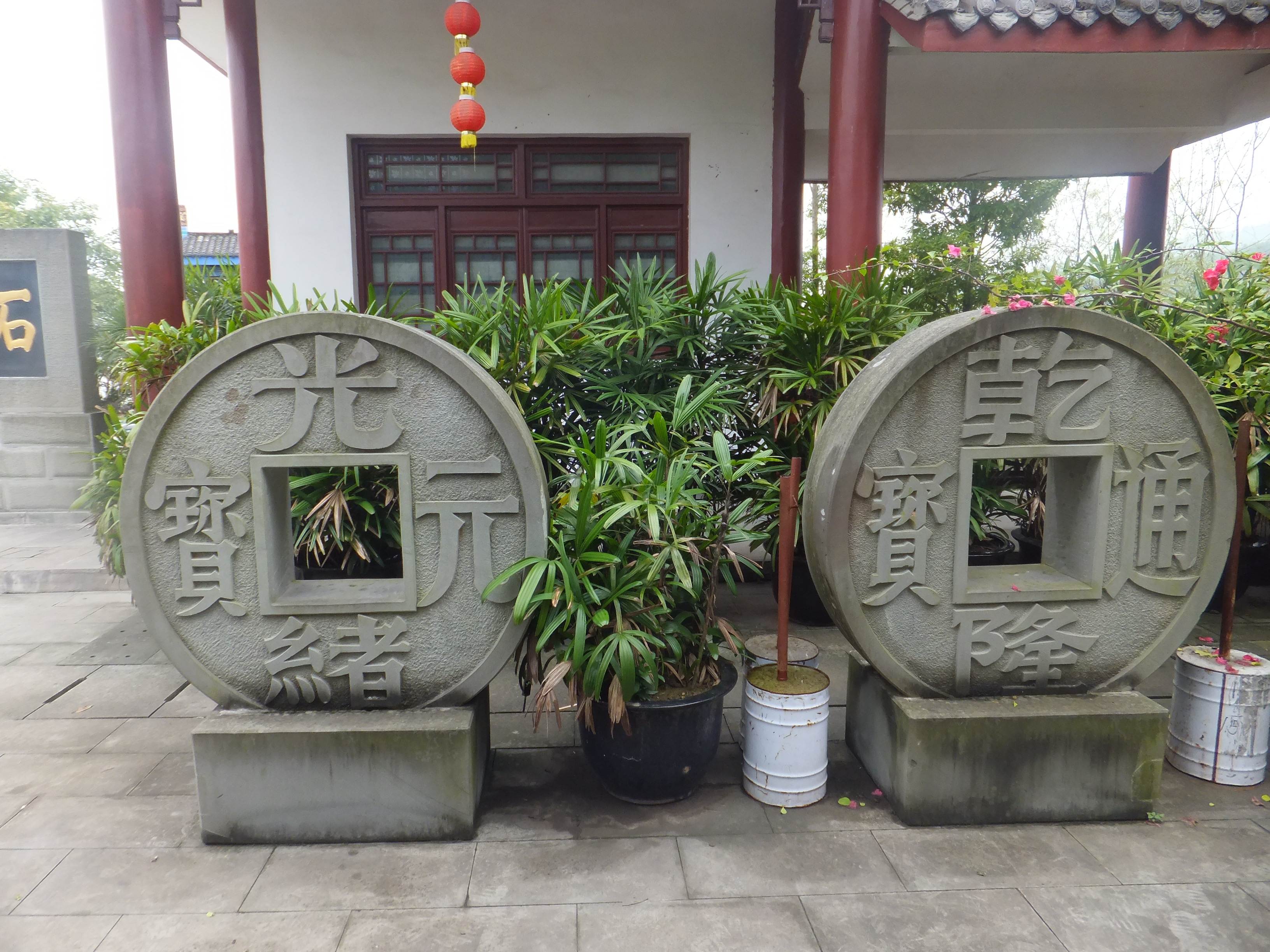 ?Day 8 Yangtze River Cruise
Place&Transport: Cruise along Yangtze River
Today's Activities: Daning River Small Gorges, Qutang Gorge, Wu Gorge, White Emperor City
Accommondation: On the cruise ship
Meal: B,L,D
Continue your voyage on Yangtze River through hidden reefs and tumbling rapids.Take an excursion through the Daning River Small Gorges, which are narrower than the Three Gorges but also impressive. Enter Wu Gorge known for its forest-covered mountains and cliffs so sheer that the sun barely penetrates the precipices.Wu Gorge is famous for its zigzags, weird peaks, rising mists and beautiful sights.
Then sail through Qutang Gorge, the shortest, narrowest and most dramatic gorge. The combination of narrow canyons among high mountains with several switchbacks in only 8 kilometres creates spectacular vistas, and the Qutang Gorge is often considered the most beautiful of all the Three Gorges. Although it is primarily famous for its scenery, the Three Gorges region is also a historically and culturally important location in China.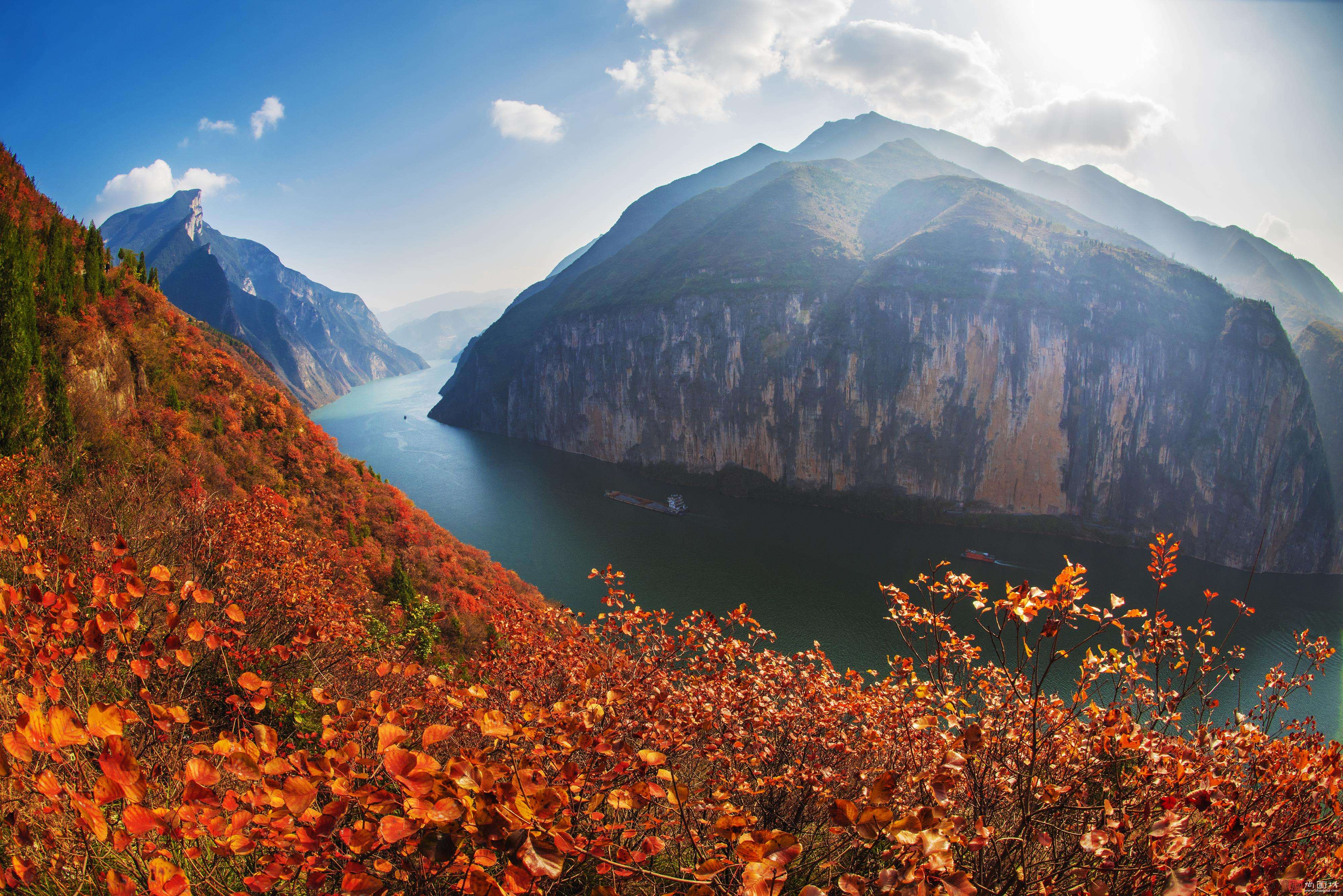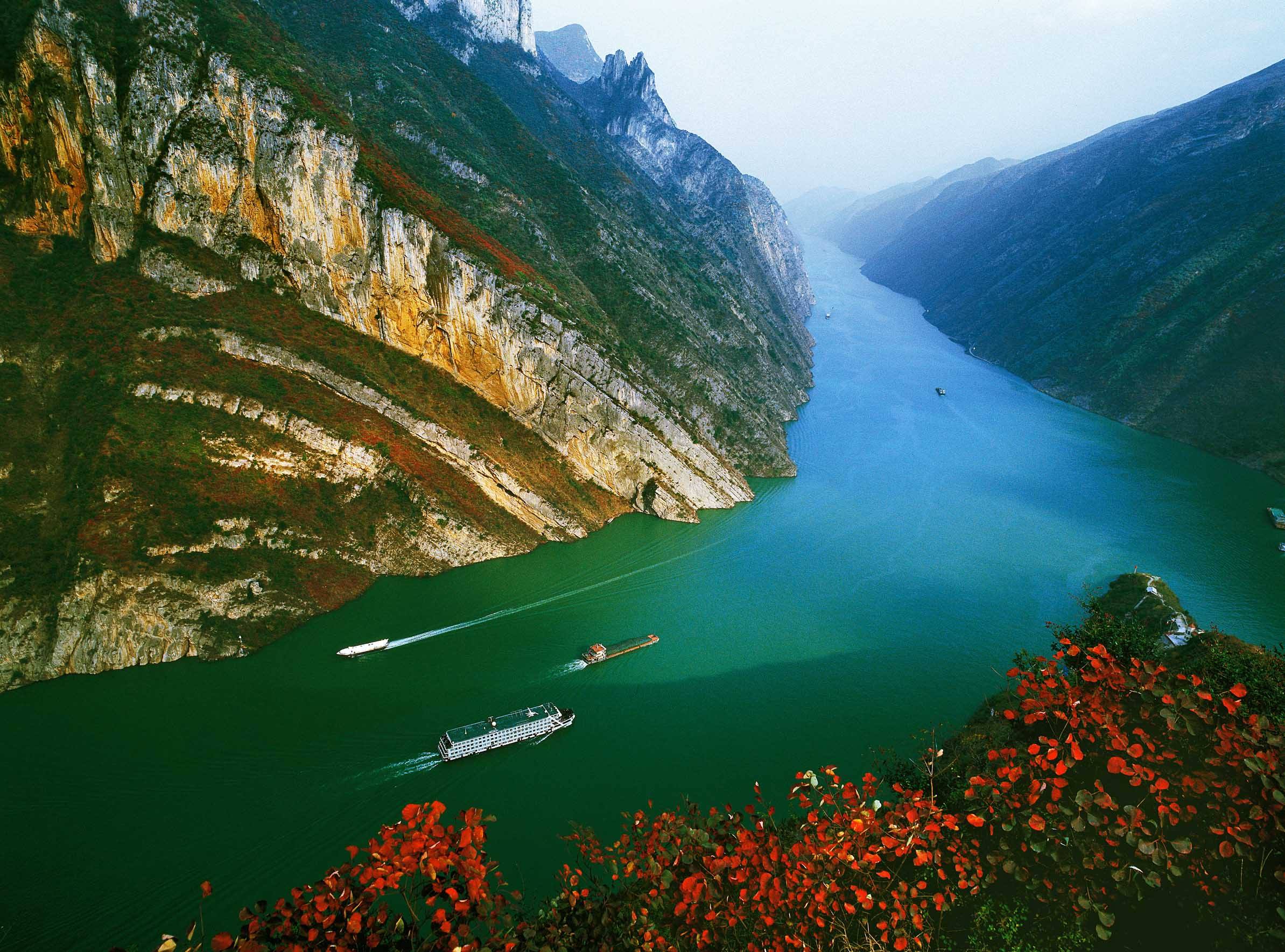 Optional excursion to White Emperor City (river conditions permitting), an ancient city overlooking the western end of Qutang Gorge. Many relics housed in the Baidi Temple such as ancient architectures, a stele forest, ancient suspended wooden coffins, painting and calligraphy works by celebrities of different dynasties.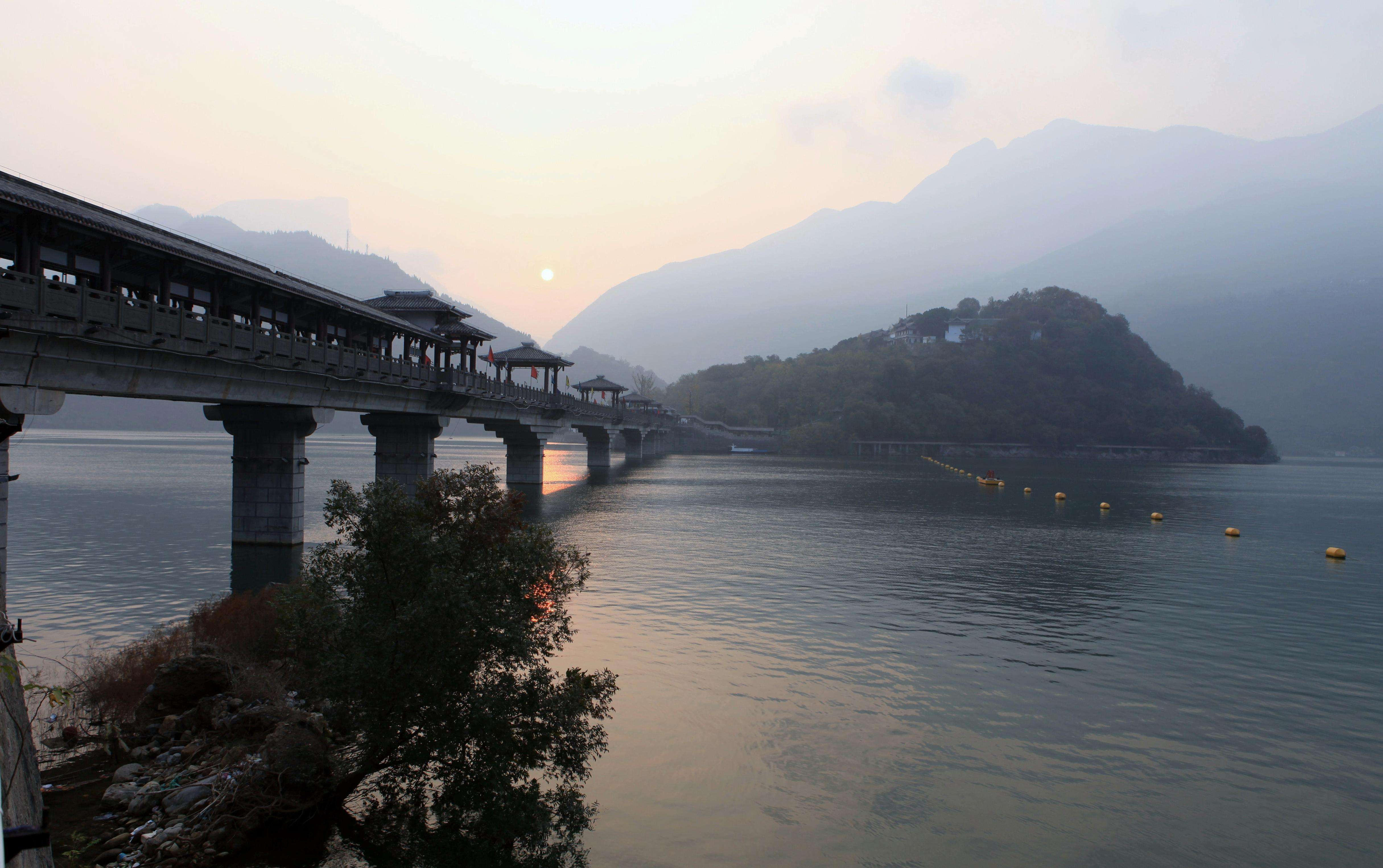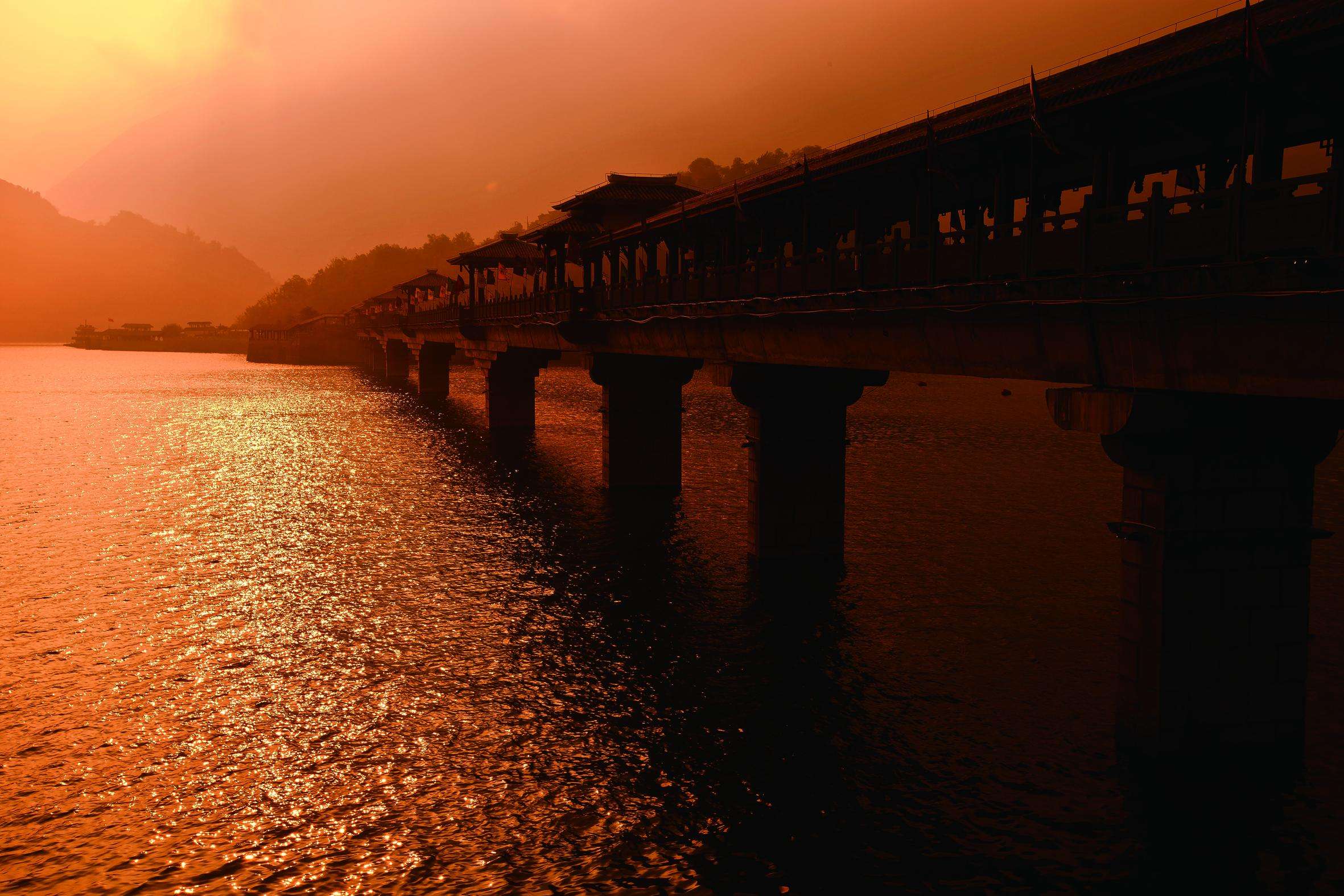 Day 9 Yangtze River Cruise-Yichang-Shanghai
Place&Transport: Yangtze River Cruise
Today's Activities: Three Gorges Dam, Xiling Gorge, Yichang Museum, Fly to Shanghai
Accommondation: Four Stars or Five Stars Hotel(Can be customized) in Shanghai
Meal: B,L,D
This morning you will visit the Three Gorges Dam at Sandouping, the largest hydroelectric power project in the world. As well as producing electricity, the dam is intended to increase the Yangtze River's shipping capacity and reduce the potential for floods downstream by providing flood storage spaceLater sail through the Three Gorges Dam ship locks.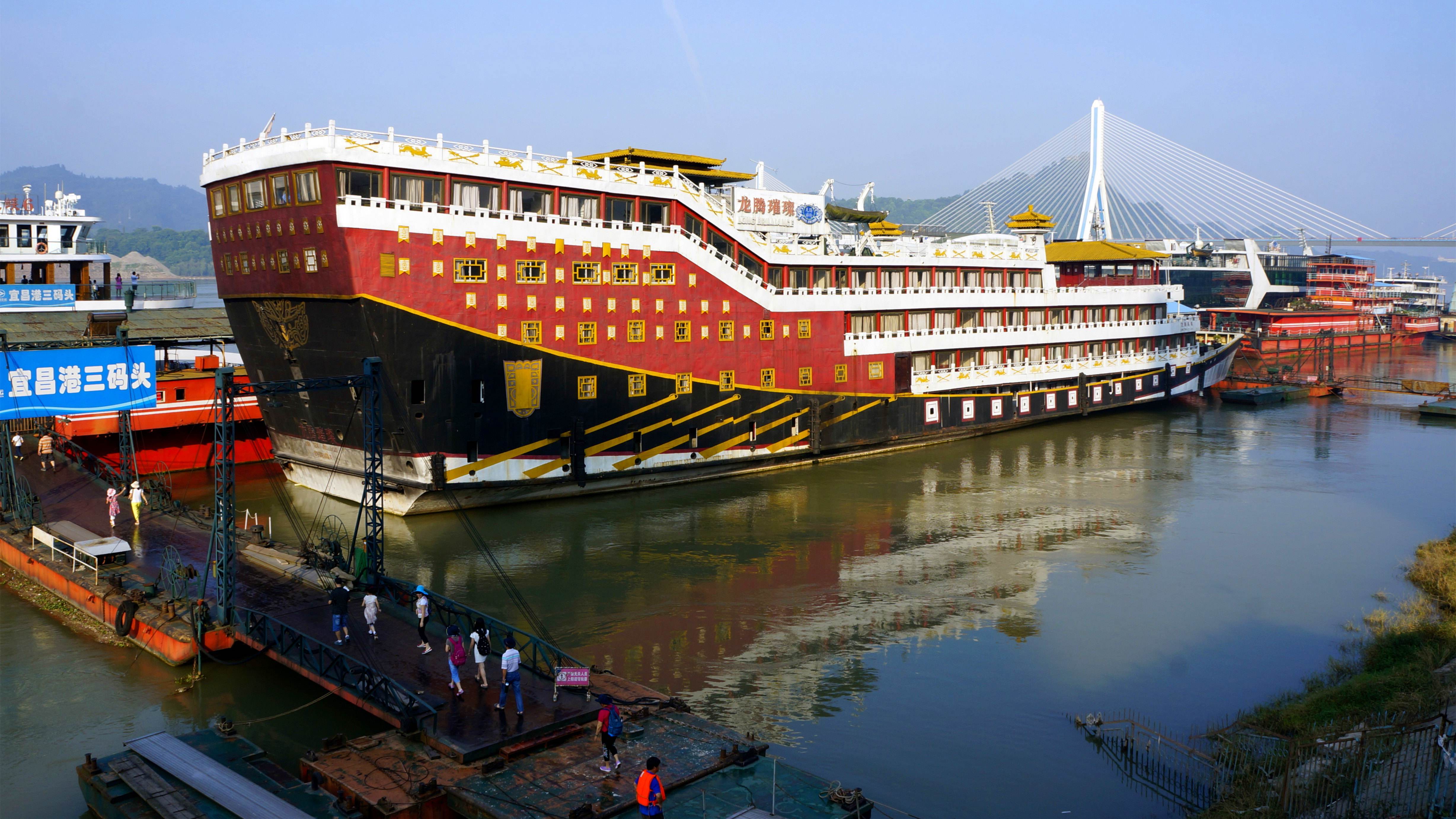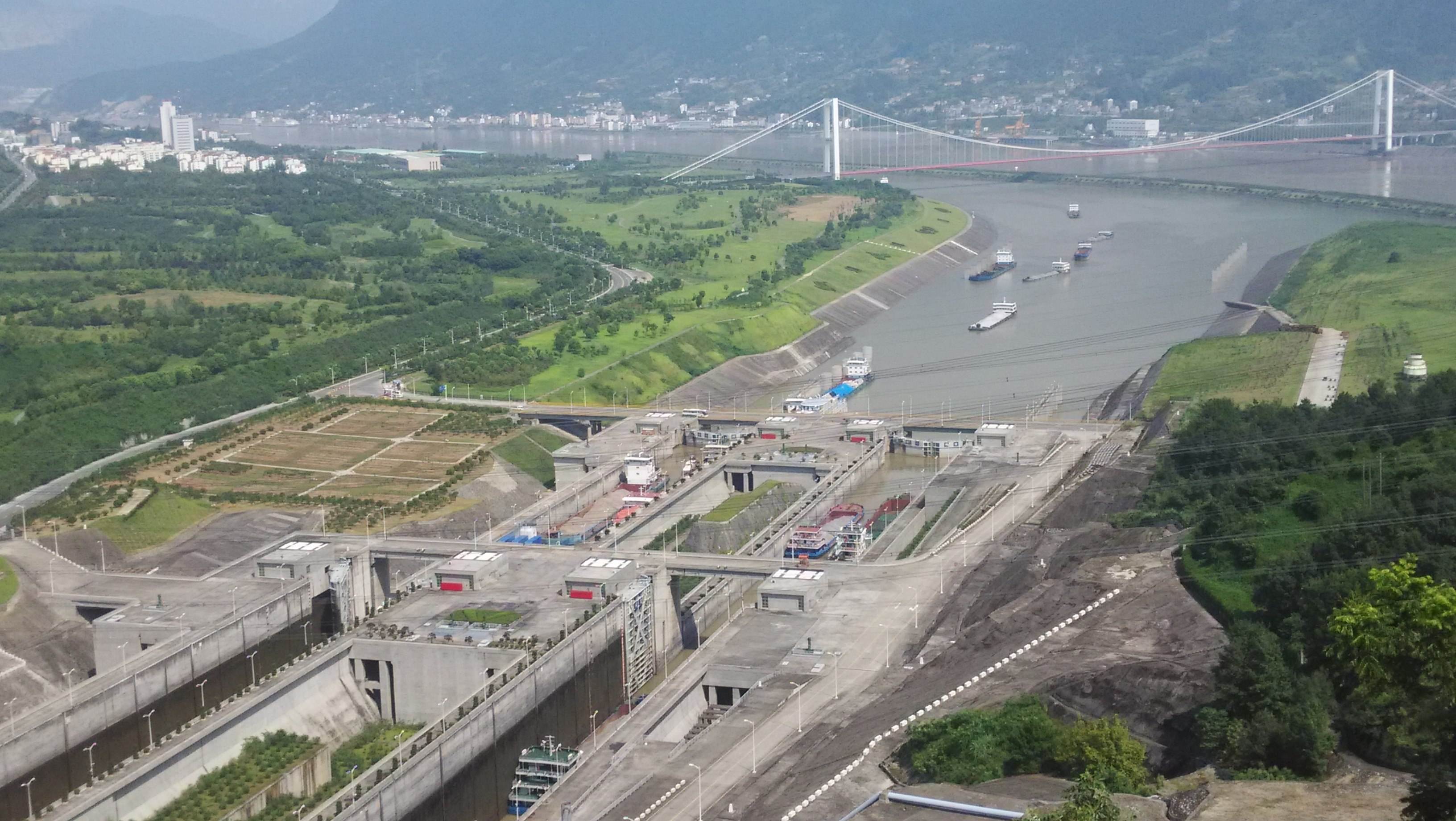 Sail through Xiling Gorge, the longest (41 miles) and the deepest of the Three Gorges. Because of numerous reefs and odd-shaped stones existing in rapid shoals, it is also well known for its danger. Scenery along the Xiling Gorge is spectacular. Some renowned streams, springs, stones and karst caves can be found along this section.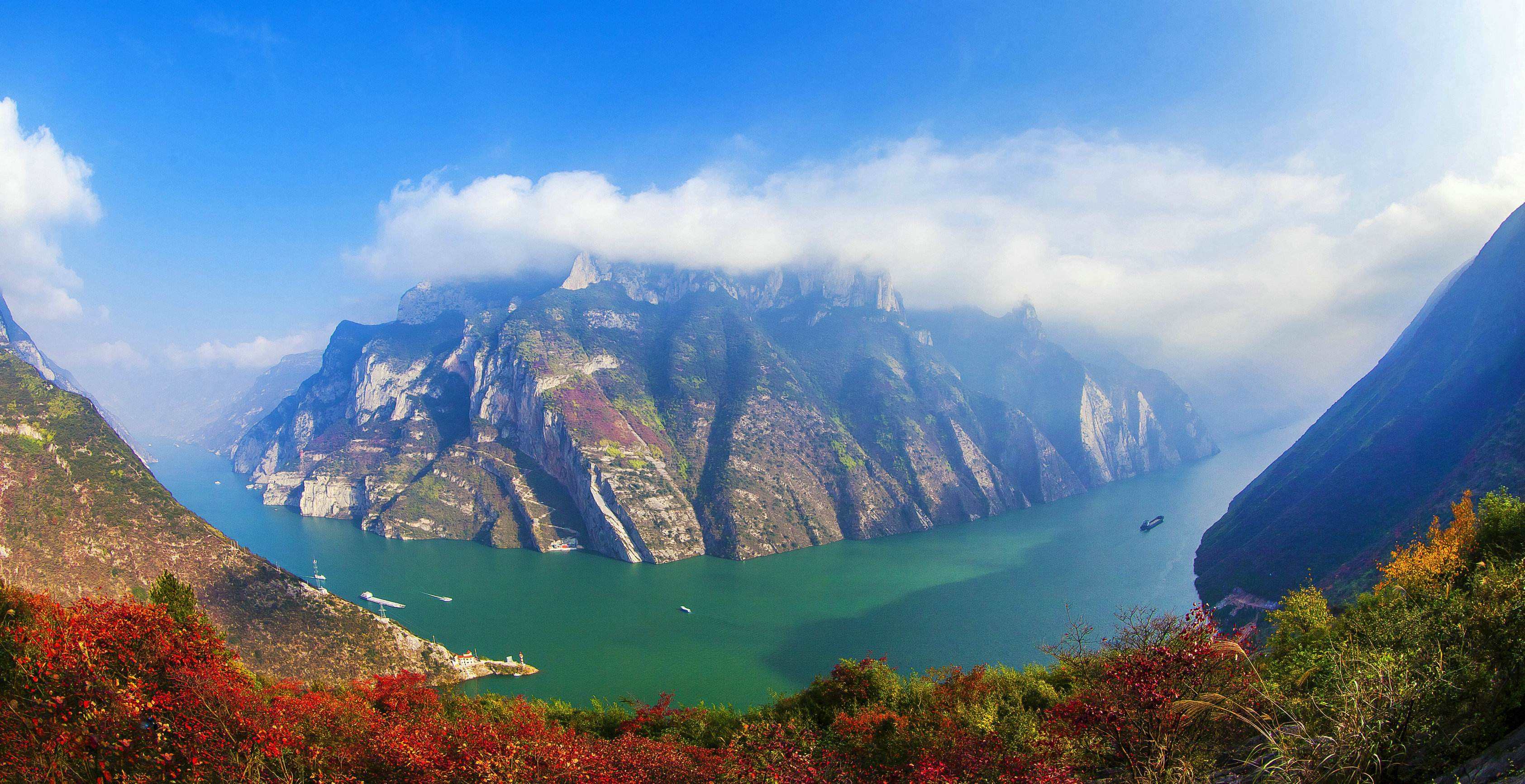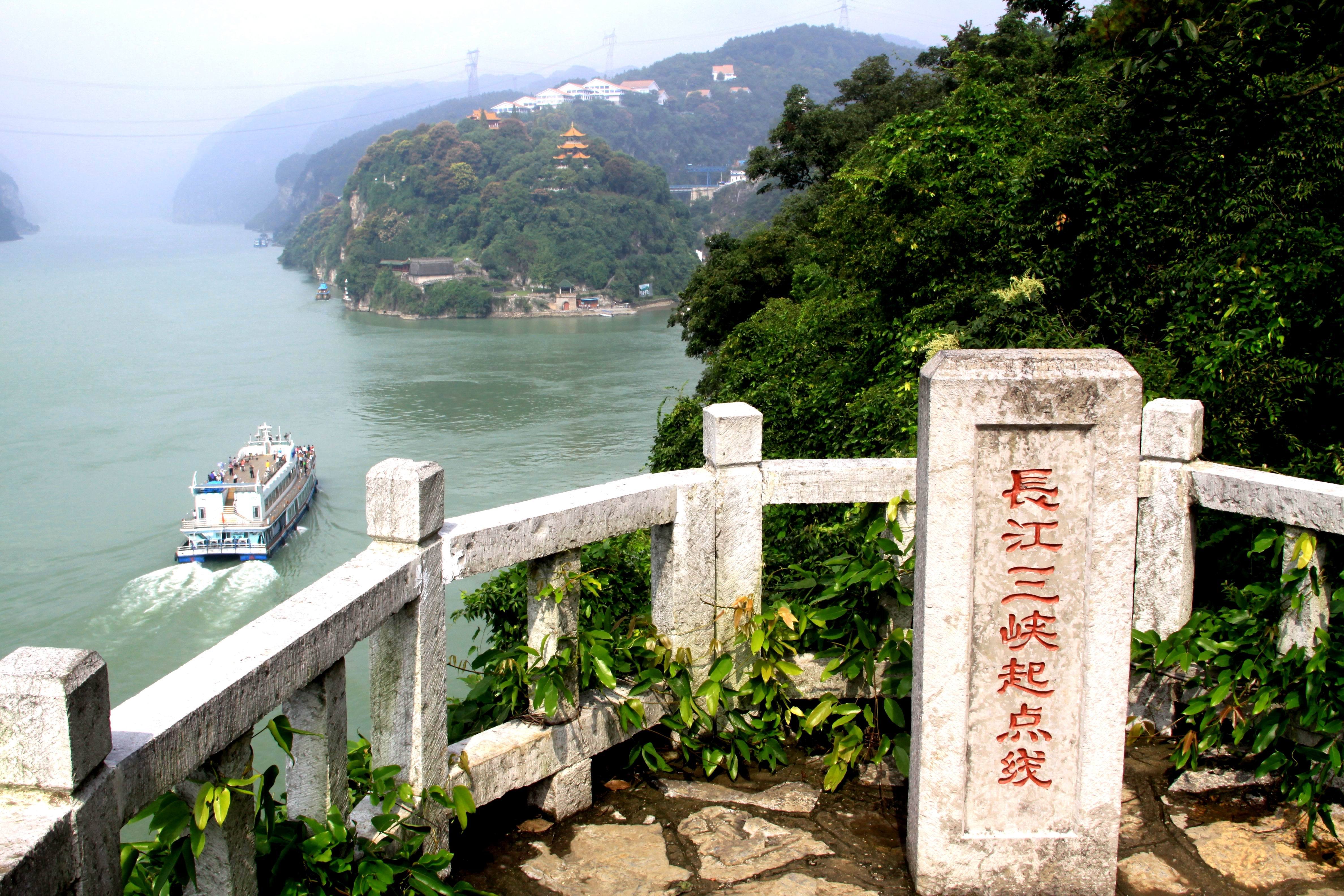 In the afternoon, you will have a chance to visit the Yichang Museum if time permits. There are three main exhibition halls in the museum with a total area of 920 square meters displaying altogether 617 pieces of relics, 230 photos and drawings and 100 pieces of text. Then the cruise finish and we will drive you to Yichang airport for the flight to Shanghai. You can have a comfortable sleep in a cosy hotel of Shanghai.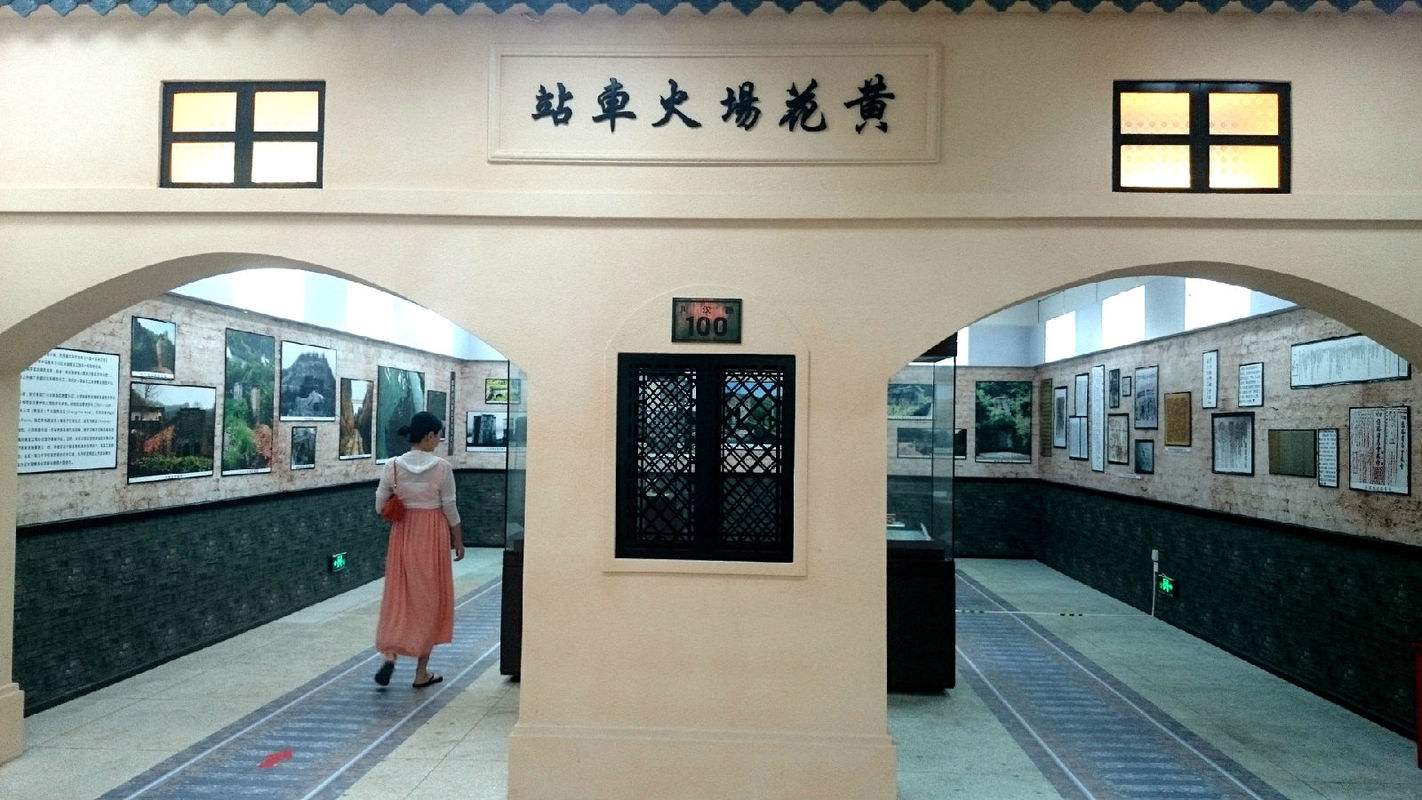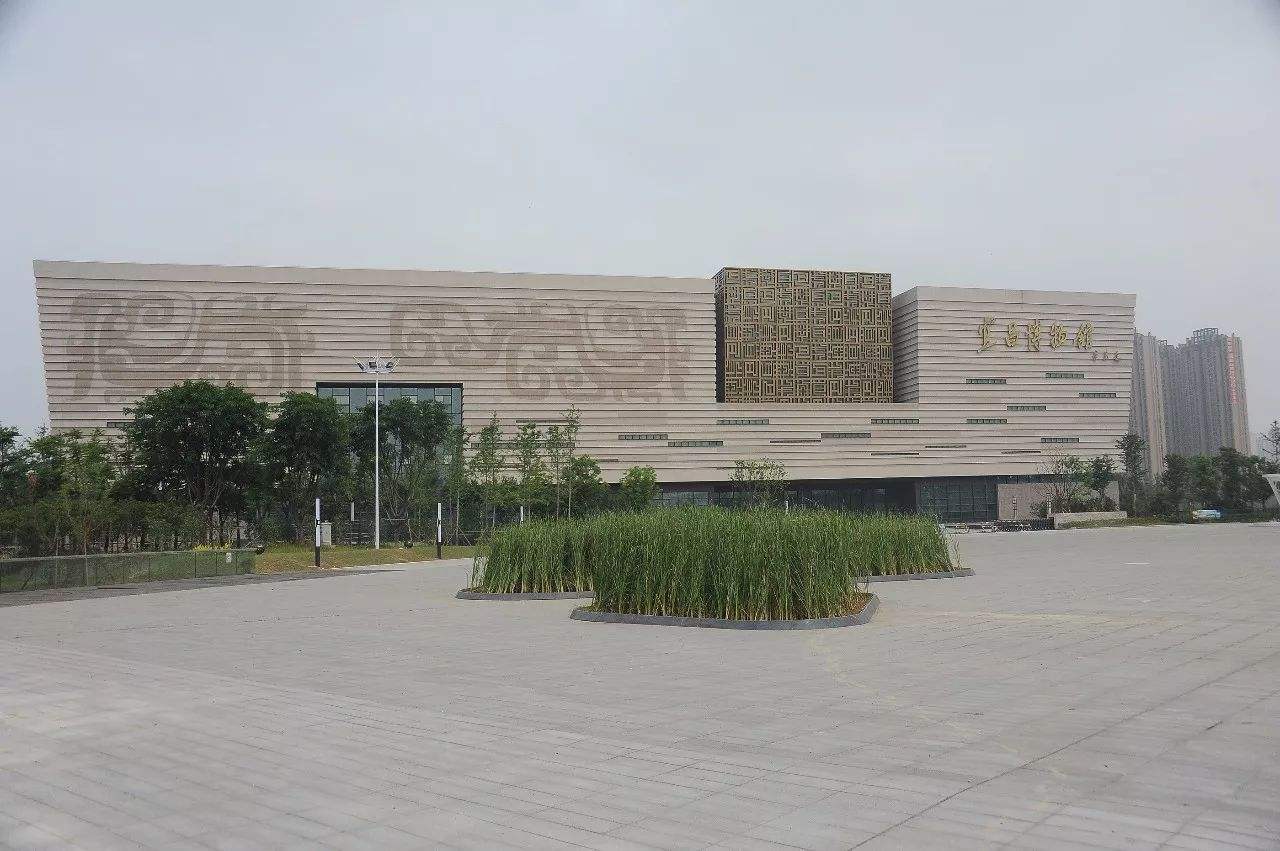 Day 10 Shanghai
Place&Transport: Shanghai
Today's Activities: The Bund area, Yuyuan Garden, Silk Factory, Jade Buddha Temple
Accommondation: Four Stars or Five Stars Hotel(Can be customized) in Shanghai
Meal: B,L,D
After breakfast, you will cross Huangpu River and visit The Bund, which is teemed with the futuristic, avant-garde buildings - Oriental Pearl Tower, Jin Mao Building, Bank of China Tower. Completed in 1995 to a highly innovative design, Shanghai Oriental Pearl TV Tower has become a symbol of excellence in architecture and is a favorite sight for tourists in Shanghai. At 468 meters, it is the third tallest TV and radio tower in the World. On the TV Tower, to have a bird's eye view of Shanghai City.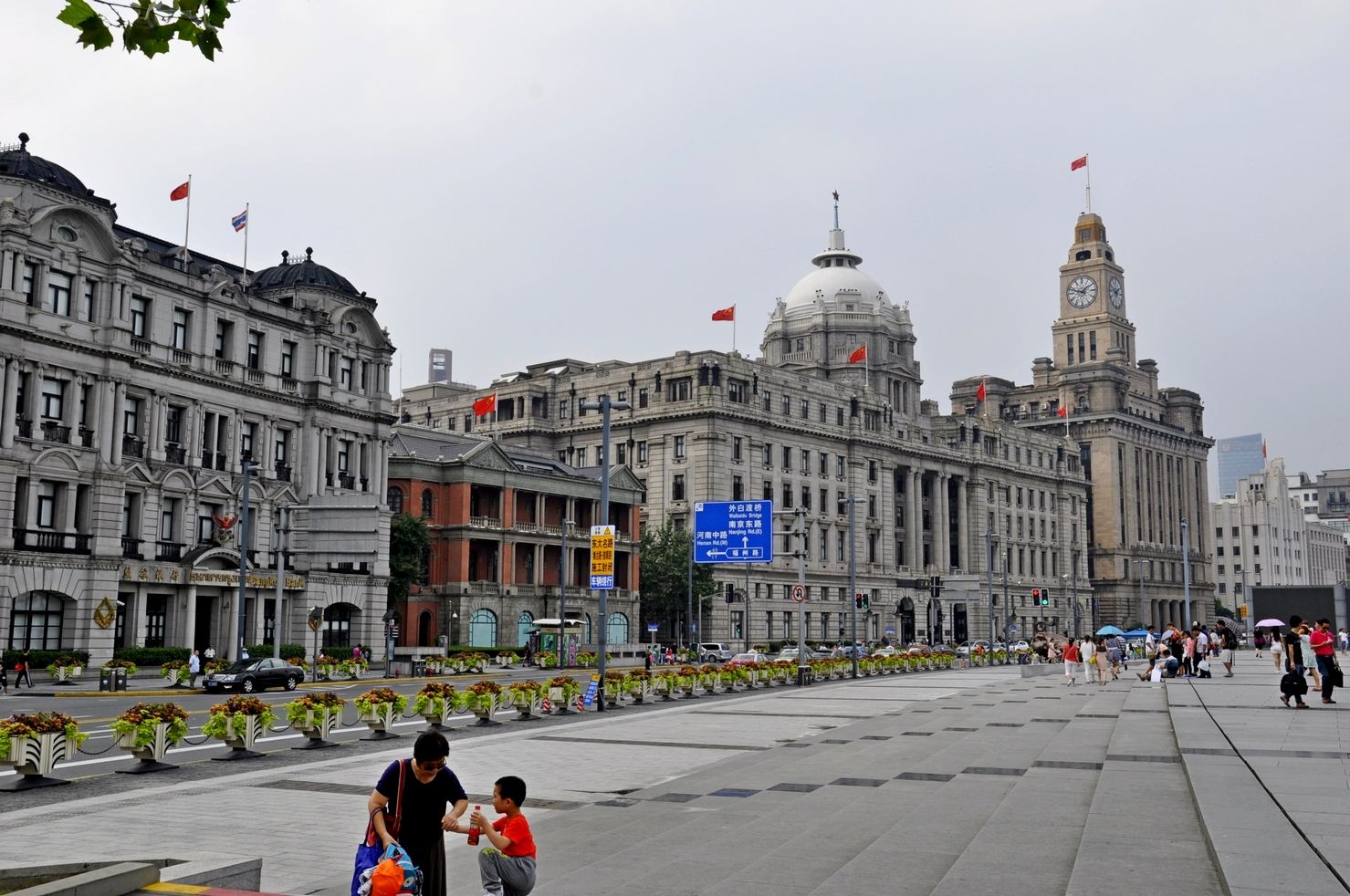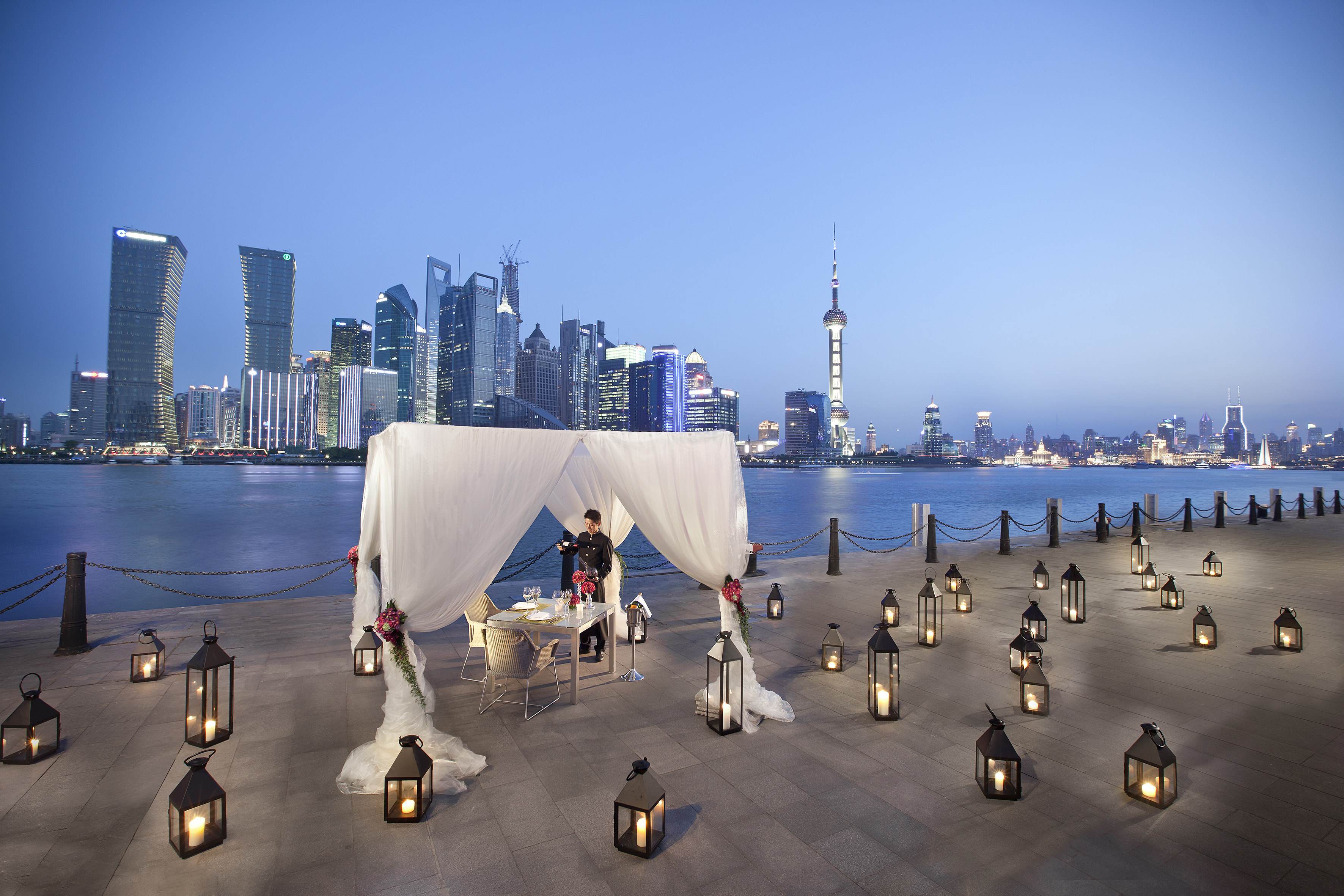 Later you will be taken to visit the 400-year-old Yuyuan Garden – the representative traditional Chinese garden in Shanghai. Each pavilion, hall, stone and stream in the garden is expressing the quintessence of South China landscape design from the Ming and Qing Dynasty. Over forty spots, divided by dragon walls, wound corridors and beautiful flowers, form a unique picture featuring "one step, one beauty; every step, every beauty". Out from Yuyuan Garden, move to Yuyuan Bazaar to explore how elaborate and cute the traditional Chinese handicrafts and art works are, and savor some local flavor snacks here.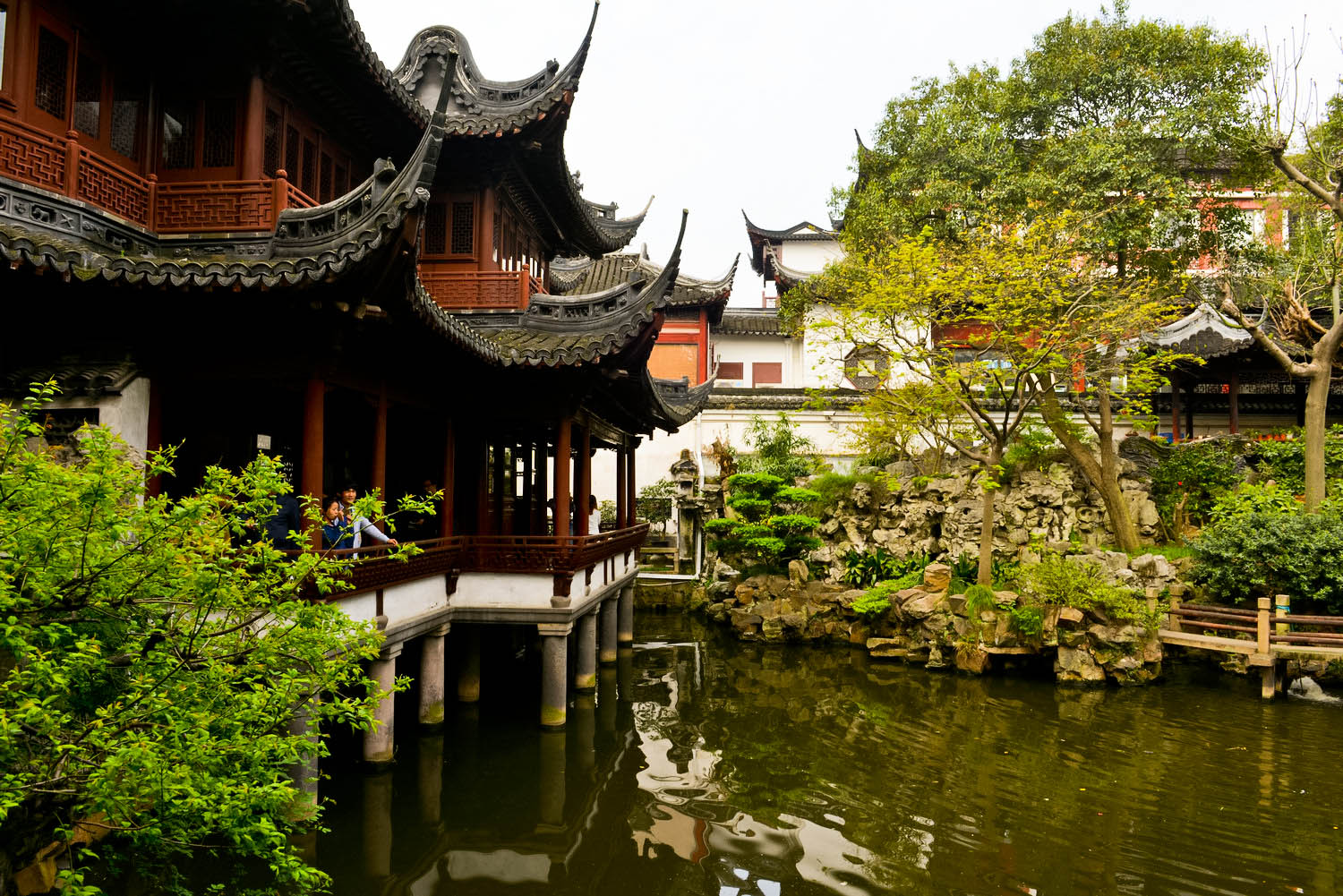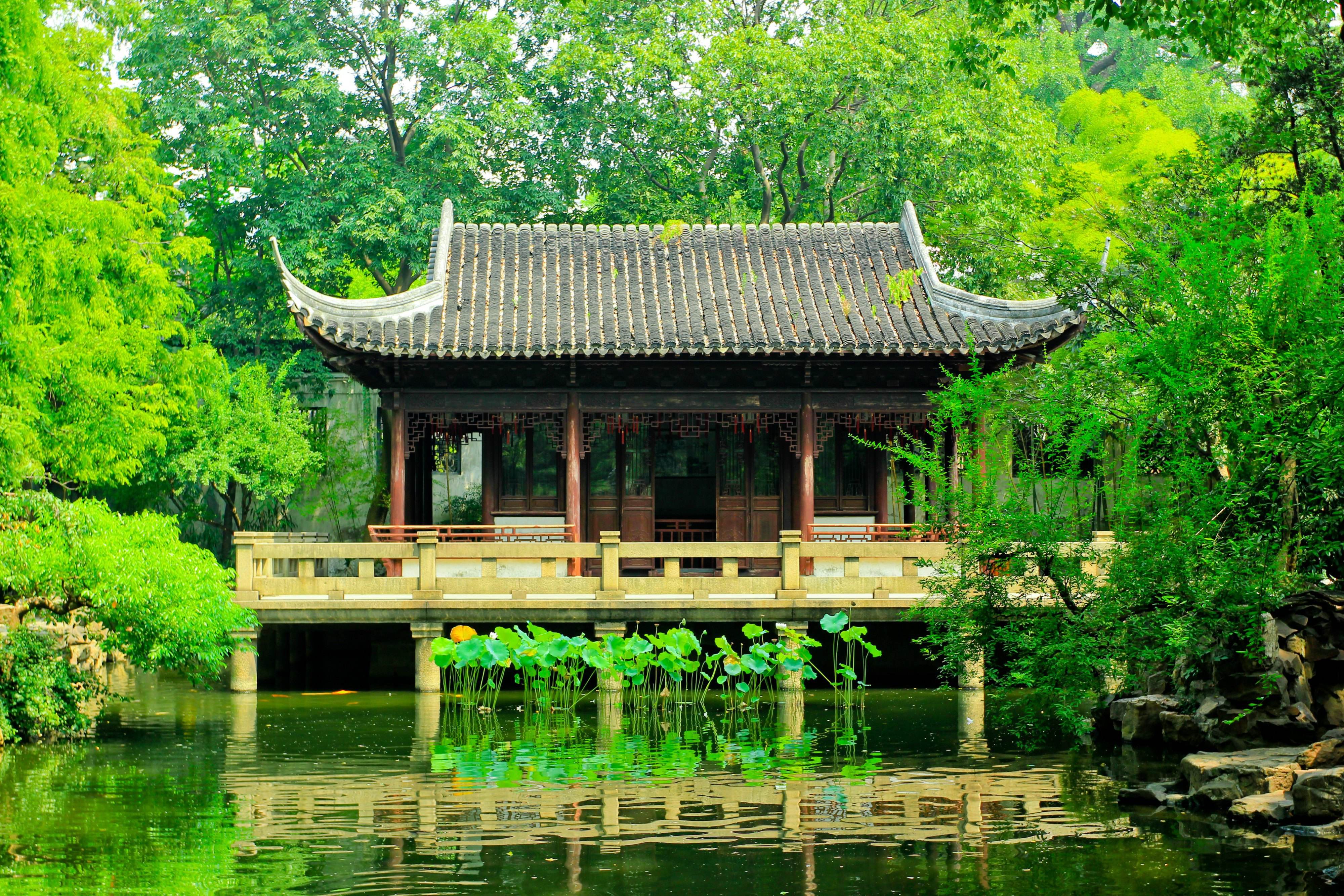 Followed a trip to a Silk Factory to see how silk is produced from the cocoons of silk worms, and turned into the beautiful fabric we all know and love.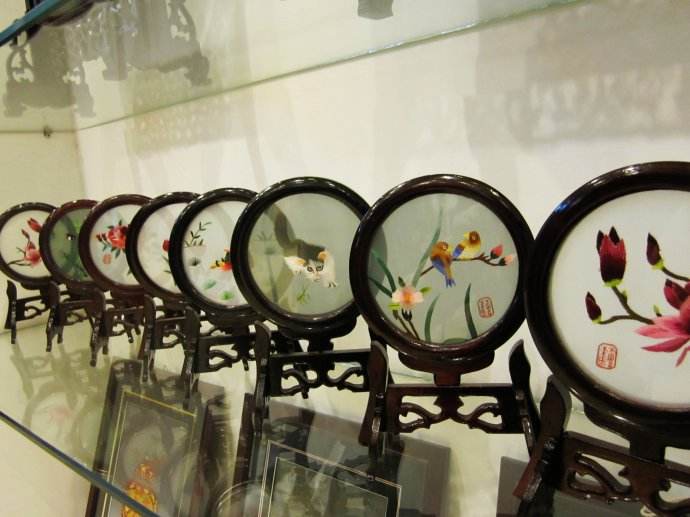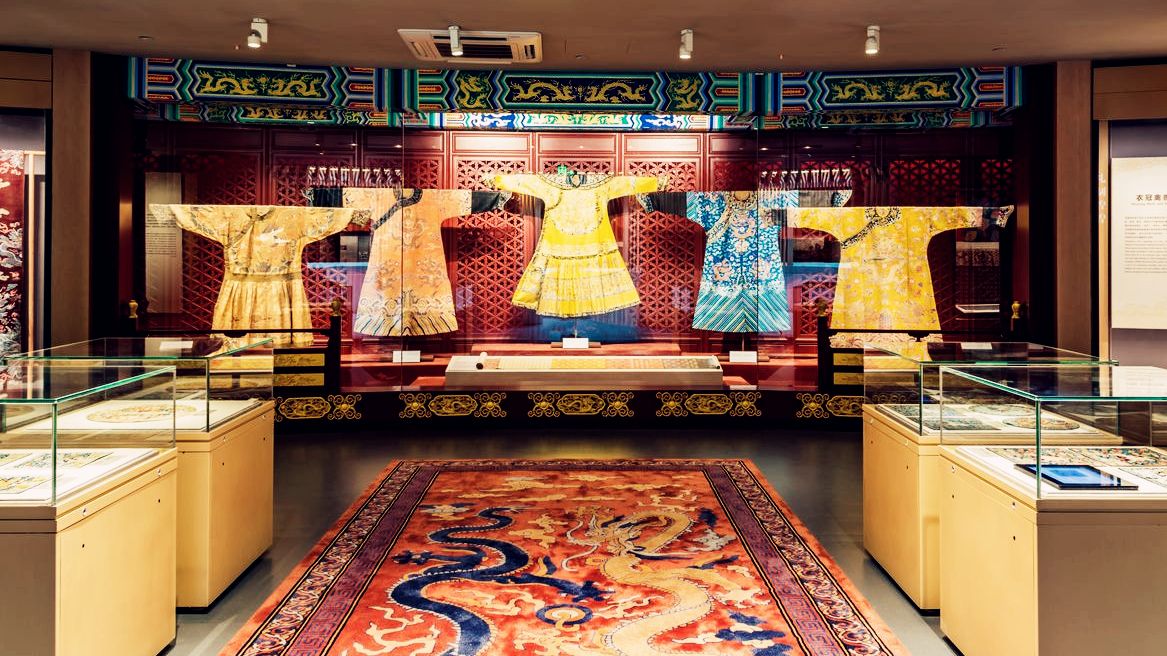 Then continue to Jade Buddha Temple to admire the largest jade Buddha in the world and exquisite religious artifacts. The essence of the temple is the two jade Buddhist statues brought back from Burma by the Monk Huigen for Putuo Mountain during the Qing Dynasty.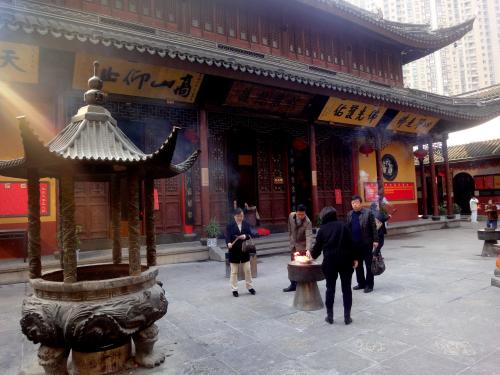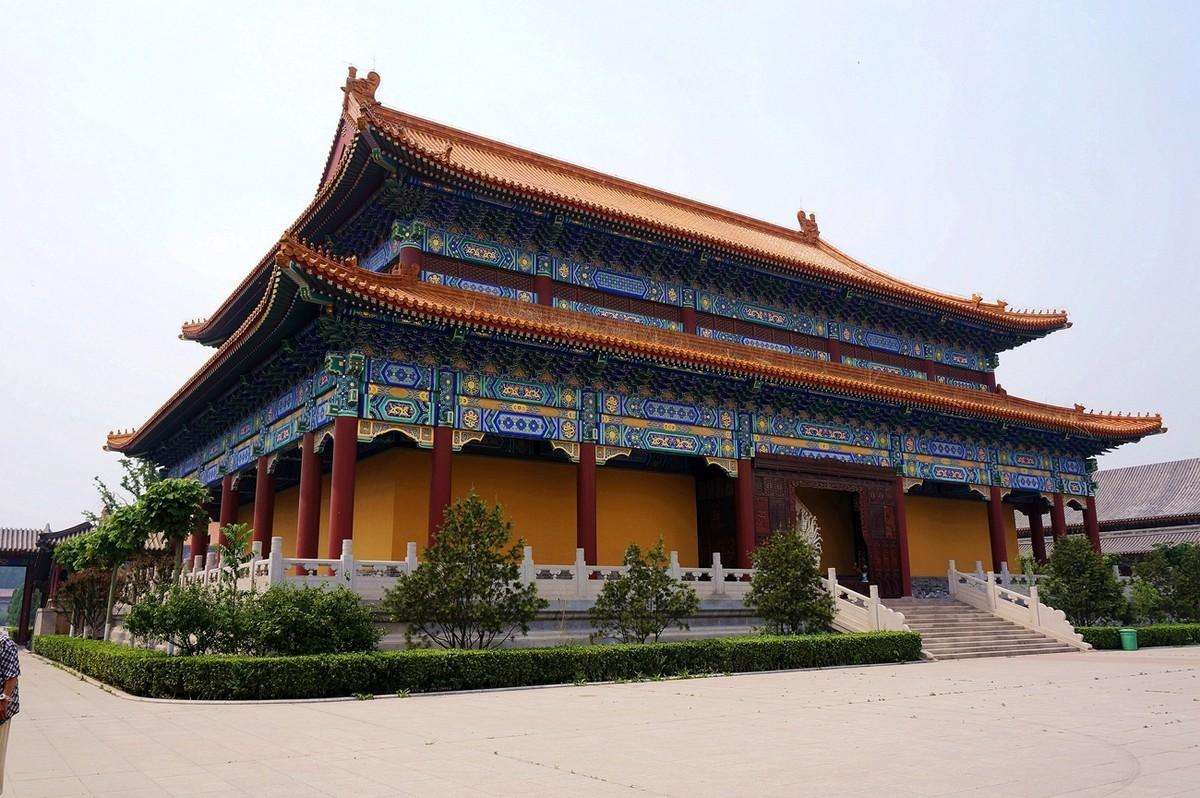 Day 11 Shanghai Departure
Place&Transport: Shanghai
Today's Activities: Shanghai Departure
Accommondation: N/A
Meal: No Meal
Free on your own in the morning, then you will be transferred to the airport and you can fly back home. Have a pleasant trip!
Price Per Person in US Dollars