Zhujiajiao Wild Animals and Plants Wetland Park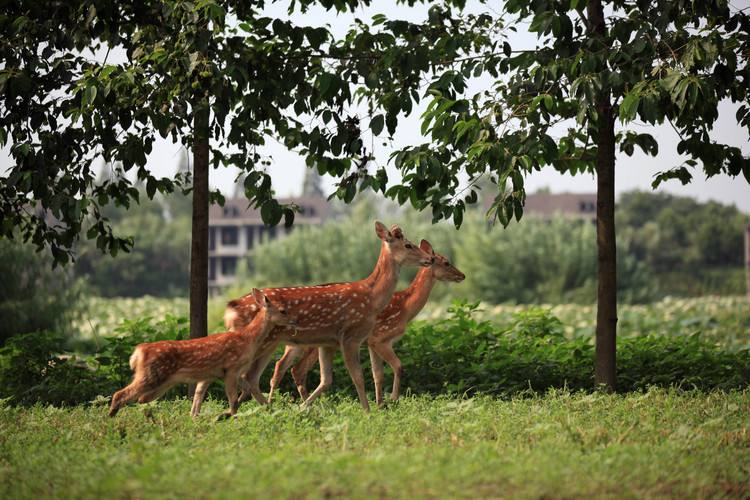 Introdution
Zhujiajiao wild animals and plants wetland park, located to the north of Zhujiajiao Watertown, covering an area of over 600 mu, with 400 mu of lakes and 200 mu of lands, is a large outdoor entertainment center. It is originated from Daqian Natural Ecology Park. The park can be ranked as a land of idyllic beauty, integrating natural scenery, rural charm, ecological environment and village life. The park advocates ecological health, organic environment and happy life, aiming to offer visitors a place with rural scenery, integrating wildlife and natural wetland.
Features
It boasts a number of rare and precious animals, birds and a wild profusion of vegetation, including Tibetan Mastiff, firefly, clustered white swans, black swans, wild gooses, Tadorna ferruginea, Anas platyrhnchos and mandarin duck. The water area of Zhujiajiao wetland park is connected with Shanghai's largest fresh water lake, Dianshan Lake, with over twenty kinds of water-based fowls, such as otters, wild geese, egrets and swans.
In the park, spotted deer, peacock, golden pheasant, turkey and guinea fowl get along well with each other. Cattle, sheep, horses, donkeys, yaks and camels stroll at a leisurely pace. The park has the largest swan lake of China, the largest lotus community in Shanghai, a characteristic monkey king island, a garden for watching famous dogs which is deeply loved by children and dozens of animals under the states' protection. In the center of the lake, there are reed marshes with the area of about 100 mu, where a number of wild egrets and grey heron.
In the huge natural lake which is one of the supersized fishing grounds in the suburb of Shanghai, there are various kinds of fishes, including crucian, carp, black carp, grass carp, chub and terch.
In the farm land area, there grows various kinds of fresh vegetables, such as cabbages, celery, green vegetables and potatoes. Every summer, in the 100-meter-long grape gallery, countless grapes are ripening.