Himalayas Art Center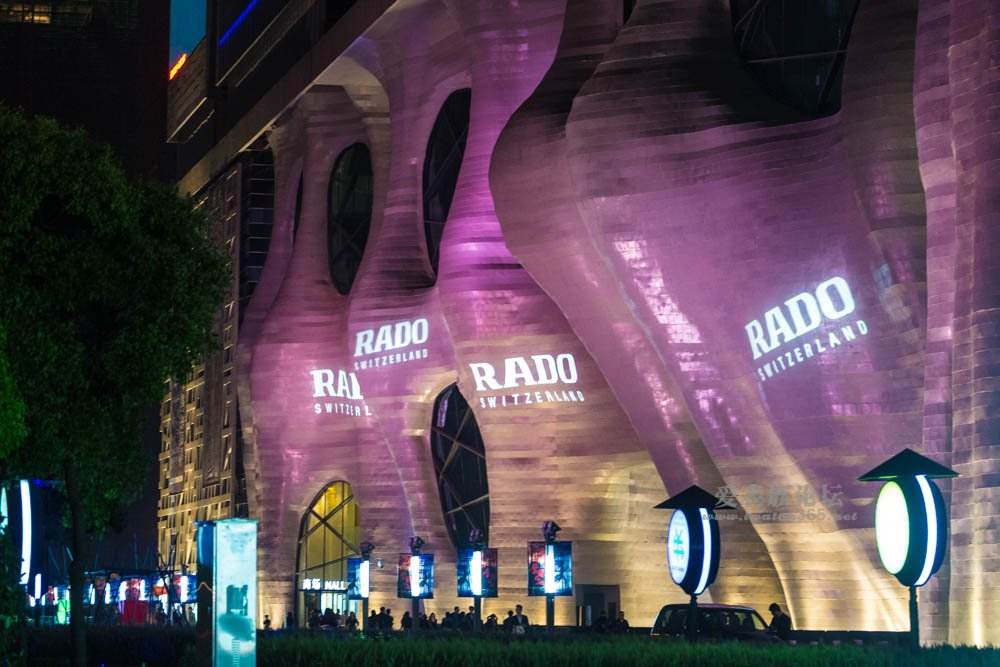 Introdution
Himalayan Art Center is planed at Pudong district,which is named to be a symbol of the recent economic growth of Shanghai. The frontage of the site is occupied by the International Exposition Center that will be the world biggest messe after its completion, and this art center is also requested to hold events in international scale, in coniunction with this messe facility in the near future.
Tips:The museum was designed by Arata Isozaki, famous for his design of the Barcelona Olympics Stadium and the Los Angeles Museum of Modern Art.
Architecture & Structure
The floor area of this facility is about 155,000sqm.From outside,it appears to be configured with three wing of buildings;a hotel wing,a museum/multi—purpose hall wing,a design center wing.The Hotel Wing consists of 450 guest rooms in five-star class hotel service.and the Design Center Wing houses commercial establishments,rental offices,and exhibition spaces for modem art.

The 31-meter high "forest" comprises the lower half of the construction, and is the soul of the building. The uneven walls contain large expanses of irregularly shaped holes and the structure has a sense of freedom of movement.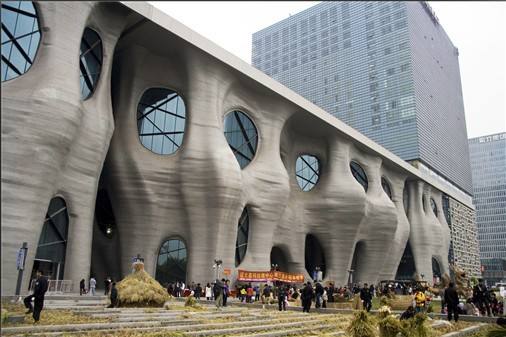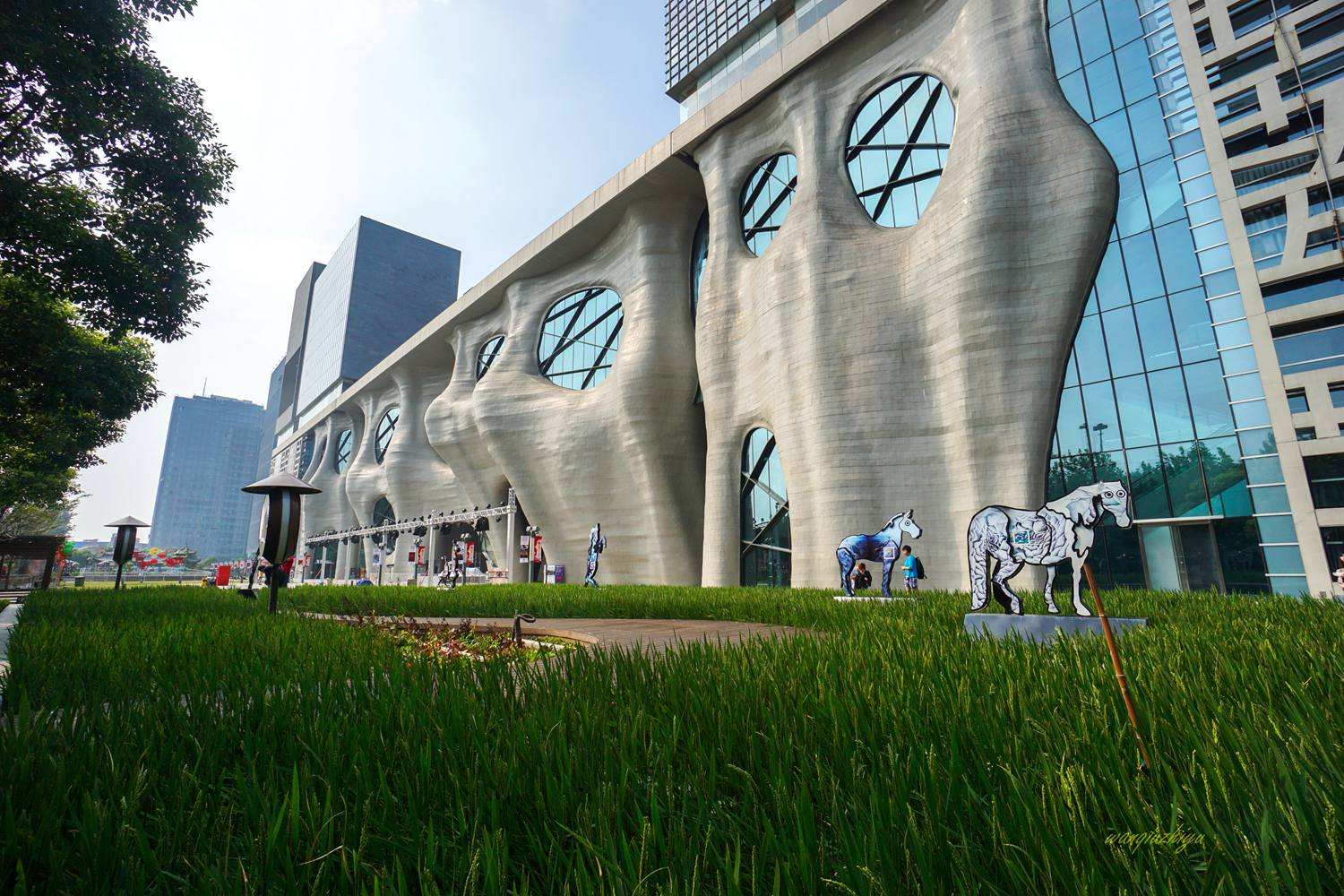 Art and culture are the essence of the complex. It combines the interior spatial designs of an art museum with the functions and layout of a shopping mall.
Information
Admission Fee:CNY 50