Day 1. Arrive Huangshan(Tunxi)
Place&Transport: Arrive in Huangshan, the arrival ticket not included
Today's Activities: Transferred to your hotel.
Accommondation: Three Stars, Four Stars or Five Stars Hotel(Can be customized) in Huangshan
Meal: No meal
Our Shanghai driver will Pick up from your hotel and transfer you to the Shanghai Hongqiao station, you will take the high-speed train from shanghai to huangshan.
Upon arrival, your local personal guide will happy to greet you at the exit of Huangshan Train Station holding with the welcome signal "Huangshan Private Tour".
What you need to do is sitting back and relaxing in the car. Your guide will help you check in the hotel in the downtown Huangshan City and provide information you need. If time permits, visit Tunxi Old Street, an ancient commercial street in center of Tunxi Town.
Day 2. Huangshan Day Tour
Place&Transport: Huangshan
Today's Activities: Huangshan day tour
Accommondation: Three Stars, Four Stars or Five Stars Hotel (Can be customized) in Huangshan
Meal: B
After breakfast at your hotel, check out and deposit your suitcases in the hotel. You can collect it on your way back. Take your valuables, passport and a small bag or backpack for your overnight stay on the mountain.
Later, drive along Huangshan Expressway to Huangshan Mountain (1.5 hour-drive), Then change for the local green bus and continue to drive for about 15 minutes along the zigzag mountain road before you get to the bus station at Yungu where you will take the cable car from Yungu Station to the top of the mountain.
After checking into your hotel and lunch, you will visit the Brush Pen Peak, followed by a tour to Begin-to-Believe Peak to see its ancient twisted pine trees, Lion Peak, and West Sea Grand Canyon.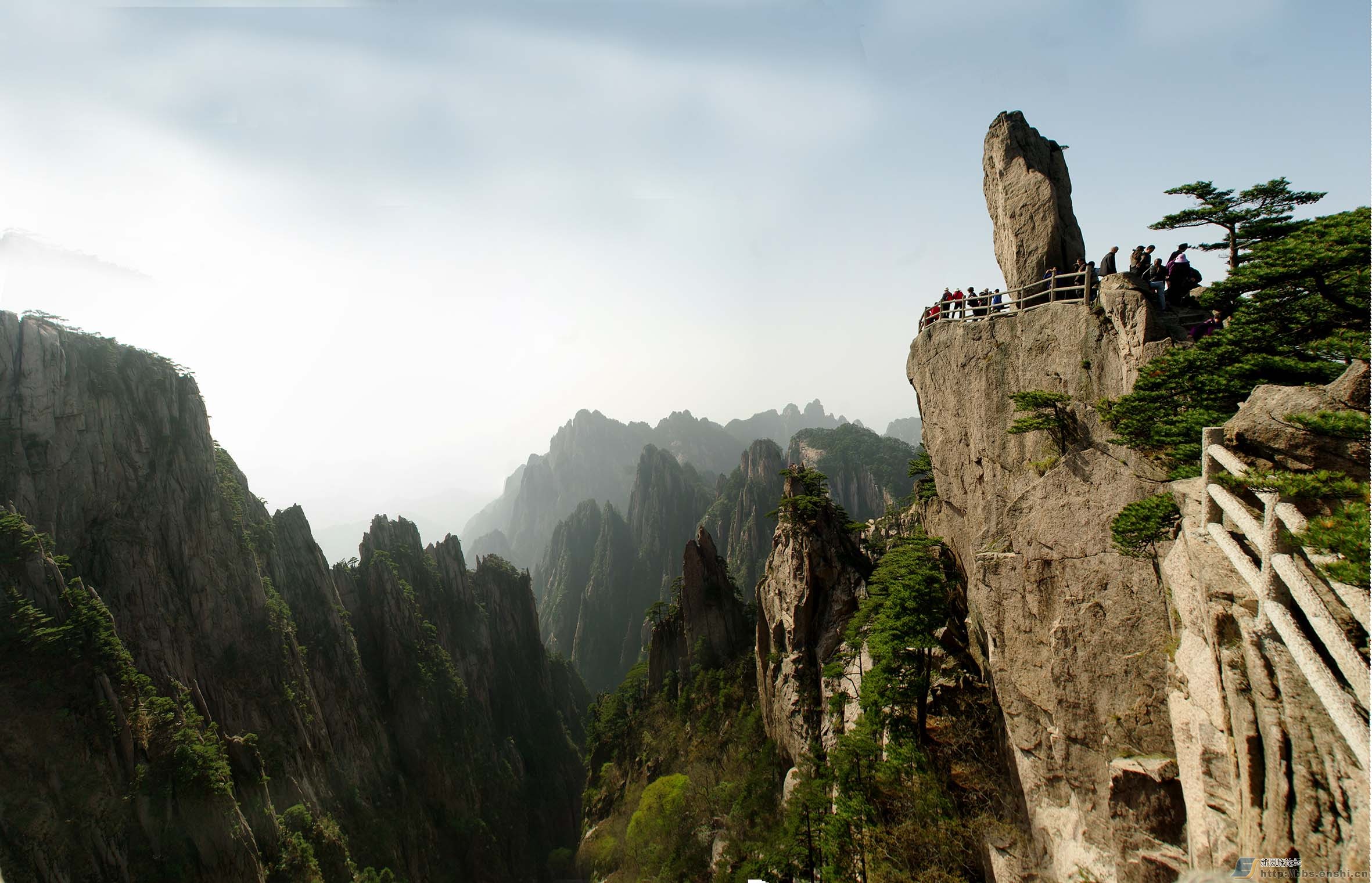 Brush Pen Peak

Begin-to-Believe Peak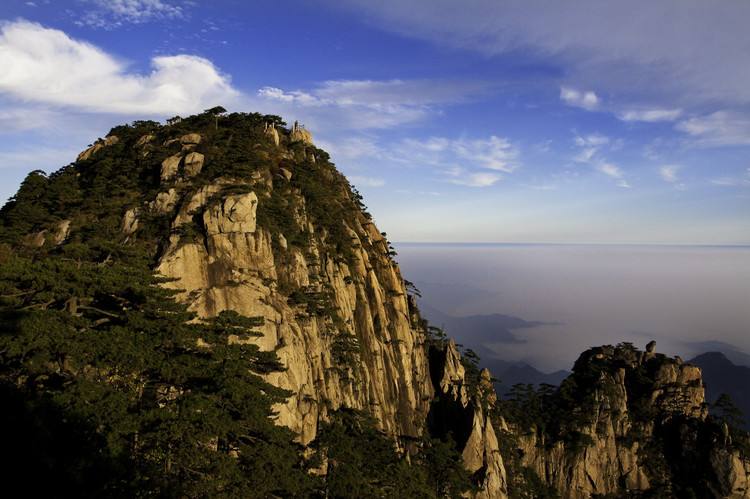 Lion Peak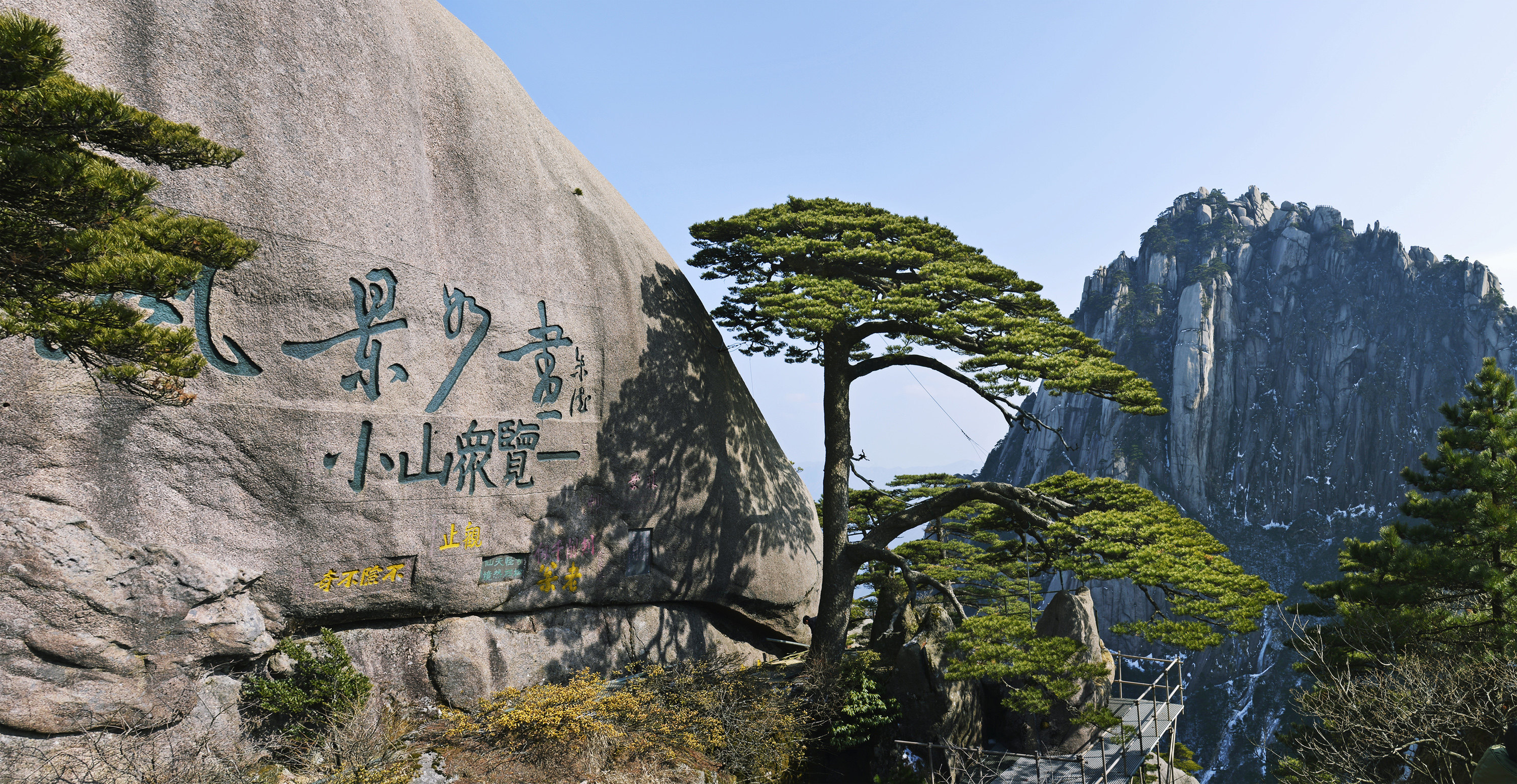 Twisted pine trees
In the evening you will enjoy the sunset from the Cloud Dispelling Pavilion. Stay overnight at the summit.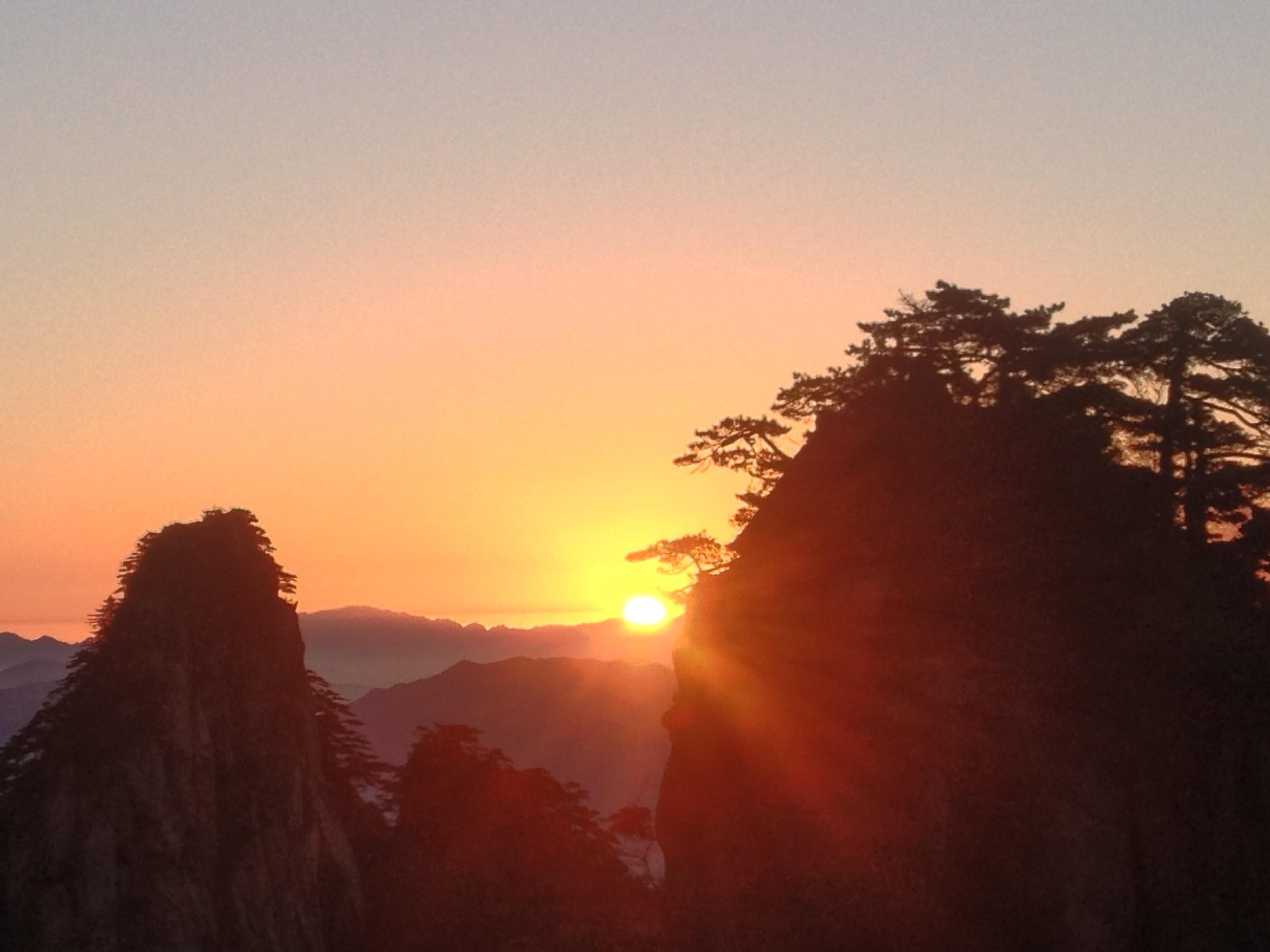 Day 3. Depart from Huangshan
Place&Transport: Huangshan, Tunxi
Today's Activities: Huangshan, Tunxi
Accommondation: N/A
Meal: B
In the early morning, take the chance to photograph the sunrise on the Yellow Mountain.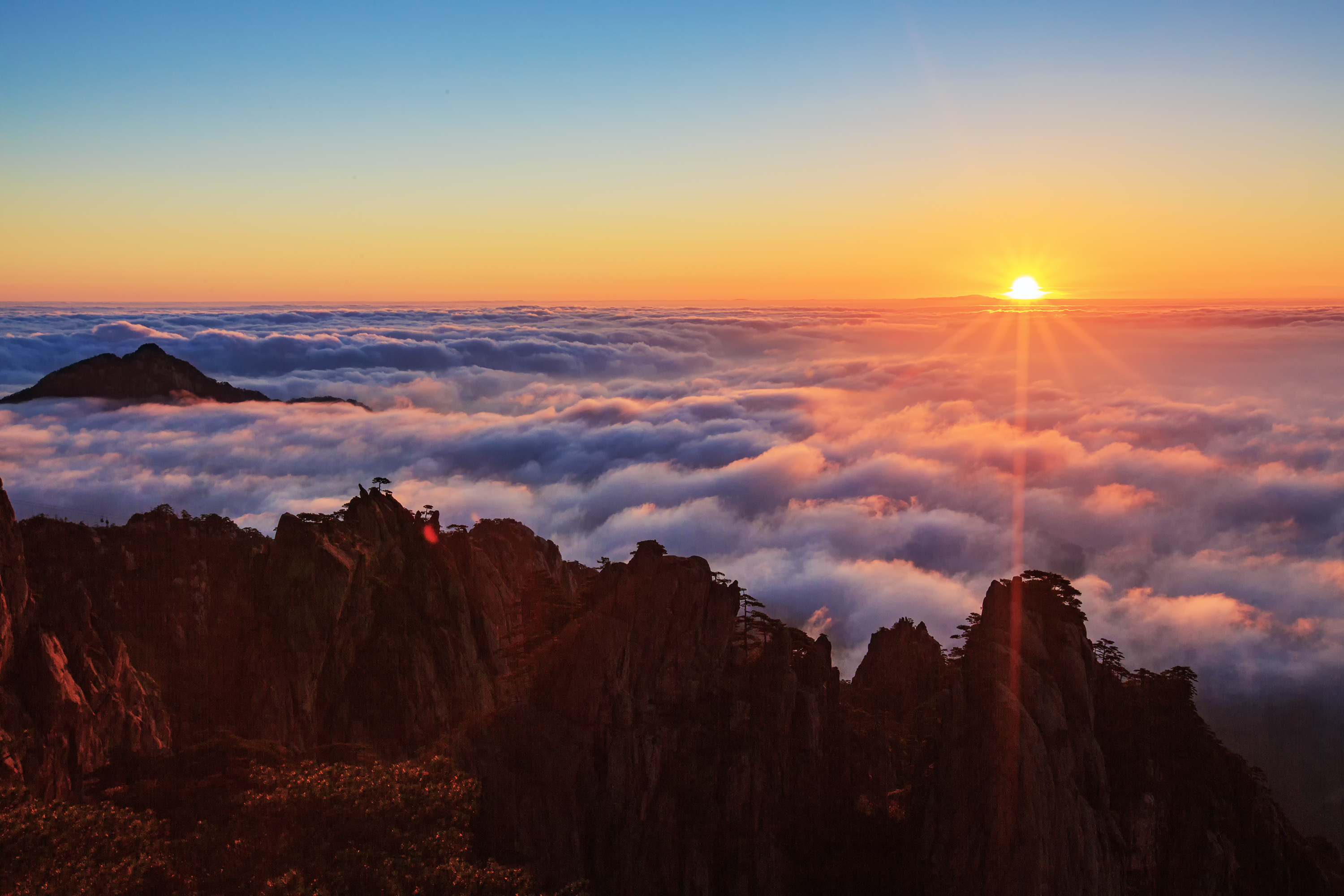 Then, go down the mountain by cable car and drive to Hongcun Village, one of China's most beautiful ancient villages. At the Hongcun Village, you can enjoy the ancient Hui Style architecture, one type of traditional Chinese architecture and the breathtaking landscape.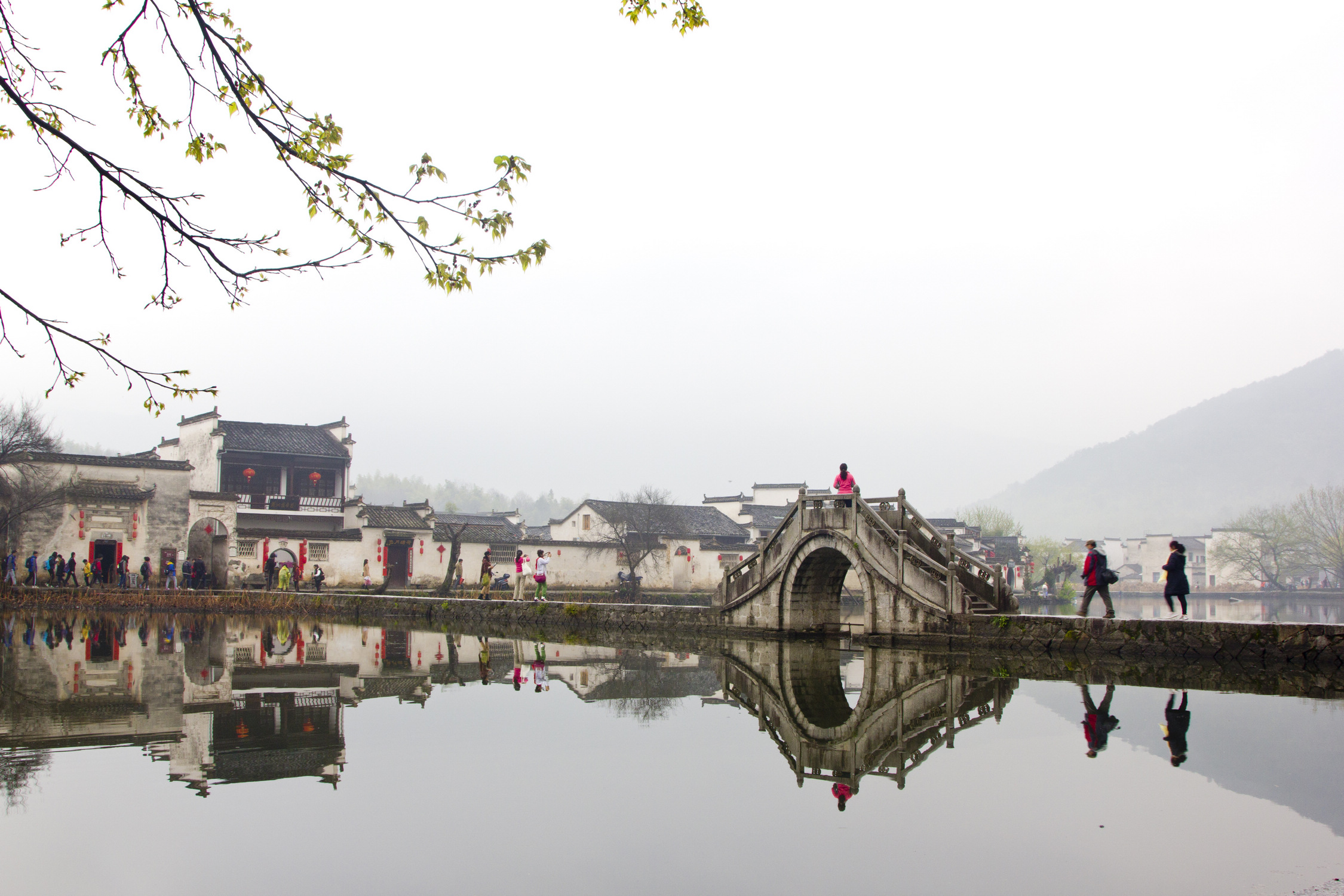 After the tour, transfer to train station/airport to board for next destination.
Price Per Person in US Dollars