Tour Itinerary
Place&Transport: Hangzhou
Today's Activities: The hangzhou Westlake(includingThree Ponds Mirroring the Moon), Fish Viewing at the Flower Pond, Guo Garden, Drangon Well Tea Plantation, Bamboo lined path at Yunqi, Hangzhou Qianjiang CBD
Accommondation: No
Meal: No
Our local hangzhou tour guide will pick you up at your hotel lobby in Hangzhou or the Hangzhou train station with a welcome sign" Hangzhou Private Tour", then starts the Hangzhou day tour as below: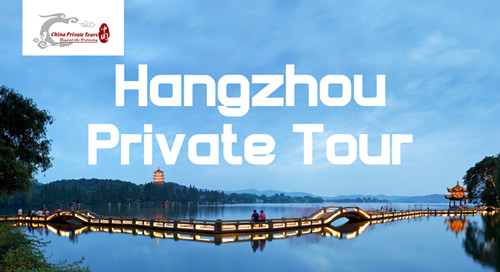 Our pick up sign" Hangzhou Private Tour"
First, take a bost cruise in the westlake,The Westlake Hangzhou (including boat cruise on westlake): West Lake is a freshwater lake in Hangzhou, China. It is divided into five sections by three causeways. There are numerous temples, pagodas, gardens, and artificial islands within the lake.
West Lake has influenced poets and painters throughout Chinese history for its natural beauty and historic relics, and it has also been among the most important sources of inspiration for Chinese garden designers. It was made a UNESCO World Heritage Site in 2011, described as having "influenced garden design in the rest of China as well as Japan and Korea over the centuries" and reflecting "an idealized fusion between humans and nature".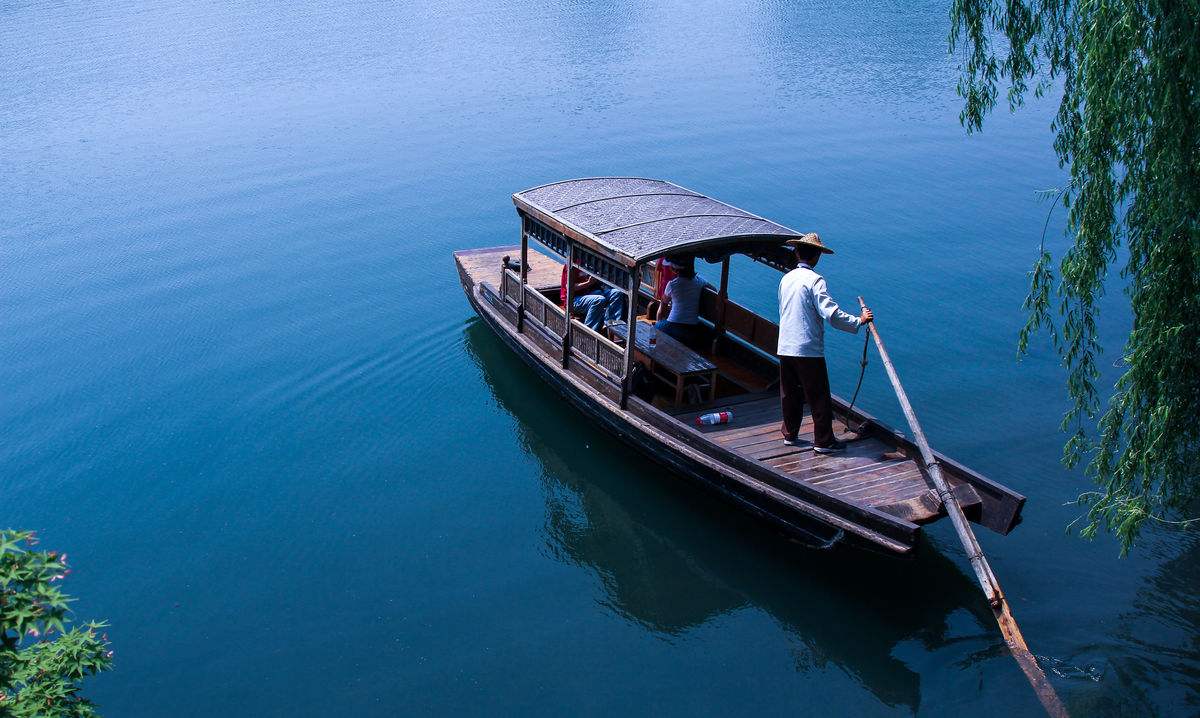 After that, visit the Fish Viewing at the Flower Pond(Huagang Park). This gorgeous site is located in Huagang (Flower Pond) Park, which lies between Western Hill and Su Causeway. According to local history, there used to be a tiny creek that flowed from the nearby Flower Hill into West Lake, hence the name Flower Pond. Huagang Park used to be a private garden of Lu Yunsheng (a palace eunuch in the Southern Song Dynasty). The garden's fame rose in the Qing Dynasty when Emperor Kangxi personally wrote an inscription of the garden's name for engraving on a stone tablet erected by the fish pond.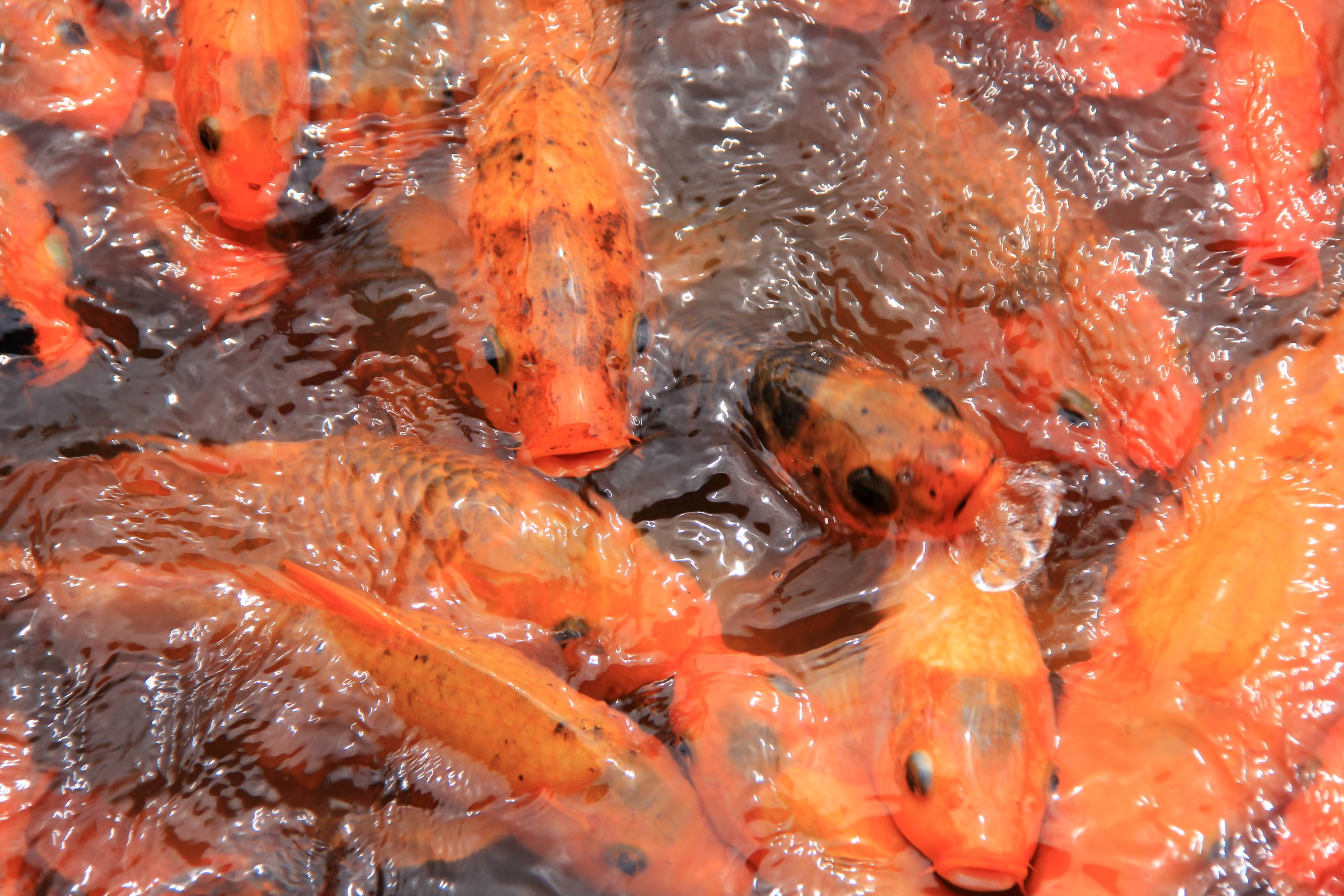 Later, drive to the Guo Garden : The garden near the scenic Lotus in the Breeze at the Crooked Courtyard has beautiful views combining natural landscape and historical architecture. It has preserved in its original form, without expansion or renovation.
Among all the jiangnan (regions south of the lower reaches of Yangtze River) gardens, the one here – Guo's Garden – is most representative of a private garden in Hangzhou.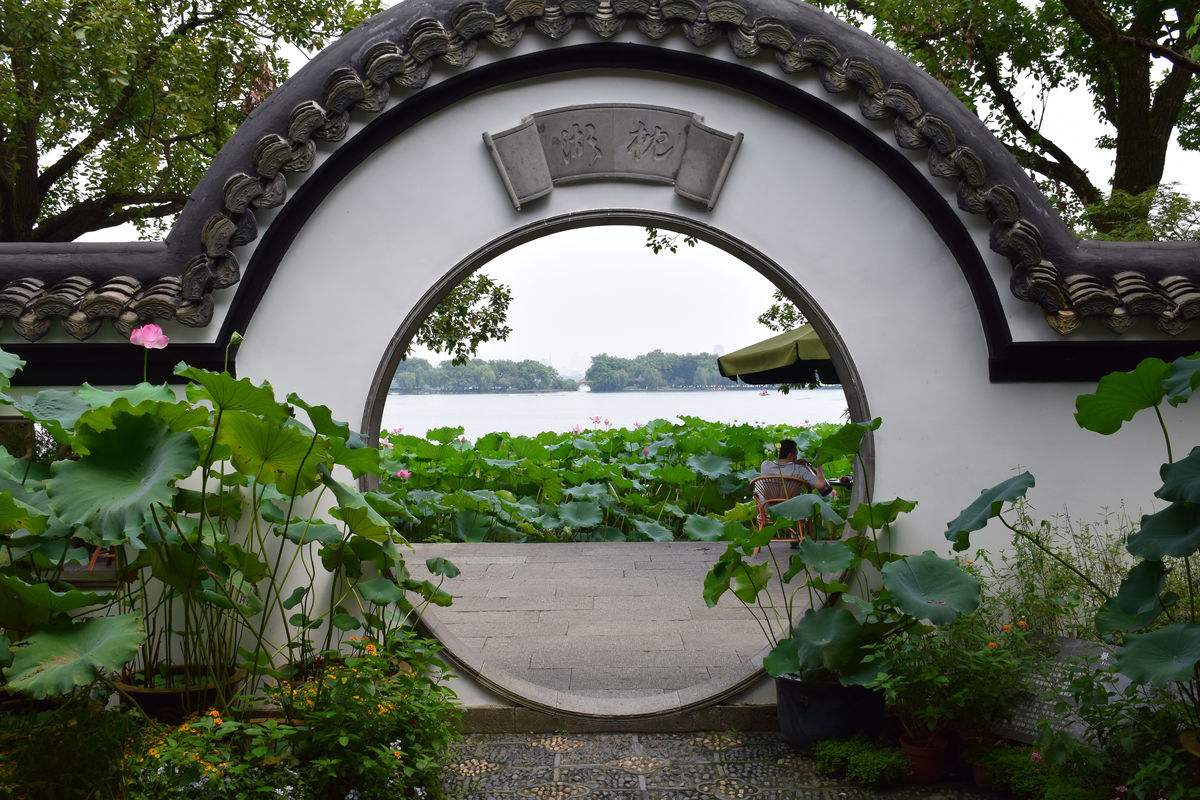 After visiting the Guo's villa, drive to a village in the mountain side, our guide will pick a nice place for you for lunch!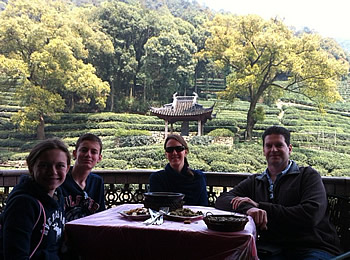 Lunch at the local Tea Farmer's House to try the local delicacies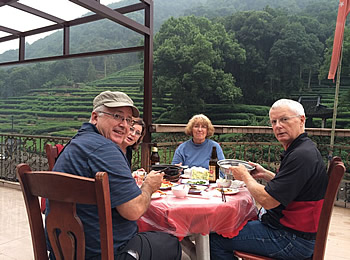 Lunch at the local Tea Farmer's House to try the local delicacies
Have your Lunch at the restaurant popular with the local people to stay away from the tourists' meals.( In china, do not go to the tourists's restaurants when you are on a tour. You shold go to the right place to have the meals, then you are in real china ). We give you the meal options as below:
1) Lunch at Local Tea Farmer's Tea House to know the real life of the local people:And we also can organize tea farmers teach you how to prepare, cook local delicaies if you want to. You can learn how to cook: Beger's Chicken, Westlake carp in vinegar source(Do not be scared, no bones!!! Aha), Lotus root, bamboo shoot...and other many tasty vegetables )
2) At the local restaurants which are popular with local people, such as Grandma's Kitchen, Green Tea Restaurants...And also fancy ones as well, 28 Hubin Road(Top 50 Best in Asia, Jinsha Restaurant in Four Seasons Hotel. We are the local, we are the sources. We know many excellent restaurants even not listed on Lonely Planet and some other travel guides.
After lunch, move to the Meijiawu Tea Plantation:Longjing tea, sometimes called by its literal translated name Dragon Well tea, is a variety of pan-roasted green tea from the area of Longjing Village near Hangzhou in Zhejiang Province, China. It is produced mostly by hand and renowned for its high quality, earning it the China Famous Tea title.Like most other Chinese green tea, Longjing tea leaves are roasted early in processing (after picking) to stop the natural oxidation process, which is a part of creating black and oolong teas.
Meijiawu Tea village is seated at the hinterland of West Lake Park and it boasts the most important Dragon tea production basis. Here you are in an original natural environment, just relax your feelings and enjoy the special tea culture, taste the fragrant tea while appreciating the beautiful village scenery. And our guide or Tea Farmer will show you how to pick the leaves, how to fry the leaves and how to drink the best tea in China.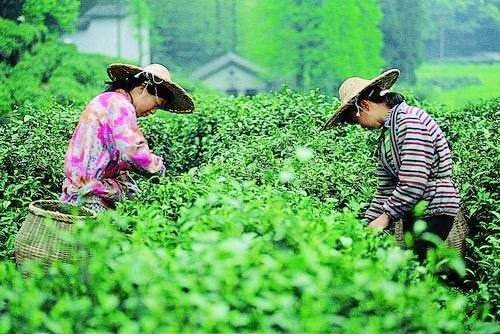 After tea testing, move to Bamboo lined path at Yunqi: The Bamboo-Lined Path at Yunqi (云栖竹径) is 20 km from West Lake and is not far from the Pagoda of Six Harmonies. Featuring a sea of bamboo, it is a sight to behold. It ranks first among the "New Ten Scenes of West Lake." "Yunqi" means " lingering clouds". Legend has it that in an ancient time, some auspiciously colorful clouds swirled around the nearby Colorful Clouds Hill and lingered on, hence the name.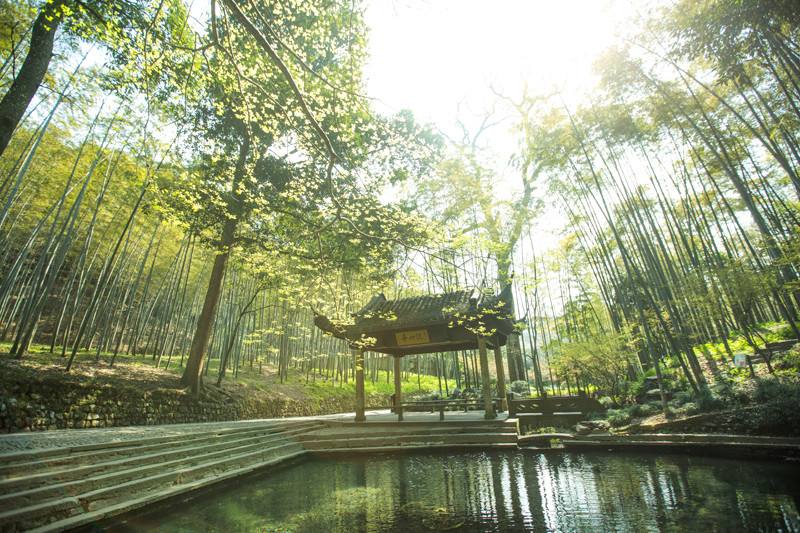 The last stop is The Hangzhou Qianjiang CBD, located in the southeast side of downtown Hangzhou, next to the Qiantang River. It is 4.5 km away from the West Lake Scenic Spot. The central area of the Hangzhou CBD (total area 3.29 km2) will serve as Hangzhou's future business, political and cultural center. Overall development plans include 650m2 of Grade-A offices, hotels, shopping malls and luxury residences. This place will give you a different impression about Hangzhou and show you the future of Hangzhou.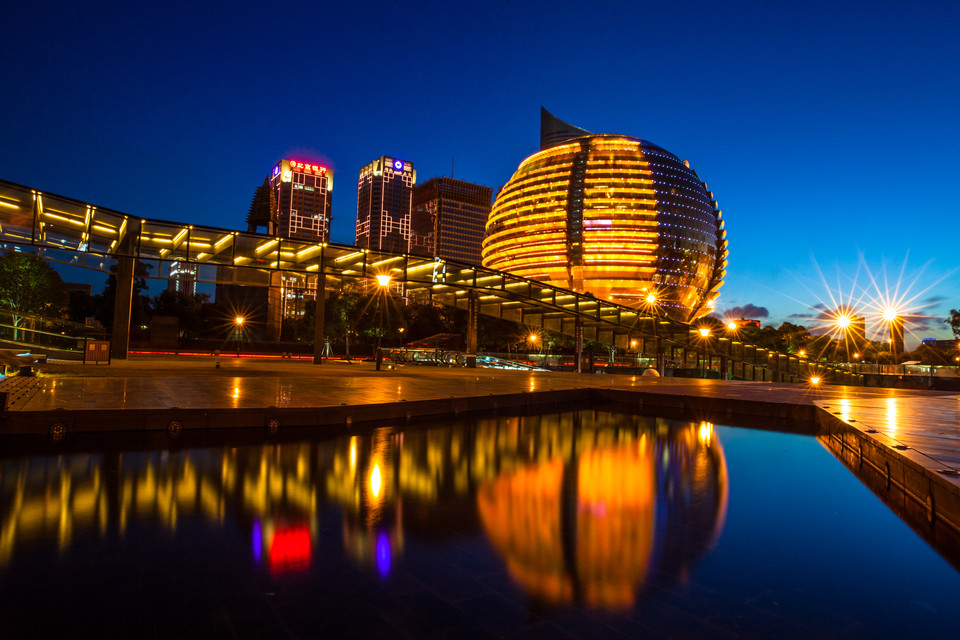 After the tour, our tour guide and driver will drive you back to your hotel in Hangzhou or the hangzhou train station and your tour ends.
This Hangzhou Private Tour has been populer with our many clients: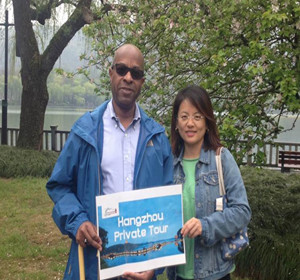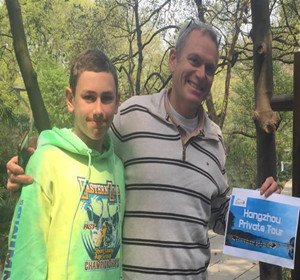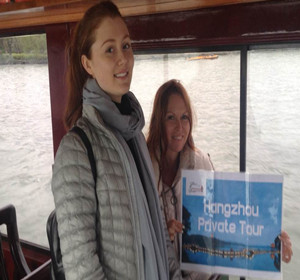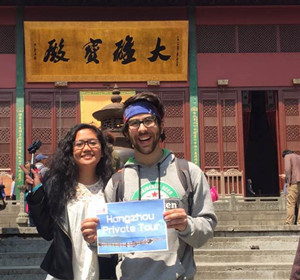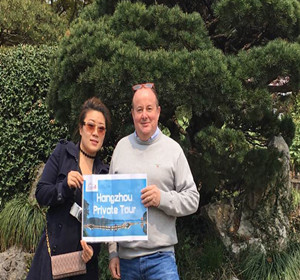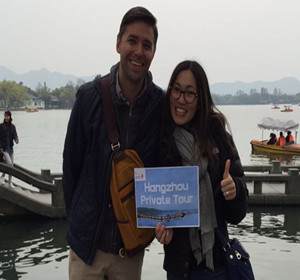 Price Per Person in US Dollars