Summary
Itinerary Highlights
Day 1 Shanghai: Shanghai Arrival
Day 2 Shanghai: Shanghai Museum,Nanjing Road, The Bund, Jinmao Tower, Boat Cruise On the Huangpu River
Day 3 Hangzhou: Shanghai to Hangzhou By Train, The hangzhou Westlake(including the boat cruise), Flower Harbor Park, Meijiawu Tea Plantation
Day 4 Hangzhou: Lingyin Temple, Bamboo lined path at Yunqi, Six Harmonies Pagoda, Qinghefang Street, Hangzhou to Suzhou By train
Day 5 Suzhou: Cruising on the Grand Canal, Lingering Garden, No.1 Silk Market
Day 6 Suzhou: Tongli Water Town
Day 7 Nanjing: Suzhou to Nanjing By Train, Sun Yat-Sen Mausoleum, Zhonghua Gate, Confucius Temple, Qinhuai River(Boat Cruise)
Day 8 Nanjing: Nanjing to Shanghai By High-Speed Train
Day 1. Shanghai Arrival
Place&Transport: Shanghai
Today's Activities: Pick you up at the exit of Shanghai international airport
Accommondation: Four Stars or Five Stars Hotel(Can be customized) in Shanghai
Meal: N/A
Upon your arrival in Shanghai, our local Shanghai tour guide will greet you at the exit of Shanghai Hongqiao international airport, you will find a welcome signage "Shanghai Private Tour" and escorted you to your hotel directly, our guide will help you to check-in.
The rest of the day is free on your own to recover the jetlage.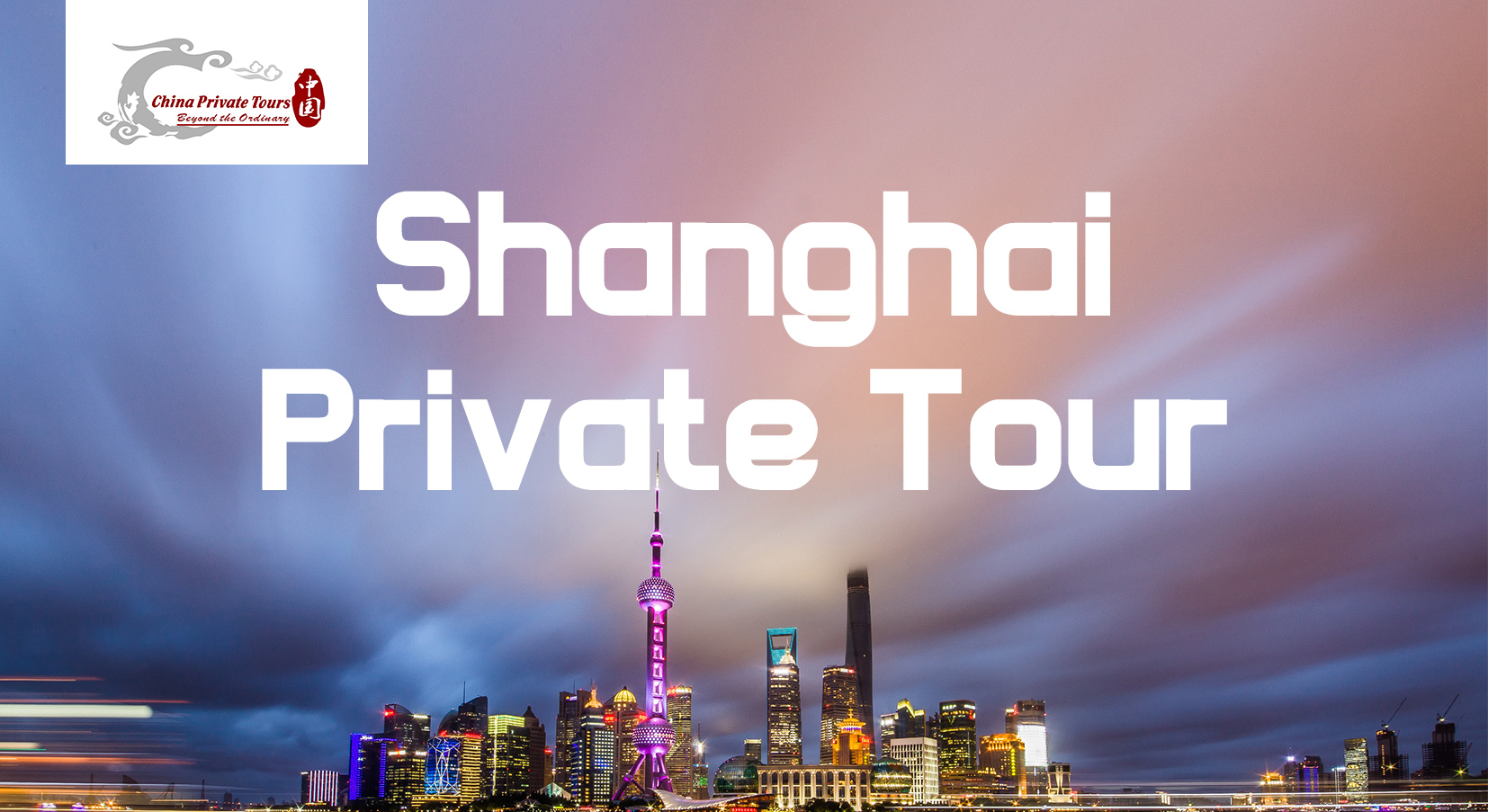 Our Shanghai Pick up Sign" Shanghai Private Tour"
The rest of the day will be on your own to adjust your jet lag.
Day 2. Shanghai
Place&Transport: Shanghai
Today's Activities: Shanghai Museum, Nanjing Road, The Bund, Jinmao Tower, Boat Cruise On the Huangpu River
Accommondation: Four Stars or Five Stars Hotel(Can be customized) in Shanghai
Meal: B,L
Firstly, you will visit Shanghai Museum, which is a museum of ancient Chinese art, situated on the People's Square in the Huangpu District of Shanghai, China. The museum was founded in 1952 and was first open to the public in the former Shanghai Racecourse club house, now at 325 West Nanjing Road, it was rebuilt at its current location in 1996, it is considered one of China's first world-class modern museums. The museum has a collection of over 120,000 pieces, including bronze, ceramics, calligraphy, furniture, jades, ancient coins, paintings, seals, sculptures, minority art and foreign art.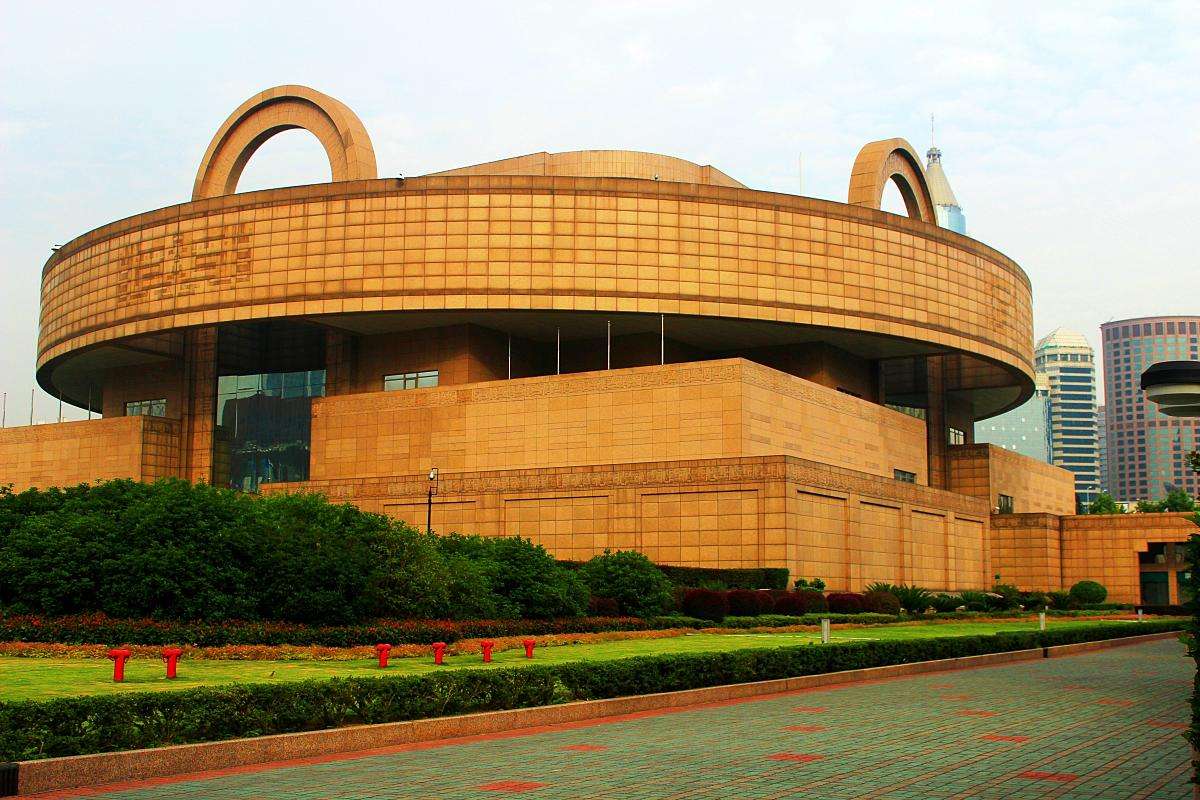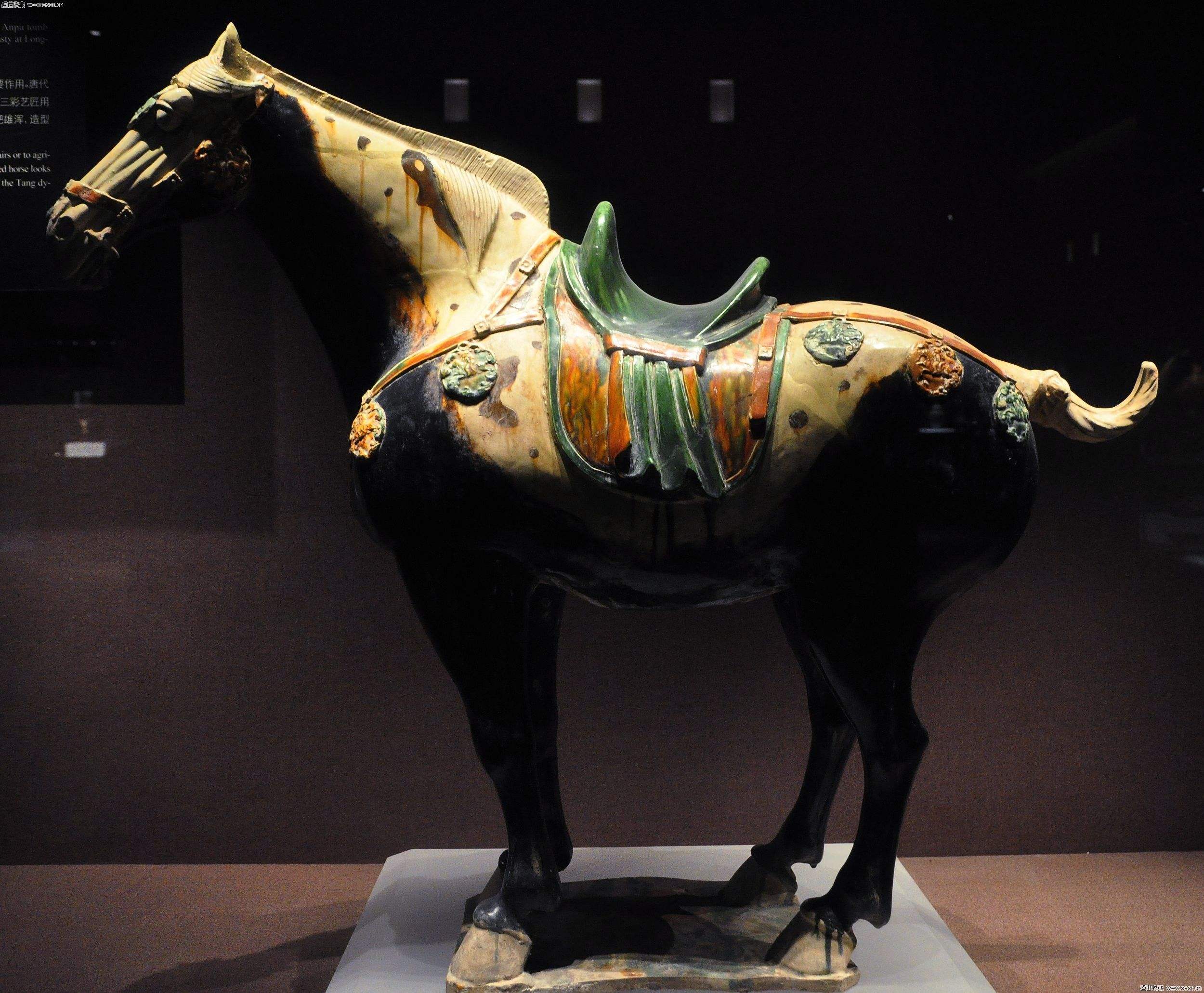 Then proceed to visit the "Pedestrians only" Nanjing Road, a walking bustling street that is always packed with people waching other people. When people mention Shanghai's Nanjing Road, they're probably talking about East Nanjing Road, a pedestrian shopping street running for blocks between the northeast corner of People's Square and the Bund. Nanjing Road, 5.5 km in full length, enjoys the reputation as China No. 1 commercial center. It was the earliest commercial street in Shanghai since the city opened to the outside world.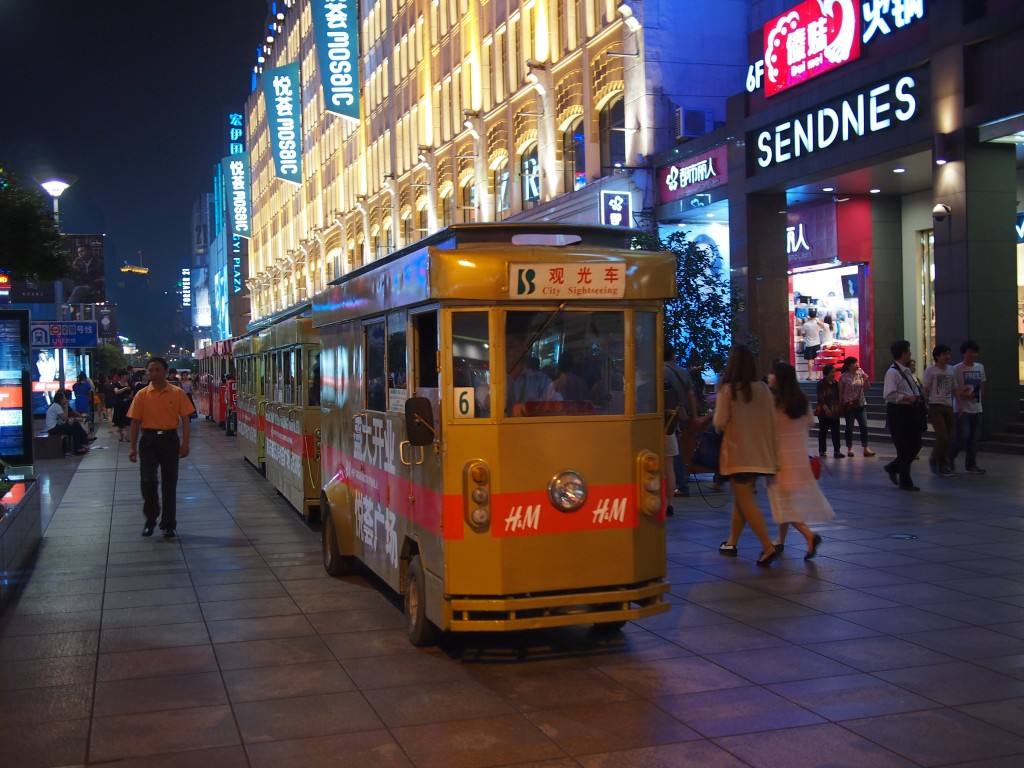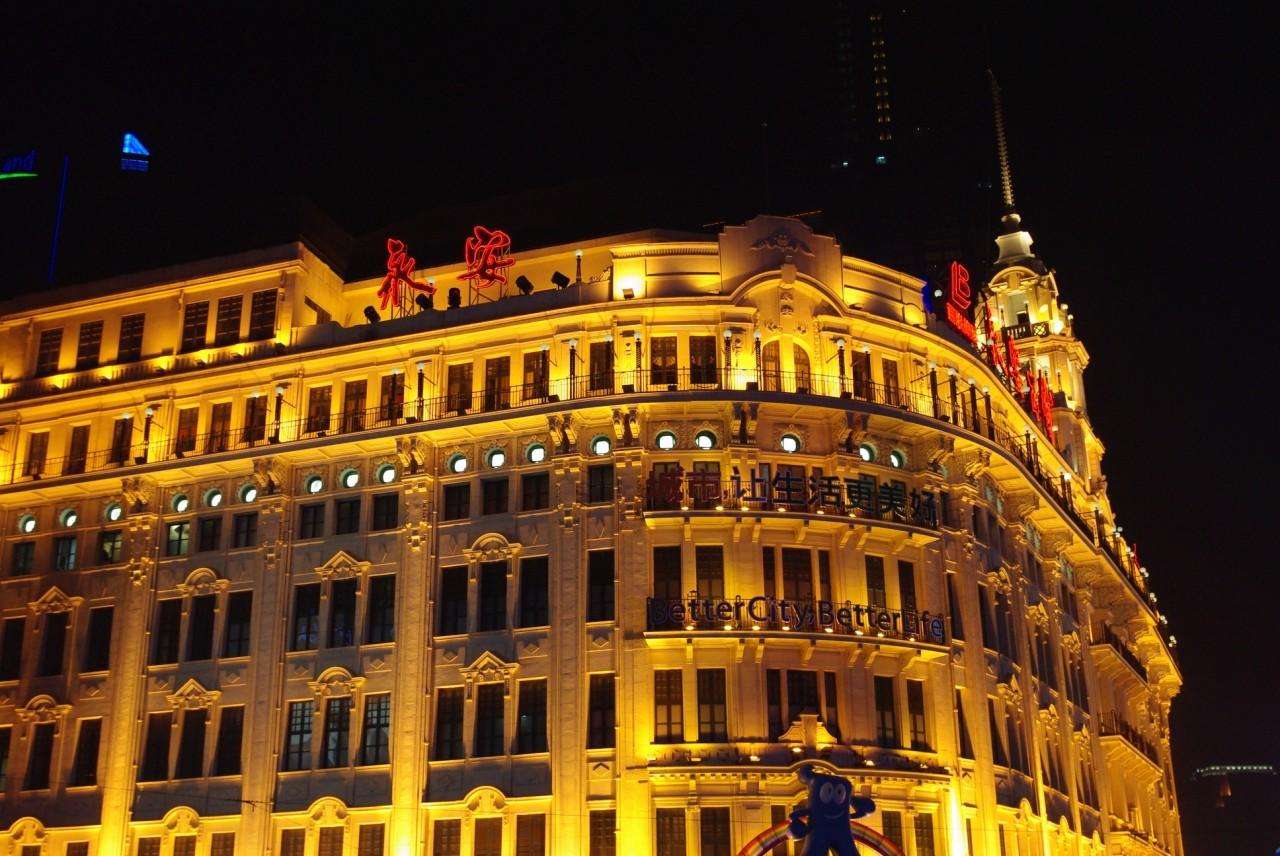 After that move on to The Bund, the Bund is a waterfront area in central Shanghai. The area is in the eastern part of Huangpu District centers on a section of Zhongshan Road ,which runs along the western bank of the Huangpu River, facing the high, modern skyscrapers of Pudong,Traditionally, the Bund begins at Yan'an Road in the south and ends at Waibaidu Bridge in the north, The Shanghai Bund on which you can embrace the best cityscape, feast on the rich architectural fashions ( Gothic, Baroque, Rome, Renaissance, Classic and Mixed Eastern and Western style, etc.)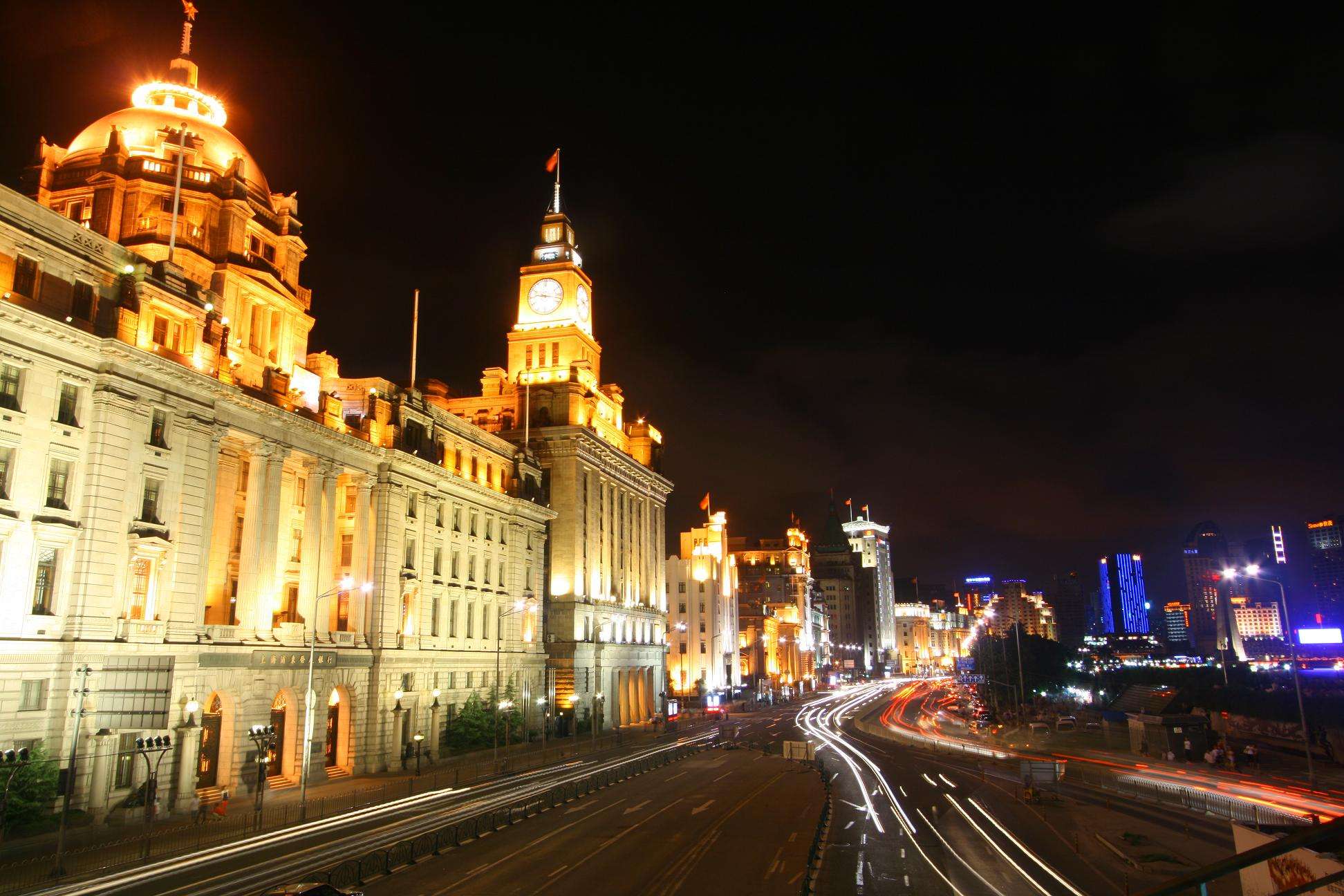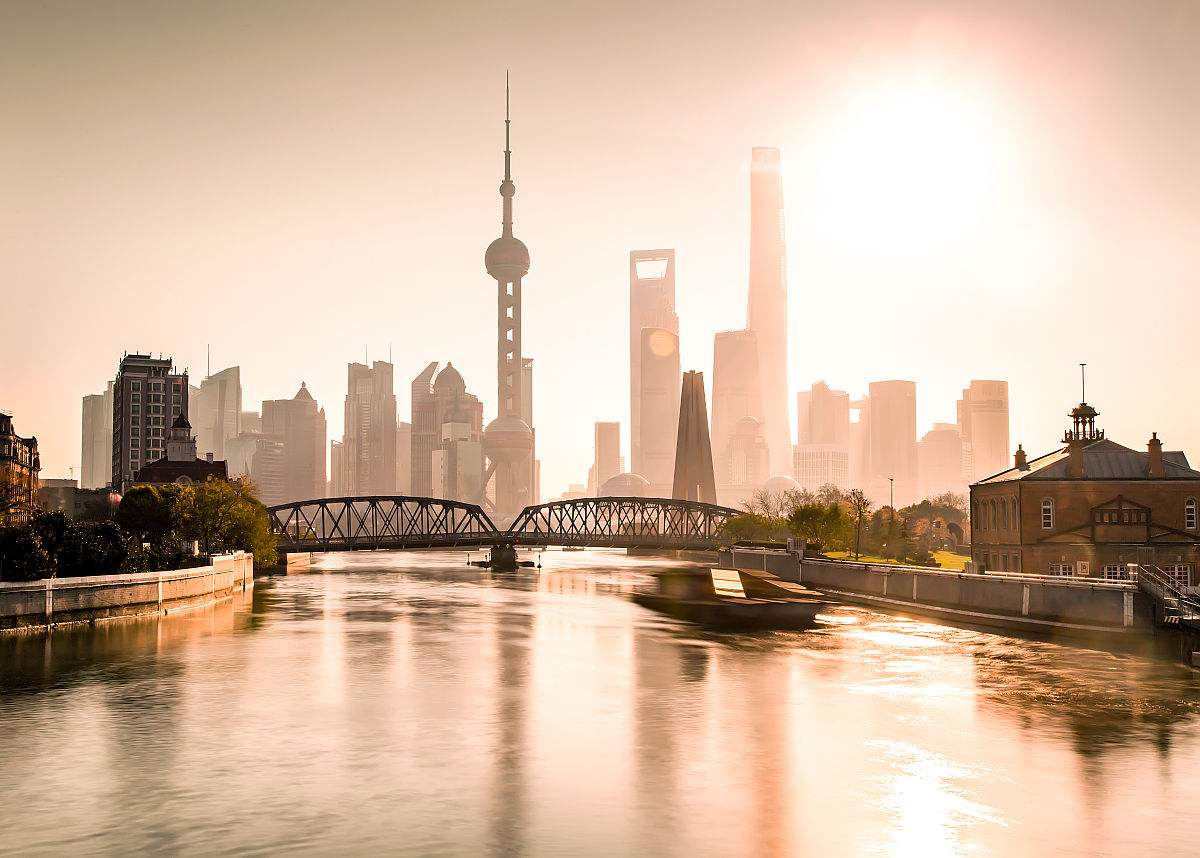 You will have lunch at local restaurant, where you can enjoy some authentic Shanghai food.
After lunch, drive you to the Lujiazui and visit the famous Jinmao Tower to have an eye-bird's view of Shanghai city. Jin Mao Tower is located in the center of Lujiazui Finance and Trade Zone in Pudong.The 88-stories Jin Mao Tower was completed in 1999. It is 420.5 meters (almost 1,380 feet) tall and covers an area of 2.3 hectares (5.68 acres). The architect, Adrian D. Smith, of this skyscraper ingeniously combined the elements of traditional Chinese culture with the newest architectural styles of the time, which makes it one of the best-constructed buildings in China.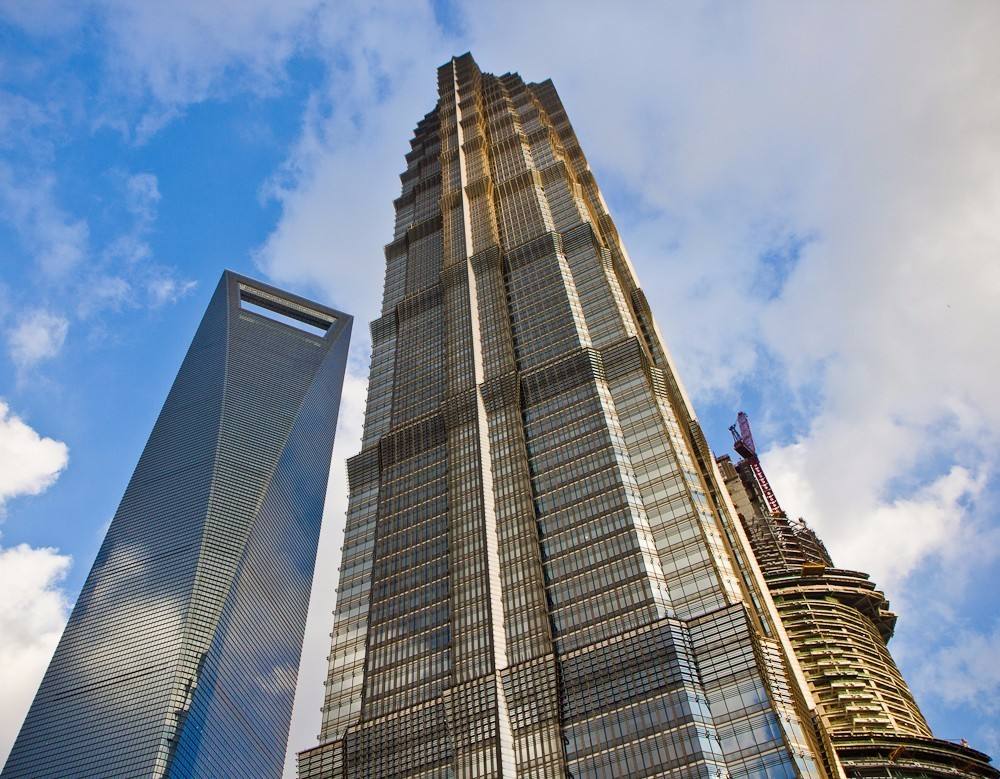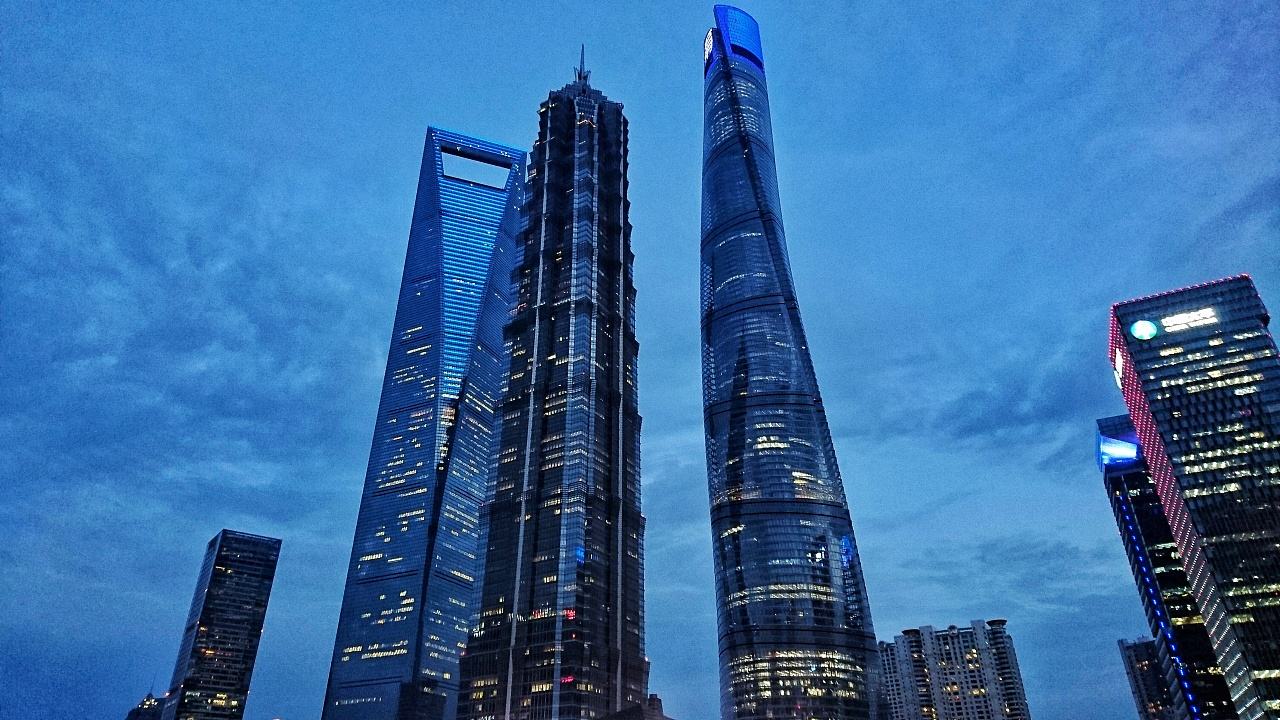 Finally, you will take a boat cruise along the Huangpu River, which is the mother river of Shanghai.When you come to Shanghai, do not miss this cruise. After the tour, you will be taken back to your hotel.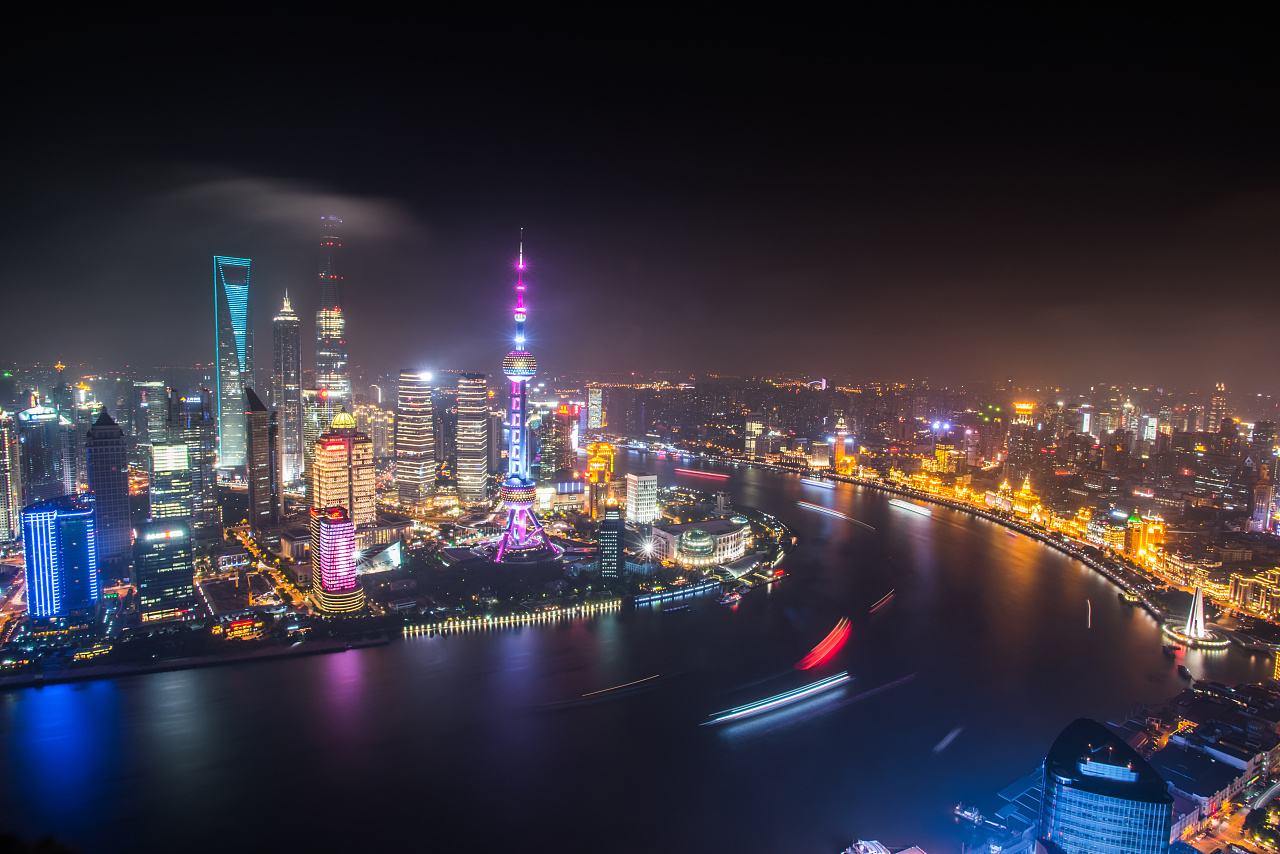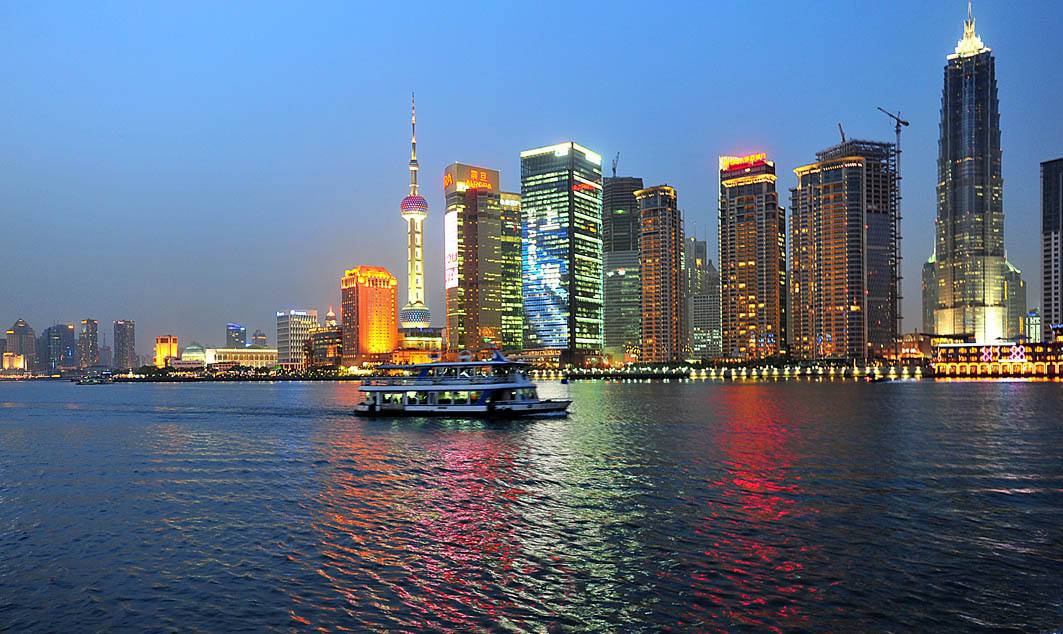 Day 3 Hangzhou
Place&Transport: Shanghai
Today's Activities: Shanghai to Hangzhou By Train, The hangzhou Westlake(including the boat cruise), Flower Harbor Park, Meijiawu Tea Plantation
Accommondation: Four or Five Star Hotel in Hangzhou
Meal: B,L
Today you will take the morning high-speed train from shanghai to hangzhou, upon arrilval our local hangzhou tour guide will pick you up at the Hangzhou train station(Chengzhan) or the Hangzhou East Train Station (Hangzhou Dongzhan) with a welcome sign" China Private Tour", then starts the Hangzhou day tour as below:
First, taking a boat sailing on the picturesque West Lake. This is an enjoyable and relaxing way to appreciate the beautiful scenery with its islands, causeways, temples, pagodas and ornamental planting. Different from appreciating scenery on the bank of West Lake, you'll enjoy the heavenly lake view in another angle, closer and closer. It is not surprised that you'll become a part of this traditional Chinese painting. West Lake has an area of 5.6 square kilometers (2.2 square miles) and is the symbol of Hangzhou which lies on its banks and is a place of tranquility.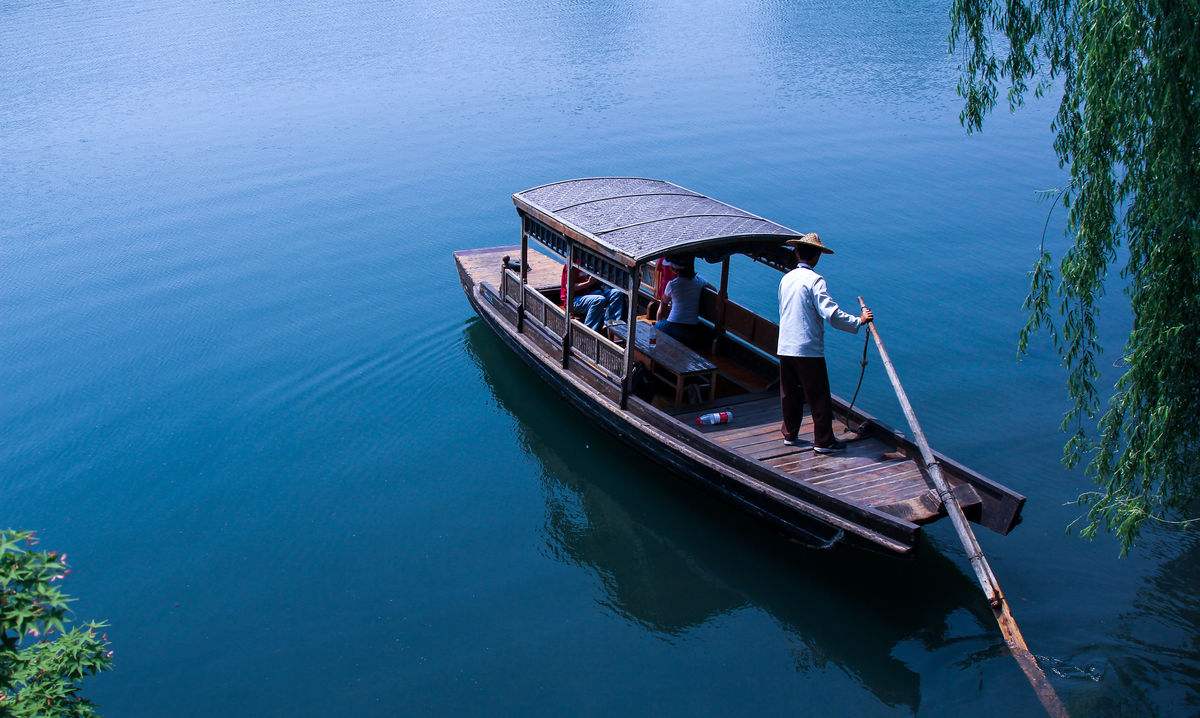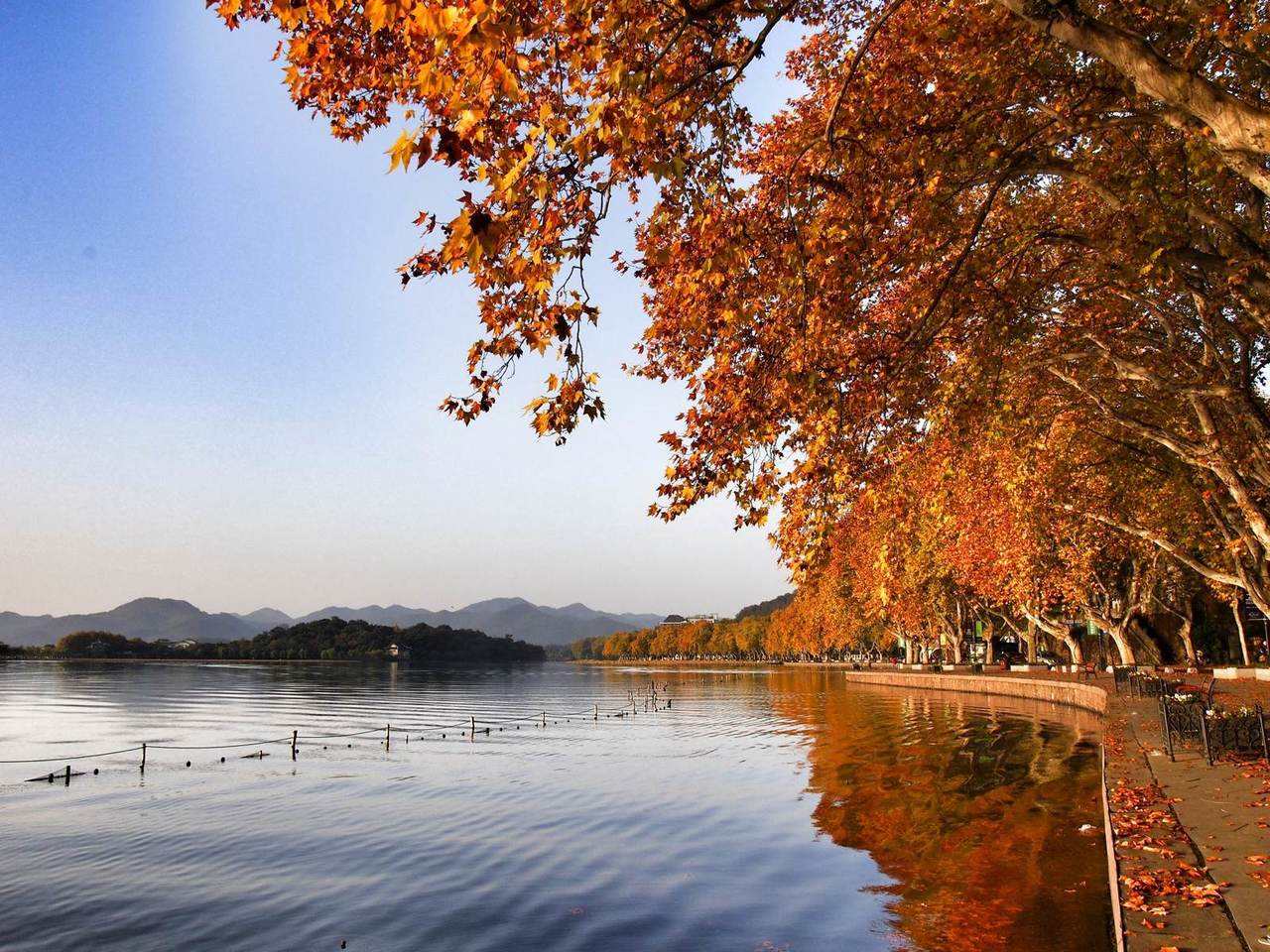 Later, move to the Fish Viewing at the Flower Pond(Huagang Park) , This spot is located at the southern end of Su Causeway. A clean stream flows from Huajia Hill to join West Lake here, and many flowers grow where the fresh water flows in, so it called "Flowery Harbor". This area now has been made into a 22 hectare (54 acre) park with many varieties of trees and flowers, featuring a peony garden and a goldfish pond which is the famous site for viewing fish.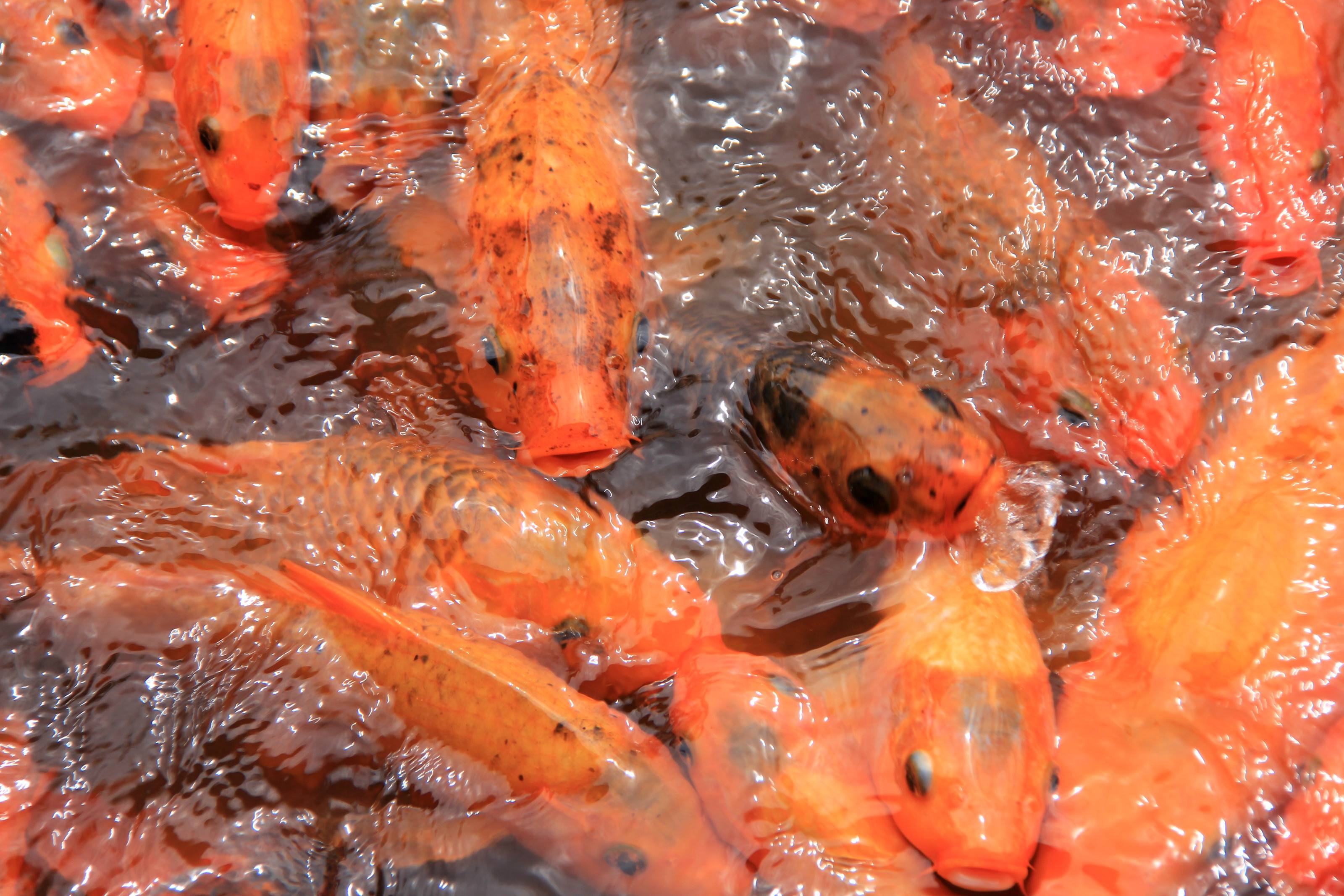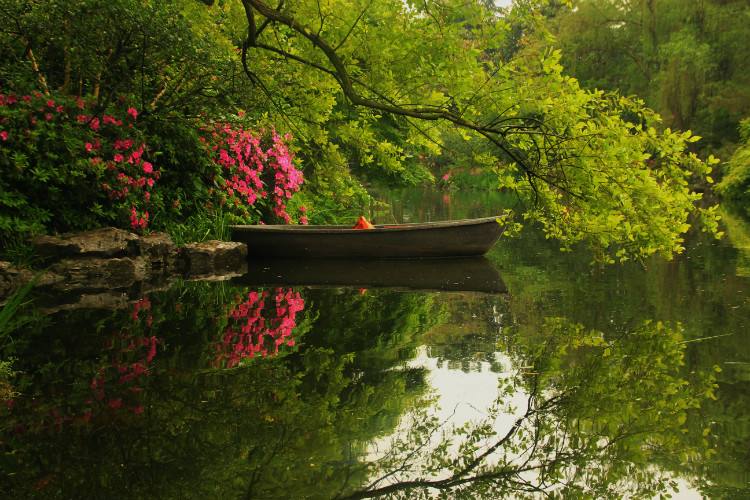 Have your Lunch at the restaurant popular with the local people to stay away from the tourists' meals.( In china, do not go to the tourists's restaurants when you are on a tour. You shold go to the right place to have the meals, then you are in real china ). We give you the meal options as below:
Option 1: Lunch at Local Tea Farmer's House, to know the real life of the local people: And we also can organize tea farmers teach you how to prepare, cook local delicaies if you want to. You can learn how to cook: Beger's Chicken, Westlake carp in vinegar source (Do not be scared, no bones!!! Aha), Lotus root, bamboo shoot...and other many tasty vegetables )
Option 2: At the local restaurants which are popular with local people, such as Grandma's Kitchen, Green Tea Restaurants...And also fancy ones as well, 28 Hubin Road(Top 50 Best in Asia, Jinsha Restaurant in Four Seasons Hotel. We are the local, we are the sources. We know many excellent restaurants even not listed on Lonely Planet and some other travel guides.
After lunch, continue on your tour to visit the Meijiawu Tea Culture Village. Meijiawu Teaplantation has long been well known for its Longjing (Dragon Well) Tea tradition. It is a good place to understand the brilliant past and equally bright future of tea in China. Taking tea dates back to several centuries before the birth of Jesus! In the Han Dynasty (206 BC-220), people considered tea to a medicine for curing ailments. But drinking tea as a social function or leisure or cultural purposes date back to the Tang Dynasty (618-907). Drinking tea in China was quite popular around 760 AD. Meijiawu Village in particular is famous for its history of offering exquisite tea. This beautiful village will make you to feel the pleasure of a perfect cup of tea, our guide will show you how to pick the tea leaves, how to fry the tea leaves and how to drink the tea.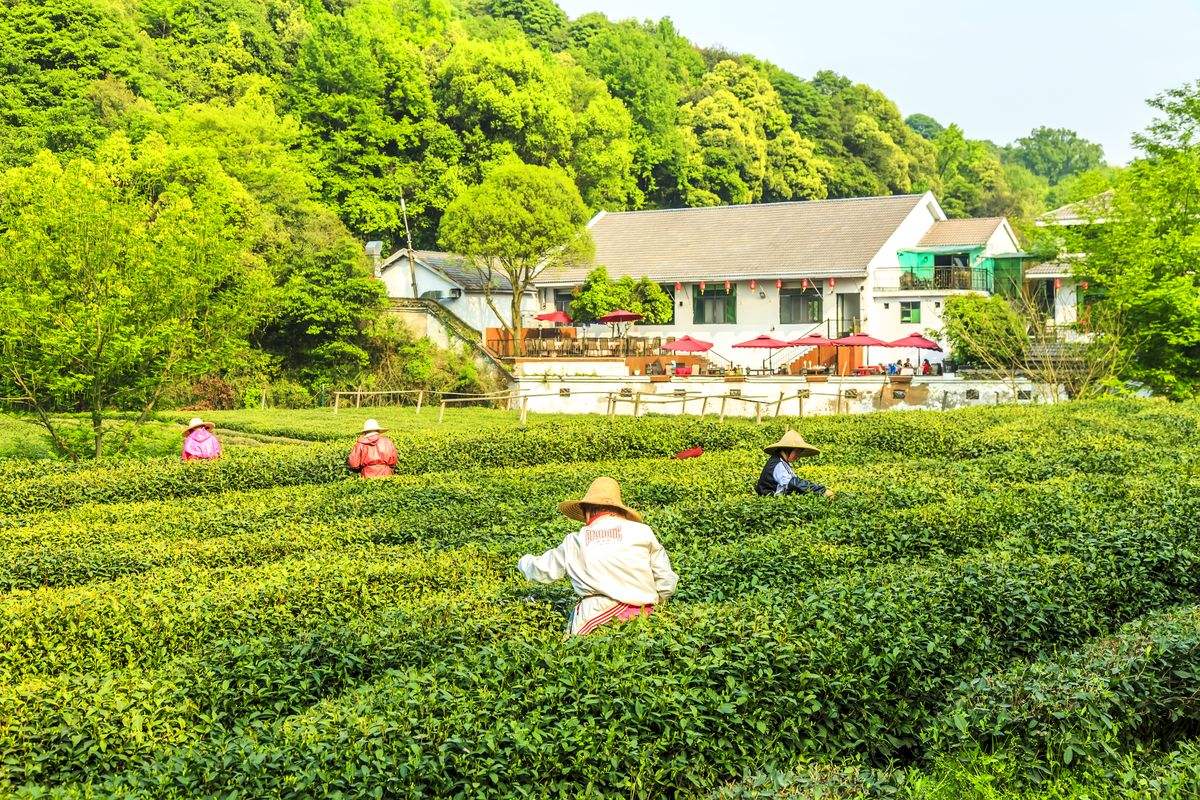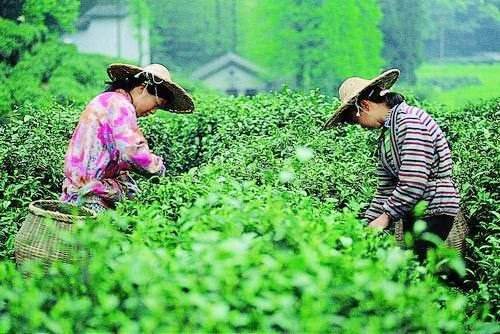 Next, you will visit China National Tea Museum. It is the only one in the country with the tea theme. It has no external walls but is enclosed by vegetation giving the unique impression that the halls and the tea plants inside depend upon each other. Additionally, one hundred distinctive Chinese characters relating to tea are enchased in the road to add color to your trip.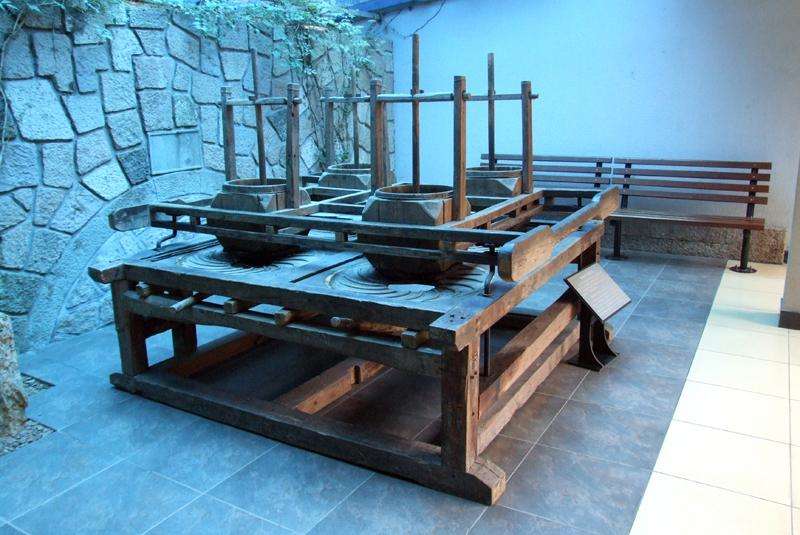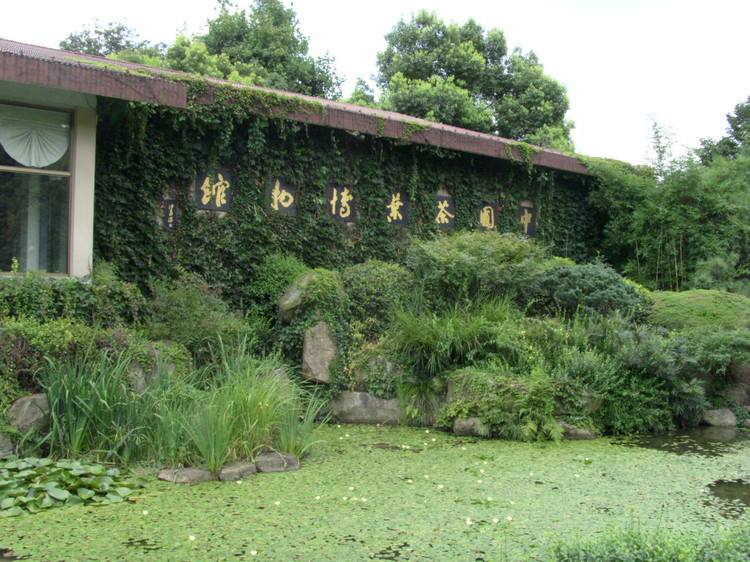 After the tour, you will be taken back to your hotel in Hangzhou.
Day 4 Hangzhou
Place&Transport: Hangzhou
Today's Activities: Lingyin Temple,Bamboo lined path at Yunqi, Six Harmonies Pagoda,Qinghefang Street
Accommondation: Four or Five Star Hotel In Hangzhou
Meal: B,L
After breakfast, the first stop for today is the Lingyin Temple & Peak Flying From Afar: Lingyin temple, commonly translated as "Temple of the Soul's Retreat" is one of the largest and wealthiest temples in China. It was originally founded in 326 AD, but has been rebuilt no less than sixteen times since then. Lingyin Temple is one of the ten most famous ancient Buddhist temples in China. It also houses various Buddhist literature and treasures situated in front of the Temple, and is famous for its more than 470 stone carvings of Buddhist figures, which dated from the 10th to 14th centuries.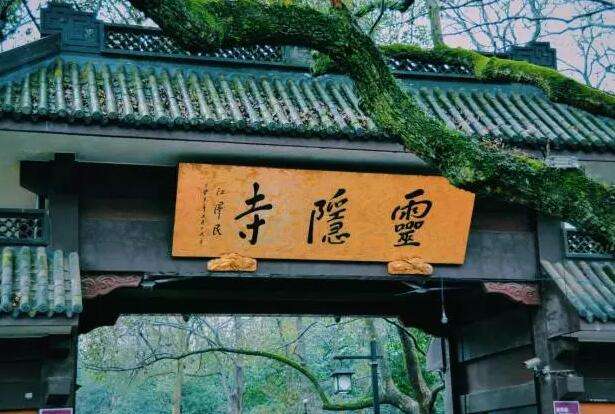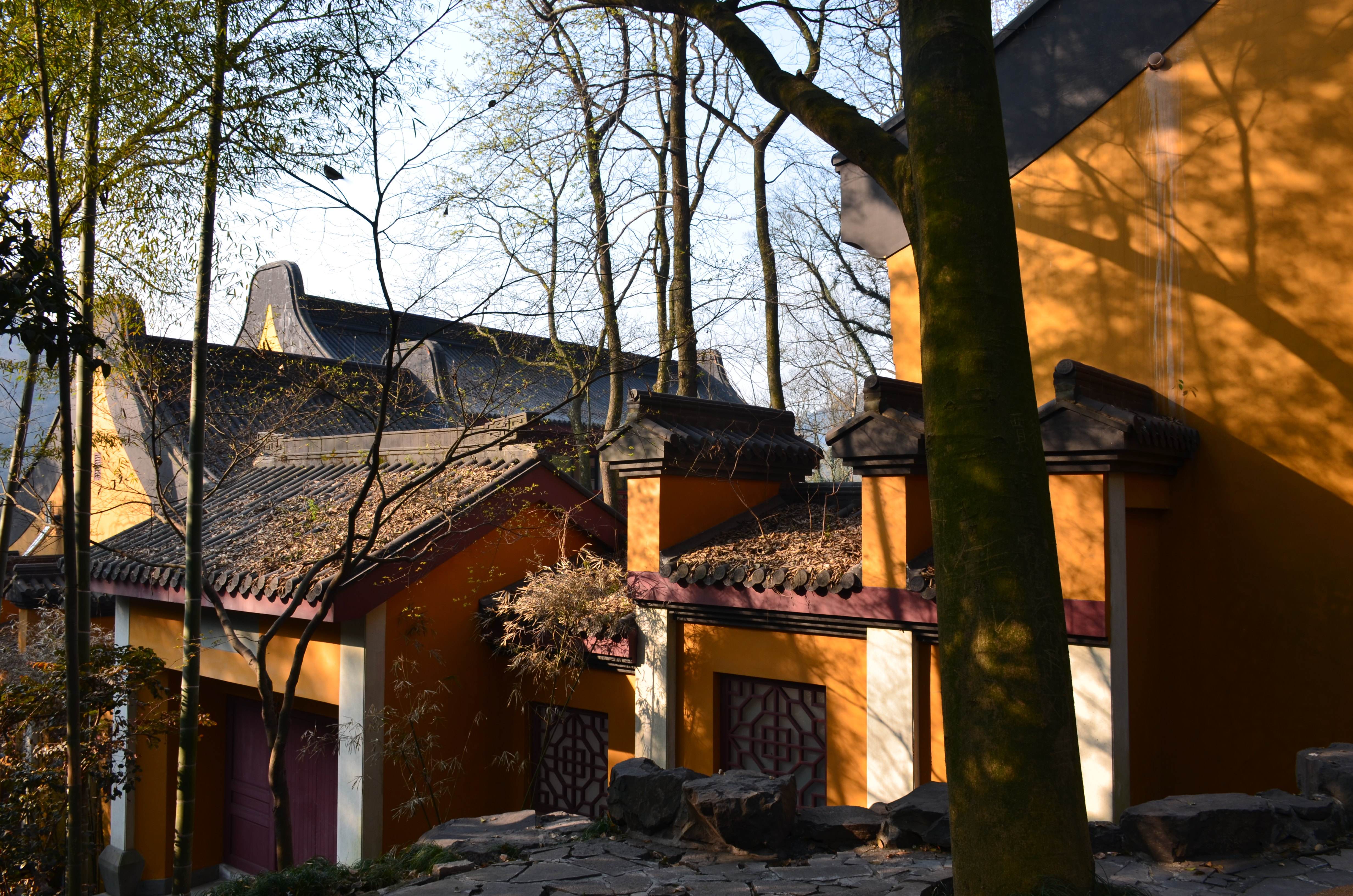 Later, move to Bamboo lined path at Yunqi: The forest is breathtaking. It really makes you realise how insignificant you are when you stand next to the bamboo trees towering way above you. You are surprised at how hard the bamboo actually was - no wonder Asian builders use it as scaffolding! The thing really liked about the bamboo forest is the light - even though the forest was dense, it still seemed really light and crisp, because of the fact the bamboo's all green (not like normal trees where the trunk is dark brown). It gives the forest a totally different vibe, hard to explain but it was just fascinating.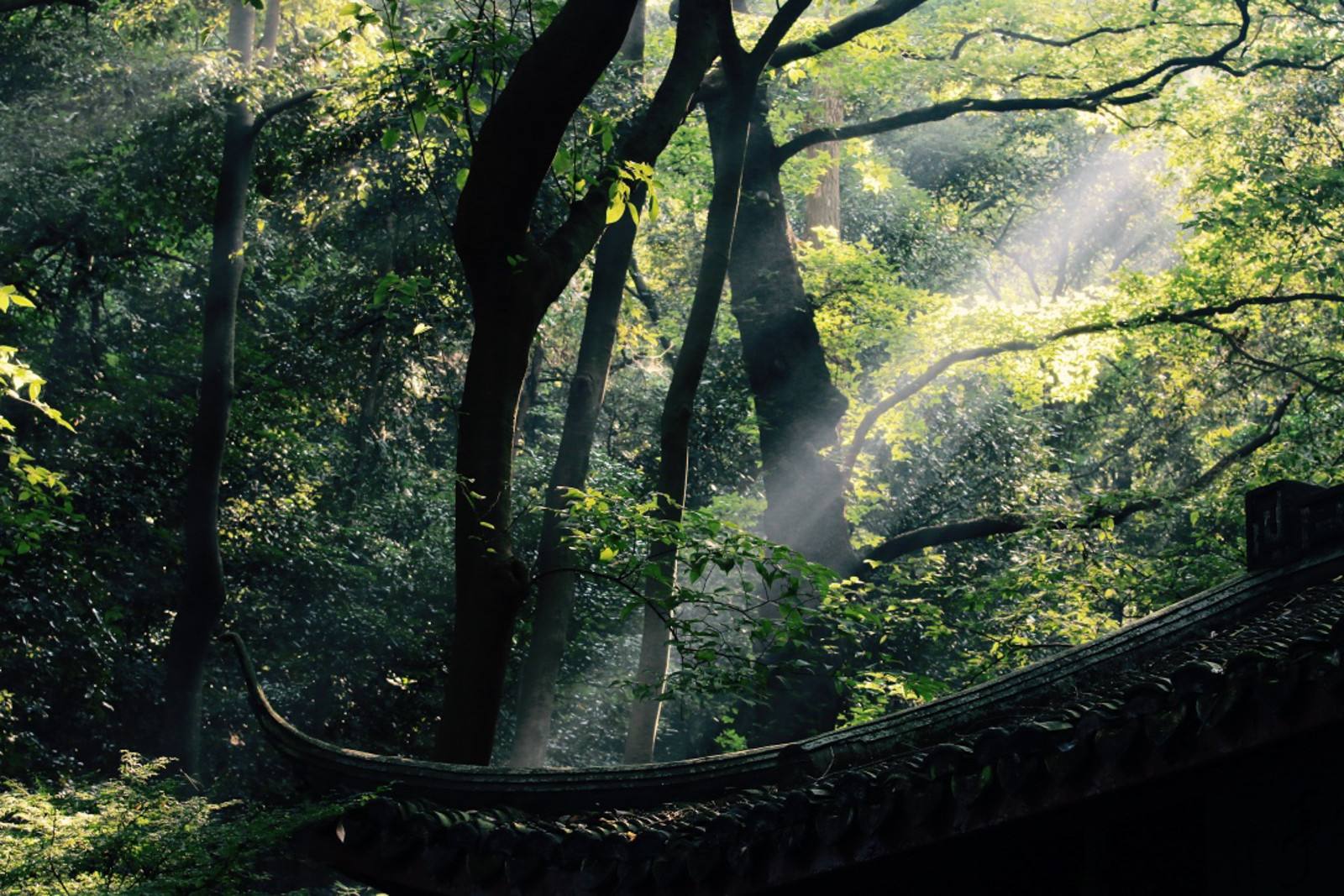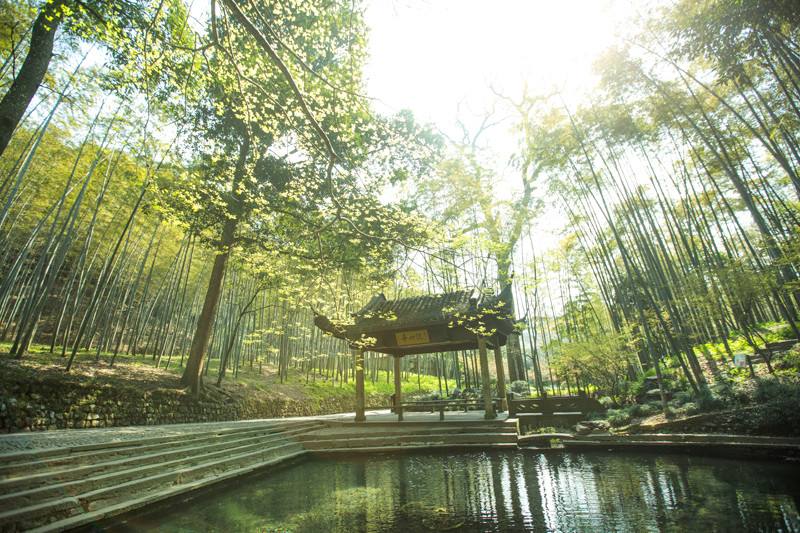 Have your Lunch at the restaurant popular with the local people to stay away from the tourists' meals.(In china, do not go to the tourists's restaurants when you are on a tour. You shold go to the right place to have the meals, then you are in real china )
In the afternoon, you will pay a visit for Six Harmonies Pagoda,which is a representative ancient pavilion-style tower in China, located on Yuelun Mountain to the south of the West Lake and facing Qiantang River. It is one of the three renowned pagodas in Hangzhou, together with another two around the West Lake, Baochu Pagoda and Leifeng Pagoda.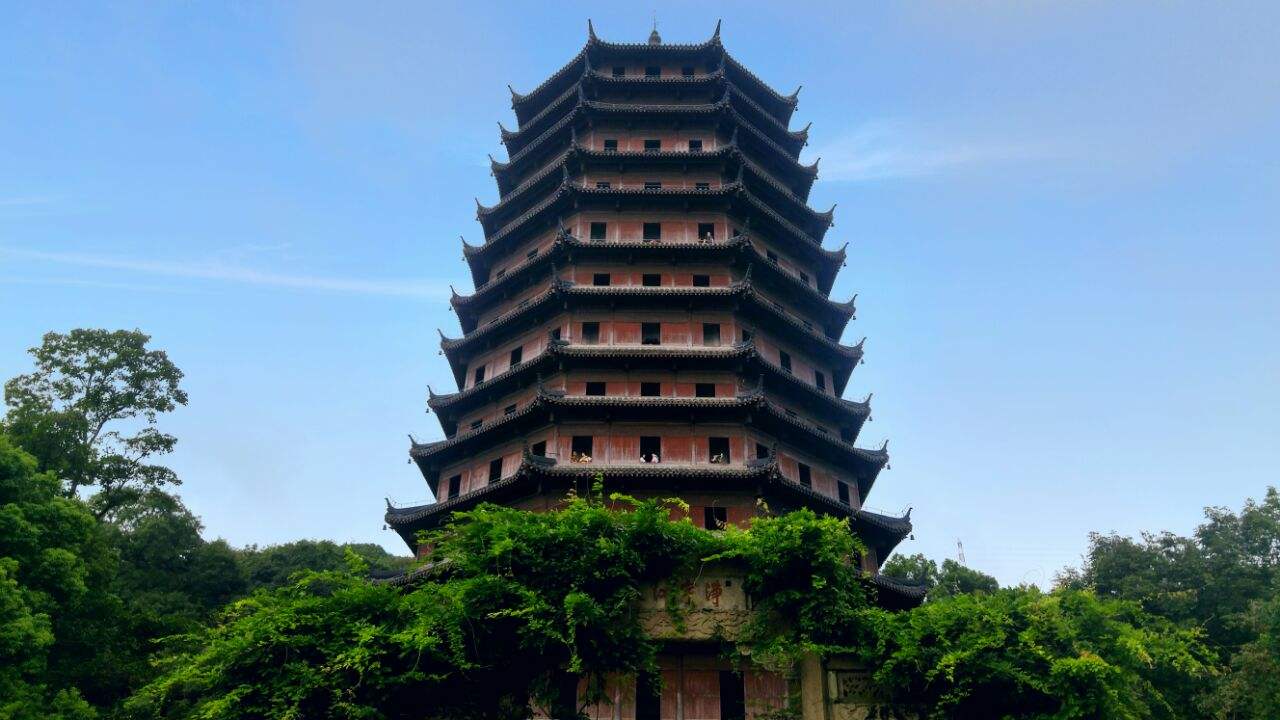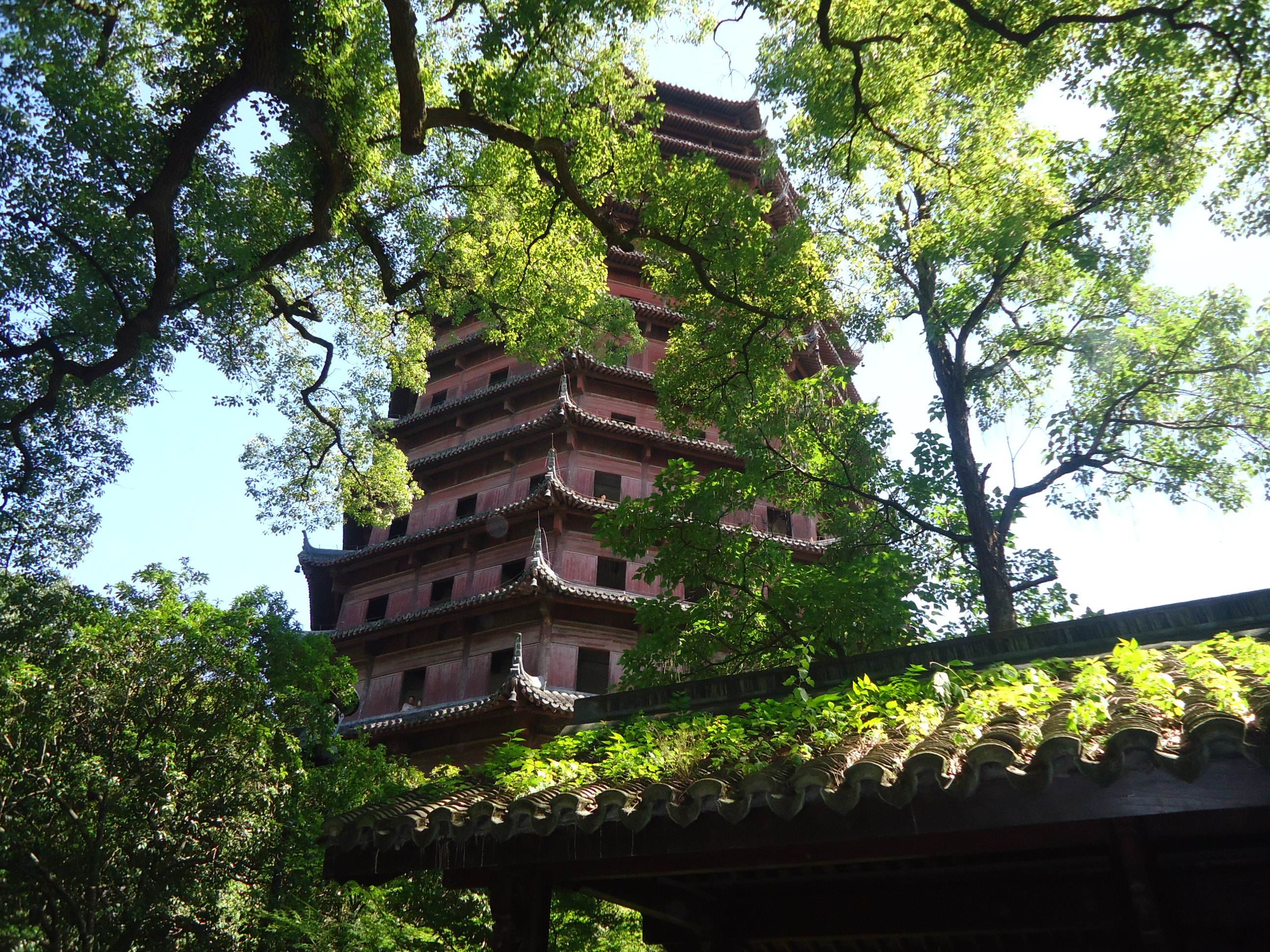 Your last destination is Qinghefang street, is a good place to experience the life of Old Hangzhou, because it is the epitome of historic Hangzhou. A great place for shopping, eating, and sightseeing. You can see the well-preserved old buildings, explore the interesting boutique stores, and choose your favourite souvenirs.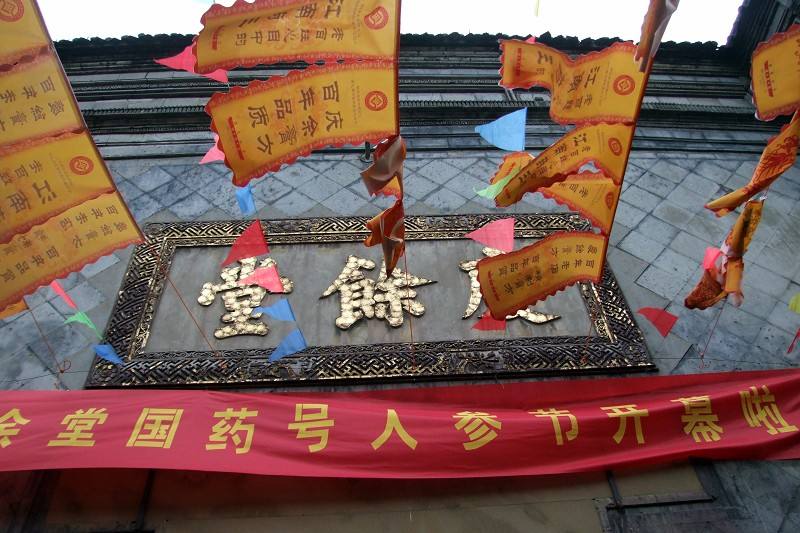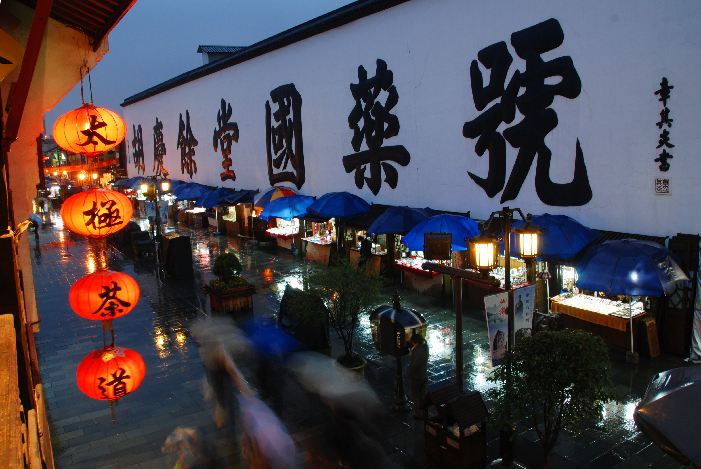 Drive you back to the Hangzhou Train Station, and you will take the high-speed train to Suzhou. Upon arrival in Suzhou. Our Suzhou private tour guide will meet you and transfer you back to your hotel in Suzhou.
Day 5 Suzhou
Place&Transport: Suzhou
Today's Activities: Cruising on the Grand Canal, Lingering Garden, No.1 Silk Market
Accommondation: Four or Five Star Hotel in Suzhou
Meal: B,L
In the morning, our Suzhou local guide will meet your at your hotel lobby.
Your Suzhou tour starts at the Lingering Garden, a UNESCO World Heritage Site and one of the city's finest classical gardens. It has been listed as one of the four most famous national classic gardens together with the humble administrator's garden, the Summer Palace and Mountain Summer Resort in Chengde are called China's four largest gardens. Landscape architectural space processing is very exquisite, using a variety of artistic techniques, built a unique space system, becoming one of the world civilization examples of architectural space art processing. Wander through the trails and portals of this delicately-planned garden that carefully combines traditional Chinese architecture with natural beauty.A good place to let your mind and body rest.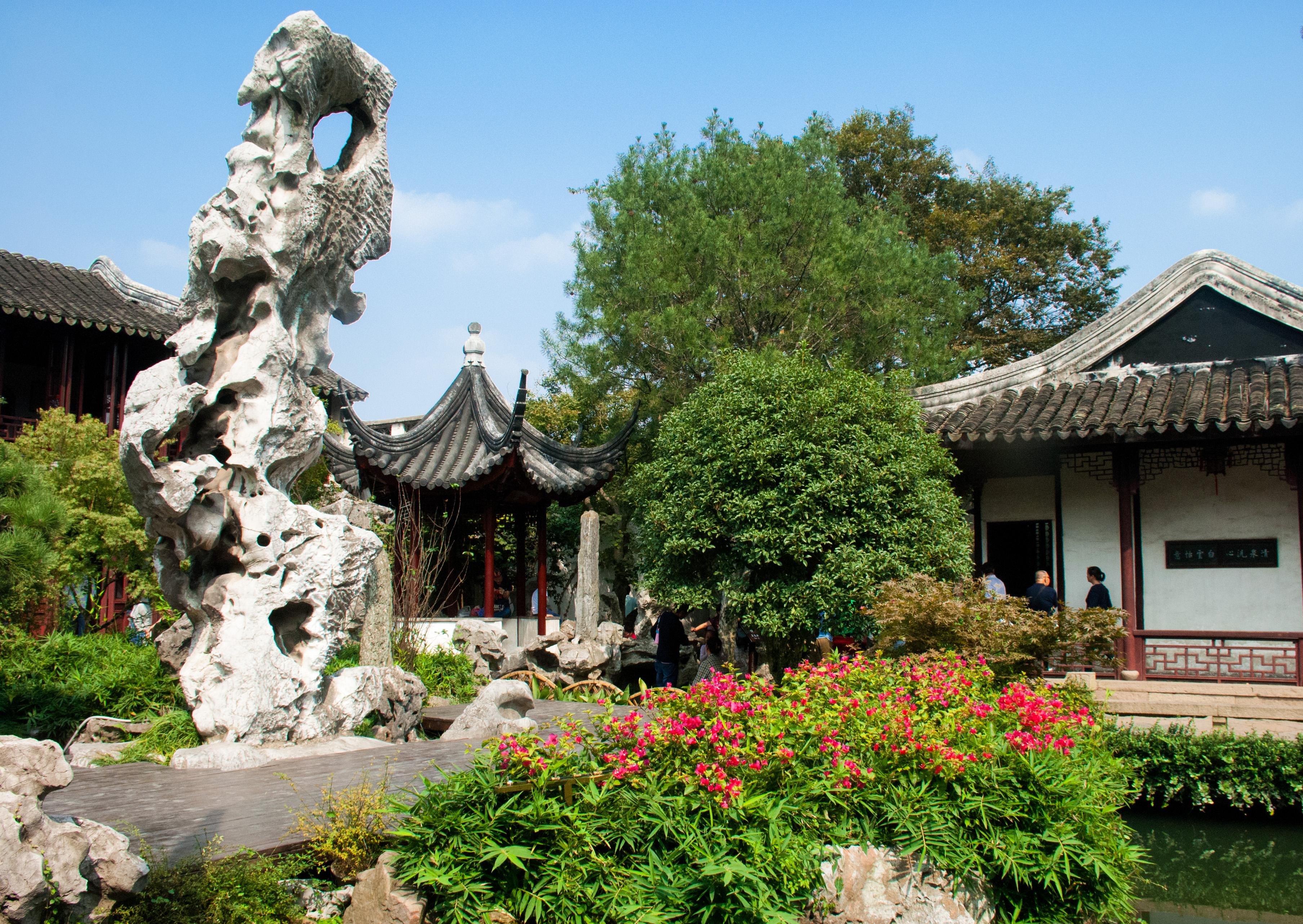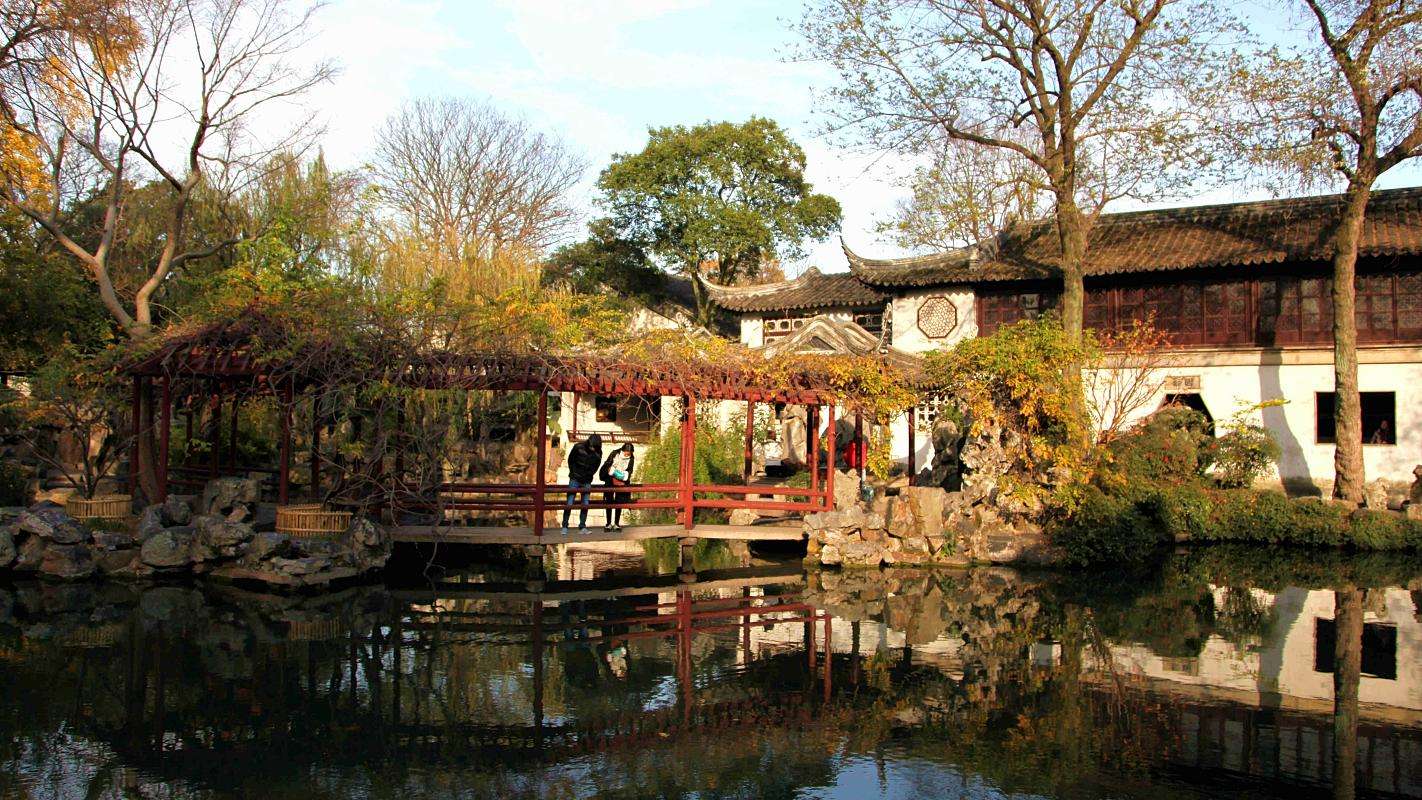 After that, take a leisure walk along the Grand Canal, get close to real life of locals. Dancing or singing on the public parks or just have a comfortable talk with locals, know the local culture and history from our local tour guide.
Then go to take a Boat Ride on Grand Canal (also known as the Beijing-Hangzhou Grand Canal), a UNESCO World Heritage Site, is the longest canal or artificial river in the world and a famous tourist destination. Starting at Beijing, it passes through Tianjin and the provinces of Hebei, Shandong, Jiangsu and Zhejiang to the city of Hangzhou, linking the Yellow River and Yangtze River. The canal is a communication artery connecting north and south China, it is the oldest and longest artificial waterway in the world. The Grand Canal Suzhou Section refers to the part from Wuqi Bridge (the border of Suzhou and Wuxi) to Yazi Ba (the border of Suzhou and Zhejiang Province), which covers around 82.35 km. Suzhou Section is the essential part undertaking freight transport on the canal.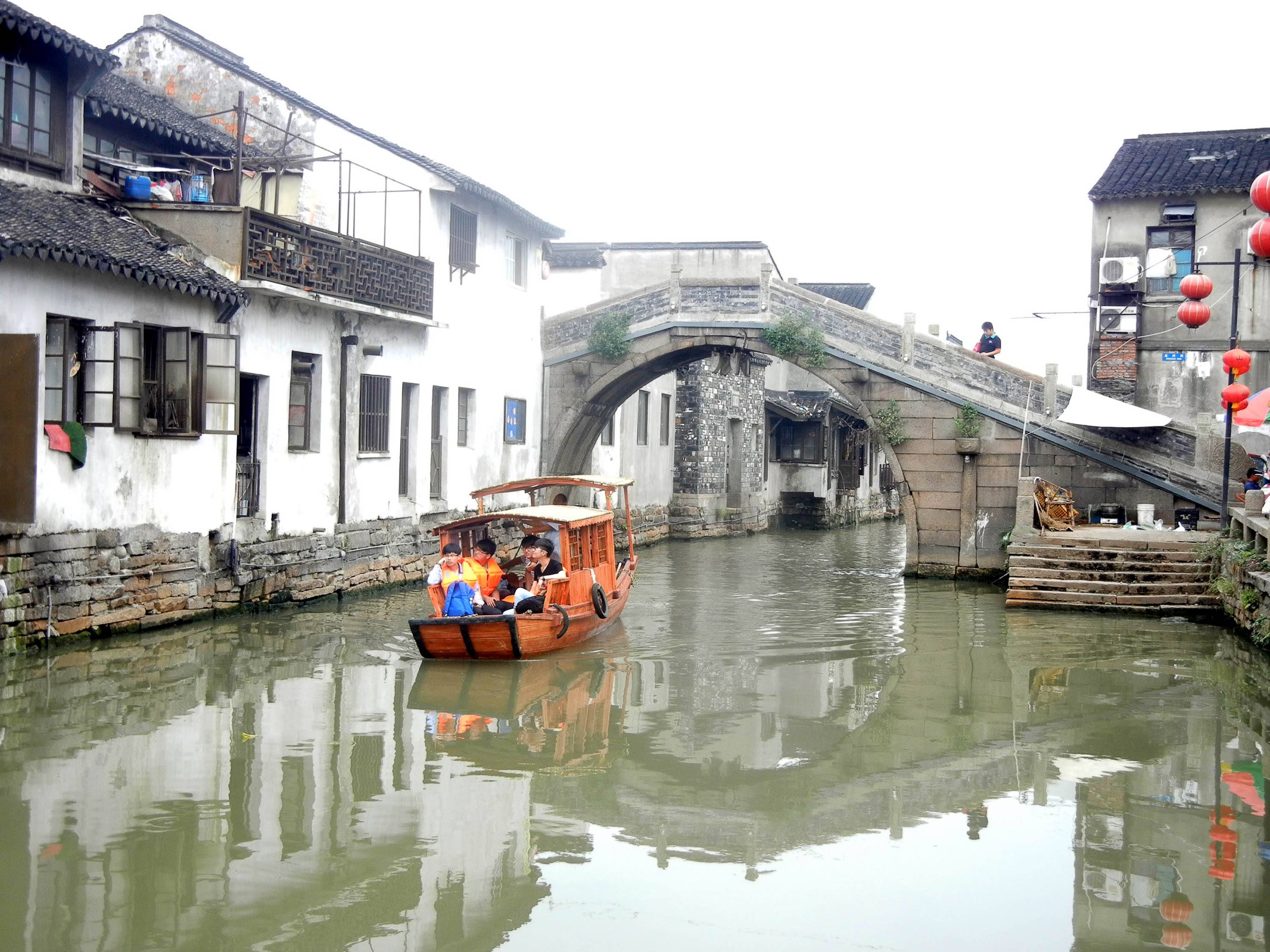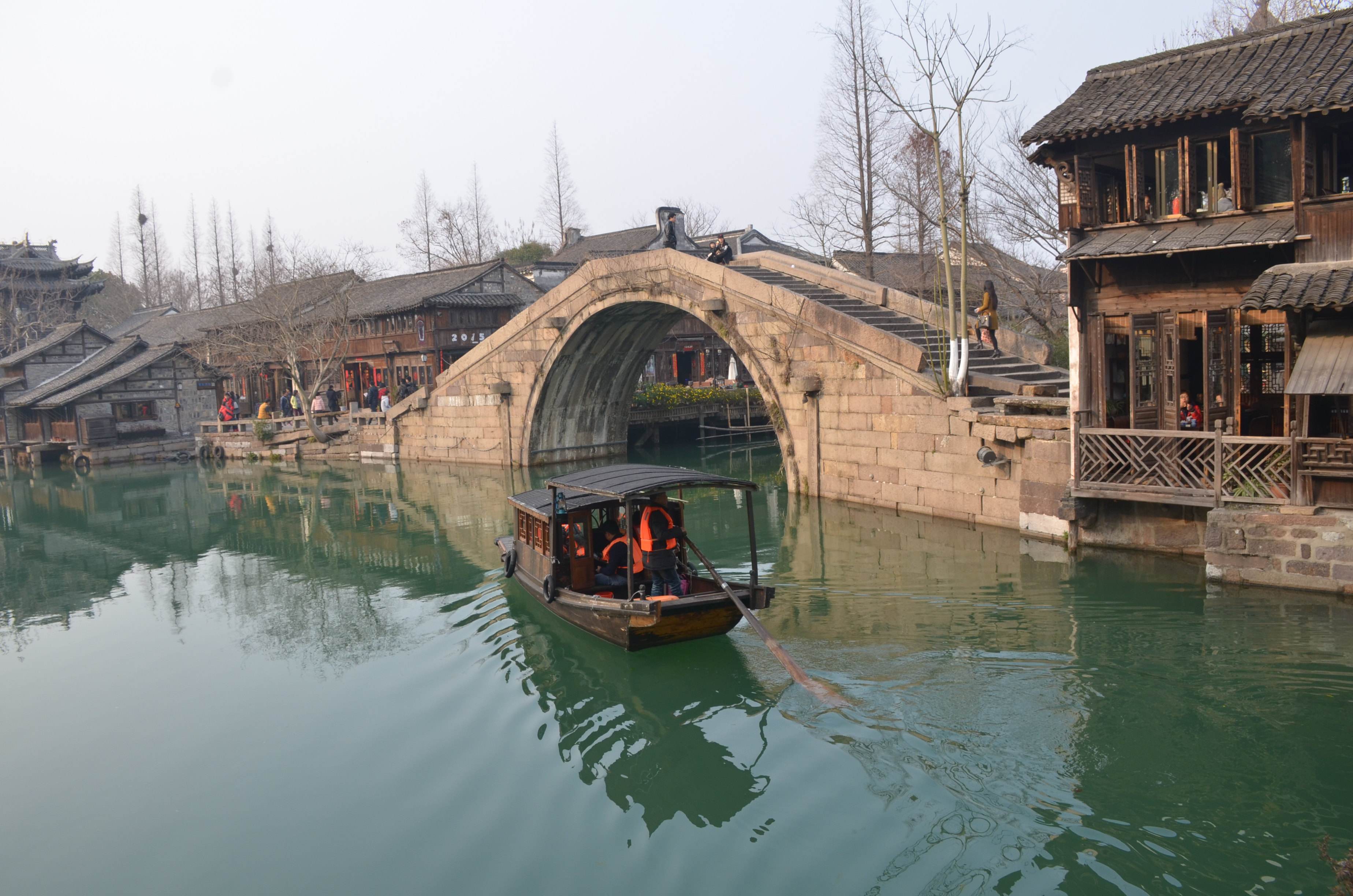 Enjoy lunch at a local Chinese restaurant with authentic Suzhou food.
The last stop is Suzhou No. 1 Silk Mill has a long and rich history of silk culture, including mulberry tree and silk worm cultivation and turning raw silk into beautiful fabric. Suzhou's climate and soil are perfect for silk production, and the city has been a center of China's silk trade for many centuries. The Suzhou No. 1 Silk Mill has been a proud steward of this heritage for over 80 years. It's more like a museum which shows you how the silk is made from cocoons from the beginning and the whole silk process. Not to be missed.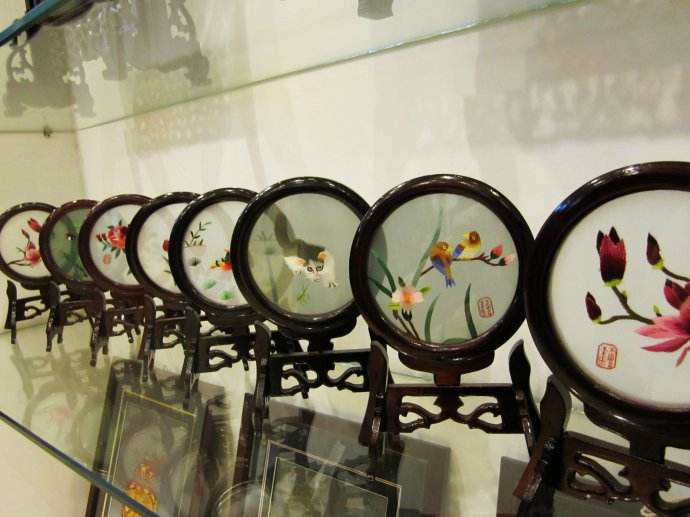 After the tour, you will be taken back to your hotel in Suzhou.
Day 6 Suzhou
Place&Transport: Suzhou
Today's Activities: Tongli Water Town
Accommondation: Four Stars or Five Stars Hotel in Suzhou
Meal: B,L
After breakfast, you will be transferred to Tongli Water Town, it takes around 50 minutes for one way. And your day tour in Tongli Water Town includes the following attractions.
Residential House: Tongli Water Town deserves its name of a "museum of ancient architectures" as there are many homes and temples dating from the Ming and Qing Dynasties. Designed along the riverside and embellished with carved windows, porcelain furniture, figured clay bricks, flying eaves, dapper gardens and tiny stairs leading all the way down to the water, these complexes named Tongli Water Town could be a shining pearl among the water townships south of Yangtze.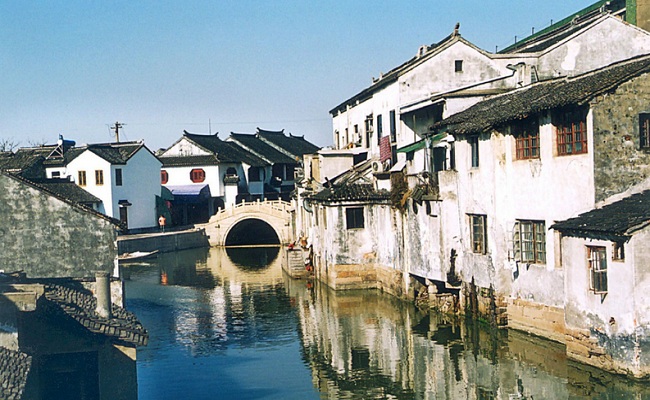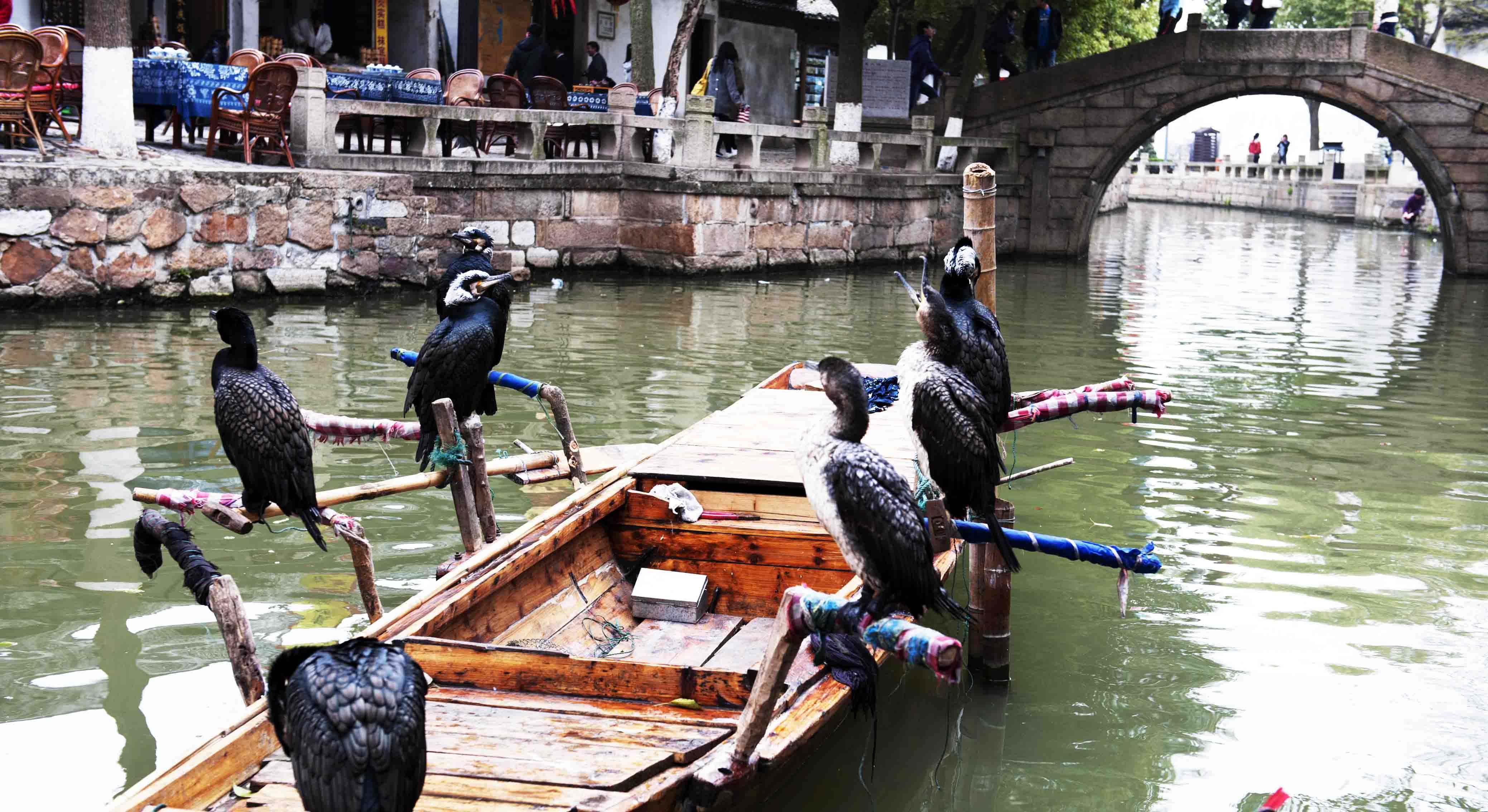 Retreat and Reflection (Tuisi) Garden: designed by the retired official Ren Lansheng throughout 1885 and 1887, is that the most spectacular in Tongli Water Town. Its name, Tuisi, suggests being meditative upon the previous faults when away from officialdom. The ingenious style for Tuisi Garden conforms to the native landforms and conditions and covers 700 square meters. Compact and harmonious, the garden is made from two parts. The garden within the east has verandas, ponds, waterside pavilions, Marble Boats, halls, kiosks, rockeries and bridges. In conjunction with flourishing trees and colorful flowers the garden greets guests with its beauty and charm regardless of the season. The residential area to the west consists of an outer house and inner house together with the tea hall, the sedan hall, 2 buildings forming the particular dwelling and a main reception hall.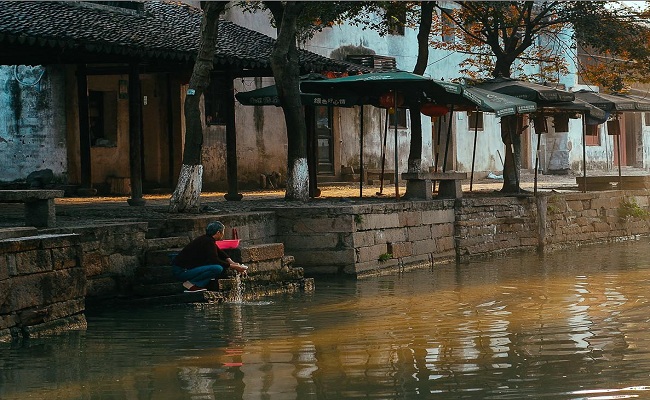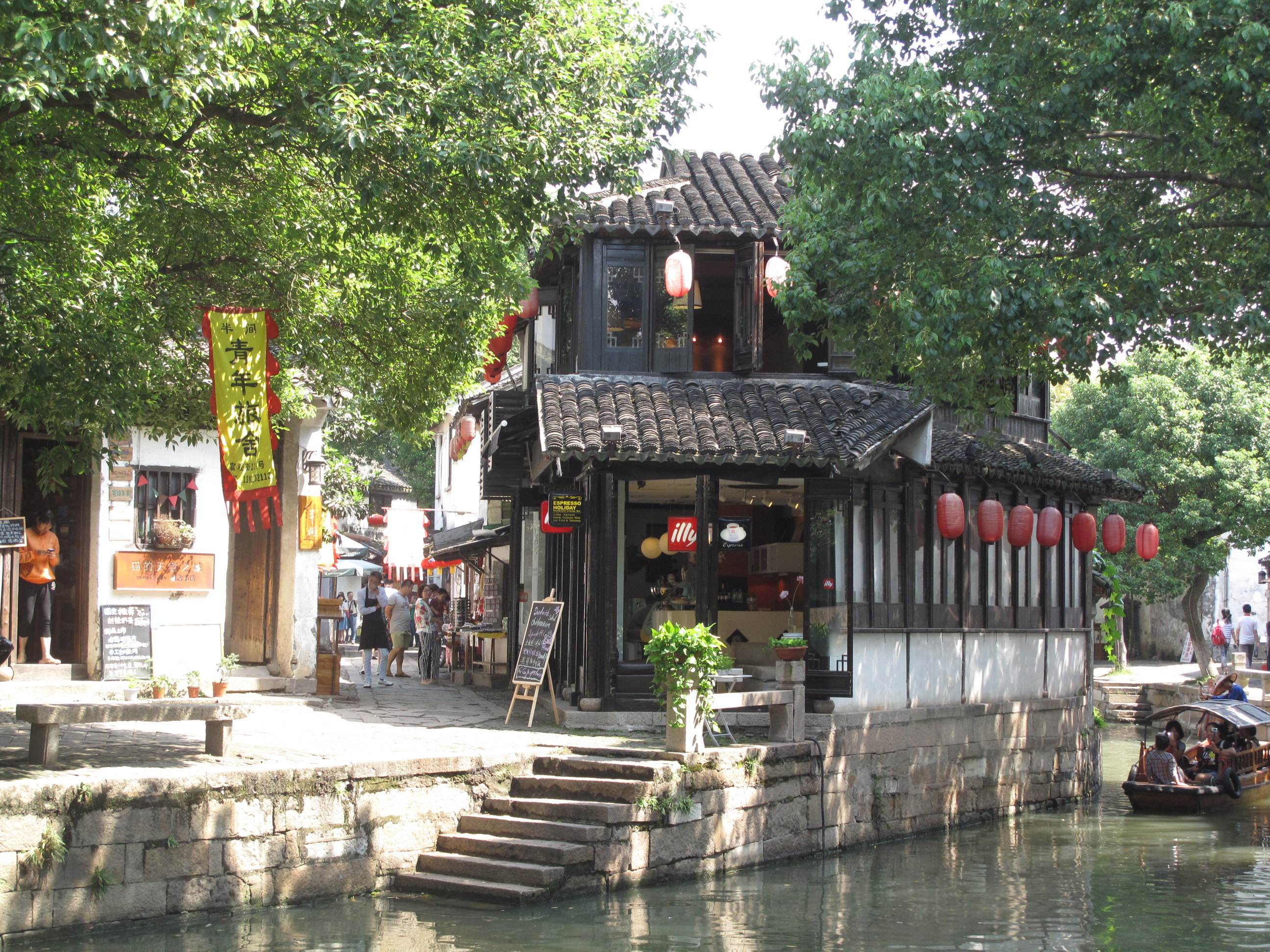 Your lunch will be arranged at the local restaurant popular with the local people to stay away from the tourists' meals.
Ancient Bridge: Taiping Bridge was built in 1747 during the Qing dynasty. Changqing Bridge, also named Guangli Bridge, was rebuilt by Xiezhen in the Ming dynasty. Siben Bridge, built in the Southern Song dynasty, is the oldest bridge in Tongli town. Dubu Bridge, 5 feet in length and 3 feet in width, is the smallest bridge in the town.As a character of Tongli, these ancient bridges today is reputed as the witness of the history, telling the story of the past.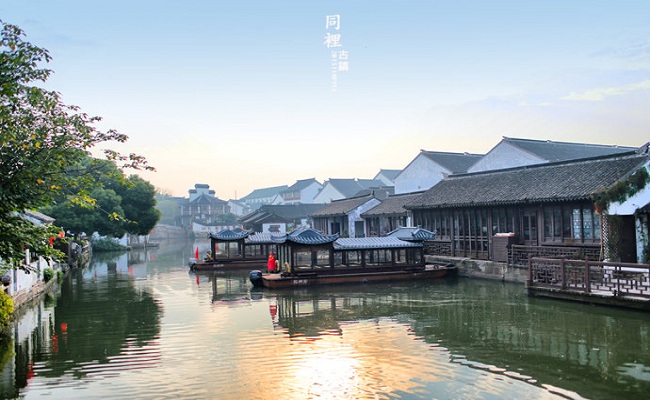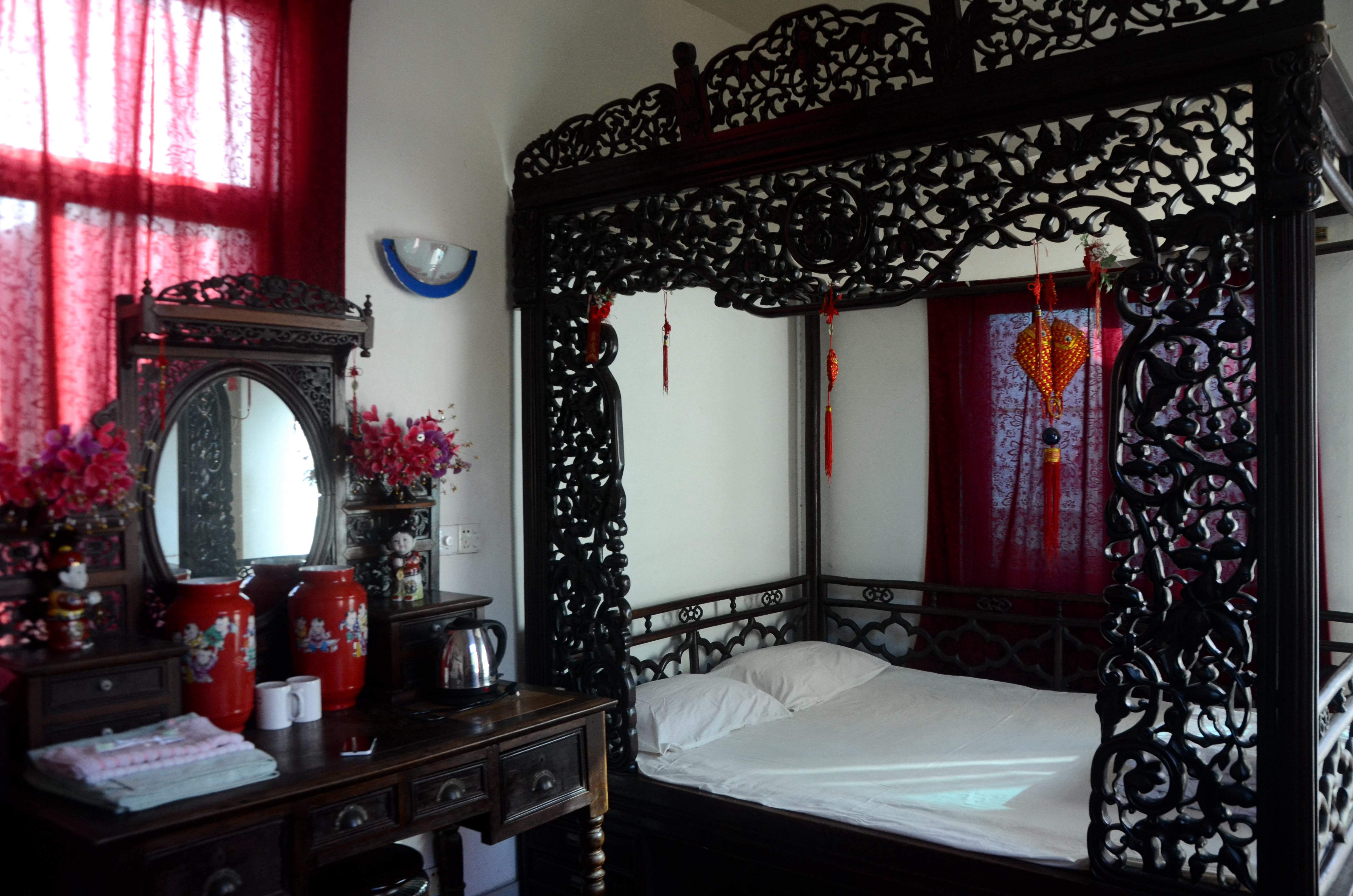 Free on your own for a while and you will be transferred back to your hotel in Suzhou.
Day 7 Nanjing
Place&Transport: Suzhou-Nanjing
Today's Activities: Suzhou-Nanjing By train, Sun Yat-Sen Mausoleum, Zhonghua Gate, Confucius Temple, Qinhuai River(Boat Cruise)
Accommondation: Four Stars or Five Stars Hotel in Nanjing
Meal: B,L
In the morning, our driver will transfer to train station for bullet train to Nanjing.
Upon arrival, Our Nanjing local guide and driver will meet you at train station and start today's Nanjing Tour.
Your first destination is the Sun Yat-Sen Mausoleum to unfold the history of this honorable man in the Republic of China era. As a representative of Chinese history in terms of modern architecture, it will let you see the development of Chinese architecture if you compare it with traditional Chinese buildings.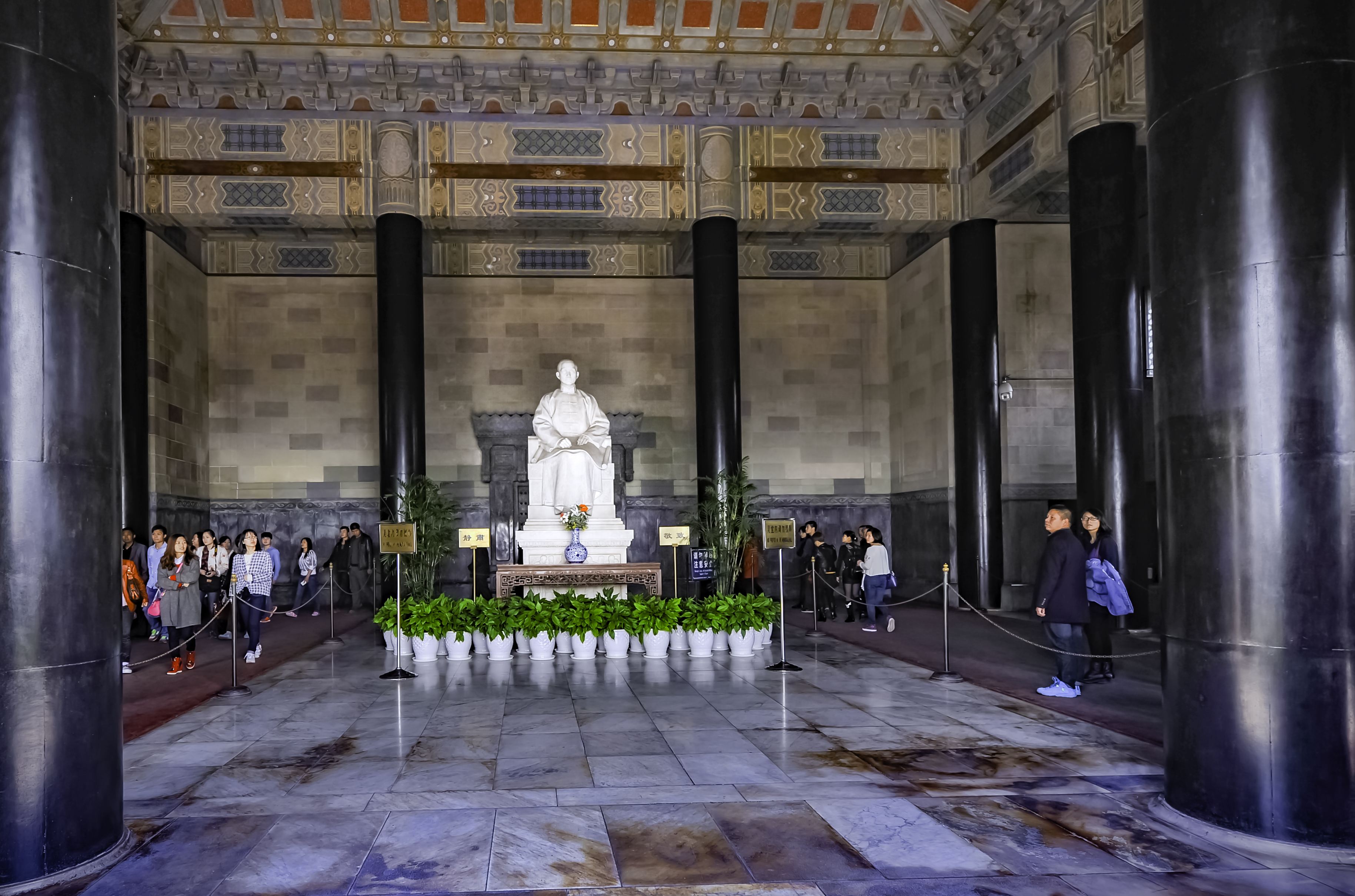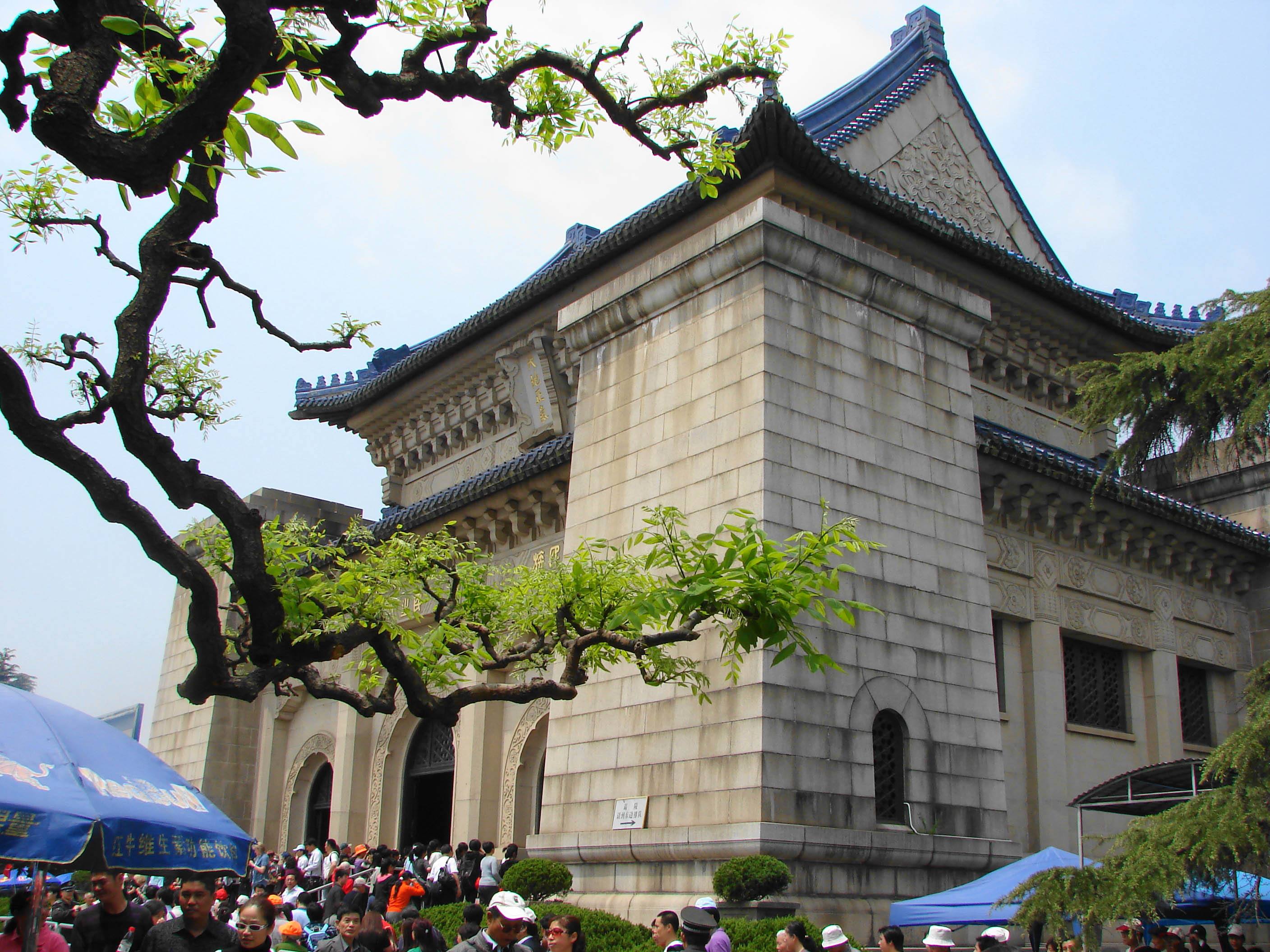 Then head to Zhonghua Gate, it is China's largest castle-style gate was built in 1366, located in the south gate of Nanjing City. As a precious cultural relic, it has the double distinction of being the biggest castle-style city gate in China and a structural element of the most complicated castle in the world. It is the castle's magnificent scale, delicate structure, and the great skill with which it was built that bequeath it an important place in China's military and architectural traditions. The construction of the gate lasted 21 years and it can accommodate 3,000 people.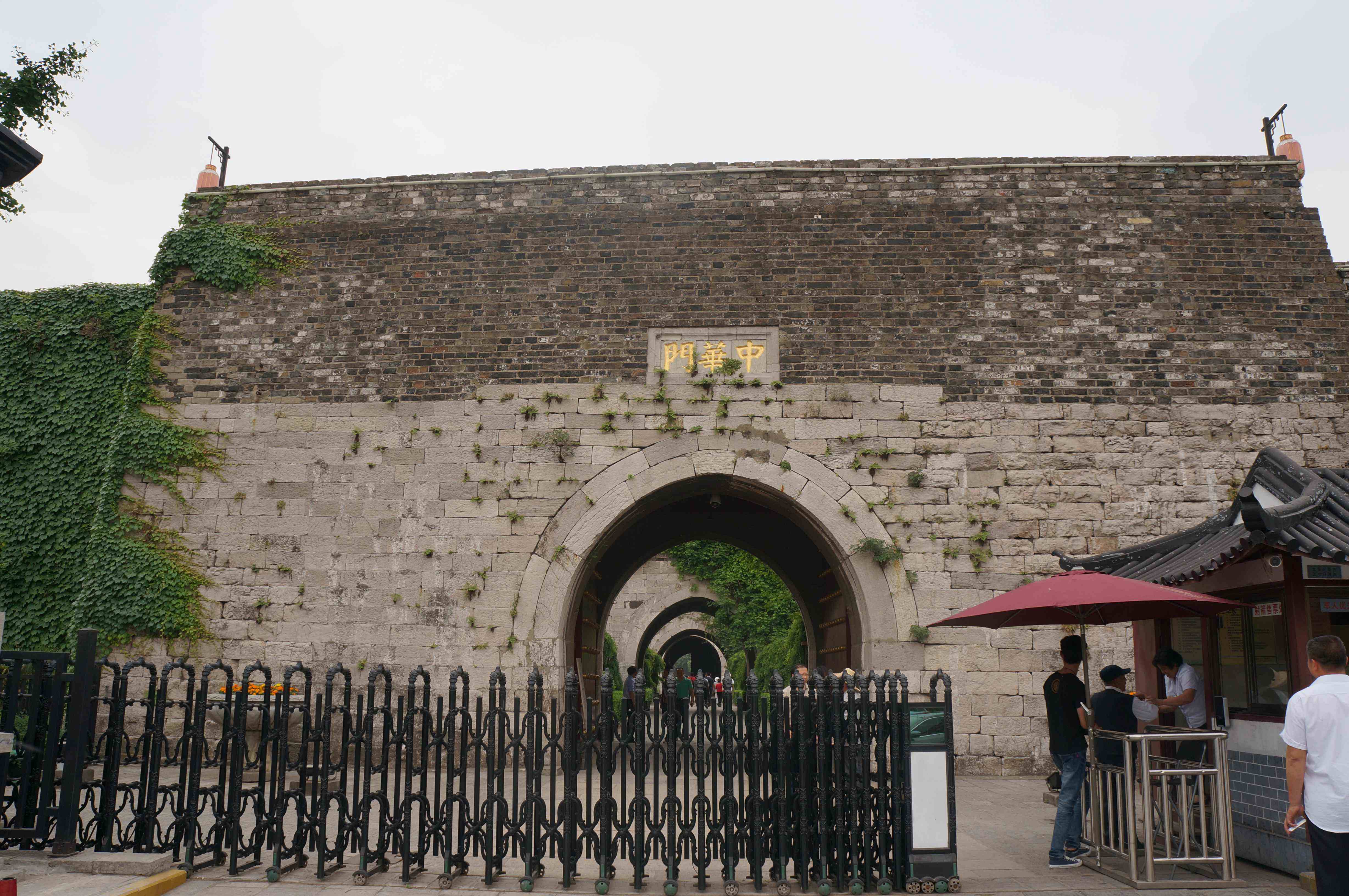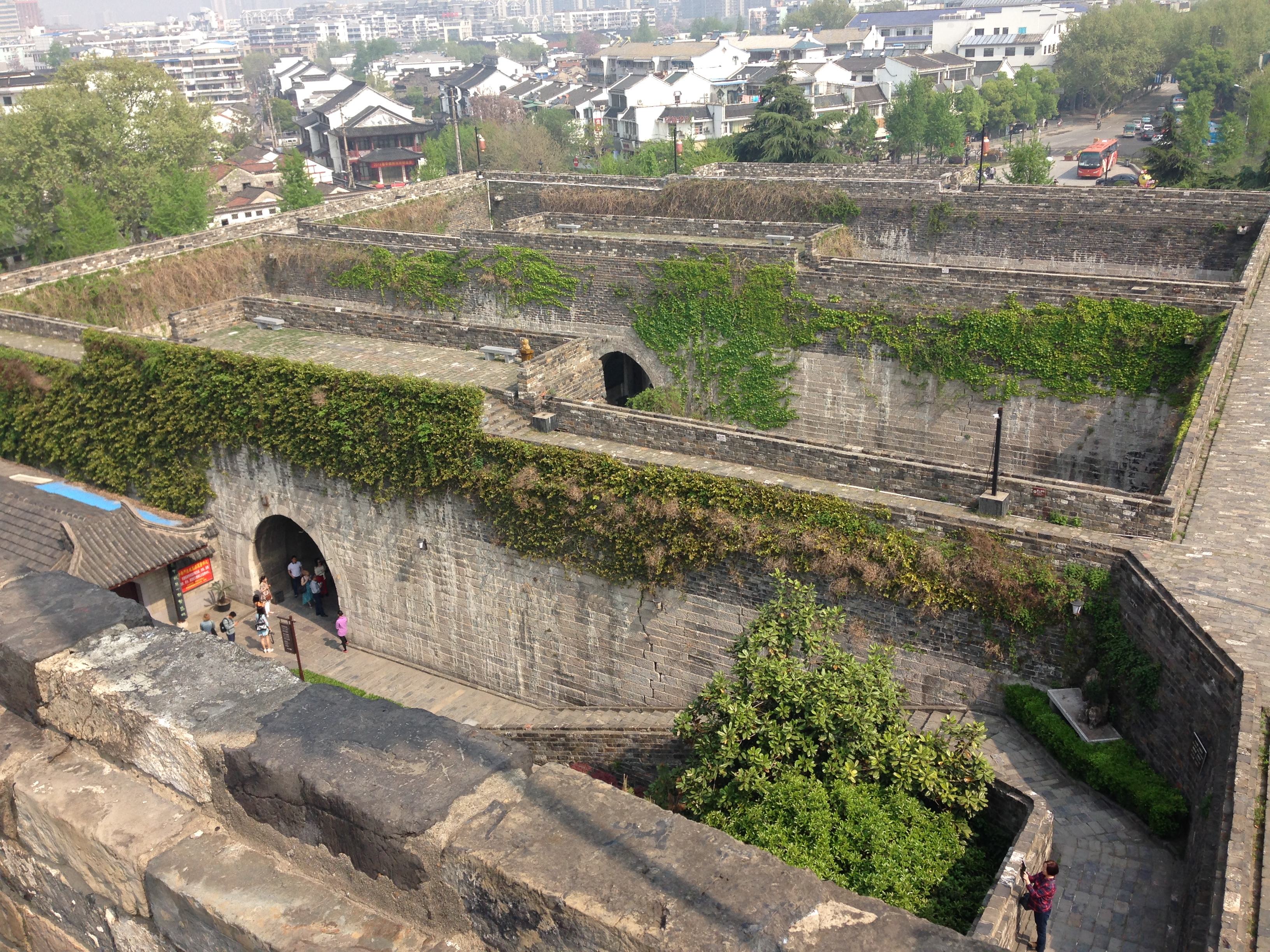 The Confucius Temple was built in 1034 and dedicated to worshiping the great philosopher Confucius. There you will explore the educational system and the etiquette of ancient China. Take a short cruise on Qinhuai River, the mother river of the city who witnessed its history and life.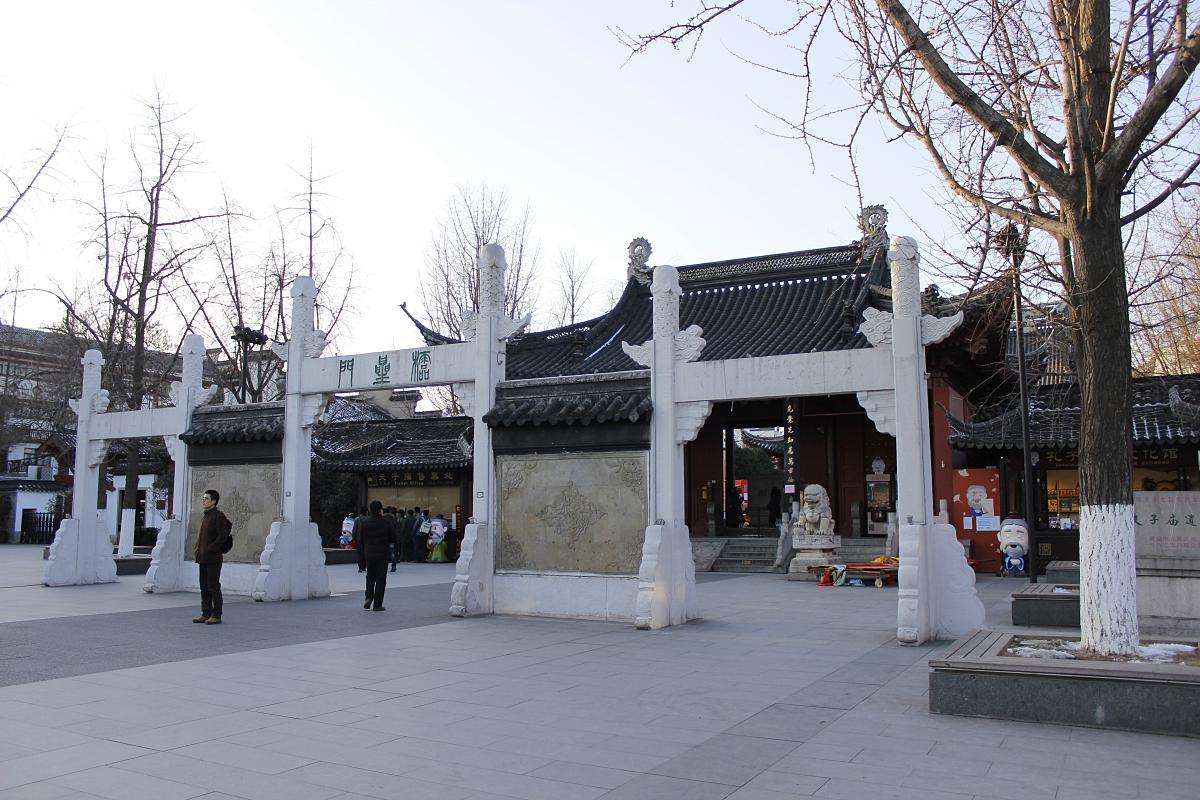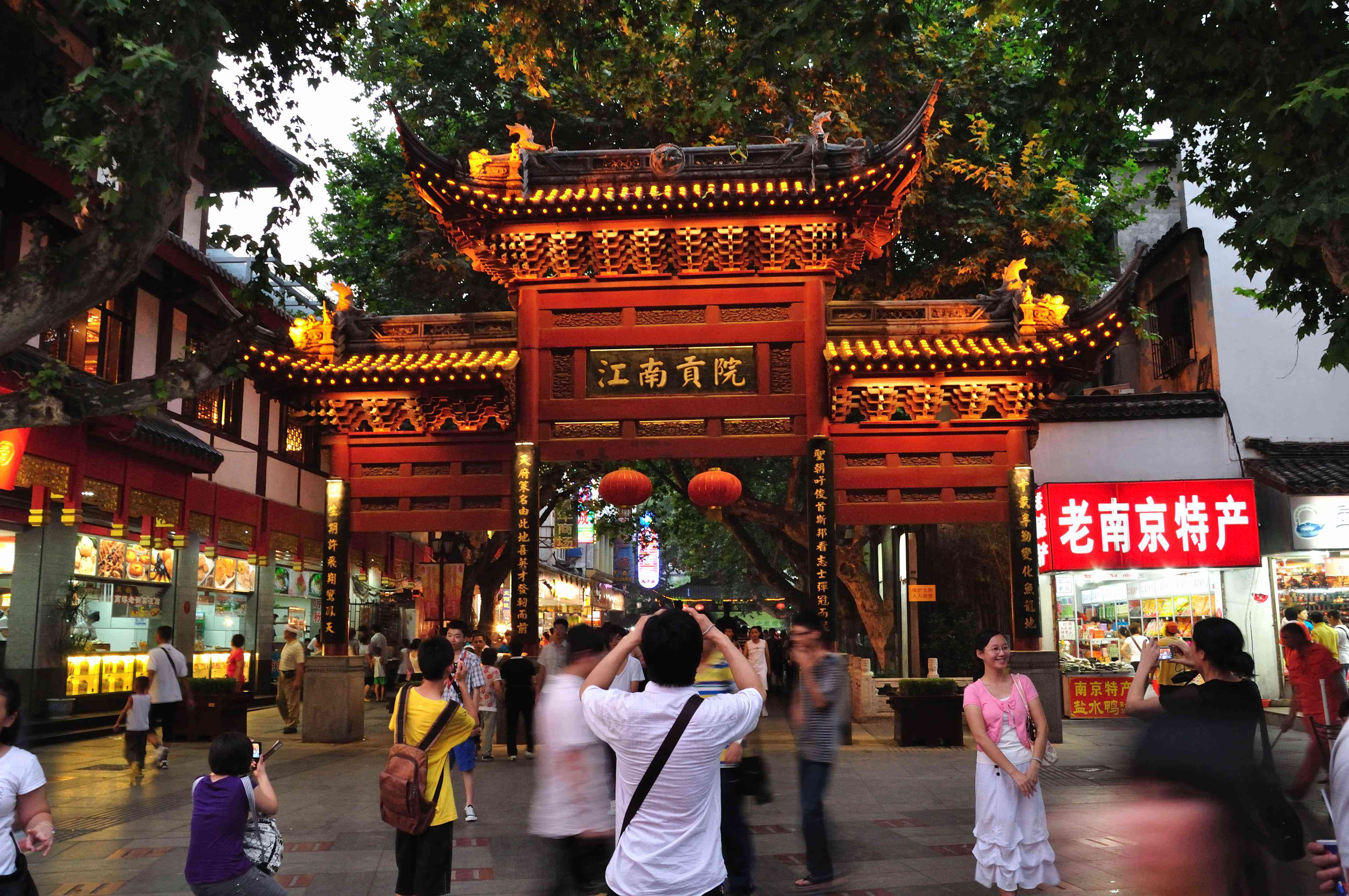 After tour,drive you back to your hotel.
Day 8 Nanjing-Shanghai
Place&Transport: Nanjing-Shanghai
Today's Activities: Nanjing to Shanghai By High-Speed Train
Accommondation: N/A
Meal: N/A
After breakfast, your guide and driver will transfer to train station for morning high-speed train back to Shanghai.
Price Per Person in US Dollars