Day 1 Shanghai-Xian
Place&Transport: Shanghai
Today's Activities: Terracotta Warriors, Big Wild Goose Pagoda, Dumpling Banquet & Tang Dynasty Show
Accommondation: no
Meal: no
In the early morning, our Shanghai driver will pick you up at your hotel lobby with a pick up signage "Shanghai private Tour". Transferred to Shanghai International airport(Hongqiao or Pudong) and take the flight to Xian City around 2 hours).
Upon your arrival at Xian xianyang airport, our local guide and driver will meet at the exit. Transfer you to start your Xian tour.

Our Shanghai Pick up Sign" Shanghai Private Tour"
Firstly, drive you to Terra-cotta Warriors and Horses Museum, it known as "the eighth Wonders of the world", the museum shows a surprisingly high level in sculpture which is listed as the most significant discovery of the 20th century. Up to now, there has discovered a total of 179 accompanying burial pits of different connotations and various shapes in Qinshihuang's Mausoleum area. The discovery of these pits has provided all important significance in the research of the burial system of the Qinshihuang's Mausoleum, the characteristics structures and characteristics of the burial pits. However, what makes people feel amazing is that of all the burial pits, none has been found survived from being burnt down.
Your lunch is arranged at local restaurant with tasting local cuisine. Such as Liangpi, it is made from rice, this cold noodle dish is a summer favourite through Shaanxi province as well as other places around China. These rice noodles are covered with vinegar, chili, salt, garlic, bean sprouts and small lumps of tofu.Roujiamo,this is the Chinese hamburger. Basically it's a small oven baked bread bun that is sliced open and filled with slowly braised shredded pork and small pieces of fat. I personally prefer to ask for the 'Chun Shou Rou Jia Mo' which is the same thing only this time they use lean meat and it'll probably only cost you about one or two yuan more. Clearly this is one dish you can't buy at Muslim street. It will be a Sample but typical and local.
After lunch, you will visit , also named Giant Wild Goose Pagoda. It is a Buddhist pagoda located in southern Xi'and became the symbol of the old-line Xi'an. It was built in 652 during the Tang dynasty and originally had five stories. The structure was rebuilt in 704 during the reign of Empress Wu Zetian, and its exterior brick facade was renovated during the Ming dynasty. The Big Wild Goose Pagoda attracts numerous visitors for its fame in the Buddhist religion and its simple but appealing style of construction. It is rated as a National Key Cultural Relic Preserve. One of the pagoda's many functions was to hold sutras and figurines of the Buddha that were brought to China from India by the Buddhist translator and traveler Xuanzang.
Today,you will have a Xi'an Dumpling Dinner, which is famous in Xi'an. Our guide will lead you to Shaanxi Grand Opera House and help you find your seat for the most famous Xi'an Dumpling Dinner within the Opera House.In Xian, a must for visitors to try is the delicious dumplings. While tasting those dumplings, customers will be astonished by the cooks' smart cooking methods include steaming, boiling, pan-frying, deep frying, and roasting. It seems that all of the indigenous meat and vegetables can be used for the dumplings' stuffing, such as pork, mutton, beef as well as celery, radish, cabbages, etc. Nowadays, by the cooks' continuously improving, the dumpling has been one of the local best foods to entertain visitors from home and abroad..
After dinner, you will enjoy the local colorful and splendid Tang Dynasty Dance Show, which is a performance of music and dance that imitate the Tang Dynasty over one thousand-year ago. The Tang Dynasty Music and Dance Show, a wonderful performance of the ancient music and dance, is a must when you visit Xian.
After the tour, you will be taken back to your hotel.
Day 2 Xian Day Tour
Place&Transport: Xian
Today's Activities: Xian Ancient City Wall, Bell & Drum Tower, Muslim Quarter
Accommondation: no
Meal: no
After breakfast, our tour guide will meet you at your hotel lobby and your tour start.
Today your first destination is the Ancient City Wall. As one of the UNESCO's world Heritage Site, Xi'an Ancient City Wall was built in the 14th century, under the regime of Emperor Zhuyuanzhang in Ming dynasty, had the function of protecting the cities or towns as military defense systems in ancient China. Xi'an Ancient City Wall is one of the oldest, largest and best preserved Chinese city walls, exhibits the "complete features of the rampart architecture of feudal society". Xi'an City Wall is a heritage National Historical and Cultural Town since 1961, it is about 14km in length, 12meters in height. The current city wall is an enhancement of the old Tang Dynasty structure, as a result of the emperor's wall building campaign.
Continue your tour to Bell Tower, which located in south east of the Drum Tower. In Chinese history from Ming Dynasty, each city had a bell tower and a drum tower. The bell was sounded at dawn and the drum at dusk each day in ancient time, a means of telling time. Xian was not exception. The Bell Tower and Drum Tower of Xi'an date back to the Ming dynasty (1368-1644). The two are located in the center of the Xian city connecting the four roads from east, south, west and north within the city wall. Atop the Bell Tower you will have a panoramic view of the Xian City. A number of highlighted cultural relics are exhibited in Xi'an Bell Tower, including a huge bell, inscribed steles and couplets hung on the column, all of which are of high historical and cultural values. Between the Drum Tower and the Bell Tower, there is a square with grass, dotted with greenbelt beautiful acouto-optic fountain, which is a good place for leisure and entertainment for citizens.
Today, you will have a lunch at Xian Fanzhuang. This time-honored restaurant should be your ideal choice to enjoy authentic Shaanxi food. Not only for Xi'an cuisine but also serve some typical local snacks.
The last stop is Muslim Quarter. The Muslim Quarter is the largest of the old city's neighborhoods. It's a confusing array of narrow alleys that are wonderful to wander in, get lost, and stumble upon surprising discoveries. Muslim Quarter houses a large number of important Christian institutions. The Muslim quarter begins at the northern city wall, goes south to the northern and western walls of the Temple Mount, to Hashalshelet Street, where the Jewish Quarter begins. To the West, it runs to Beit Chabad Street, which runs between it and the Christian Quarter.
This only 500-meter-long cobbled street was renovated in Tang Dynasty architecture style and on both sides is full of snack or souvenir stalls with bright-colored signs. The eye-dizzying snack variety can give a great workout to your eyes, taste buds and stomach: delicately-wrinkled juicy steamed dumplings, yummy lamb sandwiches, sleek grilled mutton, crumbs in mutton broth, stuffed persimmon cakes, dried fruit and nuts, etc.
Drive you back to your hotel.
Day 3 Xian-Chengdu
Place&Transport: Xian
Today's Activities: Chengdu Research Base of Giant Panda Breeding, Jinli Street, Sichuan Opera and Hotpot
Accommondation: no
Meal: D
In the early morning, drive you to the Xian train station, you will take the highspeed train to Chengdu.
Upon arrival, our Chengdu tour guide will pick you up at the exit, today your first destination is Chengdu Research Base of Giant Panda Breeding, replicates the natural habitat of the giant panda and is dedicated to preserving and increasing their population. Here you are able to hold cute pandas and be photographed with them.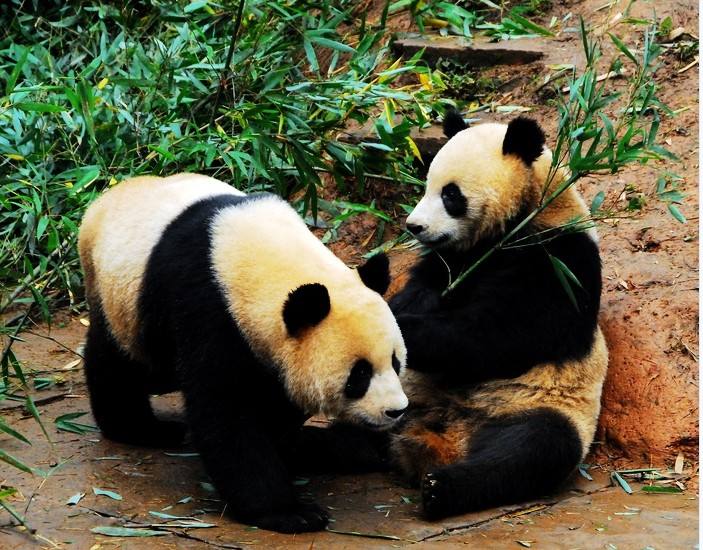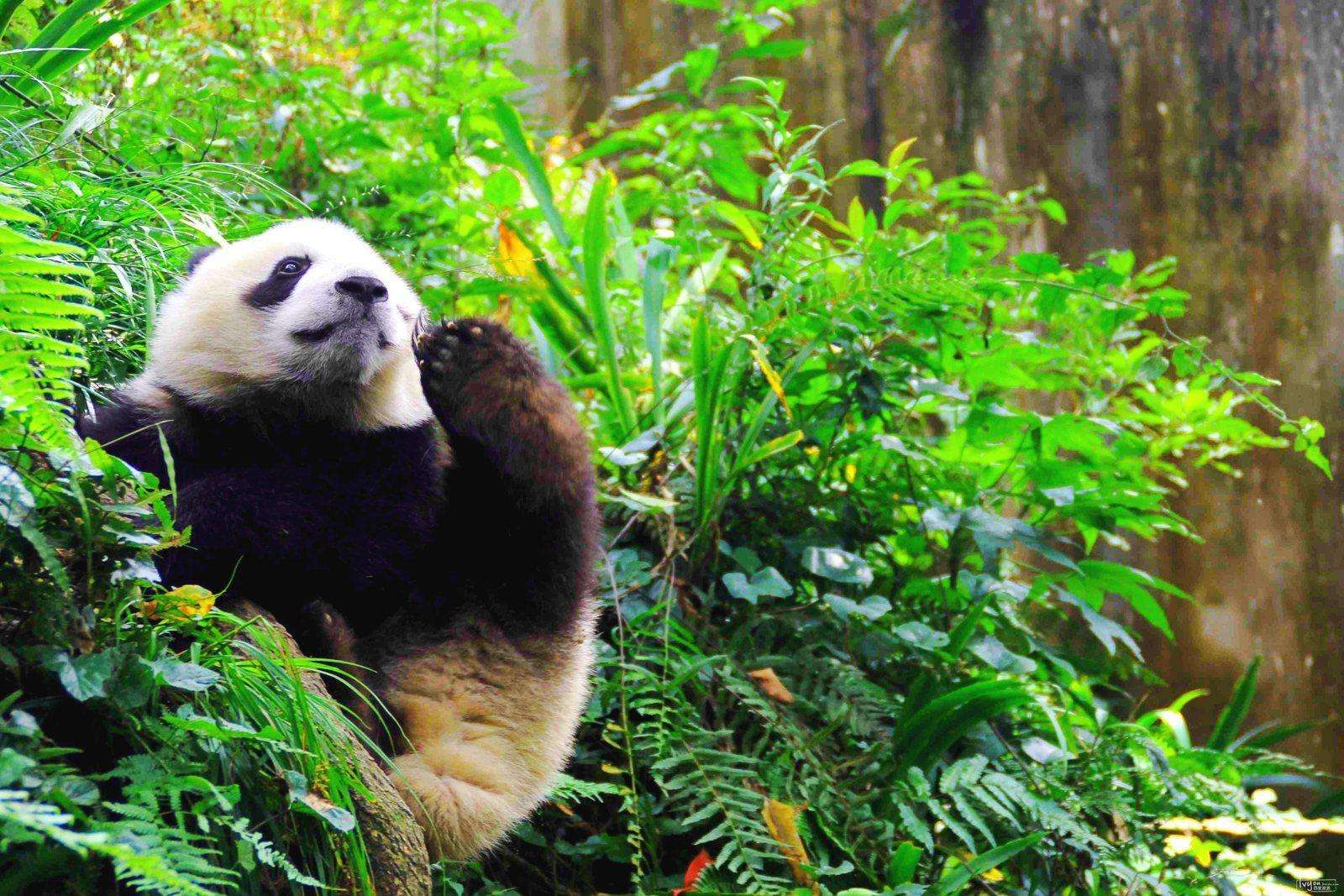 After that, you will visit Jinli Ancient Street, whose theme is Three Kingdoms Culture, a traditional folk custom. The street is the most famous place for baldachin - a rich, ornate cloth. The buildings in the street are in the Qing Dynasty style, and many bars, inns, snack stores and souvenir shops locate here for you experiencing the ancient folk life.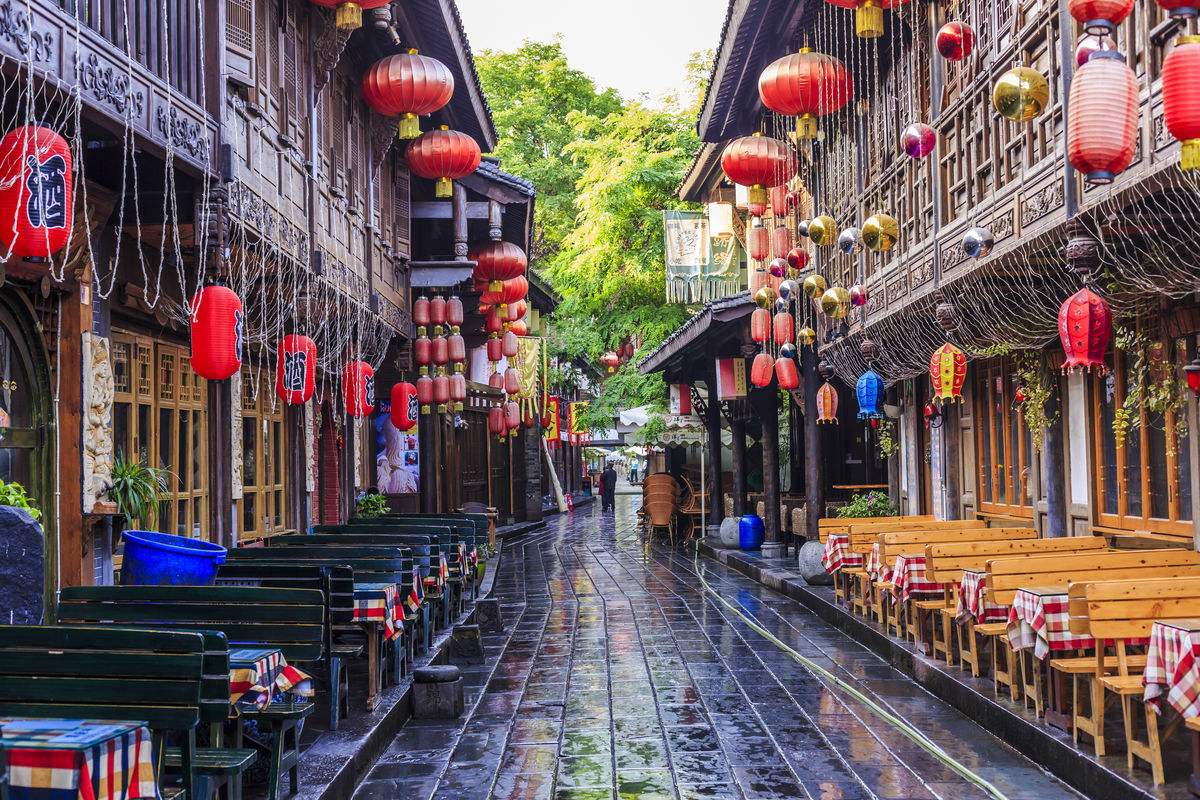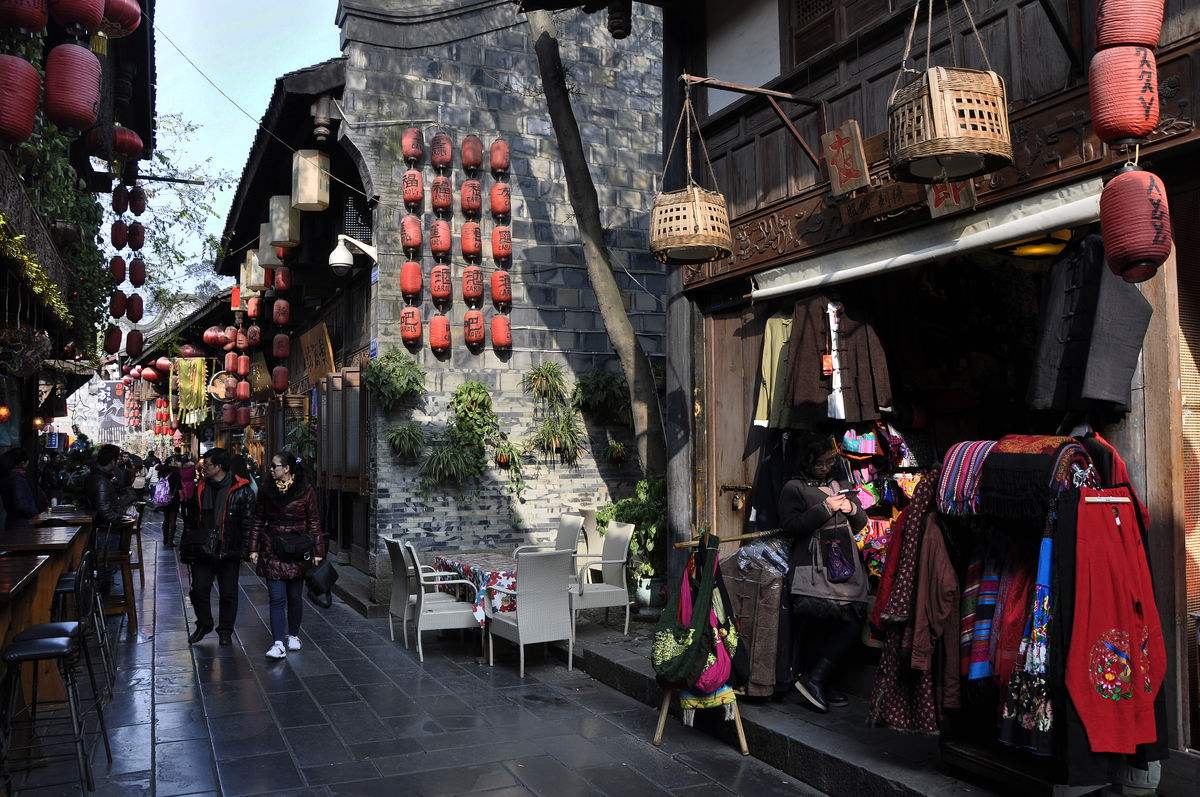 Afterlunch at a Chinese local restaurant, you will go to a local tea house to appropriate the renowned Sichuan Opera. There are folk music, opera, solo music, some comedy, amazing acrobatics, shadow puppets, intriguing face changing and spectacular fire eating. You must be attracted by colorful costumes, sounds of traditional music and charmed by the shadow play.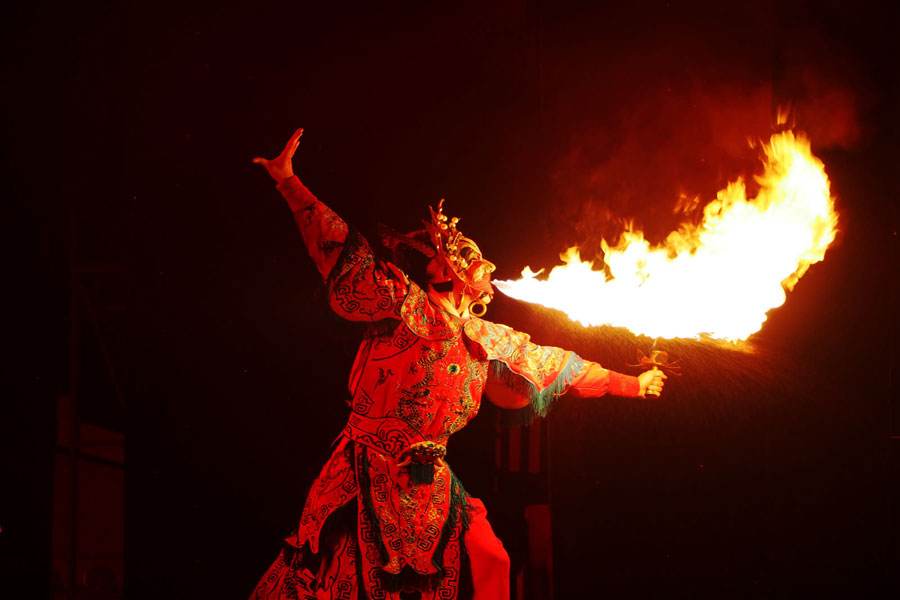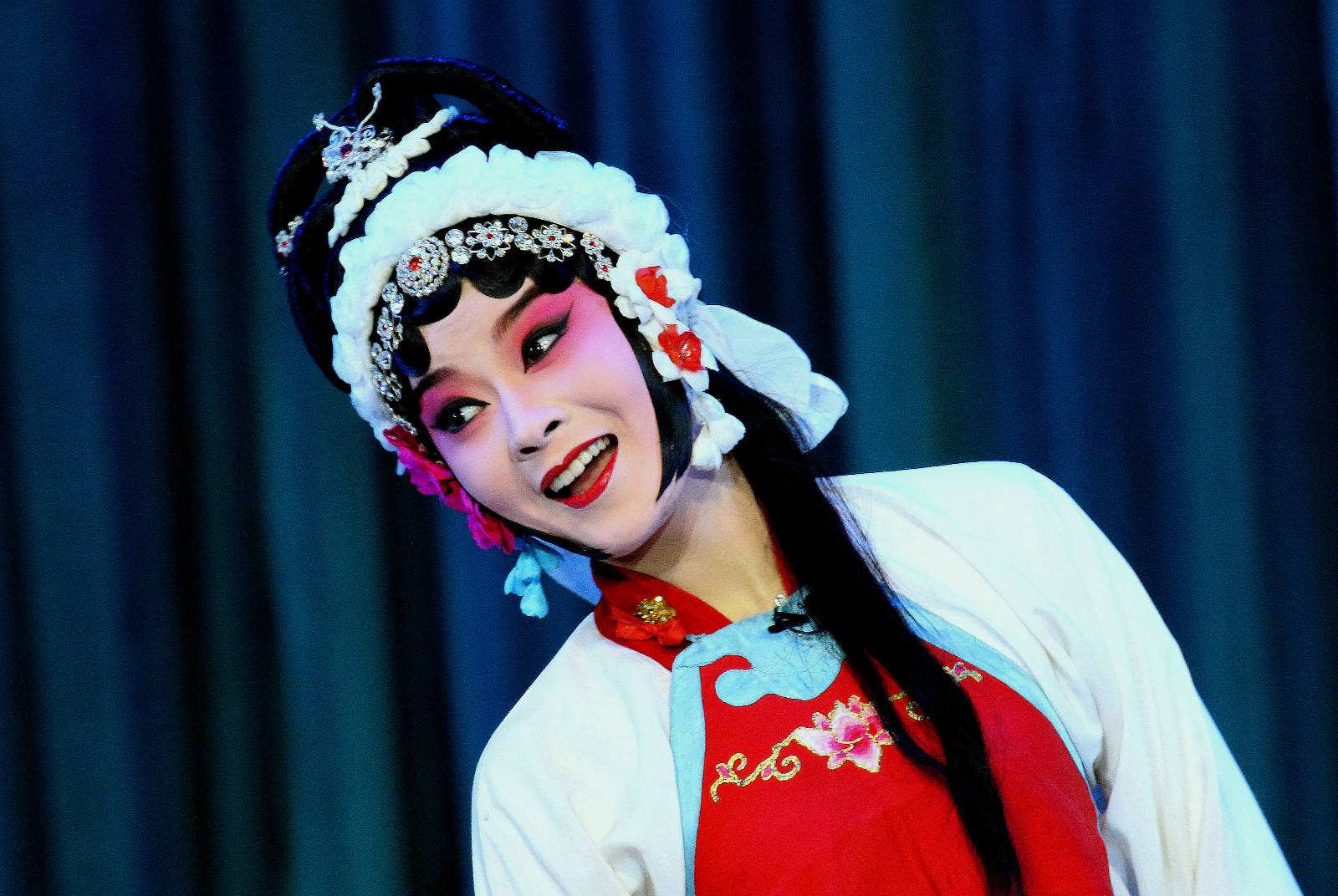 For dinner, you have an opportunity to taste authentic spicy Sichuan Hot Pot as an option.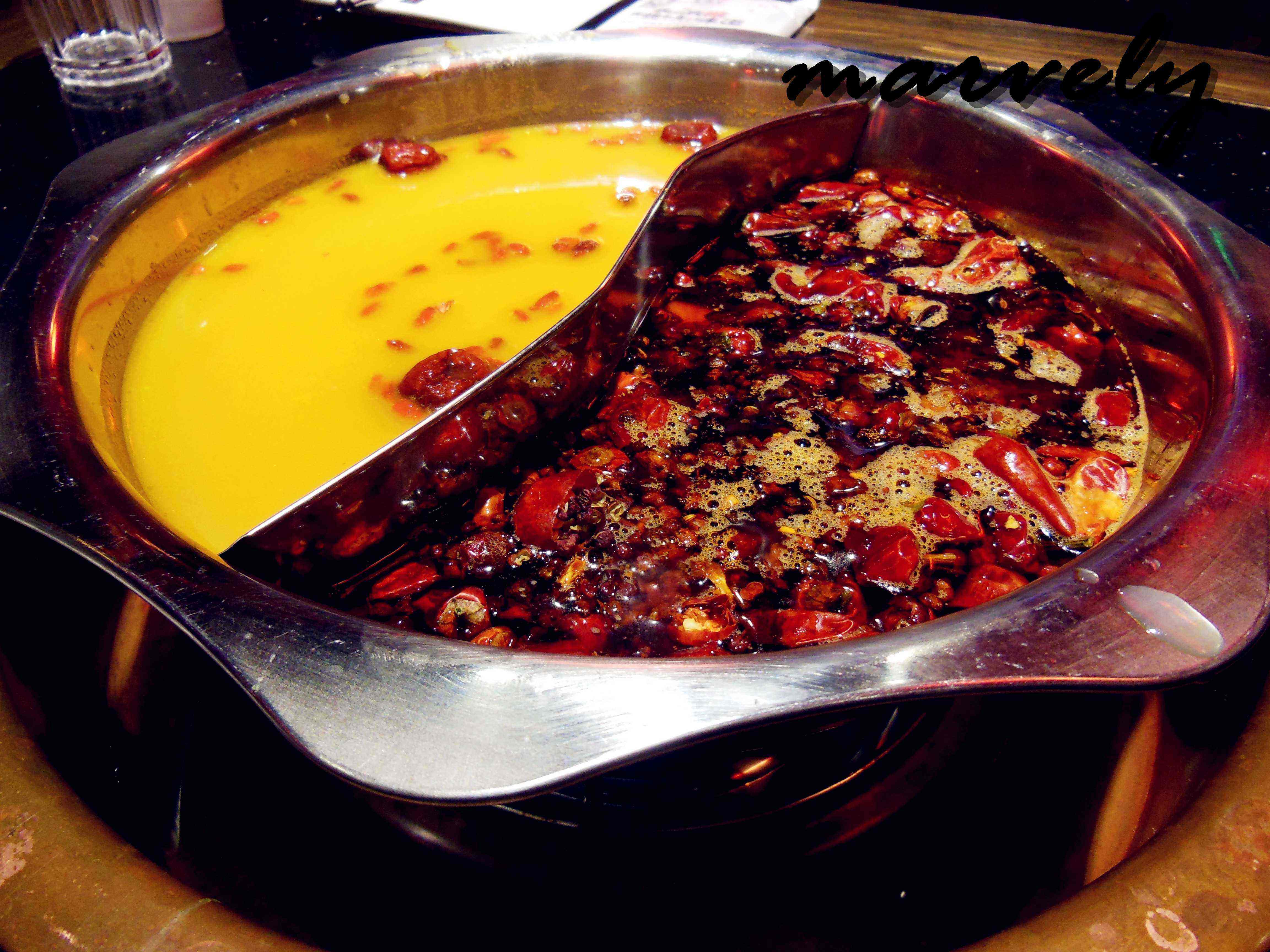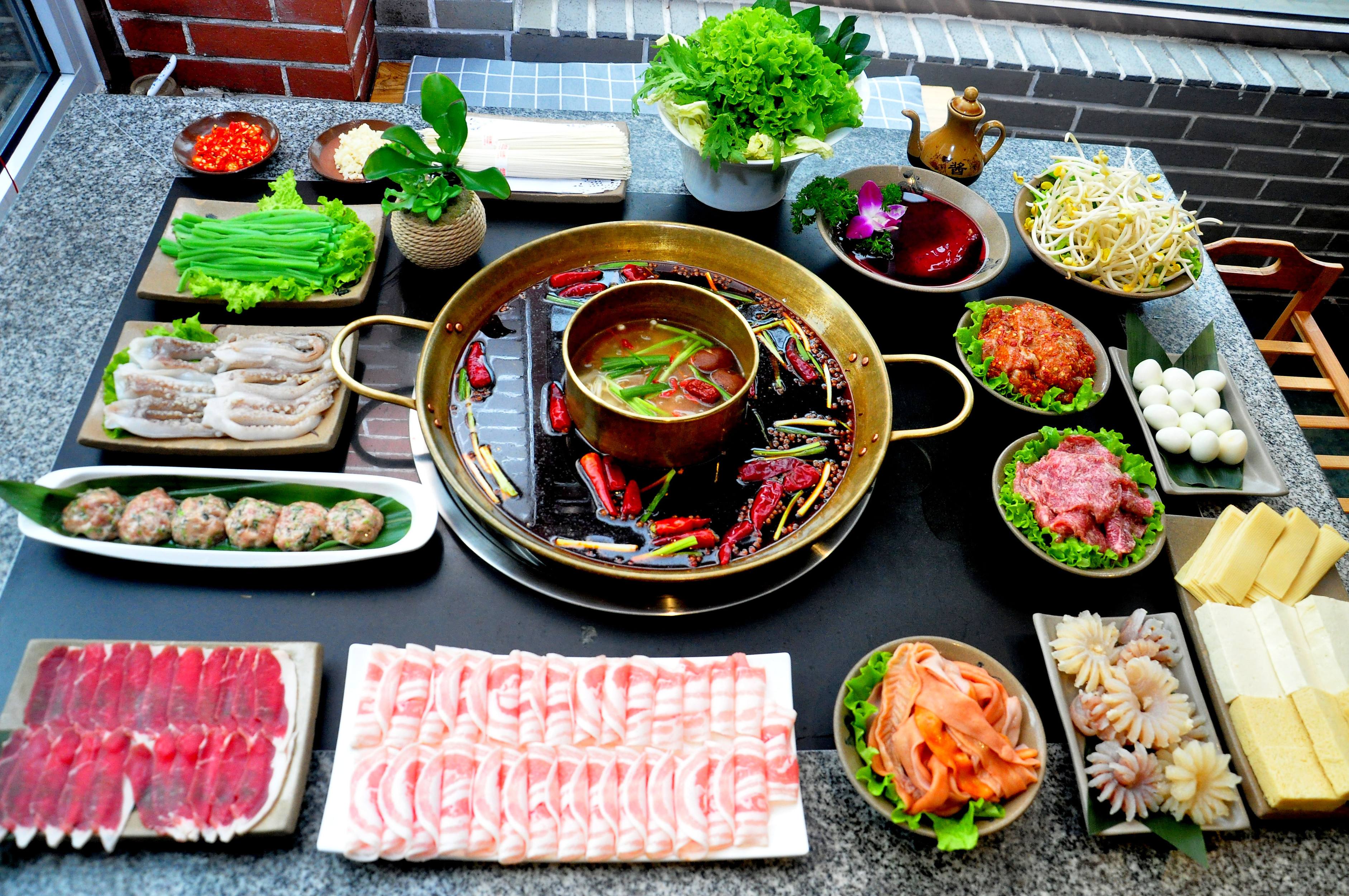 Day 4 Chengdu Departure
Place&Transport: Chengdu
Today's Activities: Chunxi Road, Kuanxiangzi, Qingyanggong Palace
Accommondation: no
Meal: no
In the morning, drive you to the Chunxi Road. Chunxi Road is a pedestrianized shopping street in Chengdu, the capital of China's Sichuan Province. More than 700 shops can be found here including large shopping malls, department stores, supermarkets, street stalls, and boutiques, as well as modern cafes, and a public square. Next to Chunxi Road is Yanshikou commercial circle. It is served by Line 2, Chengdu Metro.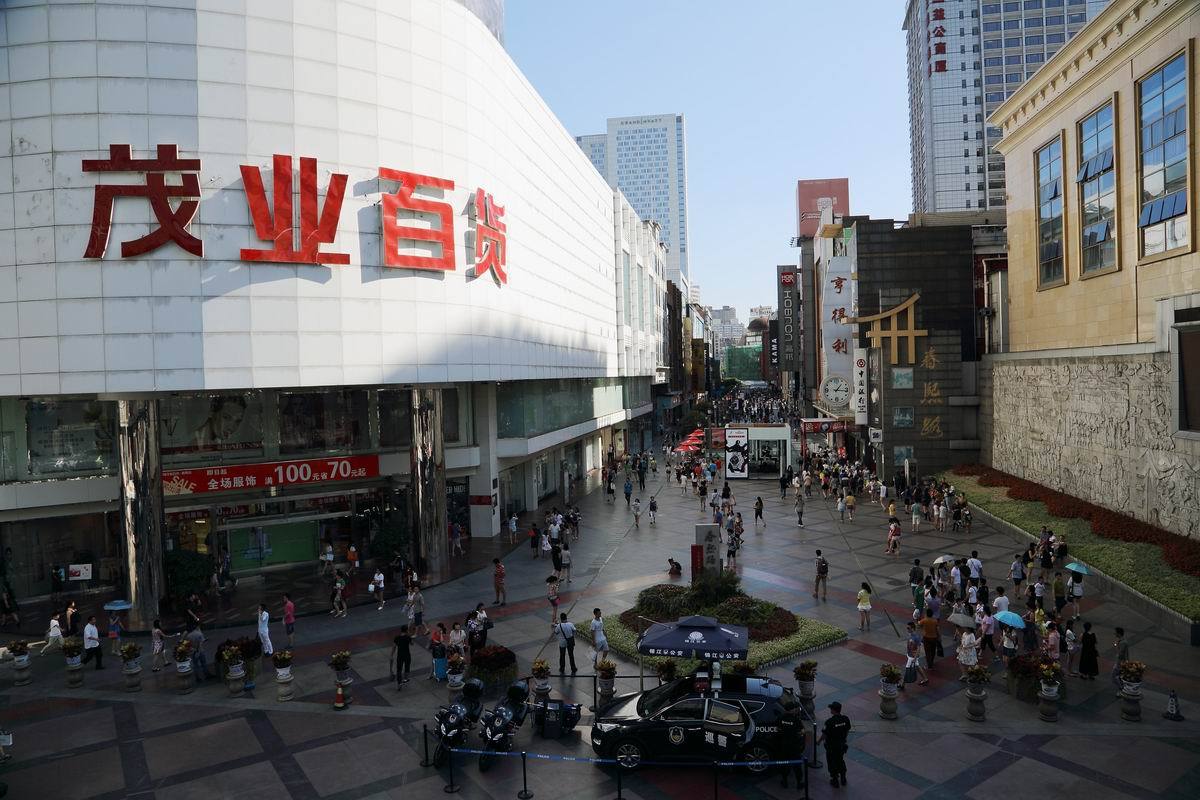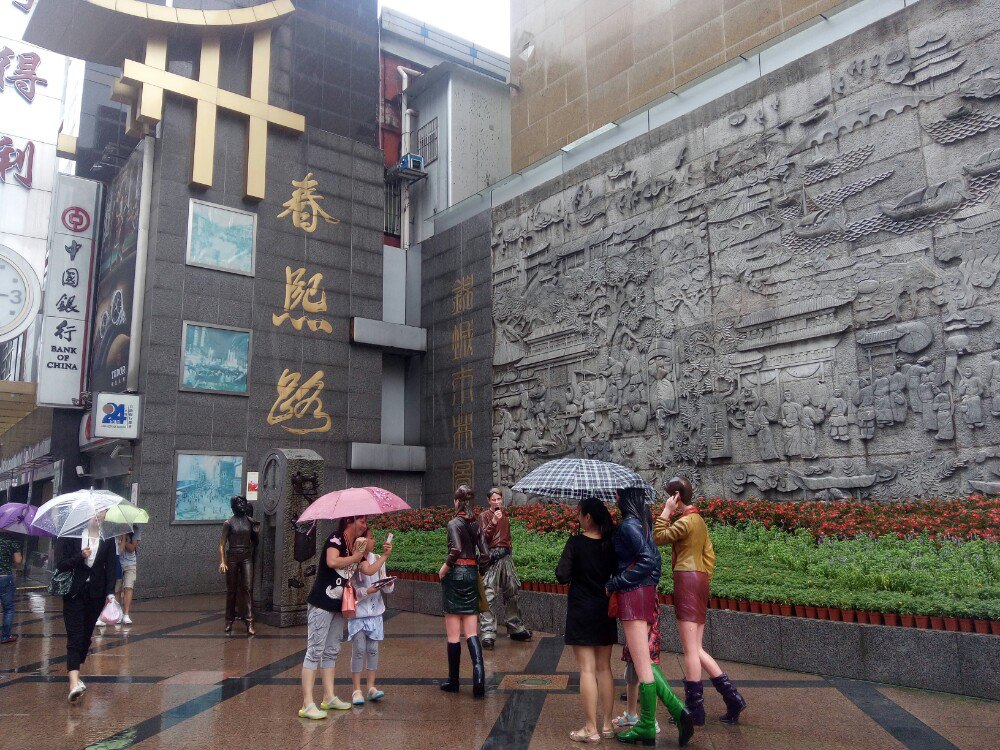 Have lunch at the local restaurant.
In the afternoon, head to the Wide and Narrow Alley, explore various traditional culture of Sichuan.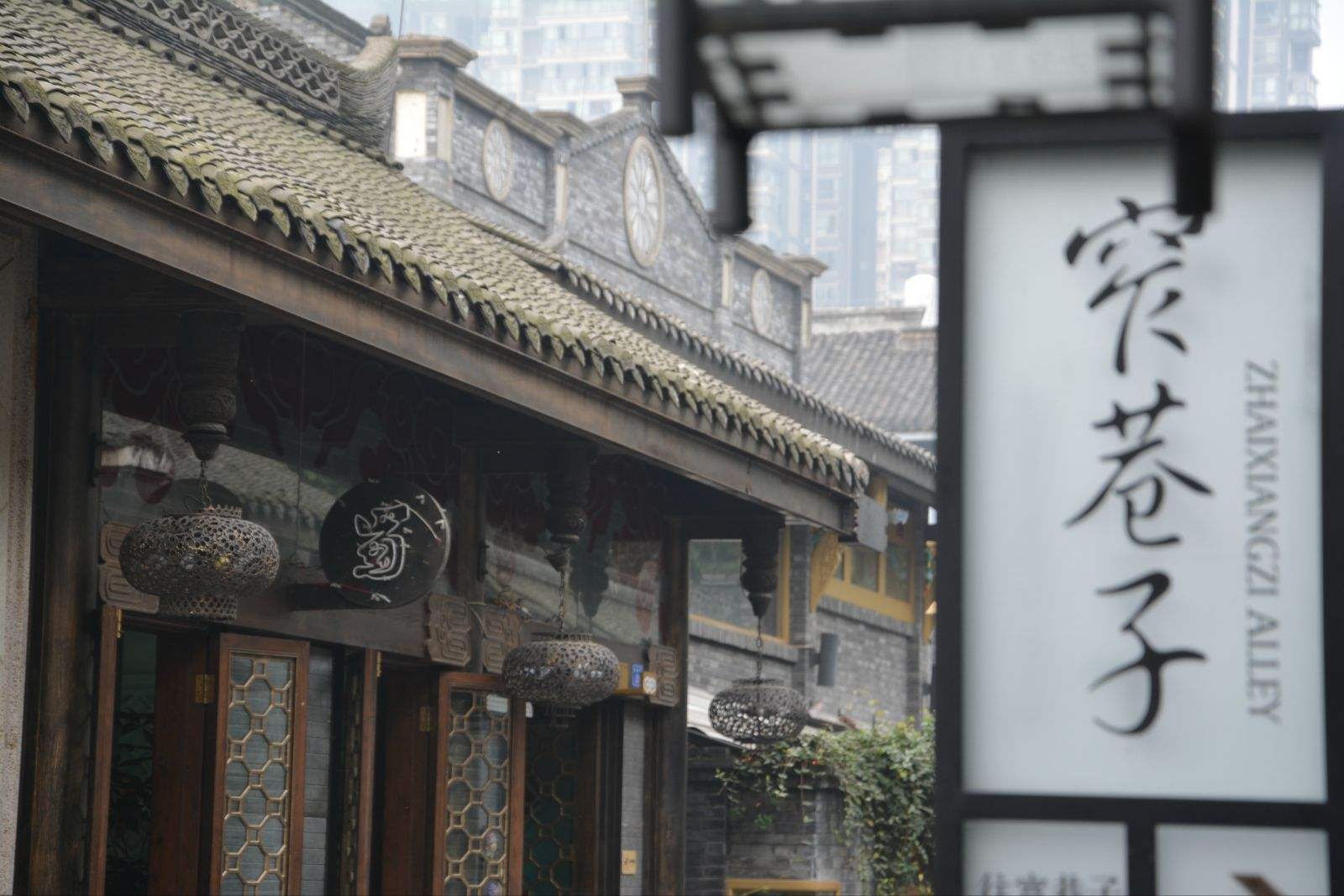 After that, Keep going to the Green Ram Taoism Temple, Qing Yang Gong is located in Chengdu City, SiChuan Province, on West Section 2 of the First Ring Road along the Jinjiang River. According to legend, Qing Yang Gong is the birthplace of the founder of Taoism, Lao Tsu, and is where he made the first sermon on Taoism. Qing Yang Gong is more than a home to some bronze statues. In fact, it's the oldest temple in Chengdu, surviving numerous calamities throughout its history.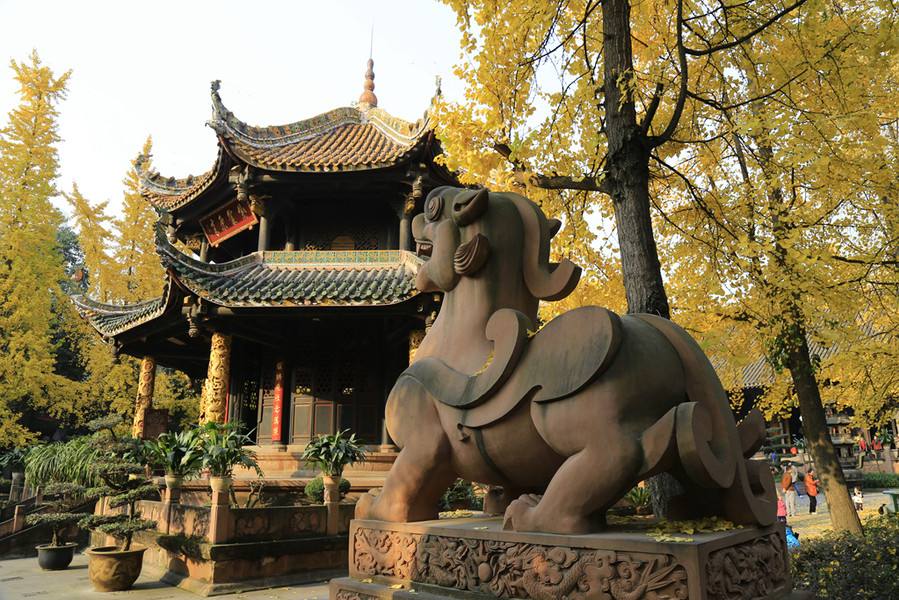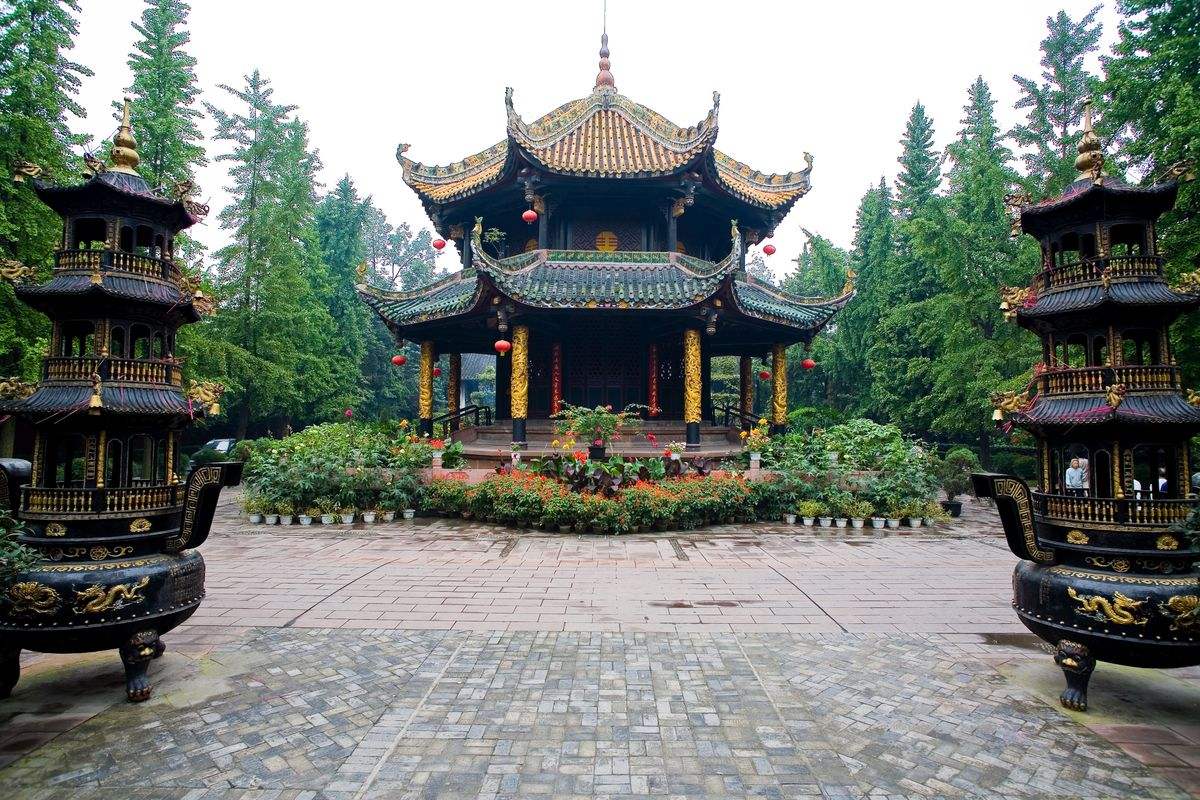 At last, drive you back to the hotel or Chengdu train station/airport. Our service ends.
Price Per Person in US Dollars